The smartest publishers are already earning from web push notifications by monetizing users from the subscribers list. But are there some tricks to make that list wider and earn more?
So, you've started to monetize your website with web push notifications. Or you still did not? Come on, that's super easy. See how it works once you insert the code at your website:
Unlike other ad formats f.e. banners, web push notifications don't need a space ON your website. It's sent by the browser after a user left your website so you don't need to worry about anything.
All you need to focus on is how to build a good subscriber list. The more users got into it – the more revenue you might get.
The most obvious way is to gain user's trust by quality content. So when they will first see a subscription request, they will press "Allow" without a doubt. 
Here you can see which share of total visitors you can get in subscribers list for the main website categories: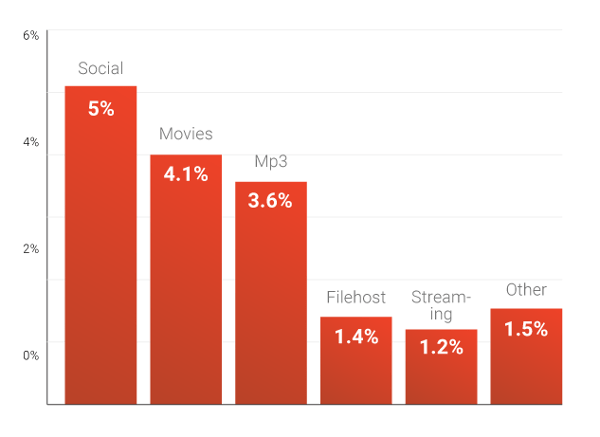 For example, you have a movies website with 1 000 000 unique visitors daily. 41 000 of those visitors will likely turn into subscribers. Pretty good, isn't it? But it might be even better if you get a bit more creative with our help.
What is the greatest danger for https websites when they collect subscribers?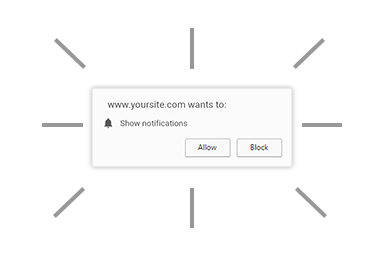 Since Google is marking all http certificate websites as "not secure", it's more likely that your website is working withhttps. 
And for https sites, when a user clicks 'Decline' at the subscription request, the request won't be shown ever again. That's how you're losing your chance to convert that user. You lose many of your potential subscribers like that. 
There's a decision that helps you to…
… avoid that situation

… entertain and engages users 
We've developed a motivational window that appears instead of basic subscription request and leads visitors to agree to receive web push notifications and get into your subscribers list.
How can a motivational window help you to convert visitors into subscribers?
First of all, it's has a unique design to draw visitors attention and would more likely convince them to agree to the subscription.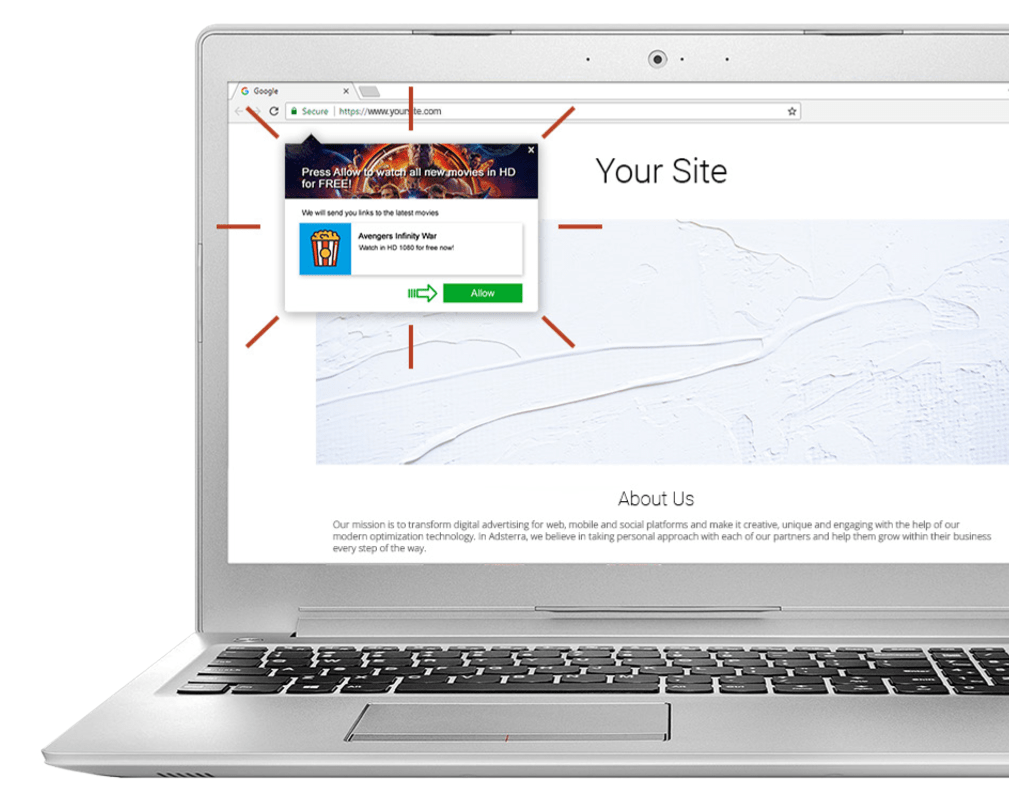 We have an in-house department to develop unique design of such window according to the publisher's needs.
Another great characteristic is that even if the user clicks on the 'Decline' button on the motivational window, it can be shown again! You can choose the frequency of such window being shown to the user together with your manager. 
So, even the visitor has declined the subscription request first few times, there's still a good chance that next time that user would click on 'Allow' and get into your subscribers list!
Summing up, the motivational window – is a small secret feature that can help you to
ask a user for the subscription more than once
engage your users to become subscribers in a unique and creative way
make you subscribers list bigger and your chances to get more revenue – higher!
To start working with web browser push notifications and to request a motivational window design for the subscription request, please contact your personal manager!

[su_button url="https://beta.publishers.adsterra.com/login" target="blank" style="flat" background="#B84228″ size="8″ center="yes" radius="5″]Monetize with Web Push Notifications[/su_button]