If your website has a good traffic flow, it's only logical to earn some money off that. Let's look at the top 4 ways to monetize your website and go over the big players in the field. These methods can be mixed and matched in any way you want, just be cautious not to place too many ads on your website.
1. Ad Exchange
An ad exchange is a digital marketplace that enables advertisers and publishers to buy and sell advertising space, often through real-time auctions.
One of the quickest and easiest ways to make cash from your website is to display banners based on a cost-per-click (CPC) or cost-per-mille basis (CPM).
For the CPC payment model, you get paid each time an ad is clicked. CPC advertisements come in a variety of different forms, ranging from traditional 468×60 banners to in-text ads.
What made this monetization model popular is Google's AdSense − and it still provides the highest payouts. You get a percentage of the revenue that is generated on each click or per mile impressions, which means that popular terms create more revenue. Earnings from CPC ads vary from just a few cents to several dollars per click.
What made this monetization model popular is Google's AdSense − and it still provides the highest payouts. You get a percentage of the revenue that is generated on each click or per mile impressions, which means that more popular terms will create more revenue. Earnings from CPC ads vary from just a few cents to several dollars per click.
Talking about CPM payment model, you get paid for 1000 impressions of your ad, not just for the clicks. However, CPM advertising has requirements that are far stricter when it comes to the website quality and placements of those ads. Usually, advertisers will also ask you to meet minimum traffic requirements. In fact, many companies that work with publishers demand that you have a minimum of 100,000 impressions a month or more.
Google has a premium version of AdSence which has a limited access for publishers. This service allows website owners create an action environment for their ad spaces. The main feature is Real Time Bidding (RTB). As with any auction, the more bidders involved the higher the demand and the higher the price of the winning bids. That means the price of your CPM's rises and you make more revenues, and the bidding all happens in milliseconds.
It is difficult to determine the potential revenue, but you can anticipate earning about $1-4 CPM on less specialized sites and as much as $10 CPM on niche-focused ones.
2. Affiliate programs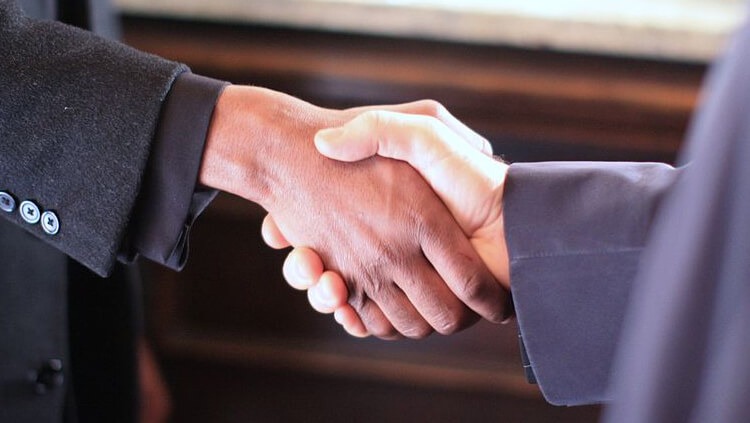 Affiliate programs are one of the most lucrative forms of advertising for publishers. When you match an affiliate deal with your audience, it's easy to earn more than you would with any other method. The idea is quite straightforward: you get paid for every sale you refer, either with a revenue share or a fixed fee.
Generally, such programs are offered through massive affiliate networks that merge the offers of thousands of various advertisers (although sometimes companies have in-house affiliate programs).
Getting approved by advertisers varies from easy to difficult, depending on the person. Some companies have no requirements, while others go as far as setting up an interview and requiring you to have a highly professional website. It depends on the commission you are paid on each sale – the higher the commission, the stricter the requirements.
For example, at Adsterra, our publisher program offers many advantages for website owners with quality traffic: high CPM r
ates, personalized payment options, 100% monetization of your digital inventory, effective ad formats. Also, you get instant access to the detailed statistics and can track your performance in real time. Our multilingual team is ready to help you 24\7 as well.
3. Sponsored content and related posts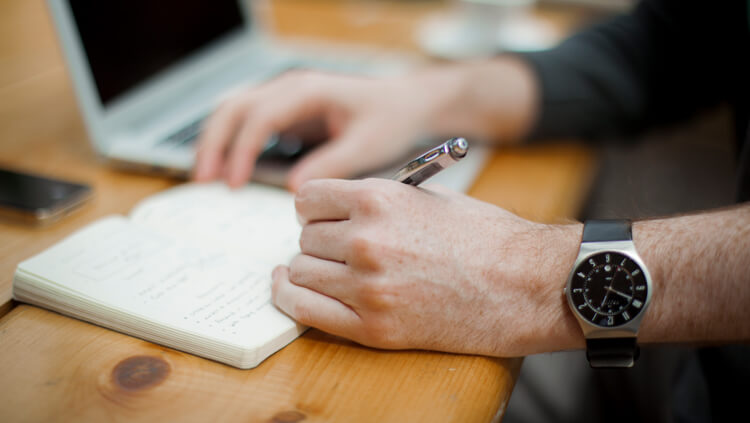 Also called advertorials, these are a great way to add valuable content to your website while earning extra money in the process. With sponsored content, advertisers will write posts on the topics your website covers to show their expertise and build up their brand.
This method often gets confused with paid links, where an advertiser pays just for a link placement. Be advised that these can get you in trouble with Google, and there's a very fine line between paid links and sponsored content.
Selling related posts is a fairly new way to earn money. Rather than linking to similar pages within your own website, you link to paid posts, generally on a CPC basis. Related posts are usually placed underneath each article, and by the time readers reach that point, they should already be engaged enough for this method to work effectively.
In order to qualify for related post advertising, you need to have a quality website and high traffic flows. But if you have those, you might find it more advantageous to go for affiliate ads instead because visitors' engagement is worth good money.
4. Direct ad space
For many websites, selling ad spaces directly is a significant source of revenue. According to the https://monetizepros.com, if the number of visitors reaches 50 000, it is high time to start. However, selling ad spaces directly on the website means that publisher organizes all the process from scratch, which includes forming the price, creating your resource presentation, and searching for the advertisers.
First of all, analyze your resource niche and audience to form a valuable offer for advertisers. Valuable users aren't necessarily financially reliable, but for some verticals like Finance or Gambling, this characteristic is prevailing. Keep in mind that direct advertisers will always prefer a website with an audience that has interest in their type of product or service and that can be potentially engaged.
Building relationships with companies which are interested in showing their ads directly could be difficult as well. Finding the right person to contact and offering your inventory is a part of it, but keep in mind that you still need to prepare a bank account so you can be paid beforehand.
Try it all and track your results
The best way to generate revenue from your website can only be determined by looking at its content, design, and the amount of traffic it generates. We can't stress it enough − always test things out to learn what works best.
Try various ads and track the results. For more information, get acquainted with our post about CPM rates and sign up to start monetizing now.