Access approved! You're into the most expected event in web development! Webmaster Access or #WMA23 will spark in Limassol and online in September.

Adsterra is getting ready to become your primary source of insights, knowledge, and a little bit of magic. How exactly? WMA's organizers have offered us two keynote speeches and one expert participation in a panel discussion. Aaaand…Our advertising and marketing experts will be available at booth C16 for two days!
---
When to meet Adsterra: September 13–14, 2023
Venue: Grand Resort Hotel
Location: Limassol, Cyprus
BOOTH: C16
---
Ask Adsterra (in person or public) how to earn more
Curiosity, networking, and shared experiences—that's why Adsterra is here for you! At #WMA 2023, the Adsterra team will connect with attendees at our booth and on stage. Meet our magnificent experts, whose zeal for increasing your profits is unstoppable.

SPEAKER (keynote speech): Gala Grigoreva, CMO

SPEAKER (panel discussion): Mikhail Zhukov, Head of CPM Department

SPEAKER (keynote speech): Sofia Popovidou, Event Manager

Dmitrii Pavlov, Key Account Manager at CPA Department
Speech:
Leveraging Behavioral Patterns for Enhanced Engagement in Online Advertising
Adsterra CMO, Gala Grigoreva, is an ad tech evangelist with an impressive scope of skills in analyzing audiences. This time, she will delve you into the most exciting research-user behavior patterns. You will get a grasp of how to engage audiences with your ads.
Topics to be discussed:
Understanding behavioral patterns
Types of behavioral patterns in online advertising
Key strategies and case studies
Speech:
The Winning Formula: Rational and Emotional Factors that Make Your Ad Succeed
Sofia Popovidou is a committed professional in event management. She masterfully juggles endless Excel tables, videography, merchandise, and strategic planning. Her daily routine is knowing how to appeal to audiences and making a brand visible and recognizable. Come to listen to Sofia's insights on balancing emotions and rationale in your ad messages.
Panel discussion
You know Mikhail as one of the most expected experts at live Q&A sessions and panel discussions. At WMA23, Mikhail will join one of the core panels about iGaming. Affiliates and brands who long to build their marketing strategies around the best-converting audiences should mark their calendars to attend this event.
Yet another conference? No way! Why attend #WMA23?
#WMA23 is not your typical affiliate marketing event. Since it first occurred in 2003, it has been recognized as Europe's longest-running affiliate marketing event in the B2B sector. The event also aims to create genuine connections, unlock new opportunities, and facilitate in-person communication.

So, why should you attend #WMA23? Let's break down the arguments into five reasons:
Hybrid experience
Get ready for a hybrid experience. You will have access to offline and online networking opportunities:
Exposition and virtual booths
Video and in-person meetings
AI matchmaking
An NFT gallery
Explore the advanced WMA Hybrid Platform to access exclusive keynotes, masterclasses, live panels, and webinars. The possibilities are endless, whether you prefer to attend virtually or in person.
Multiple exhibitors
With over 100 expo booths waiting for you online, you embrace various solutions and services within a couple of hours. Take advantage of the opportunity to book meetings and stay updated with the latest marketing trends and topics. The offline expo is less impressive, but the lineup will deliver on promises, especially if you come to the booth C16 😉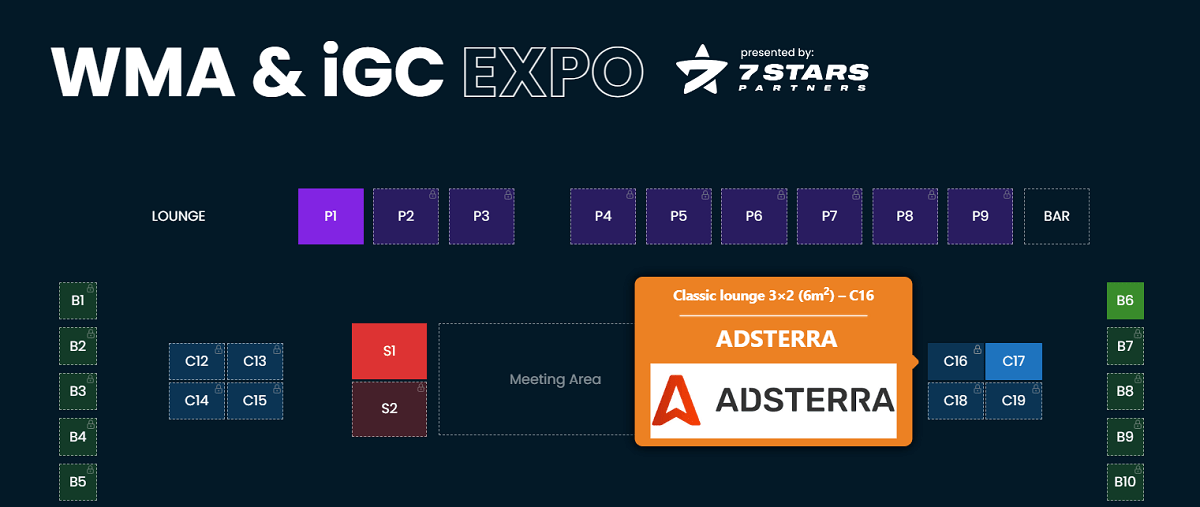 All sorts of networking
WMA's organizers have lined up a set of incredible events to ensure you have a blast during your time in Cyprus. From a welcome party and beach bar day to an elite dinner, traffic cruise, and closing party – every moment will be filled with excitement. And speed networking, of course!
Exclusive TikTok Meetup
The WMA's team acknowledges the power of TikTok in today's affiliate marketing landscape. They've curated a series of educational sessions to keep you in the loop on the latest trends in organic growth, paid TT ads, content creation, AI advancements, and conversion tracking.

Whether you're a media buyer, content creator, or simply curious about this platform's potential, the TikTok Meetups are not to be missed.
Conclusion
Let's not forget the various verticals represented at #WMA23. Whether you're in iGaming, Entertainment, Finance, Dating, or the Nutra industry, you'll find perfect traffic sources to evolve your business.

So, are you ready to seize the opportunities that #WMA23 has in store for you? The future is formed by decisions you make today, so may it be the right decision. See you at WebmasterAccess 2023!