Is there anything about organic or Bing traffic you don't know? When it comes to real cases, there are always some nuances to find out, even if you are a real pro. That is because affiliate marketing is very agile, dynamic and ready to offer new ways to profit. 
This case perfectly shows how even a newbie can quickly dive into it. Enjoy reading, rejoice for the author, and collect tips from our publisher Ayoub Ajaba. 
---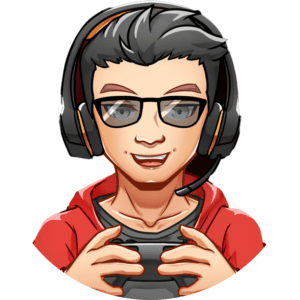 ---
My name is Ayoub. I'm a 23-year-old passionate gamer and a full-stack web developer. It all began with seeking out new games, genres, and experiences. 
At first, my blog was just a hobby. I was writing about the latest games I played, sharing my thoughts and opinions with anyone who cared to read them. As my audience started to grow, I started offering more value (like freebies and helpful information about each trending video game).
The ultimate happiness is seeing my self-developed website mixed with my gaming passion and started to gain traffic and attention. Monetizing my website wasn't that hard for me because I have already worked with some clients on their websites. However, finding the right platform for monetization was the real challenge. I needed a platform to be compatible with my kind of website and audience. The day I learned about Adsterra, I started seeing results from day one and realized that combining my blog's traffic with Adsterra has real potential. 
This is only the beginning of my blog's journey with Adsterra, as now I'm redesigning my website, boosting the provided value and having huge plans for my traffic sources.
And I'm happy to introduce you to my detailed case study. Hope you'll enjoy it!
Traffic type that I monetized
Here is a thing: search engine Bing is a huge opportunity for organic traffic. So I monetized it that way. Profit from Bing traffic is often underestimated in this clue. But I knew Google would take me a lot of time to get my gaming website out there, so I went for Bing, and it was the best decision. I wasn't a SEO expert, so I followed some simple steps to get my website quickly indexed in the Bing engine (using Bing webmaster tools). Within a month, free organic Bing traffic started to come from left and right, which led me to success as a complete beginner.
I kept an eye on what was trending in the gaming world (i.e. new video game releases), which helped me easily spot what to publish, and what to talk about, and what to offer to my audience. Following the gaming trends had a huge positive impact on my website in terms of daily impressions.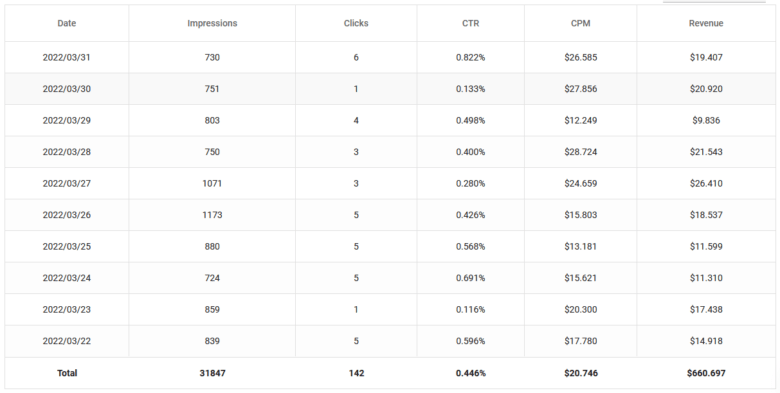 Tip of the paragraph: always stay tuned on the industry's news so as to make the most relevant offers to your audience.
Monetization format I used
Native Banner showed me results on my Adsterra dashboard from day one! It was the most effective format for my type of audience. As a beginner, I was totally shocked to see how easy it is to combine organic traffic and Native Banners as a way of monetization.
To increase my CPM and overall stats tremendously, I focused on targeting the best GEO locations for my type of website and ad format. They were mainly Tier-1: USA, UK, Canada, and Australia.

Tip of the paragraph: different formats work best for different offer attributes, including traffic type and GEO. Organic traffic and Native Banners are one of those dream team combinations for Tier-1.
Why did I choose the gaming industry?
This topic is close and interesting to me, and I understand the gaming community well. But that's not the only reason. The gaming industry is full of topics, and it keeps on growing, which means there are always more things to share with my audience and for me to develop.

Tip of the paragraph: working in a niche you know and like is fantastic. But what's no less important is to choose the one with perspectives to help your website benefit you and your audience in the short and long term.
How did I get my website quickly indexed in the Bing engine?
It's a free and simple process, yet it's very beneficial. 
I created my Bing webmaster tools account and added my website there. Then I followed some instructions:
I created a sitemap for my website and submitted it to Bing webmaster tools

I included my sitemap URL in the robots.txt file (very important!)

Each time I posted something on my website, I submitted the URL of the article directly to Bing webmaster tools (there's a tool inside that lets you request indexing)

I kept my website updated with the latest topics of the gaming industry (so even if you don't know much about SEO, talking about recent topics will definitely get you ranked for some keywords without even trying, especially in Bing)

I avoided using any blackhat methods because I wanted my website to be long-term.

Tip of the paragraph: whitehat methods = gaining trust from Bing = seen as a high-quality website = get more pages indexed and ranked = more impressions = more earnings.
How to follow the trends
Here are some top sources I used and keep using to gain profit from Bing traffic. 
Steam. There are two sections in Steam. One is called "Top Sellers", and the other is "Popular new releases". They are super helpful when it comes to spying on what's trending.
Hrefs. It's a free keyword tool that helped me a lot in searching for keywords to build my articles.
IGN website. It's a trendy American gaming blog.
Any big gaming companies. I followed them to keep up with their news and releases (Rockstar games, Activision, Ubisoft, Epic games etc.).
Tip of the paragraph: there is plenty of information in the industry. Feel free to use all available blogs and News sections on big brands' sites.
How much time and money did I spend before I started earning?
Domain name from Namecheap: $12/year
Hosting from Bluehost: basic plan for $2.95/month
It took me two months to start seeing earnings. They were already enough to pay for my third month of hosting, and I upgraded my hosting after my earnings increased (for more storage and websites in case I wanted to keep going. Spoiler: I did).

Tip of the paragraph: invest your first earnings into hosting payments and upgrades.
Why did I choose Bluehost as my hosting provider?
First, it's very cheap to start. Their basic plan doesn't mean you'll get any less quality. Their dashboard is very beginner-friendly and nothing complicated to deal with. Also, they offer automatic integration with some tools and CMS (i.e. WordPress). Also, their support was very helpful after I made some mistakes in my file manager. They offer a live chat, so it's good for beginners if they run into problems, as I did.
Tip of the paragraph: don't be scared to make mistakes, as it's totally normal, but try to choose services with decent support to ease your work.
My mistakes in my hosting file manager
I made some mistakes, so you are welcome to use my experience to avoid them.
I didn't back up my website, so I wasn't ready to lose anything. 
Your website database should always be downloaded on your computer and kept safe. There are tons of videos on how to back up your database using your hosting file manager. 
I tried to make some changes in my file manager without knowing how to do it properly.
Any changes like deleting some files, changing the domain, making changes in the database etc., may seem intuitive and easy. But it is crucial to get ready before making any technical changes. Use YouTube, Google, and your hosting support team for help.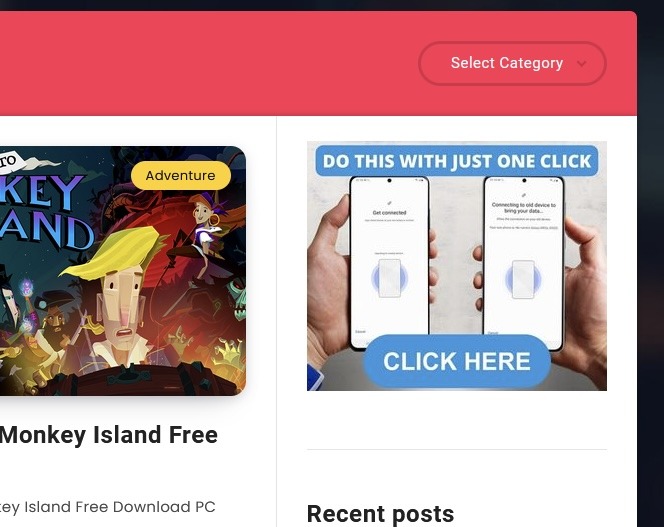 Tip of the paragraph: try to consider some technical risks in advance. Before making changes, care about asking for help to fix any trouble asap.
More tips for beginners
Nothing is too good to be true. Having a simple plan to follow and sticking with it on a daily basis will get you where you want to be. For example, I doubted nothing would work because it seemed too 'simple', but it worked out the best way possible.
The right choice of platform for work determines your success. As a shortcut for beginners, I can name Adsterra as the best and most fair platform for monetizing your website. I got exactly what I worked for in terms of CPM and impressions calculation.
Keeping track of your website traffic will help you see more of what's working for you. Just take that and duplicate it better, and it'll work again.
Tracking tools are fast and easy way to improve quickly. There is one called Similarweb, which has a free option to track other websites in the same niche as you. To use this tool, type similarweb.com/website/examplewesbite.com (the "examplewebsite" part stands for the website you want to track).
Tip of the paragraph: use free tools to track competitors and, most importantly, always believe in what you do. The results will show up soon!
Thanks to Ayoub Ajaba, every beginner will believe the goal is achievable. There is no need to have a big budget and use paid options: the Internet offers many free tools and useful services with a minimal subscription price.
Your online hobby can also become a source of income if you use these tips, and we will be glad if you share your experience of using them.
Grow from scratch, and let the sky be your limit!