You know Adsterra for premium-quality traffic coming from 28K publishers. Still, with no clear guidelines, it's challenging to come and start making great ROIs from the start. With respect to your time and, of course, money, we regularly roll out a set of top affiliate offers with targeting presets to navigate you directly to better campaign results.

This time, we've gone even farther. We asked our Head of Display Ads Team, Igor, to provide you with a complete cheat sheet containing:
examples of trending offers for Social Bar traffic;
targeting presets;
ad creatives that Igor's team has tested.
So, how to make use of all that? Let's find out right now!
How to use this set of top affiliate offers?
1️⃣ First, you can find the same or similar offers on your affiliate network. 2️⃣ Second, you create a new campaign on the Adsterra platform with the targeting settings we recommend. 3️⃣ And finally, you get inspired by the ad creatives examples that have already converted into leads, installs, signups, and app downloads.

One important note: the selection below is all about Social Bar (In-Page Push) traffic. It's a robust ad format sending high-quality traffic of over 2B+ ad views weekly. One could say it's the next Popunder's rival. Speaking of Pops: most of these offers you can also try with this classic ad unit.
To Contents ↑
Bidding strategy
A properly adopted bidding strategy is key to impressive ROIs. And every new traffic source has its specific aspects regarding auctions.

Adsterra recommends you turn to CPA bidding when running offers that convert faster. Just compare: it's much easier to make users try a new free app rather than put in a deposit or make a purchase. So, with CPL and CPI conversions, you can boldly go for CPA traffic. It's more expensive, but you won't need to wait long hours before conversions come.
To put it simply: with fast conversions, it's better to pick CPA pricing.
Read more about how to set up your first campaign and leverage targeting.
To Contents ↑
Top affiliate offers for 2023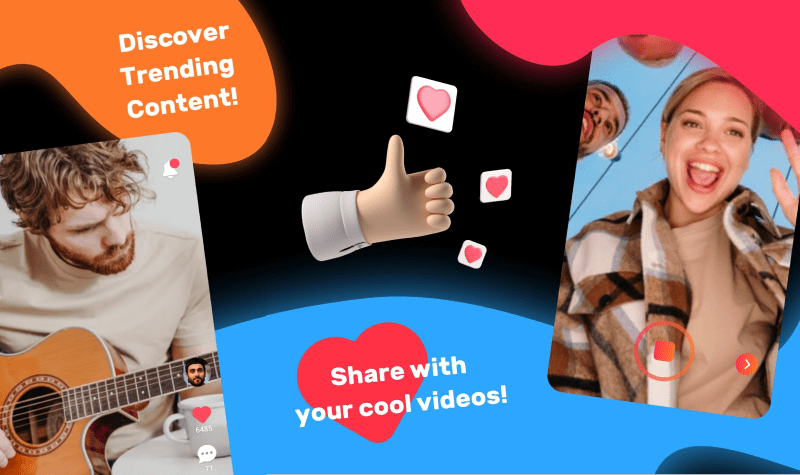 Geos: worldwide
Device: Mobile, Android only
Ad creatives
Since VotTak is all about communication and social connection, you can experiment with all kinds of "chat now" or "watch now" creatives. Your ads must create an impression of new experiences.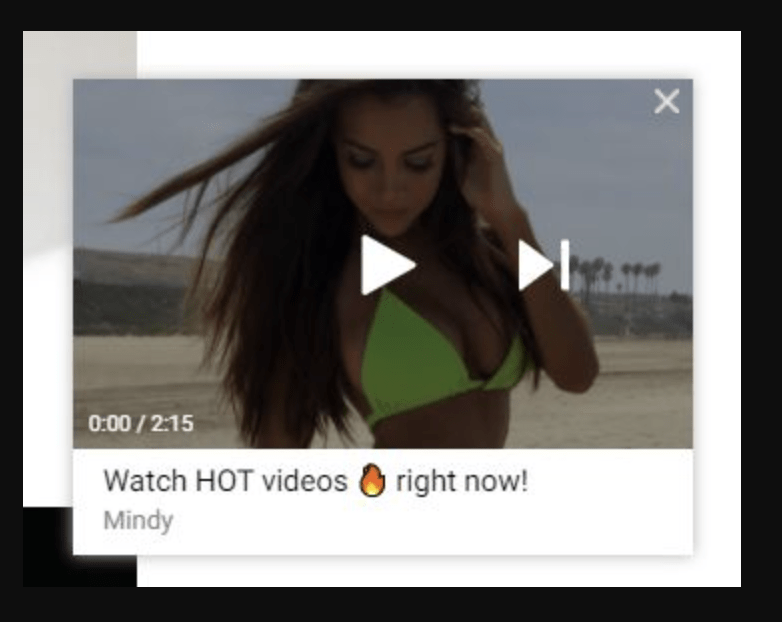 We took the example above from an affiliate team's campaign. They have changed the visuals by now but are still using the very same approach. So, it's an evergreen method. One possible drawback is the customization. This ad creative is not a Social Bar template. It's a fully customized version that may or may not include a short video trailer. 

Use the look-alike template if you're out of time for such experiments. We call it a Custom widget, skin type "Classic", and style "Big". You will only need to add a play button to the picture you upload, so it looks like a video.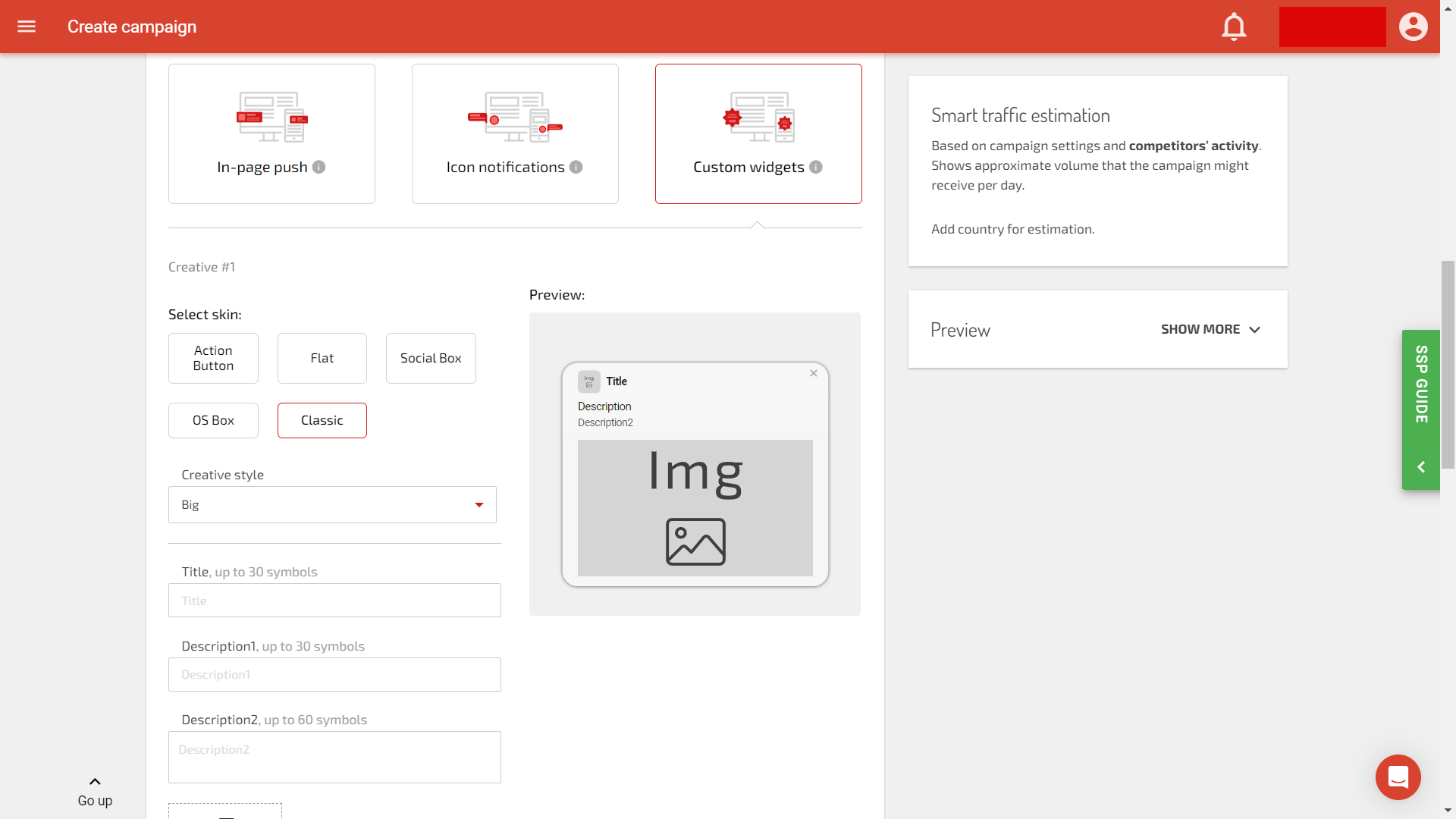 Geos: SG, TH, VN
Device: Mobile, iOS, Android
Ad creatives
The E-shopping vertical is where your creatives play a pivotal role. You must convince users to prefer your offer to all rival ones. Keep your message concise and add value that will help people decide and click:
add the amount of discount;
offer free shipping (if provided);
offer cashback or bonuses (if provided);
urge users to hurry up;
support your copy with high-quality product photos.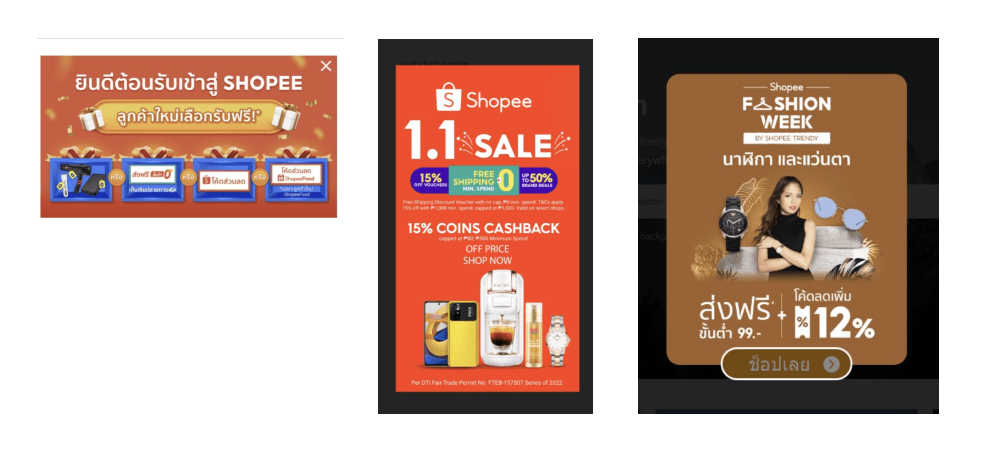 Our examples here are customized Social Bar widgets and Interstitials. Looking a bit closer, you notice how their design and message differ. Fashion Week's creatives are all about aesthetics. They create an atmosphere of luxurious minimalism and exclusivity. At the same time, the classic "SALE" widgets are more about having an excellent bargain. Mind this addressing various audiences.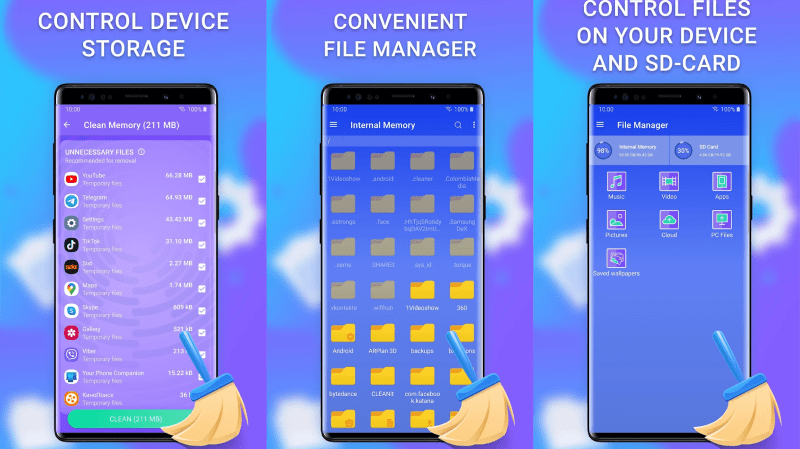 Geos: AE, AL, AM, AO, AR, AU, AZ, BA, BD, BE, BF, BG, BH, BI, BJ, BO, BR, BW, CA, CD, CG, CH, CI, CL, CM, CO, CR, CZ, DE, DK, DO, DZ, EC, EG, ES, ET, FI, FR, GA, GB, GE, GH, GR, GT, HK, HN, HR, HT, HU, ID, IE, IL, IN, IQ, IT, JM, JO, JP, KE, KH, KR, KZ, LA, LB, LK, LR, LT, LY, MA, MD, MG, ML, MM, MR, MW, MX, MY, MZ, NA, NE, NG, NI, NL, NO, NP, NZ, OM, PA, PE, PH, PK, PL, PT, PY, QA, RO, RS, RW, SA, SD, SE, SG, SK, SL, SN, SO, SV, TG, TH, TN, TR, TW, TZ, UA, UG, US, UY, UZ, VE, VG, YE, ZA, ZM, ZW
Devices: Mobile, Android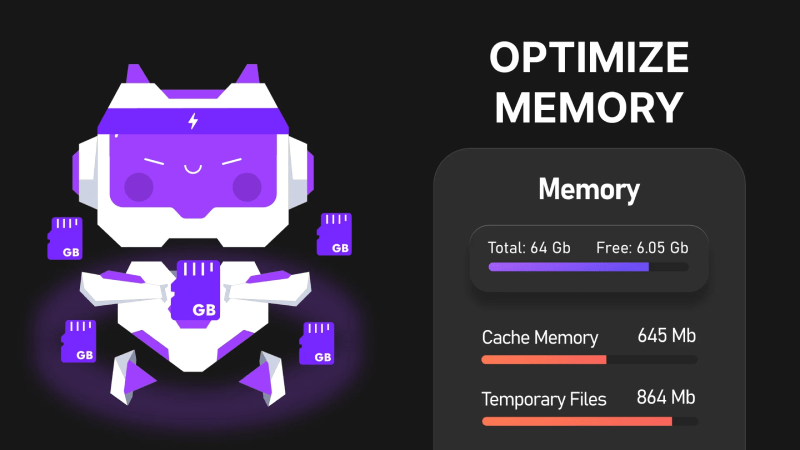 Geos: DE, NG, AR, BR, CO, MX, DE, CA, US, NL, ZA
Device: Mobile, Android
Ad creatives
Here are some well-tried triggers for mobile users when you advertise utilities like cleaners:
keep your ad creatives OS-native;
don't be too aggressive;
stay within the context of technologies (don't make a Black Friday Sale banner)
target the user's device model if possible
Our affiliate runs a managed account on Adsterra, so he could ask us to set up a variable that would substitute a device brand name and version.

You can try a shorter path by adding up to 15 template creatives that match Android OS and then pick the most resultative after completing the test.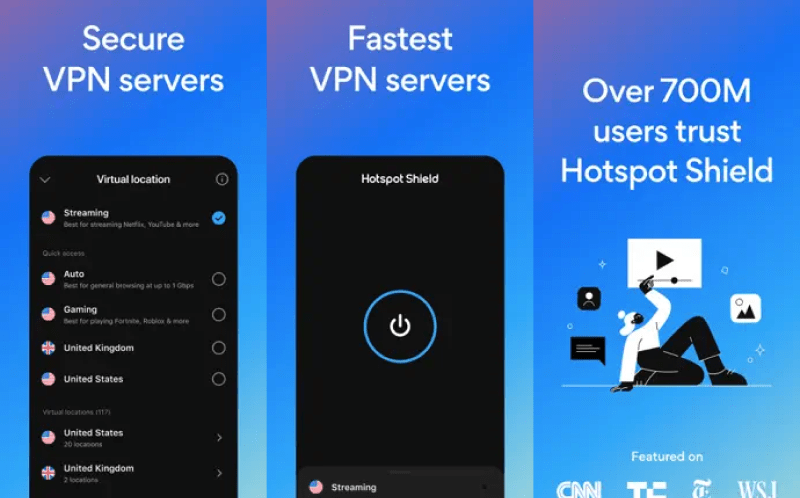 Geos: AU, BR, CA, IT, JP, TW, US, AU, ES, MX
Device: Mobile, iOS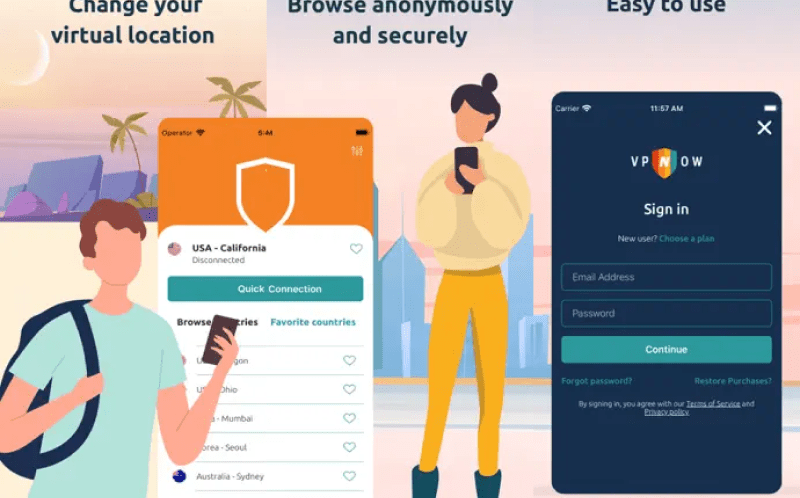 Geos: US
Device: Mobile, iOS
Ad creatives
VPNs are aimed at protecting user devices and keeping their browsing history. iOS users are very demanding about how ads look, so your best tactic is to make native visuals with a clear message. Avoid being too pushy; make it clear that VPN is needed for many vital purposes. Mention the VPN's rating or recommendations (if it has those).

iOS notifications are neat and uncluttered, so we advise you to pick exactly the same style for your creatives.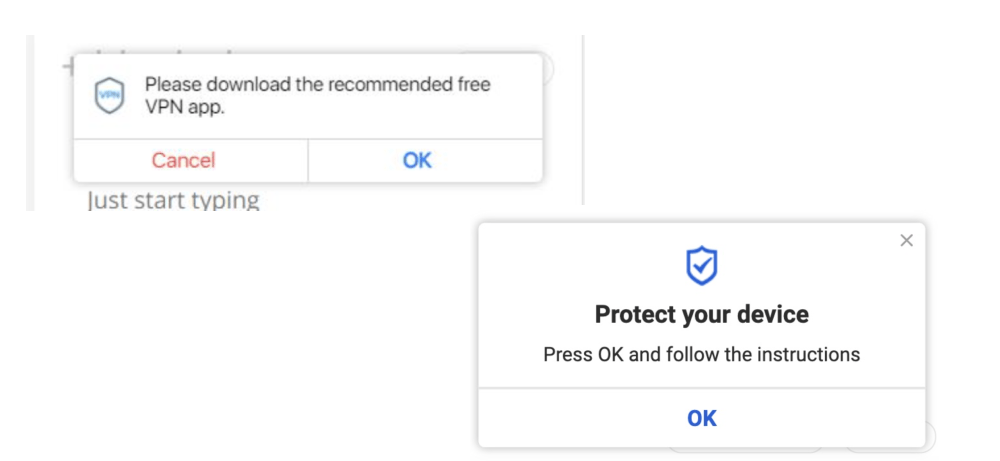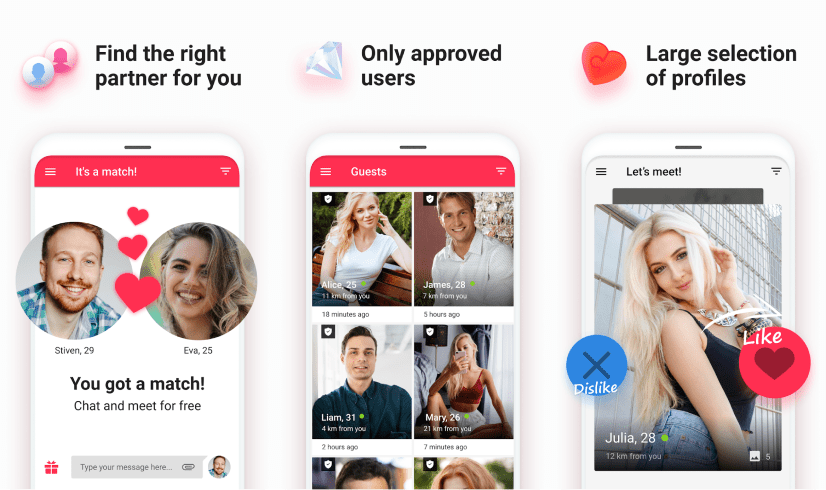 Geos: worldwide
Devices: Mobile, Android
Ad creatives
Speaking of such verticals as Dating, we will narrow down our tips to the offer given above. It's an app, so your visuals must comply with the mobile-only experiences. Ensure you create up-to-date and engaging creatives, which digital natives will consume willingly.

By making a dialog-like creative, you will prompt users to react faster. Ask questions, put the "1 new message" mark, and add realistic photos and avatars to your ad creatives.

Visuals that look like notifications from popular messaging apps can help you win additional clicks.