You know Adsterra for premium-quality traffic coming from 28K publishers. Still, with no clear guidelines, it's challenging to come and start making great ROIs from the start. With respect to your time and, of course, money, we regularly roll out a set of top affiliate offers with targeting presets to navigate you directly to better campaign results.

This time, we've gone even farther. We asked our Head of Display Ads Team, Igor, to provide you with a complete cheat sheet containing:
examples of trending offers for Social Bar traffic;
targeting presets;
ad creatives that Igor's team has tested.
So, how to make use of all that? Let's find out right now!
How to use this set of top affiliate offers?
1️⃣ First, you can find the same or similar offers on your affiliate network. 2️⃣ Second, you create a new campaign on the Adsterra platform with the targeting settings we recommend. 3️⃣ And finally, you get inspired by the ad creatives examples that have already converted into leads, installs, signups, and app downloads.

One important note: the selection below is all about Social Bar (In-Page Push) traffic. It's a robust ad format sending high-quality traffic of over 2B+ ad views weekly. One could say it's the next Popunder's rival. Speaking of Pops: most of these offers you can also try with this classic ad unit.
To Contents ↑
Bidding strategy
A properly adopted bidding strategy is key to impressive ROIs. And every new traffic source has its specific aspects regarding auctions.

Adsterra recommends you turn to CPA bidding when running offers that convert faster. Just compare: it's much easier to make users try a new free app rather than put in a deposit or make a purchase. So, with CPL and CPI conversions, you can boldly go for CPA traffic. It's more expensive, but you won't need to wait long hours before conversions come.
To put it simply: with fast conversions, it's better to pick CPA pricing.
Read more about how to set up your first campaign and leverage targeting.
To Contents ↑
Top affiliate offers for 2023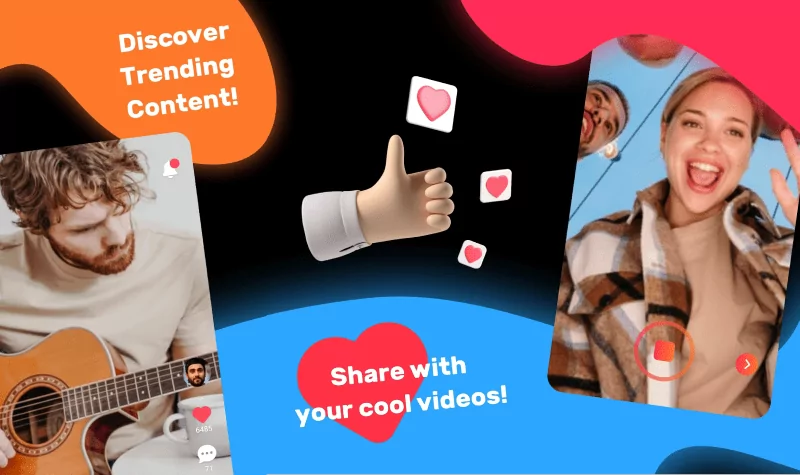 Geos: worldwide
Device: Mobile, Android only
Ad creatives
Since VotTak is all about communication and social connection, you can experiment with all kinds of "chat now" or "watch now" creatives. Your ads must create an impression of new experiences.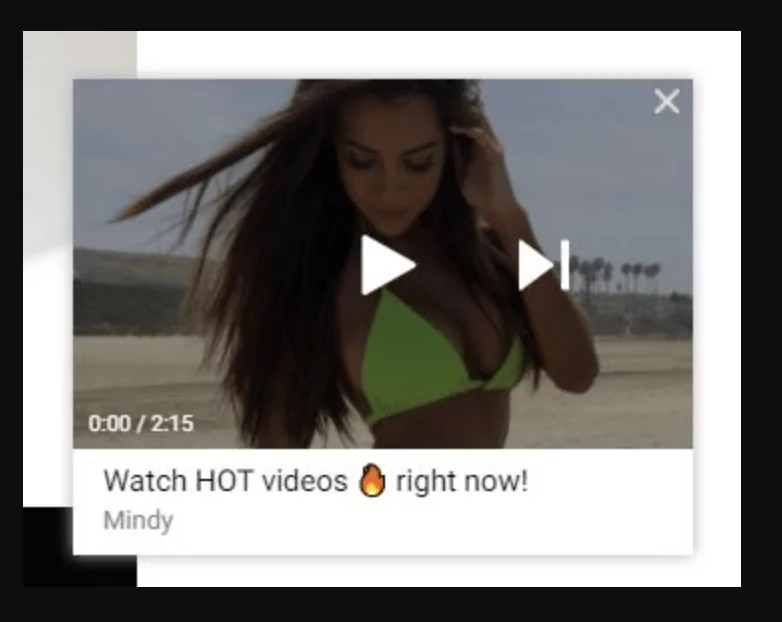 We took the example above from an affiliate team's campaign. They have changed the visuals by now but are still using the very same approach. So, it's an evergreen method. One possible drawback is the customization. This ad creative is not a Social Bar template. It's a fully customized version that may or may not include a short video trailer.

Use the look-alike template if you're out of time for such experiments. We call it a Custom widget, skin type "Classic", and style "Big". You will only need to add a play button to the picture you upload, so it looks like a video.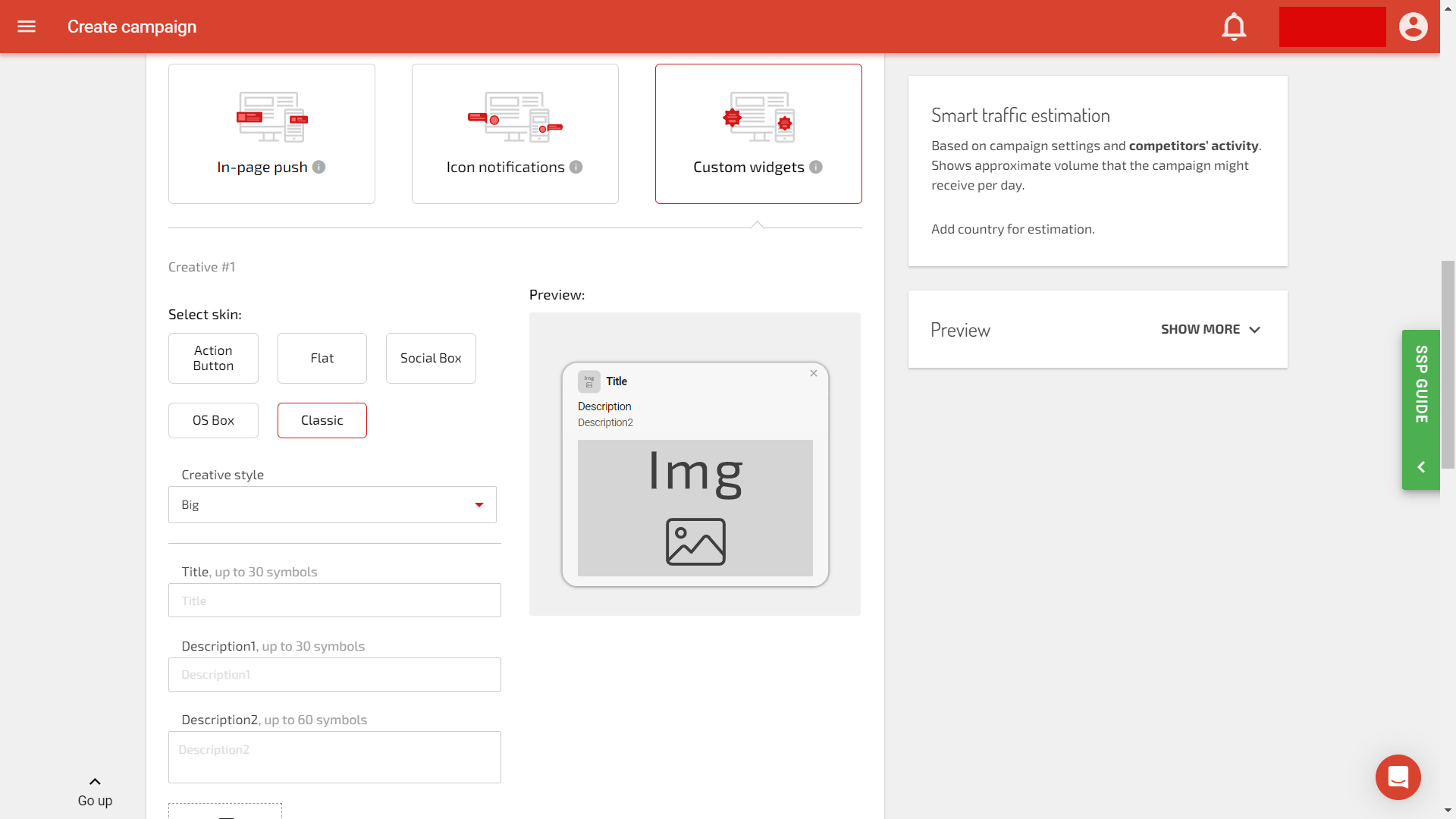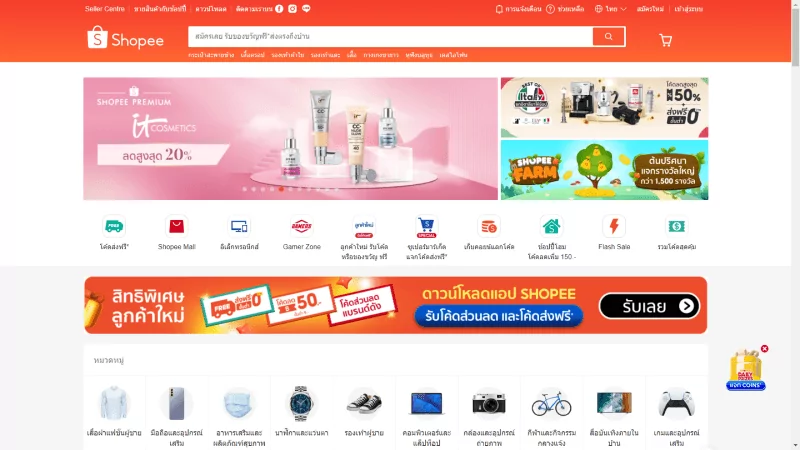 Geos: SG, TH, VN
Device: Mobile, iOS, Android
Ad creatives
The E-shopping vertical is where your creatives play a pivotal role. You must convince users to prefer your offer to all rival ones. Keep your message concise and add value that will help people decide and click:
add the amount of discount;
offer free shipping (if provided);
offer cashback or bonuses (if provided);
urge users to hurry up;
support your copy with high-quality product photos.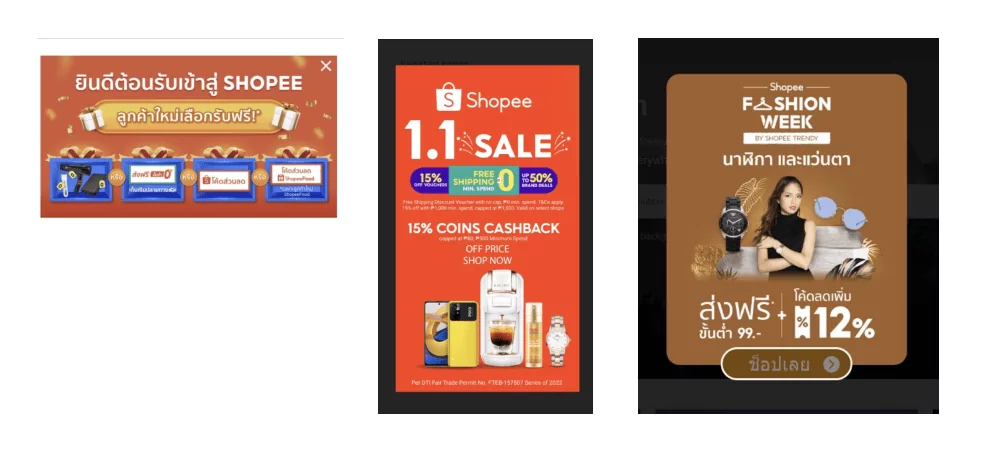 Our examples here are customized Social Bar widgets and Interstitials. Looking a bit closer, you notice how their design and message differ. Fashion Week's creatives are all about aesthetics. They create an atmosphere of luxurious minimalism and exclusivity. At the same time, the classic "SALE" widgets are more about having an excellent bargain. Mind this addressing various audiences.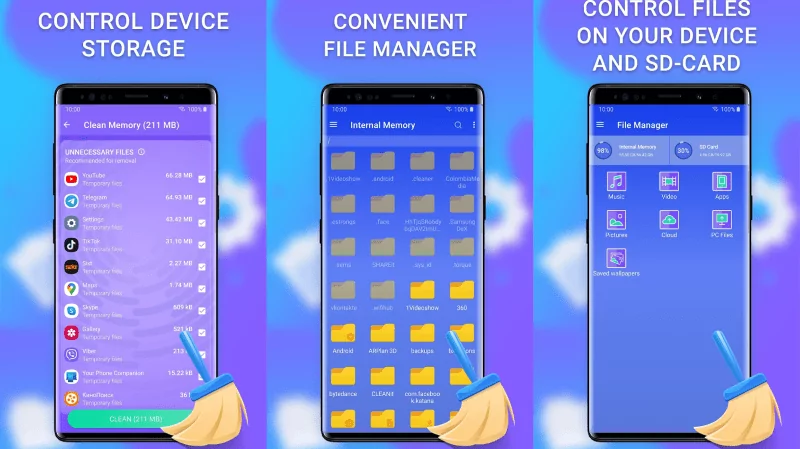 Geos: AE, AL, AM, AO, AR, AU, AZ, BA, BD, BE, BF, BG, BH, BI, BJ, BO, BR, BW, CA, CD, CG, CH, CI, CL, CM, CO, CR, CZ, DE, DK, DO, DZ, EC, EG, ES, ET, FI, FR, GA, GB, GE, GH, GR, GT, HK, HN, HR, HT, HU, ID, IE, IL, IN, IQ, IT, JM, JO, JP, KE, KH, KR, KZ, LA, LB, LK, LR, LT, LY, MA, MD, MG, ML, MM, MR, MW, MX, MY, MZ, NA, NE, NG, NI, NL, NO, NP, NZ, OM, PA, PE, PH, PK, PL, PT, PY, QA, RO, RS, RW, SA, SD, SE, SG, SK, SL, SN, SO, SV, TG, TH, TN, TR, TW, TZ, UA, UG, US, UY, UZ, VE, VG, YE, ZA, ZM, ZW
Devices: Mobile, Android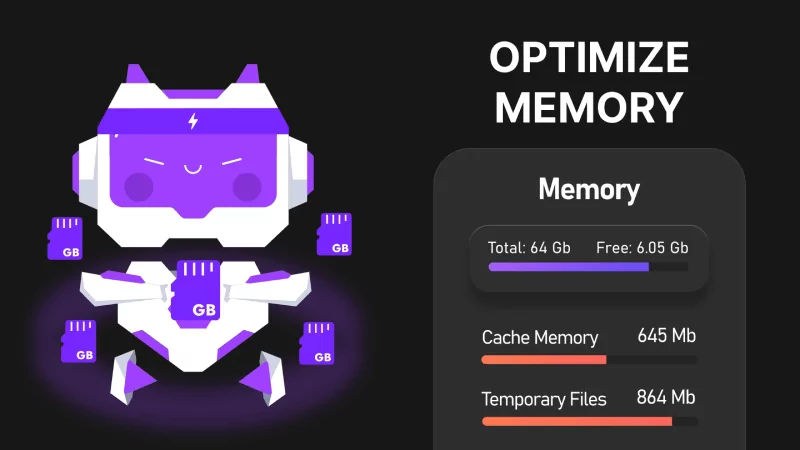 Geos: DE, NG, AR, BR, CO, MX, DE, CA, US, NL, ZA
Device: Mobile, Android
Ad creatives
Here are some well-tried triggers for mobile users when you advertise utilities like cleaners:
keep your ad creatives OS-native;
don't be too aggressive;
stay within the context of technologies (don't make a Black Friday Sale banner)
target the user's device model if possible
Our affiliate runs a managed account on Adsterra, so he could ask us to set up a variable that would substitute a device brand name and version.

You can try a shorter path by adding up to 15 template creatives that match Android OS and then pick the most resultative after completing the test.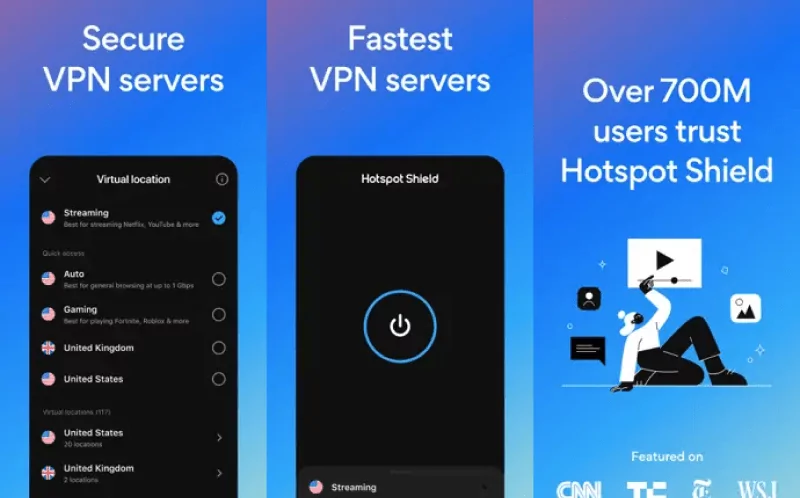 Geos: AU, BR, CA, IT, JP, TW, US, AU, ES, MX
Device: Mobile, iOS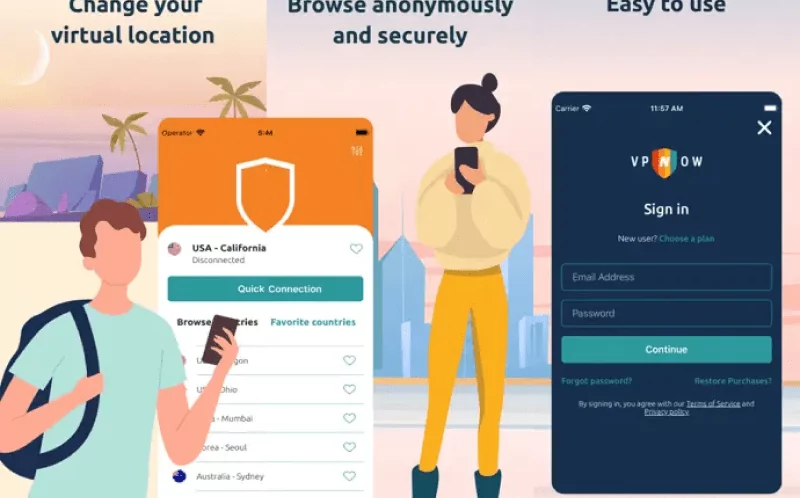 Geos: US
Device: Mobile, iOS
Ad creatives
VPNs are aimed at protecting user devices and keeping their browsing history. iOS users are very demanding about how ads look, so your best tactic is to make native visuals with a clear message. Avoid being too pushy; make it clear that VPN is needed for many vital purposes. Mention the VPN's rating or recommendations (if it has those).

iOS notifications are neat and uncluttered, so we advise you to pick exactly the same style for your creatives.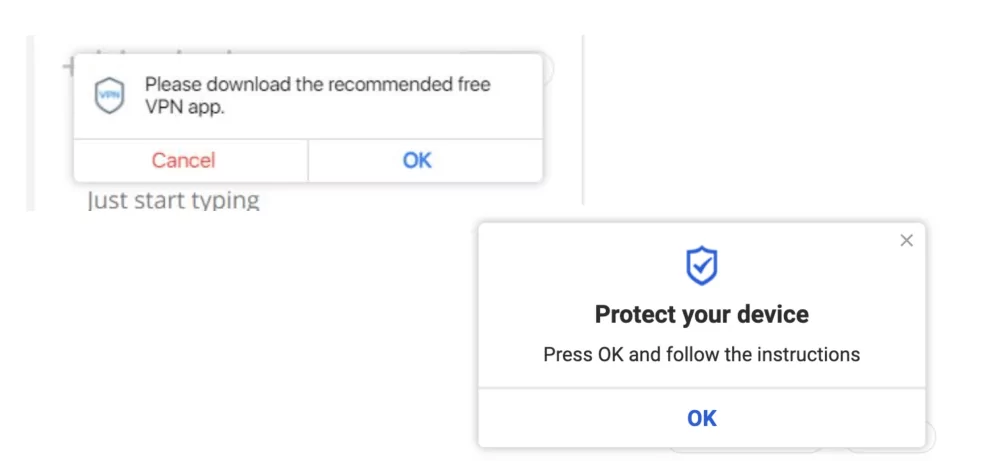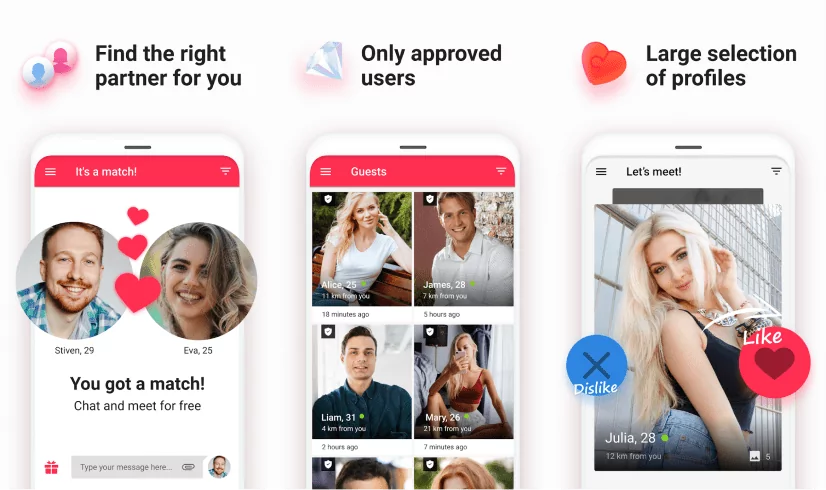 Geos: worldwide
Devices: Mobile, Android
Ad creatives
Speaking of such verticals as Dating, we will narrow down our tips to the offer given above. It's an app, so your visuals must comply with the mobile-only experiences. Ensure you create up-to-date and engaging creatives, which digital natives will consume willingly.

By making a dialog-like creative, you will prompt users to react faster. Ask questions, put the "1 new message" mark, and add realistic photos and avatars to your ad creatives.

Visuals that look like notifications from popular messaging apps can help you win additional clicks.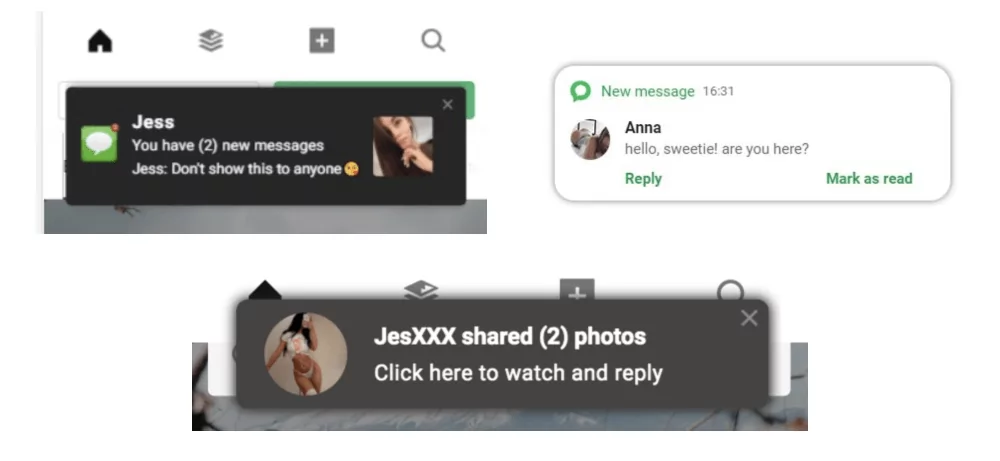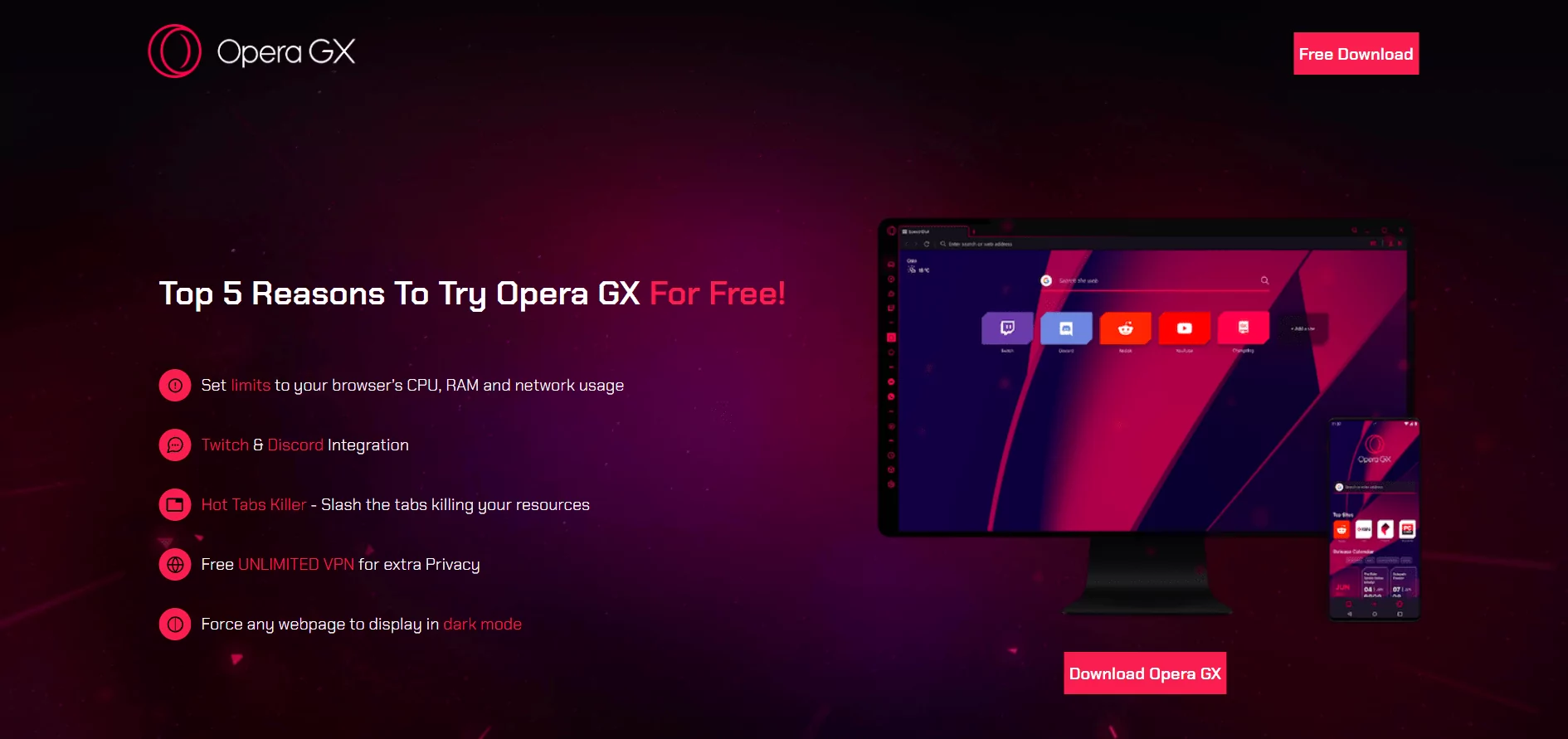 Geos: US, GB, FR, AT, CH, BE, CA, IT, NZ, RO, BR, NL
Devices: Desktop, Mac
Ad creatives
The Software vertical mainly covers all types of desktop ads, so creatives here can be larger than on mobile screens. Interstitials and custom widgets are a surefire solution. Please keep in mind that Interstitials are available for managed accounts for now. If you're owning a self-serve account, you can choose any desktop notification that fits your target OS from templates or try larger widgets by Adsterra.

Below is a fully customized Interstitial, inheriting the brand logotype and style. It makes the ad more credible and recognizable for Opera users.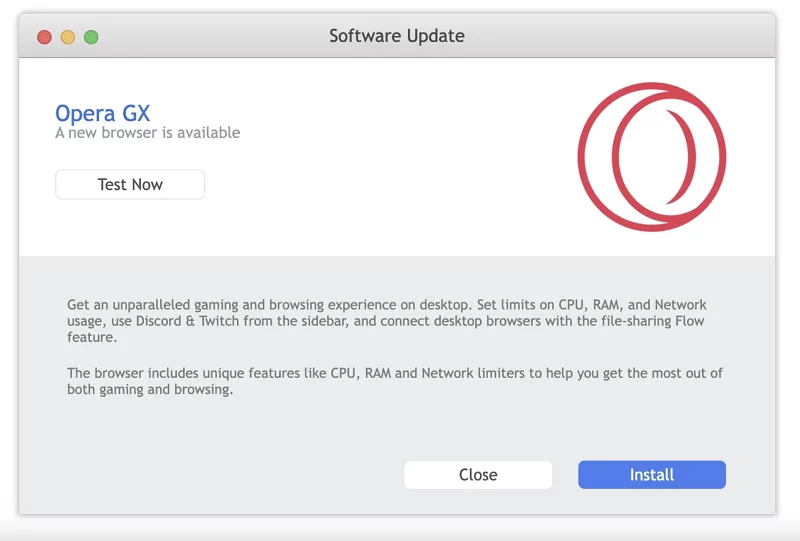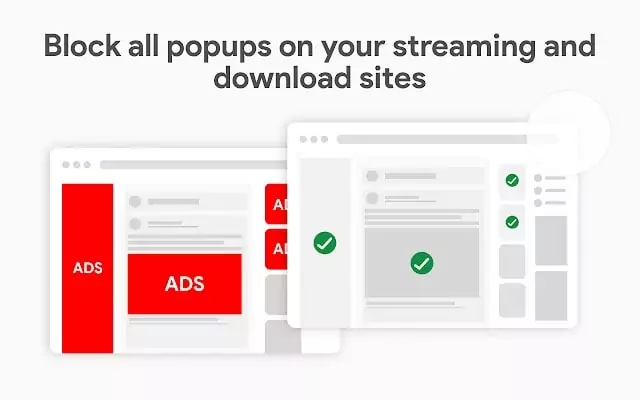 Geos: US, DE, GB, FR, IT, ES, NL, ID, SE
Devices: Desktop, Windows, Chrome
Ad creatives
Kind of ironic, speaking of top affiliate offers that promote ad blockers. Nevertheless, these offers are always in demand. If you're going to advertise one, the best practices will be:
apply to user disgust of noisy ads;
use OS-native visuals;
list benefits or use a problem-solving approach;
use noticeable symbols and colors.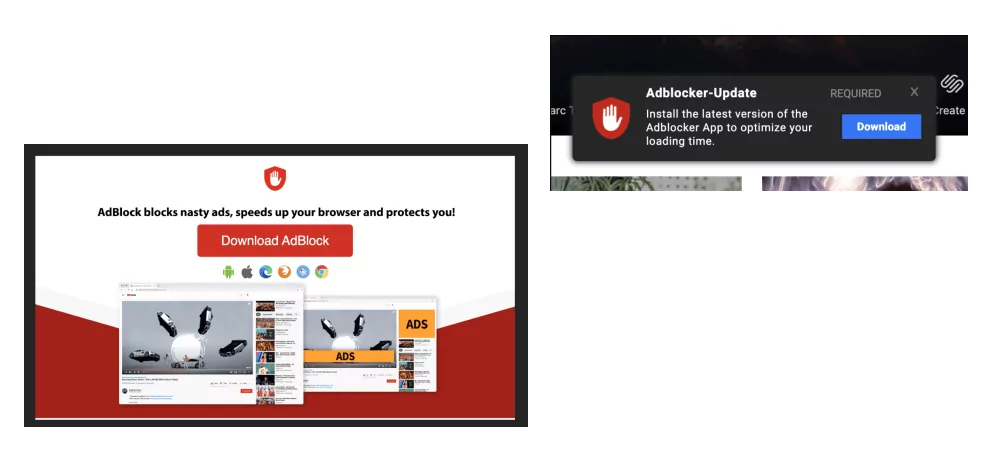 To Contents ↑
FAQs about top offers for affiliate marketers
We asked Igor to make a rundown of the most frequent issues affiliates stumble upon when setting up their campaigns.
What exactly are top affiliate offers?
Not any product or service can be placed in the "top affiliate offers list." One priceless tip we can give here: always match your offer with a traffic source. 

It often happens that a super-profitable product doesn't convert when you land it on another ad network. Feel free to ask your manager whether you should or shouldn't invest in this or that campaign. 

The "best" means the most potent to bring you payouts exceeding your investment. So, whenever you are on an affiliate or ad network, you will have to answer the following questions:
1. How skilled are you in driving this traffic?
2. How much does this traffic cost?
3. Can you send enough traffic with your source?
4. Does your traffic source allow this type of offer?
5. How much time does it take for users to convert?
6. Will you need any creatives?

Where can I find the hottest offers?
Check the "Top Affiliate Offers" listings, like this one here. Your best choice will not be the offer itself but a perfect bundle of "traffic cost + audience + product."

From your Adsterra account, you can access trending products and services that convert greatly with Popunder traffic. It's a table with Verticals + Geos + Traffic types + Offer previews we update regularly. But some products stay here for quite a while since they continue to convert greatly. 
How to check? Hit the Offers Wishlist tab from your vertical menu. And one note here: these are not offers. These are previews and examples. You will need to look for the actual URLs to launch a campaign.

Finally, you have to get the offer itself. You either go and look through the list on your affiliate or CPA network or drop a message to the network's support team.
How can I buy traffic with the Adsterra ad network?
After signing up, you can either put in funds or start a new campaign. You can even send a campaign for verification without topping up your account. But after it's approved, you will need to put funds pretty fast while the settings are up-to-date and bids are competitive.

The first and foremost move at the start is your traffic buying strategy. This primarily refers to what type of user actions you will pay. We advise you to choose CPM pricing when you're sure conversions will come slowly. CPM is your best friend when you're in the long-run game. It's much cheaper compared to CPA and gives you more opportunities to test various slices of traffic one by one.
Which bid should I start with?
We at Adsterra never recommend you overbid or choose the highest payout possible. Generally, it makes no sense if the audience you target won't like the offer or if the landing page's content makes the user click away. 

What's much better is to pick the recommended bid. Where can you take it from? Adsterra Traffic Estimator is a tool that makes your test campaign run smoothly. It advises on the most competitive bids, considering your rivals' campaigns.
How can I create Social Bar ads?
We shared a comprehensive guide to Social Bar best practices earlier. You can check it to ensure you tapped into this format.

In short, you will need to hit Campaigns > Create and pick Social Bar or In-Page Push for your ad unit.

There are 20 templates or more to choose from. Get inspired with the creatives we shared above, but ensure your visuals align with the landing page and the offer itself since even a perfect visual doesn't guarantee a burst of conversions. It's only the consistency of all ad elements that actually does.
To Contents ↑
Conclusion
Summing up, your top affiliate offers are not usually exact products or landers. What helps here is a pre-selected bunch of offers like you've discovered here in our post. These are masterfully matched traffic sources, targets, verticals, and creatives.

Your wisest tactic will be to use this set of offers as a template or pattern for running similar campaigns with Adsterra. You may or may not find the same products, but with their specifics on hand, there's an opportunity to project forward, select dozens of look-alike offers, and use them for your benefit. Our managers will help you adjust the bids and pick the most competitive creatives.