It's SiGMA again! Happy to share that in a couple of weeks Adsterra team will attend another SiGMA event, this time in Malta. Pack your bags and clear the dates from November 13 to 17, because this is when SiGMA Europe 2023 will take place.
Thousands of delegates: this time SiGMA is ready to outdo itself. We will discuss all current and upcoming trends, present each other with the best cases, and learn to work even more effectively on all counts.
---
Dates:

November 13-17, 2023

Location:

Valletta, Malta

Venue:

MMH

BOOTH:

3135
---
Why come?
Perhaps the most famous conference in the industry awaits guests. This time it is planned:
800+ sponsors and exhibitors

25,000+ delegates

250+ speakers

x3 venue (compared to last year)

8 networking games in addition to the main activity

35+ networking dinners

2 awards and much, much more, including some cool parties!
Why Malta?
Why not? But seriously, Malta is one of the key centers that is perfect for a conference on financial arbitrage. Especially when it comes to iGaming, because at SiGMA you can meet a lot of experts.
Adsterra at SiGMA Europe 2023
At the conference you will be able to personally communicate with Adsterra representatives: our team will be very happy to meet you! Come to booth 3135 to become friends with us irl 😉
Regarding the activities of our representatives, we invite everyone to attend the panel discussion "Euro Cup and Olympic Games – What to expect in the world of sports betting in 2024". The panel will take place on the third day of the conference (16th November – estimated time at 10h40 tbc closer to the event), at SiGMA Main Stage. Our iGaming expert and famous sports evangelist Mikhail Zhukov will take part in it.

By the way, while waiting for the event, we highly recommend studying the guide to iGaming marketing from Mikhail – there is a lot of useful information there for everyone who wants to develop in this direction.
Reasons why we would go to SiGMA Europe if we were you
1.The best networking in the field
It's not for nothing that SiGMA calls itself "the mother of all conferences," because the concentration of useful information and key market players here is simply incredible. Is it worth missing this?
2. Unique location
We are not only talking about the MMH that the organizers chose for the conference. Although the venue is very large and perfect for such an event: 3 times more space (compared to the previous conference), a beautiful panorama from the yacht pier and much more. Malta is unique because it combines a pleasant resort climate with amazing business benefits as a place where iGaming and other niches have blossomed.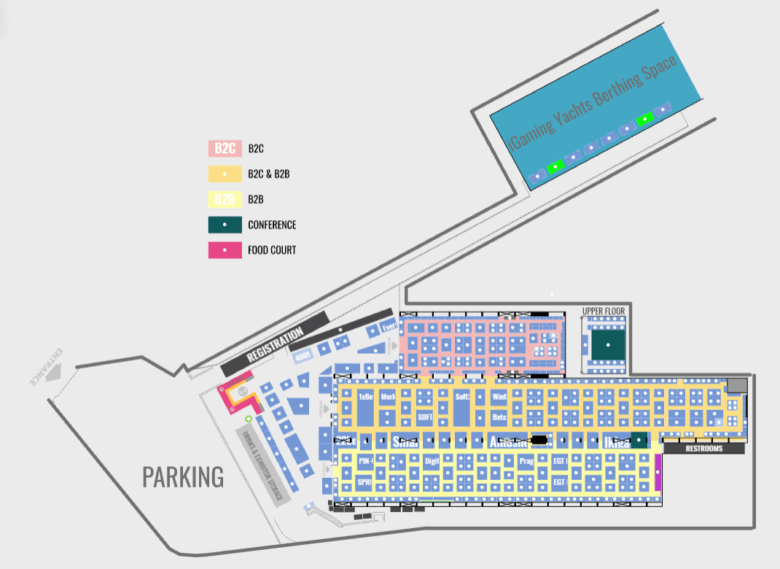 3. Lots of cool speakers
Conferences are always about networking in general. And also about the opportunity to meet many experts in one place in a few days. This year more than 250 people are waiting for you!
4. Rich program
Yes, we all go to conferences to work, but what's a conference without fun? SiGMA managed to combine all this in a cool balance: matches and discussions along with sports games, networking dinners and parties after workshops, etc. This is what we call a competent program!
About the program
The program begins from the moment guests arrive: registration and introductions are interspersed with sports and entertainment events. The main program starts on November 14 and is divided into blocks throughout the day. We have highlighted only a few points for you — the entire program is very extensive, given the number of locations, guests and speakers.
The program includes the following blocks of speaker presentations:
SEO & Digital marketing block (keynotes by Tal Itzhak Ron about Navigating the legal landscape of ChatGPT-based apps, Martin Calvert, Cal Evans and others; panel discussions dedicated to the topics of building a winning iGaming brand in 2023, probing the marketing, development & finance trends for 2024, use of AI to increase SEO performance, etc.)

Digital innovation & economy block (panel discussions dedicated to trends and regulatory developments, digital innovation in marketing, etc.)

iGaming & beyond block: what's shaping the future of iGaming (panel discussions dedicated to unleashing immersive experiences, creativity and legislation, AI influence on the industry, the rise of female gamers; keynotes, including by David Meltzer named "Make more money, help more people, have more fun", etc.)
On the second and third days, guests will enjoy speakers' performances divided into 6 blocks at two large locations, as well as additional activities for relaxation, entertainment, and networking. And, of course, two awards ceremonies — get ready to discuss the biggest names in the industry this year after the conference!
Conclusion
SiGMA Europe 2023 is an event that you definitely want to attend. If your niche is affiliate marketing and especially iGaming, there are a lot of useful and exciting activities waiting for you here. Excellent location, opportunities for communication, top speakers, and high-quality top-notch organization of one of the best events in the industry.
2024 is just around the corner, which means that the topic of trends is more relevant than ever: don't miss the opportunity to get first-hand forecasts for the coming year and learn everything for successful traffic monetization in the new year!