If you live in Brazil and want to monetize your homeland's traffic, or if you want to promote an offer to Brazilian audiences, this guide will be your first choice. Adsterra's Head of CPM Department, Mikhail, is on the air again. His guide to Brazil iGaming advertising will untangle the most complex issues for beginners.

Bonus tips! Mikhail couldn't overlook trending verticals like E-commerce and Mobile Utilities, so make sure to read till the end.
---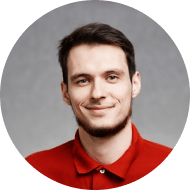 Mikhail Zhukov, Head of CPM Department
---
To Contents ↑
How to choose the right offer to advertise
Since Brazil is the largest economy in Latin America, many brands and agencies want to advertise here. But grabbing a random offer with the highest payout is a big no-no. Thankfully, there are basic rules of how to choose the right CPA offer.
To Contents ↑
iGaming and Finance
iGaming and Finance are powerful verticals, and affiliates usually cash in on offers of that kind a lot. Anyway, let's form a checklist of the most critical offer aspects to check first:
Conversion flow
The conversion flow is what you will be paid for. Most iGaming advertisers pay for deposits. But can you get traffic that will convert into multiple deposits?

My advice here is to balance your skills and the advertiser's requirements. If you're a beginner affiliate, choose offers with lightweight requirements for conversions like CPL/CPI, SOI. These are cost per leads, cost per installs, and single op-ins.

I took the example above from Adsterra CPA Network, where you can find preselected deals from top-rated advertisers.
Baseline
Another vital point to check is that your advertiser's directives are feasible. I've seen many iGaming companies requiring, say, $5 minimum deposit from new users. But when they place an offer somewhere in an affiliate network, they will set a $10 deposit as their requirement for approved conversions. Now imagine you pick such an offer, buy traffic and start sending leads. Users come to the website, register, put $5 deposits, while the advertiser won't pay you your money, since your users don't hit the $10 requirement.
Call center working hours
Our next important aspect to check is whether and includes a phone call as a part of the conversion flow. It's when a manager calls back to confirm the registration or an automated call is made to provide the user with a secret key to verify the subscription.

Activities based on phone calls are tied to the call center's working hours. So, you will need to set up the appropriate timeframes for your ads. This is vital not for Brazil iGaming advertising only, but for any geo.
Requirements and limits
Sometimes, advertisers limit you by the number of conversions you send within a test campaign. After your leads are qualified as "good," you can carry on sending conversions. The point is not to drive too much traffic (and overpay, as a result) at the beginning.

One more limit refers to legal concerns: check if the offer you picked is allowed both in your target country and on your traffic source (e.g. Facebook). We all know that social networks ban ads from lots of verticals. An offer may also have limits to advertising within specific age groups.
To Contents ↑
Utilities, Apps, VPN
Many affiliates call this bunch of offers their favorite, as they mainly account for signups and trials as required conversions. But we can list some specifics here, too. But first off, what exactly are Utilities?
Types of Utility offers:
VPN
Antiviruses
Disk cleaners
Battery boosters
Data recovery and backup utilities
File compressors
File downloaders
and many more
In Brazil, both Android and iOS VPN offers return good profits. My advice here will not be a revelation: ensure you can send enough leads or signups at an affordable cost, because the iOS audience is usually more expensive.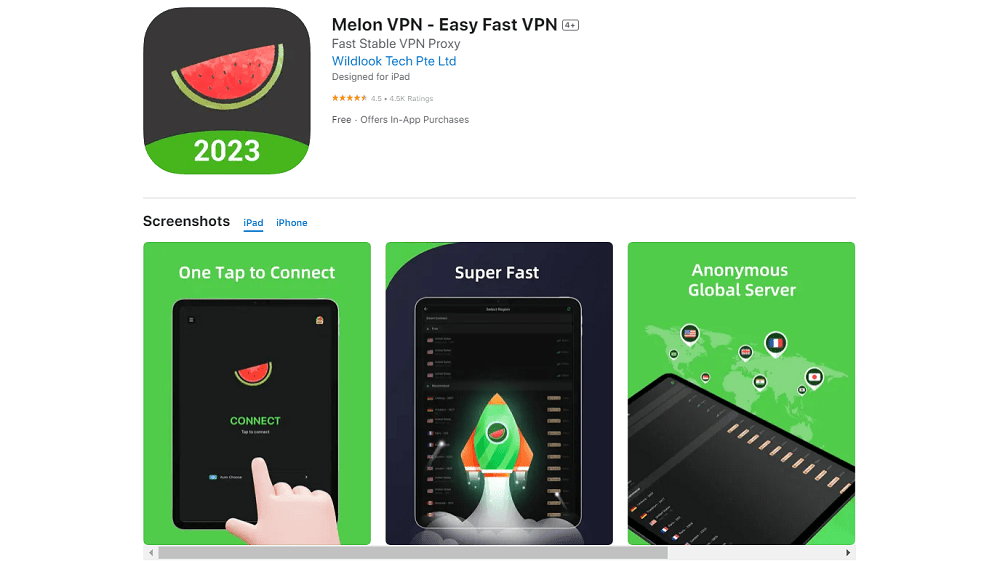 I would place the Apps category separately even though it's advertised as Utilities. Social media apps, platforms for virtual meetings, and chats have become tremendously popular. Since Brazilians are very friendly and sociable, I believe this segment of offers will grow. Local apps are strong rivals to giants like TikTok, by the way.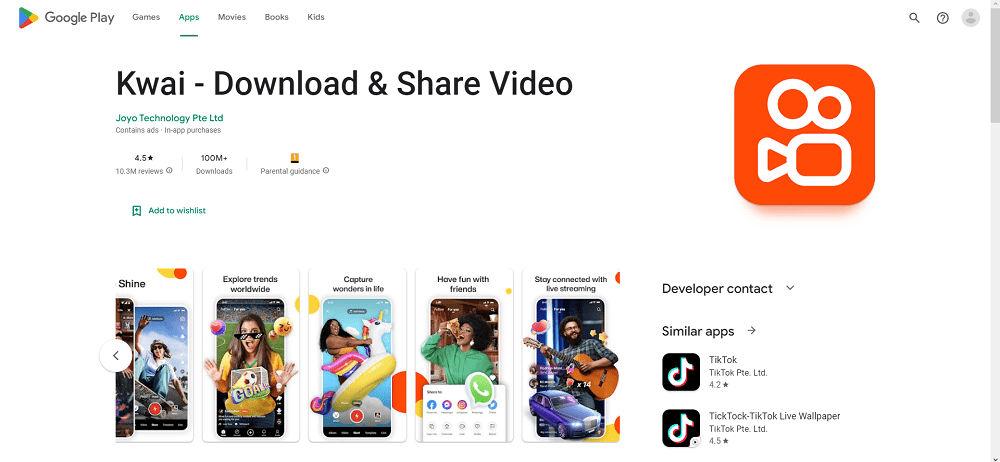 Conversion flow
My advice for novice affiliates will be "the simpler, the better." Plenty of offers guarantee you payouts for effortless user actions: trials, installs, downloads, signups, etc. You won't get a $100 payout for a free trial, but you definitely can make multiple users start a trial of a VPN, for example.
Requirements and limits
The most common limitations I listed earlier. But I'm placing a sort of specific one here: ensure that your offer doesn't target a very narrow niche. For example, you may find a well-paying advertiser who targets iOS users with iPhones of ver 13 within one city in Brazil, paying for every submission of users' credit card data. To match these criteria, you will need a very specific traffic source.
I recommend starting with Utility offers targeting Android users in Brazil and/or Latin America. Even with no-so-impressive payouts, they can perform excellently.
Country
Those offers that target Brazil are one side of the coin. What if you've found a VPN offer with a target audience, say, in the UK? It's critical to assess traffic volumes you can send to this offer and check the average conversion cost within your chosen traffic source.
Landing page
Generally speaking, you should always check the landing page and walk the user's path to conversion. It's a universal rule. But speaking of Utility and App vertical, we usually mean mobile traffic. And this traffic is sensitive to the page download speed and UX.

I highly recommend you visit your offer's landing page and check it carefully. If the offer leads to Play Market or AppStore, make sure its page has the potential to convert users: eye-catching design, benefits and features, positive feedback, etc.
Real-life example of running a VPN offer
In the case study below, our partner affiliate picked a VPN offer with a $0.22 payout for an install. He decided to buy Popunder traffic from Adsterra with a payout of $0.09. With $74.79 spent, his pure profit amounted to $108.03 (ROI 144%).

To Contents ↑
E-commerce
E-commerce offers are, in a way, siblings to iGaming, since they have the most complex conversion flow — you will only be paid if a customer orders or purchases something. So, the issue of balancing your budgets and skills comes first.

I recommend trying E-commerce offers if you have some experience in media buying, like paid search ads or social media ads. Or, you could look for CPA offers with an alternative conversion flow, like app installs (if we speak about an E-shopping app, for example).

If you come to an ad network like Adsterra to get massive traffic for your E-commerce offer, I will advise you to start with CPM pricing, because it's cheaper and safer when you're not familiar with an ad network.

With CPM, you pay for ad impressions only. But you can turn on our smart tool, CPA Goal, and get all your traffic optimized by conversion. It's really beneficial in terms of spending and ROI.
We've just laid out a set of rules for choosing an offer to promote. Now, our job is to crash-test some CPA networks, right? Let's list some basic criteria you need to consider.
To Contents ↑
How to choose a CPA network: Top-7 things to check
Whether your goal is a Brazil iGaming campaign, or an E-commerce offer promo in the US, you need to find a reliable CPA network first. A pinch of sadness here, guys: there are no universal rules to make the best choice. It's all about your preferences, traffic and offer types you work with. There's a silver lining, as well. You can use this general set of criteria to check if a CPA network is worth cooperating with.
1. Professional support
I deliberately put this factor first since it's critical to have the possibility to fix a campaign, preferably in real time. I can hardly list all situations when you will need a support team's assistance as an affiliate. It's great when your CPA network provides 24/7 support, of course.
Adsterra CPA Network is believed to be one of the most professional in terms of customer care. You will have access to 24/7 quality expert advice and high-class tech support. High payouts from direct advertisers come as a bonus 🙂
2. Offer diversity
Though it's a matter of choice, it's better to decide at the start which CPA network you want to partner with: the one that focuses on one niche (e. G,. iGaming in Brazil) or the one that looks like a marketplace. There are no right or wrong moves here, but you will save time by asking yourself this question.
3. Free signup
I believe there mustn't be any barriers to entering a CPA network except for affiliates' reputation and the quality of traffic they send. If you're asked to pay to join an affiliate program, that should be a considerable pause for thought.
4. Postbacks and backlinks
Two must-have and basic options — postbacks and backlinks — are the first to check after registering. Postback allows for tracking conversions and payouts, while backlinks save your money by directing traffic to a "spare" URL if an advertiser stops your campaign.
5. Payment options
You will first need to check payment systems you can use to withdraw money and a minimum payout. A minimum of $1,000 for withdrawal or $5? It makes a difference.

Second, it's great when a CPA network provides you with the RevShare revenue model, or a kind of long-term cooperation, when you will be getting payouts as long as the user you led pays money to the advertiser. Revenue sharing is a popular payout type for iGaming giants.
6. Reviews and reputation
You can protect yourself from wrong moves only by googling reviews, listings, and ratings like Trustpilot. Affiliates are willingly sharing their money-making experience within CPA networks. However, there's a tiny trap: people are people, and sometimes you will meet totally opposite opinions about the same platform.
7. Payment frequency
Take a look at payment conditions. Some CPA networks are proud of having a minimum hold, paying you every 14 days, while others may have a 90-day hold. The choice is yours and depends on how long you are ready to wait till you get your earnings.
EXTRA: Direct offers
And finally, as a non-must but desirable option, I will put "direct offers." When an offer comes from a brand directly, without any resale stages, it's a vast advantage for affiliates.
To Contents ↑
Buying traffic from an ad network: a cheat sheet for affiliates
Let's now jump to another vital topic — getting quality traffic. Perhaps, you know exactly how to get top-converting "Brazil iGaming" traffic from local paid search ads or social networks. If so, you can choose a CPA network with offers targeted to Brazil and grab all conversions. But when you need to join an ad network with global traffic, this set of guidelines will help you out.
Traffic volume
The primary thing to check after you log in to an ad network is if it provides you with the traffic you need. Adsterra facilitates this stage for every affiliate. You can navigate to the Traffic Chart tab and check how much traffic the network possesses right now within your geo, ad format, and targeting.
To Contents ↑
Pricing
To drive any traffic, you will have to decide whether to take a shortcut paying for conversions or spend less and pay for ad impressions. Even though you usually advertise offers that pay for conversions, it doesn't mean your traffic-buying strategy should be the same.

Try the CPM (cost-per-mille) pricing when advertising the so-as-called "hard flow" offers such as Worldwide or Brazil iGaming, Latam Finance, or Brazil E-commerce. This way, you will spend less, be able to test more traffic slices and find those that convert the best. CPA pricing is the best choice with simple-flow conversions (like trials or signups). Such conversions come fast, and you won't overpay for traffic.
To Contents ↑
Targeting
Targeting is matching your offer to appropriate audiences. One of the false friends of affiliates is narrow targeting at the start of the campaign. Such a combo like "geo + desktop + device + os + os version + browser + browser version + limits by frequency" is way too much.
Setting too many targeting parameters will reduce the amount of traffic you can test your offer on.
The smartest approach is to check all potential traffic slices leaving only core targeting settings such as Country, Mobile/Desktop, and Device type.

I can also advise you to create several test campaigns with major settings. For instance, you can create one iGaming Brazil campaign targeting Android, and the second campaign will be iGaming Argentina with the same Android targeting. This will give more transparent stats.

Later on, when tests are over, you can start narrowing down your targets with Adsterra settings like OS version, Browser Language, IP Range, Time Range, and others.
To Contents ↑
Limits
You can try multiple tweaks with limits, but one of them is above all: you can limit your total or daily spending when running tests. It's the easiest way to keep your budget safe.

Some $50-100 daily budget will guarantee you a bold start. To control hourly spending, you can also put a limit of $4.16.
Time range
This setting is mainly used when you optimize a campaign. But I want to highlight it now, since the time range may be critical when you deal with Brazil iGaming and Finance offers. Remember the situation with a call center's working hours? That's when you need to set the time frame for running your ads; this will allow you to avoid blank ad impressions when the call center can't process your leads.
Bidding strategy
Bidding is the key to winning the hottest traffic. But if you approach this with the idea "the higher the bid, the better," you will lose the game. Your bidding strategy should be balanced to get enough traffic per test period and prepare you to compete for the best-converting placements in the future.

We developed this tool to facilitate campaign launches. It estimates how many ad impressions or clicks you can get with this or that bid and offers the minimum payout and the most competitive payout to choose from. When at the start, it's enough to set the minimum bid or the one that Adsterra's Traffic Estimator advises.

To Contents ↑
Tracking
I should have put this first. Tracking means everything for affiliates, regardless of where you pull traffic. You will even need it with CPM strategy, because only by learning which placement sends you leads and conversions, you will be able to optimize spending and cut down on unnecessary traffic sources.

The first two parameters we at Adsterra will ask you to track are ##SUB_ID_SHORT(action)## and ##PLACEMENT_ID##. The first one will inform you when a conversion takes place while the second helps identify which ad placements convert and which don't. Adding tracking tokens is critical for further optimization.
To Contents ↑
Optimization
Optimization is about focusing your campaign on the best-matching traffic sources, outcompeting your nearest rivals, and reducing spending on placements that don't send enough conversions.

By importance, optimization is in a league of its own, and we can't cover all the specifics here. But it's right at this stage that you need to start narrowing down your targets. It's right at this stage that you will need to dive into the stats reports and check your tracker's data.

Remember the tokens you added before? It's time to make use of them. You can form a safelist of placements IDs that send you tons of conversions and increase your bid selectively. Or, you may granularly select placements and set up a Custom Bid (that's the name of our tool, too) for each of them. The opposite situation is when you decline placements that eat your money without sending enough conversions.
To Contents ↑
Creatives for Brazil iGaming, VPN, and E-commerce ads
Even with excellent targeting and bidding, ineffective creatives can kill the whole campaign. What to check here? First off, your prelander. It's mainly used with Popunder ads, but not only. A prelander must match the offer, and it shouldn't be an unnecessary step that makes users churn. Make it a filter for unwanted traffic, or use it as a teaser.

And let me zoom in on creatives a little and list some tips to spice up your ads. I must say I don't speak Portuguese, so the examples I give will be mostly in English.
TIP #1
When you advertise globally, translate your copy to local languages. It's so obvious, but we often witness campaigns, say, in Spanish, targeting Canada or the US. I'll be using examples in English since they're here just to illustrate the idea. There's no need to say that when targeting Brazilians you need to speak Portuguese 🙂
TIP #2
Use every means you have to add value to your offer: discounts, bonuses, freemiums, and promo codes. Of course, this should be the real stuff. If your advertiser doesn't provide any info, you can reach out and ask. Being proactive can pay you off well.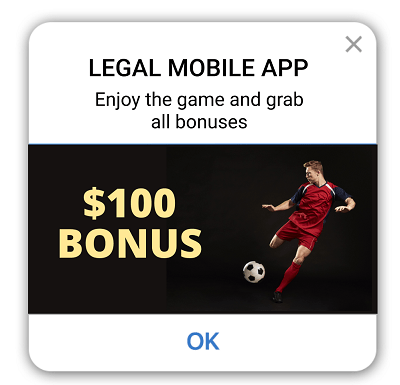 TIP #3
Add action: thrill, excite, and tease users, using their passion for gaming and shopping. Speak about emotions and experience, not just list the benefits.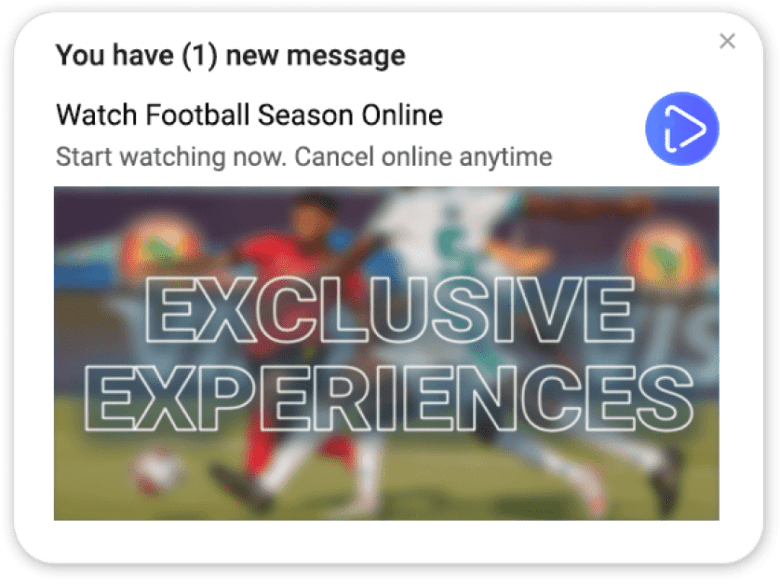 You may add photos of a sports team's fans or add this team's brand colors when promoting an iGaming offer. You can use the FOMO (fear of missing out) effect when urging users to come to a limited private 80% OFF sale.

Add photos of happy people becoming rich when promoting Finance offers or quote those who uplifted their incomes after going through an ABC of finance course. Cliches like "a smiling man holding a wad of cash" still work.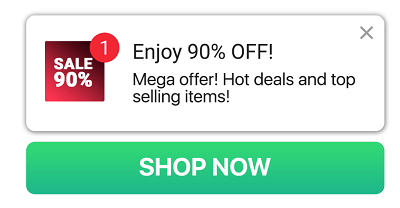 TIP #4
Make sure your creatives match the offer's main message and its landing page. When an eco-friendly style creative with hand-drawn kitten leads you to a steakhouse website designed like a biker's club, it will return you nothing but money wasted.
TIP #5
Keep your design minimalistic and neat when it comes to advertising VPNs and Utilities, especially iOS-based. The main point is to make the creative look native and trustworthy.

Adsterra provides you with 20+ template creatives that can fit any campaign message and target. They are supplied by our Social Bar format. We highly recommend testing several alternative templates (you can upload up to 15 per one test).
To Contents ↑
How to run an effective Brazil iGaming campaign?
Instead of a classic conclusion, I'd like to spotlight the best habit affiliate marketers should learn. Regardless of your former expertise and proficiency level, keep in touch with your manager, whether you're on a CPA platform or on an advertising network.

With a decade-long expertise of connecting advertisers and affiliates, Adsterra managers can help you out at any stage of your campaign setup, test, scaling, and optimization. They literally see the market from inside, and that can become your competitive advantage. Stay profitable!