A deep dive into the future of iGaming startups and ad networks' novelties is what you surely can expect from SiGMA Americas 2023. The so-awaited event comes as great news for affiliate marketers and entrepreneurs striving to tap into the emerging Latin American iGaming market.

Adsterra is your best partner for this upcoming event, and we would be happy to meet you at our booth, BR027. Let us help you supercharge your offers in Brazil and Latin America. We understand the market and can provide expert guidance to ensure your success. See you soon!
---
Dates: June 15–17, 2023
Venue: Transamerica Expo Center
Location: São Paulo, Brazil
Booth: BR027
---
SiGMA Americas 2023: a brief intro
The upcoming SiGMA Americas 2023 event is aimed at affiliates, charitable gaming, sports, investors, online gaming, visual sports, eSports, publishers, and sports franchises. Nearly half of SiGMA's attendees are decision-makers, which makes it an excellent opportunity for new businesses to display their products to potential investors.
Brazil is in the spotlight and at the forefront
The iGaming market in Latin America is expected to grow, particularly in Brazil, the region's largest and most populous country. As of early 2023, Brazil had 181.8 million internet users, equivalent to about 80%–84.3% internet penetration rate if comparing Statista's and Datareportal's reports.

According to forecasts, the revenue from iGaming in 11 Latin American markets will be approximately US$4.4bn by 2026. The sports entertainment market in Brazil alone is expected to contribute around US$1.6bn to this total by 2025.

Brazil and other Latin American nations are leading the way in economic growth, providing stability and innovation to the affiliate marketing industry. By attending SiGMA Americas, you can seize multiple opportunities to expand your business and find new sources of income.
Adsterra crew at SiGMA Americas
Adsterra's superteam of six experts has been staying in São Paulo since the previous conference, Afiliados Brasil. All their knowledge and experience are at your service! Get firsthand tips for Brazilian traffic monetization, find the best way of advertising your offer in Latin America and worldwide, or refer to in-depth expertise in optimizing marketing costs!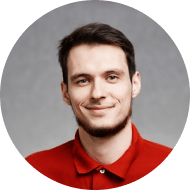 SPEAKER: Mikhail Zhukov, Head of CPM Department (Advertisers)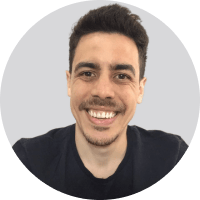 REPRESENTATIVE IN BRAZIL: Tarcio Santos, Marketing Manager

Catherine Tarasova, Head of PR

Tatiana Ivashenko, Key Account Manager at BDM Department (Advertisers)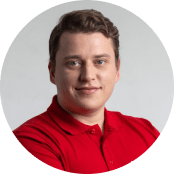 Dmitrii Pavlov, Key Account Manager at CPA Department (Advertisers)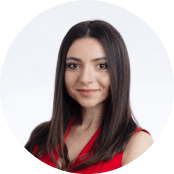 Sofia Popovidou, Event Manager
Adsterra recommends attending
SiGMA Americas 2023 is a treasure trove of brilliant speakers and life-changing topics. So basically, we recommend you join as many lectures and panels as possible. And here is what our experts are expecting the most.
Panel discussion | Stage 02
Campaign optimization methods for iGaming on ad networks
June 16th, 11:00 AM
Adsterra's Head of CPM, Mikhail Zhukov, who you know for his insightful guides to advertising in Latin America and iGaming Campaigns' Hacks, will participate as a guest expert.

Mikhail will focus on typical misconceptions about ad networks and list vital approaches to digging the best traffic. He will advocate for optimization strategies, which can drastically uplift your campaign's performance.
Moderator: Pedrão Bet, Founder, BetExpo
Participants:
Bruno Pereira, Digital Marketing Consultant, Bruno Ads Company
Mateus Lemos, CEO, BB Marketing
June 15th (Main Stage)
10:40–11:10
GLOBAL EXPECTATIONS FOR THE INDUSTRY IN BRAZIL

11:10–12:10
PANEL: THE FUTURE OF THE SECTOR IN BRAZIL
June 16th (Main Stage)
09:40–10:25
PANEL: Pillars of the responsible iGaming in Brazil
11:25–12:25
PANEL: Player behavior and Data Analysis to generate More Results for Operators
13:45–14:50
PANEL: Fantasy Gaming and eSports: New Business Opportunities
There will be a whole load more amazing topics, so make sure to check with the conference's agenda.
SiGMA's specialties: Pitch sessions, awards
Exciting news for up-and-coming entrepreneurs! SiGMA Pitch Americas 2023 is happening in São Paulo, too. This event is an excellent opportunity for startups in various niches to showcase their products and initiatives and break into the growing Latin American gaming markets. Over 100 startups will be selected to participate. The event is scheduled for June 2023.

At SiGMA, every startup will have a booth and the chance to meet with top investors and mentors. However, only the top six startups chosen by the judges will get to pitch during the final leg of the Summit. The competition is tough, but the rewards make it worth it!

In addition, the gaming industry's top performers will be recognized and celebrated at an extravagant awards ceremony for their achievements.
To wrap up
SiGMA Americas 2023 opens a promising prospect for entrepreneurs looking to expand into the fast-growing Latin American iGaming markets.

With various networking options, attendees can meet industry leaders and stakeholders, learn about new trends and technologies, and showcase their innovative products and services. The event will provide an unrivaled set of insights into promoting iGaming offers and pulling premium-quality traffic from ad networks.