Recently we have launched our first Self-Service Platform, but it didn't take long to upgrade it with new amazing features.  Let's take a look at them!
      1.The first update concerns Carrier targeting: Now there is no need to keep long IP lists; to set carrier targeting you just need to follow these easy steps:
1) Choose "Connection type" in traffic field in General Settings:  3G, Wi-Fi or both.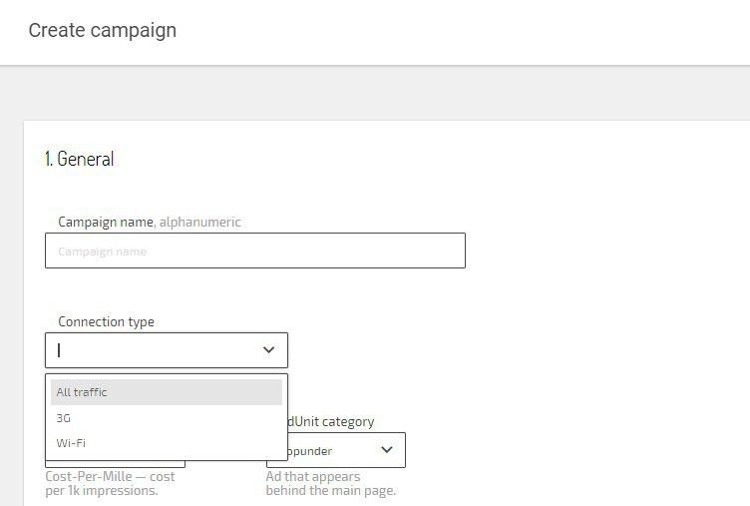 2) Precise it even better: in Targeting Settings you will find new targeting option – Carrier.
Choose a country:
After choosing a country there is a list of all carrier operators available in chosen region. You can both include and exclude particular carriers.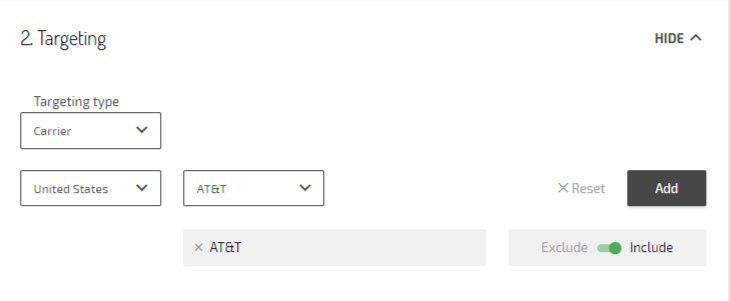 2. This month we have also added the "Whitelist targeting", that advertisers can add while creating and managing campaigns at "Advanced settings".
Advertisers can add the list of placements they'd like to get traffic from just by selecting "Whitelist".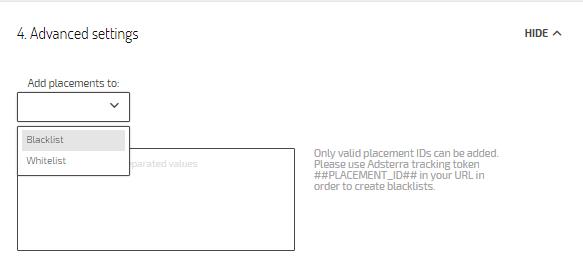 Please note: You cannot run one campaign with whitelist and blacklist simultaneously. To switch from blacklist to whitelist or vice versa you need to delete all the placements from input field, after that, select whitelist or blacklist and add necessary placements.
          3. Moreover, our API has got a transformation too. The update allows advertisers to collect API data including balance and landing status. The automatization process has now become easier!
To set up your first campaign properly, you can find downloadable step-by-step PDF Guide at your account page.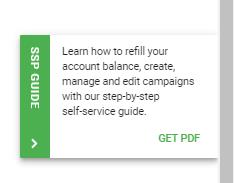 Take a look at the table of content, as you can see, we covered up all the topics you need to succeed in your advertising campaign set up and editing.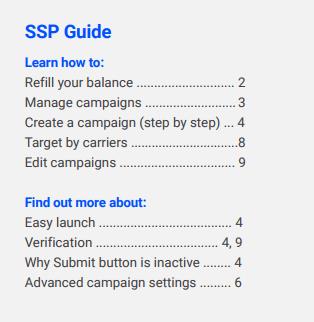 We try to make our Self-Service Platform as effective and versatile as possible and we are looking forward to hear suggestions from our clients and to implement them as soon as possible. Join Adsterra and never stop your progress!
Try new SSP features