Some website owners face difficulties in converting high traffic into their websites to potential leads. But using a content locker plugin can give you more social media followers, boost your mailing list and turn visitors into potential customers.
In today's era, integrating social media platforms in your website has a vital role in your success by expanding your product outreach and driving engagement.
In this article, we'll explain what a content locker is and how it can help your website meet its conversion goals, as well as the various content locker plugins available.
What is a WordPress content locker?
A content locker is an online tool that blocks visitors from accessing selected content, including blog posts, webinars, downloadable tools, articles, and more, until the visitor performs a specific action.
Setting up a content locker is easy: adding a shortcode to the content you wish to lock and adding the social media URLs while the plugin handles the rest of the task.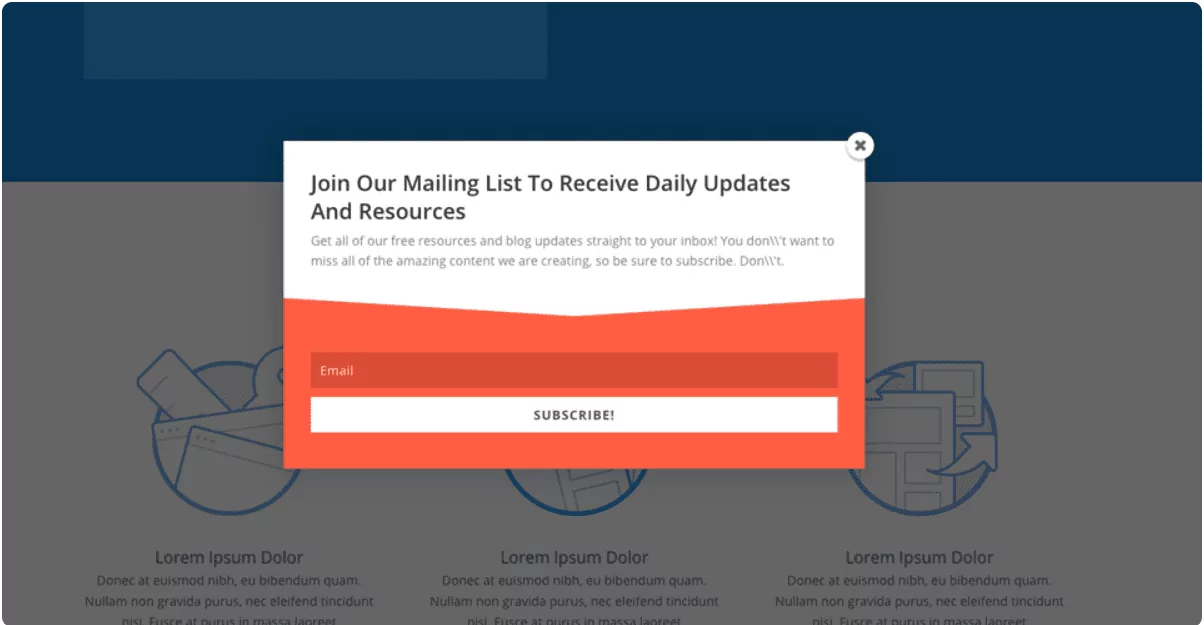 To Contents ↑
Why use content lockers?
Content lockers act like a lead magnet to encourage your visitors to convert. You can use them to do the following:
You can ask your audience to enter their email address and join your list or newsletter in exchange for displaying your high-value locked content.
Increase your social media followers
Another option is to ask your viewers to follow you on social media or share your post. They'll gain access to your premium locked content once they have completed this task. Content sharing will help you gain more social media followers and raise brand awareness.
It is necessary to indicate that this is different from incentive traffic. It is bad practice when a publisher encourages people to click on ads on their website in exchange for some goodies. This tactic causes ad networks to suffer from untargeted clicks and disrupts your analytics. The penalty for incent traffic is often an unconditional permanent ban.
Monetize your locked content
You could also charge your audience to view your locked content, and this can be a one-time payment or a monthly subscription. At Adsterra, you can enable Block Content for visitors who use ad-blockers. Given that most people use some sort of ad-blocker nowadays, this helps you better monetize your content.
To Contents ↑
Top WordPress content locker plugins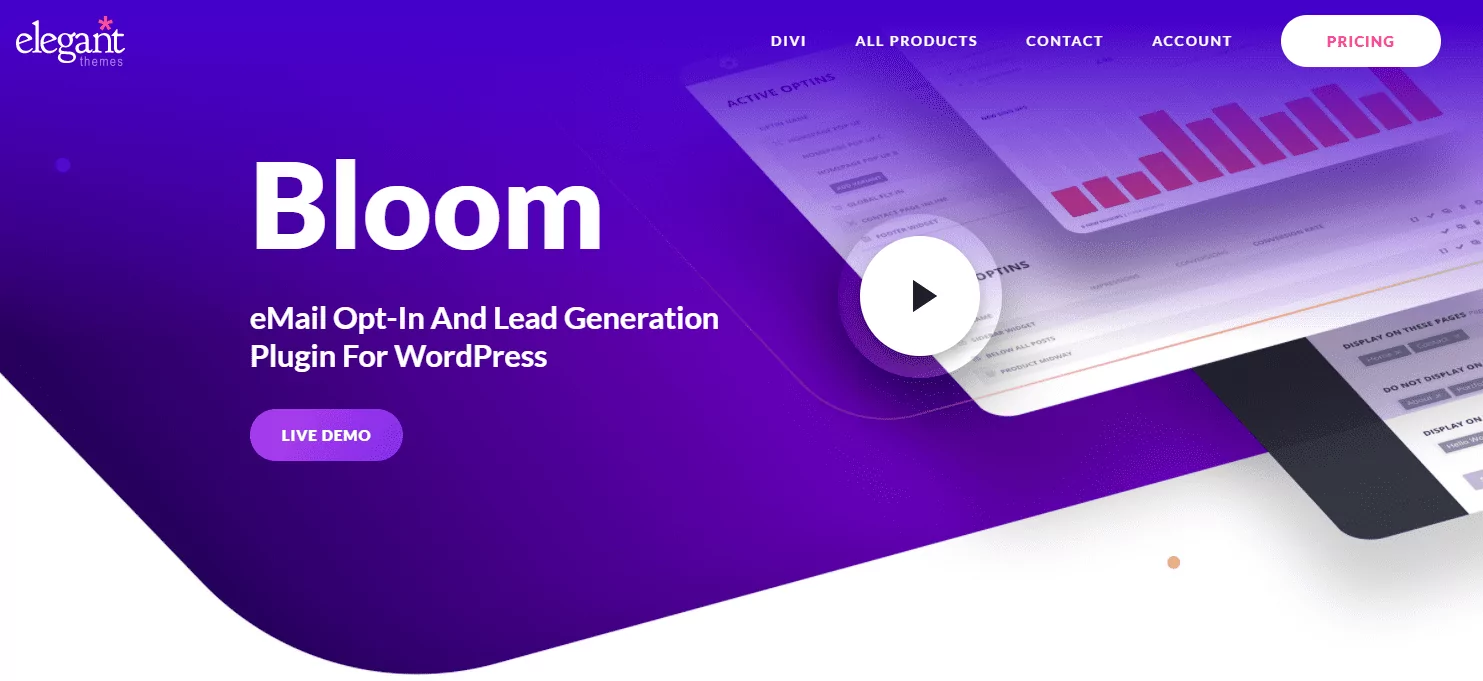 A WordPress plugin that helps users create feature-rich opt-in and colorful forms to improve conversion rates and grow website owners' email lists. Blooms use a locked content widget to hide premium contents and allows only those that submit their email addresses to view the contents.
Pros:
Different Email form types
Multiple customizable templates
Easy A/B split testing
Email marketing service integration
Pricing:
You can access the Bloom plugin by subscribing to the Elegant membership club.
Annual subscription – $89
Lifetime Access – $249
To Contents ↑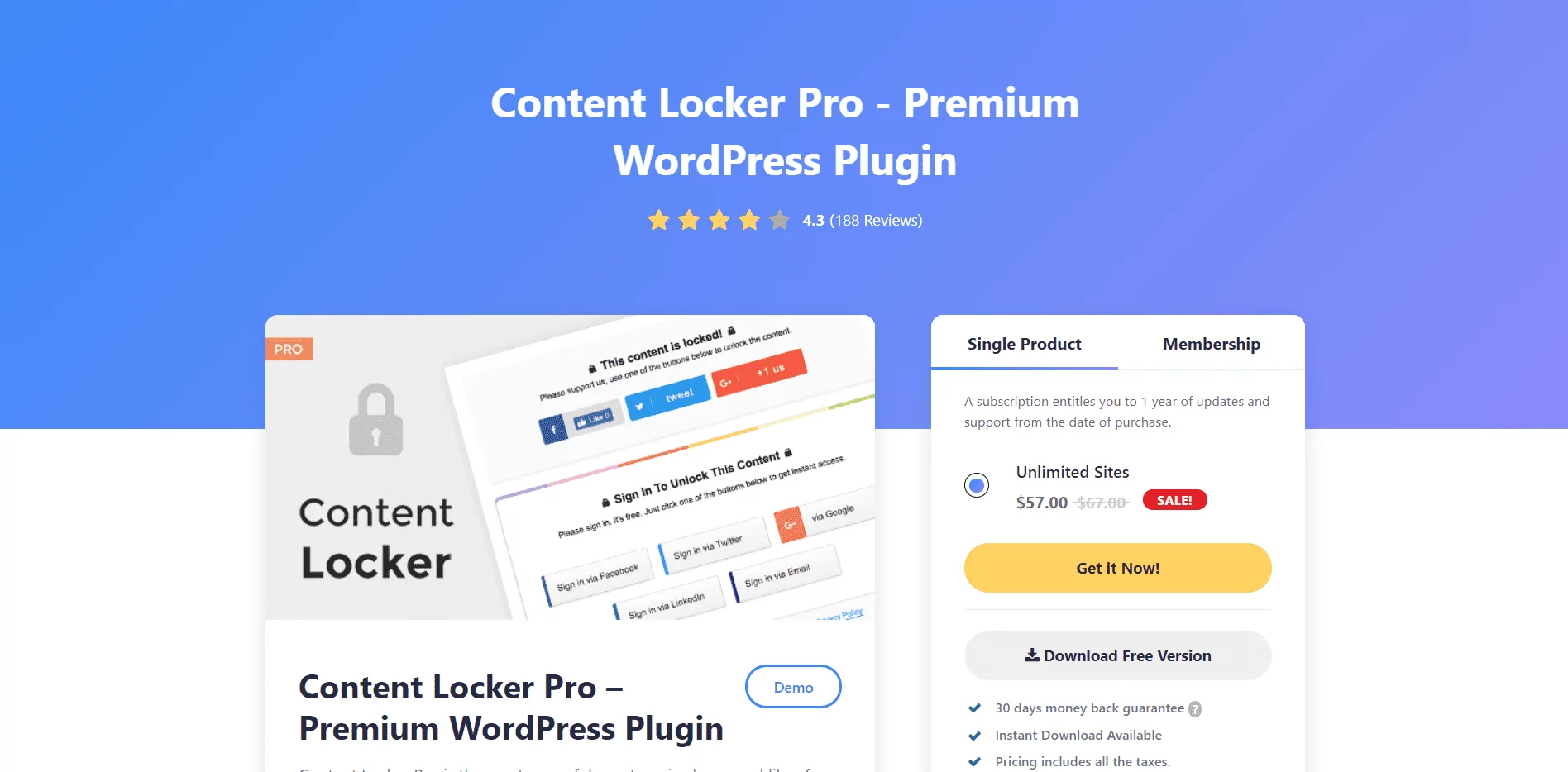 Content Locker Pro offers many valuable functionalities that help boost social share counts, likes on your website, and expand your mailing list.
This plugin also allows adding a social locker to your content, making the audience follow you on your social media before accessing the web content.
Pros:
Offer 16 different locker designs
Customizable panel
Performance tracker
Offer Email marketing services
Cons:
Limited list-building form types; popups or floating barsLicense
Pricing:
It offers both free and paid versions, starting with $99.00/year for membership signup.
To Contents ↑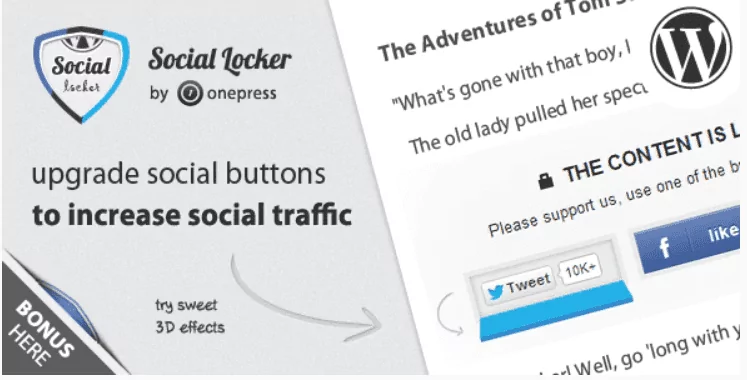 OnePress is a free WordPress plugin that hides your content behind social share buttons and unlocks content after the reader shares on social media. You can direct users to share web content through social media or sign in with any social media handles.
It also provides advanced analytics of the audience around your content.
Pros:
SEO friendly
Compatible with social media handles
Cons:
Pricing:
It offers both free and paid versions. The premium version provides a wide range of themes and access to more social media handles.
To Contents ↑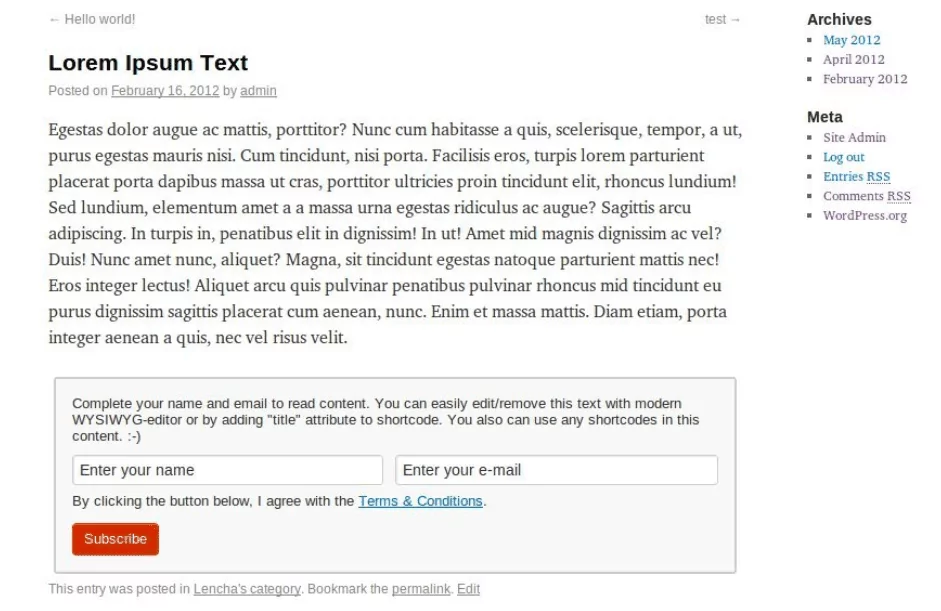 The Opt-In Content Locker WordPress plugin helps secure your valuable content by requiring readers to subscribe to unlock it. Over 60 setting options are available in this WordPress content locker, allowing you to customize the look and feel of the content locker.
This plugin comes with various customization options and a WYSIWYG editor, allowing you to create a beautiful subscribe box.
Pros:
Supports AWeber and GetResponse
Supports WYSIWYG editor
Modern and secure opt-in form
Pricing:
Regular license – $17
Extended license – $85
To Contents ↑
5. Opt-In Panda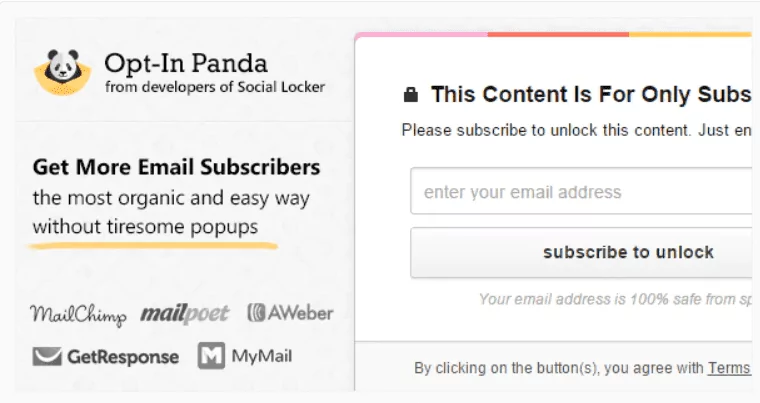 Using the Opt-In Panda WordPress plugin lets you lock by hiding or blurring a section of your website's content away and request the audience to subscribe to access the hidden content. This plugin helps to grow your email list and boost active members on your website.
You can also create custom fields for your readers to fill out that are relevant to your business.
Pros:
Built-in Advanced Analytics
Supports Zapier Integration
Mobile optimization plugin
Developer Friendly
Pricing:
Regular license – $26
Extended license – $130
To Contents ↑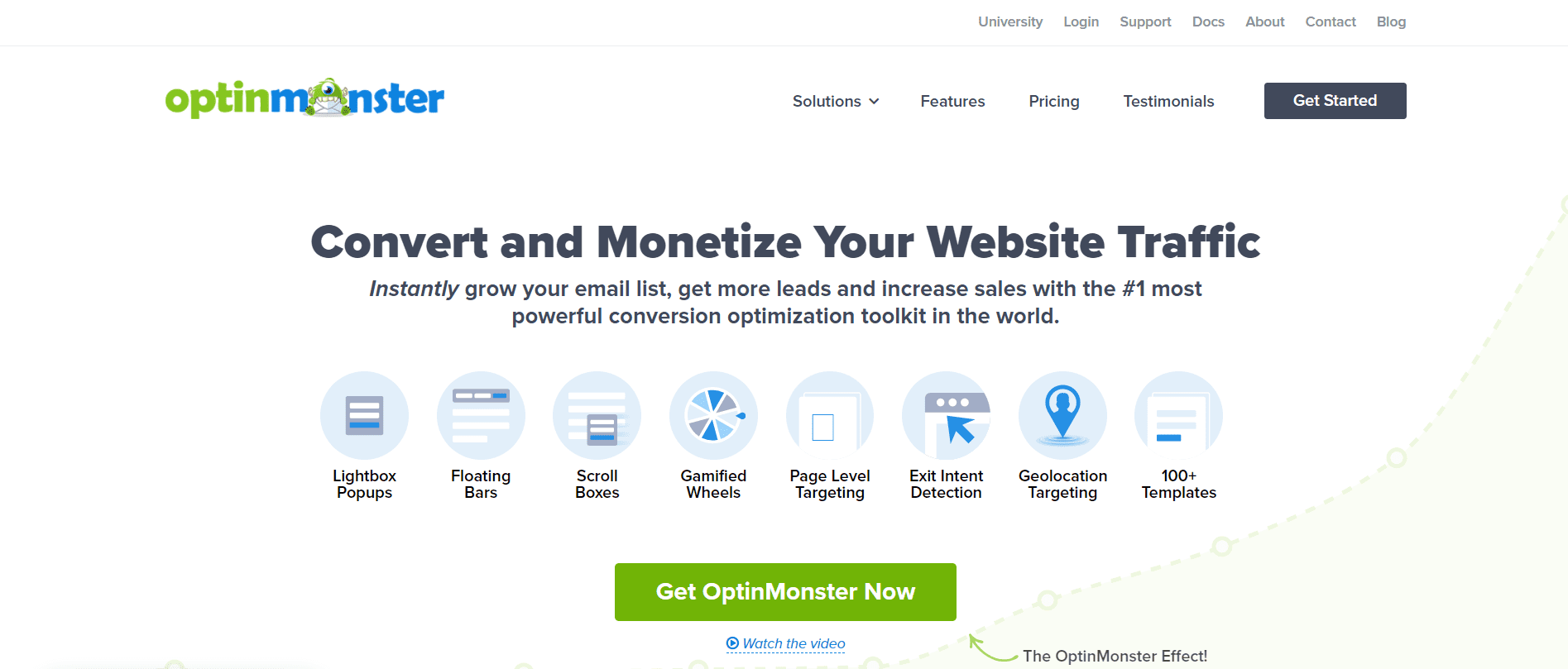 You can block specific posts with the OptinMonster content locker in exchange for an email address. Users who have already subscribed to your email list will be able to access the content as usual.
With OptinMonster's drag-and-drop editor, you can easily create any stunning lead generation campaign, including popups, sidebar forms, content locker campaigns, and more.
Pros:
Targeting features available
Lead verification
Email marketing integration services
Pricing:
It offers four different premium plans
Basic – $9/month
Plus – $19/month
Pro – $29/month
Growth – $49/month
To Contents ↑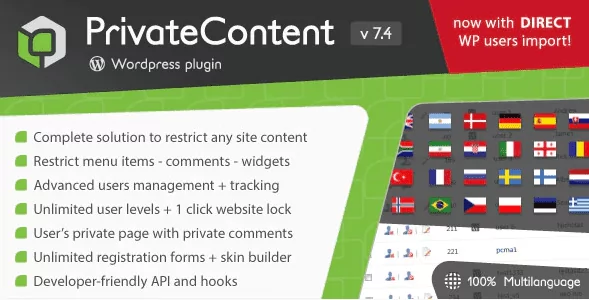 PrivateContent is a multi-level WordPress plugin that allows you to create private content for your website. It restricts the contents of your WordPress website from being accessible to all viewers.
Instead of locking content to receive emails, it allows you to lock content in WordPress based on user roles. In other words, you can restrict access based on a user's role, such as administrator, editor, subscriber, or other.
Pros:
WP builder integration
Plugin Extension
Multi-Language Functionality
Google analytics integration
Pricing:
Regular license – $25
Extended license – $94
To Contents ↑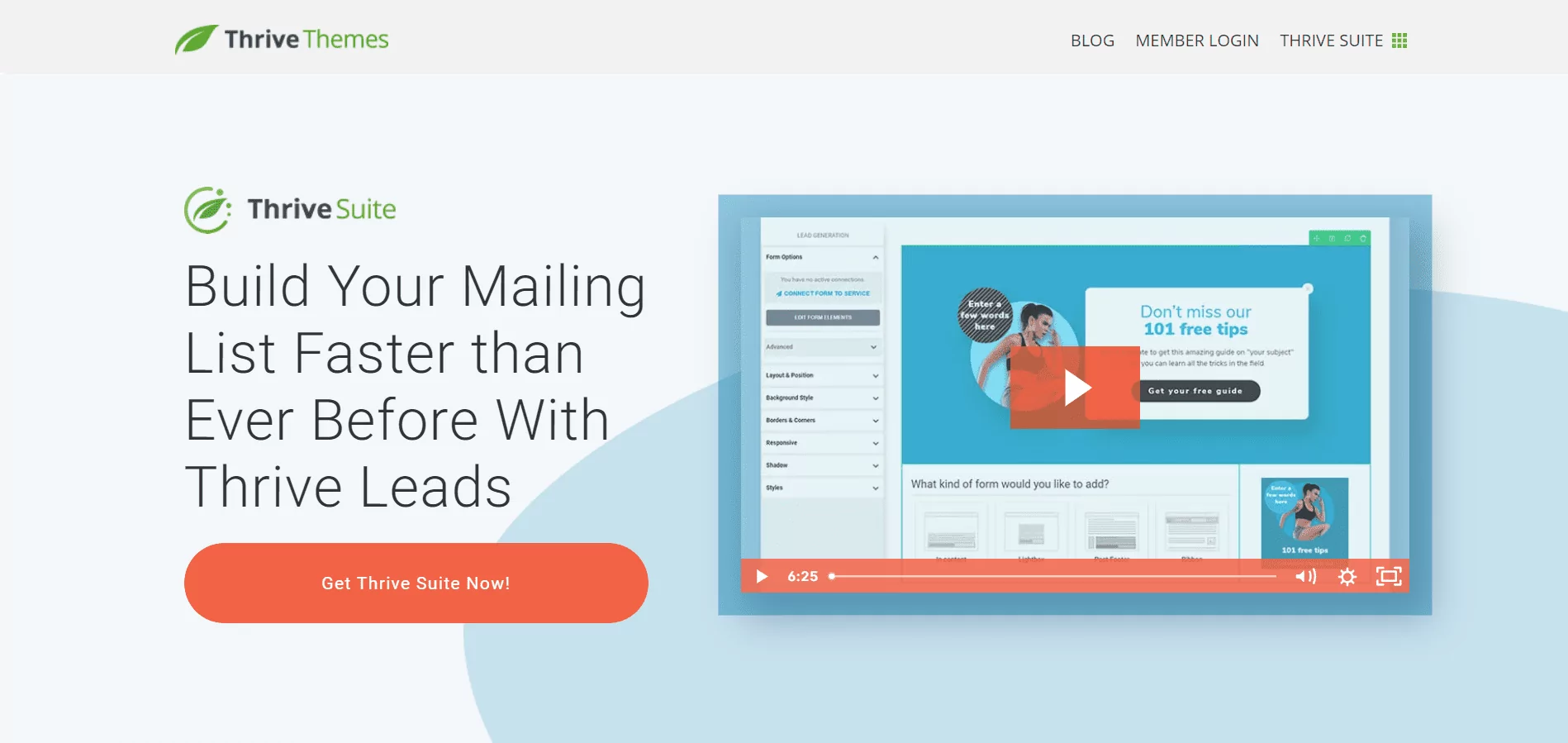 Thrive leads is another WordPress plugin that creates a content locker for your website's content. It allows you to customize the content locker template of your choice and optimizes the opt-in forms to maximize your conversions.
You can use Thrive Leads to create a content locker popup form that allows your audience to view content in exchange for their email address. The more exciting the confidential information, the more curious your audience will be. As a result, you'll be able to grow your email list successfully.
Pros:
Customizable Forms
Conversion Focused Design
Advanced A/B Testing
To Contents ↑

AdWork Media Content Locker is a plugin that provides content locking and monetization solutions for online publishers looking to maximize the earnings from their traffic.
As the website owner, you can keep premium content hidden from the audience and demand payment and participation in brief surveys before viewing the content. It also increases your website's mailing list.
Pros:
Real-Time Tracking Integration
Split Testing Tools
100% Mobile Friendly
To Contents ↑
10. Donation content locker
Donation Content Locker is a premium WordPress plugin that hides or locks valuable content on your website until a user donates.
This plugin works by wrapping the selected content in shortcodes and hiding it with the content locker. The reader can donate any amount they want, but the administrator can set a minimum donation amount.
Pros:
Multiple payment gateway integrations
WYSIWYG editor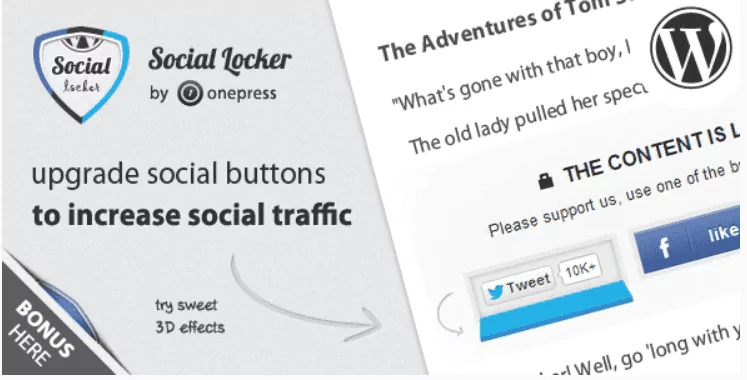 Social Locker is a WordPress plugin that secures valuable content on your site and hides it behind a set of social buttons until a visitor likes, shares, +1s, or tweets it.
It helps in boosting your website's social performance, attracting more likes/shares, building quality followers, and generating more traffic from social networks.
Pros:
SEO friendly
Zapier Integration
Smart Targeting
Pricing:
Regular license – $27
Extended license – $130
To Contents ↑
Social Share & Locker Pro is a social locker WordPress plugin with lots of social sharing functionalities that helps to maximize your social shares and generate more social traffic.
For beginners, social locker plugin is compatible with over 44 social networks including popular social networking sites like Facebook, Twitter and LinkedIn.
Pros:
Responsive Social Themes
Social Share ShortCode generator
CSS3 Hover Effects
Visual Composer integration
Pricing:
Regular license – $20
Extended license – $95
To Contents ↑

Subscribe to Unlock Opt-In Content Locker Lite is a free WordPress plugin that allows you to capture subscribers from your WordPress site by simply locking specific content until users subscribe.
You can use either link verification or unlock code verification to verify subscribers.
Pros:
Two Locker Modes (Hard and Soft Lock) are available
Custom Form Styler Available
Unlimited locker forms
Mailchimp and Constant Contact Integration are available
Pricing:
They offer both free (demo) and premium versions.
To Contents ↑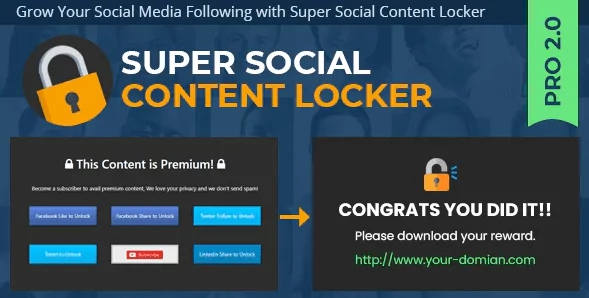 Social Media Content Locker helps you improve your online presence by liking, sharing, and subscribing to your social media channels.
This plugin also helps build your subscriber list while promoting your products and increasing registered members and video views by requesting them to watch a video before displaying their content.
Pros:
Unlimited Lockers
Mailchimp Integration
Easy Customization
Pricing:
Regular license – $24
Extended license – $150
To Contents ↑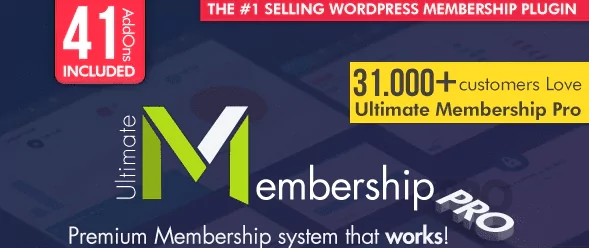 Ultimate membership Pro enables you to create and manage multi-level exclusive access for your members based on either simple free memberships or paid recurring subscriptions.
You can also add a payment option to your website to attract more paying members and manage registered members through the membership management control panel.
Pros:
Multi subscription system management
Built-in integrations
Content access management
Pricing:
Regular license – $49
Extended license – $399
To Contents ↑
Conclusion
These plugins can play a critical role in increasing social shares, traffic, and domain authority. However, you need to understand that this requires great content. Suppose your blog offers quality and unique content. In that case, visitors are more likely to subscribe to your newsletter, sign up, or subscribe to special offers that open up access to premium content and are more likely to share it online.