WordPress plugins can add a lot of features to your blog or website. Think of any feature you want, and there's likely a plugin for it. We compiled a list of the best WordPress plugins you can choose for your website.
Plugins provide good functionality, but installing too many can slow your website. Also, be conscious of any plugins you install because an insecure one leaves your site vulnerable to hackers and malicious actors.
Most important WordPress plugins
We conducted extensive research and tests to identify the 39 best plugins you can install on your WordPress site. These plugins offer many features ranging from search engine optimisation (SEO) to memberships to cybersecurity. You can check the FAQ section at the end of this article to know how plugins work and why you need them for your website.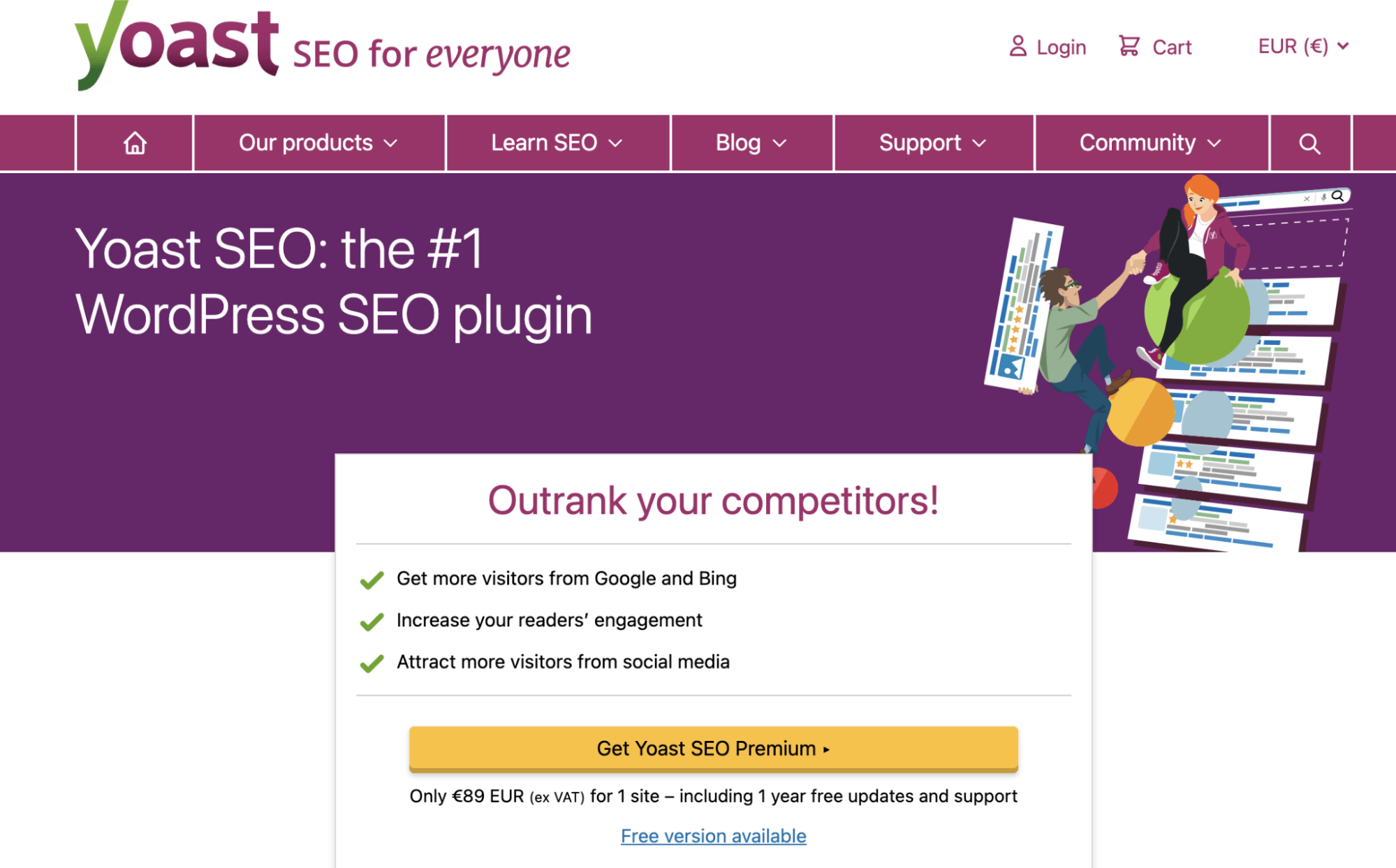 Yoast is a multi-purpose plugin that can help you boost your website's search engine rankings and increase traffic to your blog attracting visitors from search engines and social media.
It helps you create content that ranks high by using appropriate keywords among other SEO tips. Additionally, Yoast's on-page SEO analysis provides an actionable checklist for optimizing each post and page on your site.

Pricing:

Freemium.

Alternative: All in One SEO
Yoast Plugin is essential for driving organic traffic you want to profit from. When you put high-paying ads on your website, you'll need solid number of page visits.
To Contents ↑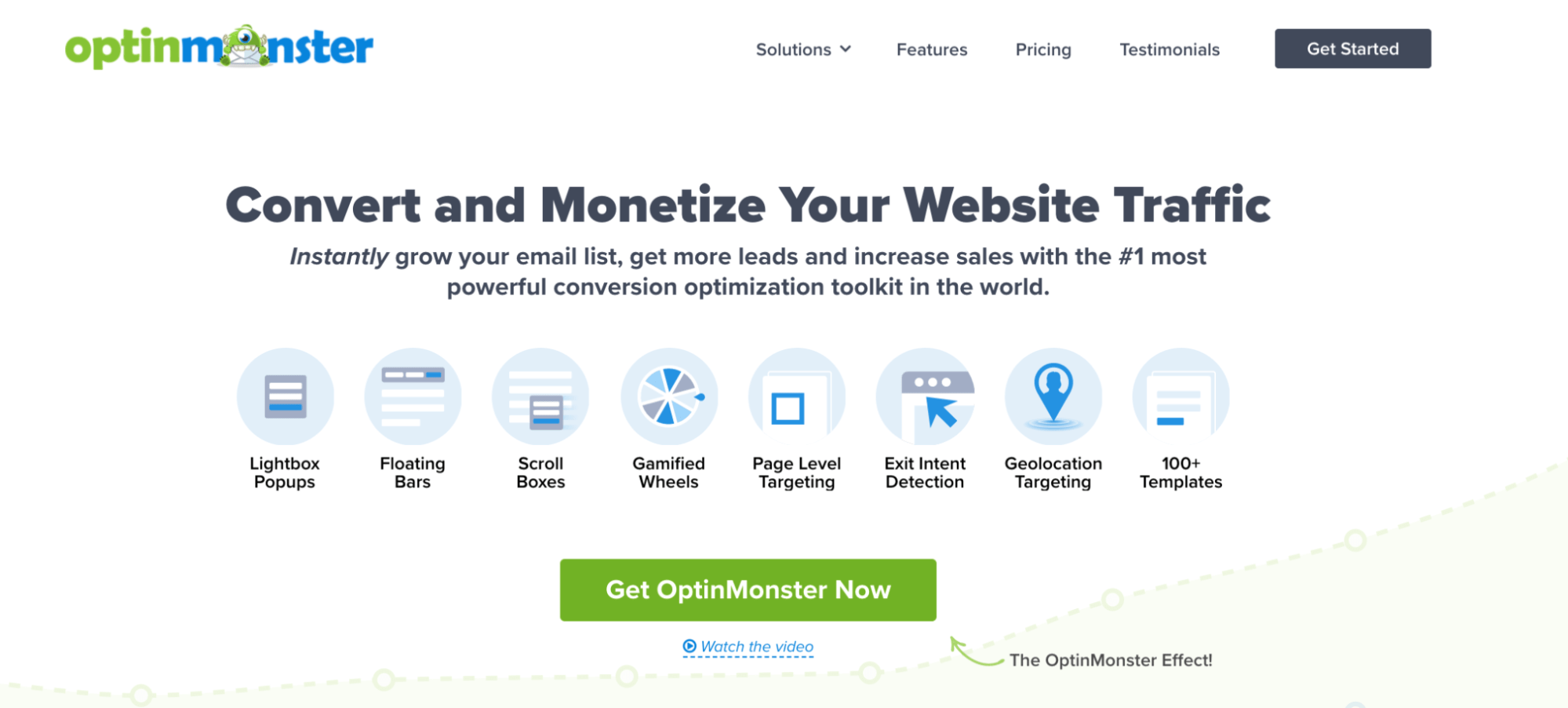 OptinMonster helps you to create attractive opt-in forms that will convert your blog's lapsed visitors into email subscribers.
On average, 70% of people who visit your website will forget about it and never return. That means you've wasted all of the time, money, and effort you put into getting that traffic.
That's why getting those visitors to sign up for your email list is so crucial. With its beautiful popups, floating bars, and other campaigns, OptinMonster makes this task simple.
Pricing:
The Basic plan starts at $9 per month.
Features & Pros:
Drag-and-drop opt-in builder.
Smooth integrations with popular services.
Detailed insights to help you improve your campaigns.

Alternative:
Thrive Themes – Conversion Focused WordPress Themes
To Contents ↑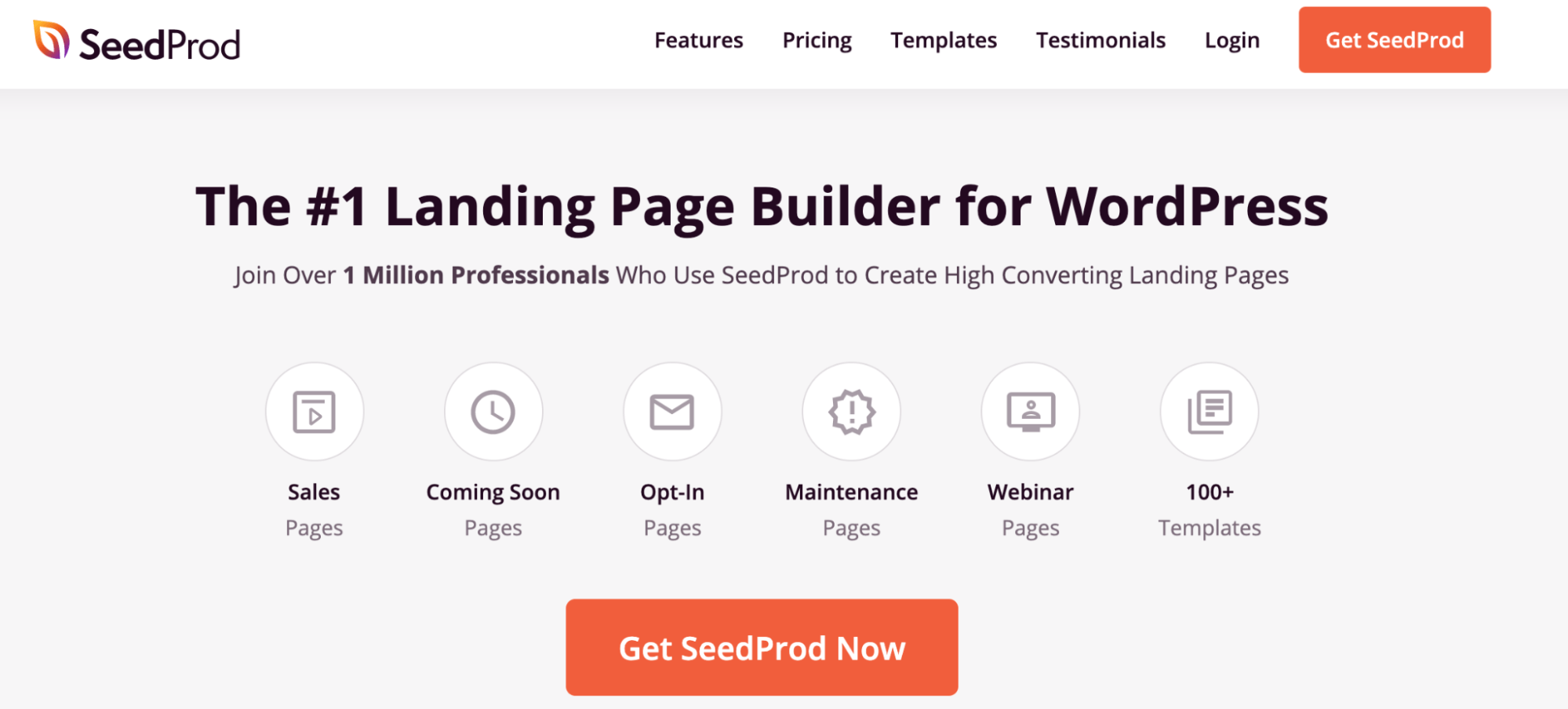 SeedProd allows bloggers to create attractive landing pages like sales pages, webinar landing pages, squeeze pages, coming soon pages, and more. So, whether you want to increase email subscribers or sales, you can use SeedProd to create high-converting landing pages.
Pricing:
SeedProd is free, but you can upgrade to the Pro Version for $39.50 per year.
Features:
Drag-and-drop builder with real-time preview.
Pre-designed landing page templates.
Countdown timers, social sharing buttons, and other landing page blocks.
Built-in email autoresponder.
Mobile-friendly and optimized for search engines.

Alternative: WeTransfer
To Contents ↑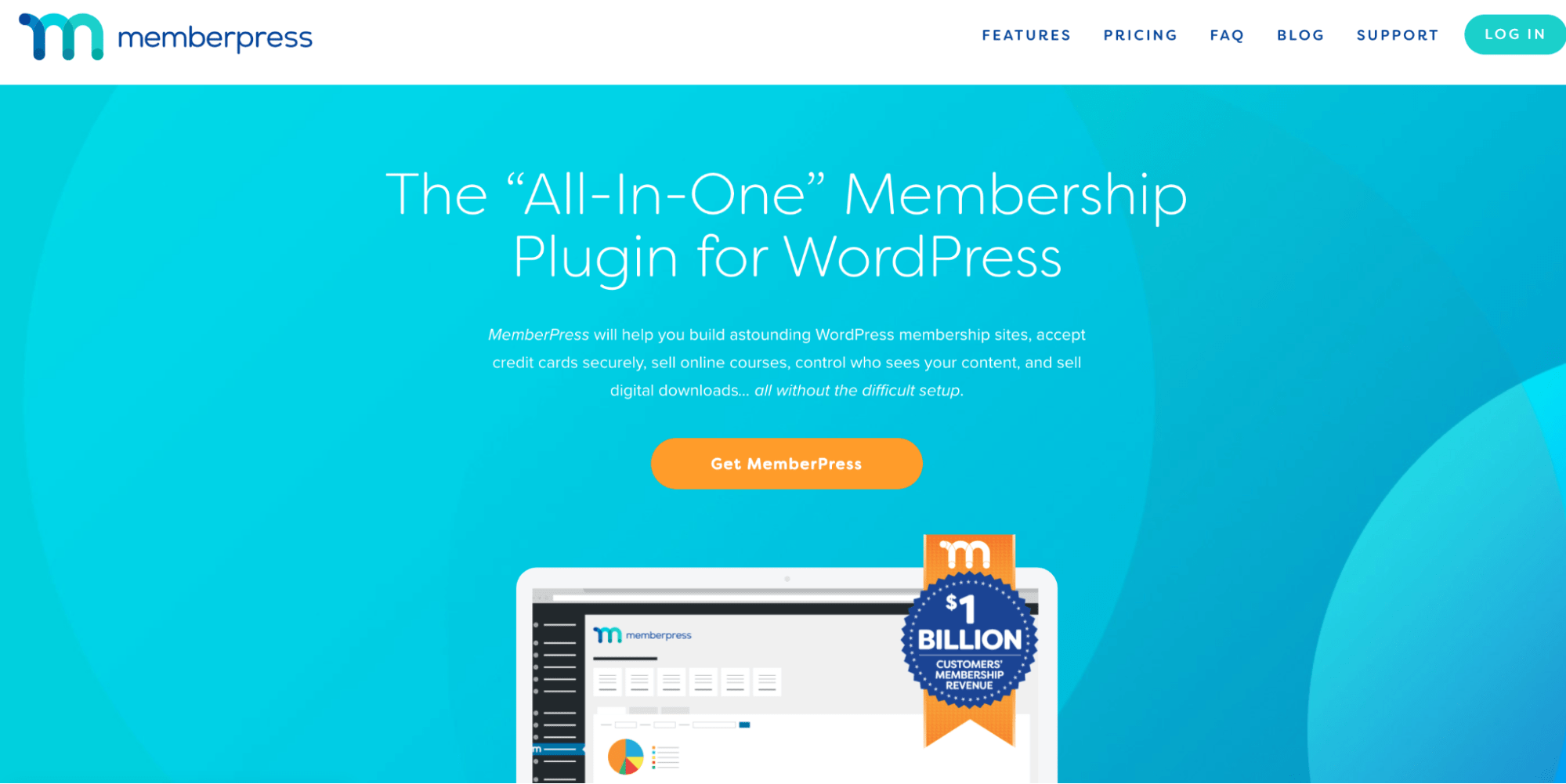 MemberPress helps you limit access to specific pages, posts, and custom post types for visitors. It is the simplest way to turn your blog into a membership site, complete with all of the features you'll need to expand your membership and make more money online.

Pricing:
The Basic plan starts at $179 per year.
Features:
User access rules with a lot of power.
A visual course creator.
Supports payment gateways such as PayPal and Stripe.
Compatible with popular WordPress plugins.
Supports MailChimp, Drip, ConvertKit, and other email marketing platforms.

Alternative: Wild Apricot
To Contents ↑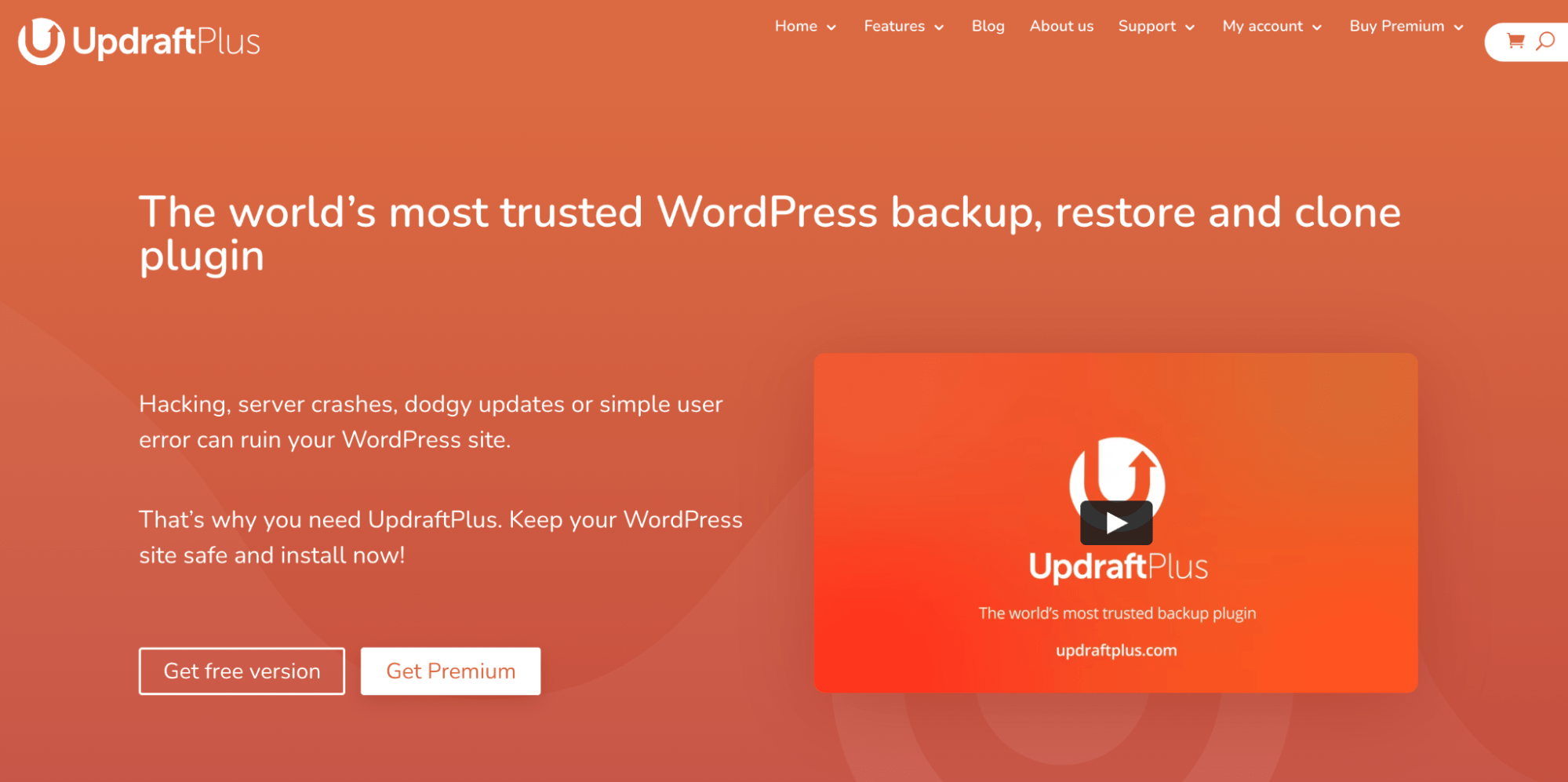 UpdraftPlus is a popular backup plugin for WordPress. Making a complete backup before making any significant changes to your blog, such as changing a theme, updating a plugin, or updating WordPress protects you if something goes wrong. You can quickly restore the backup with UpdraftPlus.

Pricing:
The Premium plan starts at $42 per year.
Features:
Scheduled backups, both manual and automated.
Supports cloud backup to Google Drive, Amazon S3, DropBox, and other cloud storage services.
Encrypted database backups.
Compatible with a multi-site WordPress network.
Complete backup logs.

Alternative: MSP Backup and Management. Simple. Profitable.
To Contents ↑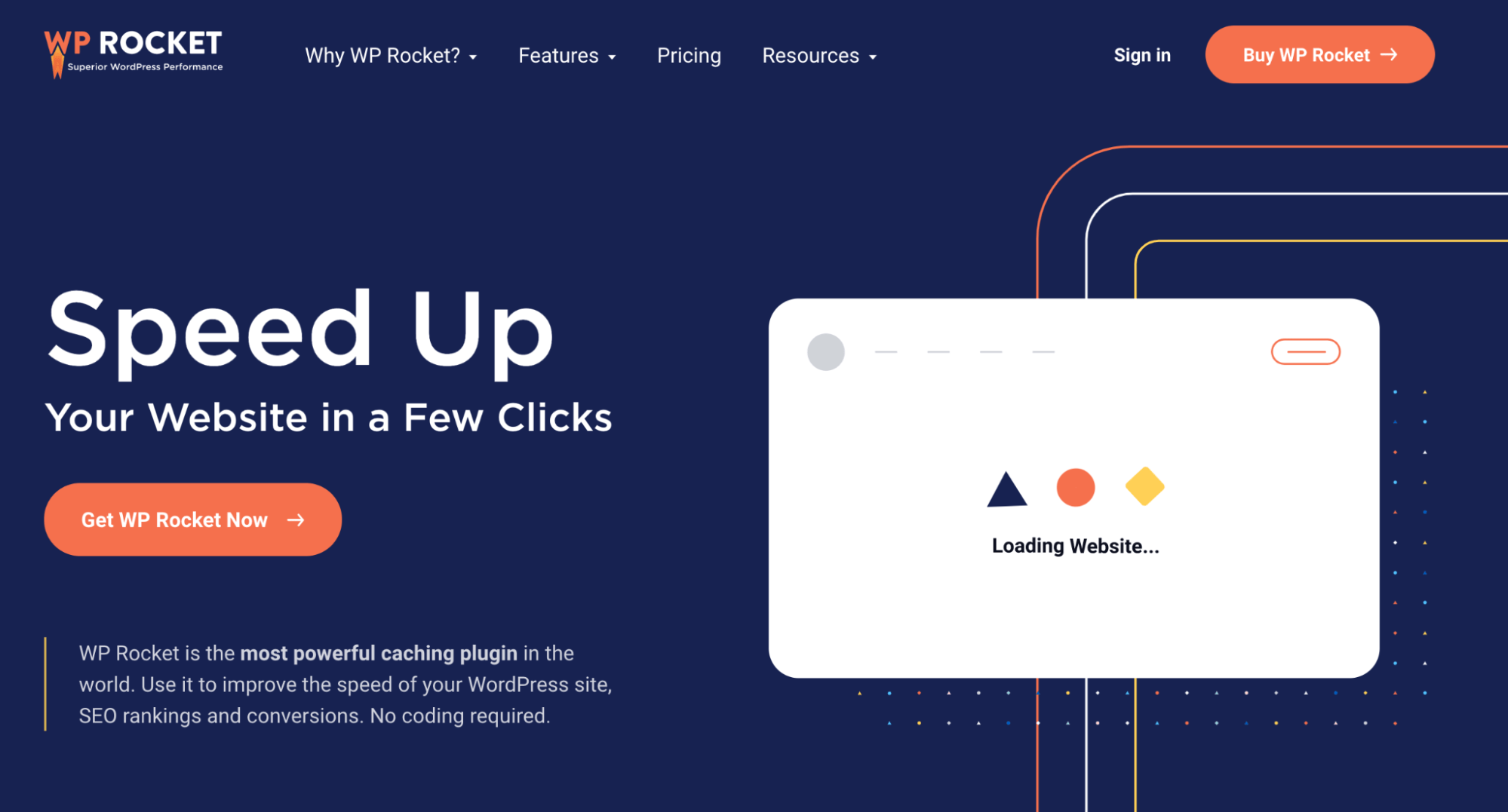 You can use WP Rocket to speed up your blog's pages. It also includes Imagify, a sophisticated image optimization tool.
A one-second delay in your WordPress website loading time can result in a 7% drop in conversions, 11% fewer page views, and a 16% drop in customer satisfaction, according to WPBeginner.
Besides, a slow website can harm your search engine rankings, leading to organic traffic loss. Therefore, it's vital to ensure that your website loads quickly. You're missing out on a lot of traffic, subscribers, and sales if it doesn't.

Pricing:
$42 per year.
Features:
Webpages and browsers caching.
Supports Cloudflare.

Alternative: W3 Total Cache By BoldGrid
To Contents ↑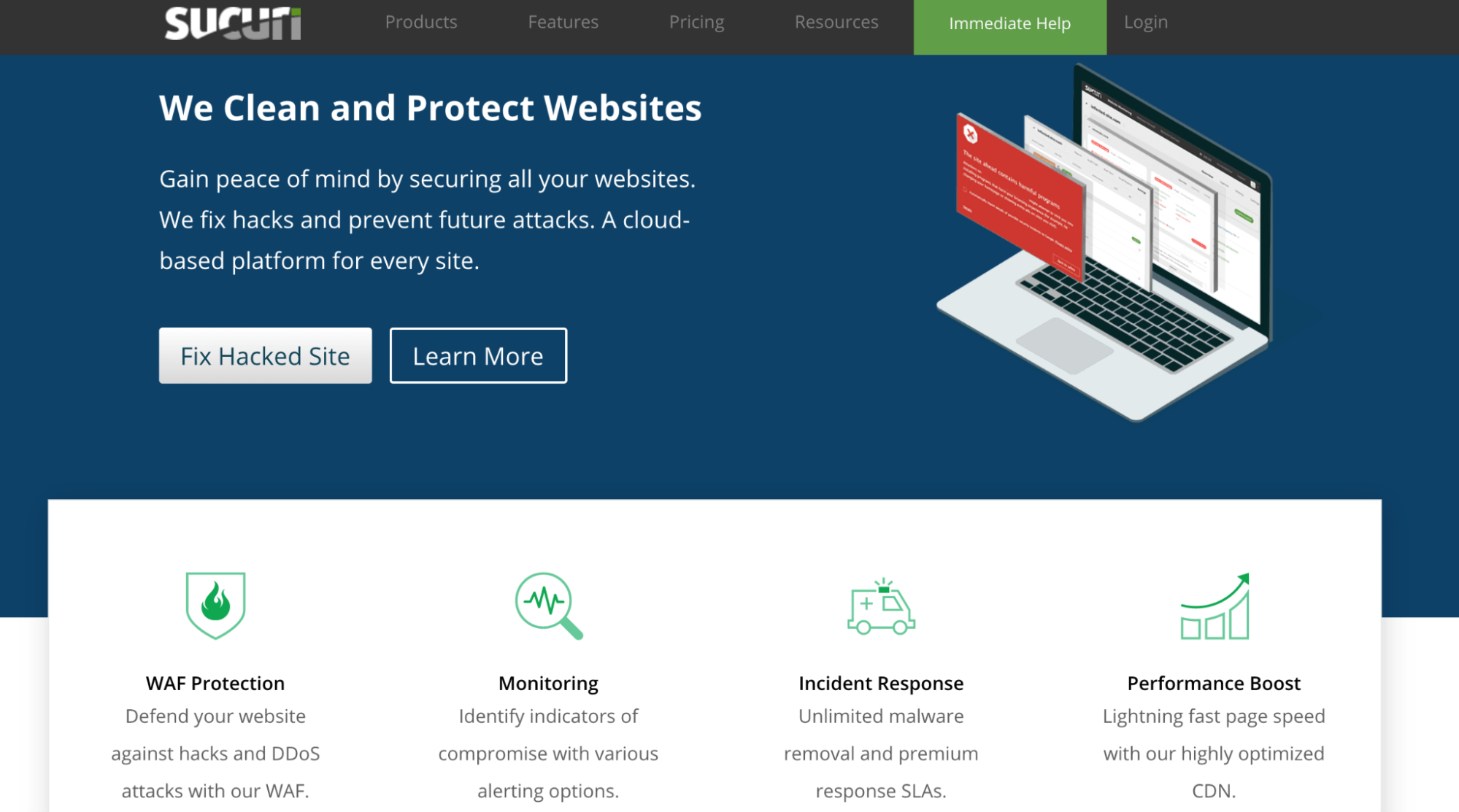 Sucuri defends your blog against malware, DDoS, and other types of attacks.
Security is something that every blogger should be concerned about. That's because hackers target many websites to infiltrate and distribute malicious software to your visitors. There are even scams that will take your site access and lock it until you pay a ransom.

Pricing:

$199.99 per year.
Features:
Protects your blog with a powerful firewall.
Removes malware automatically.
Defends against brute force, DDoS, and XSS attacks.

Alternative: Web Application Security
To Contents ↑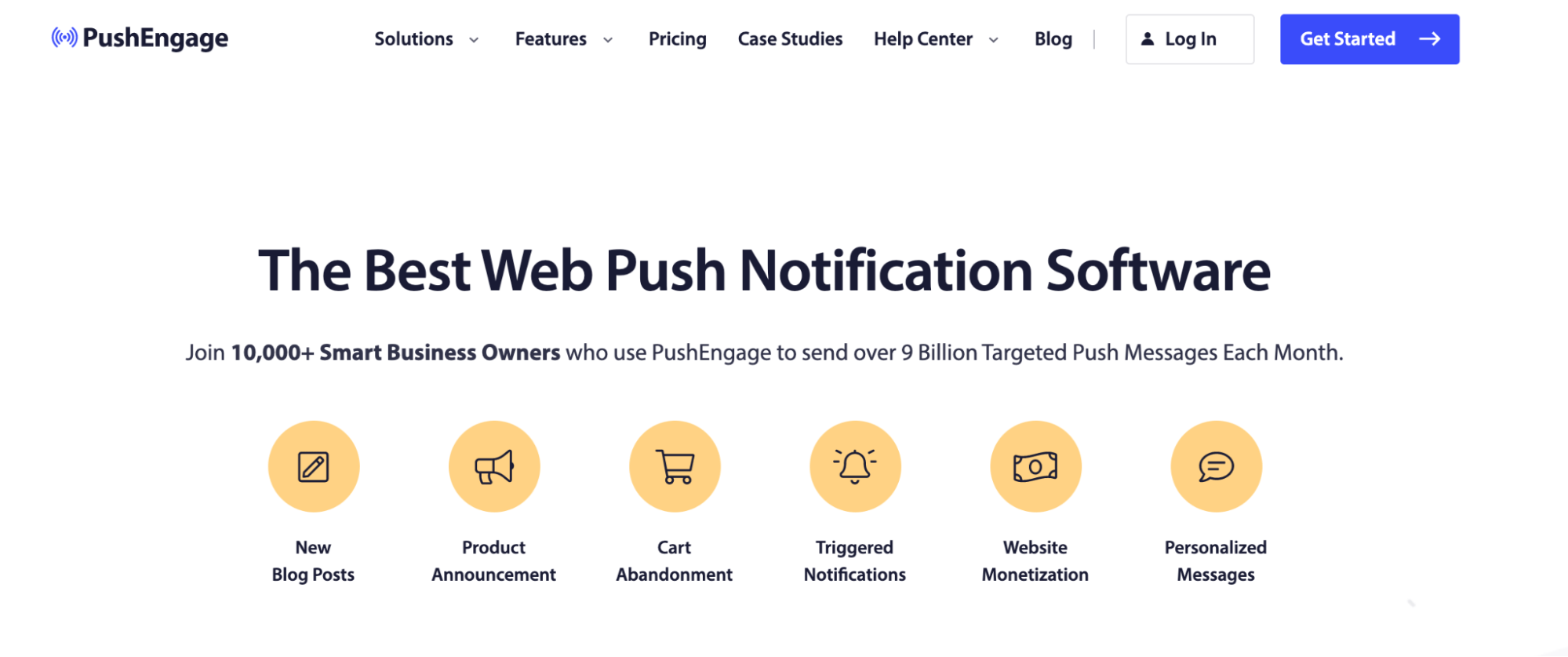 PushEngage allows you to send targeted push notifications to users when they leave your website. You can use it to send personalized messages to users to encourage them to return to your blog.
Even when they're on a different website, these notifications are delivered directly to users' web browsers or mobile devices.

Pricing:
Send 120 notifications per month to up to 2500 subscribers on the free plan. You can upgrade your plan for $25 per month.
Features:
Notifications can be triggered based on the visitor's actions.
Track performance via analytics.
A/B testing.

Alternative: OneSignal
To Contents ↑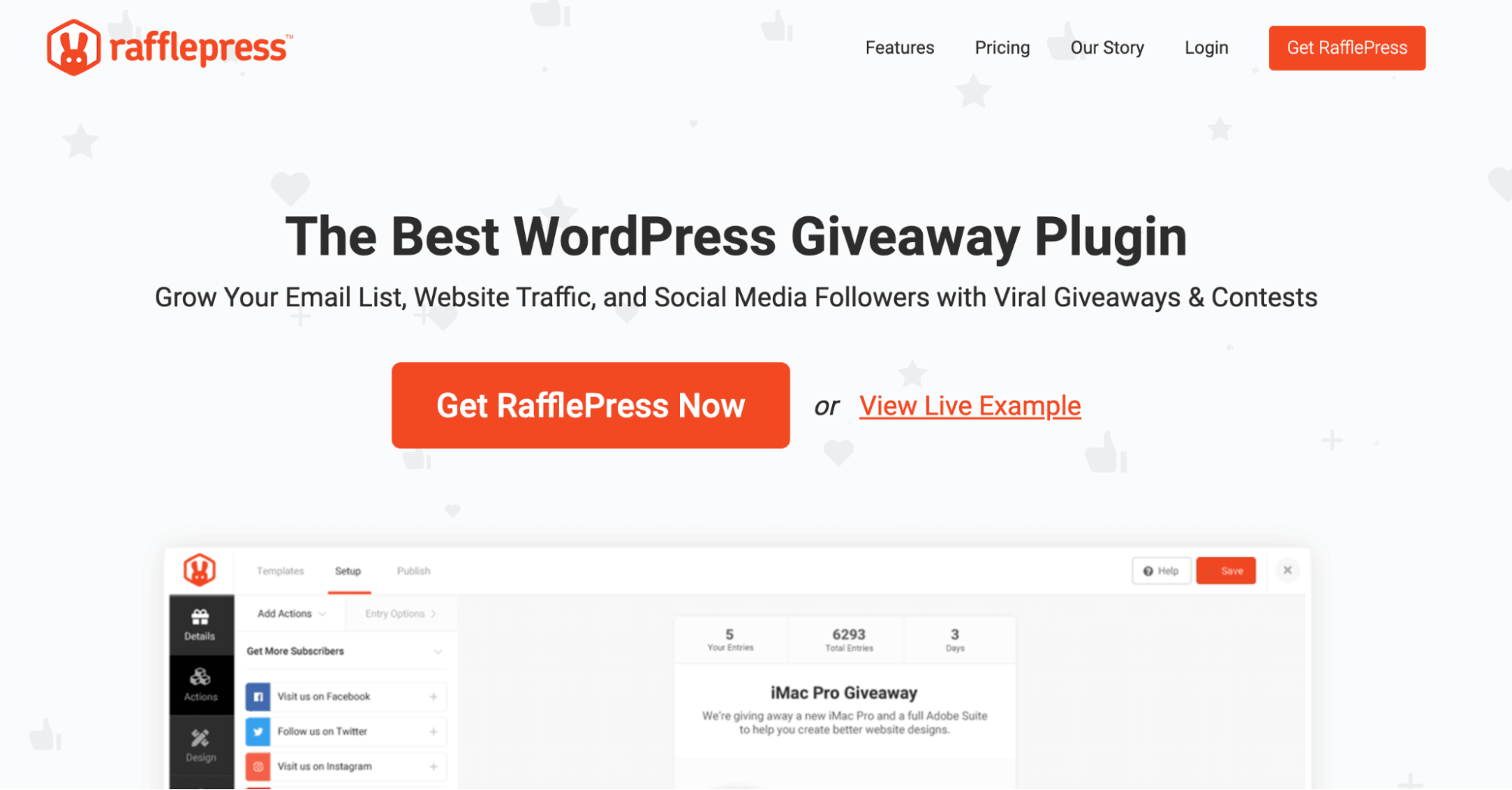 The best way to increase your blog's traffic and email list is to run a viral giveaway on your blog. But organizing the logistics of a giveaway contest can be difficult.
This is where RafflePress comes in. It's a simple plugin that asks your visitors to earn entries by liking, following, and sharing your social media pages, such as Instagram, Facebook, or Twitter.

Pricing:
You can use RafflePress for free to get started. The Pro version has more advanced features and costs $39.20 per year.
Features:
Drag-and-drop builder for giveaways.
Ready-made templates for giveaways.
Effective social media integrations.
Well-optimized landing pages for a giveaway.
Advanced retargeting and tracking.
Alternative: TREMENDOUS
To Contents ↑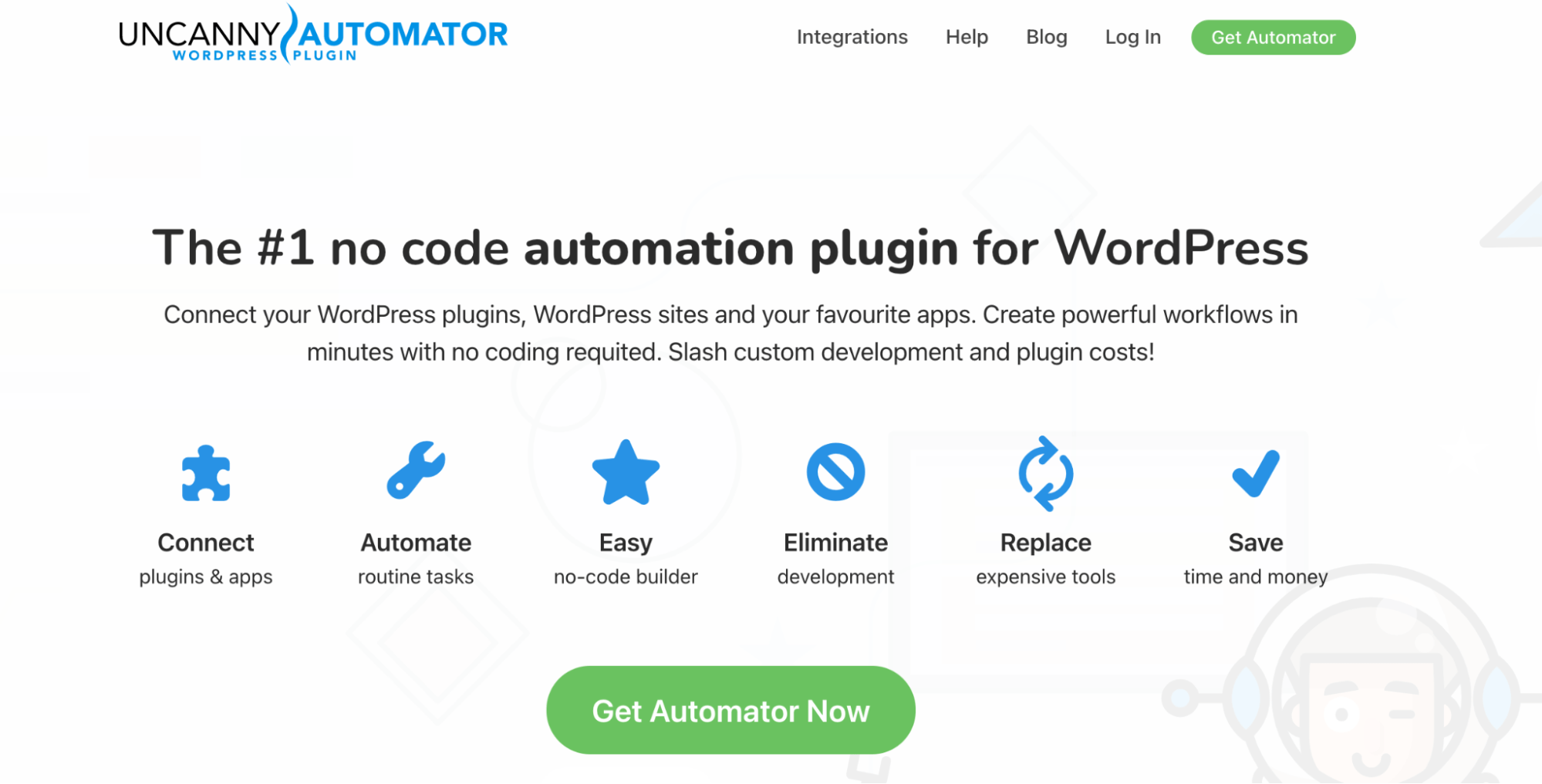 Uncanny Automator is a WordPress automation plugin that automates various WordPress administration tasks, saving you time and money.
There's a lot to keep track of behind the scenes when it comes to running a blog. You can easily connect your existing WordPress plugins and create automation "recipes" with them. For example, when a user fills out a form, you can automatically enroll them in your course and create a calendar event for it.

Pricing:
Pro version has more advanced features and costs $149 for one website per year.
Features:
Supports 50+ popular WordPress plugins and over 2,000 apps
Create recipes with a simple editor.

Alternative: Improvado
To Contents ↑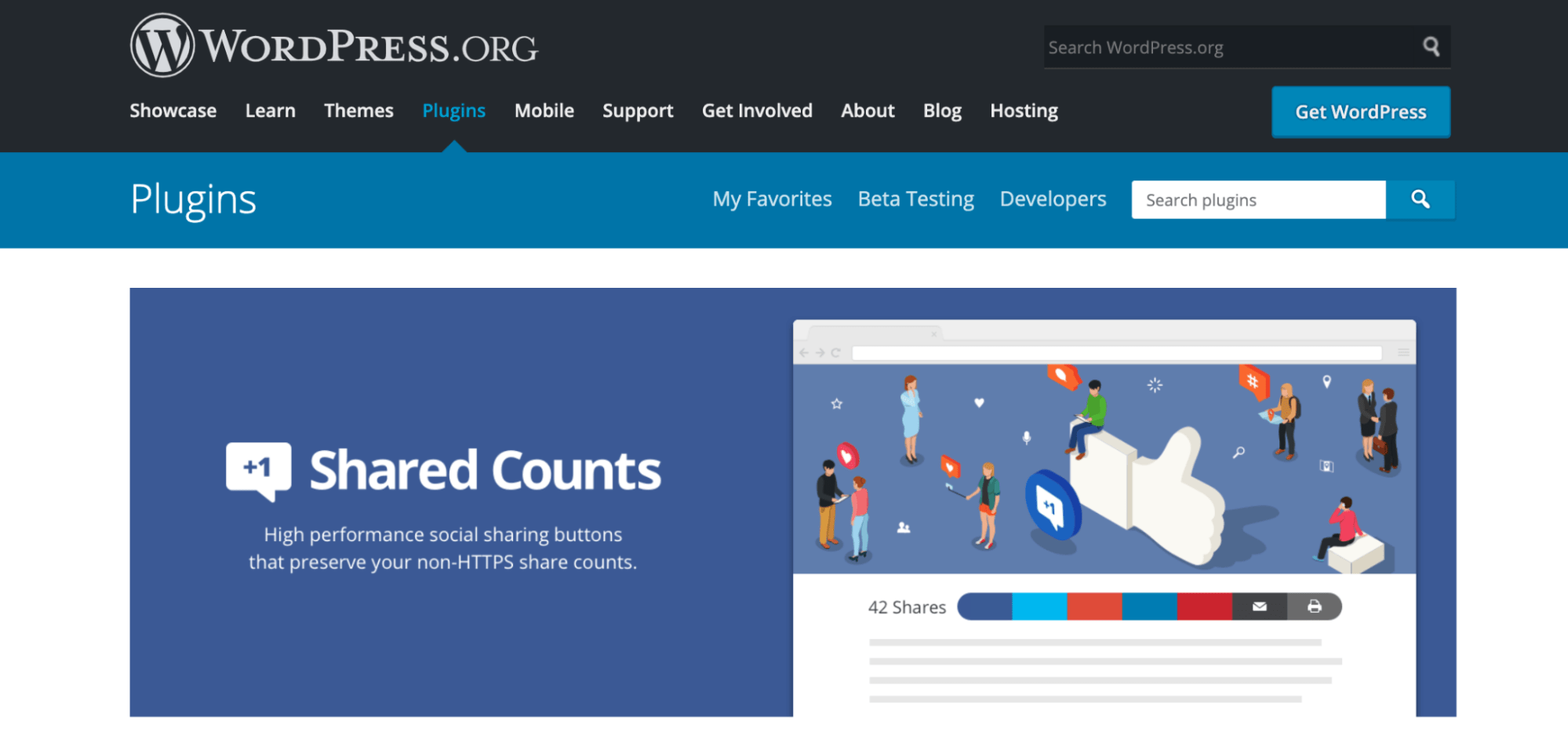 One of the most effective ways to increase blog traffic and keep visitors coming back for more is to use social media.
Shared Counts is a free WordPress plugin that allows you to integrate social media buttons into your blog. It allows your users to share your articles on social media easily. Which boosts your WordPress blog's traffic and engagement.


Pricing:

Free.

Alternative: SnapShot
To Contents ↑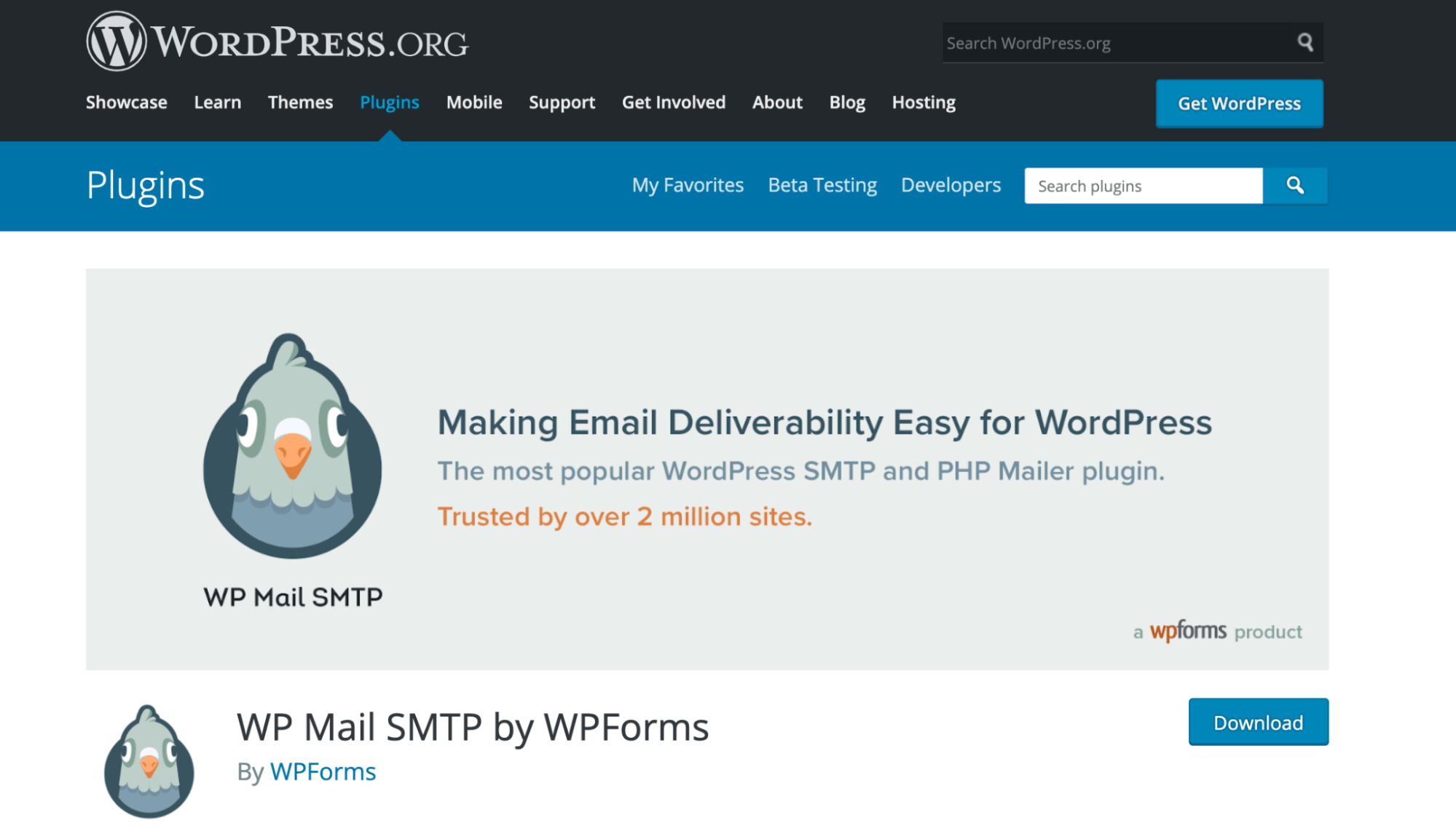 WP Mail SMTP is a free e-mail SMTP plugin for WordPress. This free plugin allows you to change the SMTP provider, which the wp_mail() PHP function uses. To put it another way, it ensures that your e-mail reaches its intended recipient.
If you ever had problems with WordPress failing to send emails when someone fills out your contact form or when you attempt to reset your password, that's because WordPress isn't set up for email deliverability by default. Fortunately, WP Mail SMTP can easily fix this.

Pricing:
Free.
Features:
It fixes all issues with WordPress not sending emails.
It's simple to send bulk emails.
Ensures that emails are delivered.

Alternative: WP Mail Bank
To Contents ↑
13. All In One SEO
As the name suggests, All In One SEO is a plugin that helps with search engine optimization. It provides tools to help your website rank higher in search results and get traffic.
This plugin includes a tool that analyses your web pages and suggests what to add to make it rank higher on search engines. You can use it to add title tags, meta descriptions, keywords, and everything else your website needs to get indexed by search engines.
All In One SEO can automatically generate page sitemaps and notify search engines of any updates so that they can index all your pages. It also includes a video sitemap generator to help your videos rank high in Google's video section.
With this tool, you can easily control how your content and thumbnails look on social media platforms like Twitter and Facebook. When writing articles, you can get suggestions for relevant internal links that help your website rank high.
Pricing:
Basic plan for $124 annually
Plus plan for $249 annually
Pro plan for $499 annually
Elite plan for $749 annually
Features:
Sitemap generator
Link suggestion assistant
Google News sitemaps
Link redirection manager
To Contents ↑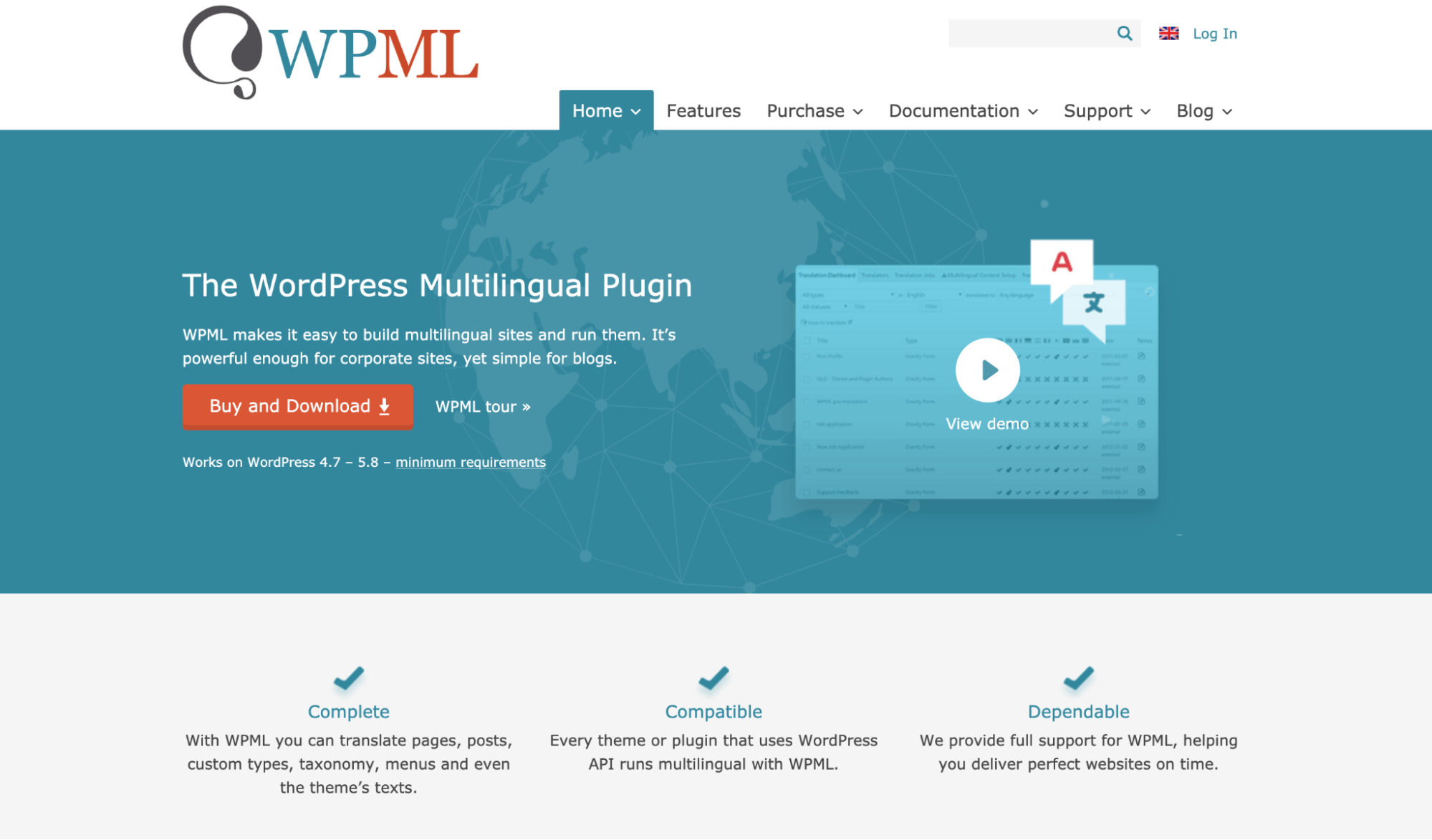 WPML is a WordPress multilingual plugin that makes it simple to set up and maintain a multilingual blog. WordPress won't allow you to create a multilingual website by default easily. Fortunately, WPML can assist you. It's extremely simple to use; download the plugin, select your languages, and begin translating your content so that you can reach more people.

Pricing:
WPML starts from $29 for one website per year.
Features:
There are over 40 languages available, including dialects.
It translates pages, custom types, posts, menus, and more.
Compatible with any WordPress API-enabled theme or plugin.
You can optimize your website for search engine optimization in multiple languages.

Alternative: POLYLANG
To Contents ↑

WooCommerce is the ideal plugin for making money online by selling products through your WordPress blog. It comes with both free and paid extensions to help you make your blog more functional.
Creating an online store is one way to monetize your blog. With WooCommerce, you control what you sell, including digital products like ebooks.

Pricing:

WooCommerce starts with $10 for one website per month.
Features:
Compatible with all WordPress themes.
Allows products from other stores as affiliates.
Effective customer management system.
Compatible with WPML for translations.

Alternative: EasyCart
To Contents ↑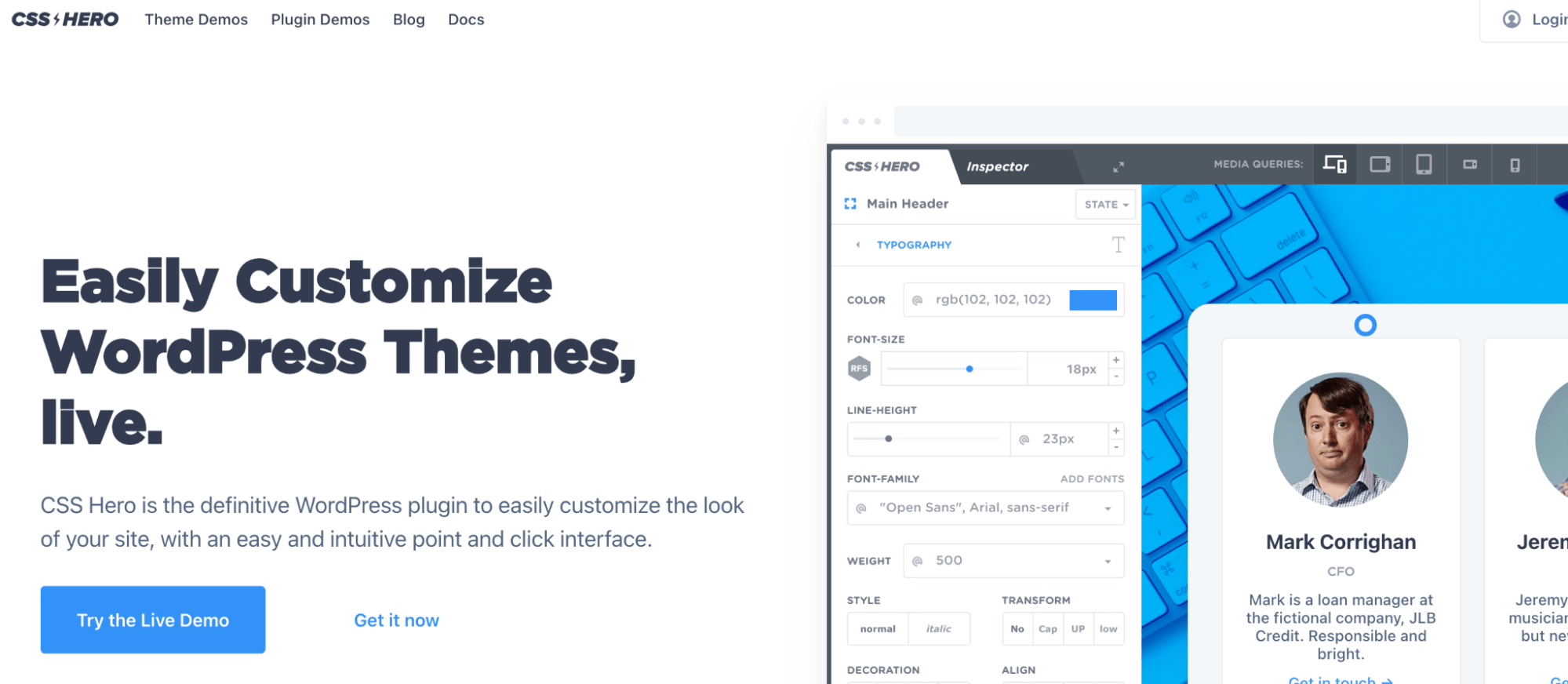 CSS Hero is a fantastic WordPress plugin that allows you to customize your blog's appearance. Using a point-and-click interface, you can customize each element on your WordPress blog without editing any code.

Pricing:
CSS Hero starts with $19 for one website per year.
Features:
Real-time customization.
For developers, there is a CSS code editor.

Alternative: YellowPencil Editor
To Contents ↑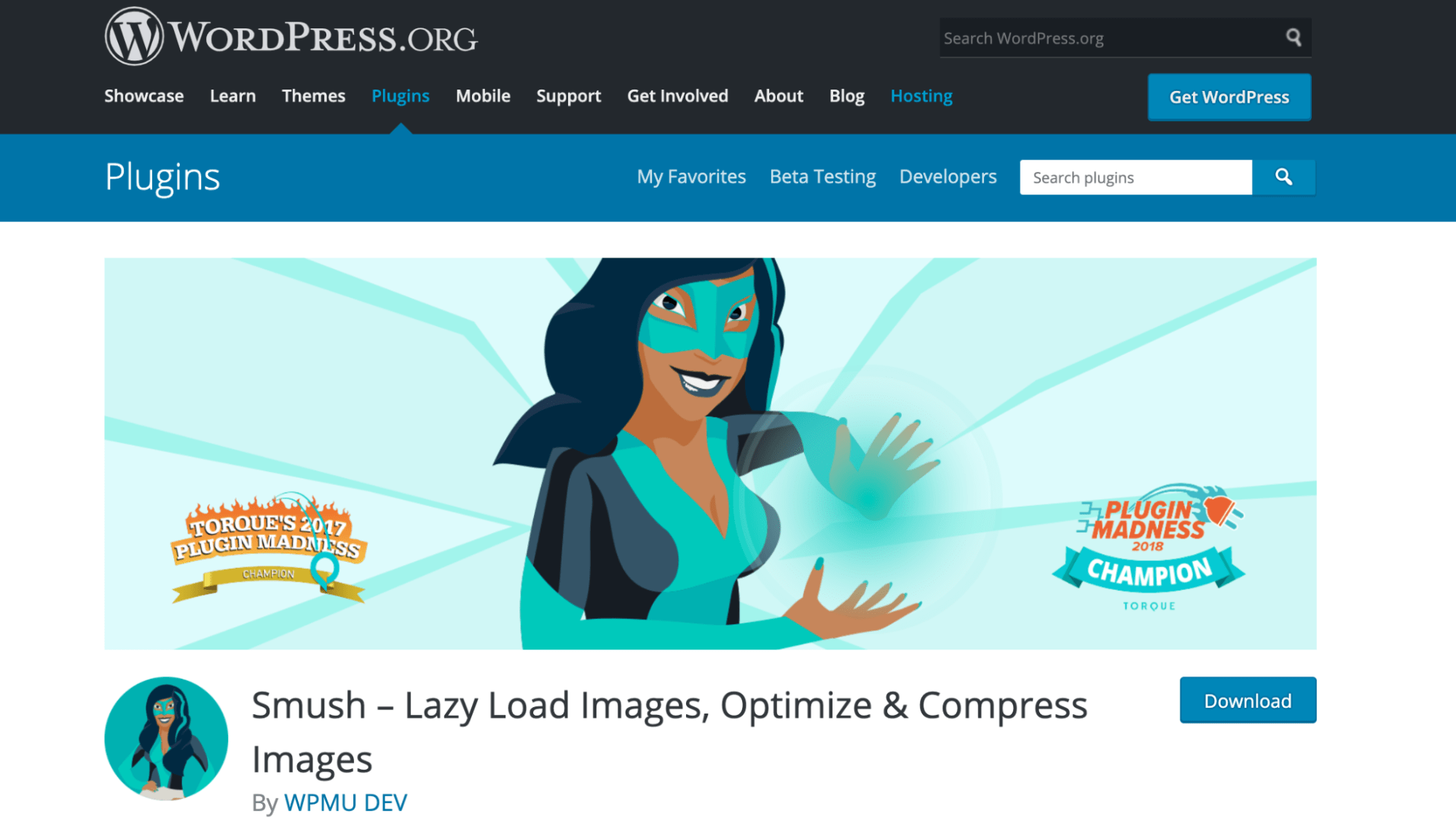 Smush is a free image optimization plugin for WordPress.
If your blog images aren't optimized properly, they can cause your site to slow down. Furthermore, a slow blog can cause visitors to abandon your site before even reading your content. Smush automatically optimizes your blog's images for speed and performance when you upload a new image to the WordPress Media Library.

Pricing:
Free.
Features:
Compress images without sacrificing quality.
With just one click, you can optimize and compress up to 50 images.
You can enable lazy loading for offscreen images.

Alternative: ImageOptim
To Contents ↑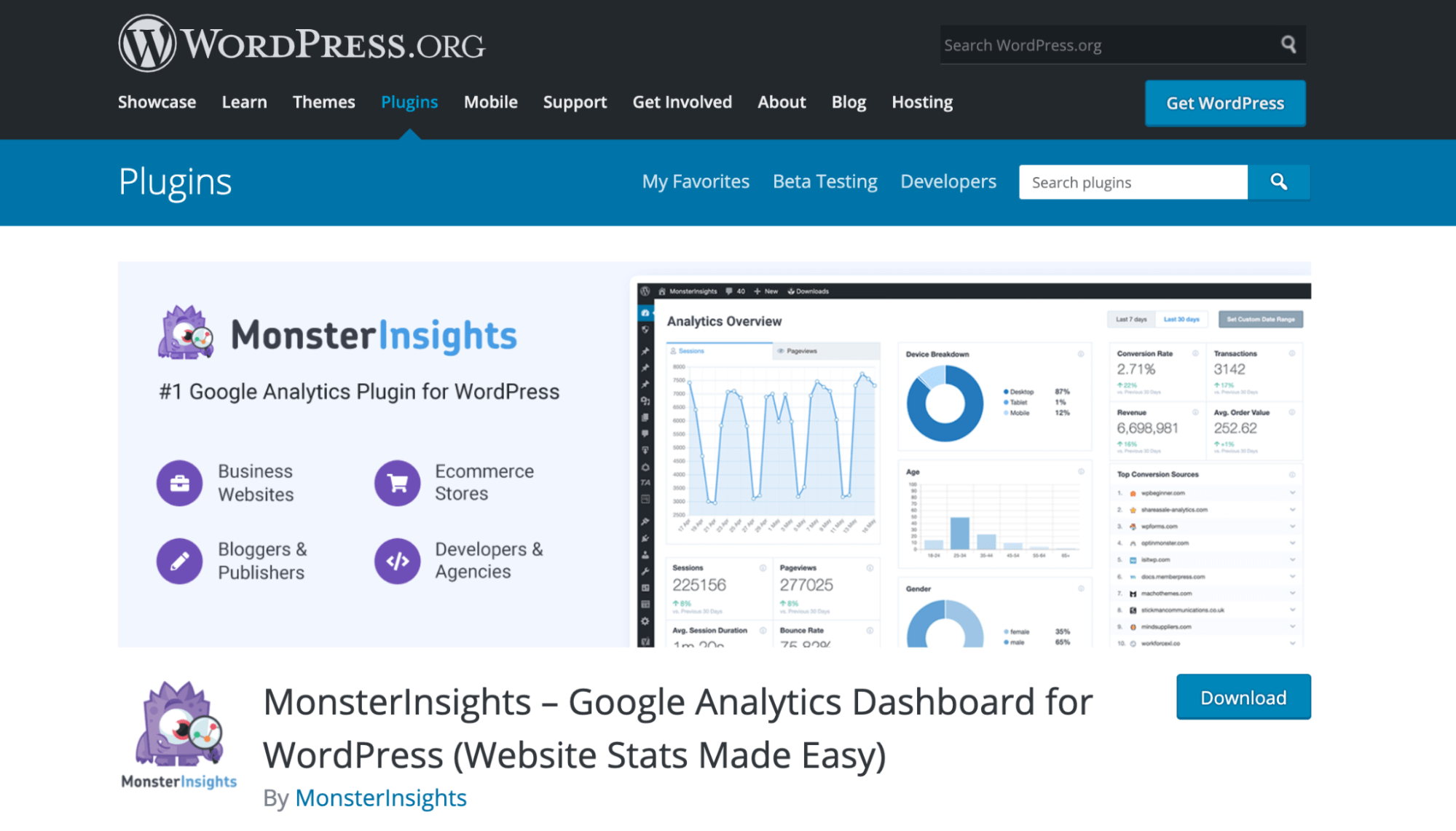 MonsterInsights is the best Google Analytics plugin for WordPress. This plugin allows you to connect your blog to Google Analytics with a single click.
Successful bloggers use analytics to understand their audience better, generate better blog post ideas, and monetize their blogs. You can see what's working and make data-driven decisions to grow your blog with actionable analytics.

Pricing:
You can use MonsterInsights for free to get started. The Pro version has more advanced features and costs $99.50 per year.
Features:
Blog traffic statistics in real-time.
Custom dashboard reports for WordPress.
Audience demographics.

Alternative: ExactMetrics
To Contents ↑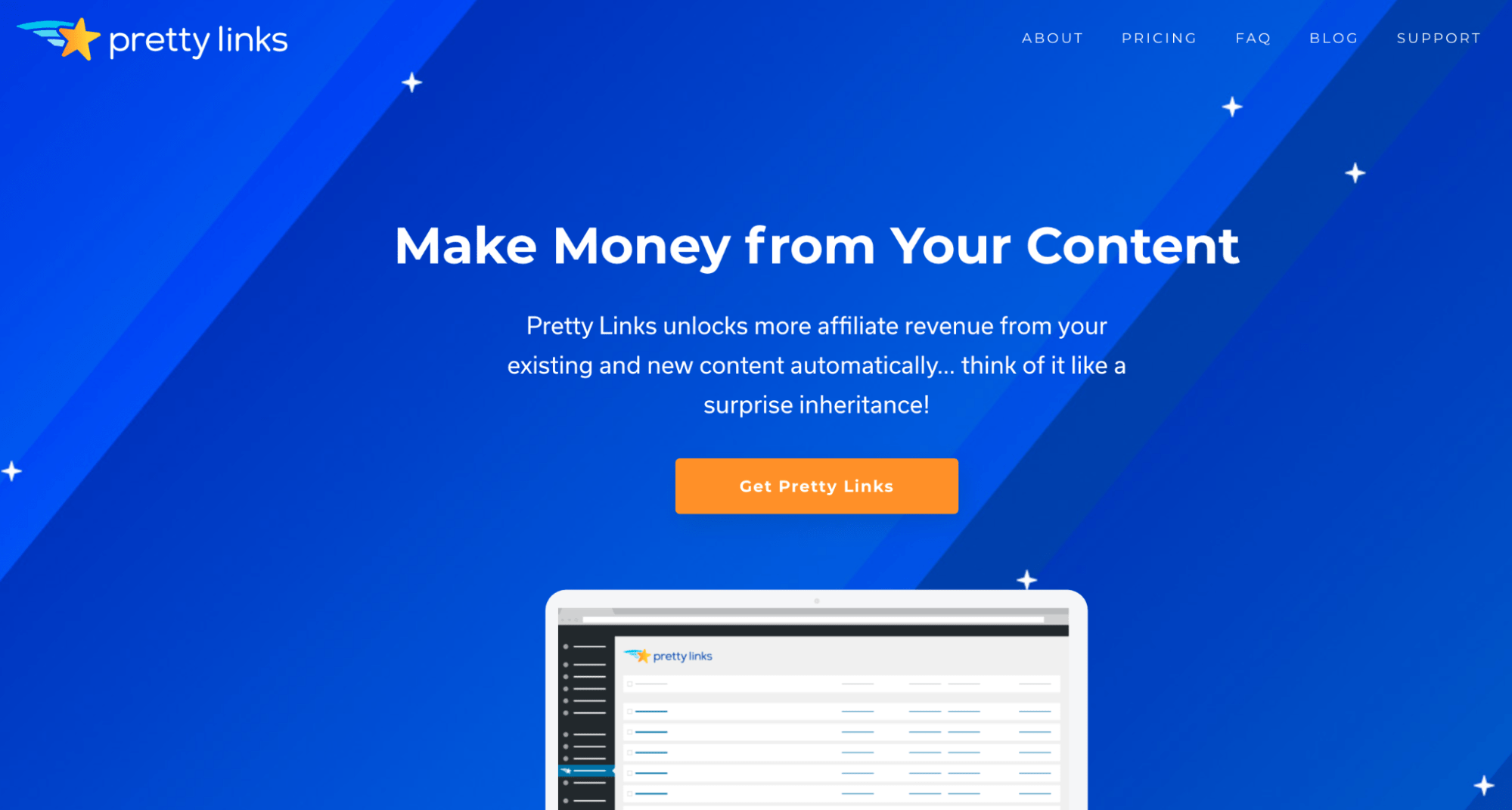 Pretty Links is a popular URL shortener and affiliate marketing plugin for WordPress blogs. It allows you to automatically shorten and customize URLs for your blog links and add affiliate links to your content.
It also helps you generate more affiliate revenue from both old and new content. You only need to add your affiliate links once, and the plugin will intelligently place them throughout your blog's content.

Pricing:

You can use Pretty Links for free to get started. The Premium version has more advanced features and costs $49 per year.


Alternative: Lasso
To Contents ↑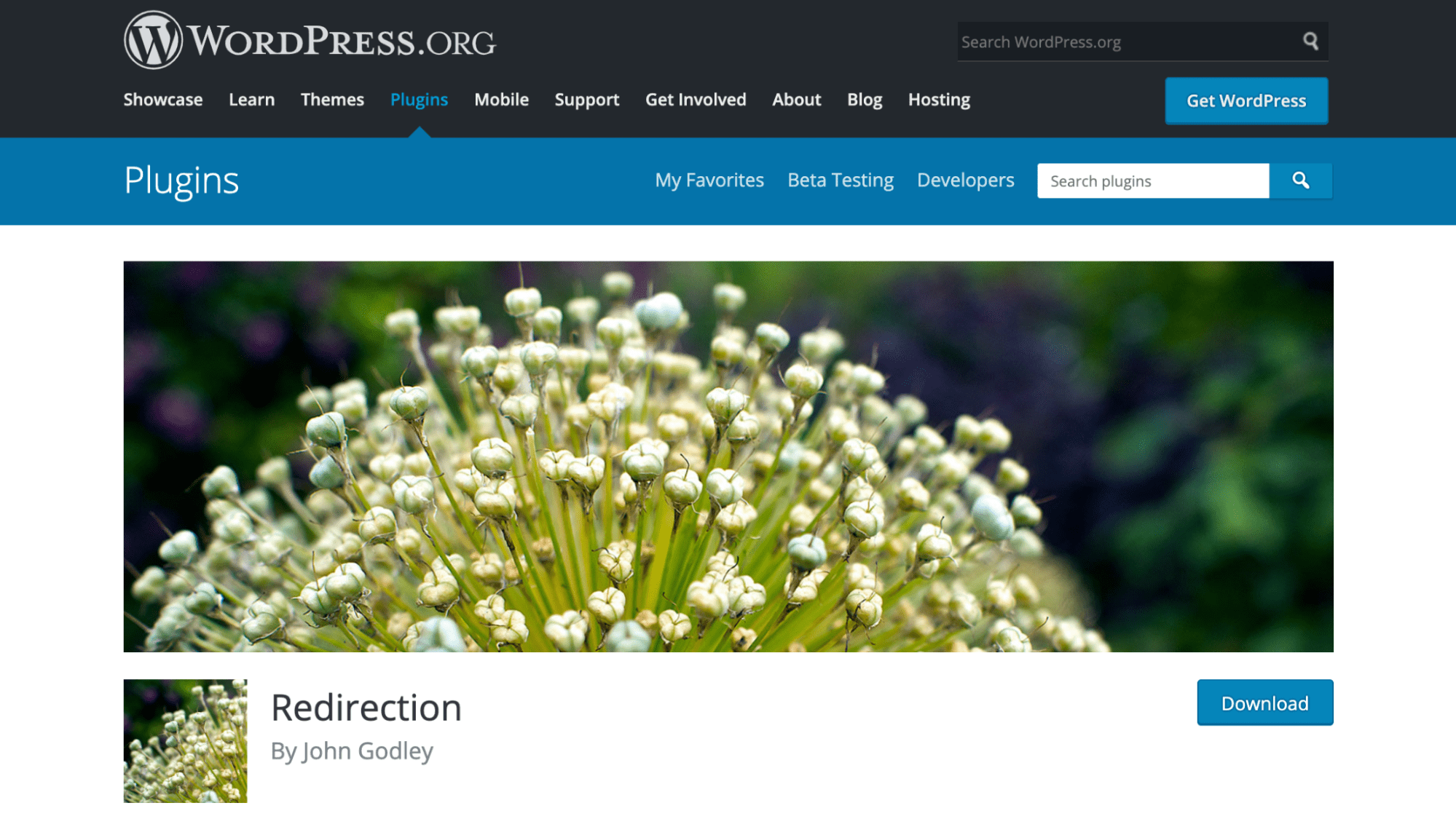 With over 2 million active installs, Redirection is the most popular redirect plugin for WordPress. You don't need any technical knowledge to create and manage redirects with this free plugin.
You can use a redirection plugin to ensure that any broken links on your site redirect to another relevant live page or post.

Pricing:

Free.

Features:
Manage 301 redirects and 404 errors on your website with ease.
Ability to redirect based on browser, login status, referrer, and other factors.

Alternative: 301 Redirects
To Contents ↑
Adding a comment section is one of the simplest ways to increase user interaction. You can simply use a plugin to add the comments section, and wpDiscuz is one of the best WordPress plugins for blogs.
It is extremely fast and responsive, and it comes with a lot of useful features. It also has comment list sorting, allowing readers to see the most recent, oldest, or most popular comments.

Pricing:
Free.
Features:
For in-depth discussions, use multilevel comment threads.
Anonymous comments.
Fully integrated social media login systems.
Clean and responsive design.

Alternative: Buddy Press
To Contents ↑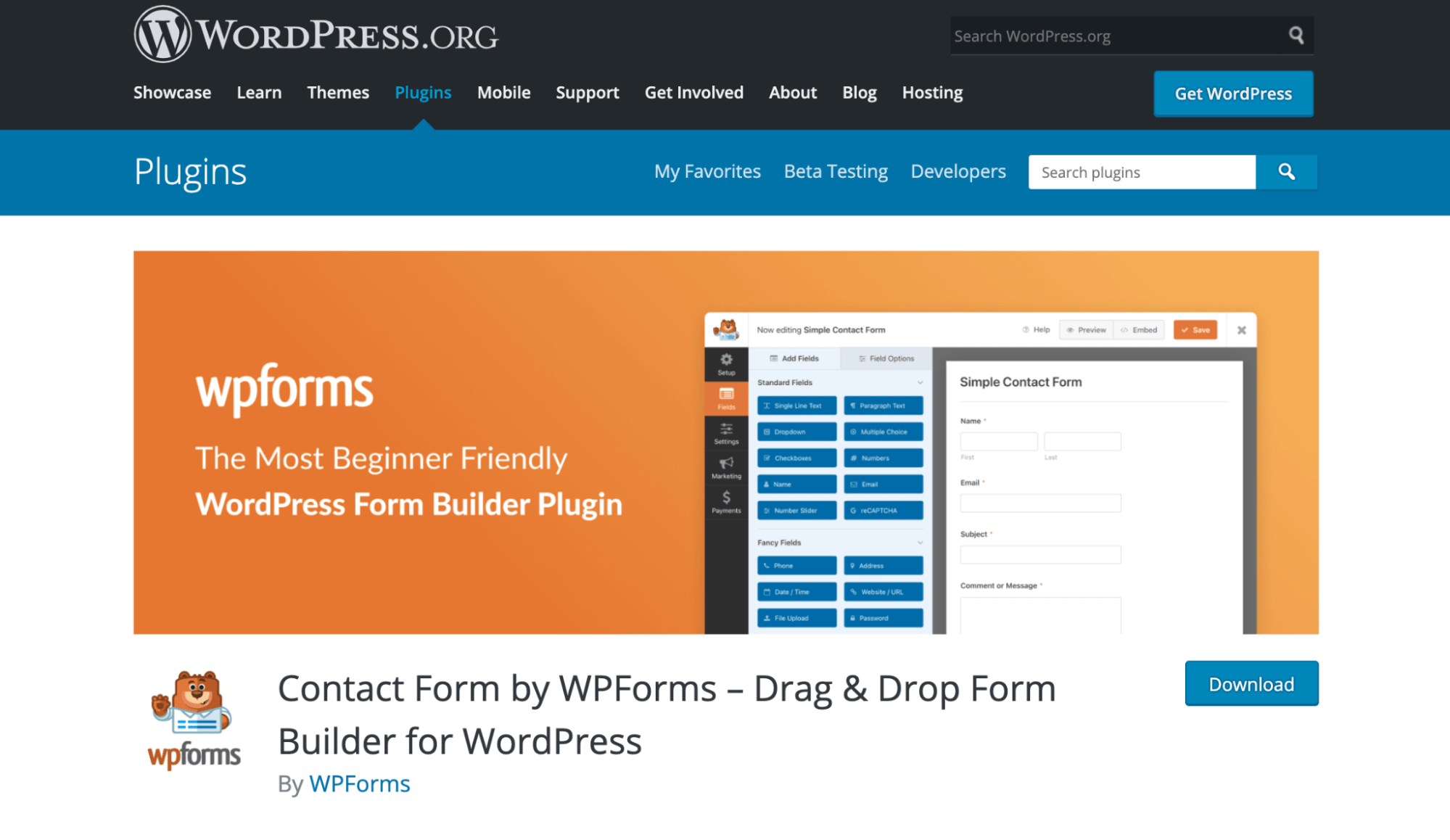 WPForms is the easiest and best WordPress contact form plugin for beginners. It helps you create a simple spam-free contact form for connecting with your readers.
Pricing:
Freemium.
Features:
Simple drag-and-drop form builder.
Pre-made form templates.
Integrates with popular email marketing tools.
Its anti-spam feature helps to keep spam at bay.
Alternative: JotForm
To Contents ↑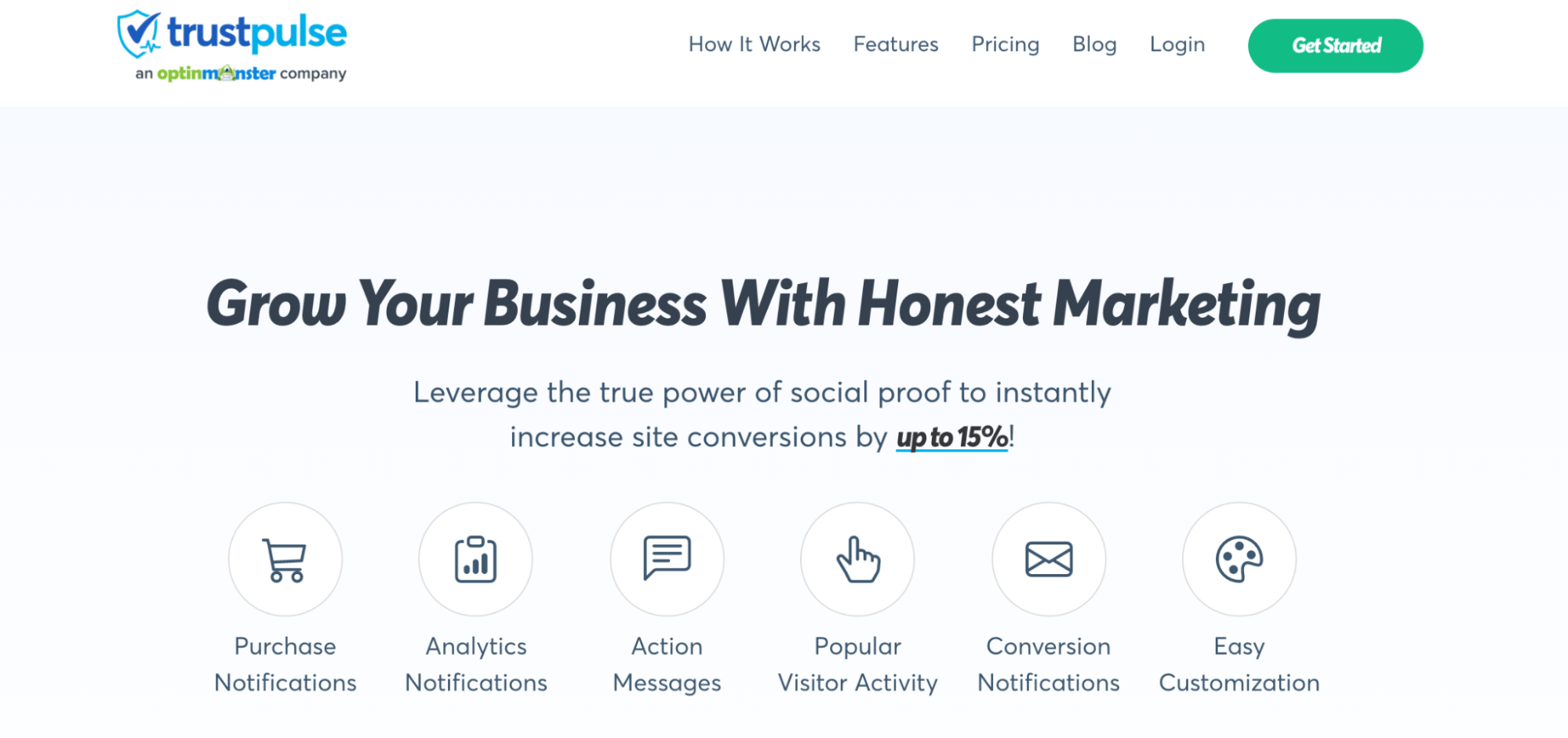 You can also send users to special landing pages via the TrustPulse social proof notifications. Adding TrustPulse to your site can increase email signups or sales.

Pricing:

Freemium: You can upgrade to the Pro Version for $5 per month.


Alternative: NudGify
To Contents ↑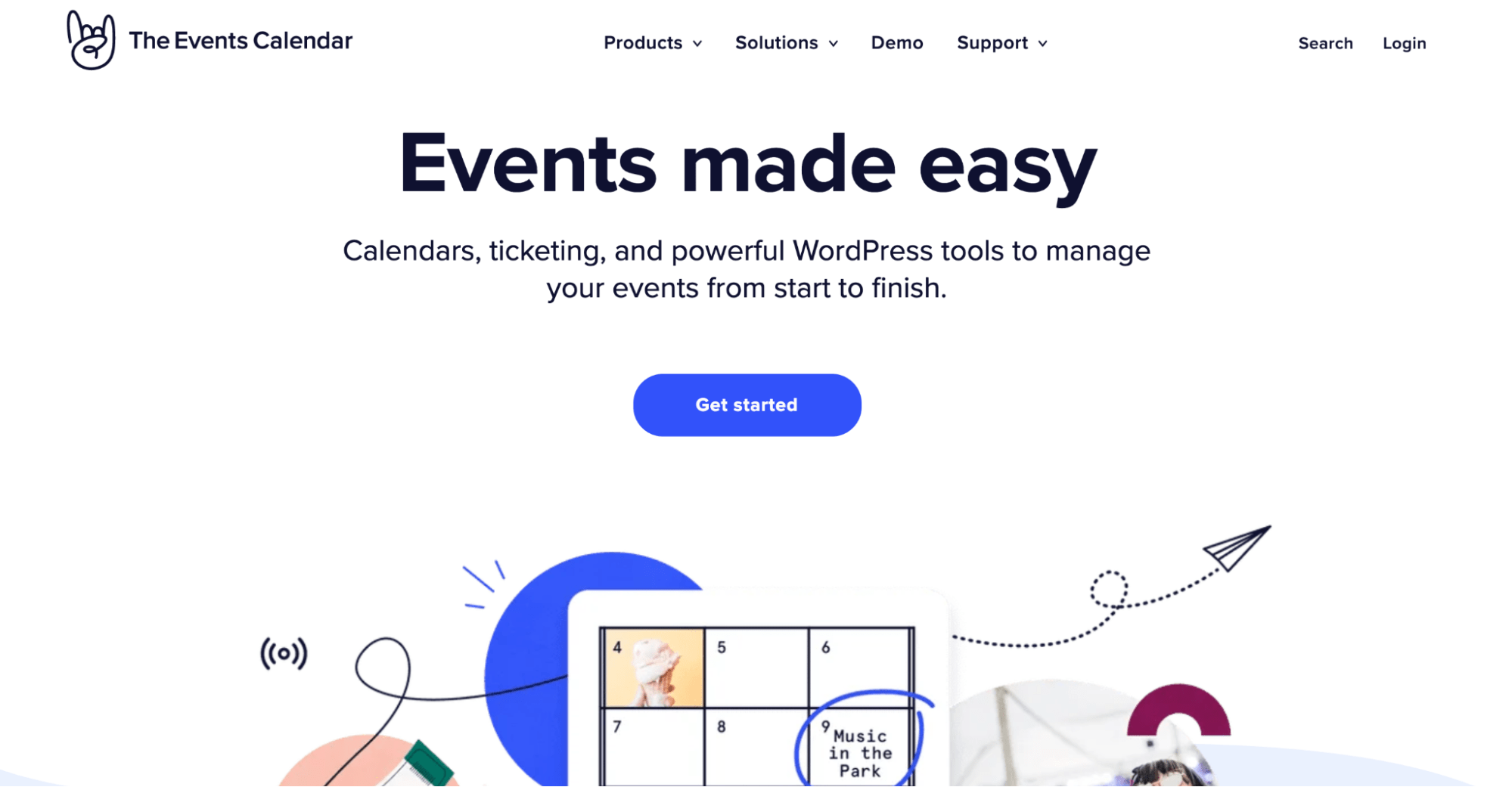 The Events Calendar is the best WordPress event calendar plugin. It allows you to quickly create and manage a frontend calendar on your blog so that visitors can see online events, such as webinars, workshops, coaching sessions, and Q&A coming up.

Pricing:
Freemium. Pro Plan costs $99 per year.

Features:
You can import and export iCal or Google Calendar events.
Customize the calendar to match the theme of your website.

Alternative: Amelia
To Contents ↑
25. Elementor
Elementor is a WordPress page builder plugin developed by Elementor Ltd., an Israeli software company. This plugin allows WordPress users to create and edit websites using a drag-and-drop interface. It enables users to create professional, visually-appealing websites despite having little programming knowledge.
Elementor provides a collection of templates you can use as the foundation for your website. These templates were created by professional web designers, removing the burden for WordPress users to create custom templates.
Artificial intelligence (AI) is all the rage now, and Elementor isn't left behind. It provides a tool to accelerate your website development using AI. You can feed Elementor AI text prompts to generate images for your site or feed it prompts to write sales copies for your website. With this tool, you can also generate custom code for features, although the code will likely need edits to make it work.
Pricing:
Essential plan — $59 annually for one website
Expert plan — $199 annually for 25 websites
Agency plan — $399 annually for 1000 websites
Features
Drag-and-drop page builder
100+ widgets to add features to your website
Templates to help create your website
AI tool to generate text and images
To Contents ↑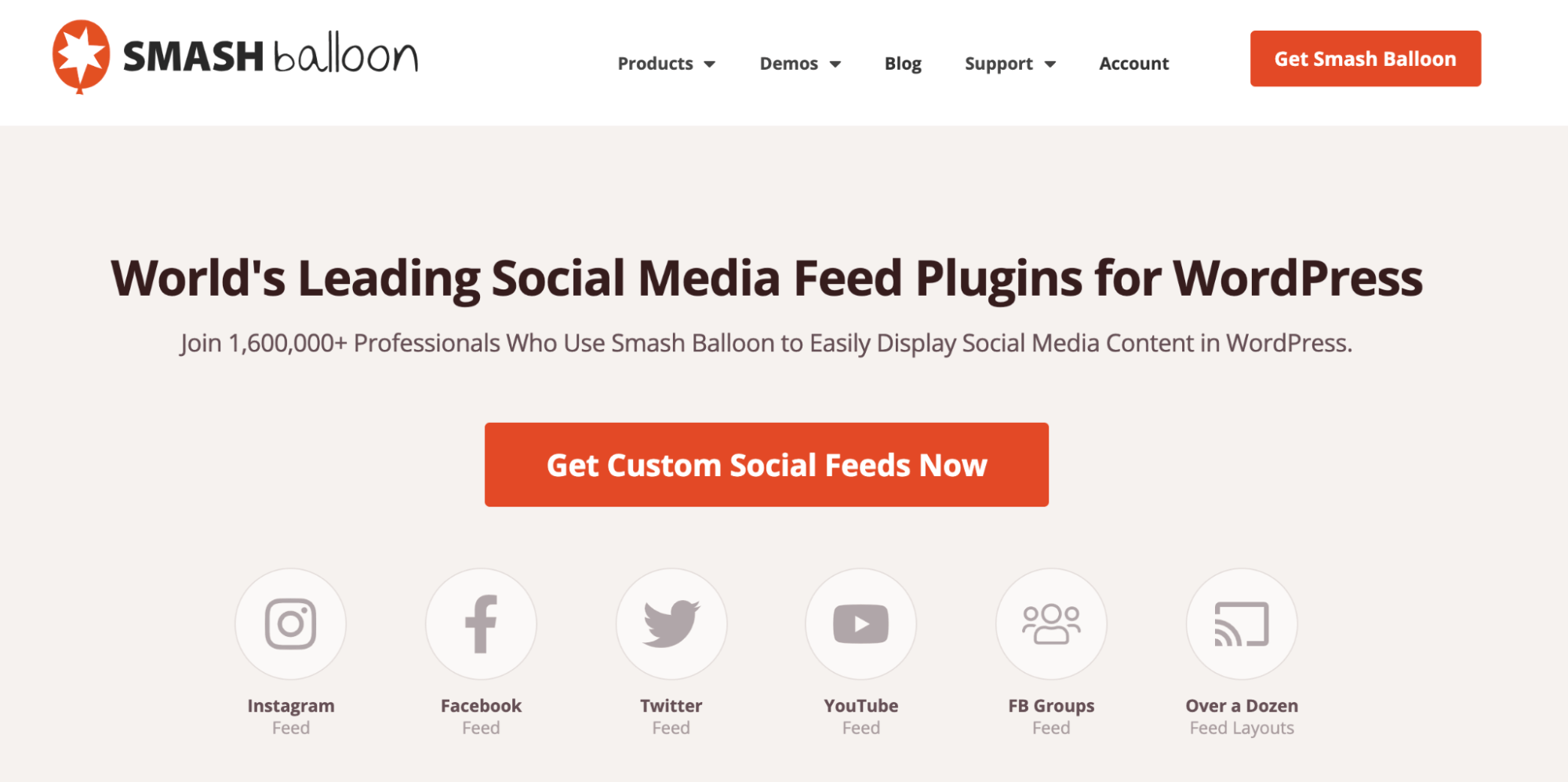 Smash Balloon is a social feed plugin suite that allows you to easily integrate multiple social media feeds such as Instagram, Twitter, Facebook, and YouTube into your WordPress site.
Thanks to its seamless integration with various social platforms, you can display social feeds content, customer reviews, and more. Simply authorize the plugin, insert the shortcode into your articles or widgets, and the content will appear instantly.

Pricing:
$49 per year per one plugin.
Features:
Integrate social media feeds into your website.
Customize the feed the way you like.
Automatically filter content by word or hashtag.

Alternative: Blog2Social
To Contents ↑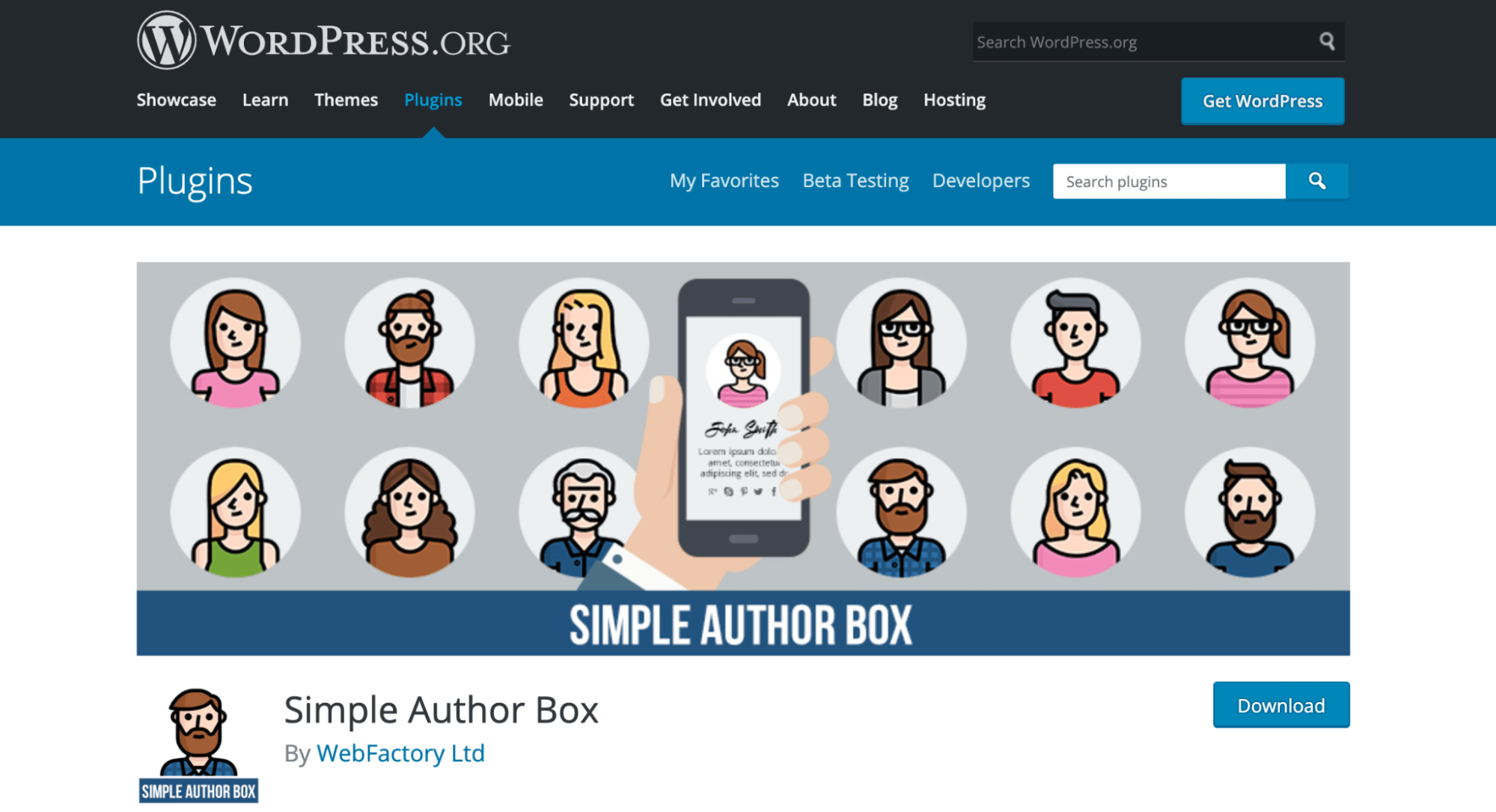 Simple Author Box is a free plugin displays an author profile at the end of the blog post. You can put your name, author gravatar, and bio using this plugin. You can also use it to promote your social media profiles by including social icons.

Pricing:
Free.
Features:
Customizable to match your theme's design.
Support for RTL and AMP for a better user experience.

Alternative: Author Bio Box
To Contents ↑
28. bbPress
bbPress is a forum plugin for WordPress websites. It enables you to add a forum section to your blog or website. Users can sign up on the forum and interact with each other. They can create posts or comment on other users' posts.
Let's say you run a blog dedicated to IT support. You can create a forum for visitors to seek help when they encounter IT-related issues. bbPress lets you do that by downloading a simple plugin.
bbPress needs complementary plugins if you want to make your forum as advanced as possible. For example, you can download bbPress Attachments to enable users to attach and upload files to their posts or bbp Style Pack to customize your forum's display features.
You can install multiple bbPress forums on a single WordPress website and manage all of them from a central dashboard.
Pricing:
Features:
Forum creation
Forum moderation and administration
To Contents ↑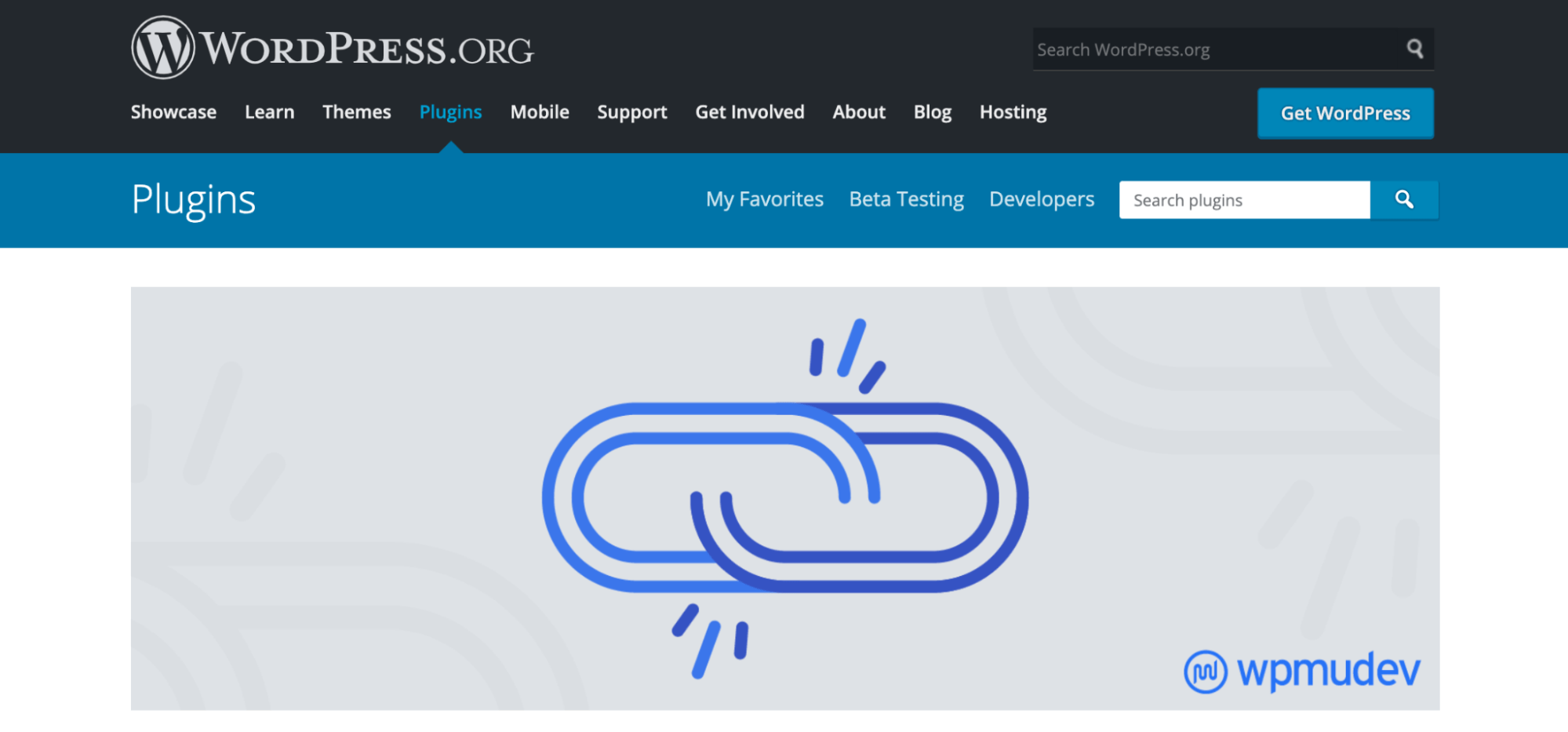 Manually checking your content for broken internal and external links takes a lot of time, but you can rely on Broken Link Checker to take care of it. It also instantly notifies you of any broken links so that you can fix them.


Pricing:
Broken Link Checker is free.
Features:
Detects broken links, redirects, and missing images.
Broken links notification via email or dashboard.
Instead of manually updating each post, you can edit links via the plugin dashboard.

Alternative: Save Post. Check Links.
To Contents ↑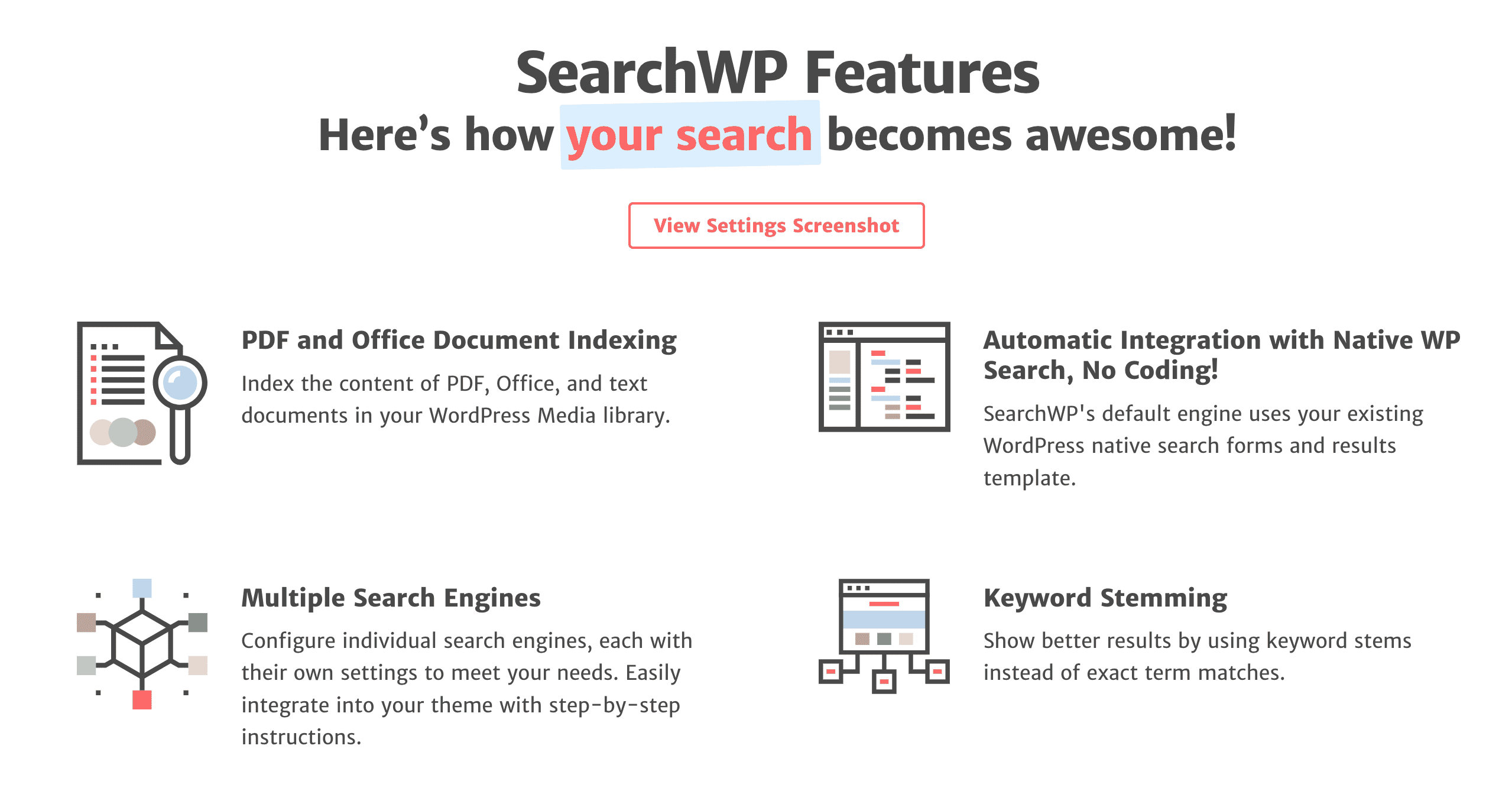 SearchWP is the most sophisticated WordPress search plugin available. It drastically improves your site search so website visitors can easily find what they're looking for.
Unlike the default WordPress search functionality, SearchWP indexes everything on your site, including PDF document content, custom fields, custom post types, ACF fields, text files, custom tables, and more.
It also allows you to create your own relevance scale and modify the algorithm without writing any code.
There is a search metrics feature that shows you what your visitors are searching for, what they find or dont find,' and how you can improve discoverability.
SearchWP also allows you to add powerful features such as live AJAX search to WordPress, and it integrates seamlessly with all major WordPress plugins such as WooCommerce, Meta Box, Toolset, BigCommerce, Easy Digital Downloads, and bbPress.
To Contents ↑
31. MailChimp For WordPress
MailChimp is one of the must-have plugins for WordPress blogs. It enables you to create and manage email campaigns with little hassles.
You can use this plugin to create visually-appealing signup forms to collect email addresses from website visitors. You can also integrate it with other forms, such as comment and checkout forms.
You first have to create a MailChimp account before installing this plugin. After installation, you'll link the plugin to your existing MailChimp account, and you're good to go. You'll use a unique API key to link WordPress with your MailChimp account.
MailChimp allows you to create custom email forms optimized for desktop and mobile displays. You can customize your forms using HTML code to make them fit perfectly with your website.
Pricing:
Features:
To Contents ↑
32. Ultimate Blocks
Ultimate Blocks is a plugin that helps WordPress users create engaging website content. It provides "blocks" that you can add to your website to make it look appealing. It is one of the most useful WordPress add-ons for increasing user engagement and traffic.
Pricing:
Features:
A review block with product names, features, summary, and star ratings. This block is helpful for online retailers using WordPress.
A block to generate a table of contents from your headings.
A call-to-action box encouraging users to take further action.
A block to add expandable content. You can hide some parts of your content, and users can unhide them at will.
A "click to tweet" button.
Countdown block to add to your posts and pages.
Content filters to let visitors filter content based on their preferences.
To Contents ↑
33. HubSpot
HubSpot is a popular sales and marketing tool. It offers software tools for companies to handle sales and marketing alongside customer service and customer relationship management (CRM).
HubSpot offers a WordPress plugin that adds sales and marketing features to your website. For example, you can add a live chat module, and visitors can chat with you instantly. You can create forms to collect email addresses and other data from your website visitors.
This plugin includes an email builder that you can use to create responsive newsletters. It comes with over 20 pre-made templates that you can select and customize. HubSpot's WordPress plugin also enables you to send automated emails to your website visitors, e.g., immediately after someone fills out a signup form.
HubSpot's plugin is free to install, but you need a premium HubSpot subscription to access some features.
Pricing:
Features:
Email marketing
Live chat & chatbots
Forms & popups
Analytics
Marketing automation
To Contents ↑
34. WP RSS Aggregator
RSS stands for Really Simple Syndication. It is a file format that gives subscribers access to website feeds in a standardised form. For example, any news app you use likely uses RSS feeds to fetch articles from different sources and aggregates them into one central dashboard.
WP RSS aggregator is a WordPress plugin for importing and displaying RSS feeds on your website. You can display an RSS feed for your website or other people's websites. Anyone subscribing to an RSS feed will get updated whenever the source website posts a new article.
This tool is perfect for building a news aggregator on WordPress. You can import and display RSS feeds for unlimited sources. You can optimize these feeds to fit your website design and retain visitors.
Pricing:
Basic plan for $79 annually
Plus plan for $149 annually
Pro plan for $179 annually
All Access plan for $199 annually
Features:
Full-Text RSS Feeds
Feed to Post
Keyword Filtering for RSS content
RSS display templates
To Contents ↑
35. GiveWP
GiveWP is one of the top WordPress plugins. It enables website and blog owners to monetize their content by collecting donations from readers. This plugin is primarily used by nonprofits and nongovernmental organizations.
To collect donations with this plugin, you must first create an account with a payment processor such as Stripe or PayPal. The payment processor will request documents to verify your organization's authenticity before approving your registration.
GiveWP lets you create visually-appealing donation forms. Donors can register on your website and get a complete history of their donations. You can also get detailed reports concerning all donations as the website owner.
GiveWP offers innovative features like the ability for a visitor to sign up for recurring donations.
Pricing:
Free plan (only supports Stripe & PayPal for payments)
Basic plan for $149 annually
Plus plan for $349 annually
Pro plan for $499 annually
The premium version supports many other payment gateways outside Stripe and PayPal.
Features:
To Contents ↑
36. Visualizer
Visualizer is one of the best WordPress plugins for creating tables and charts for your websites. It provides tools to create different types of interactive and responsive charts & tables and embed them in your blog posts or pages.
You can import the data for your charts and tables using a CSV file or directly from apps like Google Sheets and Microsoft Excel. You can automatically generate different types of charts from your data, e.g., pie charts, bar charts, and line charts. Free users can create 4 types of charts, while the Pro version bumps up that number to 15.
This plugin renders charts using HTML5/SVG technology. Hence, your charts are compatible with different browsers and optimized for desktop and mobile displays. You don't need extra plugins to create and render interactive charts when you have Visualizer.
Pricing:
Features:
To Contents ↑
37. LiveChat
LiveChat is one of the best WordPress plugins for website owners to communicate with clients and visitors. Its primary function is to add a live chat module to your website. Website visitors can use this module to initiate conversations and chat instantly with you.
LiveChat offers a modern and responsive chat window that your website visitors will likely enjoy using. It also includes a customer ticketing system to manage customer support requests.
You can create surveys within your LiveChat chats to evaluate customer satisfaction. You can set the live chat module to automatically pop up when a visitor takes a specific action on your website.
Pricing:
Features:
To Contents ↑
38. Envira Gallery
Envira Gallery is one of the best WordPress plugins for creating photo & video galleries on your website. This tool enables you to create responsive galleries for your website via a drag-and-drop interface. It removes the need to pay a significant sum to a web developer to create a custom solution.
Videos and photos constitute large files that may slow your website's performance. But Envira's galleries are optimized for server performance to maintain your website's speed and ease of use.
This tool works with different page builders, including the Elementor plugin we mentioned earlier. The galleries you create will be optimized for desktop and mobile displays out of the box.
Pricing:
Basic — $29 annually
Plus — $69 annually
Pro — $99 annually
Lifetime subscription — $209
Features:
Drag-and-drop photo & video gallery builder
To Contents ↑
39. Duplicator
Duplicator is one of the best WordPress plugins for migrating and backing up your website. It serves the important role of keeping separate copies of your website in case of data loss or corruption. If you have any problems with your website, e.g., a cyberattack, you can simply restore the backed-up version and have it functioning as usual.
Duplicator lets you clone your website at the click of a button and download everything into a ZIP file. You can upload this ZIP file to any WordPress host and have an exact copy of your website. This tool is helpful for transferring a WordPress website from one host to another or backing up parts of your website. It's a migration and security plugin in one platform.
Pricing:
Basic plan for $99 annually
Plus plan for $199 annually
Pro plan for $399 annually
Elite plan for $599 annually
Features:
Website backups
Website migration
Duplicating a live WordPress website to a staging area to test changes
To Contents ↑
Bonus WordPress plugins
We recommend the following tools to better manage your WordPress blog in addition to the plugins above:
Grammarly: a fantastic grammar checker that includes a plagiarism detector, thesaurus, and other features.
PublishPress: this plugin makes it easy to manage editorial workflow in WordPress.
Akismet is an excellent plugin for improving your website's comments section and reducing spam.
Canva – This app helps you create blog thumbnails and other images for your articles.
WP 2FA: Add two-factor authentication to your WordPress sites with this plugin.
Codeable is a platform that allows you to collaborate with vetted WordPress developers on troubleshooting and customizations.
To Contents ↑
The best plugins for WordPress — FAQs
What are WordPress plugins?
A WP plugin is a software that can be used to add a set of functions to a WordPress website. With plugins, users can enhance their site's functionality or add new features without writing a single line of code.
Where can I find WordPress plugins?
• Log into your WordPress Dashboard.
• Click the Add New link in the Plugins menu. The Install Plugins page appears.
• Search for any plugins on this page.
How do I enable WordPress plugins?
• Log in to your WordPress dashboard.
• Go to Plugins > Installed Plugins.
• Find the plugin.
• Click Activate.
How do I manually install WordPress plugins?
You can download the ZIP file directly from the plugin developer; they'll usually have it on their website or send it via email. Go to the Plugins section of your WordPress dashboard and upload the file. WordPress unzips all the CSS and JavaScript files and places them where they need to be. Afterwards, you can activate the plugin and start enjoying its features.
Are WordPress plugins safe?
No plugin is 100% secure. But learning to assess and select quality plugins before installing them can significantly reduce vulnerabilities. Choose plugins from reputable marketplaces such as CodeCanyon, the WordPress Plugin Repository, or trusted third-party stores.
Why can't I install WordPress plugins?
There could be several reasons. If you're on the WordPress.com free plan, you cannot use third-party plugins; you must upgrade to the business plan.

Another reason is that you may not have administrative rights to install plugins, so ensure your web developer adds your account as an administrator. Likewise, if your website is part of a multi-site network, you must contact the administrator to help install a plugin.
How many WordPress plugins are too many?
Never use more than 20 plugins as a general rule. If you're using shared or low-cost cloud hosting, limit yourself to five plugins. Only use plugins that you know you'll need, and make sure they're up to date to avoid security flaws.
Do WordPress plugins affect your website's speed and performance?

Having too many plugins can slow your website's speed and performance. Plugins need to load alongside your website's content, and too many plugins mean higher loading times. Yet, many developers optimize their plugins for optimal performance, so you shouldn't face speed issues if you use plugins built by well-versed programmers.
What Is the average WordPress plugin price?

The average price WordPress users pay for plugins is $150 annually. Many developers offer free versions of their plugins to let interested users test the features before switching to a paid version if they're happy with what they see. A few plugins offer lifetime subscriptions for WordPress users.
To Contents ↑
The Best WordPress Plugins — Conclusion
You don't have to use all the WordPress plugins and tools on this list, but it's common for our readers to use at least 5 of them. We recommend downloading plugins from WordPress.org or using the links in our articles to visit the official websites. Downloading nulled WordPress plugins and themes may harm your website.
And when it comes to traffic monetization, you won't even need a plugin. With Adsterra, you can maximize your income from your WordPress website using top ad formats that are easy to place and manage. Adsterra is a super-friendly ad network for any type of publisher looking to get the most out of their WP site. Sign up today and start earning more!