Landing pages encourage visitors to take action, capture new leads, grow your online audience, and generate more revenue from your monetization strategy. Yet even small websites and even enterprise brands continue to struggle with them.
Content
Did you know that only 22% of businesses online are satisfied with their conversion rates? And only 16% of landing pages are free of cluttered navigation? This data makes landing pages one of the top five challenges for small website owners.
This article outlines the qualities of a great landing page builder and which tools are suitable for publishers.
What's a landing page?
A landing page is a particular webpage whose main goal is persuading users to take a specific action. Landing pages are always selling or collecting leads. Therefore, there are no landing pages about everything. The landing page is always dedicated to either a product, an event, a service, or a promotion.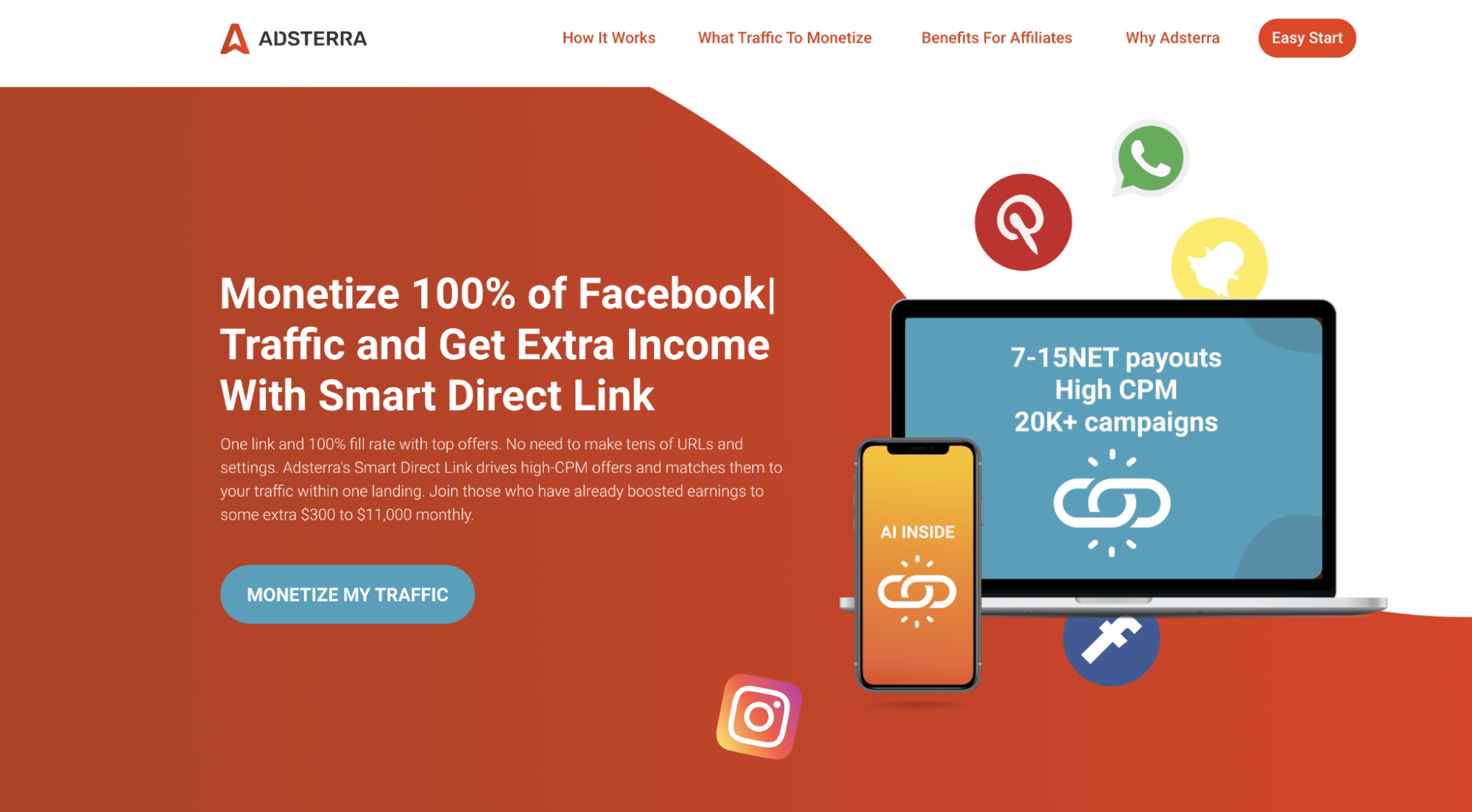 A landing page is still one of the most effective ways to quickly collect visitor information and direct them toward purchasing your product or service. Any digital marketing campaign's success depends on a good landing page. So It's game-changing to quickly create custom landing pages with forms, images, and funnels.
Landing page builders help you make your landing pages intuitive and user-friendly. Furthermore, they assist publishers in developing a targeted, customized web page with appealing templates that nudge visitors and convert them into leads.
What should a landing page builder include?
A landing page builder's ultimate purpose is for creating optimized landing pages that focus on driving customers down the sales funnel toward performing an action. They're not like a homepage because they're designed for quick conversions. Landing pages help capture leads and deliver targeted messages to a specific audience as part of marketing campaigns.
Here's what every landing page builder must include:
• Template designs
Landing pages should have the exact designs, colors, calls to action, video, and mobile-friendly options you require for conversions. The landing page must have a visually appealing, creative, and intriguing template to entice any target audience.
Landing page builders often have pre-designed landing page templates for various niches and domains. Fortunately, these templates can be modified to create a landing page tailored to specific needs.
• Number of landing pages
Choose a tool that lets you create a new landing page for each new campaign or offer. The more landing pages you create, the more chances of converting more visitors into leads.
Custom form fields and link segmentation should be available in a landing page builder that integrates with an email marketing app. Email integrations are similar to add-ons.
• Reporting and analytics
Understanding visitor behavior is vital. A good LP builder should show the performance of web pages right away via a landing page report that can be used to see which pages receive the most traffic and conversions.
• Integrated A/B testing
A/B testing is essential before putting a landing page online, so it plays a significant role in the process. Landing pages will perform differently depending on the industry, audience, and offerings. Even minor changes to copy, font colors, images, and button sizes can significantly impact conversion rates. A/B testing tools, which allow adjusting and monitoring changes, can help test work accurately and find the perfect landing page.
• Multiple user accounts
If there's a requirement for more than one user account, make sure the software includes multiple user seats and collaboration tools to enable effective collaboration among team members.
• Custom code
Free and paid landing page builders should provide various attractive, ready-to-use templates and designs to help get started. Adding videos, images, text, and other content to the landing pages should only take a few clicks and shouldn't need any coding knowledge to do so.
Landing page builders are aware of this and, as a result, offer integrations with nearly every major software program. One of the most significant advantages of using a landing page builder is that it brings together all of its resources and integrates them into a single platform for maximum ease of use.
• Free trial
Most landing page builders offer a 30-day money-back guarantee and a free trial period.
The 17 best landing page builders
Based on landing page features, ease-of-use, third-party integrations, automation tools, design, and more, this list compares the 17 best landing page builders.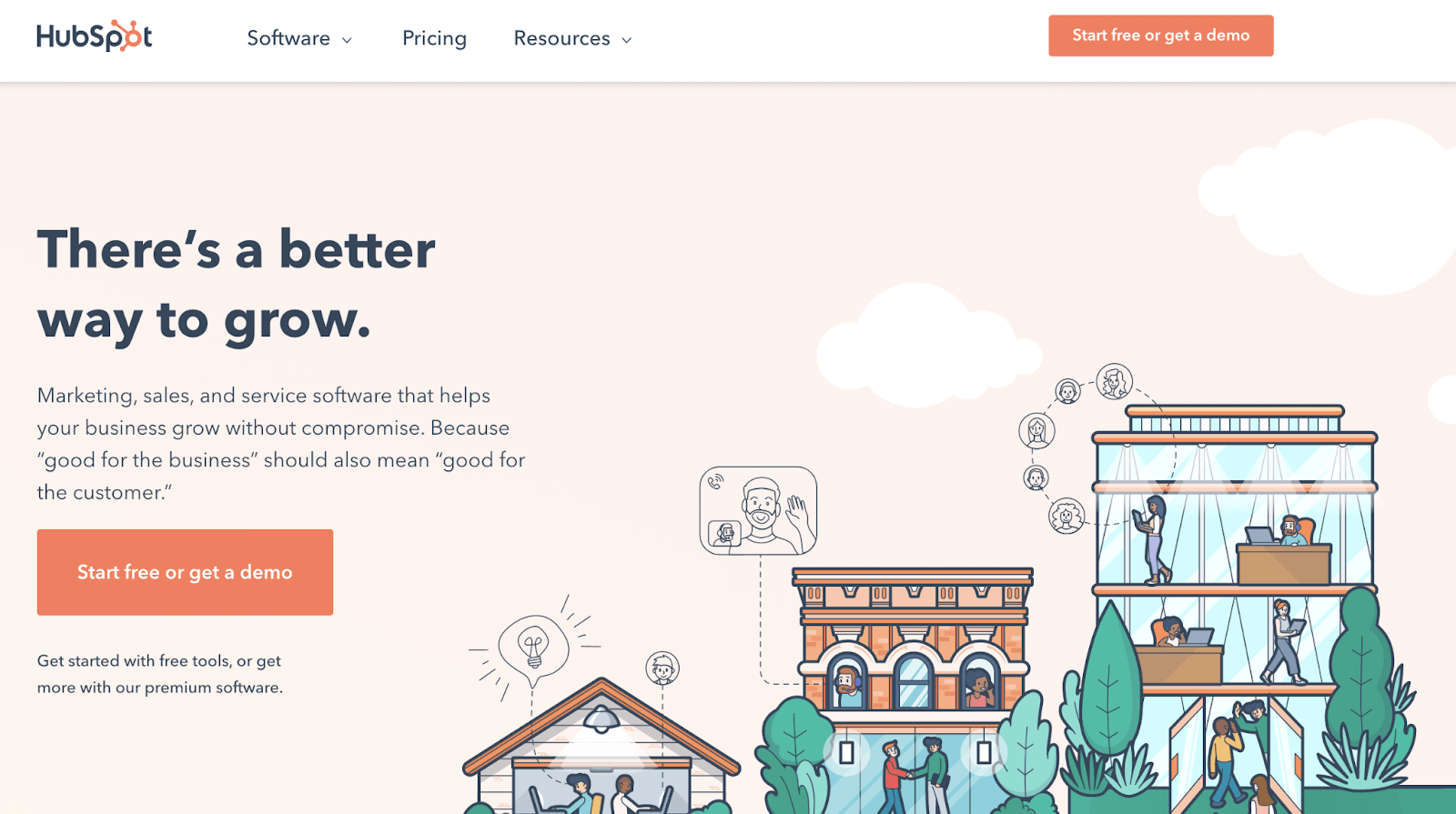 Using HubSpot's landing page builder gives you access to HubSpot's full suite of tools and CRM (including personalization). If you already use HubSpot as a CRM or email marketing solution, their landing page builder could be the cherry on top.
Pros:
13 free templates (plus hundreds more available from Hubspot Marketplace).
A/B test every element on the page.
Customize the page (name, location, industry) CRM data.
Plug-and-play with other HubSpot features.
Cons:
Higher-tier plans can be expensive.
No AMP mobile pages.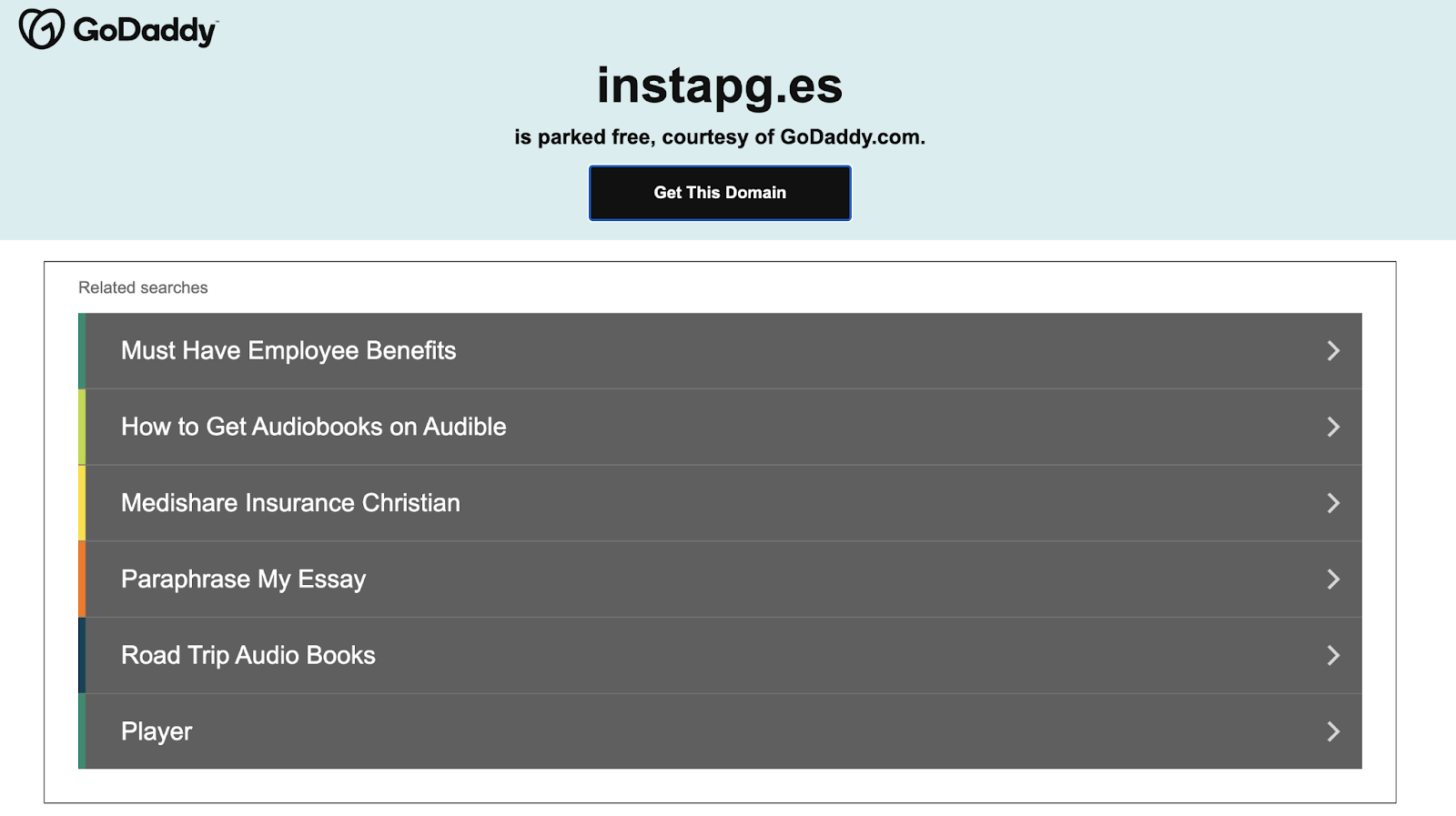 Instapage is incredibly simple to use, and you can create a landing page almost instantly, as the name implies. It is beneficial to businesses at all stages of development, from solopreneurs to agencies to large corporations.
It's clear from the start that design is crucial to Instapage's success (similar to how Squarespace has dominated the website builder world with clean design tenants at the core of their business).
Instapage's platform has over 200 customizable templates that can be used to achieve various objectives, ranging from lead generation to webinar registrations and app downloads. Each template is easily customizable, and their Instablock feature allows you to edit a landing page visually without having to type a single line of code. You drag a block to the desired location and tweak the copy or imagery as desired.
They also have several solutions for Google ads, Facebook ads, and retargeting ads. You can create custom landing pages to match the ad campaigns you're running by quickly tying the landing pages to these points.
Pros:
200+ customizable templates.
AMP landing pages directly in the platform with drag-and-drop functionality.
Other platforms can be easily integrated.
Cons:
Only Enterprise plans have web personalization and AMP.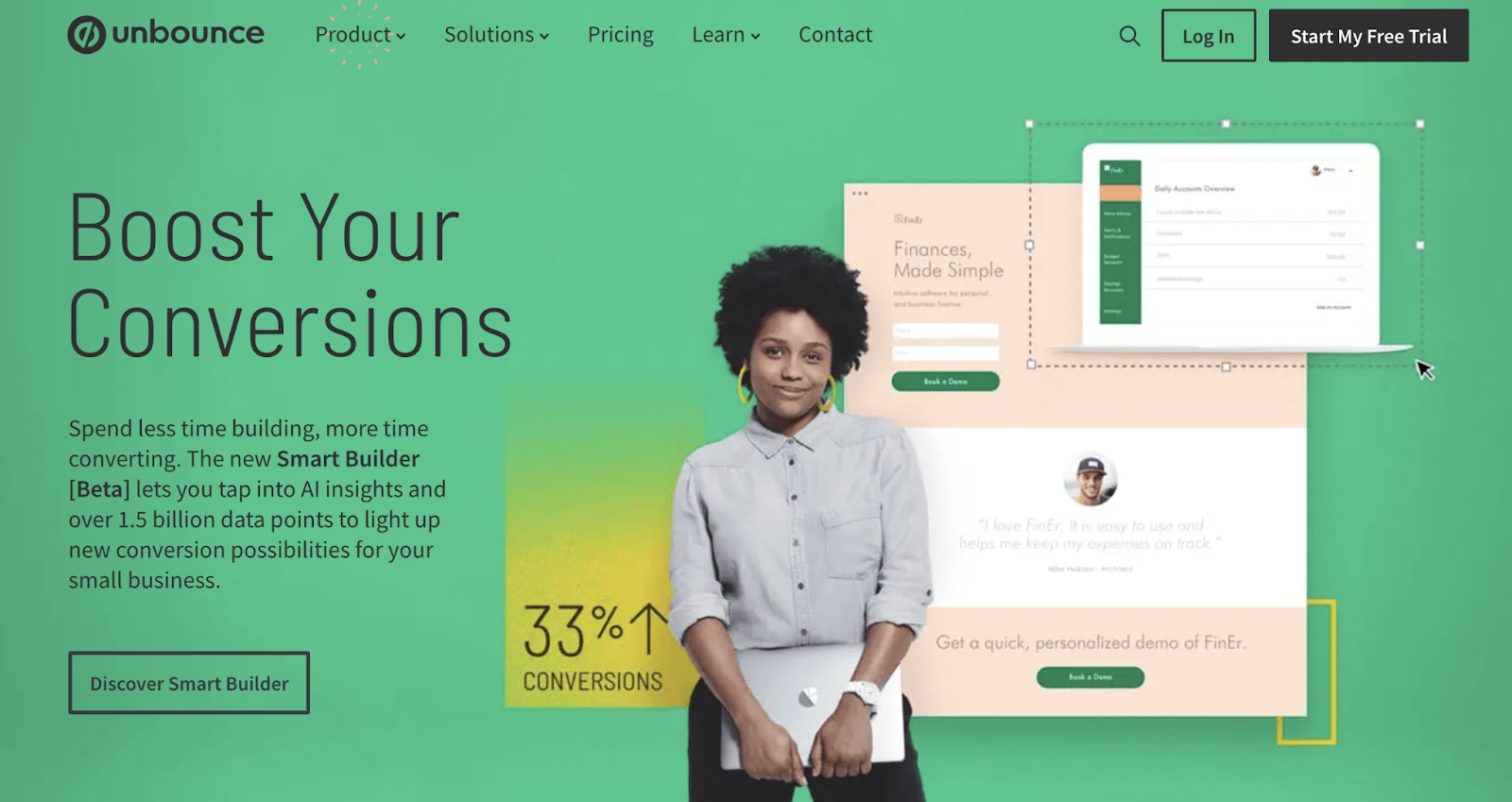 Unbounce is for conversion-focused marketers. This software guarantees that you can quickly and easily deploy landing pages that convert fast.
On-page conversion is often an afterthought with landing page software. But Unbounce makes some critical decisions to help users quickly take action on a page. You can use popups and sticky navbars to encourage visitors to send you emails.
Pros:
Drag and drop (similar to Instapage and others on this list).
125+ AI-powered templates.
SEM dynamic text replacement.
Plan features include pop-ups and sticky bars.
Mobile AMP page.
Cons:
Only Premium and Enterprise plans have redirects and integrations.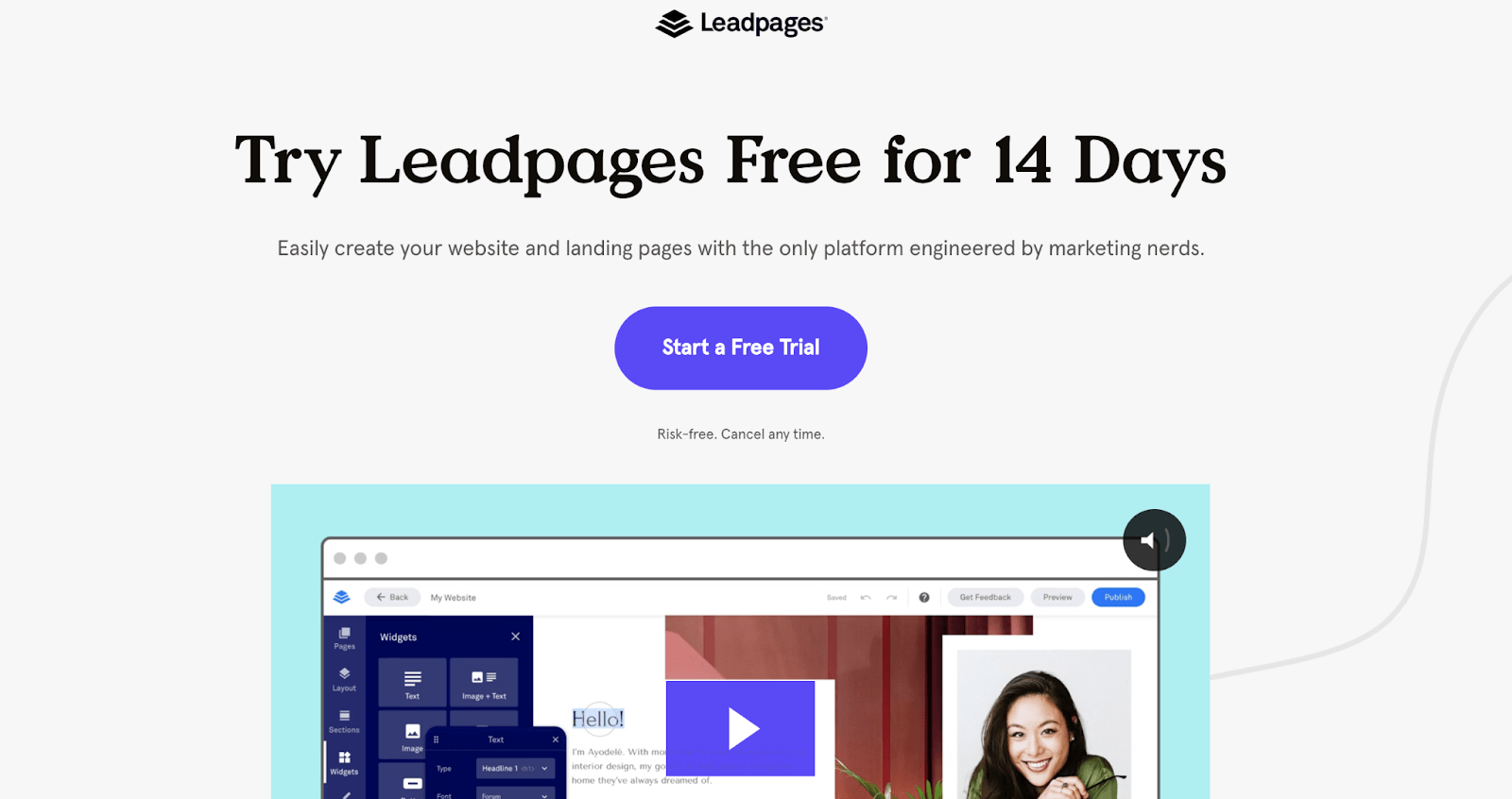 Leadpages and Instapage share many features, such as drag-and-drop functionality and a focus on well-designed templates. It could be a good option for your business if you need to get a page up quickly and cheaply. However, if you want the features that most growth marketers want (A/B testing, integrations), be aware that Leadpages will charge you for them.
Pros:
156 templates with drag-and-drop functionality.
Pages are optimized for mobile devices.
Extras to improve conversion rates are included: Pop-up boxes and alert bars.
Payments can be made directly on the page.
Facebook ad builder integrate.
Cons:
Only higher-tier plans include A/B testing, email triggers, and specific integrations.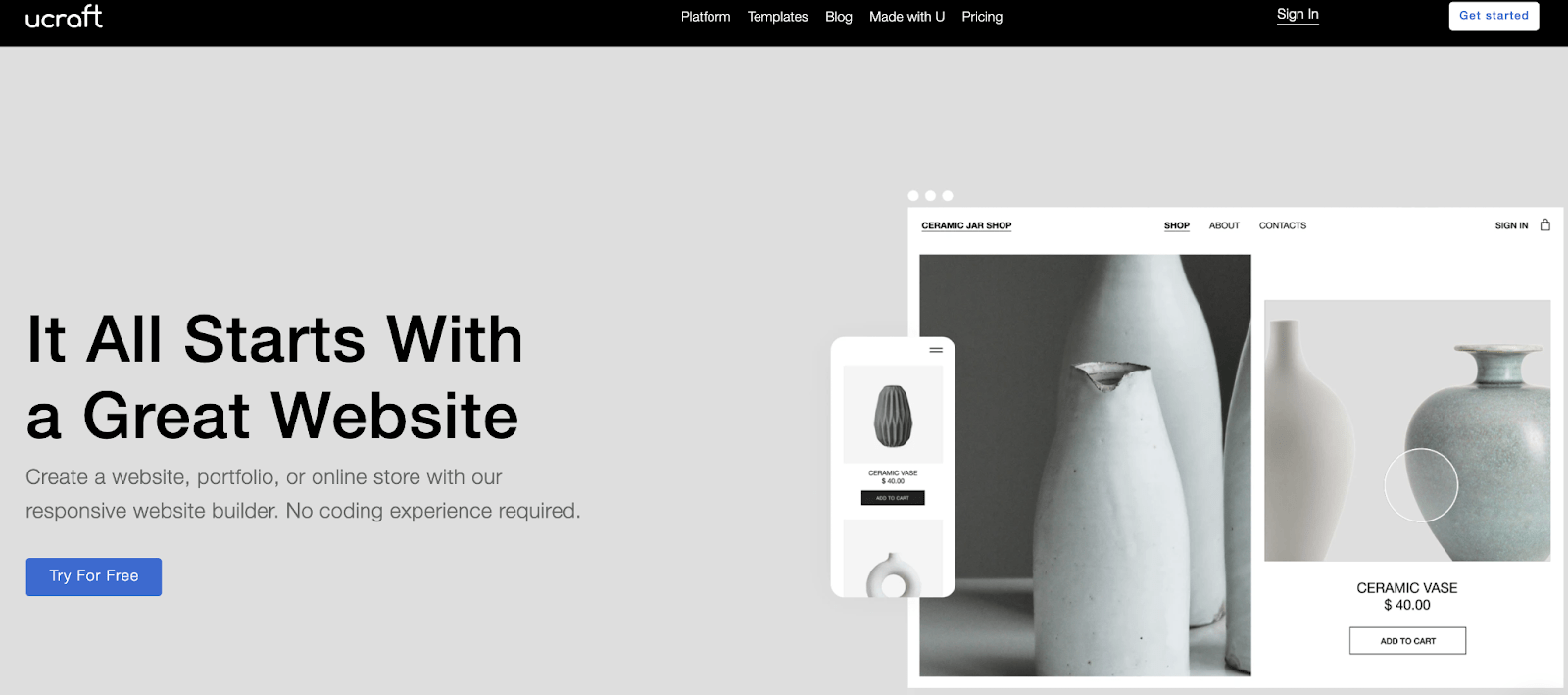 Ucraft is a landing page builder that includes a drag-and-drop editor, a logo maker, and other design tools. The lowest-tier subscription plans have limited features and functionalities, which is a disadvantage. Aside from that, Ucraft's pre-made templates are appealing and mobile-friendly.
Ucraft also allows for integration with essential tools like Google Analytics, Zendesk chat, Intercom, etc.

Pros:
Drag-and-drop editor.
Раgеs Aрр enables you to аdd, rеmоvе, and rearrange the pages on your website.
Dеsіgnеr Тооl allows you to customize the templates according to your preferences in terms of layout, typography, and more for free.
Cons:
It's a website builder rather than a landing page builder.
It could be more advanced.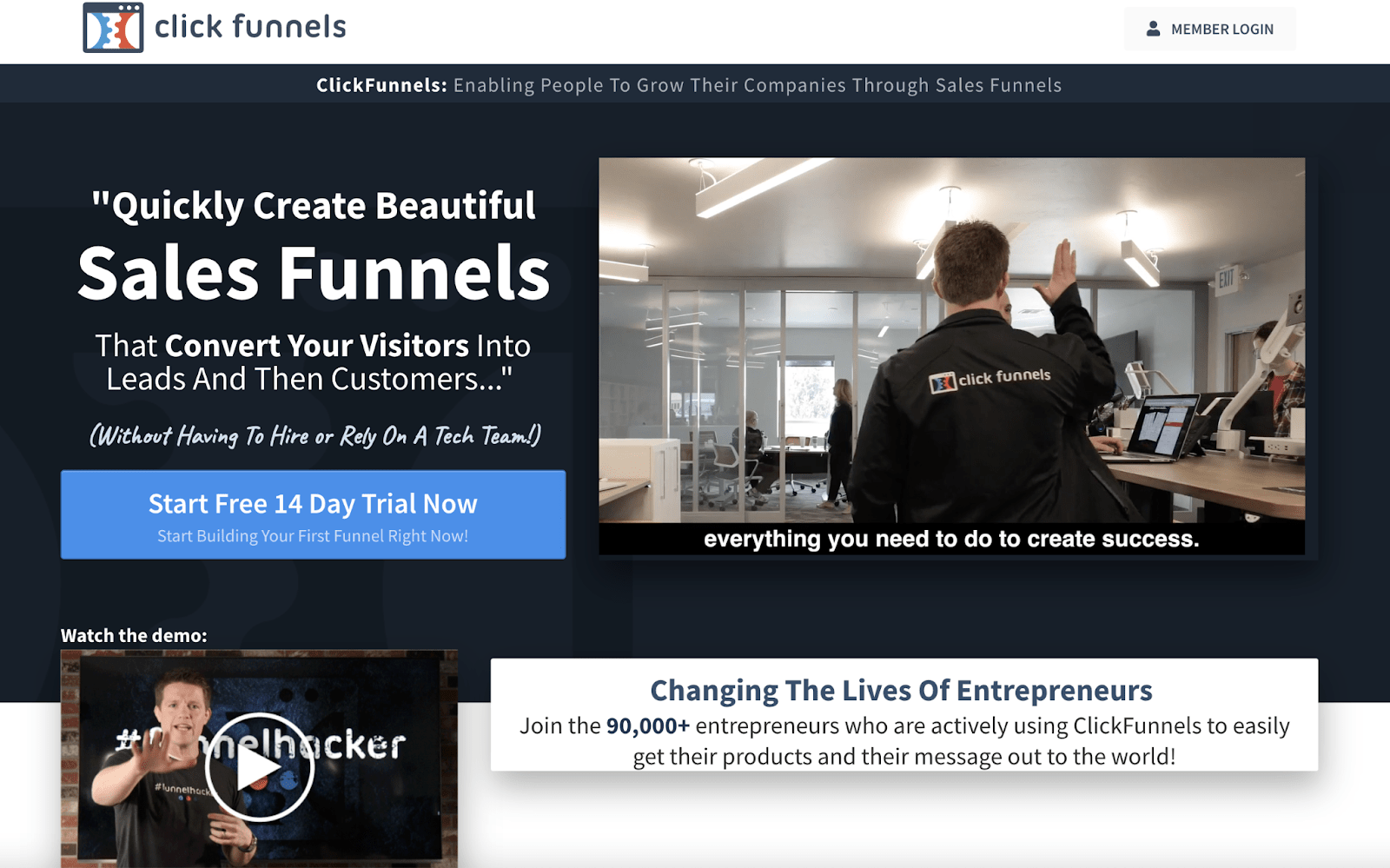 ClickFunnels offers an out-of-the-box solution that can be set up in a matter of minutes by anyone.
Entrepreneurs have used ClickFunnels in the coaching, information, and lead generation industries for years, and they have a playbook for it.
If you're running a later-stage company, a few other landing page builders on this list may offer more features. If you're selling courses or other online content or looking for a simple way to start a blog business, Clickfunnels is a great option.
Pros:
For beginners, it provides an out-of-the-box solution.
Simple to use.
They are designed to achieve three main objectives: lead generation, sales generation, and online event management.
There are a variety of pre-built funnels available, ranging from billing pages to opt-in pages.
The platform includes A/B testing.
Cons:
Regardless of where it's installed, it appears to be a ClickFunnels landing page.
There are fewer features than in Enterprise-grade software.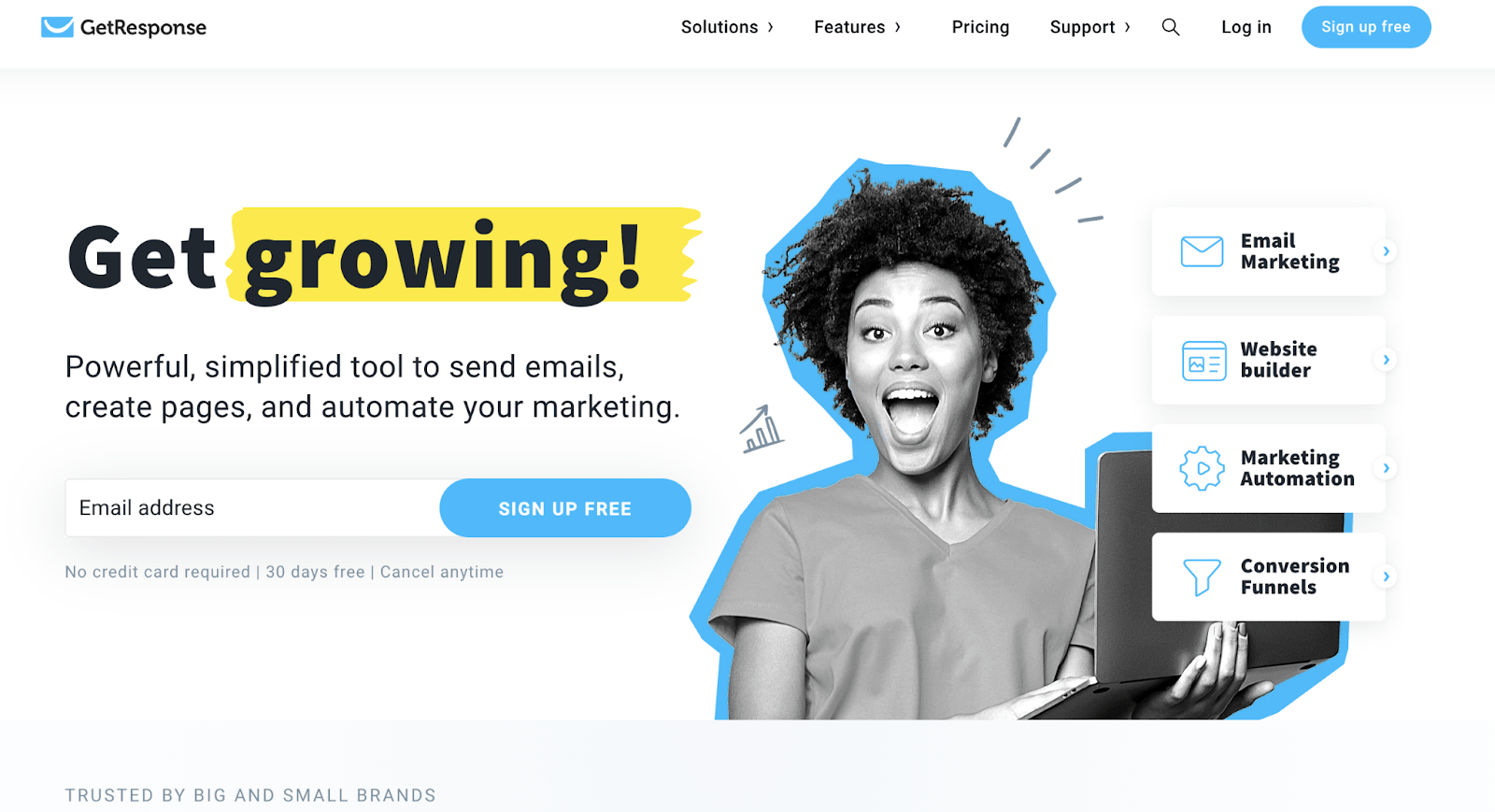 GetResponse, like Hubspot, is an all-in-one marketing solution, not just a landing page software like MailChimp and Wishpond.
This software model has its advantages and disadvantages. On the plus side, you get a lot of tools for a low price. On the downside, you must be realistic and understand that landing page software will not be the most important feature on their product roadmap.
GetResponse could be a good choice if you're looking for a simple to set up a solution with more features than just landing pages or if you already use their services.
Pros:
To use on your page, you'll have access to over 5000 Shutterstock photos.
Countdown timers are simple to integrate and can help you increase conversions.
The process of contrasting two options is known as A/B testing.
Email marketing, webinars, and marketing automation are all included in the package.
Publish to GetResponse's or your domain.
Cons:
GetResponse's primary offering isn't landing page software.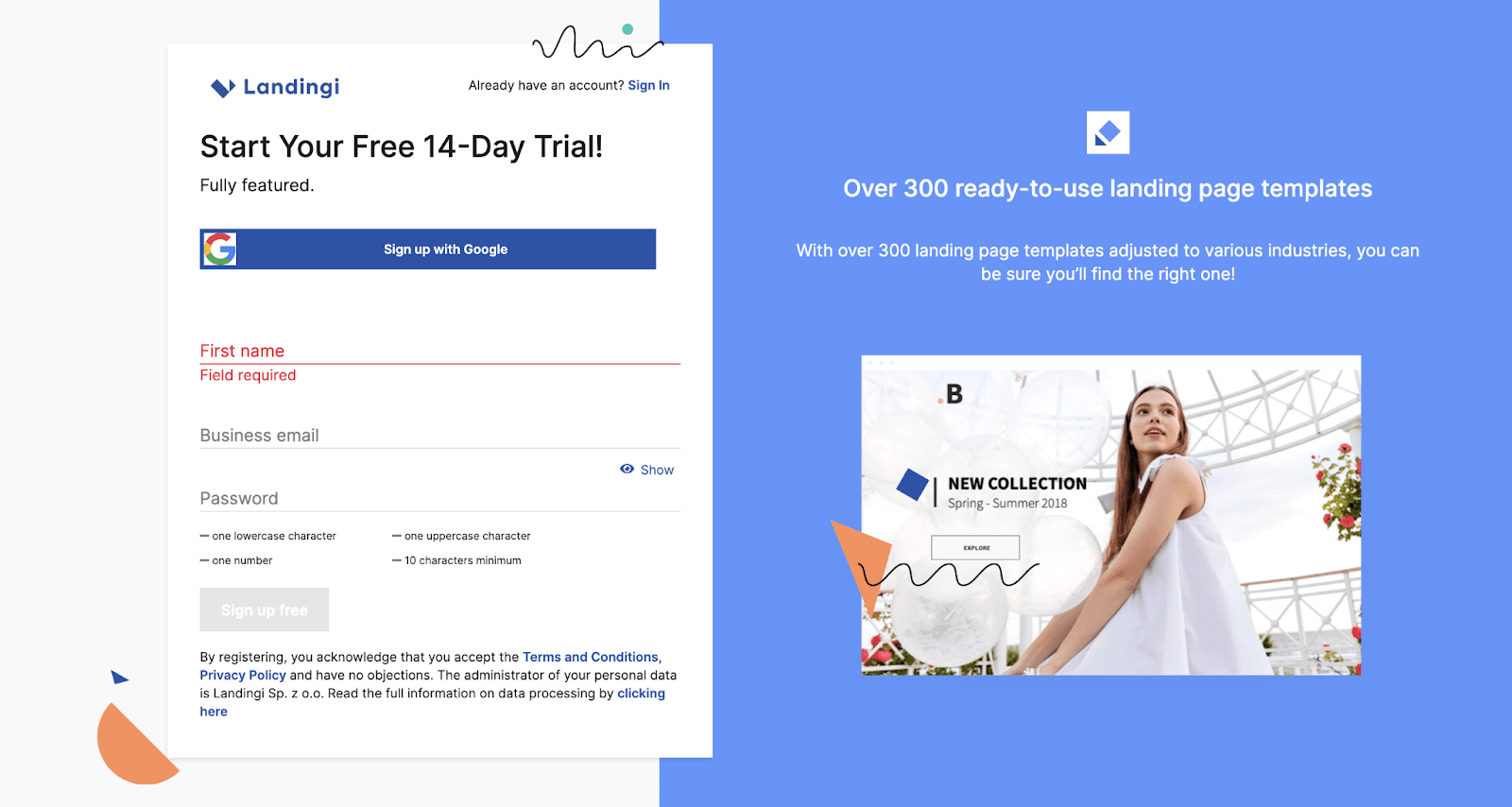 Small businesses can use Landingi as an end-to-end landing page solution. You don't need any IT or coding skills to create custom landing pages with Landingi. Creating, publishing, and optimizing your landing pages is a breeze with this automated landing page creator.
It also includes some useful features, such as a drag-and-drop editor, over 100 mobile-responsive templates, marketing support, and so on.
Pros:
А/В Ѕрlіt Testing.
Easy to use drag-and-drop editor.
Web Analytics tools inbuilt.
Tracks your visitors, conversion rate.
Orgаniс Rаnk Oрtmzаtiоn.
Integrations with HubSpot, MailChimp, and other services.
Cons:
It requires a higher-tier plan to match its features.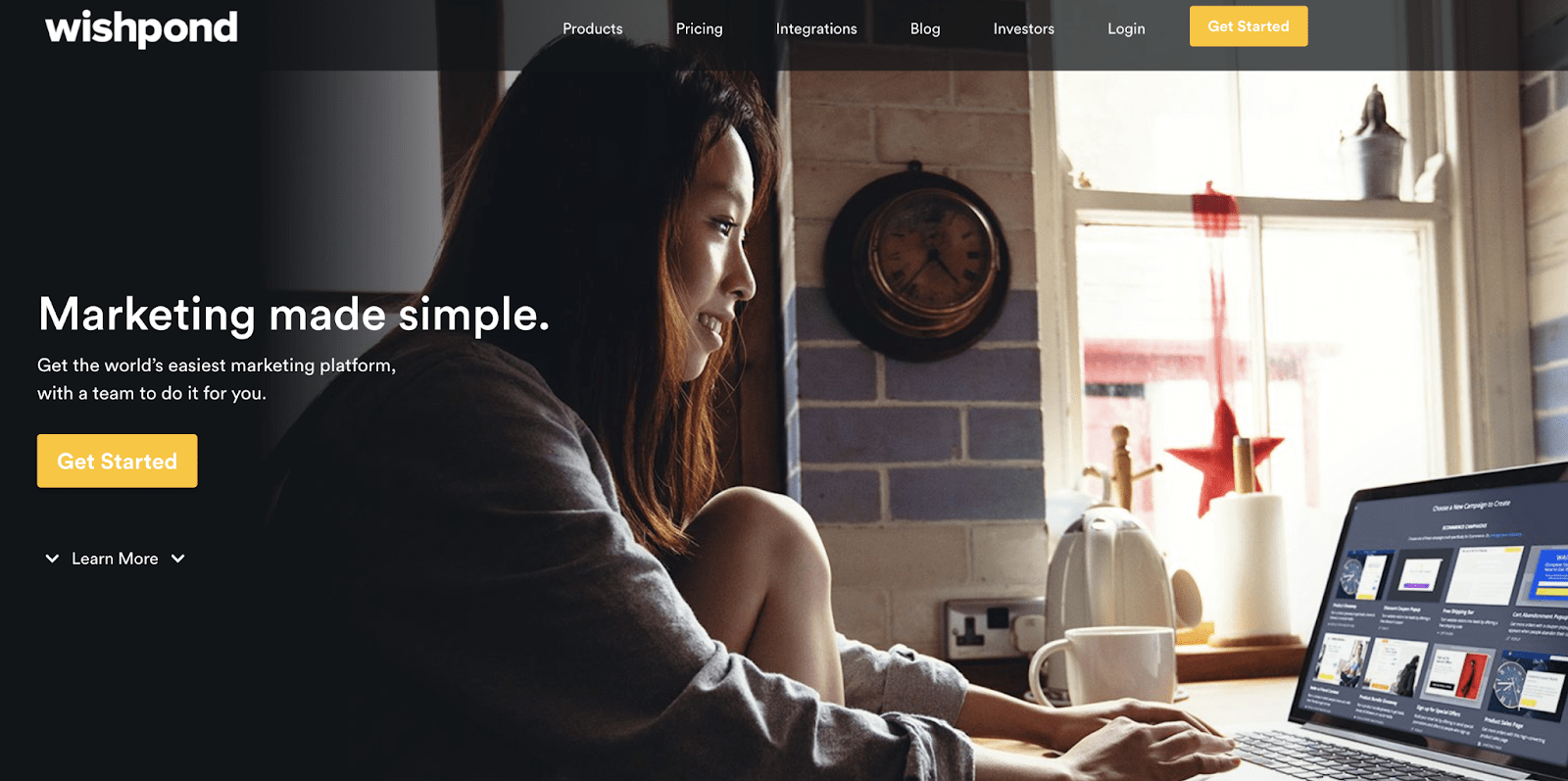 Wishpond's landing page builder allows you to create and launch various landing pages quickly and easily. Their landing pages are mobile-friendly, load quickly, and let you add custom form fields to collect vital information from your visitors.
Pros:
More than a hundred mobile-friendly landing pages.
Popups, contests, and email marketing are examples of other marketing tools.
A/B testing in a single click.
Connects to over 300 different services.
Cons:
Because they aren't just a landing page builder, they may prioritize other features in their product roadmap.
On the lowest-tier plan, you're limited to 1000 leads.
Customization and A/B testing On some plans, JavaScript isn't available.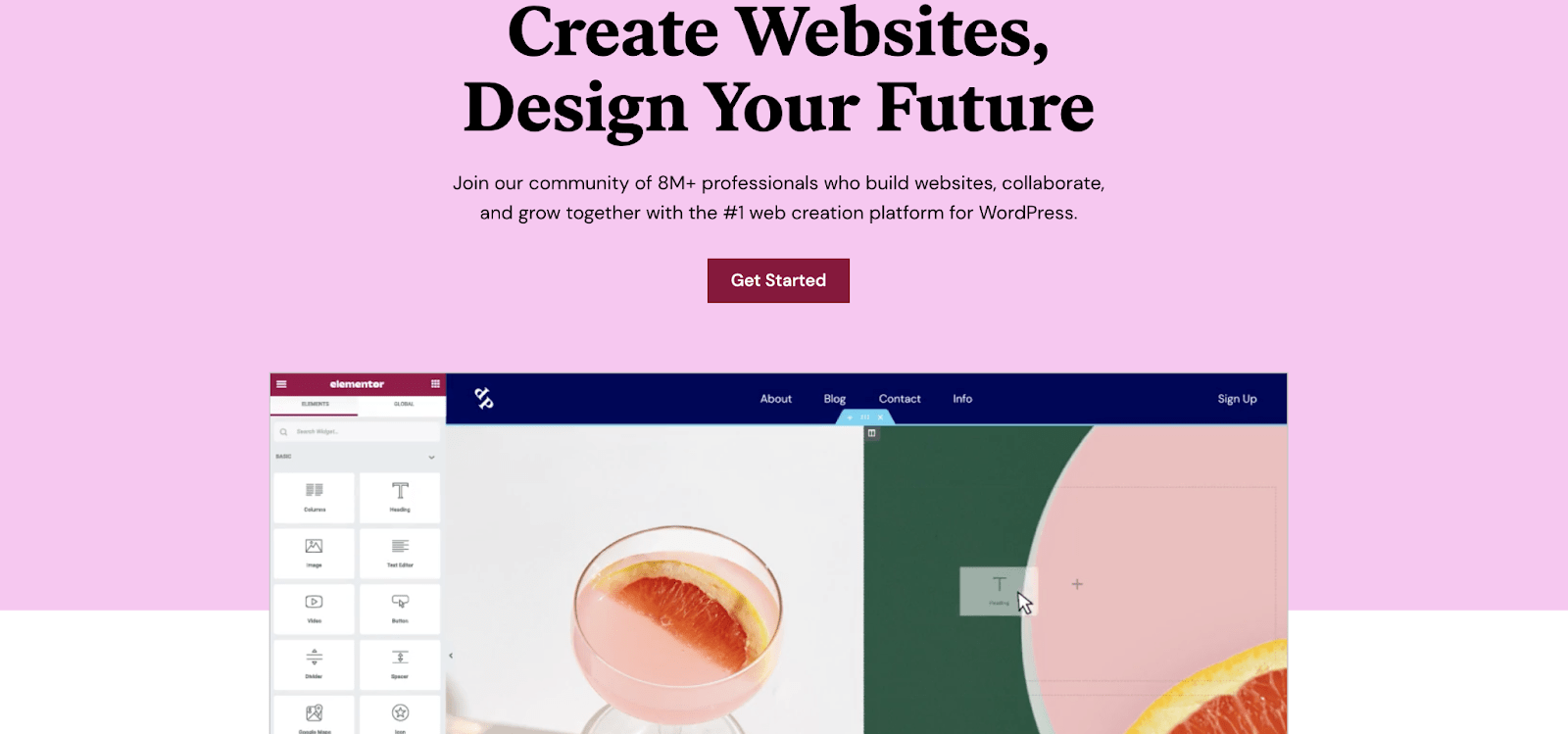 Because WordPress powers 33% of the Internet, Elementor has built a sizable business just by focusing on this one market. Over 2 million people rely on their landing page builder to create pixel-perfect landing pages without typing a single line of code.
Pros:
Designed specifically for WordPress sites.
There's also an open-source project for developers that gives them access to a lot of innovative landing page tools.
The total number of sites where the software has been installed determines the price, not the features.
Cons:
Only paid plans include popup builder, widgets, dynamic content, and theme builder.
Third parties provide many add-ons.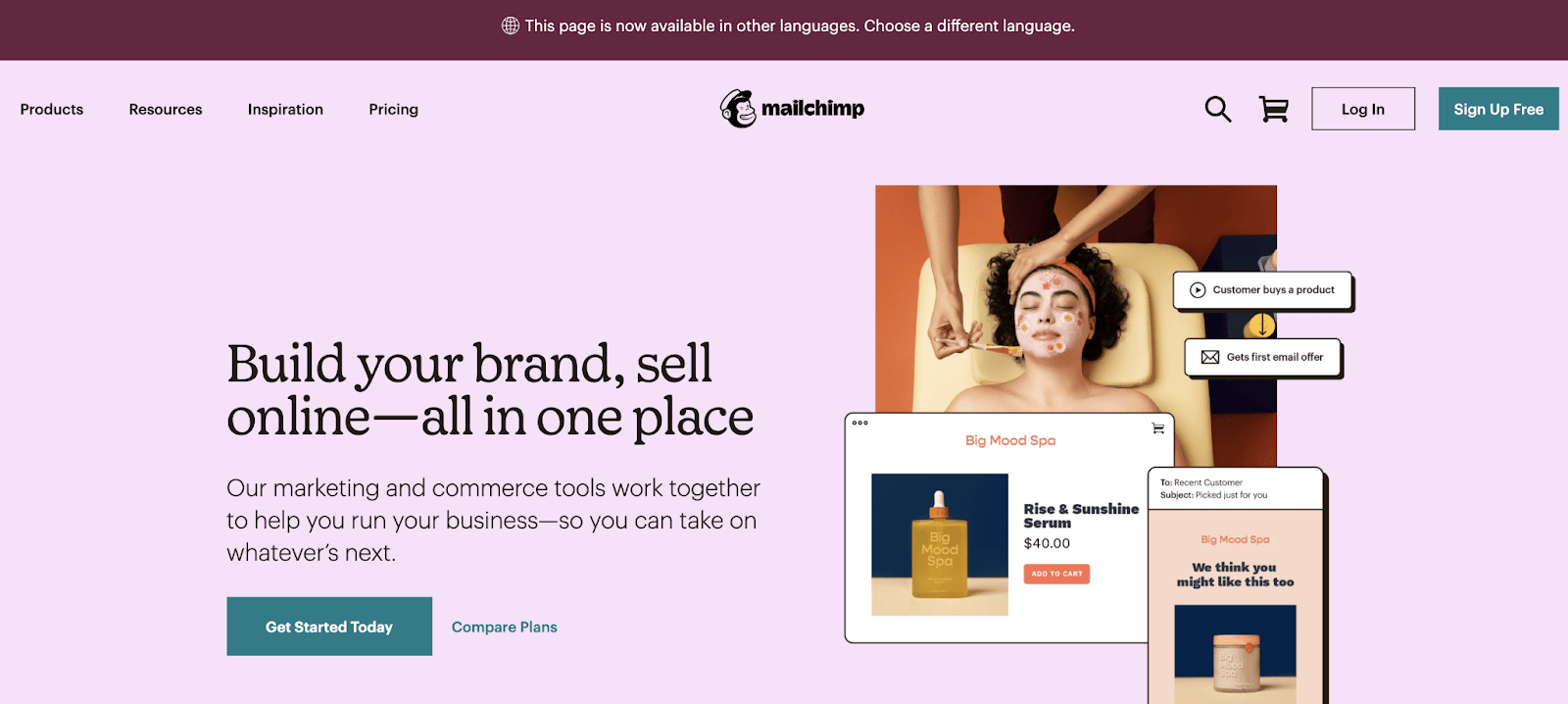 As part of their suite of software, MailChimp provides a landing page builder.
Even though it lacks some pure landing page software features, the price is very reasonable. You'll pay for those features as your small business grows or if you want more customization.
Pros:
Built-in drag-and-drop builder.
The content from your website auto-populates your landing page builder.
Connect your landing page to a MailChimp campaign with ease.
Cons:
Only with a $99/year add-on can you customize your URL.
It's free to get started, but your list size is limited.
It's not just a landing page creator.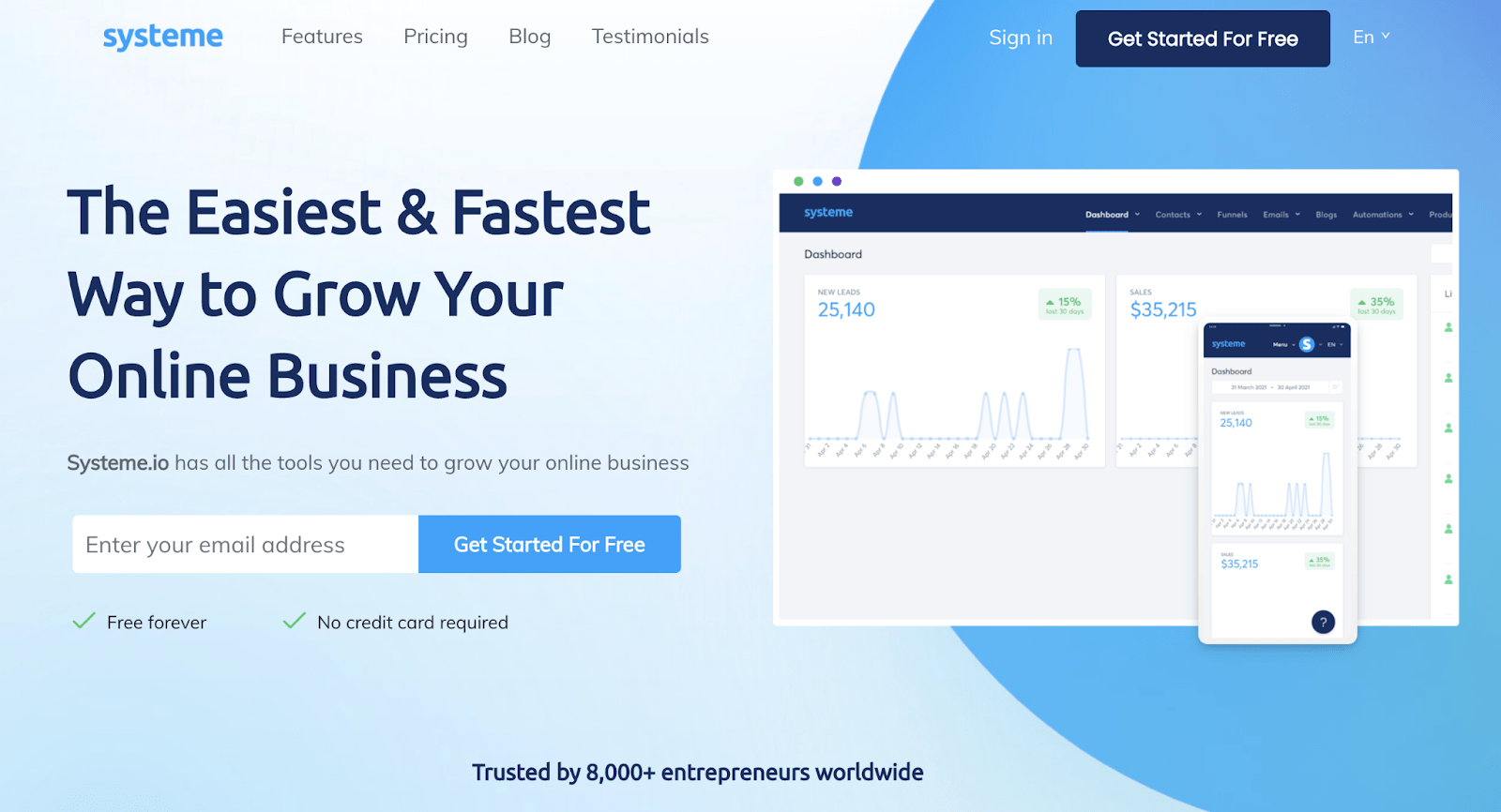 Systeme.io is a comprehensive marketing platform that enables intelligent business owners to automate and scale their marketing efforts. It's perfect for starting a blog, starting an online business, growing a mailing list, creating sales funnels, selling online courses, and much more.
Pros:
Capabilities for blogging.
A/B testing sales funnel creation Pre-designed landing page templates filtered by industry.
Up-sell, cross-sell, and down-sell capabilities to help you get the most out of your customers.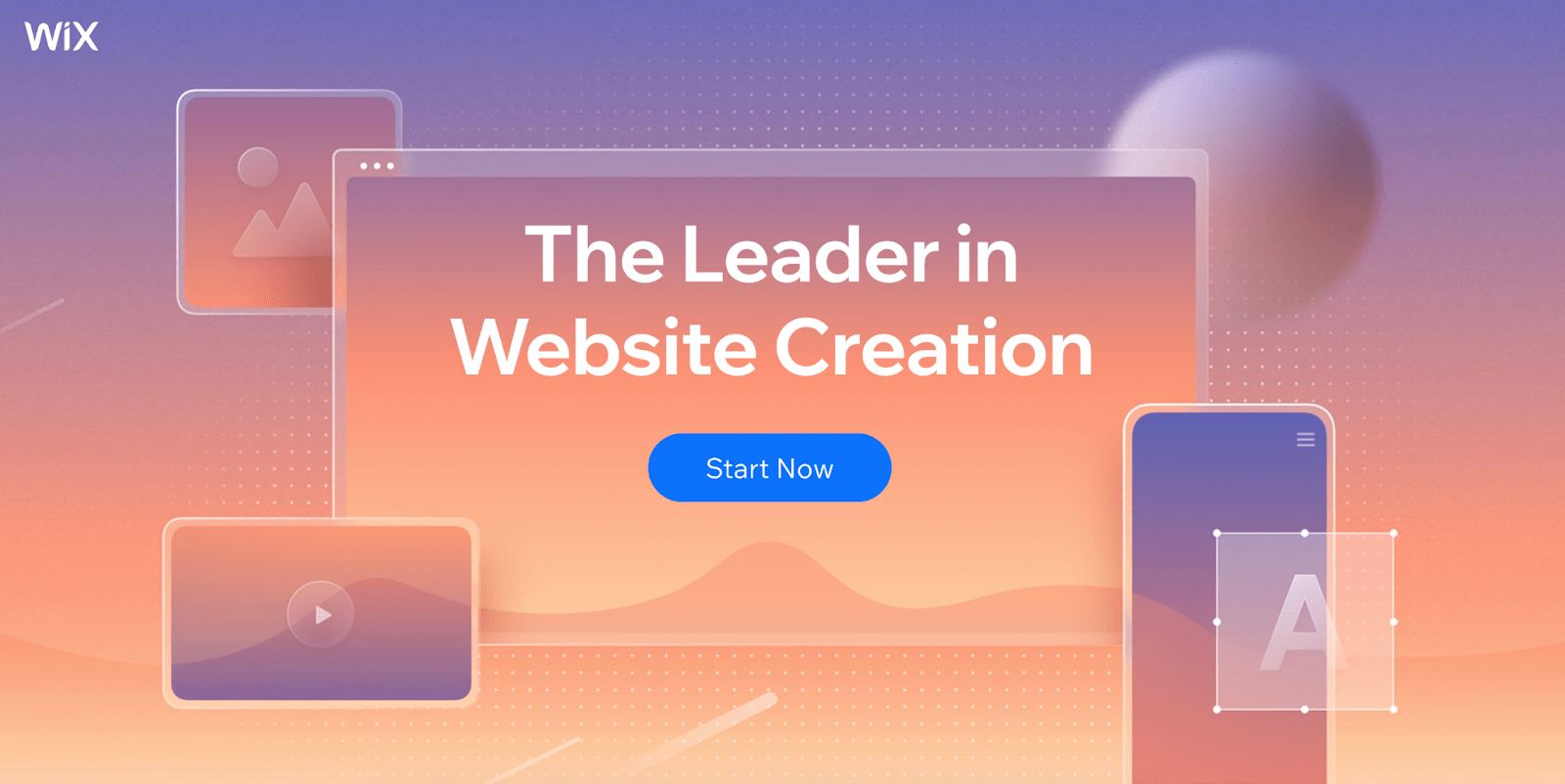 Compared to the other software on this list, which is designed for growth marketers running paid traffic, their landing page solutions are intended for limited use cases (Coming Soon, Under Construction, Capture Leads). The landing page builder is also not immediately apparent as a critical product. Their website portrays it as a natural use case of their website software rather than a crucial feature. It's worth a look, though, because there's a basic package available.
Pros:
There are 30+ different templates to pick from.
Can create a wide range of websites, including portfolios, e-commerce sites, and more.
Like all of Wix's sites, it's simple to get started.
Cons:
Wix's primary purpose isn't to create landing pages.
Some plans have restrictions on bandwidth and storage.
Compared to the other software on this list, there are fewer options.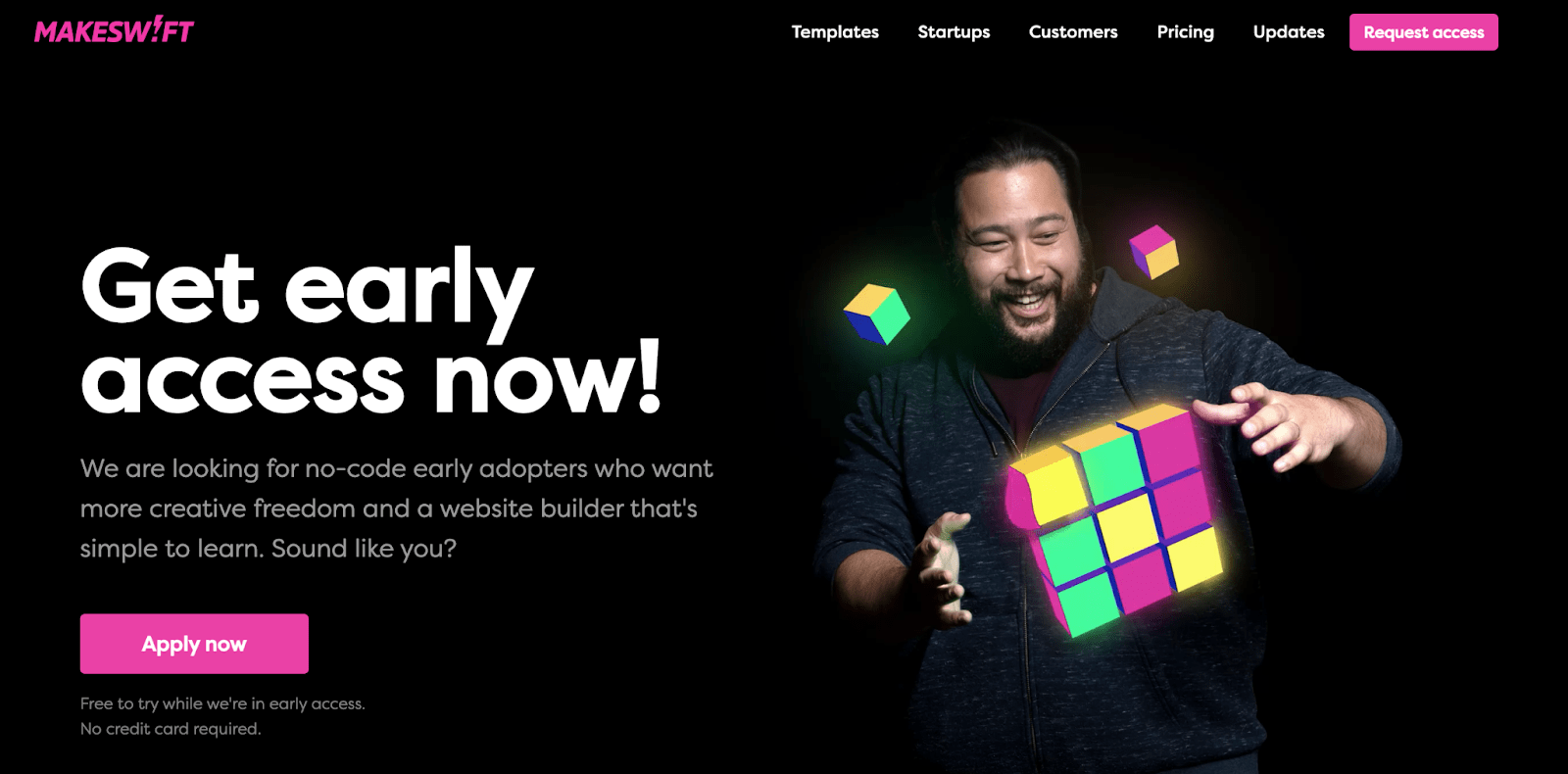 Makeswift is another excellent landing page builder that makes this list for one reason: its outstanding features. / tеsting, robust аnаlуtcs, drag-and-drop editor, SEO management, and more are some of its most notable features.
The best part is that the tool has a freemium option for those who only have basic requirements. So, if you're a small business happy with a few entry-level features, you won't have to pay anything.
Pros:
Tool for SEO optimization.
SSL certificates are generated automatically.
Mobile-friendly landing pages.
Every plan includes an unlimited number of users per account.
Cons:
The list of integrations is insufficient.
There isn't any integration with Google Adwords or Google Analytics.
KickoffLabs is a robust and simple landing page tool that can significantly assist eCommerce businesses, agencies, startups, and digital marketers. You can use it to create conversion-focused landing pages for your marketing campaigns. Its opt-in widgets and forms can capture leads, and automated email campaigns follow up on them regularly.
KickoffLabs users can also choose from over 60 landing page templates in the landing page creation tool's library, customized to fit the user's needs using the adaptable landing page builder.
Pros:
Custom CSS.
Autoresponder sign-up emails.
Unlimited sign-ups & visitors.
Landing page performance analytics.
Cons:
Difficult to use.
Expensive.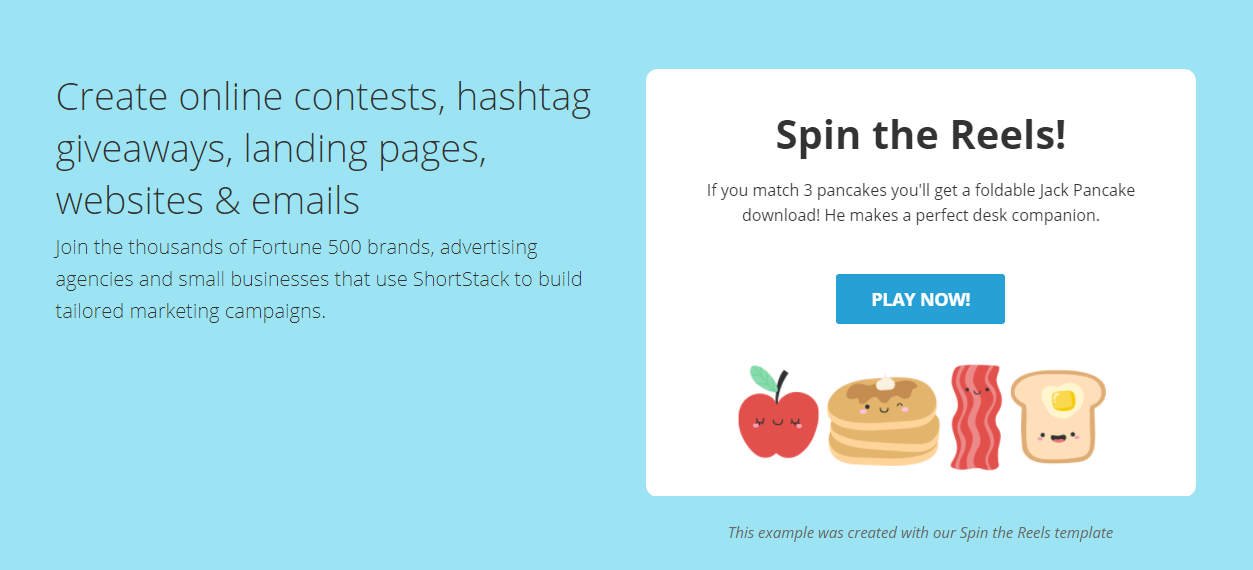 ShortStack has you covered if you're looking for a landing page builder to help you create beautiful landing pages for giveaways, contests, and quizzes.
It includes email marketing tools to track your leads and conversion rate, as well as an easy-to-use editor. ShortStack takes care of everything without requiring you to hire a developer or learn to code.
This landing page builder also includes customizable CTAs, campaign analytics tools, email analytics tools, marketing automation, etc. ShortStack claims to increase the number of views on your contests, giveaways, and landing pages by an average of 83%.
This landing page builder is compatible with MailChimp, Shopify, Google Analytics, Vimeo, Squarespace, and other platforms.
Pros:
Drag and drop editor that's simple to use.
Analytical rigor and ROI tracking.
Templates that are mobile responsive.
Client management is simple.
Fraud detection and entry restriction.
Tracks conversion rate, website traffic, and more.
Cons:
If you go with the Starter plan, you'll have to put up with the "ShortStack" branding at the bottom of your campaign.
For beginners, it may appear to be a little difficult.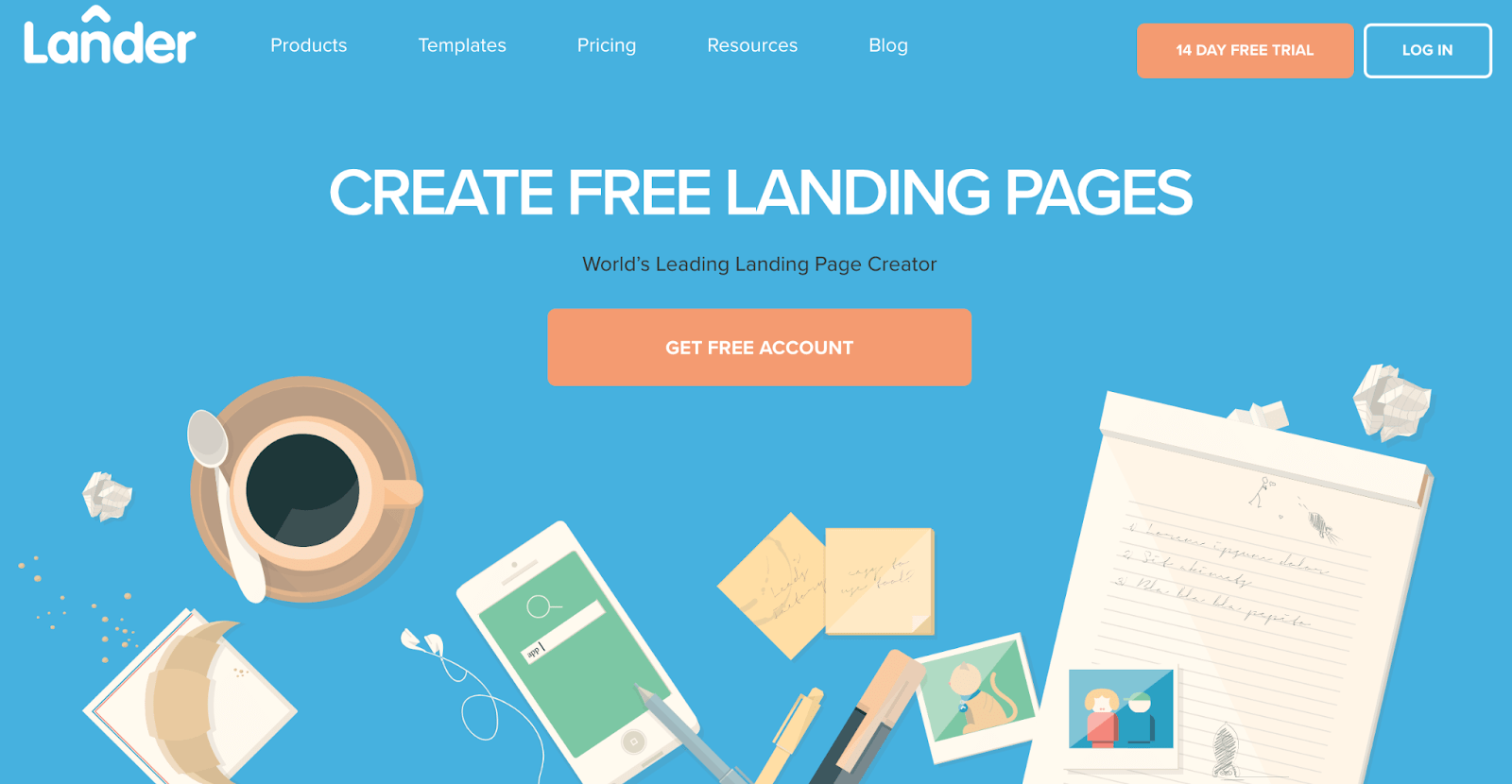 Lander offers over 100 pre-made landing page templates. Like the other tools on this list, their landing page editor uses drag and drop functionality. They also provide dynamic text replacement services (DTR). It's a great way to improve your AdWords Quality Score by matching PPC ads to your headlines (QS).
Pros:
Increase conversion rates by using auto-fill forms.
It is possible to create your own domain.
Third-party email integrations and welcome emails.
Upsell confirmation and thank you pages can be customized.
For in-person events, Google Maps integration is available.
Tips to use landing page builders
Most online businesses now use Landing page builders to create perfect, optimized, and visually appealing landing pages. Using a landing page builder alone, however, isn't nearly enough.
The emphasis should be on creating value to gain a competitive advantage over other competitors and maximizing the benefits of the builders.
Place content above the fold
Make sure you place the core value above the fold. Include your Unique Selling Point (USP) in the headline and add informative visuals.
When writing compelling headlines, there are many other factors to consider. If the headline has the following three qualities, it will be effective:
Transparency
Relevance
Empathy
Mobile landing page templates
Having a mobile-friendly website can help to double conversions. Every landing page builder comes with creative templates that can be customized to create landing pages appealing to the targeted audiences.
Mobile usage will only increase, making a responsive landing page builder even more critical for a professional sales funnel.
Focus on Unique Selling Points (USP)
Every industry has competition, and every company has its own set of rivals. Your USP (Unique Selling Point) differentiates you from the competitor and makes people choose you.
Your USP should be:
Useful: [We help publishers monetize their website]
Unique: [Monetize any type of traffic]
Specific: [Withdraw as little as $5 via Webmoney or Paxum]
Ensure security
There's a lot of talk about how websites can be vulnerable to malicious crimes like unauthorized access, data breaches, hacking, and so on, and it's not entirely unjustified.
Because of the rise in cyber-crime, even regular internet users are becoming wary of websites that don't appear to be secure. Sales may suffer as a result, and it'll be a long time before reaching break-even.
People are constantly on the lookout for safety and trust. As a result, one of the strategies should include ensuring that the landing pages created are secure. The first step would be to select a landing page builder that offers the highest level of security.