Keyword backlisting is one of the biggest threats to publishers worldwide. Here are some statistics: because of keyword blacklisting, in 2019 in the USA new publishers lost over 2.8$ billion dollars, and in the UK news outlets and magazines lost about £170 million.
If you are a publisher, imagine you are getting traffic to your website but are not making any profit out of it. This can happen to any publisher, and has maybe already happened to you.
To help you understand keyword blacklisting better, I am going to talk about it in detail and explain the reasons behind it, as well as look at some of the possible solutions to the issue it creates. Let's get into it:
What is Keyword Blacklisting?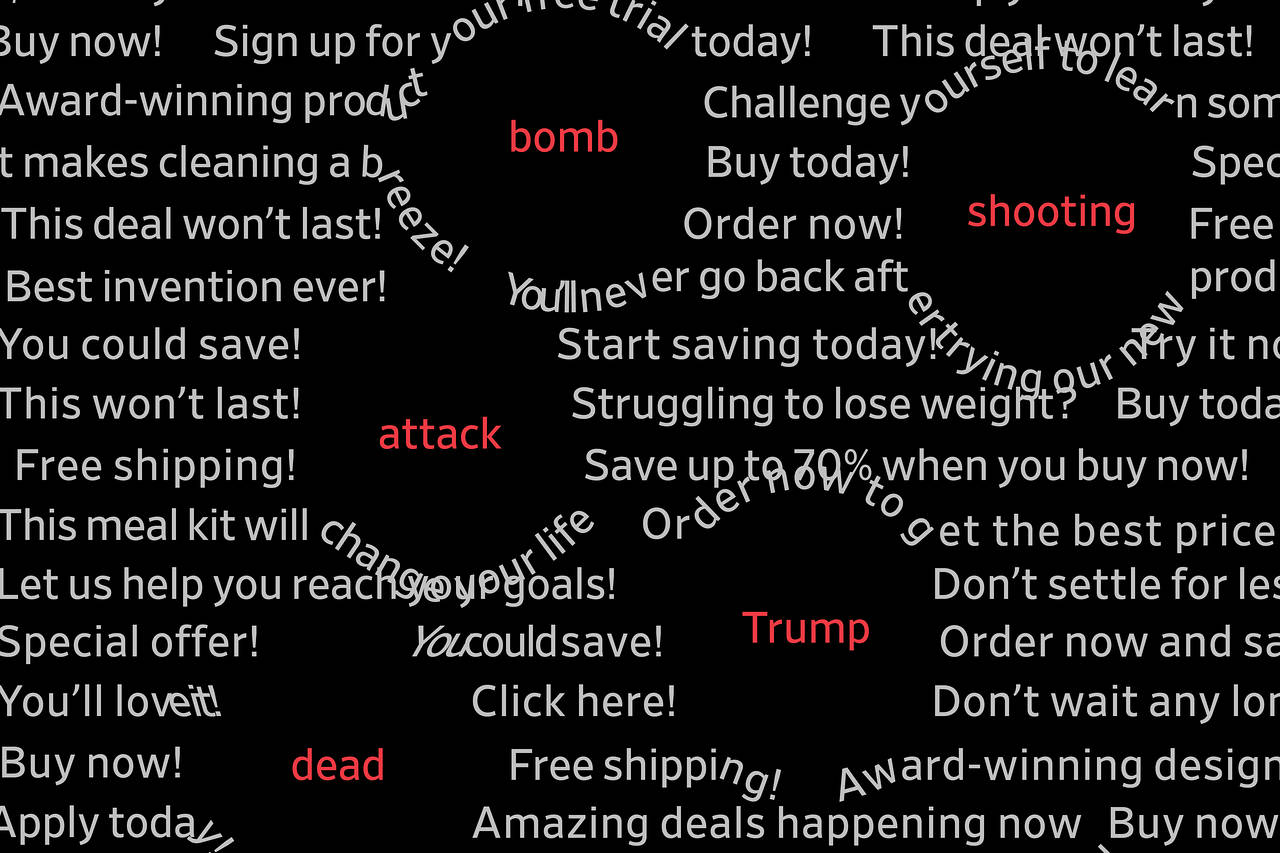 To put it simply, keyword blacklisting is the process of blocking content that contains one or more blocked keywords. This means that if you are using keyword blacklisted words in your content or URL of a published page, then the advertiser's system blocks their ads from being shown on that specific page.
The biggest ad networks do not allow you to display ads if words like bomb or sex are used. So if you are using this kind of word in your article, then ad networks will not show ads on your page.
As a result, the amount of traffic you get becomes meaningless, because you cannot utilize it to make money.
Moreover, most ad networks are very strict when it comes to illegal, obscene, and adult content, and if you promote such content, there is a high chance that the ad network might disable your account. 
This is one of the main reasons why publishers do not like posting restricted content on their websites. Because a well-known brand will never want to display their ads on inappropriate content. Ad networks also keep that in mind and thus have strict rules.
While brands and ad networks are very interested in maintaining safety on the internet, publishers are not that happy about it as they end up losing revenue.
Why is Keyword Blacklisting a Problem in Ad Tech?
One of the reasons why keyword blacklisting is a threat to publishers is because any word can potentially be blacklisted. Besides the obvious problem this poses (one day your content can be randomly demonetized), it also allows for manipulation, letting advertisers blacklist certain publishers by adding keywords they use to the blacklist. 
According to published data the number of blacklisted keywords is increasing day by day. There are already more than 3000 blacklisted keywords available out there right now, and there is no limit on how many more can be blacklisted. 
There are quite a lot of advertisers who use software and other different tools to detect and block restricted keywords, and if the publisher's content has one or more of those blacklisted keywords, then ads will not be shown on their page.
This is kind of scary even if you do not publish sensitive content. For example, if your website is about photoshoots, then your content can be blocked because of the word "shooting". This happens because ad networks look for specific keywords in your content and do not really see what your content is actually about.
For example, the news about the Duke and the Duchess of Sussex leaving the Royal family have been really big recently. There were quite a lot of news outlets, magazines and websites covering the story. However, some stories were blocked from displaying ads as they contained the word "sex". So even though the content wasn't inappropriate, publishers still weren't allowed to show ads on those articles.
Furthermore, sports journalists often use keywords like injury, attack, kill, and so on. All of these are blacklisted words. As a result, sports news websites also face revenue loss.
When it comes to keyword blacklisting, the quality of the website's content doesn't matter. Publishers spend a lot of time creating the perfect content that can help users. And in return, they expect to make a good amount of revenue out of their content.
But because of keyword blacklisting, it has become quite hard these days. Even if you use certain keywords without any inappropriate meaning, there is no guarantee that the ads will be displayed on your website.
What are the possible solutions for Keyword blacklisting?
One of the easiest and most standard solutions for keyword blacklisting is definitely to avoid using blacklisted keywords and find synonyms instead.
However, it is not always possible to stop using blacklisted keywords. In some cases they are unavoidable. For example, if you are a news website and your job is to deliver stories completely and clearly without hiding any details. So it is quite normal for you to use keywords like killed, injured, shot, rape, and others as you cover a story. There are no alternatives available for these keywords. 
So what is the real solution?
According to experts, the industry needs a smart solution, a system that does not just block content by finding unsafe keywords, but is smart enough to understand the context of the word used in a story.
And the cool part is that Reach and IBM are already working on a solution. They have launched a platform called Mantis that uses IBM Watson to design a smart brand safety solution.
This tool is used at the pre-publication stage, so publishers won't have to use tags on the page. And because the system is integrated into the publisher's content management system, there will be no latency problems.
Moreover, Mantis will enable Reach to develop secure brand safety solutions at scale. They are planning to build sales incentives,  so Reach is interested in other publishers using Mantis because it will become more efficient as more data will be fed into the platform. 
Reach is currently handling licensing queries in the UK, while IBM is covering the US market. Once the solution hits the market, blacklisted keywords will not be a problem for publishers anymore unless their content is actually inappropriate.
However, as of now, there is no information on when this technology is going to launch and become available to the public, or how much publishers will have to pay for using it. However, we will get to know more details about it soon.
Final Words:
So that was all for what is keyword blacklisting and why publishers are losing ad revenue to it. Keyword blacklisting is a serious issue for publishers, but, luckily, companies like IBM are already working on a solution for it.
Anyway, if you have any more questions to ask, then do feel free to comment below, and I will surely help you out with your query.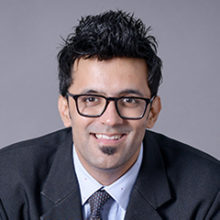 Jitendra Vaswani
is a Digital Marketing Practitioner & international keynote speaker currently living a digital nomad lifestyle. He is the founder of kickass Internet Marketing blog
www.bloggersIdeas.com
where he interviewed marketing legends like Neil Patel & Rand Fishkin. During his more than 6+yrs long expertise in Digital Marketing, Jitendra has been a marketing consultant, trainer, speaker and author of "Inside A Hustler's Brain: In Pursuit of Financial Freedom" which has sold over 20,000 copies, worldwide. He has trained 3000+ digital marketing professionals till date and has been conducting Digital marketing workshops across the globe from 5+ yrs. His ultimate goal is to help people build businesses through digitization and make them realize that dreams do come true if you stay driven.