Every website publisher must pay attention to their search engine optimization (SEO) strategy. 53% of all web traffic originates from organic search. This figure implies that a blogger or webmaster is missing out on a decent opportunity for traffic monetization if they don't optimize their websites to rank high on search engines. SEO marketing strategy is critical for your website, and this article will show you how to implement a fruitful plan.
What is an SEO strategy?
It is a general plan to drive traffic to your website. It is the plan to help your website rank high for relevant search queries. Let's say you run a blog that reviews smartphones and PCs. An SEO strategy is how you organize your blog's content to appear on Google, Bing, and other popular search engines when people look up the smartphones and PCs you have reviewed.
SEO differs from search engine marketing (SEM), even though people often mix the two. SEO is about getting unpaid traffic from search engines, while SEM focuses on getting paid traffic.
To Contents ↑
Mobile SEO strategy
Most search queries occur on mobile phones. In the US, 61% of Google search queries come from smartphones and tablets; the situation is similar in other countries. This figure implies that your SEO strategy should focus on getting traffic from mobile devices above others.
Any website not well-optimized for mobile displays is disadvantaged in the SEO game. Your website should also load as fast as possible for mobile users, as speed is critical for search engine rankings. We'll dive into more detail in the below sections.
To Contents ↑
How is your SEO strategy connected with monetization?
Your SEO strategy is deeply connected with your website's monetization strategy. Without a good strategy, you'll find generating organic traffic and earning revenue from advertising and other mediums difficult.
Ad placement mistakes can also affect your search engine rankings. For example, Google deprioritizes sites with too many ads on a single webpage. Anybody who wants to earn considerable income from their website must put a lot of effort into creating and implementing a well-thought SEO strategy.
Adsterra makes it easy to monetize your website by placing ads. Our network unlocks access to over 13,000 reputable advertisers offering $65 million in annual payouts to publishers. Join Adsterra to start profiting from your SEO strategies.
To Contents ↑
Why SEO remains ever-important
Search engines drive the majority of traffic on the web, so your website is no good if it's invisible to search engines. SEO helps you rank higher in search queries and builds long-term recognition for your brand. If people often see your site when searching for relevant questions, they'll respect your content and likely recommend it to others.
SEO remains ever-important because it helps you attract a significant audience that you can monetize.
How to create an SEO strategy
Creating an effective SEO strategy involves many processes. Let's outline them.
Set attainable traffic goals for your website.
Research the keywords you want to target for your website's rankings.
Review your website's pages and strategically place keywords in the body, title, meta description, URL, etc.
Focus on creating high-quality content with detailed information that answers user queries.
Ensure your site has an interface that's easy to understand and navigate.
Several other steps are involved in an effective SEO strategy, and you can perform an SEO audit to verify how well you have implemented these steps. We'll dive deeper into these steps below.
To Contents ↑
SEO planning tips before launching your strategy
You need to note some critical SEO tips before implementing your strategy. They include:
Define your target audience: Who do you want to attract?
Target audience refers to the specific group of people your content is aimed at. You should precisely define your target audience before launching your SEO strategy. You can define your target audience with many metrics, including age bracket, income, gender, occupation, hobbies, etc.
For example, if you're running a cricket blog, you will target specific audiences from specific countries like India and Pakistan, for instance.
To Contents ↑
Define your business goals and key metrics
You should precisely define the goals you want to achieve from your SEO strategy. For example, your goal might be to triple your organic traffic within a year or to cut your bounce rate by half.
Your plan could also be to encourage cross-platform content sharing to drive more traffic for your site. Whichever way, you must dive into SEO with clear objectives rather than vagueness about what you want to achieve.
Step-by-step SEO planning and implementation
Below, we'll outline the steps to create and implement an effective search engine optimization strategy. They include:
1. Measure your current SEO performance
Record your current SEO statistics and performance. This action will help you see what's working and what is not.
The baselines to observe include
Organic traffic
Keyword ranking
Backlinks
Organic traffic
Organic traffic refers to unpaid traffic. It measures how many visitors are coming to your site from search engine results you don't pay for. The free Google Analytics 4 (GA4) tool is the most popular way to check organic traffic. This tool will break down your traffic into bits you can understand. It'll tell you exactly how many page views come from individual search engines like Google, Bing, and DuckDuckGo.
Many other alternatives to GA4 exist, so you're not short on traffic measurement tools.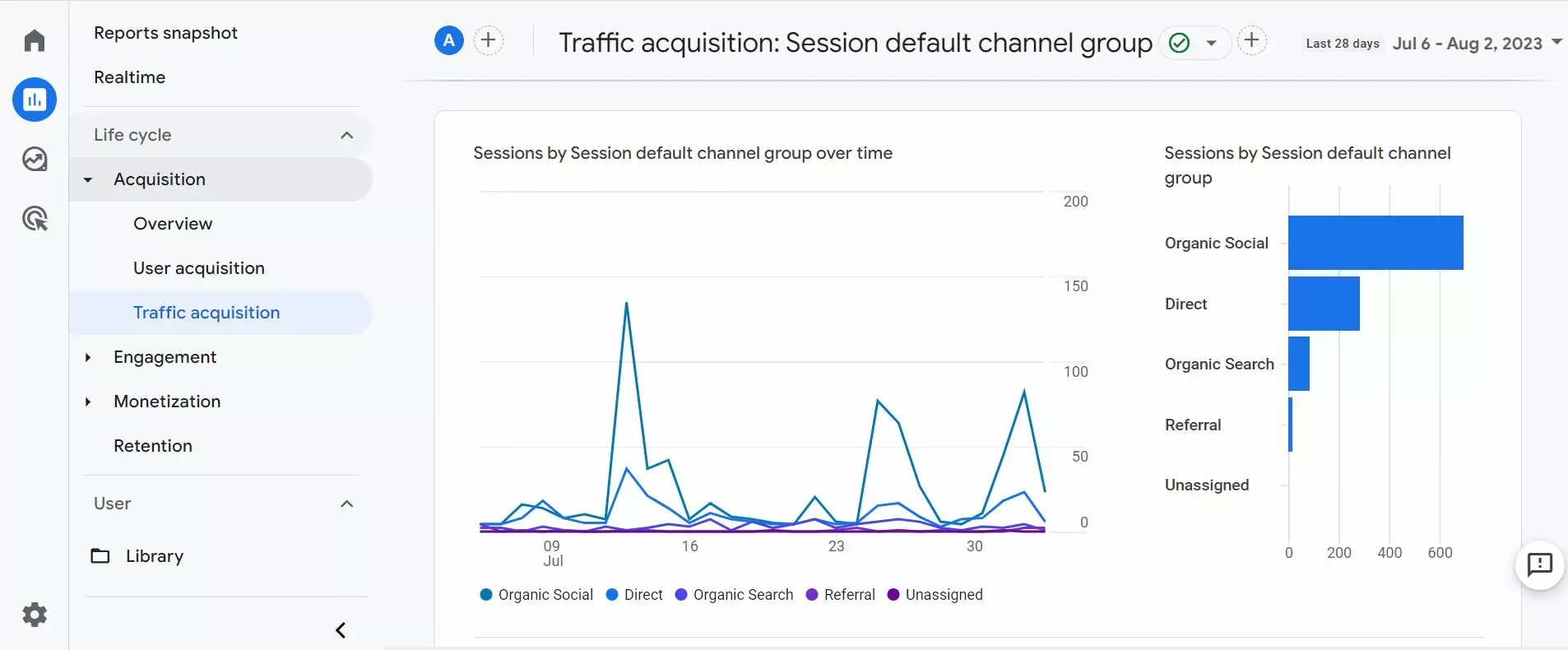 To Contents ↑
Keyword ranking
This metric refers to how high your website ranks when people search for specific keywords. Keywords are the foundation of search engine optimization; you should target your site ranking high for specific keywords that people often search for.
You can check your keyword ranking with Google Analytics or other traffic measurement tools.
Backlinks
Backlinks are incoming links to your website from other websites. The more backlinks pointing to your site, the more popular it will be, and the more search engines will suggest it. Backlinks are a vote of confidence that prove your website is trustworthy and reliable.
Traffic measurement tools, e.g., Google Search Console, can show you the number of backlinks pointing to your website and from which domains.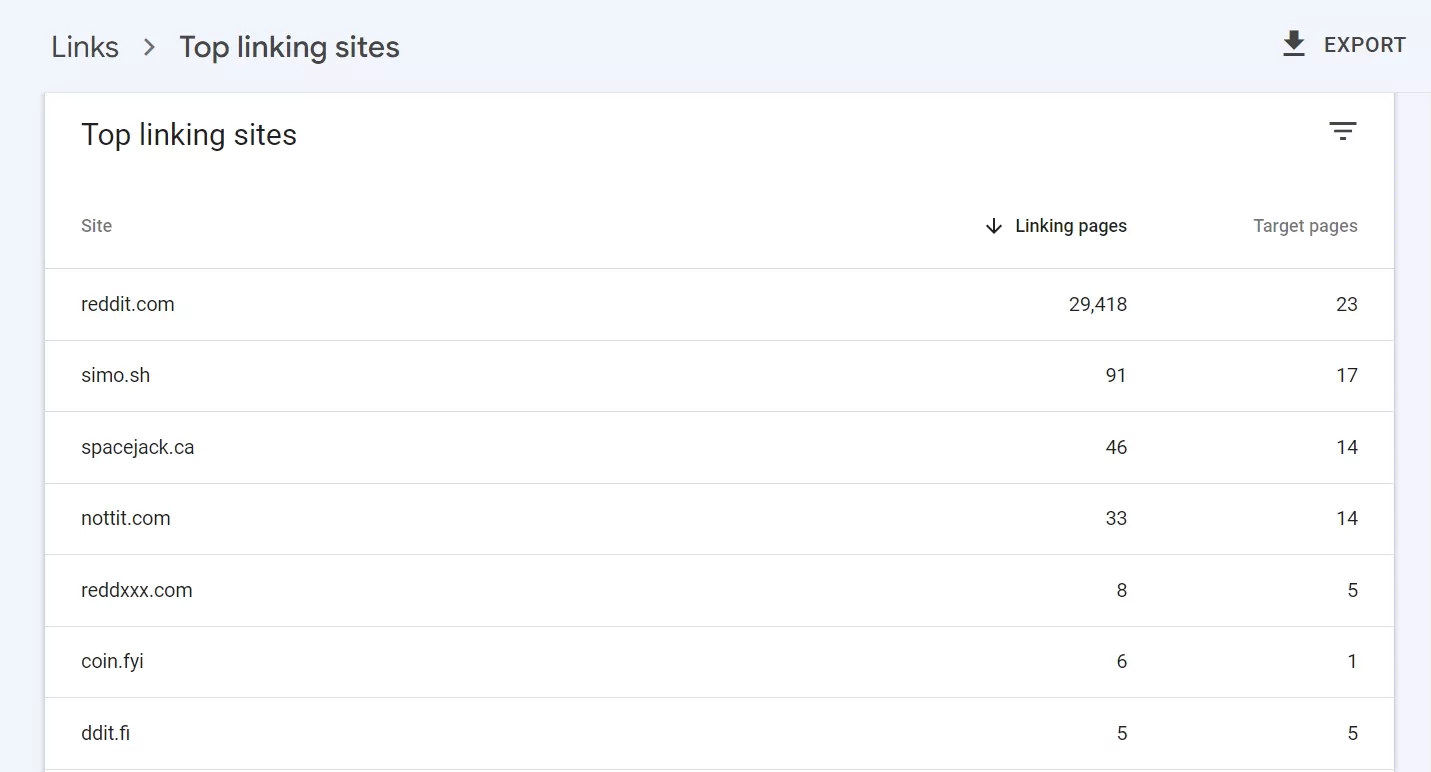 To Contents ↑
2. Check out your competitors' SEO strategies
The easiest way to create an effective SEO strategy is by checking what already works for others. Analyze how your competitors have implemented their search engine optimization strategies; it'll give you a good hint of what you should do. What keywords are they targeting? How often do they post? How fast is their website? Etc.
The first thing to do is identify the main competitors in your niche. For example, if you're a woodworking business in a large city, you'll likely have dozens of competitors in the same locale. Draw a list of your biggest competitors and use it as a guide.
After identifying your competitors, check what keywords they often include on their websites. This will help you identify similar keywords to target.
You should also audit your competitors' backlinks. What websites do they get backlinks from, and why? It may be that they create interesting blog posts people often link to.
Yet, note that the idea of analyzing your competitors' SEO strategies is not to copy them verbatim. Instead, it is to identify their weak points and where you can outshine them.
To Contents ↑
3. Set key performance indicators (KPIs)
Your SEO approach must be precise, with clear objectives. You should set key performance indicators (KPIs) that let you evaluate the progress of your goals.
For example, if your goal is to increase the average duration of website visits, the KPI to observe is the Average Engagement Time. Similarly, if your goal is to double organic traffic within the next year, the KPI to watch out for is the average click-through rate (CTR) for search engine impressions.
4. Audit your content
Auditing involves analyzing your website content to find areas to improve. It helps you understand where your site is performing well and where it's not. Essential parts of auditing include:
Identifying pages generating little traffic for your website. You can optimize these pages by including relevant keywords and monitoring if the traffic increases.
Check for indexing issues. Find out if your website has indexing issues with search engines. Sometimes, search engine crawlers find it difficult to index your site because there's no sitemap. You can generate and add a sitemap to your "robots.txt" file for indexing.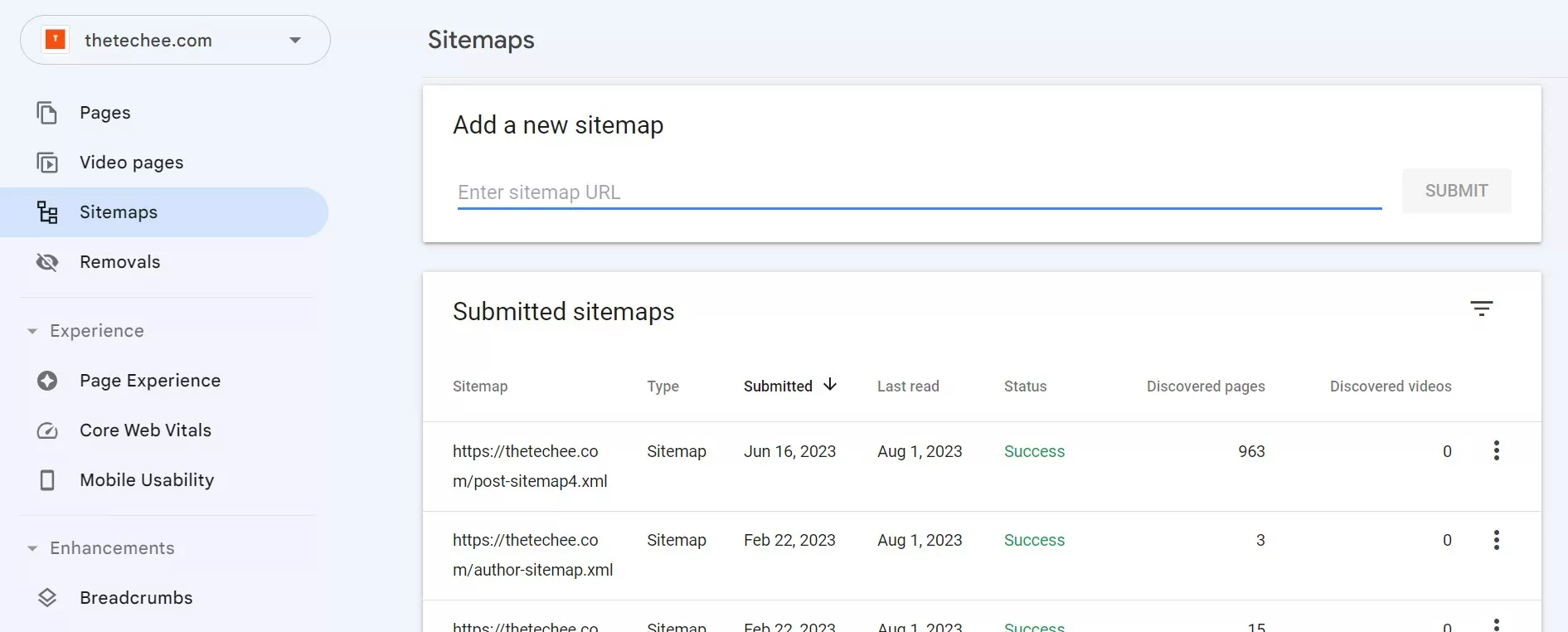 Check for mobile-friendliness. Ensure your website is optimized for mobile displays. The text and graphics should be legible on mobile devices, or you risk driving users away.
Check for internal links. You should include relevant internal links to other pages of your website. Internal links increase traffic for your website and help search engines crawl your website better.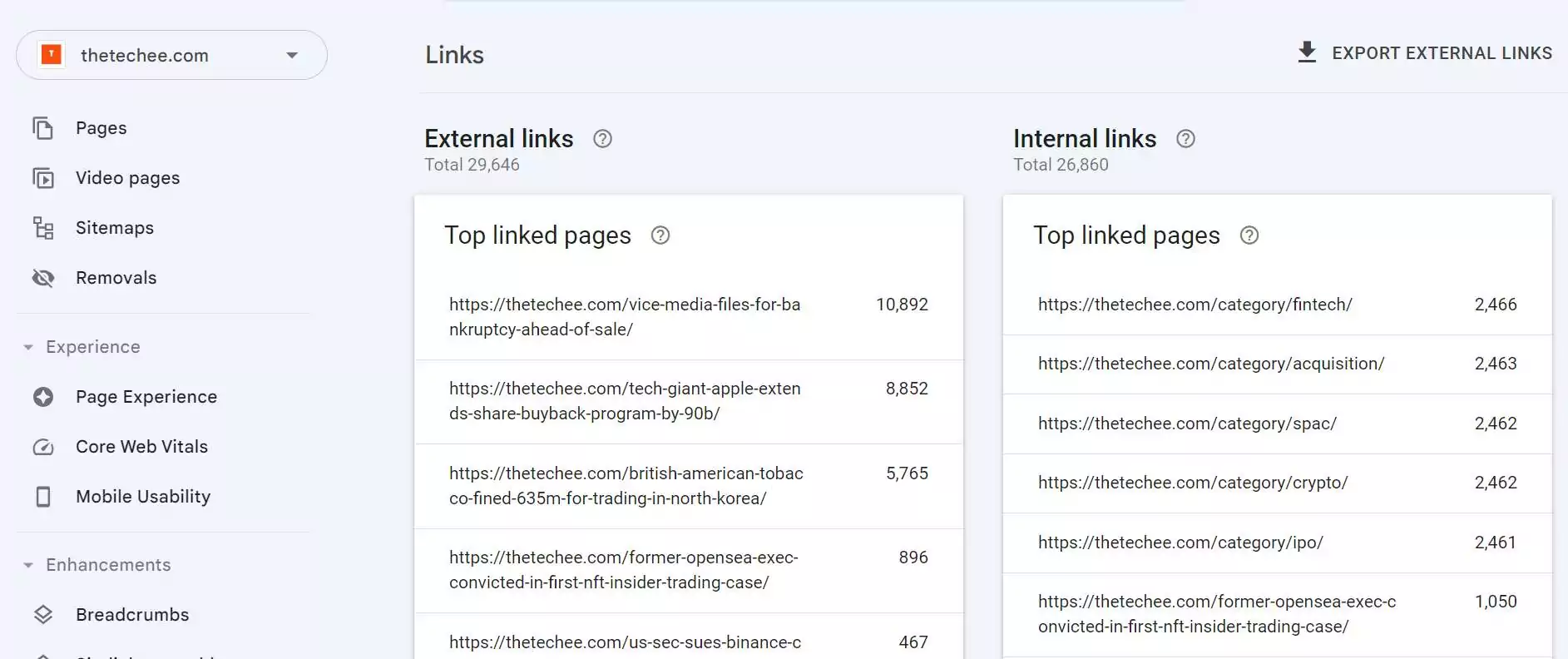 To Contents ↑
5. Build topic clusters
Topic clusters are groups of web pages covering a specific topic. They help search engines validate your website's authority around specific topics. They comprise three main parts:
A "pillar" page for the topic.
A "cluster" of pages covering subtopics.
Internal linking between the pillar and clusters.
For example, your pillar topic can be "Android phones." Your clusters will be reviews of different Android phones. The pillar will contain links to the cluster articles. The cluster articles will also link to each other. This topic cluster helps search engines understand that you're a gadget review site and help your articles rank high when people search for information about the smartphones you have reviewed.
To Contents ↑
6. Enhance your on-page SEO
On-page SEO refers to optimizing your webpage content to rank higher on search engines and generate traffic. On-page optimization is fundamental to your overall SEO strategy. Aspects of on-page optimization include:
Write exclusive, unique content that people can hardly find elsewhere. This factor increases the chances of search engines recommending your sites.
Place relevant short-tail and long-tail keywords across your article. You should place the keywords naturally and where they're needed. Avoid keyword stuffing, i.e., placing keywords for keyword sake in irrelevant areas.
Optimize title tags. Title tags are HTML codes indicating the title of a webpage. It is how search engines understand what your web page is about. Your title tags should be precise and straightforward.
Write engaging meta descriptions, which users will see when your webpage appears on search engines. Meta descriptions are critical for users to click on your page when it appears on search results.
Use headings and subheadings to structure your content. This action makes it easy for search engines to understand your page hierarchy and readers to understand your content quickly.
Optimize your URLs to be as short as possible and include relevant keywords. Website themes often use fluffy URLs by default, but you can customize your URLs appropriately.
Add internal and external links. You should add relevant internal links to lead readers to more pages on your website. You should also add links to authoritative external sources to offer more context to your readers.
Optimize your images. Write descriptive alternative text for your images because it helps search engines understand and know when to suggest them.
To Contents ↑
7. Identify and resolve technical SEO issues
SEO is primarily technical. Search engine crawlers don't understand human intent. Instead, they understand the technical aspects of your website that you define for them. Essential aspects of technical SEO include
Robots.txt file. This file you upload to your website tells search engine crawlers what URLs to crawl and what not to crawl. It defines the pages which crawlers can and cannot access. A robots.txt file prevents search engine bots from overloading your site and indexing pages not meant for public view.
Schema markup. This refers to HTML code that defines elements on your website in a way search engine crawlers can understand. It helps search engine crawlers understand your content and present it better in search results. You should include schema markup on your website to help it rank higher on search engines.
Generate XML sitemaps and add them to your robots.txt file. Sitemaps provide information about your web pages and the relationships between them, enabling search engines to crawl your website accurately.
Ensure your page redirects work perfectly. Otherwise, it'll confuse search engine crawlers and cause them to deprioritize your website.
To Contents ↑
8. Pay attention to your off-page SEO
Off-page SEO refers to actions you take outside your website to boost search engine rankings. Essential aspects include
Build backlinks for your website. Backlinks are important because they signal to search engines that your website is an authoritative and trusted source, making them more likely to suggest your pages.
Increase engagement and shares via social media platforms like Facebook, Twitter, Reddit, etc.
Host events to increase brand awareness for your website.
Reply to website reviews on third-party platforms.
To Contents ↑
Analyze and amend your SEO strategy
You can't just implement the above steps and call it a day. Ranking high on search engines is a continuous activity. The requirements and algorithms change frequently, so you must make regular changes to maintain good rankings.
Always review your SEO strategy to see what needs improvement. Stay up-to-date with algorithmic changes from search engines, especially Google. Use SEO tools to help identify where to enhance your website and generate higher traffic.
SEO content strategy
Content creation is a critical part of your SEO strategy. You should follow these steps to create good content that'll attract organic traffic to your website:
1. List potential topics
Draw up a list of relevant topics that you want to cover. Look for topics related to your business. For example, suppose you run an electrical installation firm. In that case, you can choose topics like "Common electrical issues in the home," "How to optimize your appliances to use less electricity," "How to prevent power surges," etc. These topics are relevant to your business and will attract the type of readers that are interested in your services.
2. Make a list of long-tail keywords for your chosen topics
Long-tail keywords are specific search queries. They get relatively low search volumes but represent your best shot at ranking high on search engines. There's too much competition for popular search queries, so long-tail keywords are safer.
In the above example of running an electrical installation form, a long-tail keyword could be "How do I tell if my refrigerator's compressor is faulty?" This specific search query can generate organic traffic for your website.
You can use Google's suggestions and related keywords tools to find suitable long-tail keywords to target.
To Contents ↑
3. Build pages for each topic
You should build specific pages for the different topics you come up with. Remember topic clusters; you can use one page as the pillar and others as the clusters, with internal links between them.
4. Create a blog
Blogging is the easiest way for your website to rank high on search engines. Consider creating a blog if your business does not have one. The good news is that you can use ready-made tools such as WordPress, Wix, Weebly, etc. After creating the blog, you can publish posts about relevant topics to drive traffic to your website from search engines.

You should choose a blogging platform that makes it easy to monetize content, e.g., WordPress and Blogger. You can easily link your WordPress or Blogger site to an ad network and make money while you focus on creating content.
Adsterra makes it easy to monetize the content you create. We provide different ad formats, including In-Page Push, Native Banners, Popunders, etc. Sign up and earn revenue from your hard work.
To Contents ↑
5. Choose a consistent blogging schedule
Posting new content frequently plays a significant role in your search engine rankings. Search engines favor websites that are updated regularly, as it signals trustworthiness and engagement with readers. You should post at least once weekly on your blog. You can check out our tips on SEO-optimized writing and how to generate content faster.
6. Set up a link-building strategy
You need to think of a strategy to attract inbound links to your blog, as they improve your site's reputation with search engines. You can exchange backlinks with other websites to start. You can also approach other authoritative blogs for guest-posting opportunities and include links to your website.
7. Compress files before uploading
Image and video sizes affect website speed. The heavier a graphic element is, the longer it takes to load, especially on mobile devices. You should compress your images and videos before uploading them to your website. The compressed versions should preferably be in kilobytes instead of megabytes. You can compress visuals without sacrificing quality significantly, helping you increase your website's speed.
8. Watch out for SEO updates
The SEO scene is ever-evolving. You should watch out for new trends in the industry and ensure you continually adapt to them. Subscribe to SEO blogs and newsletters. Follow corporate blogs from Google and other popular search engines for updates about algorithmic changes. People who don't adapt will get left behind.
9. Evaluate your content's success
You need to continuously monitor your traffic performance to understand the success of your SEO strategy. You can use Google Analytics or many similar tools to measure your website traffic rigorously. SEO is a continuous process, not a one-time affair.
Other aspects of your SEO strategy
SEO strategy covers other areas outside blog posts and content creation. They include:
Local SEO
This aspect involves optimizing your business presence to appear in local search results. Suppose you run a plumbing business in Chicago. Your goal should be to appear whenever someone in Chicago types "plumbing services near me." Local SEO makes this possible.
The good news is that Google and other search engines make it easy to create business profiles. You'll list your details in your business profile, including phone numbers, email, and physical address. These details make it easy for people within your locality to know about your business.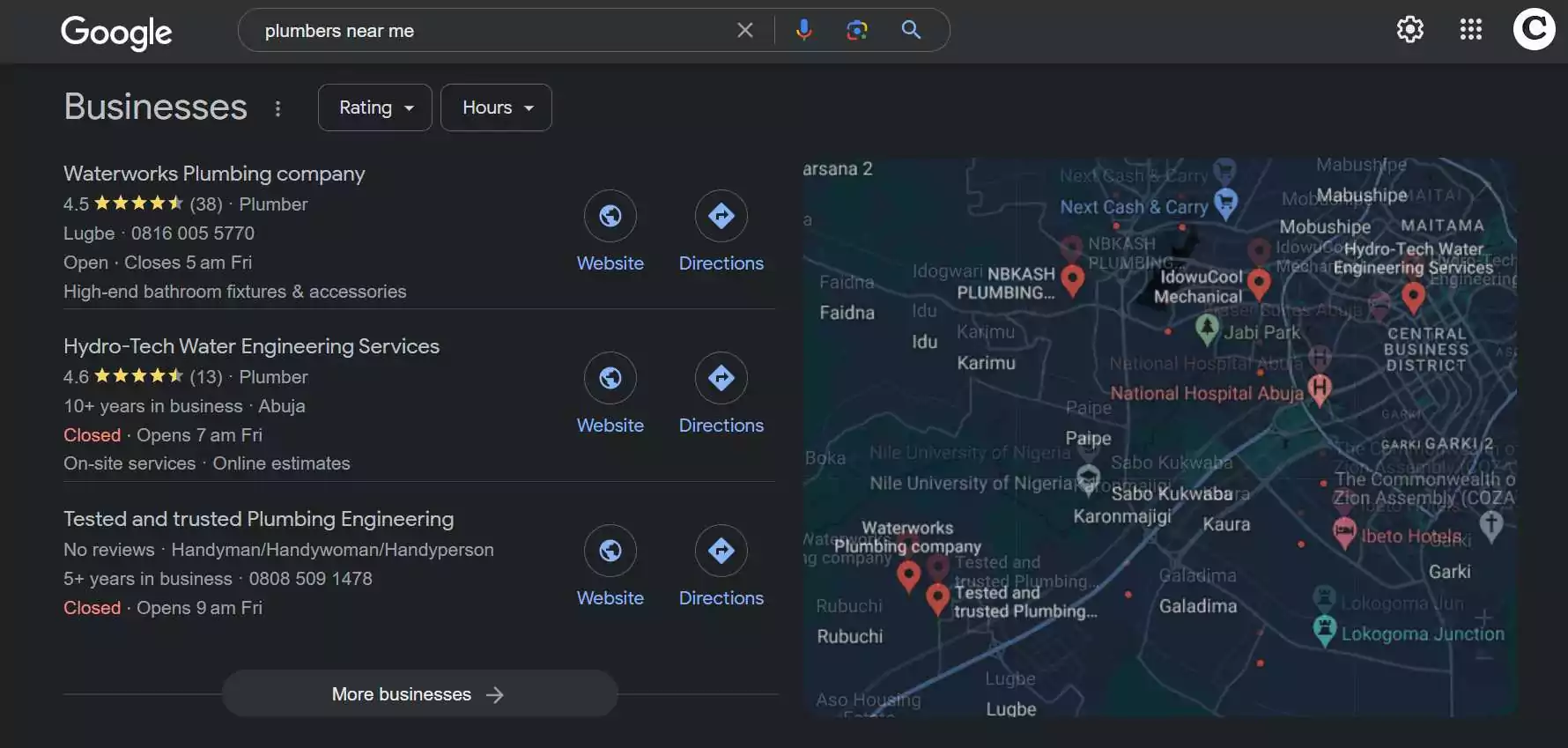 To Contents ↑
Video SEO strategy
Video SEO means optimizing your website's videos to be indexed by search engines and rank high for relevant keywords. Essential aspects of video SEO include
Use engaging and visually appealing thumbnail images.
Create engaging titles and meta descriptions for your videos, just as you would for website pages.
Don't embed one video in multiple pages; this confuses search engine crawlers.
Insert transcripts alongside your videos to provide additional text content to search engines.
Voice search optimization
An increasing number of people now search for content via voice recognition. Hence, you should optimize your content to appear in voice search results. The key is to use conversational language in your posts. Write like you're speaking directly to your audience and conversing. You should also include relevant keywords that people often search for. Likewise, use schema markup to help search engines understand your content.
UX and SEO
User experience (UX) is vital to search engine optimization. Search engines consider how well your content is organized and whether your website fosters user engagement. Essential factors to pay attention to include
Page speed. Your website should load as fast as possible. Slow websites have high bounce rates, translating into poorer search engine rankings.
Mobile optimization. As repeatedly mentioned, your website should be optimized for mobile displays.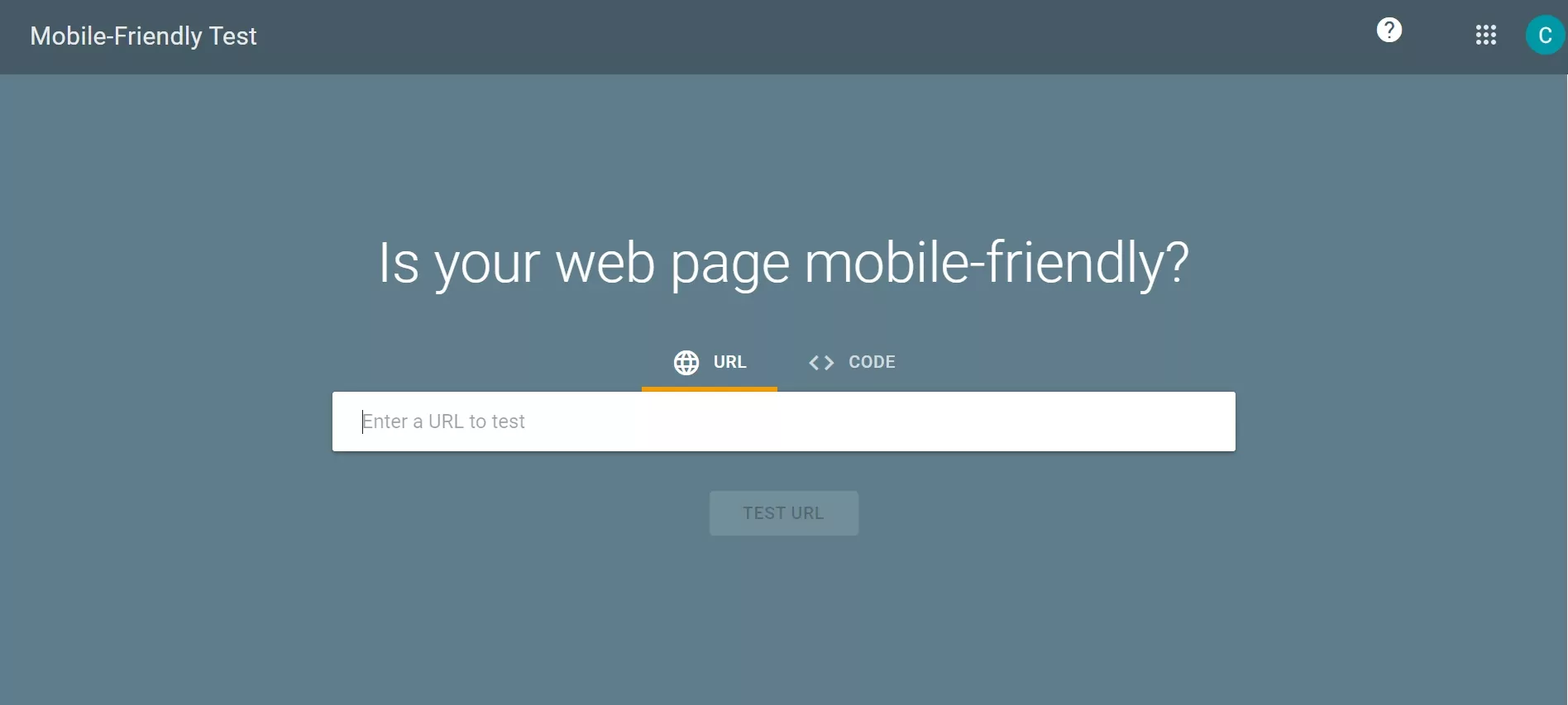 Internal links enable search engine crawlers to travel from page to page when indexing your website.
Content organization. Your content should be organized in a way that's easy to read and understand.
To Contents ↑
SEO strategy example
Here's an illustrative example of a successful SEO strategy for a bookstore based in Birmingham, Alabama, USA. Birmingham Bookstores is the name of this business.
Content creation
Birmingham Bookstores creates a blog on its official website. The company checks for relevant keywords that'll draw traffic to its website. Long-tail keywords it identified include
"History Books of Alabama."
"Alabama and Her People."
"A deep dive into Alabama and how it was formed."
"The best things to do in Alabama."
Birmingham Bookstores creates blog posts about the above keywords. Whenever people search for these keywords, Google recommends the blog posts that Birmingham Bookstores published. These posts have engaging meta descriptions, visuals, and title tags.
Many people visit these blog posts, and a significant percentage of visitors click internal links or go to the Birmingham Bookstores' homepage. The bookstore generates significant online sales from this SEO strategy.
To Contents ↑
Backlinks
Birmingham Bookstores gets backlinks from several websites due to its informative articles. It also gets backlinks by guest-posting on other book-related websites. These backlinks give Birmingham Bookstores' website a higher reputation with search engines.
Local SEO
Birmingham Bookstores operates a physical store alongside an online store. Hence, it must ensure its business profile shows up on search engines. It creates detailed listings on Google My Business and Bing Places. Therefore, anyone in Birmingham City searching for "bookstores near me" will likely get a suggestion to visit Birmingham Bookstores. Local SEO drives significant in-person sales for the company.
To Contents ↑
Changes and updates
The marketing staff at Birmingham Bookstores stays updated with algorithm changes and adjusts their content strategy when required. They also host in-person events to promote brand awareness, i.e., off-page SEO.
Above is a successful SEO strategy example for a bookstore. A similar process is required for many other businesses to succeed with search engine marketing.
SEO marketing strategy — FAQs
What are the 5 pillars of SEO?

The five SEO pillars are foundational, technical, content, link-building, and business listings. These five pillars are critical to establishing an effective SEO strategy for your website. Ignoring any of these means that your SEO strategy isn't complete and may not give you the required results.

Foundational: Meeting the standards for search engines to index your website.

Technical: Optimizing your website for maximal speed and performance.

Content: Creating relevant and informative content to attract readers.

Link-building: Amassing backlinks to your website from other authoritative websites.

Business listings: Ensuring people can find your business contact information online.
How long does it take for an SEO strategy to show results?

You need at least six months for your SEO strategy to show good results. Sometimes, it can take up to 12 months for your SEO strategy to start showing impact. This figure implies that SEO is a game of the patient. Don't be in haste to see results. Take one step at a time and wait a bit to see your work bear fruit. 

If you don't observe good results after six months, it's a signal to change your strategy.

Are there any SEO strategies that can negatively impact my website's ranking?

Yes. Some website owners employ "Black Hat" techniques to boost their search engine rankings in violation of search engine guidelines. It may seem good in the short term, but they lead to negative long-term results. Examples of Black Hat techniques include using hidden text, keyword stuffing, plagiarism, and misleading redirects.

Should I focus more on on-page SEO or off-page SEO in my strategy?

You shouldn't focus more on one than the other. Both aspects are equally important in boosting search engine rankings and getting organic traffic. Your search engine optimization should pay deep attention to both on-page and off-page techniques to make your site rank as high as possible.
Conclusion
Search engine optimization is non-negotiable for website owners. If you ignore SEO, your website will hardly get traffic and revenue, meaning your efforts will be fruitless. We have explained how to create and implement an effective search optimization strategy. Follow our tips, and you'll likely get higher rankings on search engines.
Monetizing your website becomes easier with a good SEO growth strategy. It'll help you get substantial organic traffic that you can monetize with advertisements and other methods. You can choose Adsterra as your ad monetization partner as you focus on generating traffic via SEO techniques.