What is Native Banner ads?​
Native Banner is a classic ad format with an engaging image and headline, perfectly blending in with the website content. Typically, Native Banners are placed in the most visible parts of a page, so this ad type delivers higher viewability and interaction rates in comparison to standard ads.
What do Native Banners look like?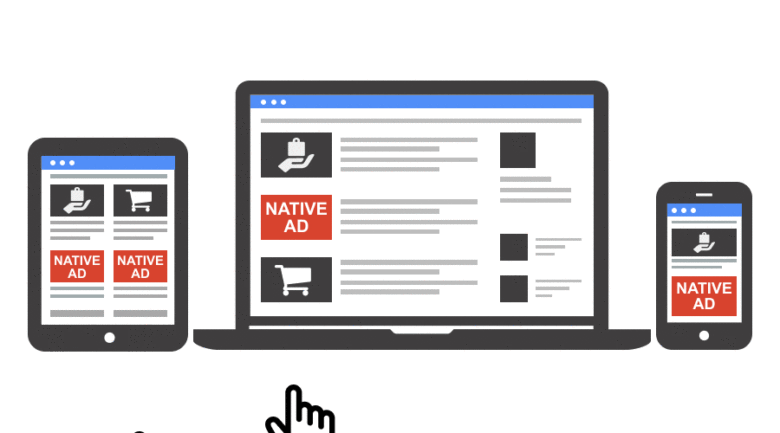 Pricing for Native ads at Adsterra
Min bids for Native CPM: $0.001
Min bids for Native CPC: $0.001
We work with plenty of top direct publishers, and the traffic volume for Native ads is enormous:
more than
1 billion per week. Combined with low min bids, it gives you an excellent opportunity to test and find high-converting offers
This ad format is relevant to user interests, which means that only engaged people will click on your ads. It leads to CTR boost, higher conversions, and ROI increase.
Native Banners are relevant to the website content, so they do not annoy users and do not cause irritation, which leads to higher user trust and click rate increase.
Also, Native Banner ads is a giant traffic source: the volume of traffic for Native Banner campaigns at Adsterra is currently estimated at 1+ BILLION per week.
With Native ads, you can reach higher exposure, as the format is adjustable to any device and screen size. It means that you can contact any Internet user with your ads.
Top verticals for Native Banners
  Gaming
  Dating
  Gambling
  Finance
  Push Subscriptions
Payment models for Native Banners
CPC Native:
CPC (Cost Per Click) is a pricing model where you pay only for individual clicks on your ad.

CPC is transparent, fair and beneficial since you pay only for motivated clicks of users who are already interested in your product. Pro tip: using high-quality creatives boosts your CR and ROI.

CPC is a perfect payment model to test your creatives

: you can rotate up to 15 creatives in one campaign, pick the most clickable one, and then scale your campaign with the top creatives.

More about Native Banners CPC on our blog.
CPM Native:
CPM (Cost Per Mille) is a pricing model where you pay only for 1000 impressions.

With CPM, you can get higher exposure at a fixed rate.

CPM is great for scaling your campaigns after testing: you pick top-performing creatives and launch a CPM campaign. It may help you get better results at a lower price.
Native Banner ads produce a
CTR 8.8X
compared to typical display ads (according to MediaRadar report)
What creatives work better for Native ads
🎨 The image you use for your ad makes 70% of the campaign success. It has to be relevant and eye-catching, but not too obtrusive.
📰 The text should look like a header to the website content: news article or blog post.
🔄 Testing is the key: try adding different pictures and texts to find the best-converting ones. At Adsterra, you can add up to 15 creatives in one campaign to later pick the top-converting ones for scaling.
Requirements for creatives
Title: up to 64 symbols.
Image: 320×240 jpg, png, aspect ratio 16:9, up to 350 KB.
How to launch a Native campaign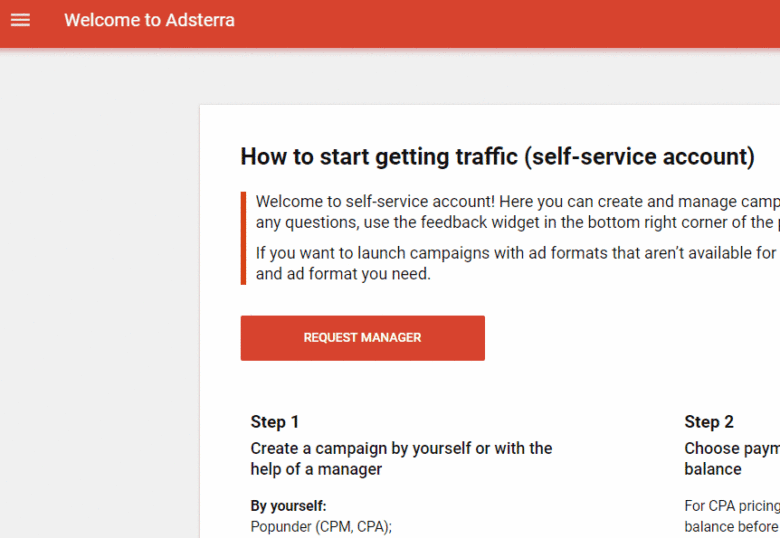 Launching your campaigns via Adsterra SSP is as easy as pie  
Or you can request support from Adsterra managers, and they will gladly help.