Are you ready to get into the Christmas spirit? Adsterra is here to help with a cheerful online Holiday Roll challenge! This exciting game is sure to get you laughing and give you a chance to win prizes of $100, $250, or $500. All you need to bring is your positive vibes and a bit of craft – there are no rules. So, get ready to have fun and roll your way to prizes!
What's Adsterra Holiday Roll?
We've mulled retro vibes with profit rhythms, added a dash of laughter, and sprinkled a generous helping of prizes, and what did we get? Adsterra Holiday Roll! This game has no rules, only your positive vibes and a little craft required. The game has mixed up exciting retro-style surroundings with a unique festive atmosphere. Play our online Christmas game and use the opportunity to become one of the lucky players to take home a prize. We've got three for you: $100, $250, or even $500 for a rolling holiday celebration!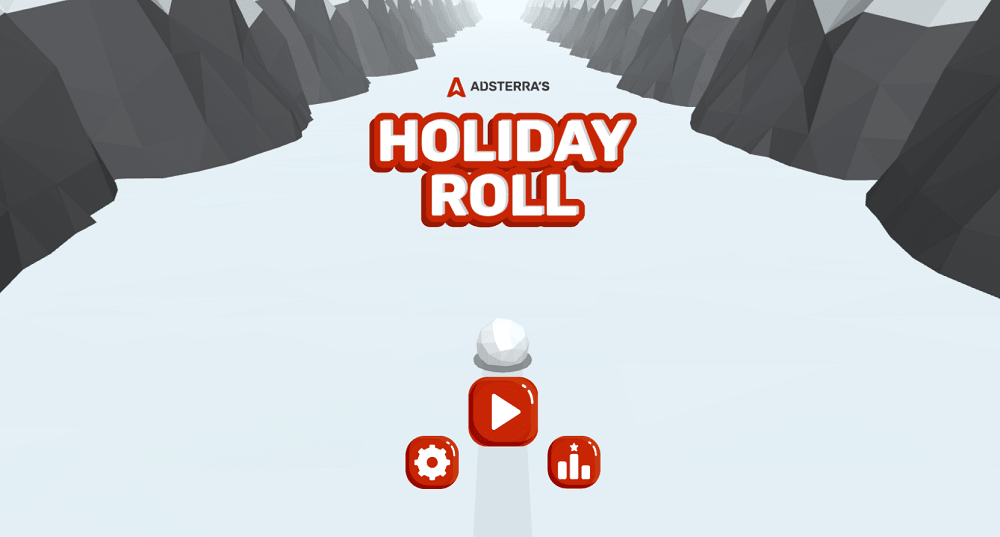 How to play and win?
First, navigate to the Game's page from your PC or smartphone. If you're here not only for having fun but to use a chance to win a prize, you will need to register a a player. Please hit the leaderboard button and enter your Adsterra login (please don't use other logins) in the Name field. Just like on the screenshot below.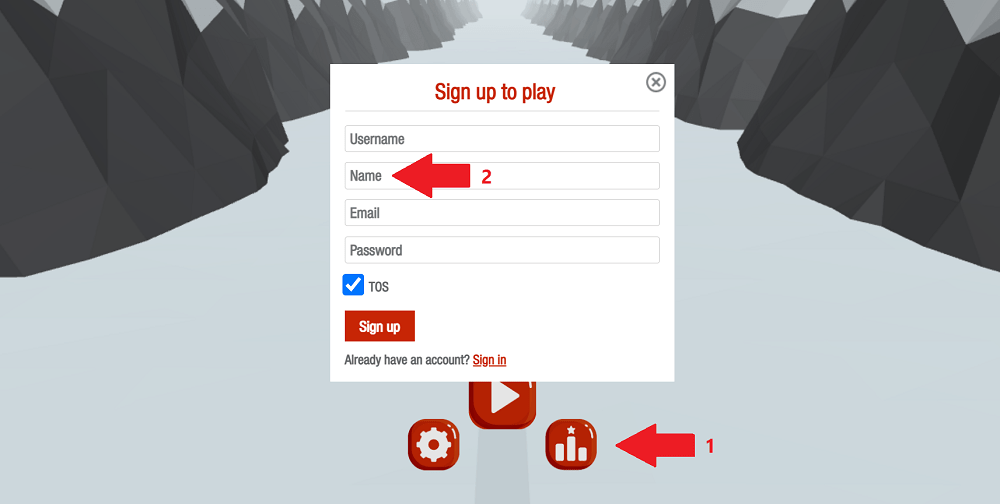 If you still need to register with Adsterra first, please sign up as an advertiser, publisher, or affiliate. If you're already our partner, then simply type in your login. Only by doing this, will you become a challenger for one of our festive prizes:
$100 for 3rd place;
$250 for 2nd place;
$500 for 1st place.
What's next? You're at the start. Your challenge is to roll a snowball as far as you can, not smashing it into a Christmas tree. Believe us, that won't be a cakewalk. Your snowball becomes bigger and bigger while the way to victory becomes bumpier! And what's more…but wait! No more spoilers here! You'll soon find out all the tricks and perks!
So please stop reading this and tap the central button to start rolling.

How will we choose the winners? The Game will automatically identify the greatest masters by counting their scores.

Good luck! Stay on the roll!