Who will buy CPM traffic for iGaming offers? Well, we know one guy who does, and he does it great. With 326% ROI and over 4K dollars in his pockets, he will now share with you some brilliant strategies and moves so that you can apply them to your next winning affiliate campaign.

Before you jump in, we advise keeping a few moments in mind.
A case study is not a template. It's instead your inspiration for scoring even more impressive goals.
Once you're in an ad network or an affiliate network, feel free to ask for assistance from the managers – communication is the key to success.
Every traffic source is unique, and — as our guest expert has proved — you can find your golden traffic bundles and pricing tweaks.
Now meet our partner affiliate, whose unique expertise will save you from the saddest mistakes while running a CPM-based campaign for an iGaming product.
---

As this case study is provided by one of our partners, we keep the spelling untouched. We try to maintain a unified structure for all case studies, so we sometimes make a few changes in the sequence of paragraphs. The author's opinion does not necessarily reflect our views.
---
The case study data: Buying CPM traffic for a iGaming CPA offer
Traffic: Social Bar CPM by Adsterra.com
Offer: All traffic iGaming
GEO: Thailand (TH)
Spent: $1,230
Earned: $5,235
Profit: $4,005
ROI: 325.6%
This case study will highlight tricks for obtaining cost-effective CPM traffic for iGaming offers. You can always find loads od CPM ad views in Adsterra, so be sure to check them out.
Hi folks!

In today's case study, I'm gonna go over the aftermath of my recent SEA campaign (Thailand) for a iGaming offer.

I will show how to treat the CPM campaign right, squeezing the offer dry with the maximum profit. Let's ride!
The offer choice
I deliberately galloped through several affiliate networks looking for the offer I needed. And I needed the best initial requirements. So I finally hooked one.
The minimum required deposit is ₹500, which is about $12 (pretty much for Thailand but could be worse).
Local payment methods.
A fancy website.
A possibility to choose between slots and game types, etc.
That's a practically perfect casino offer if not being too critical to the first deposit amount. But it's not that harsh, actually.

Summing up the offer's details:
Conversion type: CPA
Vertical: iGaming
Device format: All
OS type: All
Restrictions: no incent, no fraud, no e-mail, minimum deposit: ₹500
Payment for each FTD – $25
A screenshot of the target lander: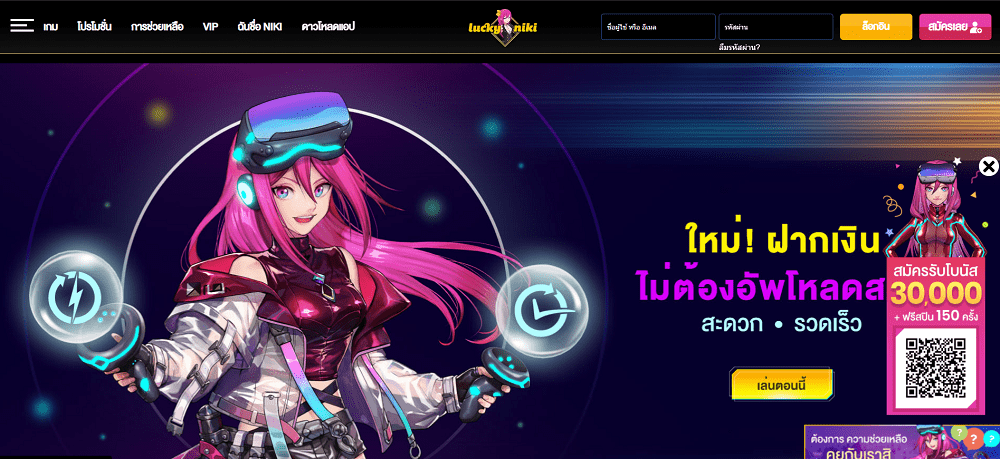 The strategy
When buying CPM traffic for iGaming offers (and in general), you must pay the closest attention to your bidding, limits, and stats. Based on that, you've got to regularly optimize the campaign, updating the limits so as not to let your campaign go down the drain.

I once left my campaign running without any optimization, and it ended up with a huge negative ROI, so watch out for this moment.

I scanned Alexa's top results for iGaming-related sites that advertise on the internet and used spy tools as well to find some inspiring creatives.

My initial bid was $1 for 1,000 impressions — I needed to squeeze a lot from this traffic in a short time to spotlight the best placements.
iGaming creatives
You shouldn't reinvent the wheel when dealing with iGaming creatives. Taking a peek into spy tools will help you find a way around the current trends for your geos and avoid uploading poor creatives.

A creative's life cycle is not what you should always keep in mind, as many advertisers and media buyers in the casino market prefer to save a couple of creatives as a reserve, like 1xbet and other casinos.

I do advise you to submit as many creatives as possible from the start. This will set you free from agonizing over updating them and adding new ones. 15 pieces are more than enough.

The Social Bar ad unit we'll be sending traffic to in this case study implies interaction. It's not a static ad, so keep it in mind when building creatives.

To begin with, I'd go with a couple of classic template creatives that proved to convert and seem to look like system notifications. Remember that we deal with the Thailand audience who mainly use Windows and Android.
Here are some of my visuals.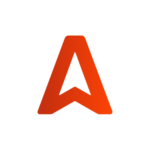 All those Social Bar's icon-like visuals are also pretty cool, so give them a try.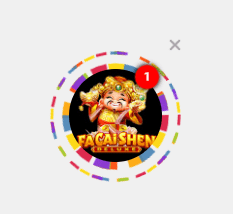 Key optimization stages
In general, my plan is as follows: I start with a rather high bid but set up limits to the traffic I get. This saves me from pouring my money in vain but allows for gathering enough info about placements, which I will need for BLs and WLs in the future.

I do have to come and see my campaign running very often, like checking the stats or removing/updating the creatives which return poor performance. Apart from this, I advise you to promptly add placements to a blacklist when you find they don't meet your expectations. It's pretty frequently that I use Custom Bids to uplift those placements that got me top CRs.

I've never been too shy 😉 to check the placements' performance with advertisers to decide if I can invest in those or not. If the advertiser tells me the players coming from a source are not active, you know, not putting funds, I will exclude the source. On the one hand, I will probably cut off some potential deposits, but on the other hand, I may not pass the KPI and lose my payouts. So, you too, be careful.
The CPM iGaming campaign post-optimization
Starting bid: $1 / 1,000 impressions.
Here I broke down my settings in a couple of screenshots from Adsterra.
Campaign results
My tracker data:

Total spending with Adsterra – about $1,230
Earnings: $5,325
Profit: $4,005
ROI 325.6%
Conclusion
To wrap up, I must note that it was a wise move to pick an Asian country. My portfolio accounts for many Tier-1 campaigns, but this traffic seems to have become less profitable these days. Facebook, TikTok, and other all-in-one platforms rock onstage, you know. 🙂 It's becoming harder to pinch leads while the audience is still very promising.

Any offer will demand thorough strategy building, regular check-ups with your networks and advertiser, placement tracking, and well-timed optimization. My point here is to advise you on trying Tier-2 and Tier-3 countries, Asian geos specifically.

Roughly speaking, I was pleased with the payout though my spending was higher than I expected. Anyways, you do need to spend wisely and spread your funds the way you're able to unleash them at any moment when the campaign kicks off.

Remember to spend time sifting through the offers because, you know, casinos will pretty often have lower baseline deposits than those they require from you as an affiliate. And you will find it very hard to get enough leads to earn back. To add more, some Asian casinos won't invest in customer service, whose job is to assist users in registering and placing their first deposit.
In case you're still pumped up to read more case studies, take a look at this inspiring story of getting ROI 198% with an iGaming offer, or dive into this case of running two Sweepstakes campaigns with poor and strong creatives.