Adsterra is proud of having the brightest female entrepreneurs among our publishers. And today, a star blogger, Achile Anne, is on stage with her blog monetization case study. This story will inspire you to climb any blogging mountain and swim any SEO ocean reaching your profit goals.

Achile Anne will speak facts and share:
what makes a good writer a great online entrepreneur;
how to pack your website with profitable ads;
what it takes to become a full-time blogger;
how to find a perfect ad mix for your blog.
which SEO moves are vital for all beginners.
---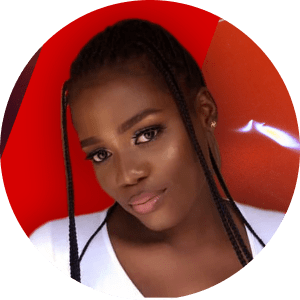 ---
Hi bloggers,

I'm Achile Anne, and I'm here today to share a story of finding my way as a blogger and business person.

I have always been extremely passionate about digital technology and how it affects the way we interact with one another. Growing up, I dreamed of being a writer, seeing my father work in a newspaper. So, my decision to start my own blog in digital was natural.

I've been running my blog for two months already, but I've already made over $1,200 with its content and Adsterra ads. Yep, it wasn't an easy ride, but today I'm going to share some of my findings that will help you drive safer and reach your goals a bit faster.
My first blog monetization experience
Blogging was a by-product of what I started doing. About six years ago, I joined a solid marketing firm that taught me much about internet marketing and the industry. One of their products was a blogging platform.

Unfortunately, the blogging platform I used is no longer in operation. But it allowed me to realize that I have a great writing style and that I can be creative and very productive to transfer my knowledge to people via the written word.

I can't call it a successful blog monetization case study cause I earned very little and had to pay for membership. But anyway, such obstacles can tell you a lot about yourself. If you can learn from them, you can also earn from them! So did I, and that's how it helped me in the future.
How to find a trending blog niche
Thanks to my first blogging experience, I knew exactly what I needed as a writer and as a moneymaker.
First, I needed to be able to write about significant topics, something people would care about.
Second, the niche must be a best-seller or at least promise to boost many views.
Eventually, I started an Entertainment blog with a little Lifestyle and Crime. The Entertainment niche is believed to have the most viewed content on the internet. It generates lots of important yet thrilling topics. And I'm very good at transforming celebrities' social media stories into readable and viral news.

My next tip is to look for a perfect mix of the blog niche popularity and your writing skills. You must be sure you're ready to create a lot of quality news and posts.
How to create staggering content
My approach to creating awesome content is to drive maximum attention to the already trending topics and present them from an alternative angle.

I prefer remastering entertainment videos because lots of people still prefer reading the news. So I add a compelling copy and look for extra details so that people can get an excellent overview: video paired with powerful writing.

I search for trending topics on Twitter and then make news out of them, I convert celebrity videos or pictures into full stories that people will enjoy reading. One of my primary rules is to make sure the news is really hot – it almost guarantees many views. I check trending topics using hashtags on Twitter, Instagram, and Facebook.

Finally, your headline should be catchy. Making it short is not enough. If you're writing about, say, crimes, it should be truly sensational or at least revealing.

One more example when takeoff was shot🙏 my first post heading was informational "Us Rapper Takeoff,28,shot dead in Houston, Texas". I had no views at all. But when I posted it for the second time, I decided to switch the heading up to "Migos scrapper, Takeoff Shooting Video explained on Reddit." And …Boom! Then I saw a lot of traffic…
Ways to maximize traffic volumes making your content viral
I talked about creating viral content in the previous step, but what really matters is learning how to boost views for any post. It directly affects your income if you make money from paid ads, just like me.

When I post a piece of content, I then go back to monitor my Google Analytics, and if I see that the views are high…I repost this content with all the relevant hashtags.

Many people do what I do. But what makes me stand out is that I have a strategy. I analyze which post can gain many views,monitor its impact first then I repost.This approach fits only the best content pieces.

What's important to do with the rest of the content is to distribute it automatically. In general, my posts are being shared automatically to Facebook, LinkedIn, Tumblr, Instagram, Twitter. I'm using the Jetpack plugin for WordPress.

To prove my efforts bring significant results, I'm placing a screenshot from my stats here. On a daily basis, my site views range from 1,000 to 19,029 views.

Sometimes, my content kicks off, and then I get about 34,975 views. In general, in the past two months, I have had over 228,748 views on my website. As you can see, there's nothing impossible!

My top GEOS are the United States, the UK, New Zealand, Mexico, France, and Canada. The most profitable traffic comes from the United States.
How to optimize blog content for search engines
Content optimization is what helps your content rank higher and get better positions on search engine results pages.

So I'm advising you to automate your content optimization as much as possible. I'm using the two best plugins, Premium SEO and Yoast SEO. They give me the best guidelines to follow when creating content. They have summaries of analysis before your post is published and after your content has been published so you can re-optimize it.

Here is a checklist of optimization tips I follow. Putting some of these steps into consideration will help you get better reach from all over the world.
SEO optimization tips
Research optimal keywords. An SEO tool will show if the word is too competitive. You will need to access if you can create a post to beat the nearest competitors, especially if they have loads of backlinks.
Use keywords naturally and strategically. I mean, you should delicately place the keywords to all parts of the copy. It's not enough to throw a bunch of them in the beginning of the post.
Optimize title tags. Make titles brief and stick to Google's rule of 60 symbols.
Include relevant keywords in the URL.
Optimize your images. Heavy images can drastically harm your website traffic volumes.
Write compelling meta descriptions. SEO title and description is an advertisement for your blog post. They should be catchy but truthful. And they should be unique. Please never copy your H1 as a title.
Link to related authority websites, but use the no-follow links.
Internal linking is a must – link to your own content to make readers surf your blog longer.
My current blog monetization case study: How I use ads to make a profit
My blog niche is Entertainment, and I'm using a lot of images and videos here. My first priority is to make users stay and read the news while watching ads. That is why advertising mustn't be too noisy. It's lovely that I can use a mix of ads with Adsterra.

Currently, I'm using a combination of Popunder ads, 728 by 90, 468 by 60 pixels, 300 by 250 pixels Banners, and Social Bar. They all don't look the same, which makes them a perfect combo.

Look at this screenshot. Social Bar flops in the upper part like a notification. Banners don't overlap the content, so users can still access all news.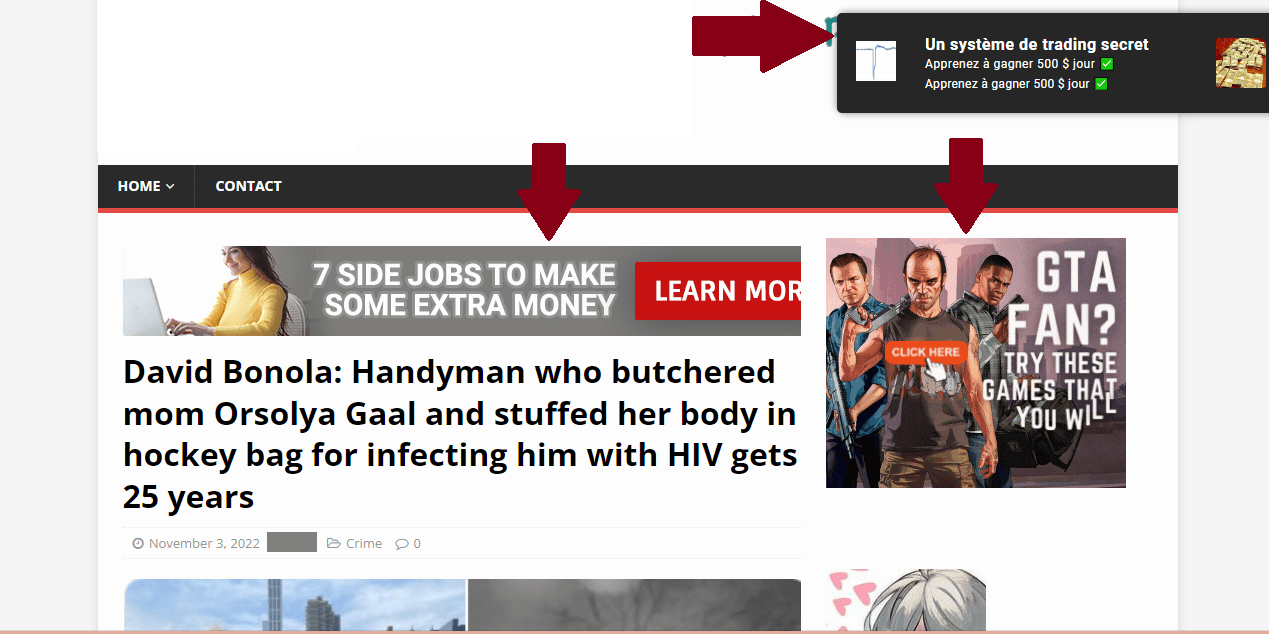 At first, I just put maximum ads because more ads meant more revenue. Then, I got support from my manager, who helped me place the ads correctly and advised removing Native ads cause of my geo. After all adjustments, I noticed an increase in revenue. My page is not overcrowded with many ads, and I can still make money from each visit. I like them because I'm making better revenue than before as it is properly well placed right now.
Mobile ads and mobile traffic
Lots of people read news from mobiles, and I was pleased that Social Bar ads are fetching mobile screens without disturbing my readers.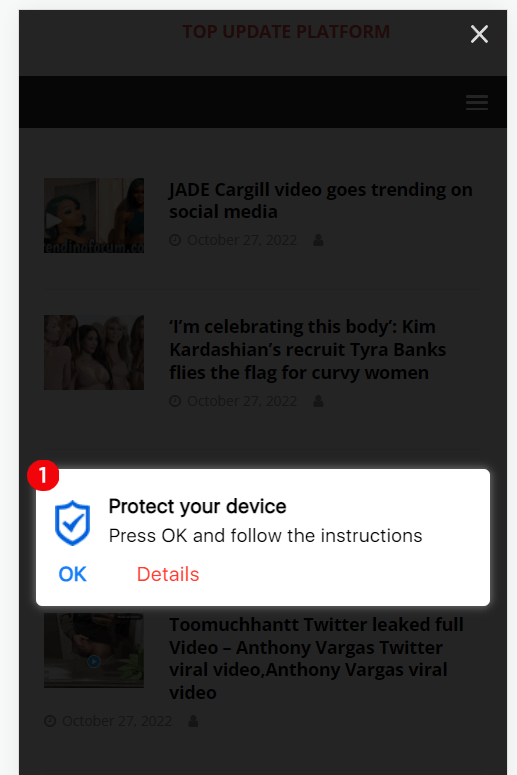 My earnings with Adsterra
I actually heard about Adsterra through my website developer. He said Adsterra ad network approves your website fast and has proven to be highly lucrative for publishers and advertisers. I also noticed the platform has no minimum traffic requirements and offers one of the highest cost-per-conversion rates in the industry.

It's a great option to consider whether you want to earn more money from your website traffic. And I'm a living testimony of all that has been said …I started blogging two months ago and have made $1282 by now. And my website was approved within 2 minutes. Their Pop ads give me a better revenue.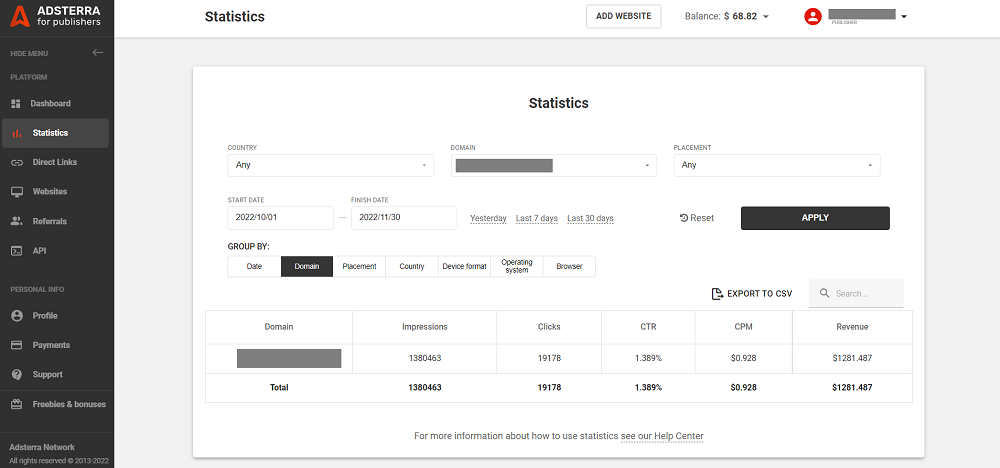 What makes a successful blogger?
Creating a blog from nothing is not an easy task. You would need constant hard work and consistency to be able to build the blog of your dreams, and you should get ready to work hard. That's why you should choose something you really like, something that inspires you, or something you want to learn more about.
What will you do as a full-time blogger?
Always think of what will get the readers' full attention. Write teasingly, leak some facts, but keep most of them secret until users visit your blog.
Use images and videos. Readers love learning about celebs going wild and always try to get real-life content.
Test different images and headlines. If you don't know how to test, simply analyze the traffic volume after several posts are published.
Catch up with the trends. You can either use Google Trends like I do or try Reddit,Linkedin and other platforms.
Through the blog, I gained a lot of self-confidence and social skills that helped me establish real-life connections and friendships and also get to know what's happening around the world within this two-month time frame. I'm still blogging because I love it — it has opened a lot of doors for me, I now make the majority of my income through my blog.
What to do after you read this blog monetization case study
We're happy that the voice of female affiliate marketers and entrepreneurs sounds so clear and loud today. We'll be witnessing a lot of success stories shortly, we're sure. Achile Anne has proven a talented writer can become a committed expert in making money.