Starting something new is always a challenge. So if there is a way to make it easier, why not use it? The case below is to help everyone who still is in doubt about joining networks in general and Adsterra in particular. Just read and get sure that cooperation can and will be profitable, and all you have to do is dare to start.
In today's case, we are happy to share the experience of our very engaged and enthusiastic publishers from Vietnam. They created a detailed and demonstrative story of great use for everyone who is to start their path with Adsterra.
Read, learn, and get inspired!
---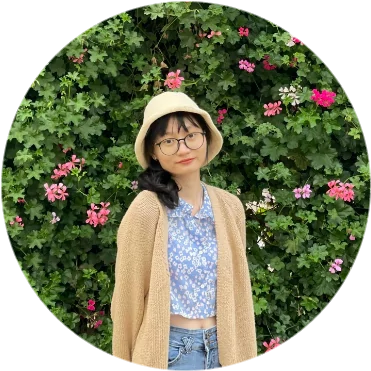 Mai Hang |
content creator,
SEO-er,
website trader
---
Hello, my friends. I'm Mai Hang — a website trader from Vietnam. I'm working in banking, but content creation and SEO are a hobby of mine outside of work hours. I love writing and sharing my finance, stocks, and investing knowledge I usually share via Facebook, Instagram, Tiktok, and Youtube.
I work together with my husband. We first met in August 2020, when I was selling a Facebook page with almost 80k followers. At that time, I was a writer of small stories about life in Vietnam and wanted to switch to articles in the field of banking and finance. He bought and shared about the work of a website trader and asked me about cooperation. I could experience writing on a variety of topics, so I agreed. We worked together, and our love blossomed from there. After 3 years, I agreed to his marriage proposal, and our wedding had just been held on June 11, 2023.
Talking about my husband, he is a quiet programmer, a bit shy, but always taking care of me. He loves programming so much that he sometimes doesn't eat all day to complete the feature. He spends a lot of time self-learning about the web, mobile, IoT, and AI/ML. His main job is not as a programmer but as a network engineer for Viettel — a leading technology company in Vietnam.
My husband and I have worked in the website trading market for 3 years. We have discussed with the owners of interesting websites in Vietnam, Thailand, Taiwan, China, India, etc., to make offers to buy them. My husband will work to improve IT aspects, such as: developing new features; redesigning the website UI/UX; optimizing resources, performance; etc. Meanwhile, I work as a content creator and SEOer to improve impressions (more than 30-50%). After 2 months or a bit more time, the websites become better and attract more traffic, and we sell at higher prices to investors who want to earn money from them. We have a list of private clients from China, Thailand, Singapore, and Korea who always ask for new websites weekly.
Not just our story
We were not aware of the benefits of joining ad networks for a long time as we were engaged in this occupation. Everything changed when we had two websites that could not find buyers. We kept and operated them for 6 months (posting new articles daily, maintaining servers, etc.) with only income from Google Adsense. As website traders, we know that successful business means that we can sell websites in the short term. So we needed to hang more ads to win in these businesses, but where could we get them?
Then we found and tried some global ads platforms which are common in my country and drew the following weak points that we disliked:
It took a lot of time to approve websites.


We had to spend more than 1 day for the website to be approved. Sometimes, we chose the wrong category and needed to submit it again. Therefore, the actual approval time was even longer.

The limited number of websites.


As a website trader, I often buy and sell many websites. I have to create multiple publisher accounts. Limits make it difficult for me to manage all websites and get the minimum payment amount for each account.

No support for the payment methods we needed.


Most platforms did not offer the payment method that we expected. The available payment methods in my country are Paypal and some other ones, unsupported by platforms. So I can receive money via Paypal, but the USD-VND exchange rate is very low compared to the market. Therefore, I prefer to choose USDT (and sell it on Binance to VND) as my primary payment method.
Figures first
My husband first saw Adsterra on the Vietnamese MMO forum. A member posted a thread to share his income with Adsterra to attract others to register via his referral link. I asked him about the approval process and received a good answer: it's automatic and not limited. It seemed to be suitable for our context. So the cooperation with Adsterra had been started. We have been working for 6 months and received over 33k US$ when I wrote this story.

Why do we love working with Adsterra
Our difference from most publishers is that we have been hanging Adsterra's ads on around 100 websites. These websites have above 100k traffic per month in various categories: news, food reviews, car reviews, travel, dictionaries, horoscopes, etc. This gives us more perspectives and experiences. I will share what I am most excited about when working with Adsterra.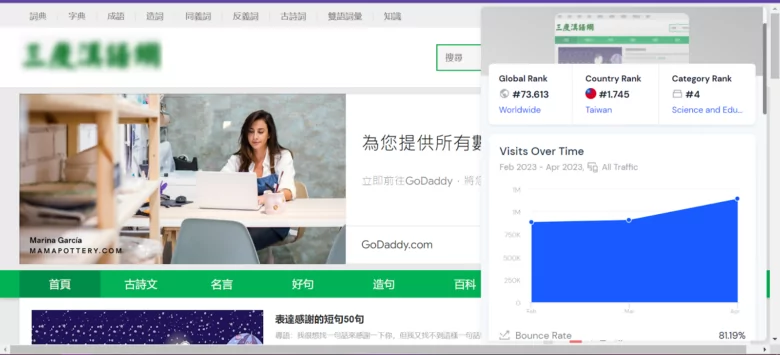 Quick & automated self-serve system
First, we can add many websites under the checkout of the automated system; no extra people are required. It is perfect for us to proactively deploy ads without waiting. We could consult the account managers if needed to choose the right website category and the most effective ad types. CPM of each website category and ad type will update based on advertisers, so you are welcome to keep in touch with your manager for the news.
It's easy to manage your websites and ads on a centralized page. We can set website and ad categories, add/enable/disable ads, turn on/off website statistics, and hide/show websites (we use this function to hide the already sold websites).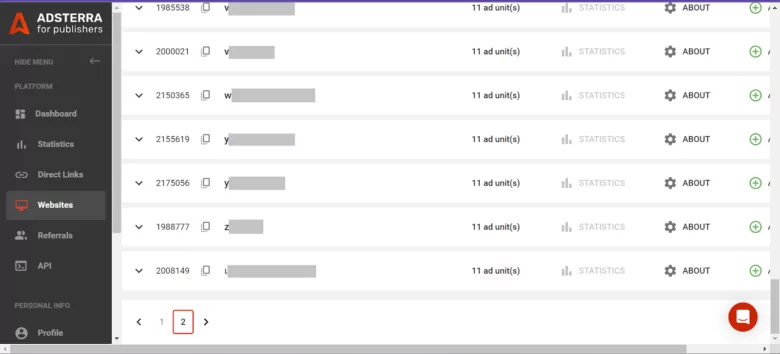 Many ad formats to choose from
We are hanging 9 different types of ads on our websites: Popunder, Social bar, Native banner, and fixed-size banners. Each ad needs to be compatible with the content and design of the website to bring the most interaction. I advise you to carefully read the ad's description and see the available demo to choose ad types and placements. For example, a native banner can be placed on the sidebar (vertical) or at the top or bottom of the article (horizontal). For unclear matters, feel free to consult your account manager before customizing the ads.
Adsterra's tip: use the guides to learn more about our ad types and use them wisely and with maximum profit. Also, be sure to read the instructions for installing the advertising code (they are available when generating the code itself).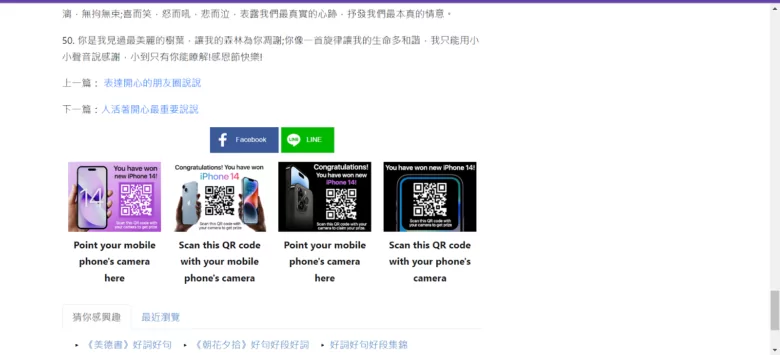 Clear and handy statistics
The best thing in Adsterra is the statistics table. It is informative yet easy to follow, even for new publishers. Thanks to it we can check profit daily. To research ads performance and user behavior for SEO, Adsterra provides many vital metrics such as impressions, clicks, devices, browsers, geographies, etc.
We used to hang ads heavily on websites because we thought they would get more profit. After tracking the statistics, we noticed that the CPM was reduced, and the total earnings also decreased. We realized it depends on many factors: website category, device, location, and especially on unique user interaction. So placing ads in good-looking positions will easily attract users' views and clicks to get more profit. We have decided that the balance between profit and friendly UI/UX is the core of our website development strategy.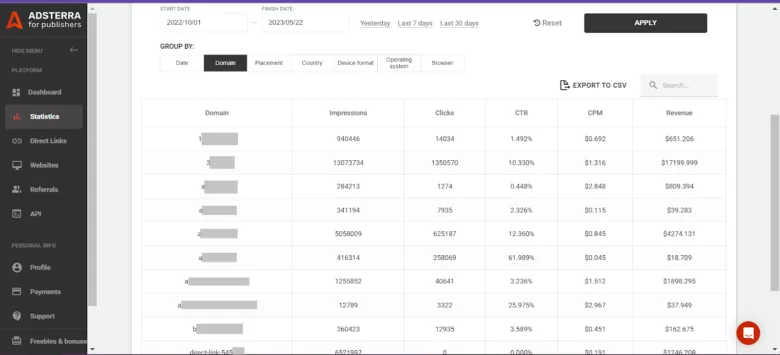 Comfortable payments
Adsterra supports many payment methods, including bank transfers, e-wallets, etc. Each payment method requires a different minimum payment amount and fee. Consider what method is available in your country and brings the most profits. For us, although the fee is 2%, the chosen method is the best compared to other ones.
Account manager support
Our account manager Elizabeth is a lovely and careful woman. She helps us solve issues as soon as we request. I'm sure you'll wonder why I only say good things about Adsterra. In fact, my husband is a difficult person, so he occasionally complains to Elizabeth about some issues we face during work. Fortunately, Adsterra always has satisfactory solutions. So the issues are solved, from a positive perspective, they are no longer a weakness.
As we know, each publisher has its own managers. So if you have any problem, such as a CPM decrease or others, don't worry. Just contact your Account Managers for consulting. They will explain why and suggest how to increase CPM, for example, by changing target audiences, ad types, ad placements, etc.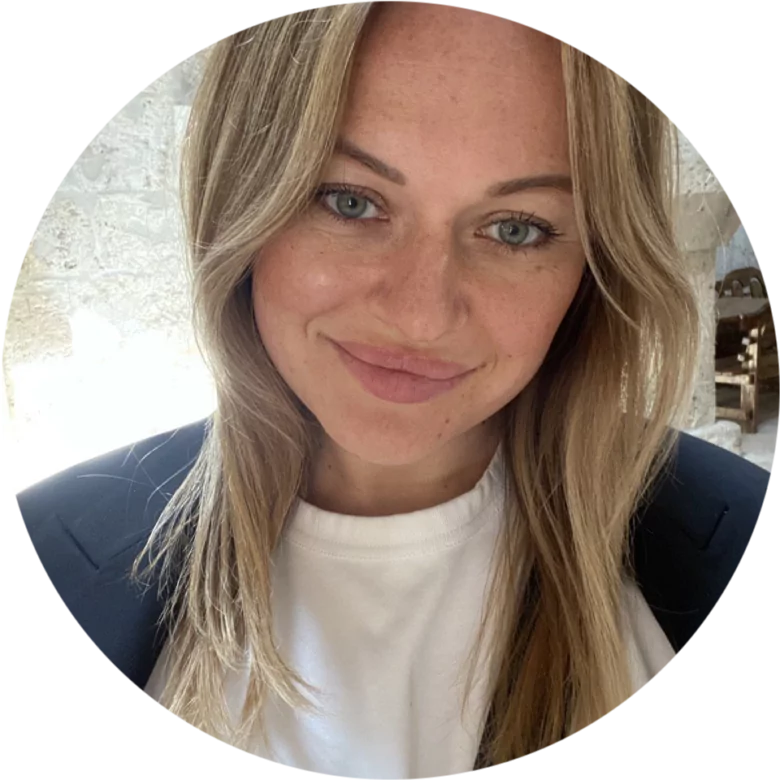 I think that I will also express the opinion of my colleagues if I just say that it is very pleasant for me to work with responsible people who are in love with their work, treat it with soul, and invest their personal time. Always in touch, always positive, and always with a high result from their excellent work!

MAI'S ACCOUNT MANAGER, ELIZABETH
Safe and riskless cooperation
We recommend that our clients use Adsterra together with Google Adsense to maximize profits. Before Adsterra, we tried using several other ad networks with Google Adsense but received warnings about abusive experiences from Google. The cause of this warning can be found at https://support.google.com/webtools/answer/7347327. Ad scripts from these networks performed illegal acts, so websites were suspected of attacking/phishing users by Google Chrome. Next, the traffic from Google Search dropped sharply and caused these websites to be out of the top 10 keywords. During 6 months of using Adsterra, we received no similar warnings. We lost 4 high-traffic websites (~35k US$) because of shoddy ads from low-quality networks, so we believe this was a valuable experience. Looking back, I really regret it. We wish we had known about Adsterra sooner!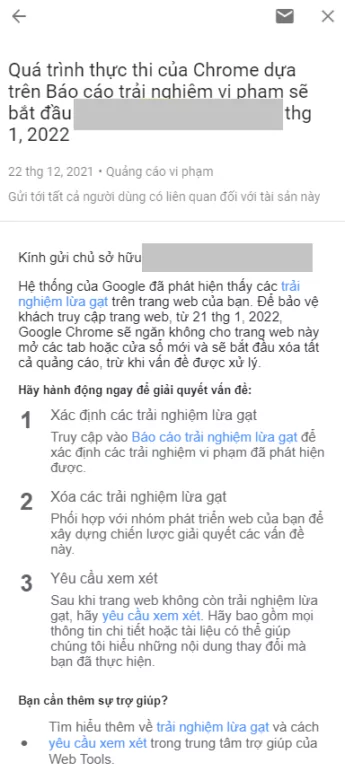 Wishes from us
We used to be newbies like you, and all we knew about Adsterra was through the sharing of other people. Everyone's experience for sure differs, but we believe our true story will greatly help you. Here are our main tips and our best wishes for new publishers to make a lot of money from their content.
Follow Adsterra's social network channels for news updates.

Spend time reading Adsterra tutorials for publishers at

https://help-publishers.adsterra.com/

.

Feel free to ask your Account Manager.

Research the statistics to improve the attractiveness of the ads.

Keep a balance between advertising and user experience.
Adsterra is totally delighted with such stories and, in every possible way, we support our favorite publishers on their challenging and inspiring path. Here is another proof that everything is possible and that we offer all available tools to make it true. Go ahead: if you needed a sign to start, this is it!
To make the final note, the Asterra team thanks this case's heroes for their responsiveness, heartily congratulates them on their wedding day, and wishes them endless success in all their endeavors!