Latin America seems to never quit the first lines of expert reports: it's predicted this market will grow even higher in the next two years. We're here today not to state the obvious truths but to find sources of profits. So what's successful Latam affiliate marketing? Our Head of CPM, Mikhail, is about to share all the ins and outs.
---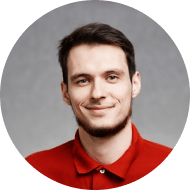 ---
Hello again,
It's been a while since we dug through the specifics of launching Sports and iGaming campaigns. Today, we aim to maximize your profits via Latin America's traffic. Let's get on to business right away.
To Contents ↑
Why is Latam affiliate marketing a promising niche?
Sports fans, cheerful communicators, romantics, dreamers, passionate gamers, and true heroes. Perhaps, these are the least colorful descriptions of Latin America's inhabitants.

Cultural traditions mixed up with the evolving economy have done their job: Latam has become the most desirable market for brands and product suppliers in the past two years.

Doing affiliate marketing in Latam is not a trend, it's a must. I've been experimenting with the Latam market for many years, and I recommend investing in this market in 2023. The market will continue to grow despite the less optimistic forecasts compared to the previous period. No soars, but a stable development that's more than enough for profitable affiliate marketing campaigns.
To Contents ↑
Latin America's marketing prospects
Despite all depressive forecasts that seem to have touched every country, Latin America is predicted to continue growing, yet less quickly, by 0.7% in 2023 (as of JP Morgan). The biggest economy, Brazil, will likely rise by 0.9% (as of Reuters).

I'm not a stats fan if they don't concern Adsterra, but these forecasts speak for themselves. I'd also add that the inflation in Latin America is expected to drop to 4.1% from 8% in 2022.

Affiliates shouldn't miss out on this opportunity to grow ad revenues. I will now list the main reasons to buy Latam traffic for affiliates.
To Contents ↑
Why invest in Latin American traffic?
Lots of ad offers
Done with basics, let's now observe some more opportunities for affiliate marketers. Latin America's advertising market seems to have recovered from the pandemic crisis. Direct advertisers and agencies will keep investing in marketing. Statista, in partnership with the Zenith agency, predicts digital ad spending to rise up to $14.5 million by 2024.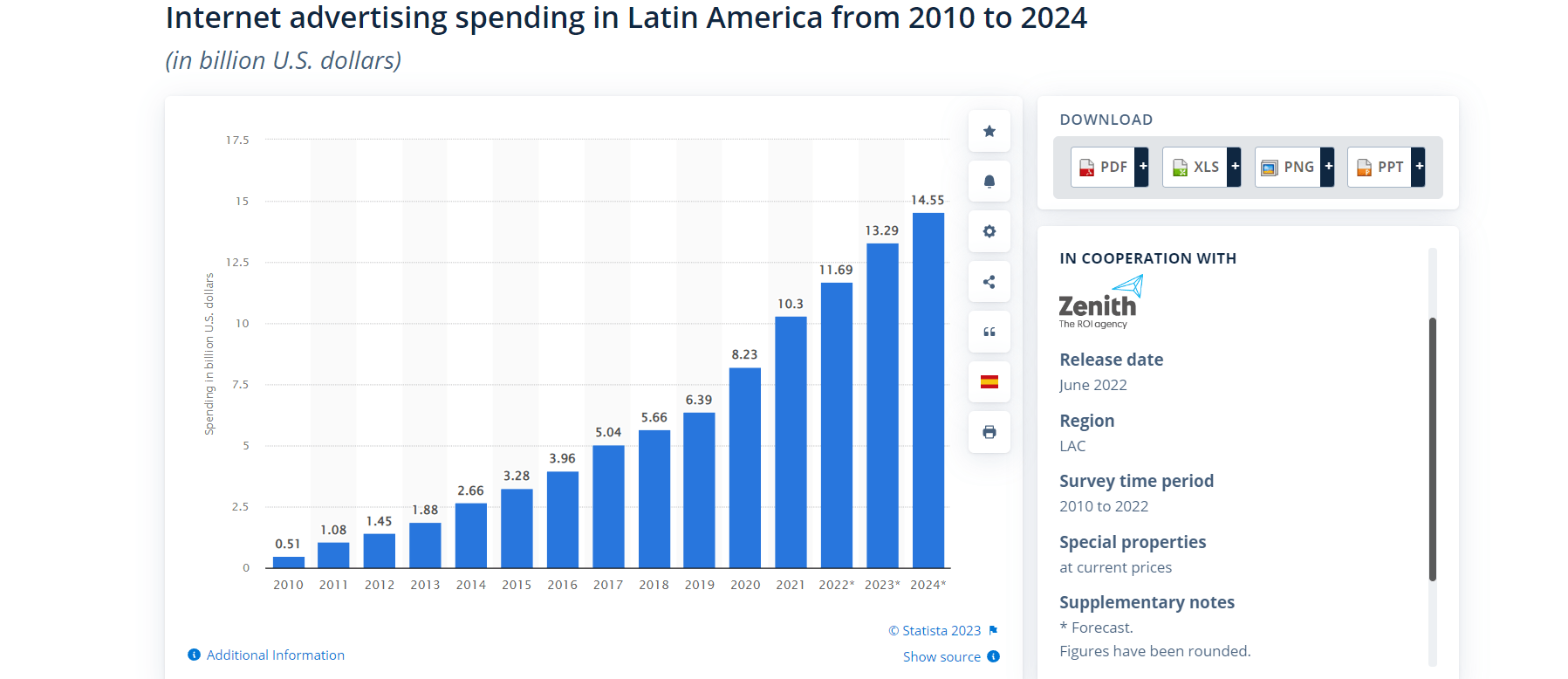 Massive Internet & mobile traffic
Mobiles are somehow affiliates can do without. With VPN / Utility and App offers remaining super-trending, you will need loads of credible users ready to install, download, and subscribe. And Latam traffic streams exactly this type of users. Statista forecasts the number of mobile users to hit 423 million by 2025, with over 70% of the smartphone penetration rate.

Brazil, the biggest Latam economy, can brag about having more Internet users than Mexico and Argentina combined (165.3 million, as of Statista report, 2022,) which comes second and third. The Dominican Republic is leading within the Caribbean.
Well paid iGaming and Sports traffic
Hardly anyone can compare to Latin Americans when it comes to supporting sports idols. People here are true sports fans who identify themselves with their fav teams and stars. They live through every match or event as if it's their battle. Affiliate marketers who respect this will thrive running Sports ads.

We also can't turn our backs on iGaming traffic, which varies from province to province within a country, but remains very lucrative in 2023 and further on. Expert stats predict the revenue from games to hit $3.6 billion in 2023. Mexico will keep the leadership, followed by Brazil and Argentina.

I prefer being cautious when discussing laws, as they tend to change. But generally speaking (and compared to other continents,) we can claim that iGaming is legal across the Latam countries. Despite the evolving laws and regulations, Latin America's countries realize the potential for economic growth thanks to these activities. 

However, there are exclusions and backtracks here. Brazil and Ecuador have legalized only state online lotteries, for instance. Bolivia and Nicaragua have included iGaming as part of the gaming sector regulations. Argentina's rules vary depending on the province.
To Contents ↑
Latam affiliate marketing hacks for 2023
I hope my arguments were weighty enough to spark your interest in Latam affiliate marketing. But still, they're not sufficient to start making money. We're about to fix it right now. I'll be sharing our in-house benchmarks taken from numerous Latam campaigns.
Apps, Utility, Antivirus offers
Latam countries offer you benevolent sociable users who love communicating and having fun. That's why social and video apps are top-rated here.

Examples of offers you can profit from: BigoLive, Video download Player, VotTak, and All in One Downloader, Ult Player. Add here all types of Android antiviruses and Phone defenders.
Top Latam countries for utility offers: Brazil, Mexico, Colombia, Argentina
Devices: Mobiles
Ad formats: In-Page Push, Popunder, Social Bar
Traffic type: any traffic, including explicit and niche
Best flow: installs or trials. With Adsterra, you should start with Popunder ads at CPA pricing. This will ensure faster conversions and profits. An alternative ad format is Social Bar or In-Page Push; these ads are famous for superb CTRs.
Bigo Live App (Android)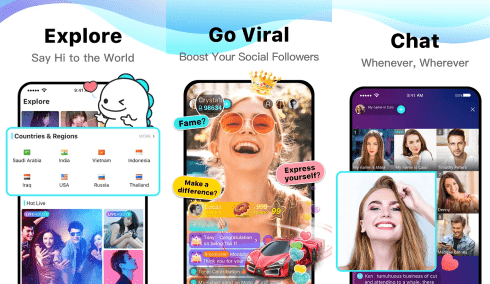 VotTak App (Android)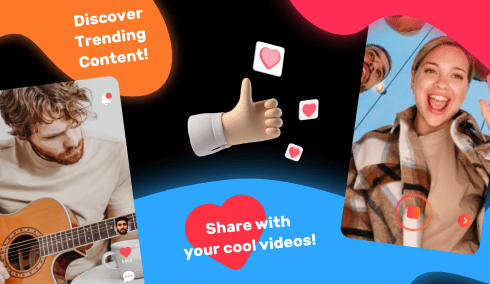 Ad creatives
With Pop Ads, you will need to think of prelanders mainly. When running an In-Page Push campaign, there will be up to 15 creatives for a test (optionally, but we recommend testing as many as possible.)
Always translate your creatives. In most cases, into Portuguese or Spanish.
Generate unique photos of people or use non-stock, realistic portraits.
If promoting an antivirus or phone cleaner, stick to the target OS design.
Look at these two creatives from one ad campaign targeting Android users. I'll be honest: I don't speak Portuguese, but let's check the idea. The first creative is bigger and relatively more engaging. But it doesn't look credible with its smiling robot icon cropped in a bad way. On top of that, that's not an OS-matching creative.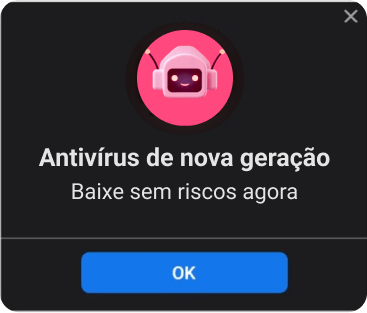 The second creative is smaller, yet more suitable for promoting antiviruses. It uses the In-Page Push template, which is more likely to be seen on Android devices. Ok, this one can be improved, too. I'd added a round icon with contrasting colors. Now the icon seems a bit bleak.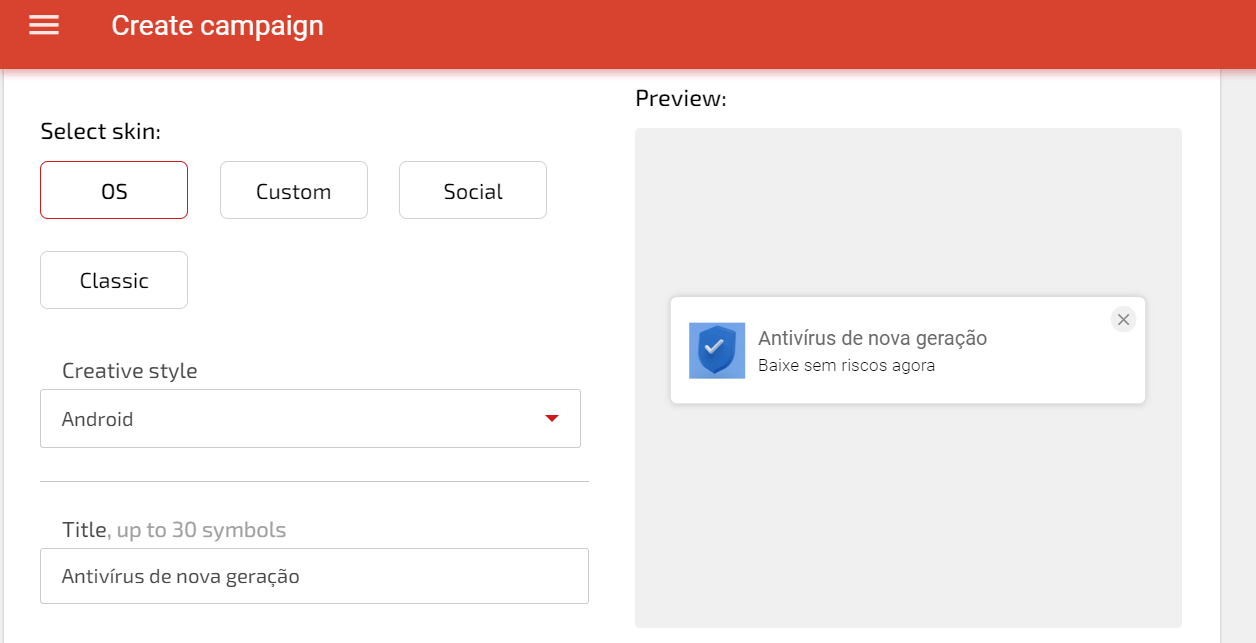 To Contents ↑
iGaming offers
iGaming is always profitable in Latam, yet a pretty competitive vertical. You will need to get ready for a long-run play. Adsterra will send you plenty of ad views. Your goal is to distribute your funds and wait till conversions start popping. Here when the CPM pricing strategy is the wisest choice. It allows for paying the least price possible while testing traffic slice by slice.
Top Latam GEOs for iGaming and Sports: Brazil, Argentina, Mexico, Colombia, Peru
Offers to try first: Betsson, Betcris, Caliente, Wplay, Americas Cardroom
Ad formats: Popunder and Social Bar
Devices: Desktop, Mobile, Tablet
Flow: CPM
Ad creatives
iGaming creatives, including prelanders, should immerse your audience in fascinating experiences. If you're a sports fan, use your knowledge to promote a UFC fight or a soccer match. Encourage users to support their fav teams or make them feel they're missing out on a great opportunity to hit the jackpot.

Dynamic elements like fortune wheels or counters will engage users to try their luck. With In-Page Push, you can go for several trending templates with animation.

If your advertiser offers an entry bonus, use it as an impetus in your ad creatives.

Use national flag colors when advertising sports events in Brazil. Brazilians are very proud of their national heroes and teams, which is absolutely justified.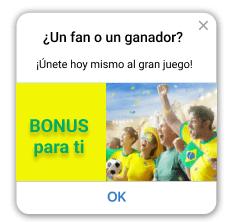 To Contents ↑
VPN offers
You can apply most of the app and utility promo hacks to VPNs. Mind to translate creatives into local languages, Portuguese for Brazil and Uruguay, and Spanish for Colombia, Venezuela, Chile, Ecuador, Argentina, and Paraguay. If needed, test two languages, English plus the local one.

If your VPN app is designed for iOS or Android only, use OS-specific push creatives. Adsterra serves you several options of elegant and native types.
Top GEOs for VPN offers in Latam: Mexico, Brazil
Offer examples to try first: Sure VPN, XY VPN, Jay VPN, Privad VPN
Top ad format: Pops, Social Bar
Devices: Mobiles
Traffic type: ALL (mainstream)
Flow: install, trial (CPA)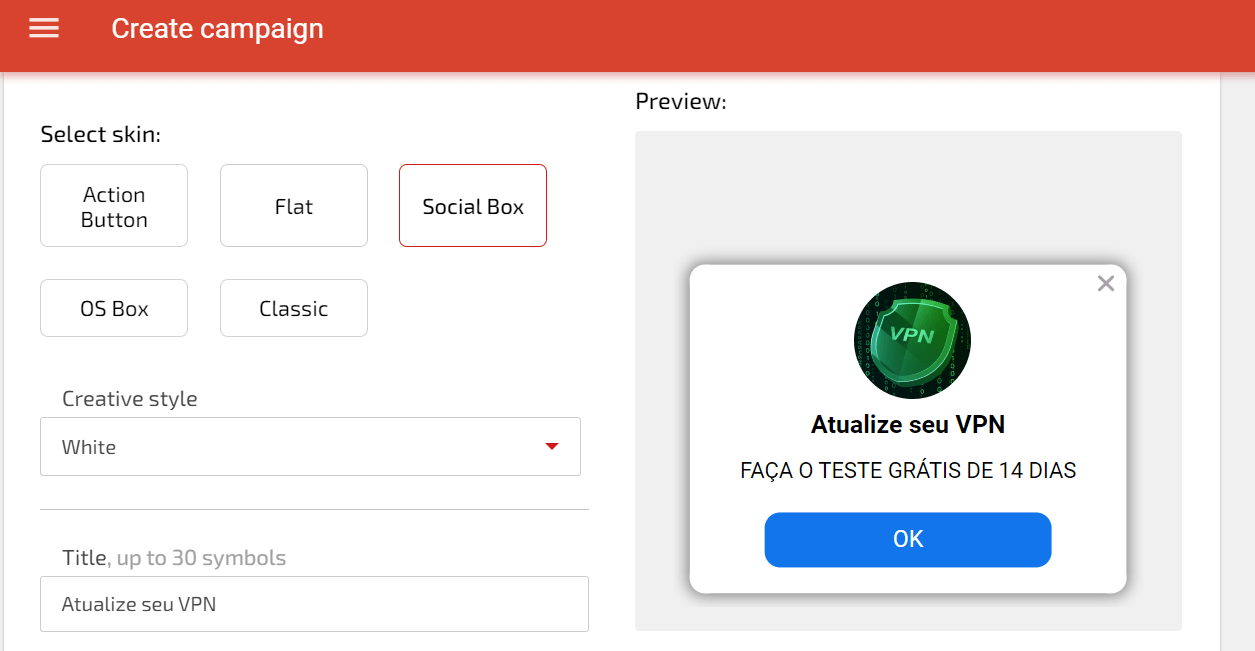 To Contents ↑
Finance offers
Finance offers are not making colossal hype with Latin American traffic. Nevertheless, you can still find a couple of fishing spots with Adsterra. Here are my hacks.
Top Latam geos for Finance offers: BR, PE, CO, AR
Ad formats: Pops, Social Bar
Devices: desktop, mobile, tablet
Traffic type: mainstream
Flow: CPM
E-commerce or e-shops
Ecom offers are ones of the toughest to run with CPA pricing. Conversions cost much while making them pour will require time. My advice will be the same as above: with complex conversions (orders and purchases,) start with CPM pricing. If you advertise a shopping app, and your payouts come for installs, choose CPA traffic.
Top Latam GEOs for Ecommerce ads: Brazil, Argentina, Mexico, Peru, Colombia
Examples of offers: Aliexpress, Alibaba, Mercado Libre, Americanas,
Ad formats: Popunder, Social Bar, Interstitials
Devices: desktop, mobile, tablet
Traffic type: mainstream
Flow: CPM for hard-flow conversions, CPA for ecommerce app installs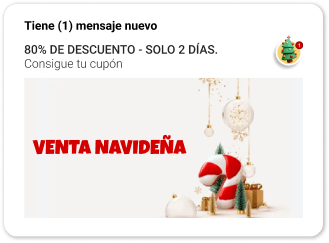 To Contents ↑
Subscriptions or PIN Submits
Latam affiliate marketing is still very resultative, with offers based on paid mobile content. These are called Mobile Subscriptions, Carrier Billing, or PIN Submits.

People love helpful services like horoscopes or wellness/mindfulness apps. They willingly subscribe to such offers, especially if the monthly fee is minimal. The specifics of PIN Submits comes with their nature — they're based on a mobile carrier's technology.
Top geos for mobile subscriptions: Argentina, Brazil, Mexico, Peru, Uruguay.
Mobile carriers: (AR – Movistar, BR – TiM, CO – Claro, PE – Entel, UY – Movistar, MX – Telcel)
Ad formats: Popunders
Devices: mobiles (3G/4G connection targeting)
Traffic type: mainstream + non-mainstream
Flow: CPM, CPA (1-2 click)
To Contents ↑
To wrap up
Considering what we've just said about Latin American traffic, we can now list some helpful tips to enrich your campaigns.
Mobile traffic is great to start your journey to Latam affiliate marketing.
Focus on Android traffic, as it's the most-used platform.
Start with Brazil, Mexico, Argentina, and Colombia as the best-converting GEOs with the most active users. Chile and Peru are also profitable, especially during sports seasons.
Mobile Utility, Sports and iGaming offers are leading in profits. Mobile Subscriptions, E-commerce, and Finance follow them with slightly lower revenues.
Explore new GEOs with the most straightforward conversion flows like installs, trials, opt-ins, and subscriptions of 1-2 clicks. These come hand in hand with Apps, VPNs, Antivirus es, Cleaners, and Battery Booster offers.
Surefire ad formats to try: Popunder and Social Bar
Best pricing strategies (let me repeat once more): CPM goes with offers with payouts for deposits or purchases, CPA is a best-match for offers with payouts for free trials, clicks, and installs.
Adsterra managers will help you balance bids and find a cost-effective yet profitable campaign. Welcome aboard!