The online environment is a great place to make cash. Finding and using ingenious online games marketing ideas will make you a tremendous force in this highly competitive industry. By providing people with great games, you can maximize profit and enjoy the overall experience. You may earn loyal customers, which only means more money for your gaming business.
Are you searching for ways to promote an online gaming house? Keep on reading as we provide the best online games marketing tips!
What you should know about an online gaming platform promotion
Technology has changed the way people communicate, work, and…take chances. With technology came online gaming houses. Here, anyone of the appropriate age can join an online gaming platform wherever they are and whenever they want. Because of its high accessibility, the online business is a lucrative industry.
As per statistics, the iGaming market size is expected to reach $112.09 billion in 2025 recovering from the COVID-19 pressure. Thus, online gaming worldwide generate a consistent flow of revenue, driving the market. Thanks to automation, managers can easily track activities and make even more profit. When experts track activity online, they immediately notice strengths and weaknesses or wrong choices and address them. They can quickly get statistics while giving a clear overview of money flow, deciding which services are not popular, fixing them, and eliminating wasteful spending by $112.09 billion.
The global iGaming market size is forecasted to reach $112.09 BN by 2025, with a GAGR of 12%.
Along with prospects, there's one main problem that online platforms' owners face — the competition. There are so many online platforms popping up on the Internet almost every day. People have a wide range of options to choose from. For example, according to the American Gaming Association market research, around 2,800 sites in the USA were active online. This means that companies have to struggle harder to get customers. Also, there's always the fear of people leaving your website or app for the one that offers better deals and games.
For this reason of ever-growing competition, you have to strategize on marketing campaigns carefully. Proper marketing can keep you ahead of others, set your brand's right positioning, and separate your company from competitors.
To Contents ↑
10 Best online gaming house marketing ideas
Marketing for an online platform, when done effectively, can result in huge wins for your iGaming business. You should know how to drive meaningful engagement in an online world to get the best results. Such a strategy has been used by the Jackpocket campaign that used a marketing strategy to get more clicks and app-installs in 2019. With the right mission, they got an 18 percent higher click to install (CTI), which helped them expand reach to new prospects.
Let's check the list below that has the best strategies for marketing. It's advisable to incorporate several of them into your marketing strategy to achieve better results.
To Contents ↑
1. Create a functional website
Using web software or hiring IT experts, you can create a highly functional website that must have a vibrant, interactive design. It would be best to focus on the feature-rich, highly functional, robust, secure, and scalable site with engaging UI/UX design that enhances the brand. Make sure that it gives gamers an idea of what to expect as they walk through your doors.
The goal is to create a user-friendly site with great navigation and dropdown menus. Dropdown menus are essential since they make it easier for users to find important information on your website. Focus on placing essential information, such as calendar events and games, close to the logo at the top of your website. You can include detailed information on the About page, including your contact details.
Here is an example of a canonical UI/UX design for the Bwin website created by Geexarts. It instantly engages you into action with all those tangible elements made insanely attractive.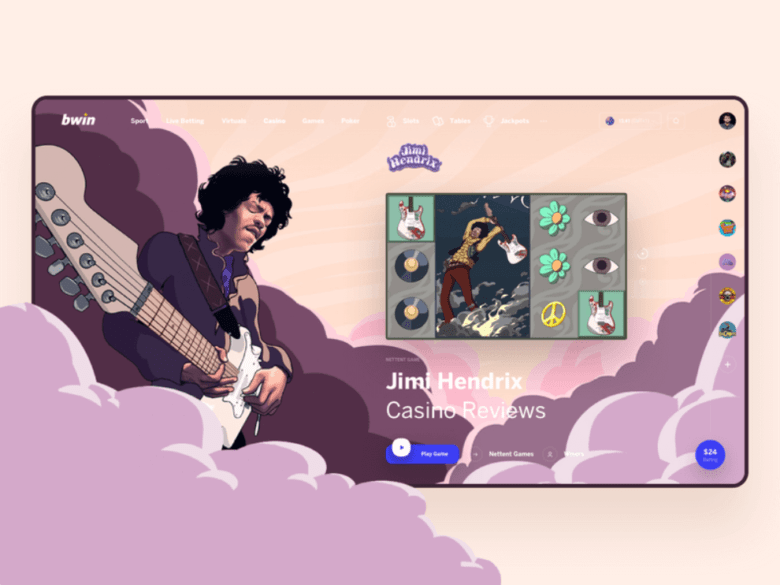 To Contents ↑
2. Start blogging
A blog is one of the cheapest promotion ideas. It is a helpful option for sharing important game-related content. If you post content regularly, a blog shows that your platfrorm is active. Share content on the latest trends, a new product or game, and gaming tricks. You will capture the attention of players if you provide optimized content.
Another advantage of regular posts is that you will have loyal users who are more likely to share your blog with friends and followers. This helps you promote your brand, even if people only read your blog.
3. Send email newsletters
Another cost-effective online marketing strategy is creating an email database. Connecting with each customer is easier when you use email newsletters. This method of promoting your business is easy. All you need to do is collect as many email addresses as possible. For example, you can ask users to leave their contact details through your blog or guest posts articles, special forms, and offers at the site in pop-ups, subscription signup or registration, etc.
You can send regular newsletters to tell users about new games, special offers, and in-game events. Sending newsletters helps you regularly send reminders to your customers. A great newsletter should include:
A catchy subject line to attract the user's attention along with the logo;
A brief overview of the main information you want to share with users;
A button or link to an offer at the site in case users need more information.
To Contents ↑
4. Use social media
One of the easiest ways for millennials to share content is through social media. So adding social media posts to the promotion strategy is necessary. If you use Facebook, Instagram, Twitter, and other popular platforms to advertise your online platform, more people will see it.
You can also provide different offers and prizes for subscriptions and post sharing. This way, customers can share your posts with their friends, further promoting your brand. It is better to use multiple social media platforms where you can advertise your events, videos, and special offers as in the examples below: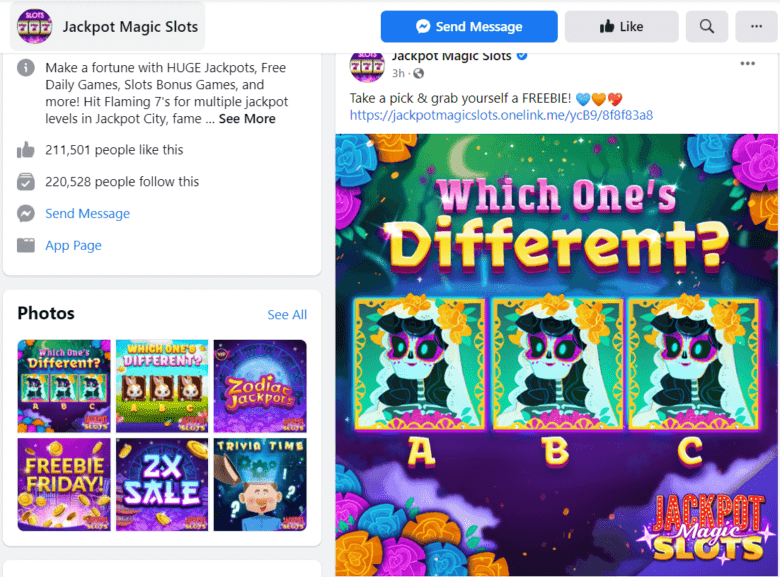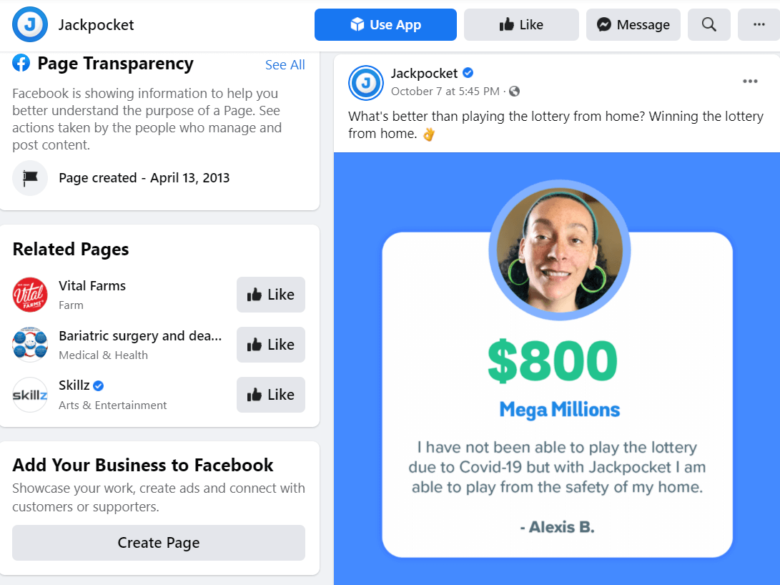 To Contents ↑
5. Work with affiliates
Wonder how to market online? Affiliate marketing for the iGaming business is another field where you should pay your attention — over 80% of brands and even more publishers rely on affiliate programs claiming it one of the main sources of profit. Affiliate programs link you to websites that are willing to promote your online platform for an agreed payment.
All you have to do is pay an affiliate a specific amount whenever users click on your advert or visit your website. This payment method means that you pay for what you get. So you won't incur any losses.
To Contents ↑
6. Make use of meta tags
Digital marketing can be as easy as using meta tags. Whether you are writing a blog or an advertising campaign, never forget to use meta tags. Why meta tags? Whenever someone searches for a specific topic on the Internet, search engines show results of websites that use meta tags.
Meta tags also influence your ranking on search engines. You should keep meta tags and descriptions short, highlight the main points, and always avoid duplicates. The meta tags and meta descriptions should include the keywords to increase the ranking and make compelling ads.
7. Offer exclusive bonuses and provide proofs
One of the easiest ways to keep people engaged is by offering them special deals or promotions. Bonuses make things more exciting and push people to play more games. You can offer free games or spins for anyone who plays certain games. Another useful trick is offering people the chance to double their deposits.
An exclusive bonus could be providing users the chance to play for free. Once they see just how enjoyable your games are, people may want to deposit money and play more. The more bonuses you offer, the higher the chances of people sticking to your online platform.
Freebies are good, but proofs could work even better. Provide testimonials, certificates, positive feed as often as possible. Here how the renowned ZCode™ System do this.


To Contents ↑
8. Research your customers…and competitors
The best way to know what games to provide is by knowing your target audience (TA). Suppose your audience shows no interest or, for some reason, can't find your promotional content. In that case, you won't be able to turn them into customers, irrespective of having a great website and exciting games.
Make sure you research the potential target audience fully:
Your target audience preferences;
Sociodemographic factors;
Popular platforms and social media.
You can also research your current customers by the same parameters and divide/separate the old users from the new ones. You can apply different surveys and collect data about your TA. The statistical experts can analyze the results using different analytical and metric platforms such as Google Analytics and Facebook Pixel. Also, web tracking capabilities can help you collect the latest technology innovations and trends.
Exploring your nearest competition will always shower you with insights. Sign up for their newsletters, follow them on social networks, and check your vertical market reports.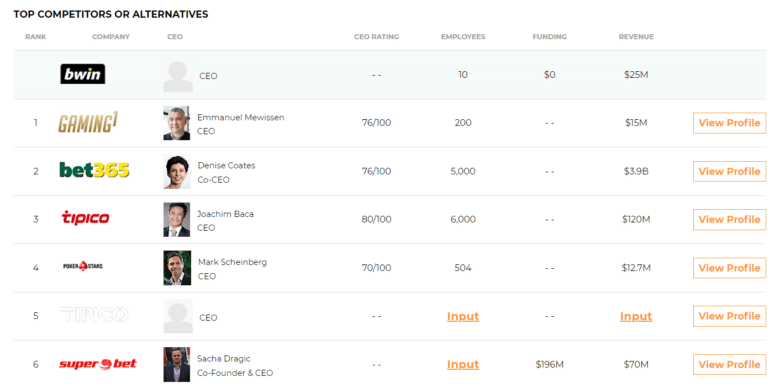 To Contents ↑
9. Provide games that excite users
Gaming houses are known for making major wins and providing a high sense of excitement for players. You want to make sure that your online platform offers both. Even though many people join because they want to win big, the types of games that you offer also play a key role.
Before you add a game, always ask yourself if it excites your users.
Do detailed research into the trending games.
Never underestimate the popularity of classic games;
Always consider the top 10 popular slots;
That way, customers could have a wide range of options to bet their money on. Online marketing strategies only work if you provide great games. Even if you manage to bring people to your site, ultimately, it is the games that will keep them hooked.
To Contents ↑
10. Advertise via ad networks
Using advertising networks as one of your online marketing strategy ideas will produce the desired results. Ad networks work by creating a link between businesses that need advertising (aka advertisers) and the websites that are ready to display their ads (publishers). Usually, publishers sell this space to different companies depending on their needs.
Adsterra partners with over 28K publishers, and our AI algorithms allow for matching your ads with the most loyal audiences outside the main fields of competition. With 1.34B conversions our advertisers make yearly, our platform has bacome one of the primary sources of high-intent traffic for online gaming vertical.
To Contents ↑
Final thoughts
Marketing can increase the number of your customers and revenue. This can be achieved by using simple but effective online promotion strategy ideas.
What's more, a website should always have smooth navigation. You should also pay attention to a detailed search of the latest trends in iGaming. Make it your goal to offer exciting games and amazing bonuses.
Keep your customers engaged through regular emails, blogs, and posts on social media platforms. You can attract new customers by using meta tags and through affiliates. When these strategies are applied correctly, your business can significantly boost earnings.
With Adsterra, you can buy iGaming traffic as an advertisers or monetize your iGaming website as a publisher.