Real money demands real expertise. Textbooks aside! You're about to dive into practice. Thanks to the Adsterra all-star publishers' crew, we have one more success story to share with you. A passionate blogger, Meng Sokseny from Cambodia creates killer content on multiple hot topics. Today, he's going to reveal which tactics he uses to make $2000 per month, growing revenues fivefold in only 4 months! Ready, set, go!
---

---
Hello! My name is Meng Sokseny, and I'm a founder of a lifestyle blog. Today I would like to share some tips on how I earn $2,000 per month with Adsterra.

It was not a simple way as we know everything needs the effort to reach maximum results. I started in January and earned almost $400. Three months later, I reached $2,900 🤑

Now a few proofs you can check my earnings.
I managed to earn almost $3000 after 4 months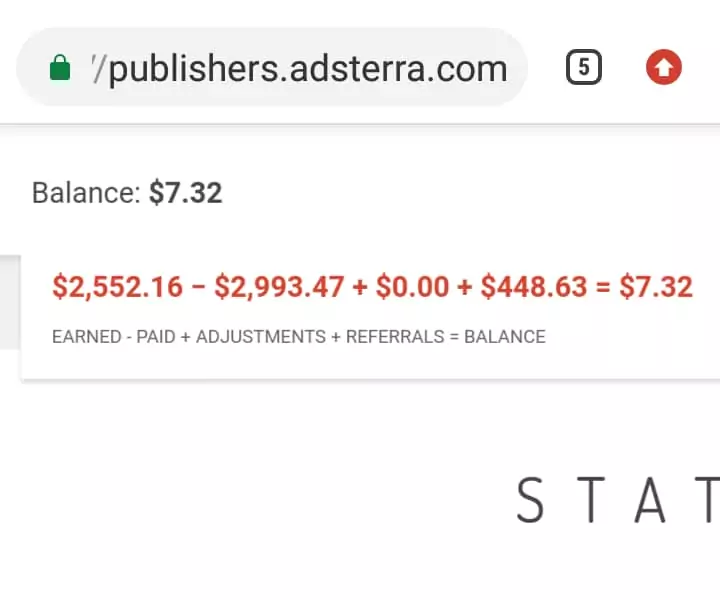 You don't make $2000 every month, but I stay profitable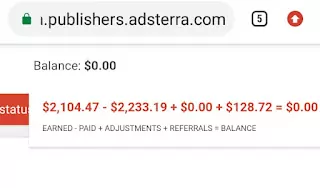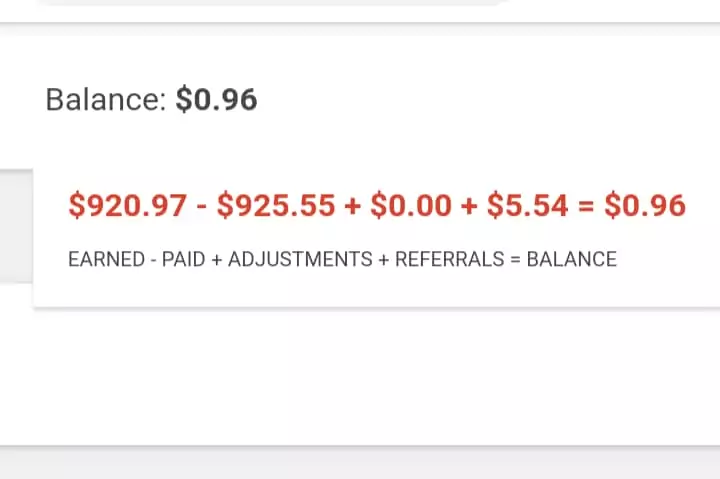 Here is a screenshot of daily revenues (my CPM reach $3.5, even $4)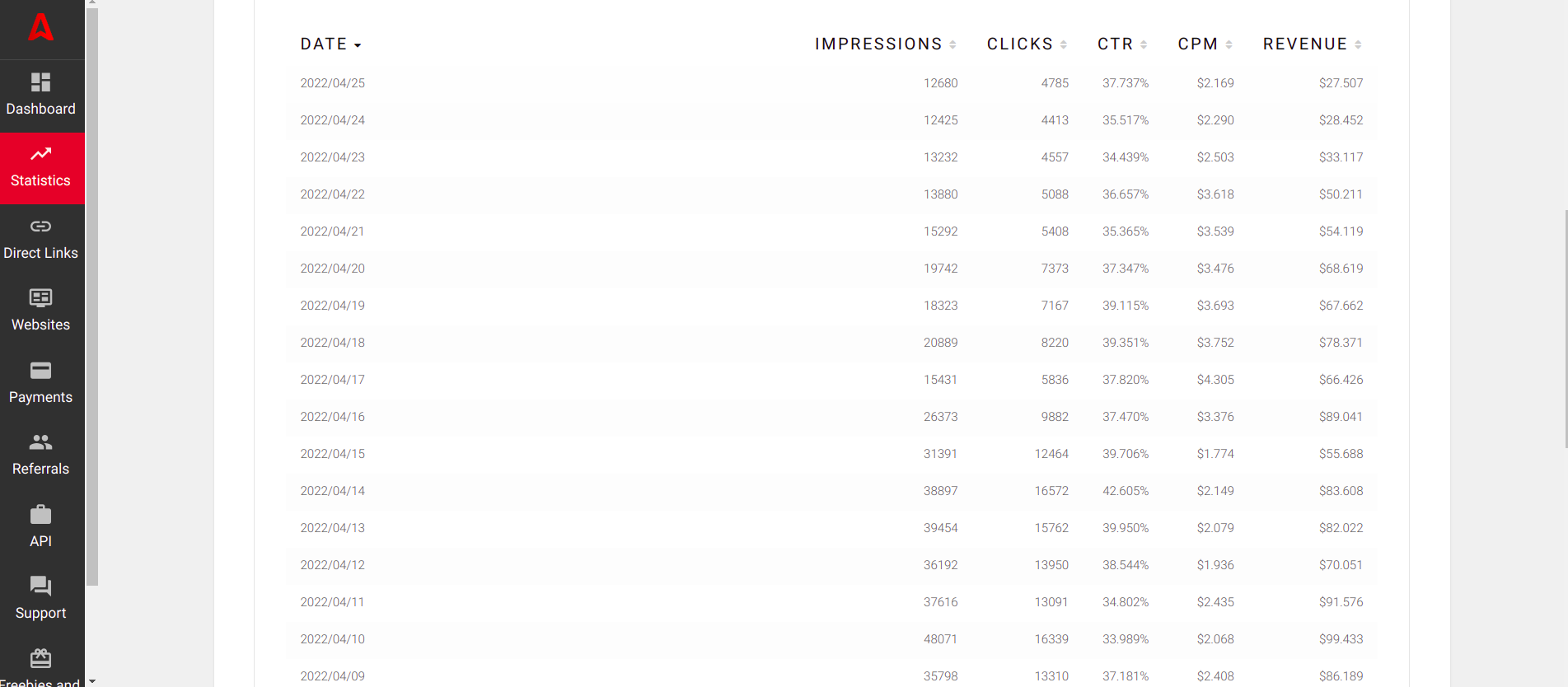 I want to give you more details about HOW I managed to get the results above. I hope my story will inspire you to find your blog niche and start making $2,000 per month with Adsterra or, maybe, $200,000, who knows 🙂
Editor's note
To start getting paid for showing advertisement, you will first need to register as a Publisher and add your website URL to Adsterra. After the registration, click WEBSITES → ADD WEBSITE and fill out the form.
How I started online blogging
First of all, I was in search of some side income. I asked myself what skills I have that could help me in moneymaking. I'm addicted to reading latest news and finding life hacks, mysteries, and other hot content. One day, my friend recommended I start posting selective news on my own website and earn from showing adverts there. My friend told me that sharing web content on social media is a very profitable strategy.

But I didn't have any website by then. It turned out that it's quite easy to set up a WordPress blog. So my tip #1 is to choose WordPress as there are lots of YouTube videos about it. By the way, Adsterra runs a blog section about SEO and website promotion. Here you can find how to set up WordPress too.
Types of content I use
You now know that I have a website with viral content. It's content that people are willing to share with each other. I'm combining several niches: local news, lifestyle & health, mystery, etc. And I have traffic only from one country; I'm targeted only to the local audience.

When I write articles, I use catchy images to make people curious. I use these images as thumbnails on social media previews.


For example, pimples drive a lot of traffic. That's human psychology 🤷. The most shocking things get lots of views and shares. Celebrity news is also doing well. Users like to see familiar faces and read the latest gossip.
People like clicking such content on Facebook. And that is how I get traffic.
Turning my blog into an online business
For me, it is fun to write articles and to see people enjoying them. But if we are talking about business, a blog or website is just a bridge between users and ads.

To monetize a blog, you need ad scripts. I'm now using the Social Bar as my manager recommended. I asked my Adsterra manager to make Social Bar appear in the upper part of the website. I made a screenshot to show you how it look like.
My findings from Social Bar that can help you profit more
Social Bar is the best ad format if you drive social traffic to a website. It looks very cool. This is a user-friendly ad format, and I need a loyal audience to build up my Facebook pages.

When a user visits my website, Social Bar appears and covers only a part of the screen. The user stays on my website. If a user is interested, he or she clicks to proceed with the ad.

Clicks are important here. Publishers earn from CPM, but user clicks are also a big deal, they can help increase your CPMs.
My CTR is very good. As you could see from the screenshots above, I can have 35% or even 44% click-through rates. High CTRs mean many people clicked to an ad. The chances that users perform actions on advertisers' pages and bring some money increase!
Editor's note
CPM — cost per mille, price per 1,000 impressions. CPM formula = 1000 * Earnings / Impressions.
CTR — click-through rate, is the ratio of clicks to impressions.
Now I will tell you what I'm doing to get huge traffic on my blog and profit from Social Bar.
What I did to make $2000 per month
Now when we have a website, ad codes, and content for our articles, we need traffic! Getting traffic is easy with social media. Social media can bring almost instant results compared to SEO traffic.

And #1 social network is Facebook. That is why I made several fan pages and groups to promote my articles.

What next? I started reposting content from similar groups and pages, sometimes adding my own website links to reposts. I invited friends, and asked them to make a repost and comment.

It worked well when I joined public groups with a similar niche and shared my posts there. I commented on the hottest posts asking people to visit my page, too.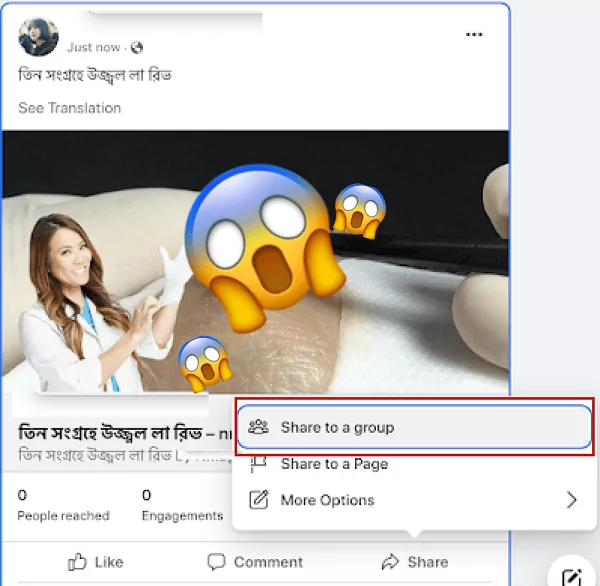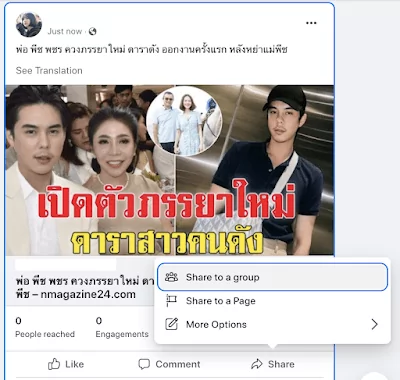 That's how I managed to generate social traffic on Facebook. So I combined two approaches:
I first created posts on my Facebook pages and added links to my website there;
Then, I drived Facebook traffic to my Facebook pages where users can see links to my website.
When users click the link, they are redirected to my website with viral content and Social Bar ads.

That's how I got much more traffic than I would get with SEO only. The more traffic you get, the higher your chances of increasing income.
One thing to know about social traffic
All my traffic comes from social media, and it's not stable. It depends on the reach, article, headline, image, and user activity. These days I have about 10,000-15,000 unique visitors per day combined from all of my websites.
Now that I make $2,000 per month, I plan to earn more
I'm a full-time blogger — 20% of my time I spend on writing articles and 80% on promotion on social media.

It might seem very easy, but remember it is hard work, and it requires patience and dedication. You need to add non-spammy comments on lots of FB pages. You also need to keep an eye on trends and predict which news will become a hit. These are very demanding tasks.

I started this year, and I learned a lot of useful skills in the process. I'm very happy I found Adsterra and Social Bar as my audience loves it. What I like about Social Bar most is that it can show ads to one user several times. And I'm paid for impressions (the CPM model.) It means I can have more impressions than unique users. It allows me to earn good money.

I'm planning to earn more, and I wish you to make more money, too!
Such a burst of energy! Our appreciation for such a detailed story of success in making money blogging and displaying ads. You now know how to connect social traffic to your website and win a source of solid organic traffic. Just in case, you can use free Pinterest traffic almost the same way. Or, with little investment in paid Facebook traffic, you can drive lots of ad views to your landing page. But above all, you definitely need to try making money yourself! Put ad codes today, and soon you'll be enjoying profits.