Get ready! Adsterra blog becomes a place for the most inspiring storytelling. You're going to read a real-life story of a publisher who now makes up to $100 daily on a sports blog with Adsterra Popunders and Social Bar.

Meet our partner publisher, Waseem Afzal, who is passionate about cricket and being an online moneymaker. In his story of turning a hobby into a source of money, he sets out in detail which Adsterra ads he runs and how he manages to get extra traffic. Make sure to check out all the clues and don't miss a thing!
---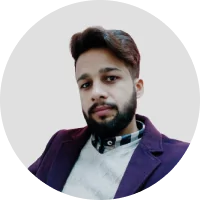 ---
Hi, I'm Waseem Afzal from Pakistan. I'm working in Medical college. In my free time, I play lots of sports games like hockey, badminton, football but I like cricket the most. Cricket has lots of fans in Pakistan, people love watching games, discussing them, and reading hot news. That's how I found a topic for my sports blog, actually. Read on to find out more.
Why is Cricket a perfect topic for a sports blog?
When I was 10 years old I started watching Cricket Matches. Team Pakistan has represented the country in many international tournaments over the past years, which is one of the reasons why people love to watch and play cricket.

Cricket is full of emotions. One minute you are happy, as your favorite team is performing their best. The next moment you are filled with sadness as your favorite player is struck out. All these emotions make people want to read more about their fav team players. They also want to learn the latest gossip and know how team coaches comment on the matches.

Writing about cricket can be really fun for those who are hard fans of this game. There is so much to talk about and it makes for great content, due to the uniqueness of writing styles and personalities. And you can also make a good income from it. I'm not joking. I will now tell you how I make up to $100 on a sports blog about cricket and ad codes by Adsterra.
Passive income from my hobby with ad codes
With my hobby playing cricket, I converted it to making a blog and now I make $30 to $100. You can also make $$$. You just need to create a Blog about your favorite sports and make sure there is enough interest for this topic in your country. I'm using https://www.blogger.com/ to create a blog, it is absolutely free and easy to maintain.

My tactic is to upload daily articles about cricket news and updates. Then share those articles on Social Media Platforms to get as much traffic as possible to my blog. I'm now using only free posting ways. I will talk about my Facebook promotion tactic a bit later, so carry on reading!
Editor's note
Blogger (earlier Blogspot) is an ad-friendly platform that many publishers use for monetizing their hobbies. With this guide, you will easily place Adsterra ads on a Blogspot website and make a profit.
How I make money from my cricket blog
You already know that I run a sports blog. It's a classic blog where I post lots of current news that relate to cricket. I need my readers to easily navigate any news but I also need to monetize my blogging activity. That's why I chose to place ads by Adsterra. It's a promising ad network, which competes with AdSense. I found this network very friendly. Adsterra does not put sudden limits to your account and doesn't block your ads without reasons. Their ad codes run pretty fast and they give you details about your traffic and earnings in the account. Adsterra also offers you several ways to get payouts, you will find the one that will fit your needs.

The first thing I tested was my Adsterra CPM rates, and they surprised me. My cricket blog was a newbie, but I managed to reach $1, $3 and even $6 CPM almost from the start. So I'm going to recommend Adsterra to any blogger who works hard and wants to earn money for their blogging.

Now I'm going to tell you a little about the ad codes I use on my blog as it is important to choose and mix the right ones.
Which ad codes I use to make up to $100 a day on a sports blog about cricket
On my Cricket blog, I'm using 2 types of Ad Formats: Popunder and Social Bar. This combination gives me the highest revenue.

Here is how to get an ad code. You will need to register and click WEBSITES → ADD NEW WEBSITE, enter your website URL and then pick Popunder or Social Bar. Do the same for any other advertising type.

Readers don't see Popunders on my blog, because ads are shown in a new tab when a user clicks somewhere on a page. And Social Bar ads look like push notifications, but they are more compact and interesting. Social Bar ads use animation and other pretty elements that users like to click.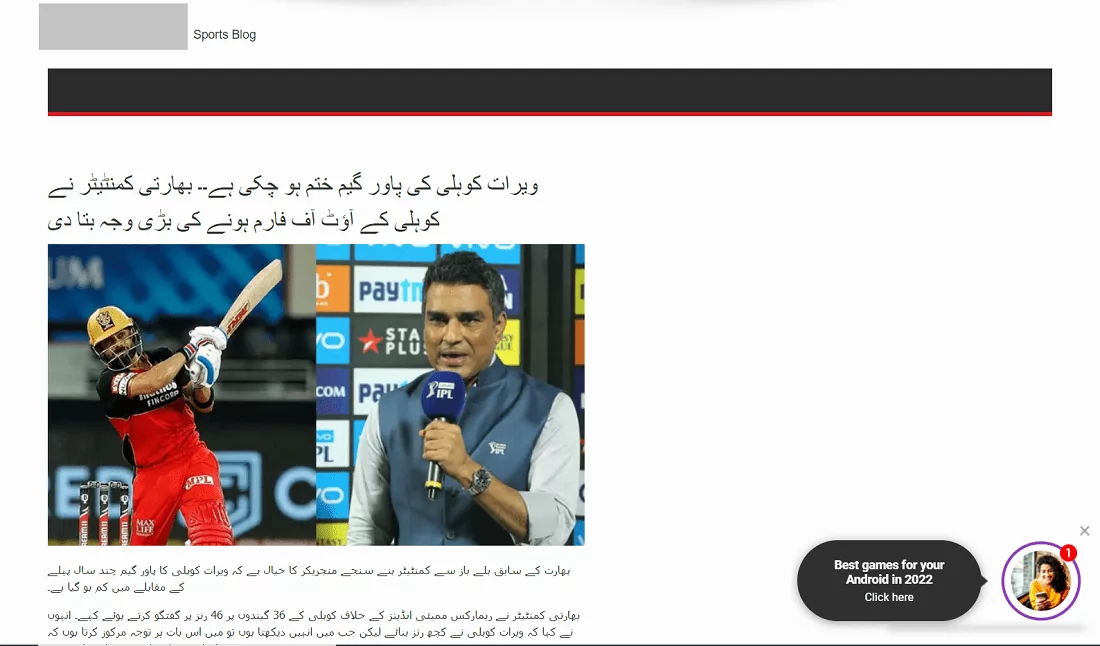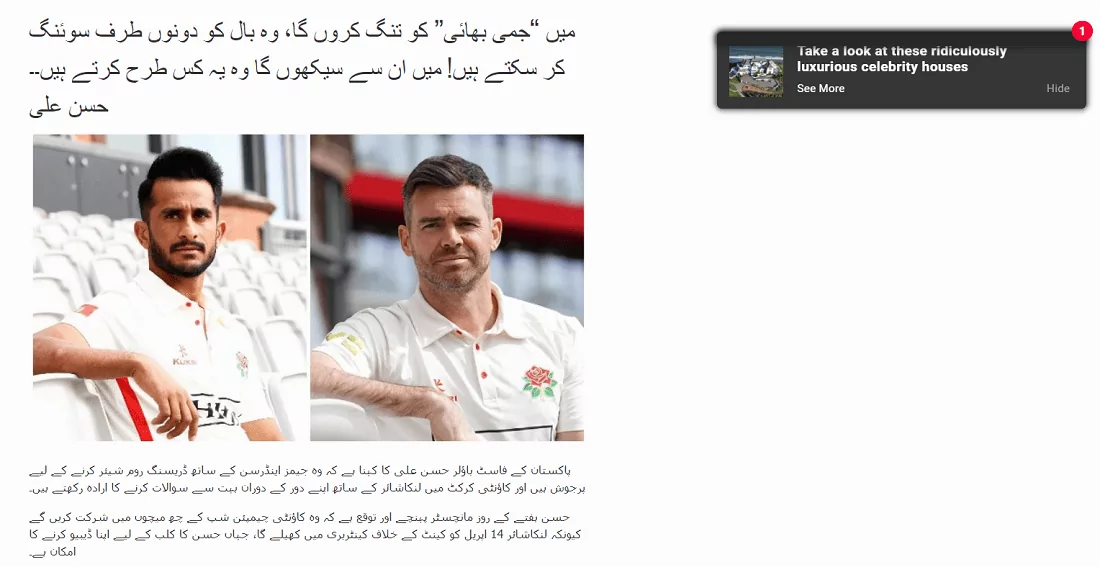 So, I mixed two advertising types to get a higher revenue. What's more, I don't filter campaign types, I allow Adsterra to send any advertising to my website. This can increase earnings.
How do I promote my blog to get more traffic and increase CPM?
Where do I get traffic for my Cricket blog? There are so many Social Media websites for sharing your Cricket Blog Posts. Facebook is on the top of the list. Here is how I use it to get traffic and advise you to try, too.

On Facebook, you can join Public Groups about cricket where you can share Your Cricket blog posts in these groups and get traffic. In addition, you can comment on someone else's posts about cricket and invite them to read your blog. But make sure to make natural, non-spammy comments, or people won't believe you.

I often make short Facebook posts linked to my Blog where I give a teaser of what the news is about. These posts send me additional traffic.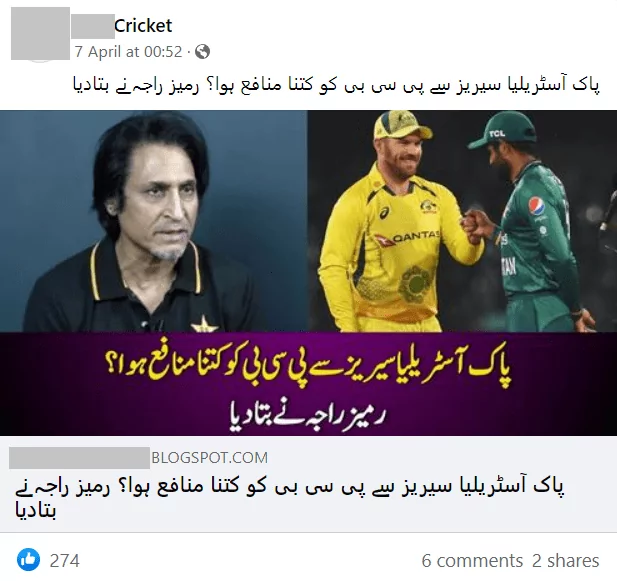 Another way is Organic Traffic from Google Search Engine and Other Search Engines. I told you my blog is new, but it does not mean it can't get traffic. I optimize my title and description, I use keywords in my blog posts and always control how fast my pages load. All of those are important things for Google.

The more users I get to read my blog, the more ad views I can send to Adsterra making my CPM higher 😉
My earnings with Adsterra ads: I now make $100 daily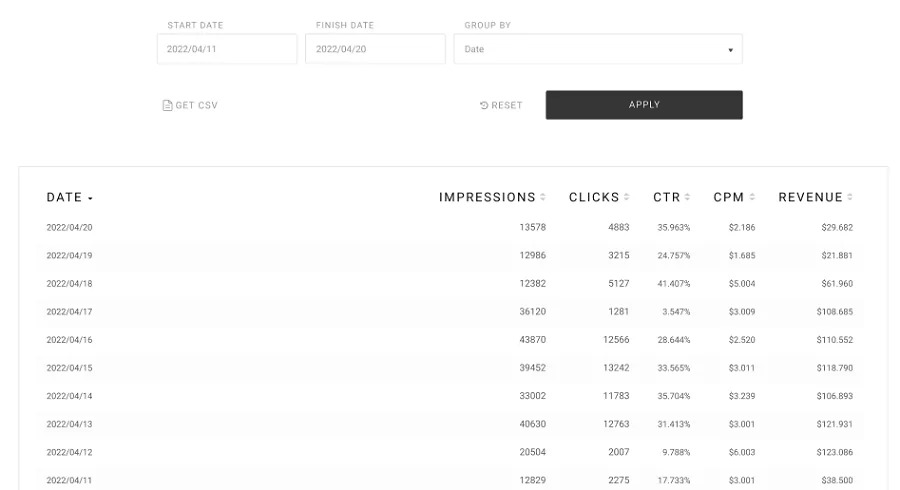 I share with you a screenshot from my Adsterra account that shows how much I earn from my Cricket Blog using Adsterra Ad Network in just a few days. The screenshot includes both Social Bar and Popunder ads. You can also earn a lot of $$$.

As you can see from the screenshot above, my CPM is changing from $1 to $6, but in general I get about $50–$100 daily on sports blogging. I started with $18, but after I managed to get more traffic from different countries, the CPM increased, too, as you know CPM rates depend on countries as well. The number of ad viewers increases on the cricket matches' days, but not necessarily.

With Social Bar, you will have to monitor CTR, too. Popunders don't count click-through rates. You will see 0 clicks and 0.000% CTRs in your stats if you use only Popunders. Social Bar ads do count clicks. High CTRs on Social Bar are good as they bring you better revenues. As I noticed, pop ads have better CPM, but Social Bar pays better when users click. So when you place two ad units, you can expect revenue growth.
Here is the clue for you — you should write about something really exciting. And cricket is exactly this topic! Readers watch many ads as they are reading lots of news and visit several pages on my blog. That's another reason why my CPM gets higher.

If you also have a hobby, tell the world about it! Make a blog and write about it. And earn money with ads that are paid well. You will find the best combination but also can try my way with Adsterra Popunders and Social Bar. Good luck! 😀
Summary by Adsterra
We thank Waseem for sharing his success story with so many helpful tips. Adsterra is proud of having such partners who believe in themselves, follow their dreams and always strive to make the most out of their hobbies.

Anyone can get a side income with ads, so we hope you won't waste your time on searching for more inspiration and will try monetizing your blog now.