[Free Webinar]

Getting The Most Out Of Holiday Traffic With Adsterra and AdPlexity
Time is running out, and you only have one chance to boost ROI with the final campaigns of the year. Sounds familiar? Well, forget about it and relax
You can have it all without BFCM, Thanksgiving, and Christmas rush. Adsterra and AdPlexity experts have joined to hold a webinar with bulletproof advice on running your holiday campaigns.
What will you experience and enjoy?
The live Q&A where you can clarify all details

Clear-cut instructions on making winning creatives

Ideas for triggering your audience in ads

Tips on campaign budgeting, targeting, and limits setting

Post-sale hints that will help skim the cream of the season

Valuable perks from Adsterra and AdPlexity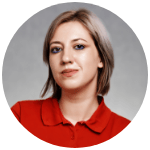 Dasha R,
Head of CPM/RTB at Adsterra
The ever-evolving pro, Dasha virtuously blends payment models and powerful ad tools. She has succeeded with every vertical from eCommerce and software to gambling and dating.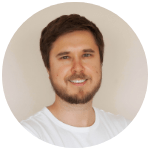 Alex Omelianovych,
CMO at AdPlexity
With over 10 years of affiliate marketing practice, Alex is a seasoned pro with colossal media buying experience. His expertise also led to the development of a popular tracking system.