Our today's guest is Andrea Zoellner, the VP of Marketing at Kinsta. The Kinsta team has been a frontrunner in providing bloggers, enterprises, and developers with cutting-edge tools alongside robust hosting infrastructure.

In this Expert Talks episode, Adsterra CMO, Gala Grigoreva, will ask Andrea Zoellner about some newest and evergreen options Kinsta offers its customers, which can be helpful for Adsterra publishers as well. Speakers will also go over the basic techniques bloggers and webmasters can apply, prospects of AI-powered search, and critical aspects of a "good" website in 2023.
---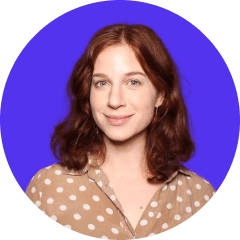 Andrea Zoellner

Andrea Zoellner is the VP of Marketing at Kinsta, a fully-distributed PaaS hosting company, where she oversees the company's growth strategies and Marketing operations. Andrea lives in Montreal, Canada and in her spare time, enjoys travelling and creating YouTube content about minimalist packing.
---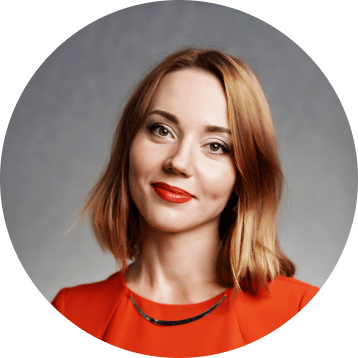 Gala: I'm sure most of our readers know Kinsta. But anyway, can you briefly tell us about Kinsta and its mission?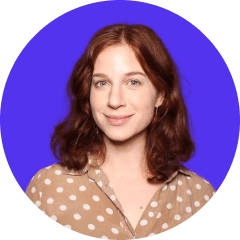 Andrea: At Kinsta, we're optimizers of the web, providing hosting for applications, databases, and WordPress sites. Our hosting is designed for ease of use, consistent and high performance, and with the developer experience at heart.

Our mission is to power businesses and equip developers with the tools and hosting infrastructure they need for success – all while being simple to use and cost-effective.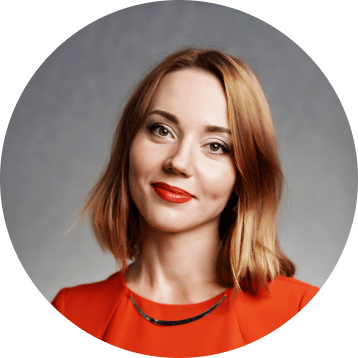 Gala: Who uses Kinsta, and what's the main reason customers refer to you?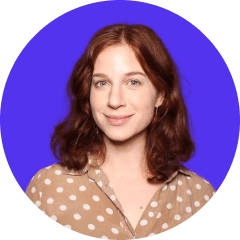 Andrea: Our customer base is primarily made up of agencies, business owners, developers, and people who identify as all-of-the-above. Whether they make money on their site or build websites and applications, our customers choose us because we offer the technology they need, are compatible with multiple frameworks, and offer helpful and fast support.

Often we're the second or third host they try because they're tired of wasting time troubleshooting hosting issues and just want a solution that works – every time. They also want to partner with a hosting provider that is obsessed with performance and doesn't try to sell them unnecessary resources.

We're also very popular with customers who want a global presence while managing their projects in their native language. We have data centers and Points of Presence (PoPs) around the world and our dashboard is available in 10 languages.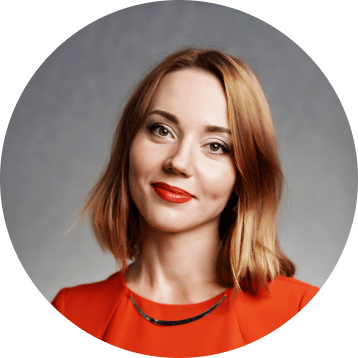 Gala: If speaking of bloggers or webmasters, users from which niches refer to Kinsta most often?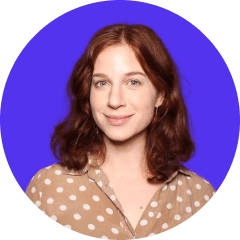 Andrea: For our WordPress hosting, we have a fair amount of web entrepreneurs who make a living by monetizing their content, selling courses and consulting services, and who publish loads of high-ranking content.

These span a variety of niches but what they have in common is they have high traffic, large libraries of content, and an international audience. They also often require ecommerce features to sell digital products, merch, or to display affiliate products.

Website owners choose us because we have reliable uptime, incredible speeds which in turn helps them rank higher on search engines, and our CDN and Edge Caching features mean no matter where you are in the world, readers can access content quickly which provides a great experience for the end user.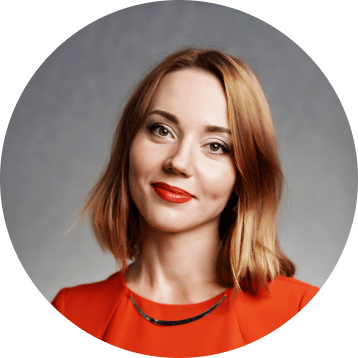 Gala: How does Kinsta differentiate itself from other managed WordPress hosting providers?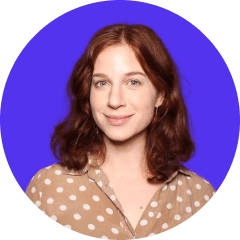 Andrea: The first difference customers notice is how fast their website is when they migrate to Kinsta. Even without making any changes to their website's code, they see an immediate boost which can make a big difference when competing for organic search engine visibility and increase the conversion success rate.

The second difference that comes up in our surveys is our Support. We don't do tiered support, so everyone gets a quick, helpful reply. Because we are remote, we can hire more experienced staff, have larger language and timezone coverage, and you aren't given the runaround with tickets being escalated to the next agent ad infinitum.

The third, and biggest difference between Kinsta and other WordPress hosts is that we do so much more than WordPress hosting. Developers have been asking us for more flexible hosting options, to be able to run their Headless site, or applications that are Ruby or Python, for example, and to bring all their projects under one roof. With the ability to host pretty much anything with a Dockerfile on Kinsta and with Static Site hosting launching this year, we're becoming a go-to hosting solution for people who want the convenience of hosting all their projects with the same host they already love and trust.
---
Adsterra helps WordPress and Blogger-based websites increase their profits. Whether you're running a blog, streaming service, or multi-purpose web platform, you find a reliable source of passive income with us.
---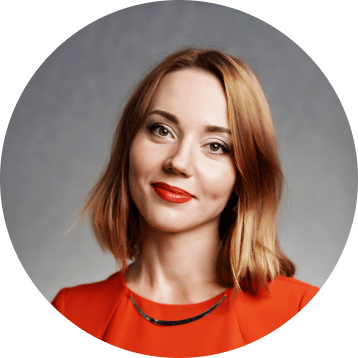 Gala: Can you walk us through Kinsta's technical features and benefits?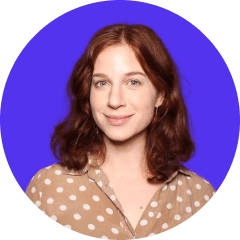 Andrea: At Kinsta, your projects will run on Google Cloud Platform's top-tier infrastructure and be backed by Cloudflare's enterprise-grade security measures. Our infrastructure offers the highest-end CPUs and global availability. From these alone, our clients see 30% to 200% in performance improvements.

WordPress users can choose from GCP's 35+ data center locations and with our HTTP/3-enabled Content Delivery Network and access 275+ locations worldwide to deliver blazing-fast cached pages from your website visitors' closest location.
Edge Caching
With Edge Caching, which is offered free of charge, cached content is delivered from multiple data centers. Based on our tests, Edge Caching:
Cut time to first byte (TTFB) an average of 50%
Dropped time to transfer complete pages by almost 55%
Cut the time to serve cached WordPress HTML by an average of 50%+
DevKinsta
We also have our own local development tool: DevKinsta. DevKinsta is fully integrated with MyKinsta and Kinsta's hosting platform, which means you can develop WordPress locally and push updates directly to a staging environment on Kinsta.
Applications and databases
For customers hosting applications and databases, all dedicated databases come with internal connections for the best possible performance. And, they have no row count limits or query count limits. Scale your operation by manually launching multiple pods of the same application. Or, give your pods more power to complete resource-intensive tasks.
Unlimited builds and users
Many web hosts lock you into one build per account. With Kinsta you can trigger unlimited, even concurrent builds. We also don't have per-seat pricing, so you can add unlimited users at no extra cost. Assign company administrators, company developers, and company billing to keep your projects running smoothly.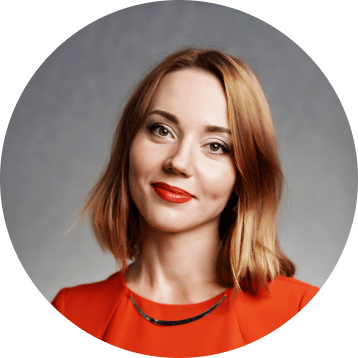 Gala: Maybe, you could name some extra WordPress tools that can be helpful to monetize traffic better?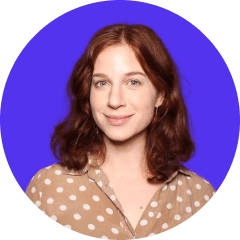 Andrea: Ahrefs is an amazing one to use when planning content for your website. It helps you track keyword volume, opportunity, and variations to help you create content that will really perform well.

Pretty Links is also a great tool to manage affiliate links and provide a great experience to your end user.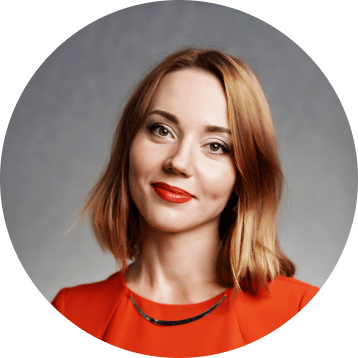 Gala: How does Kinsta ensure site security and prevent hacking attempts?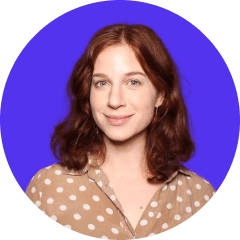 We take security extremely seriously and offer layers of protection to mitigate risks.
These include:
Enterprise-Level Firewall DDoS Protection
You can detect and block DDoS attacks (or any malicious event) immediately thanks to our free Cloudflare integration with IP-based and firewall protection.
Simplified SSL Management With Free Wildcard SSL Support
You will easily secure your root domains with an unlimited number of subdomains thanks to Kinsta's Cloudflare integration.
HTTP/3 Out-of-the-Box Support
HTTP/3 improves performance, security, and reliability. Get full HTTP/3 support so you don't have to waste time tweaking your server settings.
Site Backups & Uptime Checks
Automatic daily backups with hourly, 6-hour, and external backup add-ons available. We monitor your sites 720 times every day and have a 99.9% uptime guarantee.
SFTP / SSH Protocols
These protocols help you stay confident that no one can access your connection while using it. Log in remotely to your servers to securely issue commands (WP-CLI, Git, Composer) and via SFTP.
Malware Security Pledge
We have hardware firewalls, active and passive security, and other advanced features to prevent access to your data. If you have a compromised site, we'll fix it for free.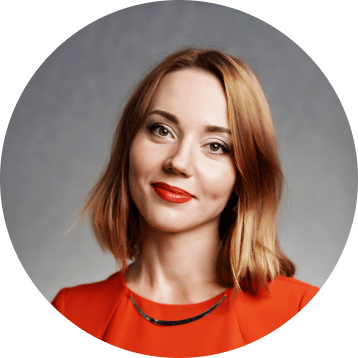 Gala: What about handling backups and disaster recovery?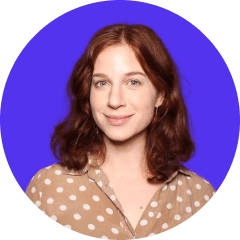 Andrea: Kinsta's infrastructure has multiple redundancies in place to keep your data safe and secure in case of a disaster. Even in the off chance of a natural disaster wiping out an entire data center, we've still got you covered.

Kinsta creates snapshots of every WordPress site every 24 hours, 6 hours, or hourly depending on the options you select. If your site is affected by an incident that isn't related to our infrastructure, you will always have WordPress site backups that you can restore in MyKinsta with a single click.

If automatic backups, as well as our redundant backups, aren't enough, you can always download a backup of your WordPress site. The archive file (.zip) generated in MyKinsta will contain your website's files as well as the SQL file containing the contents of your database. You can then store these somewhere safe to act as yet another backup. As an additional security measure, Kinsta provides an external backups feature for weekly or monthly backups as an add-on you can enable when in need. This means you don't have to install any third-party plugins or additional tools.

For database hosting clients, databases are automatically backed up daily, and each backup is stored for 7 days.You can manually create a database backup at any time, up to 5 manual backups, which are stored for 14 days.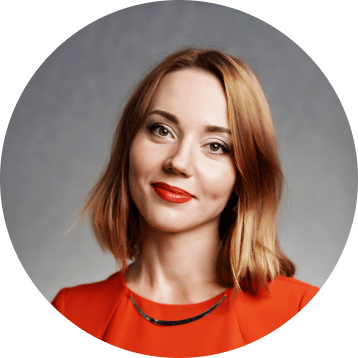 Gala: Can you discuss Kinsta's scalability options and how they work?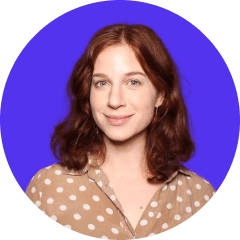 Andrea: We offer a lot of different plans to give customers flexibility in choosing the right solution. If in doubt, our team is happy to review your needs and provide a custom quote for the exact mix you need.

For WordPress Hosting, we offer a variety of plans as well as add-ons like additional staging environments, additional storage, and NGINX, and Redis add-ons. If you need to upgrade or downgrade and have questions, we have account managers available to consult with you.

With Application Hosting and Database Hosting, you only pay for what you use, so you can scale up or down and you're billed based on resource usage down to the second.

While we work on bringing auto-scaling to Kinsta's Application Hosting and Database Hosting, there is a way to scale manually, either by changing a pod's size (vertical scaling) or increasing the number of pods that simultaneously run your application (horizontal scaling).
Vertical scaling gives pods more power to complete resource-intensive tasks.
Horizontal scaling improves resilience and load balancing for applications that process many requests. For example, if you run three versions of the same pod, the underlying technology routes requests to one of the three pods, effectively distributing the load between them. If one pod becomes unstable, requests will route to the other two until the third pod is healthy again.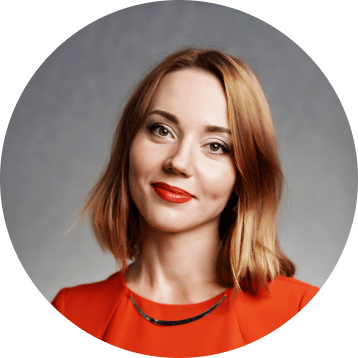 Gala: What is included in Kinsta's customer support?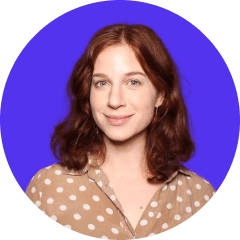 Andrea: Our technical support is available 24/7/365. No ticket system or tiered support, only useful and in real-time replies in under 2 minutes. Support is available in English, Spanish, French, Italian, and Portuguese.
WordPress-based websites support
For WordPress, our Support team is always happy to assist you with any of the following issues:
Site backups
Staging sites
Setting up redirects
Switching PHP versions
Configuring Force HTTPS
Using the MyKinsta search and replace tool
Investigation of server error messages.
Issues with outgoing transactional email.
Migration of your site(s) to Kinsta. If our team is handling your migration, we'll take care of the heavy lifting for you. If you're migrating your own WordPress site, our Support team is always happy to help with basic migration questions but cannot assist with failed migrations after the fact.
Investigation of duplicatable performance issues to rule out server or platform configuration as the cause of the issue. Suppose that a determined server or platform configuration is not the cause of the issue. In that case, we recommend using Kinsta's APM tool to aid in identifying performance bottlenecks in your code so that you can work with a developer to address these development issues that fall outside our scope of support.
Support options for non-WordPress projects
Troubleshooting platform issues while adding new applications or databases.
Problems encountered while using the default deployment features of our platform, such as Buildpacks, environment variables, processes, and connections.
Troubleshooting issues encountered while adding or verifying domain names.
Investigation into platform and infrastructure availability.
Missing connections between other Kinsta-hosted applications and databases.
---
Adsterra publishers enjoy quick and efficient assistance from expert managers who are available 24/7. You won't have to wait long hours to get your queries resolved, which helps you increase your profits at a faster rate.
---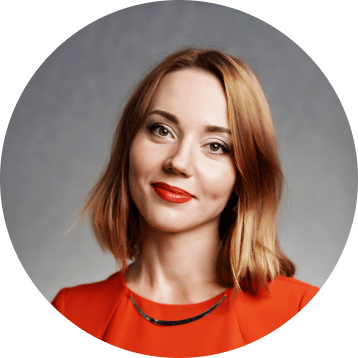 Gala: With such a bunch of tools and services under the hood of the platform, what is your approach to pricing and billing for your services?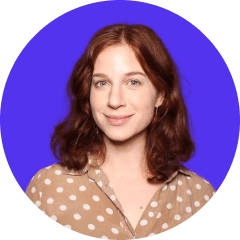 Andrea: Our WordPress plans are competitively priced, starting at just $35 per month, and even less if you purchase an annual plan. Our range is designed to offer something for every type of site. We have WordPress plans for smaller sites, individual installs with high resource requirements, agency plans with bulk discounts and partner perks, Enterprise hosting plans, and custom options available too. For our Application Hosting and Database Hosting, we offer transparent usage-based pricing. Choose your pod size*, build machine, and get billed to the second for your usage resource and bandwidth. Use our Calculator to estimate your Application and Database Hosting costs: https://kinsta.com/pricing-calculator/
*An Application Pod is the dedicated resource for your application on a server.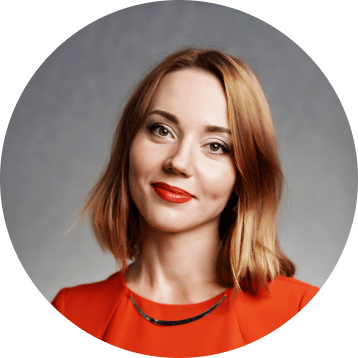 Gala: I believe you are also offering some monetization opportunities, aren't you?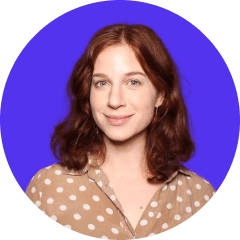 Andrea: Yes! Our Affiliate Program offers some of the best returns in the industry. With multiple products to sell, agencies, content creators, and industry experts have a ton of marketable offers from which to make passive income. Referred WordPress customers generate a one-time payment along with 10% monthly recurring revenue. And any customer referred who uses Application Hosting and Database Hosting resources will generate a 5% commission on their monthly bill at Kinsta. Payouts are sent right to your PayPal account each month. Our custom-built affiliate system is Intelligent Tracking Prevention 2.0-ready and relies solely on first-party cookies. Our affiliates are:
Developers
Agencies
Technology solution providers
Kinsta Customers spreading the word
Content publishers
Learning platforms and Educators
With a churn rate of only 2%, Kinsta customers rarely leave. So recurring commissions hold real value. Get 5% or 10% recurring commissions based on the service the customer signs up for.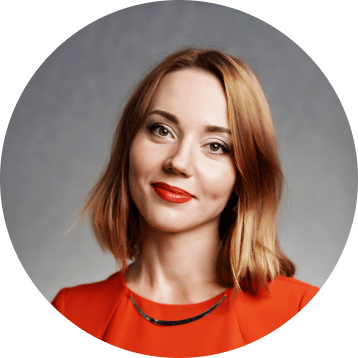 Gala: Thank you for providing a detailed overview of the platform. I'd like to seize the opportunity of getting more insights. What's your forecast for the AI-powered future of web search and content creation?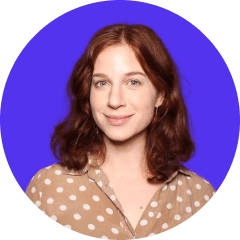 Andrea: Nobody has a crystal ball and when it comes to new web trends, some will surge in popularity (NFTs anyone?) but need more time to mature and find practical and scalable applications for the average web entrepreneur. We're certainly in a RenAIssance, and AI integrations are undoubtedly the future.

I see a few trends to watch:
The Bing's bang
With Bing being now powered by OpenAI, we may see a shift where Google no longer has the total monopoly on search. Web publishers should keep an eye on tactics to rank on other search engines and specifically optimize towards ranking in AI-powered search queries.
AI vs. human-generated content
AI-powered content creation will never replace unique opinions and ideas. It will however make baseline content creation – think facts and data-points, quicker to gather and package up.

In some industries, this kind of content will thrive, while in others, I predict a backlash where people will want to follow unique voices and crave fresh perspectives. I believe this is why we're seeing an uptick in popularity of email newsletters and paid subscriptions written by people who used to run successful blogs. It's hitting the sweetspot of relevant, personal, unique, curated content that is longer form than TikTok but less involved than a blog.
Fact-checking and data privacy issues
Data accuracy will be an issue. AI no doubt speeds up the creation and dissemination of content for creators as well as make it easier for readers to find answers to their questions. However, we've already seen that this can lead to misinformation, misquoting, and all-around recycling and regurgitation of questionable content. But the way the web is, the solution will probably be an AI-powered fact-checker 🙃

Data security and privacy is also in risky terrain. Beware what you input into AI search engines, this information is tracked and stored.
AI to power productivity & creativity
I don't know if, long-term, websites will cease to exist as they are now but what I can say today is that for content creators, AI tools can seriously help speed up your workflows.

Make sure you're still creating valuable, fresh content that speaks to your audience and drives your business goals. But, use these tools to repackage, draft outlines, schedule all the posts that go along with a new piece of content, and speed up and standardize your output. Just keep an eye on your stats. Traffic, engagement, and actions will tell you if your audience is still equally engaged.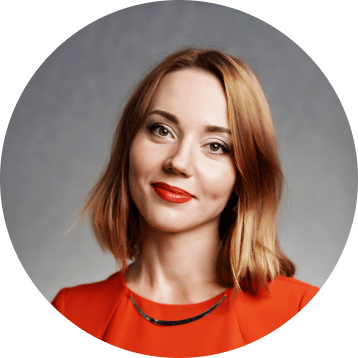 Gala: Can you advise what publishers or bloggers must invest in besides great content in 2023?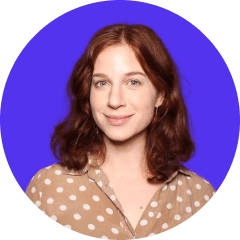 Andrea: It's important never to have all your eggs in one basket. The exhilarating part of being an online content creator is that the opportunities and platforms are endless.

You can quickly create a community and have an audience on one or many channels. However, remember that apart from your website, where you own your content and can save backups, content on social media is beholden to the platform. Twitter, YouTube, Instagram, TikTok are all powerful places to build a following, but keep a plan B in mind if your business and revenue rely only on one channel. Algorithms can change, platform priorities can affect your success, platforms can fall in and out of fashion, and it's important to stay alert and nimble.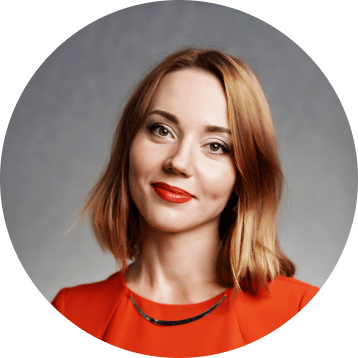 Gala: Thank you, Andrea. As you know, we at Adsterra have been serving fast-loading, user-friendly ads since 2013. Many of our publishers have grown their businesses from personal blogs to marketplaces or service platforms. Having a partner like Kinsta will power them to monetize more and provide an excellent user experience.

If you're looking to analyze and track your traffic performance better, please spare a few minutes to read our previous interview with the CMO of Keitaro.
---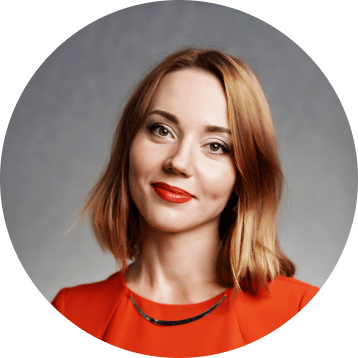 Gala Grigoreva, CMO at Adsterra
Head of a strong marketing team she successfully created using her experience and skills. One of the pioneers of the famous Adsterra Partner Care Program, which is now one of the key brand's differentiators. Member of the Forbes Communication Council, contributing to Forbes and Entrepreneur since 2022. Mentor at Women in Tech.
---