For all of us doing business online, this year has been anything but ordinary. Nevertheless, it has brought some revelations that prompted many of us to a big change. We at Adsterra have spent these months rethinking and reevaluating what our brand stands for, and what values it provides in this new normal reality.
After we had asked you – our affiliate partners, online marketers, and digital experts – about what you appreciate most, we discovered the values we had never manifested although delivered. You inspired us to visualize Adsterra's new brand identity and celebrate our 7
th
anniversary with a refreshed mindset.
Adsterra's mission since 2013 is to help businesses grow effortlessly
We have built Adsterra around the idea of assistance in reaching financial freedom and prosperity. Friends since school, we started our business as a group of professional affiliate marketers and webmasters. It was 2013 when it became clear we needed much more than just to be hard-coded into some corporate line of commands. 
Before we pushed forward, we had often been facing the lack of proper technology and rough entry barriers to the advertising market. We knew our expertise in adtech would help thousands of webmasters and online marketers shift from just attempting to stay afloat to making solid profits. That's how Adsterra appeared.
From 20 people in 2013, Adsterra grew to about 150 in 2020. Today we are a well-known brand with a powerful reputation, recognized by many bloggers and affiliates as one of the best adtech platforms in the industry. 
Adsterra's founders have never forgotten their initial ideas. The team is still on the mission, helping our partners grow consistently and confidently. But this 2020 dramatic year has proven you care not only about rational benefits you get from Adsterra.
What our clients and partners value: 2020 revelations
While assisting our partners in their financial growth, Adsterra's mission focuses on building trust and lasting relationships. This year has unveiled the hidden values we've been delivering in a background mode. In a survey launched in early May 2020, we asked you to list adjectives that match Adsterra .  Among others the most frequent adjectives were "reliable, supportive, friendly, flexible". 
Our partners value the vibes of teamwork with our managers, who have all completed our unique in-house training program called Partner Care. Collaborating with Adsterra makes our partners feel comfortable, safe, supported, and confident. 
The Partner Care Program has a long history, but it's precisely in 2020 when it has sparked, as human touch has become the priority for many of us.
The new Adsterra branding embodies progressive tech and human touch
The word "Adsterra" is a mixture of essential elements: "Ads" for "advertising," "Terra" for "area, territory." The new logo accentuates the borderless space for growth and prosperity with its aerial lines and vigorous red shades. It stands for uncompromising leadership on a par with  A-level services we deliver. 
Our "A" also transformed to capture action, activity, acme, aspiration incentives. This shape takes after the first letter of the brand name while resembling the "click" or "tap" action that arrows us to the target.
We kept the primary palette untouched but made the heart color more vibrant, pulsing, alive. This warm but vivid red color stands for the company's proactive market position as well as for the care we show to our personnel and partners.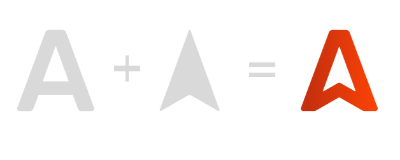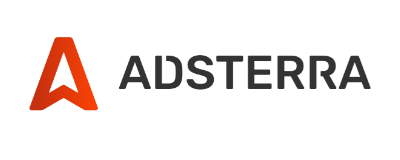 Adsterra now. A brand that helps you stand out. A brand that cares and pushes forward
Today Adsterra connects advertisers and publishers by offering advanced adtech solutions that match relevant traffic to best offers. Our brand is trusted by 20K+ partners, including industry leaders and competitors.
Adsterra celebrates businesses of all sizes and from anywhere in the world, helping them grow and ensure their future stability. We set up and pursue the highest standards for traffic and service quality.
Rely on a caretaking brand with a spark for exploration
Being human-centric and tech-oriented, we will strive to fulfill our partners' rational and emotional needs. We are going to encourage any monetization and advertising activities, providing helpful tools, high-quality content, and personal attitude.
What goals Adsterra manifests
Simplify the entry to the ad market with helpful tools like Traffic Chart, Smart Traffic Estimator, etc. 
Offer progressive and easy-to-use solutions like Social Bar ad format

Give transparent tools to monitor business activities, control revenues, and workflow 

Drive high eCPM for publishers

Ensure high-quality CTR and better ROI for advertisers

Provide ultra-deep security checking both traffic and ads

Offer additional ways of earning like referral programs

Provide A-class client support and share our expertise
You change Adsterra for the better.
Let us prime you for wealth!