Keeping track of all your data – especially when dealing with a variety of traffic, campaigns, and distribution can quickly become confusing, overwhelming, and complicated. Having access to a platform that allows you to simply manage and track all your data can mean the difference between campaign success and failure. 
Ensuring that you have a platform that allows you to manage your campaigns, conveniently generate reports, and provide security against bots, spam, and harmful traffic can also determine how quickly you grow and how strong your reputability grows.
This is exactly where Keitaro comes in to play.
This manual will describe how to set up conversion tracking on your Adsterra account while using the integration with Keitaro tracker.
Haven't worked with Keitaro before? Get a 20% discount for the very first purchase on an account with the ADSTERRA code.
How to set up the integration
Step #1. Create a new Source at Keitaro
Go to the Sources page, click the Create button and select Adsterra.com template.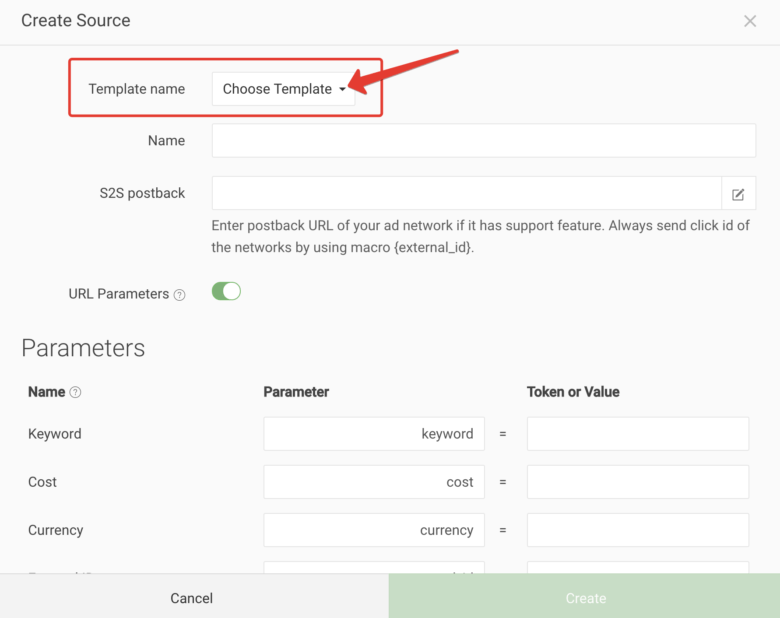 Replace NAMEOFADVERTISER with your account name from Adsterra (please log in and copy the account name):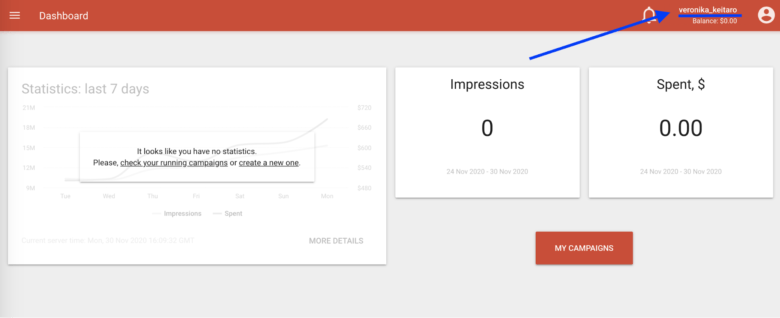 The Source settings in Keitaro should look like the following when your account name is added into the S2S postback URL field: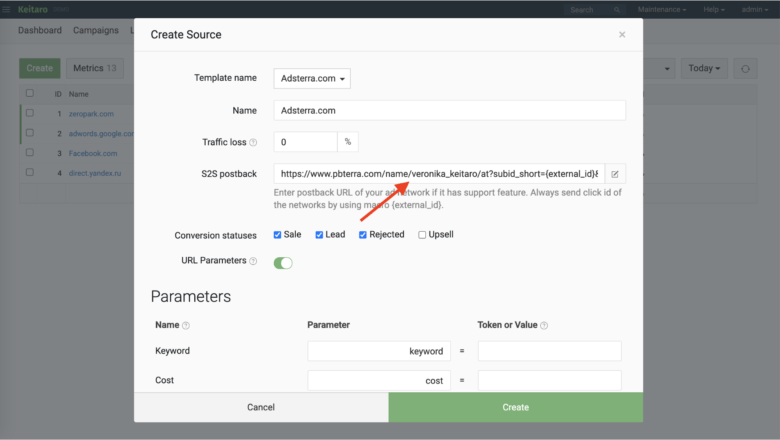 Please save the changes to Adsterra source in Keitaro.
Step #2. Creating a campaign at Keitaro
Now proceed to the Campaigns page on your Keitaro account and click the Create button. Select Adsterra as a Source, set up necessary streams, and save changes to the campaign.

Copy the campaign's link from Keitaro and switch to your Adsterra account.

Step #3. Creating a campaign at Adsterra
After you log in with your Adsterra credentials, navigate to the Campaigns page and click the Create Campaign button.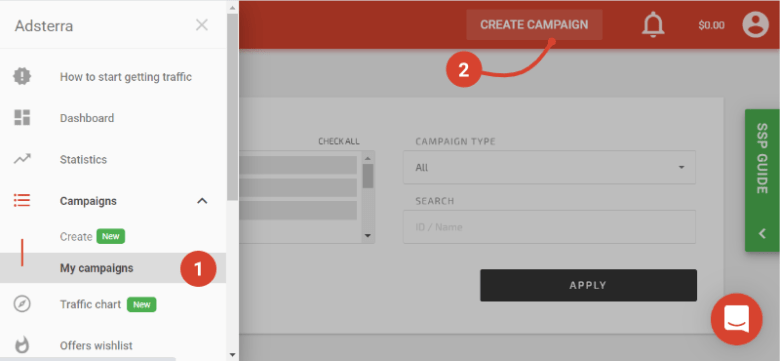 Insert the Keitaro campaign's link to the Landing URL field in Adsterra: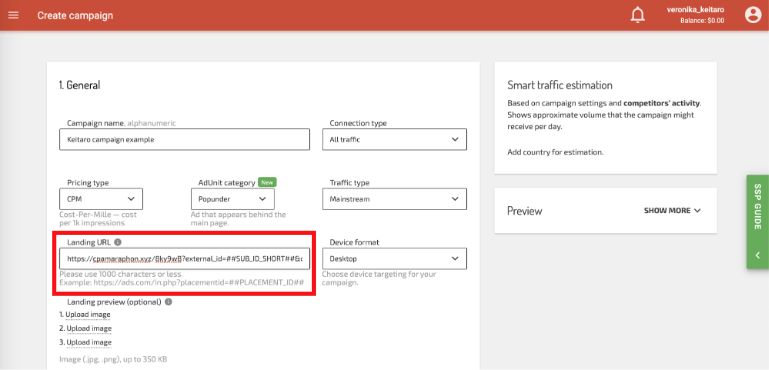 Done! We've just finished the integration.
Now, when an affiliate network sends the conversion to Keitaro, the tracker will fire the S2S postback, and the conversion and the payout sum for this conversion will be shown at Adsterra.
Summing up
With the Keitaro template integrations, it will only take a couple of minutes to start managing and tracking your campaigns at a new level. What could be more helpful than clear-cut data that are always under your control? Maybe, a 20% OFF that you can use if you first register to Keitaro. Don't forget the secret code 'ADSTERRA'.
Try the universal Keitaro tracker