Native ads are difficult to spot due to these characteristics, as they frequently blend in with "organic" content. The absence of clear rules or guidelines for how publishers and advertisers must label native ads makes things even more complicated, and transparency standards vary widely from one publication to the next. In this short article, you'll learn what native advertising is and how to use native ads in your marketing campaigns or in your monetization strategy".
What is native advertising?
Native advertising is a type of advertising designed to complement the look and feel of the platform on which it appears. It often takes the form of a video, article, or editorial and functions similarly to an advertorial.
But today, the ad market has pushed the boundaries of classic ad formats. What do we call "native"? Something that is consumed naturally like Instagram or TikTok feed. Or, something that does not look like an advertisement. Or, something that meets the agenda… Actually, all of these points are true.
A Native ad format that has reshaped the market
Social Bar
Social Bar ads are native ads that can look like a system notification (excellent for VPN, antiviruses, utilities) and even as a message from a messenger app. This format is compatible with desktop and mobile devices.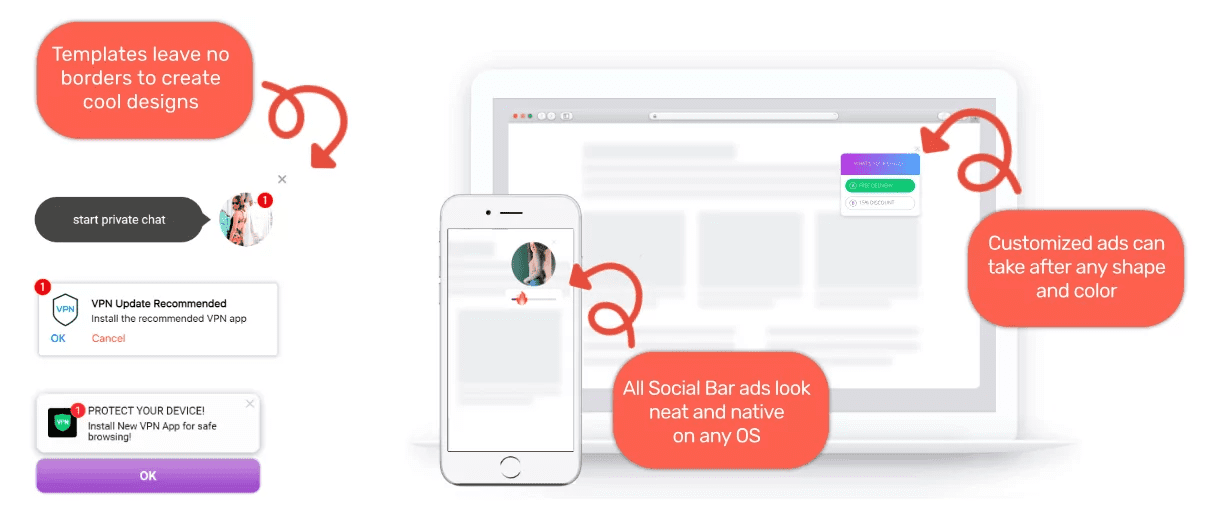 Adsterra's Social Bar is a revolutionary new ad format, and A/B testing shows it outperforms other designs in engagement and conversion.
Origins
For fear of losing revenue due to the latest Google Chrome update, the advertising industry added various types of In-Page Push to its platforms. But Adsterra built something that gives users more options, personalization, and thus more profits.
Social Bar has all the advantages of display and in-page push ads. But unlike web push, it doesn't require subscriptions: ads are delivered to all browsers and OS, including iOS.
Its ad creatives look like native notifications, widgets, icons, chats, and browsers won't block them. Plus, your traffic will see content relevant to their interests, thanks to Adsterra's AI optimization algorithm.
Social Bar benefits:
Higher CTR than web push, leading to higher conversion rates.
Excellent on iOS, dramatically increasing ad reach (US geos are on top in terms of volumes and CR).
Customizable.
Publishers benefit from increased visibility and user interaction.
Google-friendly ads.
​​Learn more about Social bar as a native ad in this article: Get All Conversions With Adsterra Social Bar [Push & Display Combo Ads]. Or, explore how to get increased payouts with Social Bar.
To Contents ↑
Classic native ad formats
Native Banner is a classic ad format that blends in with the website content. Native Banners are typically placed in the most visible areas of a page, resulting in higher viewability and interaction rates than standard ads.


In-Feed
Sponsored posts on Facebook, Instagram, and promoted tweets on Twitter are all examples of in-feed native ads. They're often identical to everything else in the feed except for the "sponsored" tag.
But these native ads are not limited to social media: they can also be found in content and commerce feeds.
Recommended Content
Have you ever noticed the sponsored content in a news or content site's recommendations section? Most times, the sponsored content isn't always relevant to your preferences or the website you're visiting. But the point is that it's the most common form of native advertising.
Branded Content
Branded content is paid content published on a publisher's website in the style and format of an editorial piece. The basic advertorial, for example, looks and reads like a newspaper or magazine article except that it is sponsored. This format is available in both print and online.
Google also offers native ads that appear on mobile, web, and other platforms.
To Contents ↑
Advantages of Native advertising
Native advertising's results are worth the trouble of integration — look at the advantages this ad format offers advertisers and publishers.
Keep your viewership intact
With native ads, visitors are not deterred from exploring the website (unlike with pop-ups and flashy banners). Seeing an ad that matches the style of the website makes interacting with sponsored content effortless and enjoyable. That's why native ads outperform annoying pop-ups and bulky banners in terms of CTR and engagement.
Native ads don't slow down content platforms as other, flashier ads do. No matter how many sponsored posts you publish, the user experience remains unchanged.
Native content consumption is unnoticed
Users interact with the whole website. So, by the time potential customers realize they're looking at an ad, they've already internalized the brand and the offer.
Millennials love native mobile ads
Without a doubt, most marketing campaigns target millennials. This generation is now financially stable, aware of its needs, and willing to spend money to achieve its goals. Millennials prefer mobile native ads over other ad formats, with 80% saying they provide a good user experience.
To Contents ↑
Mobile native advertising
Mobile native advertising is one of the most promising sponsored content formats. It leverages daily routines, is non-intrusive, and targets one of the fastest-growing demographics — smartphone users.
There are so many platforms to choose from and factors to consider when launching a native ad campaign, especially if you're a mobile-focused website. Adsterra team is always here to provide professional marketing help at your fingertips.
The best native advertising examples
Spotify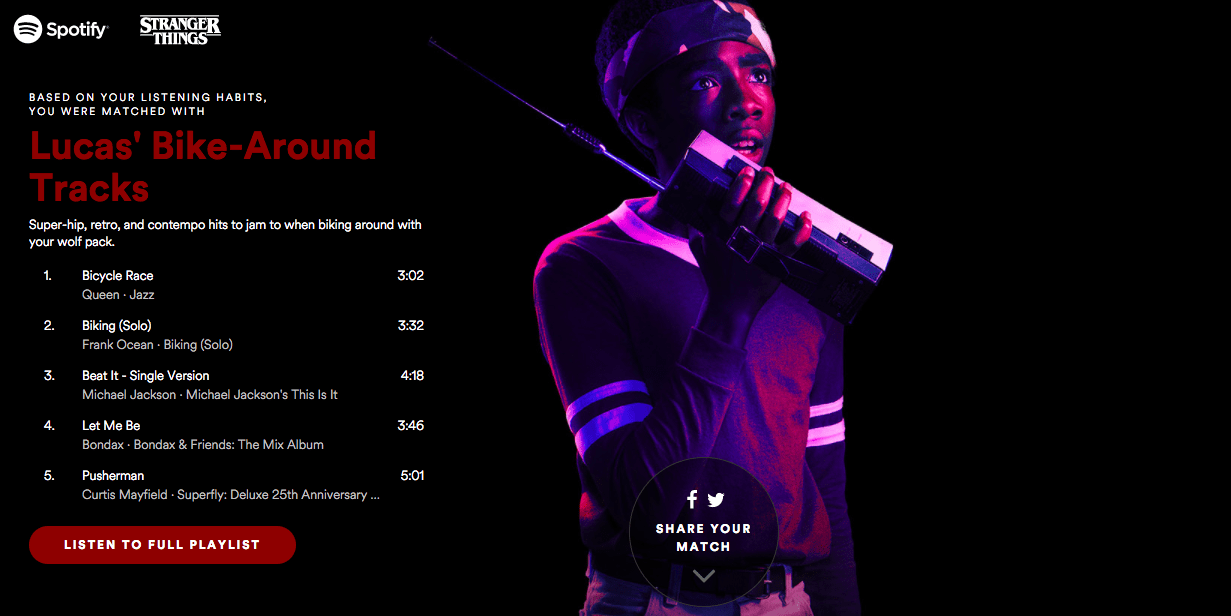 Spotify's native ad strategy combines curation and creativity. When the second season of Stranger Things came out, for example, the show partnered with Spotify to promote it, allowing users to turn on "Stranger Things Mode" and explore playlists curated for each of the show's characters.
This native ad unit is more than a sponsored playlist (which they also have). It's an immersive branded experience that fits both Spotify and Netflix's personalities.
There's no reason other publishers can't create similarly innovative ad experiences: it all comes down to knowing your users and figuring out how to seamlessly integrate an advertiser into that experience.
To Contents ↑
Snapchat for Taco Bell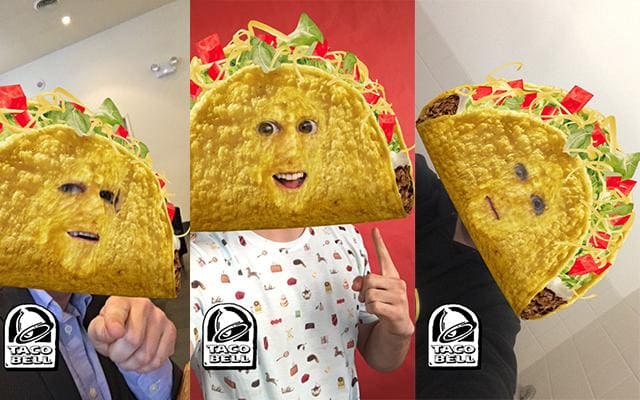 The Taco Bell-sponsored Snapchat Lens for Cinco De Mayo set a new record with over 224 million views in one day. That was a huge success, though it's unlikely that most of us could afford one of these custom lenses, which can cost up to $750,000 for a primetime spot. On the other hand, Taco Bell was one of the first brands to sign up for Snapchat's on-demand geo-filter program.
To Contents ↑
Why native ads work [stats to back it up]
Native advertising is a highly effective marketing strategy and companies that use it gain a significant competitive advantage.
Let's take a look at the numbers pulled from Marketing Land, eMarketer, Adsterra, Hubspot, and more.
Native ads have a 40x higher click-through rate than display ads.(ignitevisibility)
Native advertising will take over 25% of the market in the coming years.
Native advertising revenue will grow 46% by 2021.
53% of consumers interact with native ads more than display ads.
70% of people prefer to learn about products from articles rather than traditional ads.(mdgadvertising)
To Contents ↑
Native advertising consumer statistics
Almost 77% of respondents did not consider native ads to be advertisements. (fastcompany).
Around 44% of people couldn't identify the advertiser in the ad they were reading.
In a survey, 54% of respondents felt deceived after clicking on a native ad.
"Trust is everything in business." If users think your native ad is deceptive, you're doing something wrong." (business2community)
From 2020 to 2025, global Native advertising spend is expected to rise by 372%.
Based on overall digital ad spend growth, the native ad market is expected to grow from $85 billion in 2020 to $402 billion in 2025. (PRNewswire)
To Contents ↑
Native ads ROI
According to Facebook, native ads account for over 80% of Audience Network impressions. For example, Gametion, a mobile game app, increased revenue with native ads by 40%. (appsamurai)
Native ads vs. other ad types
Compared to banner ads, native ads increased purchase intent by 18%.
25% more respondents see In-stream native ad placements than banner ads. Native ads stand out more.
Compared to banner ads, native ads increase brand affinity by 9%.
Native ads are more shareable than display ads (32% vs. 19%).
Consumers look at native ads more than display ads (53%).
Although mobile-specific spending accounts for half of all affiliate spending, it generates 65% of clicks at a 48% lower CPC. Using Lookalikes for native advertising increases conversions by 3x and lowers CPA by at least 35% for affiliates (sharethrough)
To Contents ↑
Conclusion
Users are more likely to watch and read native ads with content. Advertising does not always mean that the product should be apparent. Native advertising should entertain viewers while selling a product. As the benefits of native advertising become more apparent, more marketers are learning how to incorporate it into their campaigns to increase brand awareness and conversions.