Some publishers encounter difficulties when constantly publishing new social media posts to boost engagement and direct traffic to their websites. It's obvious that good social media content, no matter how relevant, pays off in the end if you know how to monetize your account.
We've seen a lot of publishers using meme pages on Instagram to draw users' attention to their websites. But the key to success here is consistency: you have to plan for weeks ahead and post consistently. This is where social media calendar tools play a big role.
What is a social media calendar?
A social media calendar is a tool for planning and scheduling your social media posts. If you're using a social media management app, you can organize it in the form of a spreadsheet, Google calendar, or interactive dashboard.
Why use a social media content calendar?
Setting up a scheduling calendar can reinforce goals and messaging, facilitate collaboration, and enable more effective publishing.
Save time
Your social media marketing goals require daily effort and attention. A social media calendar allows you to plan ahead of time, batch your work, avoid multitasking, and keep track of all of your creative ideas for future reference.
Specific social media calendar tools allow you to plan ahead of time for social media posts and manage audience engagement from any location.
Post consistently
Consistent appearance of your content on your audience's feed is a key to impressive engagement, increasing your organic reach through the platform's algorithm. Filling your social media calendar with posts ahead of time enables you to post consistently on social media.
Reduce the risk of mistakes
Using a social media calendar proves to be the best way to avoid embarrassments like posting the same message across platforms or posting when the wrong post at the wrong time.
Helps your marketing strategies
After creating your social media calendar, you can focus on more important issues like: Should you run an Instagram contest? Find influencer partners? Organizing, connecting with your audience improve your social media outreach and engagements.
Stay updated on relevant trends
A social media calendar keeps track of global events that affect your target demographic. Since it covers your daily schedule, you'll be able to engage with trending posts related to your brand.
A social media calendar allows you to effectively allocate your human and digital resources so that your team can focus on doing their work well. Implementing a long-term strategy promotes a consistent brand voice and supports your marketing objectives.
Track what works and improve it
Better planning results in a better outcome. A social media content calendar allows you to plan out your experiments to improve. You can learn a lot from your social media analytics, use A/B tests until you achieve the right tactics for each social platform's type of content, post frequency, format, and the best time of day to post.
Tools for planning and scheduling your content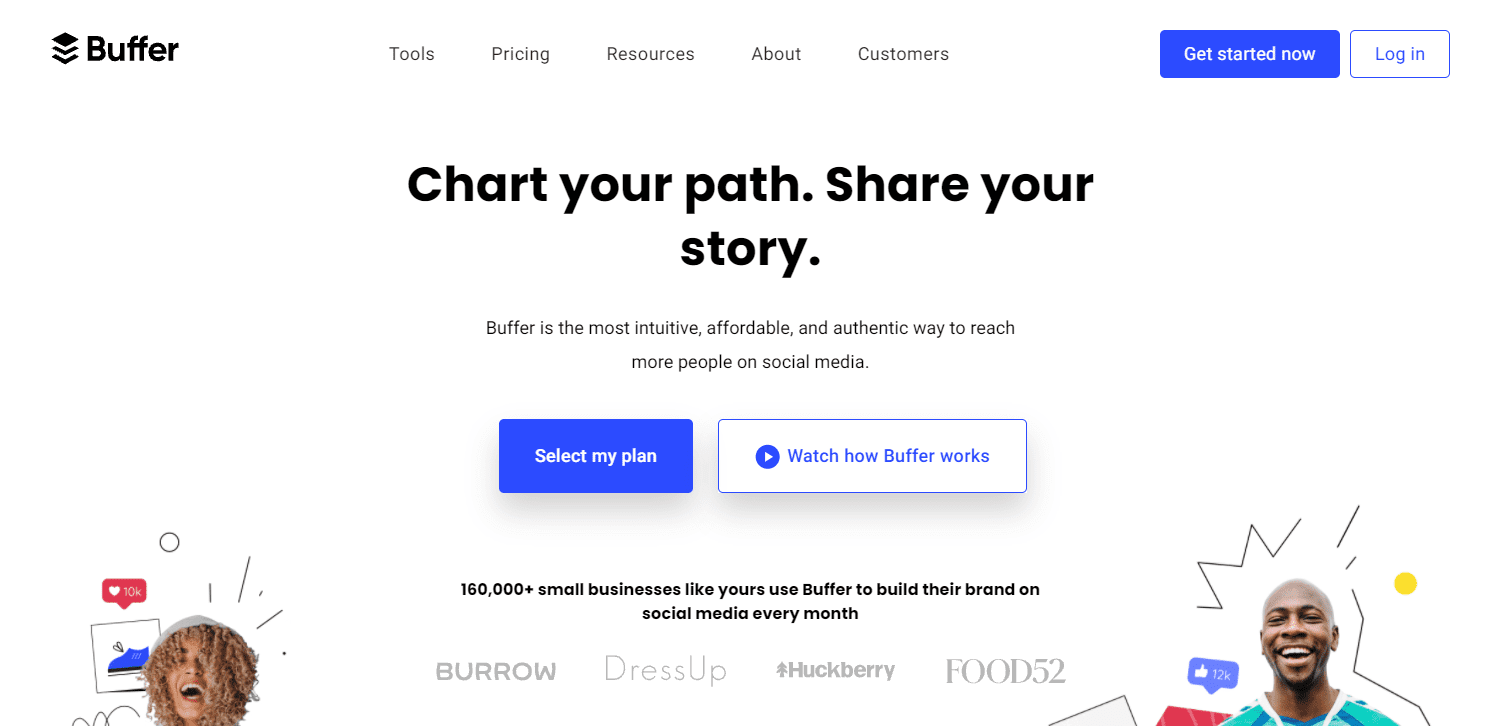 Buffer is a user-friendly social media calendar for content marketers. It can create personalized social media publishing schedules. Get approvals for posts and schedule them on Buffer.
To Contents ↑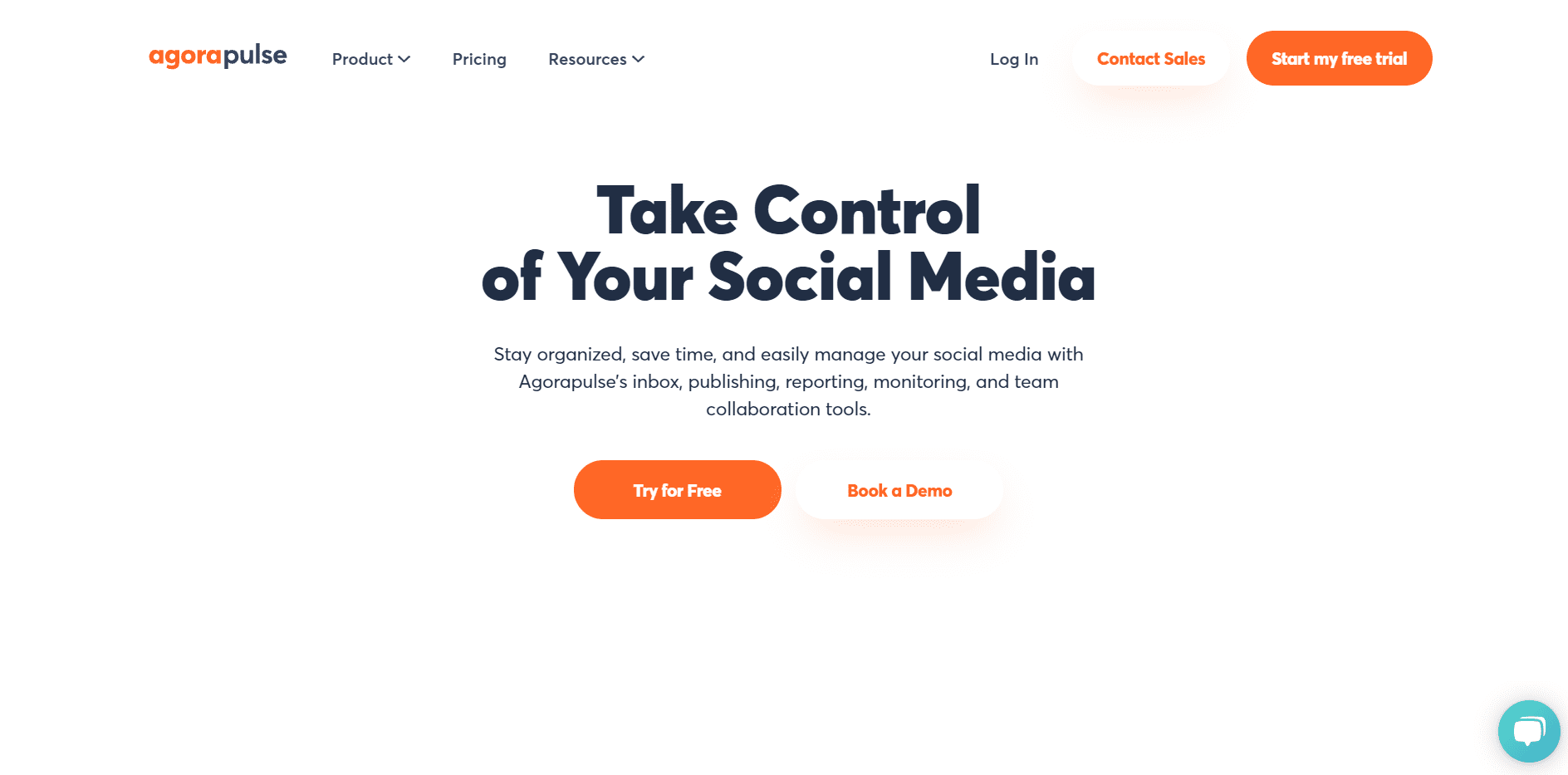 Agorapulse is a social media management platform (publishing, inbox, reports). You can filter the calendar by social profile or content status (published, scheduled).
Agorapulse has a shared calendar add-on for marketing agencies that require client approval. Its dashboard gives you access to a shared calendar to review and approve scheduled content.
To Contents ↑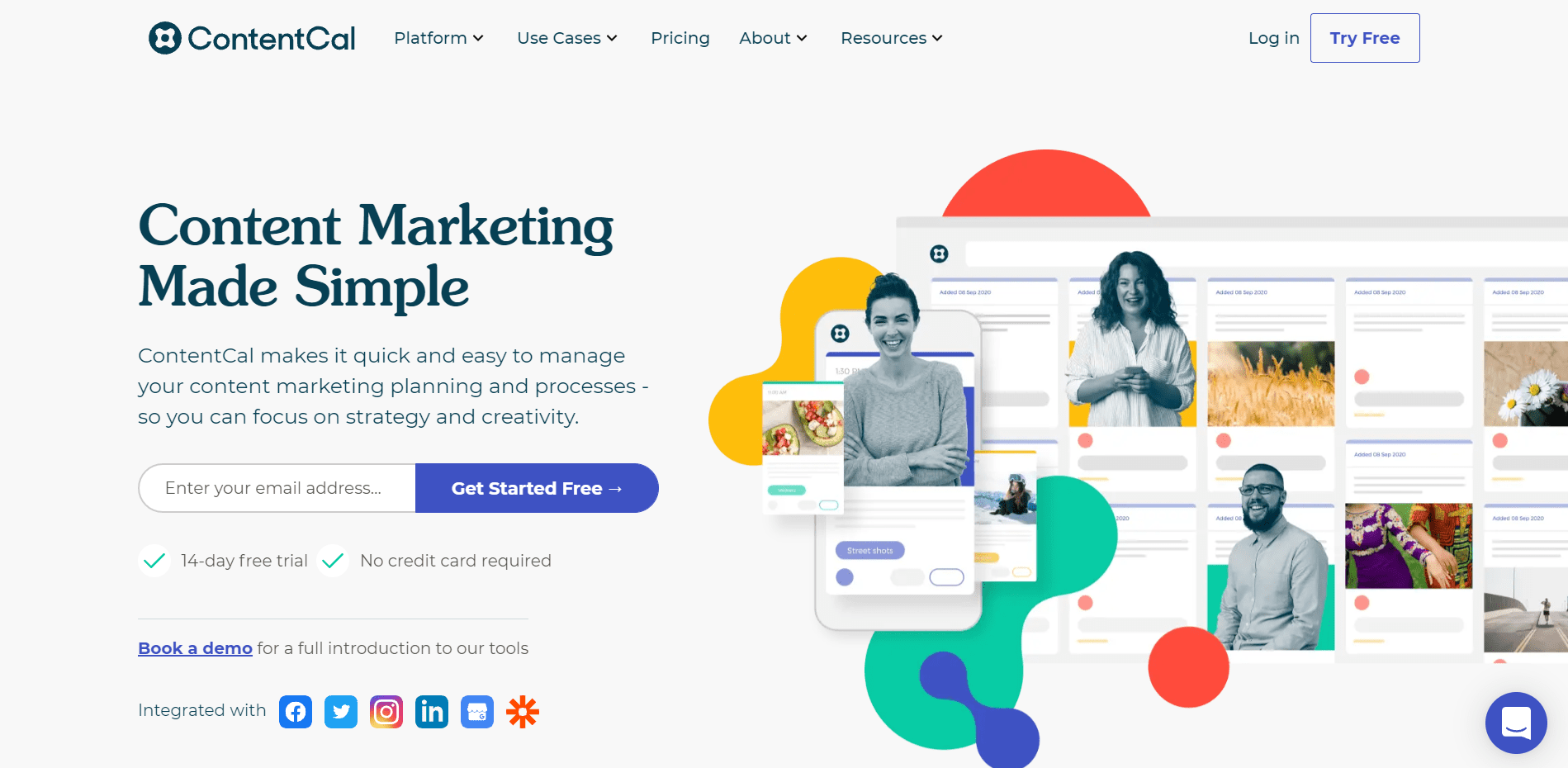 ContentCal is a simple social media tool for planning, creating, and publishing content. It has a visual content calendar for multiple social media platforms. ContentCal's built-in team collaboration feature allows you to extend creativity and feedback beyond your marketing team.
To Contents ↑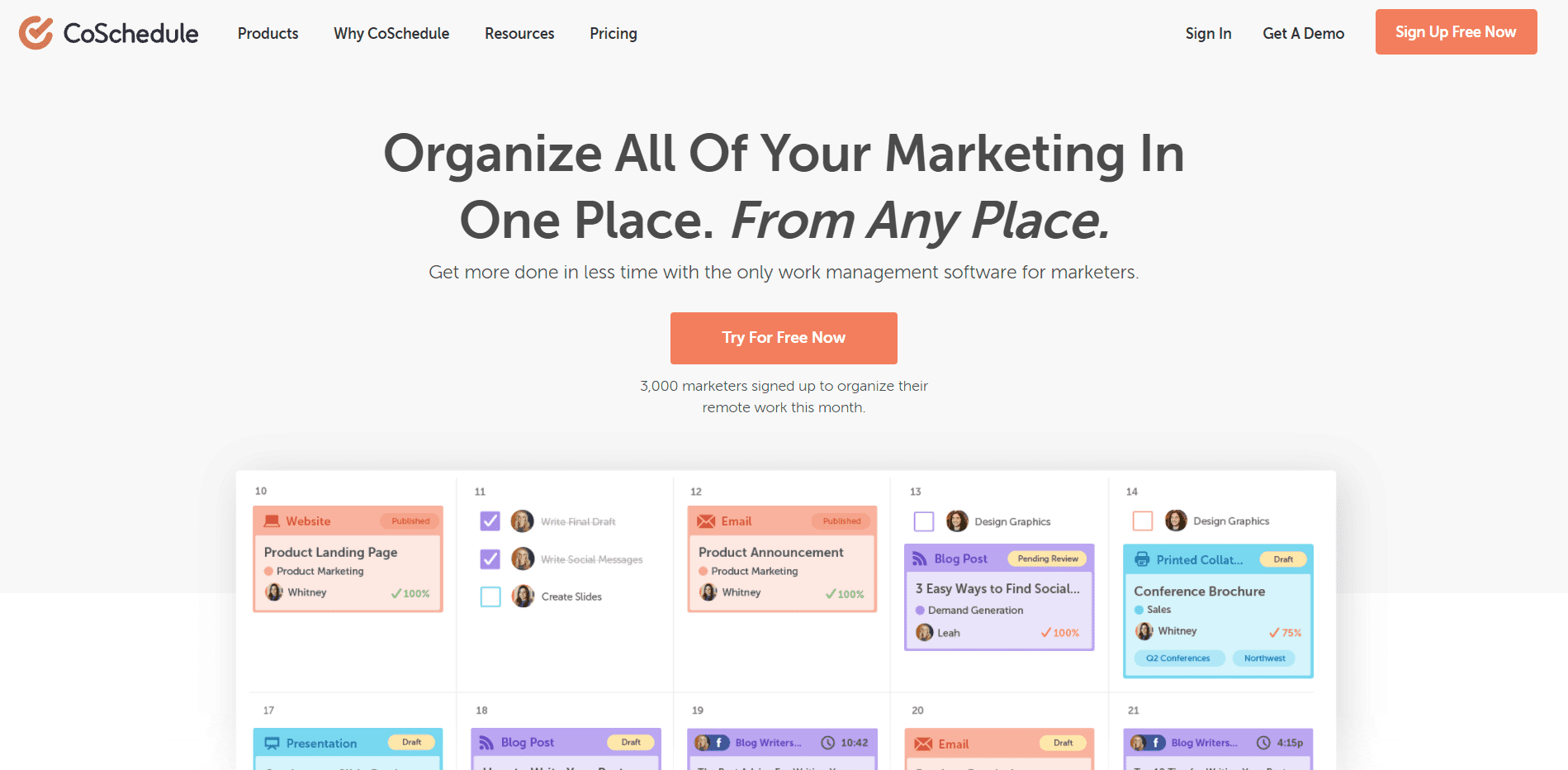 CoSchedule is a WordPress plugin that combines your blog posts and social media sharing into a single, drag-and-drop calendar interface. This tool makes planning easier, even for blog posts you haven't yet published. It also allows you to create social templates that you can reuse multiple times to create promotional messages quickly.
The ReQueue feature is ideal for keeping your social media presence consistent by resharing your best-performing content at the perfect time to increase engagement.
To Contents ↑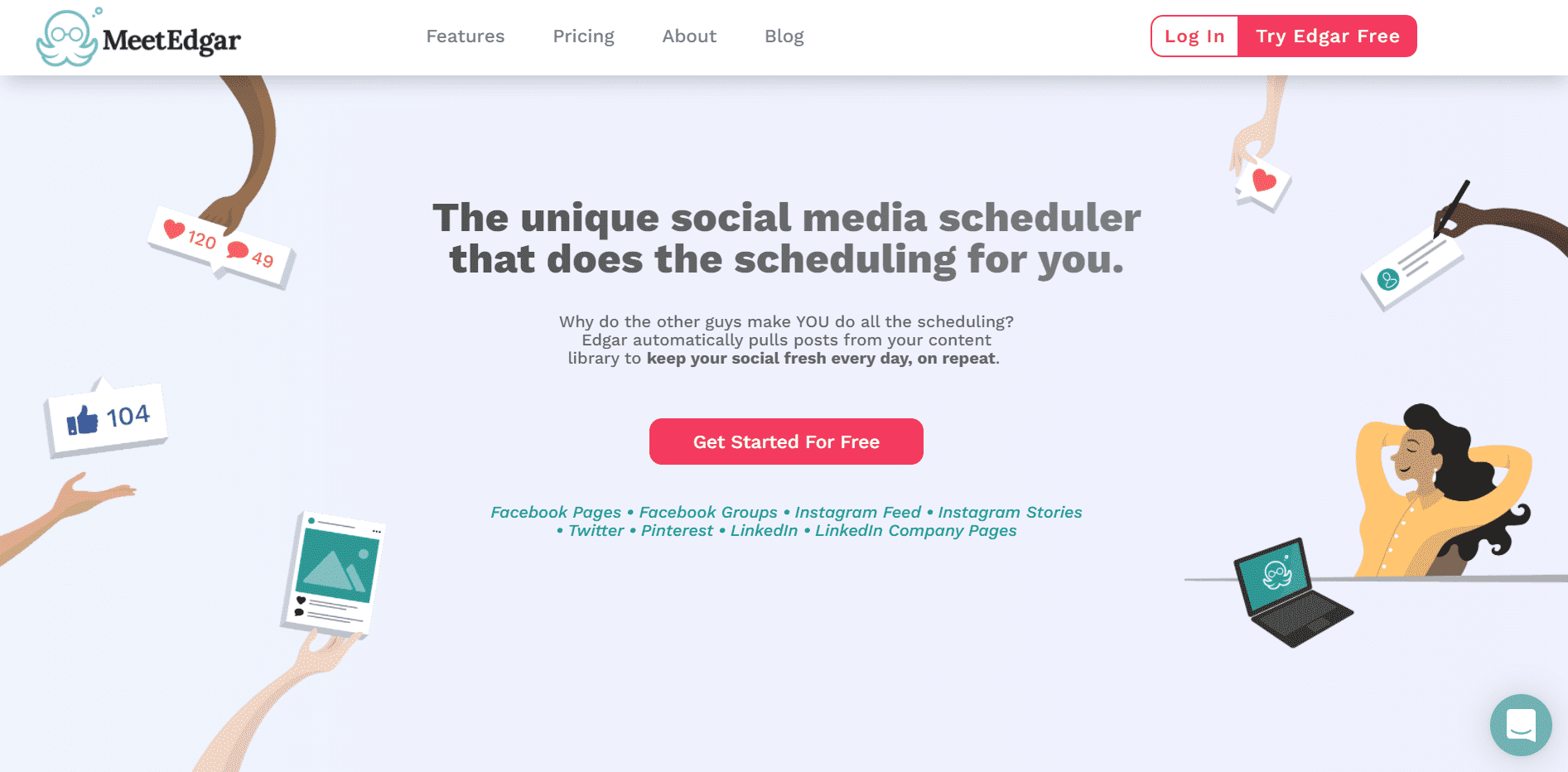 Edgar is a social media management tool that automates posts, turning the most exciting parts of your articles or blog posts into social media captions.
With Edgar, you can create a content schedule that allows you to share various posts throughout the week. This tool automatically reshares content to keep your publishing schedule consistent even after your queue is full.
To Contents ↑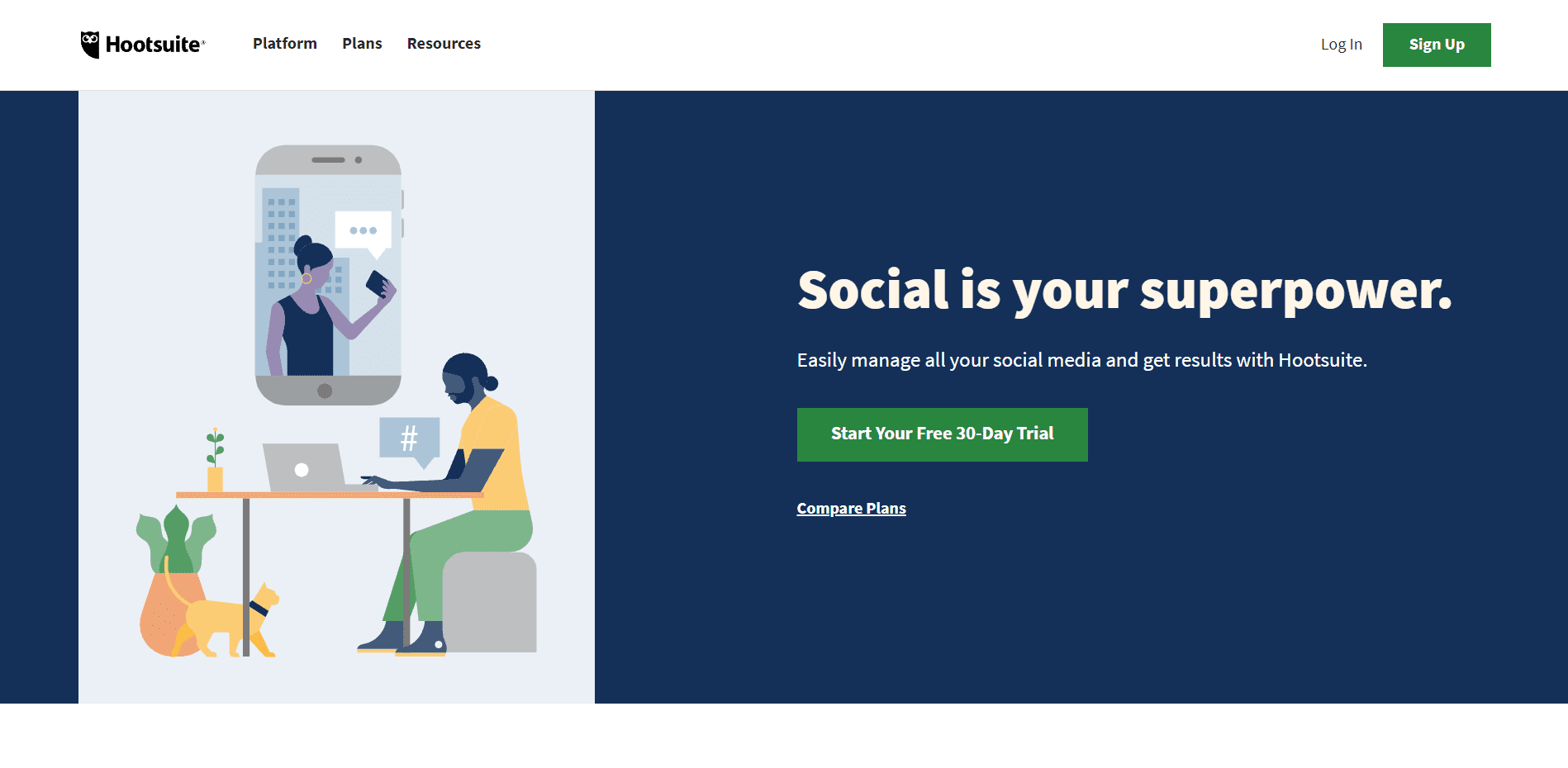 As a popular social media management platform featuring an interactive, multimedia-rich planner, Hootsuite provides a clear picture of your social media calendar for up to a year.
Use Hootsuite's planner tool that helps you create campaigns, identify publishing gaps, and collaborate with your content creation team. Its main features are in social publishing, which allows you to distribute content to your media platforms ahead of time.
To Contents ↑
Hopper HQ is an Instagram, Facebook, and Twitter social media planning tool. The calendar planner makes the planning of your social media posts ahead of time an easy process. You can easily manage and rearrange all of your scheduled posts in one location.
The tool also shows you how your posts will appear on mobile devices. It even includes an image editor that allows you to apply filters, borders, and text overlays to your images and change their orientation.
To Contents ↑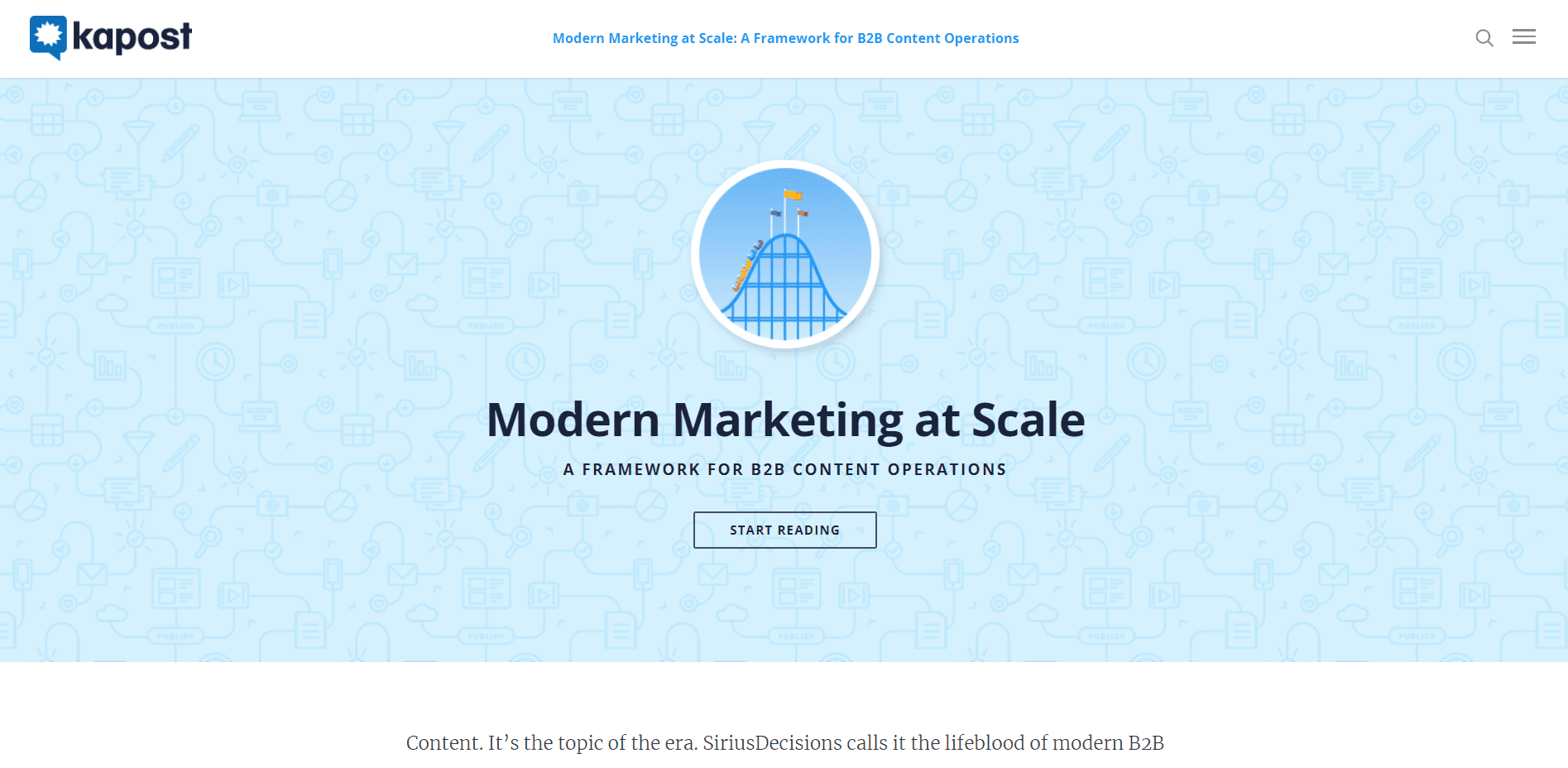 Kapost is a content marketing platform with a user-friendly calendar for writers, editors, and publishers. It offers several features, including online payments and a distribution and analysis system.
It keeps track of your content marketing workflow and is also valid for brands that produce a large volume of content to internally categorize and search their existing assets.
To Contents ↑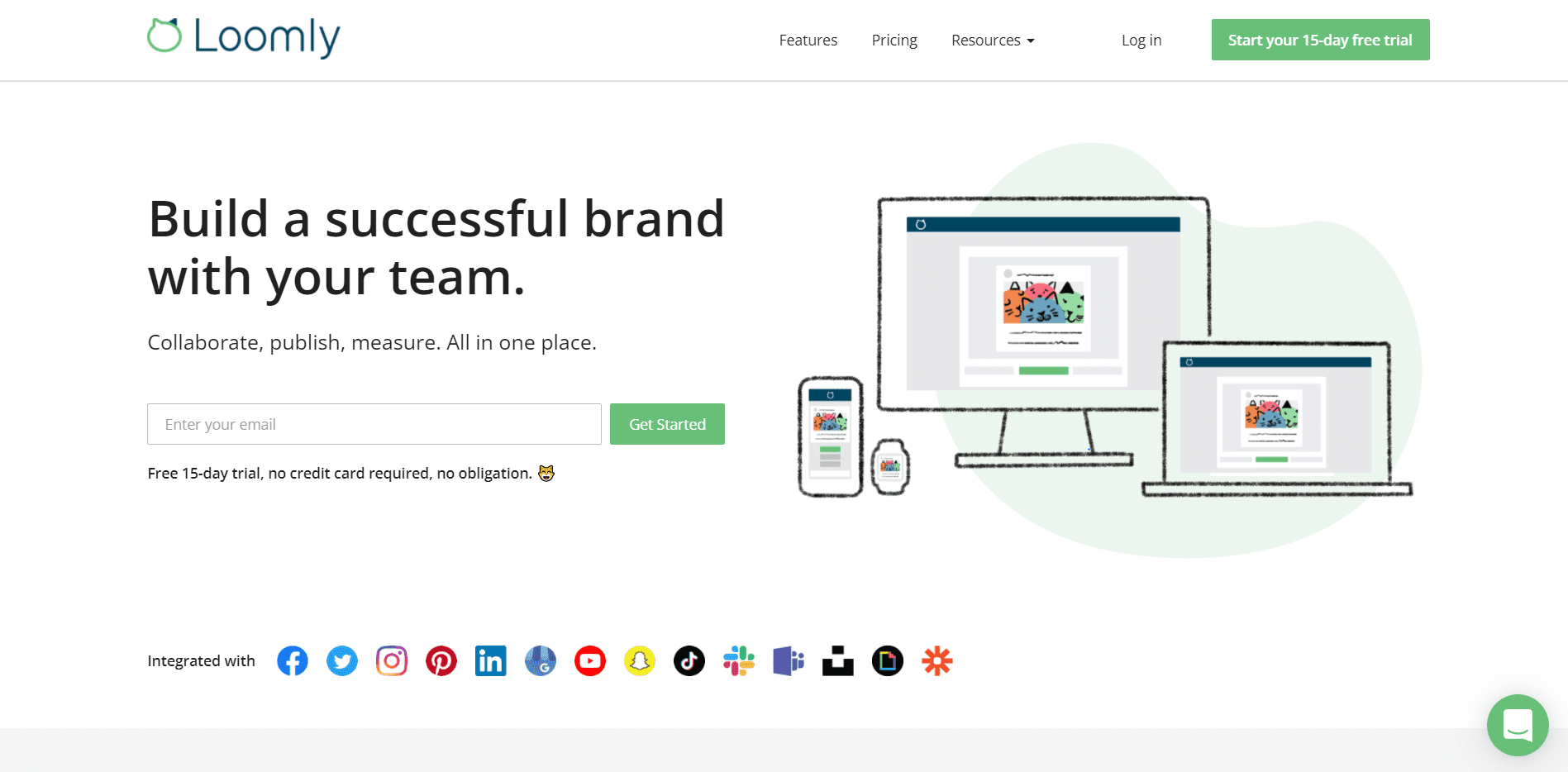 Loomly is a content management system for managing social media using a calendar to organize your posting schedule. You can integrate and manage all social media platforms on Loomly at once.
Loomly's best feature is its 'approval' feature. The concerned administrator must approve a post before it can automatically share it on social media. It also provides you with constant suggestions and ideas for improving your content.
To Contents ↑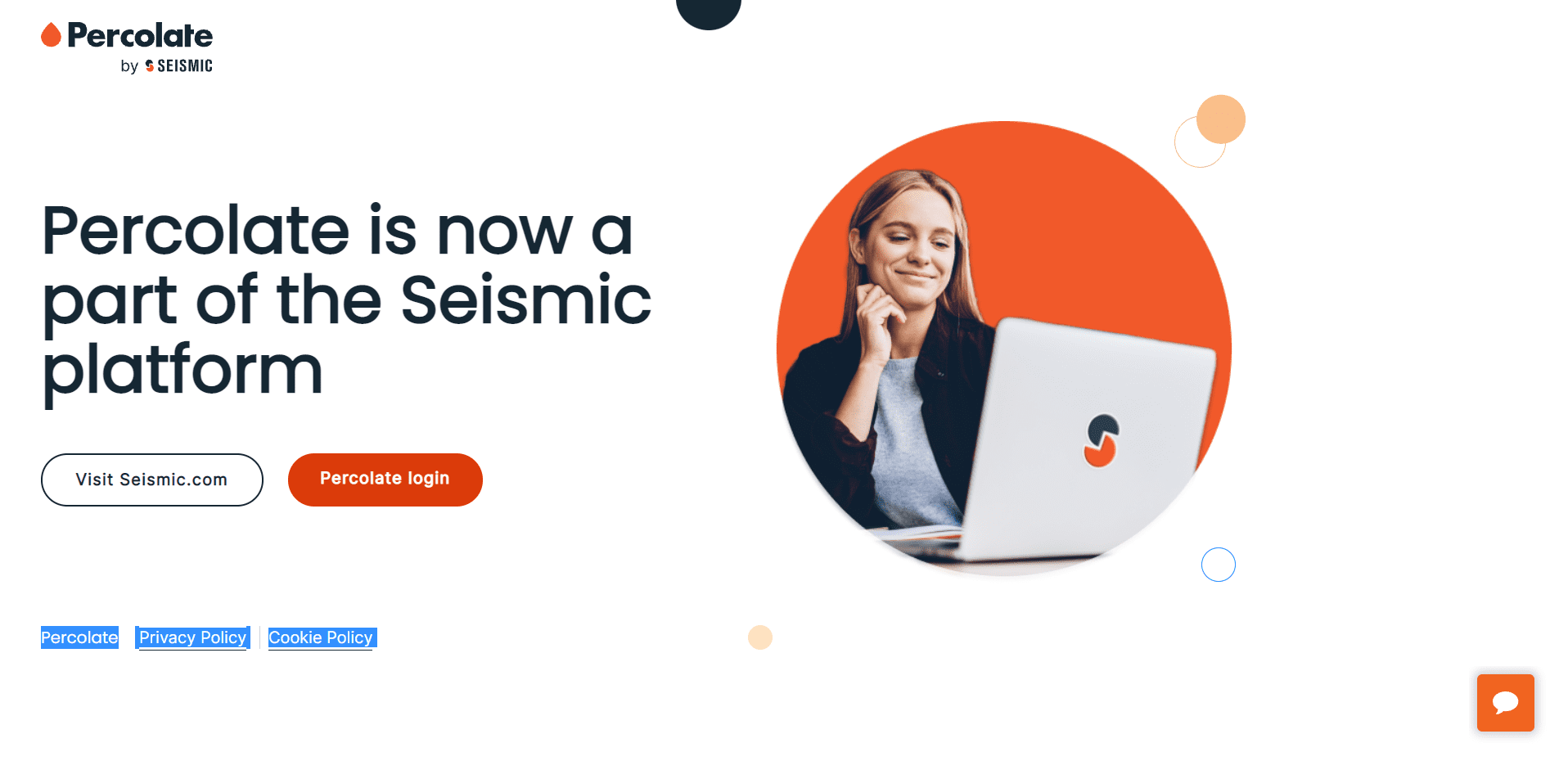 Percolate is a feature-rich content marketing platform that allows you to manage all aspects of your marketing from a single dashboard. It contains a content production workflow so that team members can keep track of your campaign's progress.
It also integrates with popular publishing tools, allowing you to schedule social posts for publishing in the future.
To Contents ↑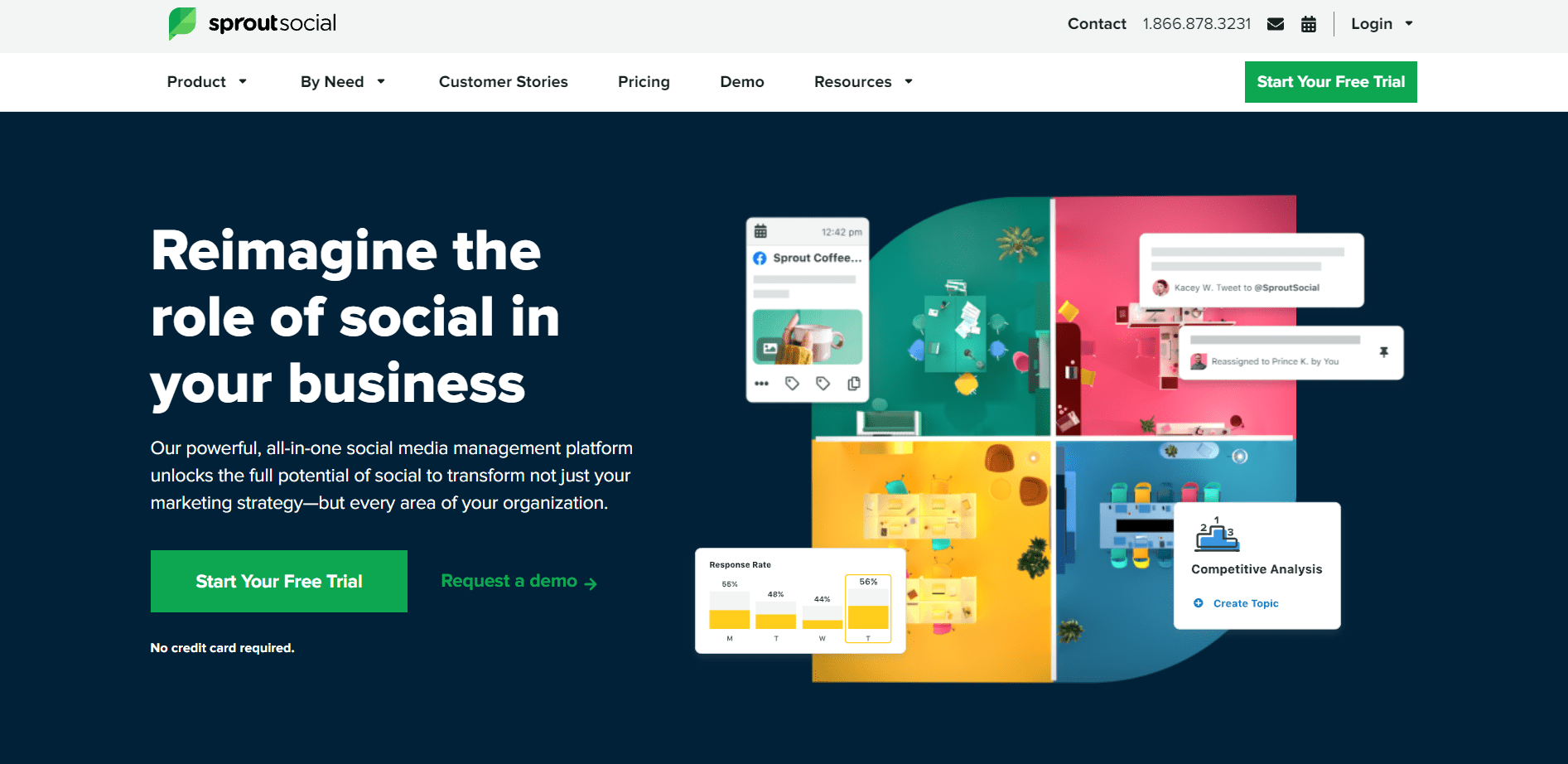 Sprout Social is a full-featured social media marketing platform that includes a robust calendar and a "Compose" window that can aid in planning and scheduling your posts.
It has a visual calendar that allows you to see and manage your posts across multiple profiles, campaigns, and social networks. It permits you to queue your posts and deliver them automatically at a later date.
To Contents ↑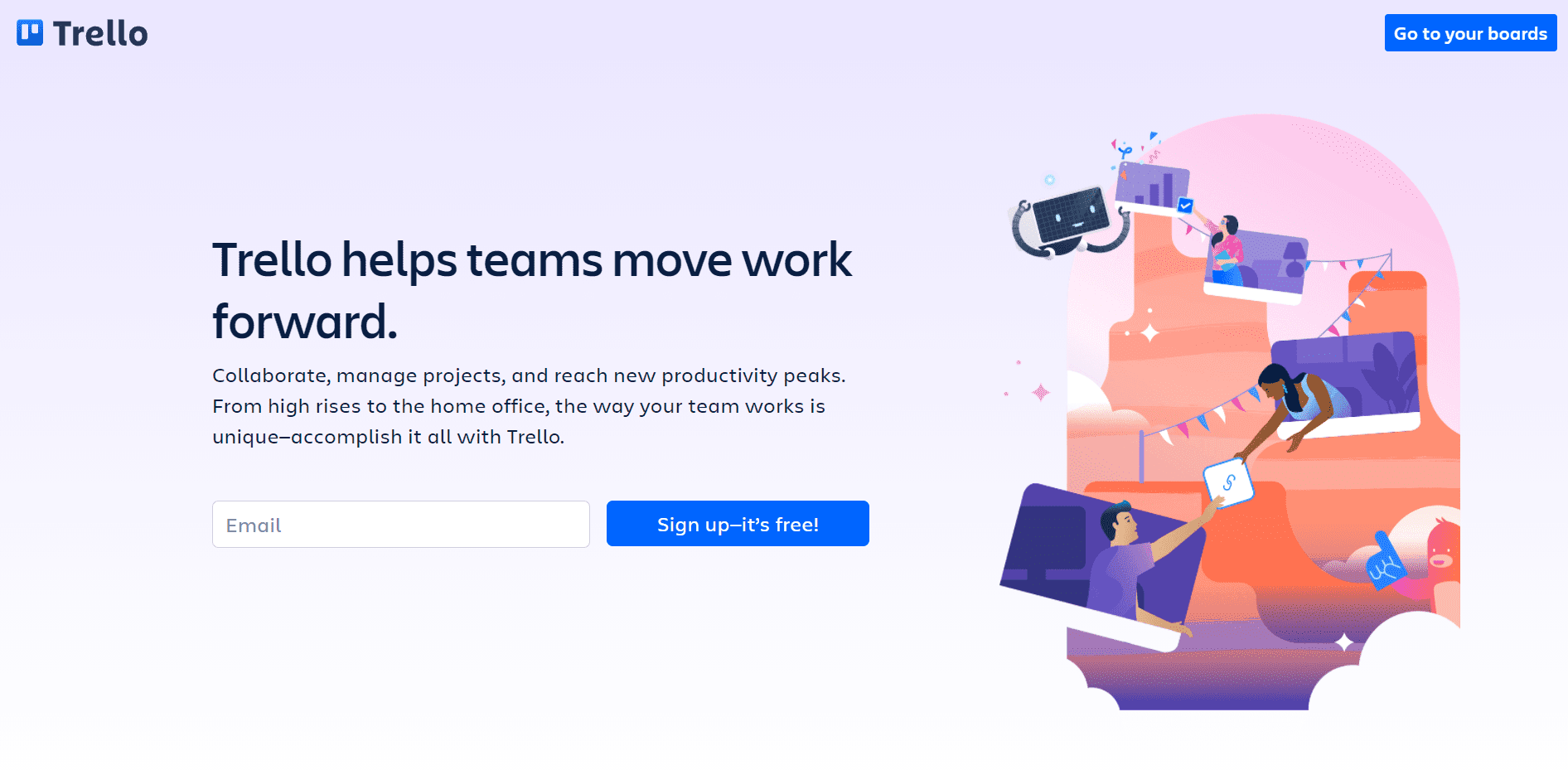 Trello is a popular project management tool that brands and agencies use to manage projects. You can create your calendar while using Trello boards for team sharing and collaboration.
You can add each social media platform assignment card to these boards and to-do lists for each team member. It makes it simple to keep track of your publishing schedule and individual tasks.
To Contents ↑
Creating your own social media calendar
To make an effective social media calendar, follow these steps.
1. Audit your social networks and content
Creating a clear picture of your current social media efforts will help you identify areas for improvement and new opportunities. An audit is essential for modeling your content strategy and increasing your return on investment.
Auditing will provide precise, current data on your inactive profiles, most popular posts, and campaigns.
2. Make a content library
Creating a social media content library solves issues like content loss and storage capacity.
Some key features when choosing a social media content library
It must have enough space for large files.
Must be accessible via mobile phone and desktop.
Simple to share amongst team members, but its privacy features are reliable.
It should contain links to individual files, which you can add to your calendar.
3. Establish a workflow
After gathering all the necessary information, you can plan your daily, weekly, and monthly social media posts.
Consider the following:
The frequency of posting to each channel.
When is the best time to post to each of your channels? (based on your analytics).
Who needs to approve posts (e.g, your copy editor) and the communication link.
How to brainstorm, assign and create new content.
4. Start crafting your posts
If you're stuck for ideas at this point, go through your old "archived social" folder and start writing some posts. In order to make your calendar more manageable, you'll need to edit some details and add some columns.
5. Use feedback to improve
After drafting your social media calendar, you can show it to your friends and interested persons to discuss the results and fix any lapses.
6. Start publishing (or scheduling)
Regularly publishing takes time, especially when dealing with high-volume feeds. In this case, a calendar with scheduling capabilities is a good choice.
Conclusion
These tools can assist you in better organizing and planning your social media work. Examine the features and pricing of various services to find the one that best meets your requirements. If you're short on cash, you can make your own calendar using the instructions in our article, or you can use the templates above and save them to Excel or Google Sheets.
We help advertisers launch revenue-generating campaigns, prevent ad fraud, and assist publishers in integrating ad placements while retaining readers. Our Direct Link format, which seamlessly integrates into any type of content: text, buttons, or images, is popular among SMB advertisers and publishers.
Join us and gain access to high-quality traffic and smart campaign optimization, whether you want to spread the word about your business or make the most of your website.