In our previous blog post you've learned the very basics of web push notifications. But why it's such a goldmine for publishers?
The browser push messages were invented by Google so this ad format is 100% compliant with Better Ads and Google Chrome requirements.
The web push messages are sent by the browser and are shown out of your website – that's how it brings additional income without affecting the revenue made from traditional ad formats placed on the website body. This ad format is working even when the User leaves publishers website.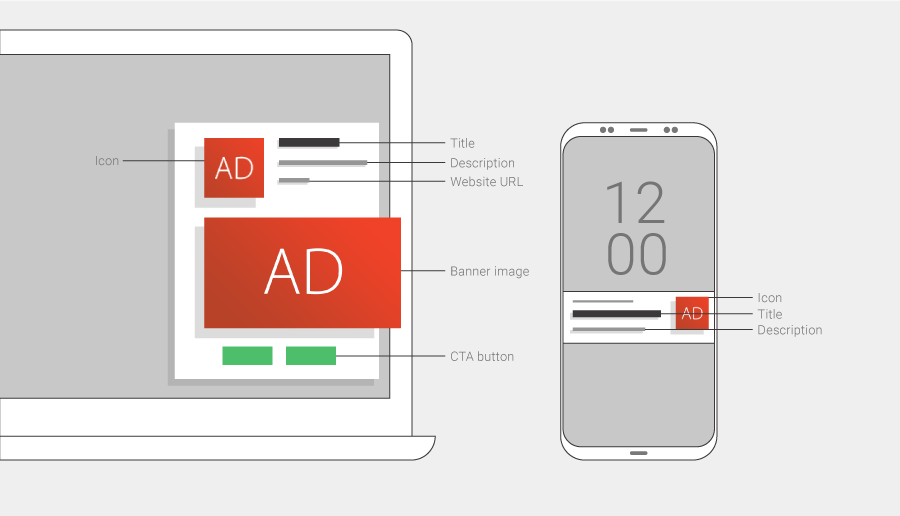 How web push notifications bring money
You don't have to wait until you build a subscribers list, you start earning from it right after User agrees for the subscription and receives the first web push from the nearest delivery.

What exactly makes the revenue? Let's take a closer look.
Let's say you have an mp3 website with 1 000 000 unique visitors daily. Statistically, for mp3 website 35 650 users (3,565% of 1 000 000 unique users) would become the subscribers. To calculate your revenue we need to multiply that on the frequency of the web push notification being shown to subscribers and eCPM rate.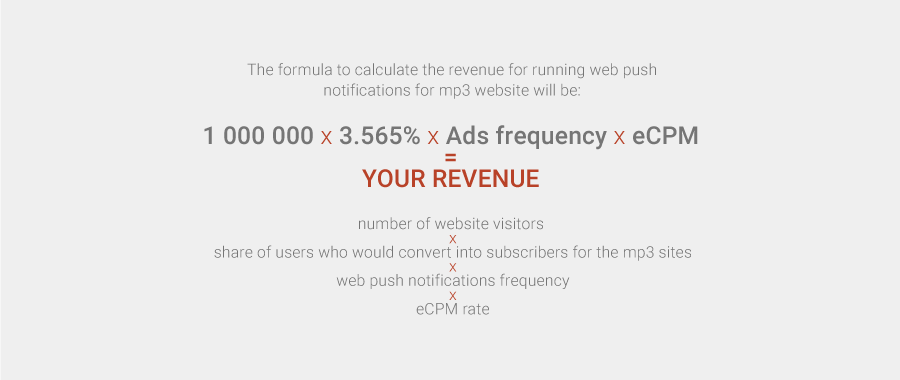 As you all know, the CPM rates depend on many factors, main of which are GEOs and traffic quality. You can ask your personal manager for approximate CPM, but keep in mind the rates still vary and depend heavily on many different factors.
How push notifications work
On the website, User sees the subscription request and either confirms it or not.
There are two different sequences for subscription depending on whether the publisher's website is using http or https certificate:
https site:

the subscription can be done directly from the website 

http site: 

the subscription has to be done through additional step on the website
Note: Push notifications are 6 times more profitable onhttps certificate websites!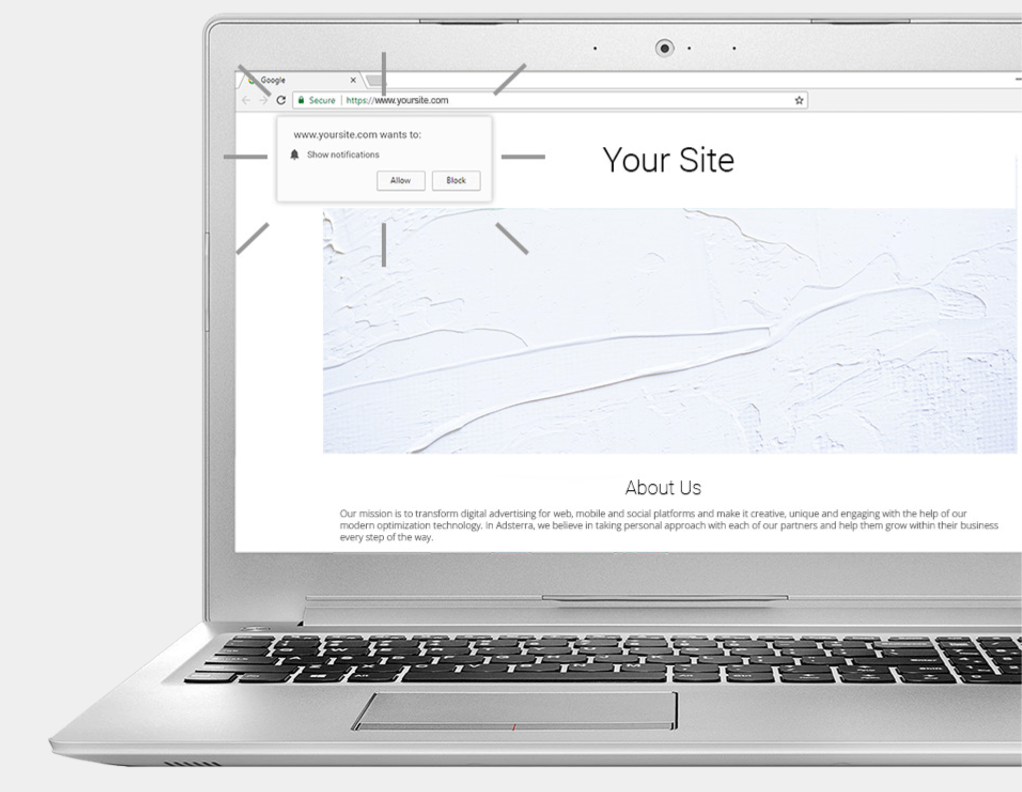 After giving an agreement for the subscription – User stays on the subscribers list lifelong*. If User declines the subscription, it's a terminal decision and User won't be asked again.
That may be a trouble on the way to build a sound subscribers list, but don't worry – we have a solution.
Want to get more users into subscribers list?
Adsterra designed a way to convert your website visitors into your subscribers. We've developed the eye-catching design of a motivational window that will lead User to the subscription window where the terminal decision is made.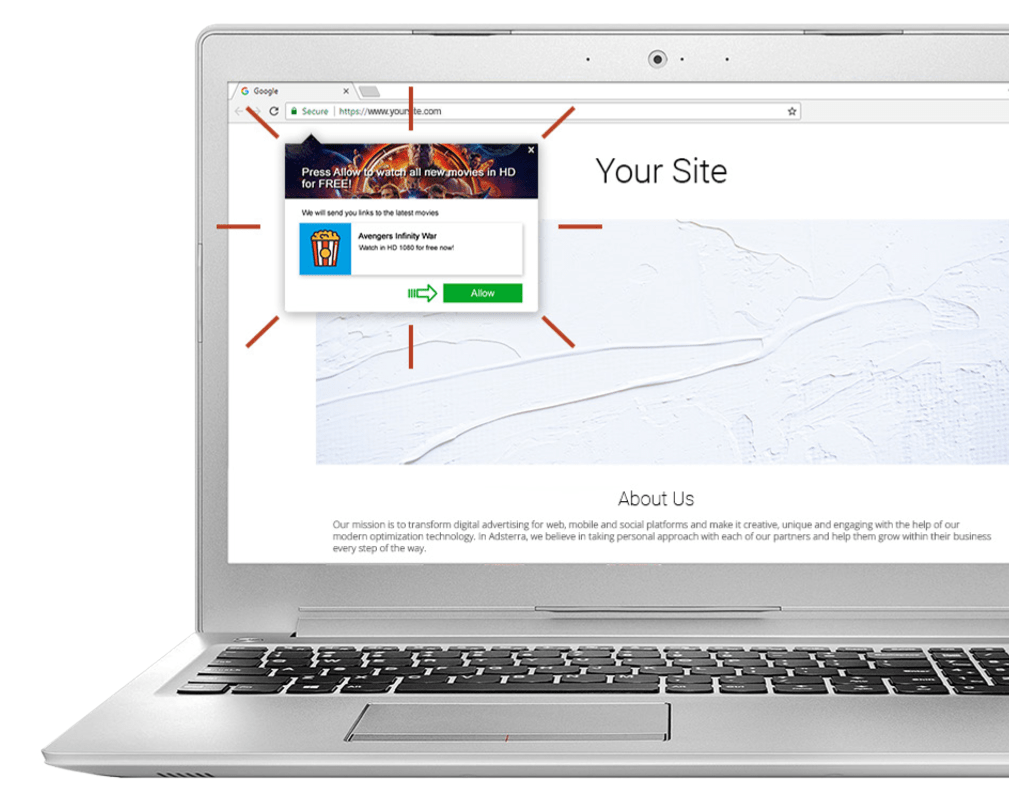 If the User closes the motivational window, it CAN be shown again. You can set the frequency of motivational window being shown to the User until he/she makes a decision in subscription request window.
How to install web push notifications
How to integrate web push notifications on your Website? Go to Websites tab in your dashboard and add a new website and choose the WebPush ad unit.
After that, wait for the email with the approval from Adsterra Team. Once your request is approved, you are able to see your website on the list. Press "Get code" next to the placement and you'll see the instruction for the installation.
We made it as easy for you as possible, so you only need to download one file and upload it to the root directory of your website. Be sure it's 100% safe.
So, summing up: web push notifications are 100% Google compliant, easily installed, work out of your website and bring additional revenue. Take an advantage of it now!