Many people who start a paid traffic campaign aren't sure how to do it properly. A successful traffic campaign uses the right traffic components on the right web page. Buying web traffic is a good way to grow your audience and increase ad earnings, but there are a few things that every publisher should consider before proceeding.
Every year, over 7 million advertisers pay for targeted traffic. But is it a good idea? Should you buy web traffic?
In this article, you'll learn all about paying for traffic and how to do it properly.
The reasons behind buying web traffic
A publisher's primary motivation for spending money to drive traffic to their website is to make money. At some level, the money spent on traffic acquisition is aimed at acquiring an audience. Most publishers hope that this audience will return and enjoy their content in the future.

If you're legitimately creating good content that real people want to read, this is the most ethical and effective way to look at buying traffic.
Who buys website traffic?
Publishers buy traffic to send it to their landing page or website page where there is a referral link to the product or some ad. We are used to believing that publishers normally monetize websites with organic traffic, and that's fair enough. But when it comes to huge multi-geo sites or streaming platforms, they often resort to paid traffic to attract quality traffic. It can pay well during sports events when users come to watch matches and have to consume ads on a publisher's inventory.
Publishers affiliates can lead paid traffic to landing pages they created to promote products from Amazon, Alibaba, Bluehost, or another affiliate program. They aim to attract the most interested audience that will convert into lots of purchases, as in affiliate marketing they will only get paid for sales.

Affiliate marketers buy traffic to send it to other people's landing pages. Therefore, they are affiliates: they take someone's offer (usually, from the CPA affiliate network), go to Facebook, Google, or Adsterra and buy the necessary traffic to direct to the landing page and get paid for conversions. Their task is to spend less on purchasing traffic than they will receive payments for conversions (ROI)
To Contents ↑
Tactics to avoid when buying traffic
Not all traffic is created equal, as most expert publishers are aware. Most publishers have turned to Facebook and Twitter to target audiences they believe they can acquire for a low price.
But here's what you must avoid :
Clickbait is a deceptive, sensationalized, or otherwise misleading text or thumbnail link designed to attract attention and entice users to read, view, or click the linked content.
We all hate clickbait because they break the rules of ad networks and search engines. And most times, they don't lead to quality website content or attract traffic that will eventually convert.
Buy fraud traffic and ad clicks
Click fraud is when someone, a program, or script tricks online advertisers by frequently clicking on a PPC (pay-per-click) ad to generate fraudulent charges. Click fraud drives up advertising costs, lowers conversion rates, and distorts user data for online businesses.
Don't click on your ads or encourage or ask your friends, family, co-workers, to click on your ads. Don't encourage or ask general users to click on your ads. Make sure your ad implementations don't encourage accidental clicks. If an ad network observes high levels of invalid traffic on your account, they may disable the account to protect their advertisers and users.
You should never purposely mislead your prospects. But many websites do it unknowingly. Their ads don't provide the full picture, or they mislead or misinform visitors. If users report an AC-LP mismatch, you can lose access to your account (when the landing page doesn't correspond or fulfill what the ad creative promised). Advertisers aren't interested in low-quality, disengaged, or misled audiences.
To Contents ↑
Why publishers should buy web traffic
Get more audience from the Tier you want
Typically, this is Tier-1. Expensive, but if you have helpful content, you can make money.
Expand the geo of your target audience
For example, you have a news site or a website with gadget reviews, and you can buy traffic from target countries where most users can afford these devices. If you're publishing about Hollywood movies and celebrities, buying traffic from most English-speaking countries makes sense.
A quick way to research user behavior and reactions to ads
With organic content, research will drag on, but with the paid traffic, you can immediately see whether you managed to attract the audience or not. Or whether this audience needs the products you're offering on the page. You get to understand your target audience better. You can see information about your prospective customer, such as who they are and what challenges they face. This practically ensures that your future campaigns will be better and more efficient.
More advantages over organic traffic
Organic traffic will account for a significant percentage of total website visits in the long run. But you need good search engine optimization (SEO) techniques, and that is not entirely free. Although you are not charged for each click, SEO optimization requires a constant investment of time and money into tools, experts, and ongoing maintenance.
Faster traffic growth
Laser-focus targeting
More likely to get multiple conversions
Transparent spendings
Increase your brand awareness with paid traffic
Paid traffic is an excellent way to raise brand awareness and expand your audience quickly. Using competitive keyword analysis, you can ensure that your website appears at the top of search results even when customers are looking for a competitor's product.
Tips for buying traffic
Determine if the traffic is feasible
Evaluate your niche before purchasing traffic. Your main concern is ensuring that purchasing website traffic is the most cost-effective and feasible option. Spending even a quarter on targeted traffic is a waste of money.
Know the restrictions
Before you buy web traffic, you should find out the maximum and minimum restrictions and whether there is a guarantee. It's difficult to find a company that will guarantee traffic. Even if you get a promise, it's possible that you won't get a targeted audience based on your demographics.
Get full transparency
One of the main concerns about buying traffic is the lack of transparency. You must understand the method for directing traffic to your site as well as how it is generated. You should avoid any traffic service that uses the following to imitate online shoppers clicking on your site:
Domain redirects
Paid humans
Expired domains
Bots
Automated traffic services
Instead of using a tiered pricing model, you should use a service that buys traffic based on impressions or pay-per-click. Your best bet is a PPC advertising network, such as Facebook, Google, or Bing.
Understand targeted and untargeted traffic
You must learn the difference between targeted and untargeted traffic. You can choose from a variety of traffic packages offered by wholesalers based on your demographics and requirements.
Do not buy a wholesale traffic package without demographics in the contract. This traffic is unlikely to be interested in what you have to offer and have a slim chance of becoming a customer.
Before you sign a contract, make sure your focus is on targeted traffic, including the demographics available with PPC advertising.
Buying untargeted traffic, no matter how cheap, is wasteful and ineffective.
Know what you are paying for
Before you buy traffic for your website, you should understand the terms of the agreement, the exact cost, and the refund policy. If you want to see results, it's critical to know what you're paying for. You can always find a company that sells website traffic for a very low price. On the other hand, their methods frequently violate the ad network's terms and conditions.
Traffic analytics and buying metrics
You should find out if the company you're considering buying from offers traffic verification analytics and buying metrics. The vast majority of sellers will not provide you with analytic tools for tracking your website's traffic. Even if the company provides real-time statistics, it's a good idea to use third-party web analytics to verify the legitimacy of your traffic sources.
Google Analytics is an excellent tool for tracking and reporting site traffic. You can also find out about the demographics of the area and referral sources.
Conduct research
You should always check for negative reviews on any company from which you are considering purchasing traffic. Reputable review sites and forums are the best places to start. It'll help you avoid confusion, scammers, non-human traffic, and poor results by conducting.
Examples of paid traffic sources
Here is a list of paid traffic sources that publishers use. Choose one that best suits your business needs:
Google Ads
Using Google Ads – formerly known as Google AdWords – is one of the most effective paid traffic sources, especially for publishers who use the Google advertising network for PPC and native advertising.
However, it is important to note that the products you promote must be legitimate. Also, having a well-defined audience to target would be beneficial.
Ad formats:
Text ads
Banner ads on the Google Display network
App promotional ads
Video
Call-only ads
Product Shopping ads
Facebook traffic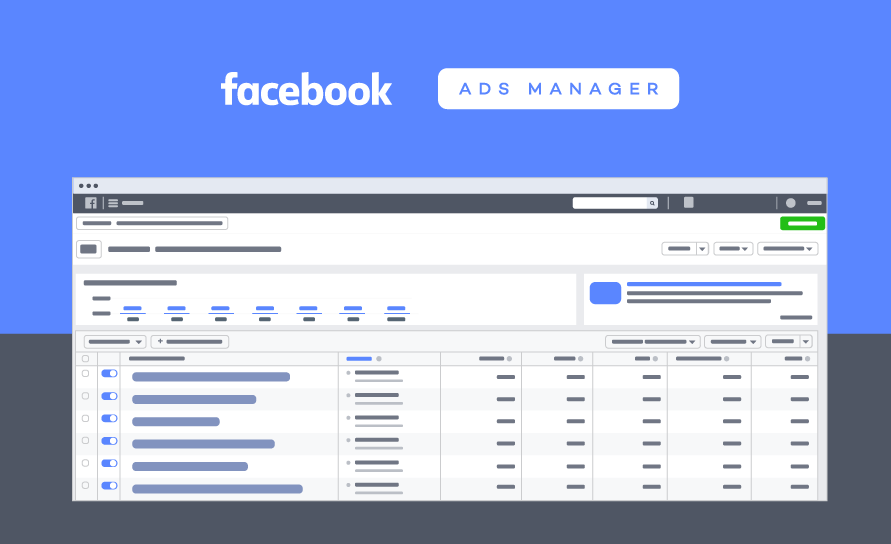 Facebook is probably where most affiliates and publishers connect with their audience and generate quality traffic. What does this look like? Usually, publishers will boost posts to specific audiences that they know will engage with their content.
Boosting means paying to expand the reach to a particular audience on the Facebook platform. The idea is that publishers try to inform the vast Facebook audience of the valuable content available on their site. This method allows publishers to obtain a high-quality audience at a low cost.
By purchasing viewable impressions on Facebook boosted posts, you can increase the number of people who see your ad. This is how you bet on your content's popularity. You can get clicks for a meager cost if you get the targeting right — and your content is good.
The global reach, precise targeting, and lookalike audience feature in Facebook Ads Manager make it a formidable ad platform.
However, they have a "ban first, ask questions later" policy. So you must be cautious about what you advertise or boost there and the ads you use.
Ad formats:
Banner ads, Image, video, carousel.
To Contents ↑
Ad Networks
Let us explain the difference between a traffic source and an ad network if you're still confused. We've already explained that a traffic source, and we know that this includes organic traffic. We also know that organic traffic originates from forums, blogs, and social media.
On the other hand, an ad network or ad exchange platform can sell you traffic directly. They cater to different advertiser requirements; some have large traffic volumes, while others offer precise targeting options or both.
Adsterra is a self-serve ad network with a reputation for assisting affiliate marketers in scaling traffic and converting it into leads and sales. We offer a variety of ad formats for both publishers, affiliate marketers, and advertising agencies.
To Contents ↑
Conclusion
We've explained the most common traffic sources and the differences between free and paid traffic. Most importantly, we highlighted the benefits of buying traffic and its best practices.
Your niche and goals determine the method you use to drive traffic to your website or to a third-party landing page. By now, you should have a good idea of what kind of traffic you want for your website and where to get it.
So If you've decided that paid traffic is the best option for you, Adsterra can help you get started right away.