Normally, an affiliate case study is about how to run ad campaigns successfully. But how about making your ROI drop-dead on purpose? An anti-case study can be somehow very helpful if you get all the failures laid out in front of you. Our partner has wasted $250 to prove that poor creatives can destroy any campaign, while catchy ones soar your ROI from a deep minus to 135%! Ready for a knock-down affiliate case study of a Sweepstakes campaign? There you go!
---

As this case study is provided by one of our partners, we keep the spelling untouched. We try to maintain a unified structure for all case studies, so we sometimes make a few changes in the sequence of paragraphs. The author's opinion does not necessarily reflect our views.
---
Summary of the affiliate case study (Sweepstakes)
Traffic type: SocialBar by Adsterra
CPA Network: Adsterra CPA Network
Offer: Sweepstakes, all traffic
GEO: DE (Germany)
Spent: $250 for each case study
1st case ROI: 135%
2nd case ROI: -23%
After reading this affiliate case study, you will have all that needed to drive quality traffic to your Sweeps offer. Give these billions of ad impressions a chance =)
Lead magnets, how do they work? We know that their main purpose is to warm up the user (bonus, promo, etc.) before the conversion. Basically, in affiliate marketing, "lead magnets" are your creatives and prelanders.
In this case study I will review:
The most unobvious points of upgrading your Sweepstakes creatives.
How to work with your creatives and their content properly.
Make a live example to show the difference between the two approaches.
The first approach — the creatives are built after target audience analysis, using different approaches, utilizing information from the main landing, etc., etc.
The second case — the creatives are made arbitrarily, without any analysis or tools whatsoever.
Let's roll!
Choosing an offer
Let's take the most mundane offer from the public access in Adsterra CPA Network. That's Sweepstakes in Germany, CPL SOI, with the payment for each registration without confirmation.

Landing content: embedded quiz with 3 questions. After the user completes it, he gets a pop-up to enter his email. When he does — we receive the conversion into our piggy bank.

Offer is regularly updated and is still converting decently (1000 euro gift card Amazon + Samsung S21 + Samsung Watch, of course it converts decently.)

Payout: DE — $2.88/CPL SOI

Sceenshot of the final landing: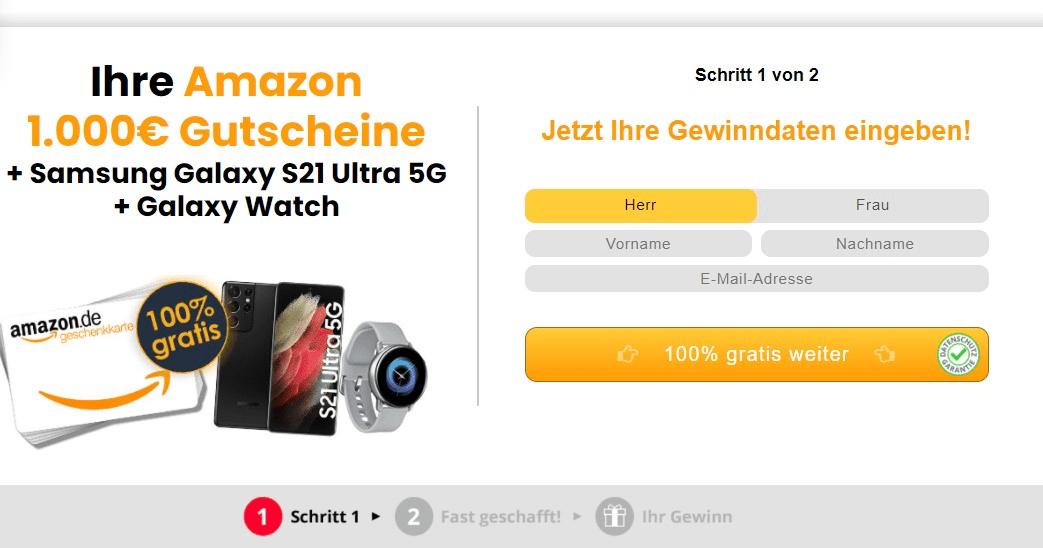 Two strategies for running one campaign
As mentioned earlier, today we're going to test different approaches to creatives and then analyze their impact on the success of your campaigns.

To begin with, we're going to take $250 each to test and launch two identical campaigns on the Adsterra SSP platform. Then, I plan to optimize both campaigns the same way. There will be a bit of a difference, of course, as some bad sources can convert perfectly on the other campaigns/creatives.

In one campaign I will test, change and add creatives, and the other will run as it is and forget about it for the test period (except for a little optimization). We will run it on mobile devices + tablets, after the initial optimization. You can split a separate campaign for desktop traffic.

I advise to start with 0.008$/click min bid, because we will have a bump of traffic at the start of the test. Traffic estimator predicts somewhere about 16k clicks per day, but there'll be less, because of the traffic dynamics.
1st approach: well-designed and tested Sweepstakes creatives
Creatives
So, we have $250 and we need to spend 'em right. What are we going to do?

1. First, let's decide which creatives we're going to use in this case. I've said before that if "creatives = content of the landing", the result is an absolute win. The user will be upset if you promise him golden mountains on the creative, and in the end he will get a meaningless landing page after the click. You'll have a high CTR and low CR.

Just in case, let me remind you that Adsterra's creative maker tool (it's in your Advertiser's account) shows the background of PNG images black, just to increase the contrast on the creative preview. It will appear with an empty background on the publisher's page, so make sure to take it into account when designing your creatives.

I will show you some examples of creatives that I made myself in the updated Social Bar creative maker from Adsterra: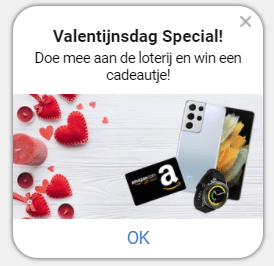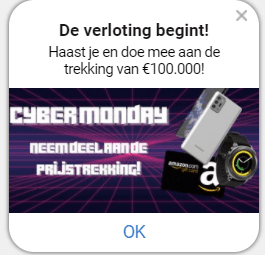 I really recommend you to learn the basics of Canva + have a subscription to stock images. Or have enough time to spend on finding the necessary PNG files.

Besides, don't forget about the freelancers' websites! You can get your creatives for a small fee according to your terms, which you can prepare in advance.
Creatives' adjustments
2. The spy tools I mentioned above allow you to track trends and be aware of the most popular Sweepstake offers at any given moment.

Do note that the image converter crops the edges a bit, so be prepared to center the image to avoid losing the meaningful part of the picture.

Check your text translation several times, 'cause it greatly affects the resulting CTR — there's a risk of losing a good part of your traffic due to bad translations.
Working with traffic
3. Banning placements with bot traffic. This is where previous experience with platforms and testing on small budgets helps a lot. If the DSP platform has a bad reputation — to the blacklist with it!

4. Gather the whitelists from the very beginning. Noticing excellent performance? Feel free to put that placement into the white list. You can later launch the campaign on the whitelist with custom bids, thus saving time and money.

5. Talk to your manager. Communicating with the manager helps you above all. The manager is interested in your success, tell him how things are going and ask for advice. I think you will be pleasantly surprised.
2nd approach: poor creatives and little optimization
We have $250 left, which we wanted to spend on the second test. Let it be clear from the start — this is NOT the way to do things. Note that this approach shows a waste of money.

In this test, I deliberately make poor-to-moderate creatives using poor resolution pictures, hideously translated text, and repulsive prelander (or no prelander at all).

1. Let's do the opposite: the creative will not reflect the content of the landing and will be done totally wrong.
2. I will only add 2 creatives, with no changing or optimizing them.
Below are examples of creatives that you don't want to use if your goal is to make money: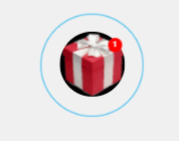 What's the problem with these creatives? The problem is that they are empty and intrusive, lack meaning, and alienate the audience.

The essence of lead magnet is in its binders, connection between the creatives-prelander-landing, which draws the user like some kind of funnel and provokes him to make a conversion.

In this case, the creatives are doomed to fail, and you will see the results a little later.
Optimization
Before we start working, we immediately ban all DSPs where the bot traffic comes from (info is in the open, you can find it yourself). Using DSP traffic is a guaranteed flop, use it only if you are sure that the feed is not aggressive and such traffic complies with the platform's rules.

Tests are necessary for getting the maximum amount of traffic in a short period of time, cutting off irrelevant sources, fixing bids and creatives.

After prolonged tests, we can easily gather placements that convert and get traffic only from them.

Exclude creatives with low CTR. You should probably start with 10-15 creatives to avoid adding them in a hurry.

Straight away, I want to say that it is best to use A / B testing, with completely different approaches. Try to use different titles and descriptions, use only high quality PNG pictures for the creatives and/or go to the spy-tools for inspiration and references.
Post-optimization
Targeting mobile devices (and tablets after scaling);
Targeting Android (version 4.0 and higher) and iOS (version 9.0 and higher). It's best to split these into two different campaigns for simplified optimization and customization of creatives for device system notifications;
$0.008 per click bid;
Launching the desktop campaign as a separate one, broken down by operating system AFTER basic tests (although, you can split them right away, if your budgets allows);
Exclude creatives with low CTR and CR;
If things are going downhill fast — pause the campaign and complete replace your creatives;
Before you start, be sure to put the postback and make a test conversion with your manager.
Results
1st approach: screenshot from Adsterra CPA Network:

Total spent at Adsterra: $250.
Income $587.5.
Profit $337.5.
ROI 135%
2nd approach: screenshot from Adsterra CPA Network:

Total spent at Adsterra $250
Income $193
Profit $-57
ROI -22.8%
Conclusion
The results speak for themselves. The creatives have a direct impact on the campaign's performance. To be honest, I initially expected that the second approach would not have a single conversion. It's very hard to make money if you don't show effort and initiative.

In this case study, we have explored in detail how exactly the creatives affect the success of the campaign and its further performance.

Be sure to test new approaches, look for offers for specific events, improve the optimization of your campaigns and keep a close eye on the statistics.

Cheers!
Wow! Wasting $250 only to demonstrate how creatives can turn your ad campaign upside down, that's tough! But we hope it worth it, as now you won't make the mistakes listed above! Get high-paying offers and drive the cleanest, direct traffic!