Recently, video hosting websites have become one of the most widespread digital services on the entire internet. This makes sense because they are an ideal tool and a big opportunity for many professionals involved in content creation, audiovisual development, music, training courses, and advertising.
Assuming your website's content revolves around video, you need a quick way to publish them without compromising page speed. Here are the most popular video hosting websites for publishers.
Content
Using online video for business
Video content consumption has drastically increased in just a decade. Most modern websites generate revenue by simply curating and serving videos (movies, youtube clips, TikTok videos, and so on).
Using videos in your articles and blog posts also helps you reduce your bounce rates and improve time on page.
Why? Most readers will often stop reading and play the video to understand the post's topic better.
Let's say they read the article for 3 minutes before scrolling down to a 2-minute explanation via video. In total, they would've spent 5 minutes on the page instead of three.
Videos convert users better. Most people are too lazy to read, and they better assimilate content by hearing someone talk to them and showing the action. This is why movie adaptations of books generate far more revenue than the books themselves. We've all seen Lord of the rings many times, but most of us haven't opened a single page of the book.
Why use a video hosting site?
If you are going to post a video on your website, you'll encounter many problems. For example:
Videos fail to load on mobile phones.
Your website does not open.
Your website becomes very slow.
The video fails to play smoothly.
These problems can appear due to a lot of technical reasons that we won't discuss here. But the main point is Video hosting platforms help you avoid all of them.
Even if you have a dedicated server or virtual machine, even a small amount of traffic can put a significant load on your server.
A typical webpage with images should be under a few megabytes, whereas a single 720p video is typically over 100 megabytes.
One gigabyte of server bandwidth is required for ten visitors who watch one minute of HD video. For the same bandwidth, you could get a thousand or more visitors to a text and image-based page.
Because bandwidth is often limited in web hosting plans, a single video can easily exceed your bandwidth limits in a matter of days. As a result, using a third-party video platform is usually preferable.
Free video hosting options
YouTube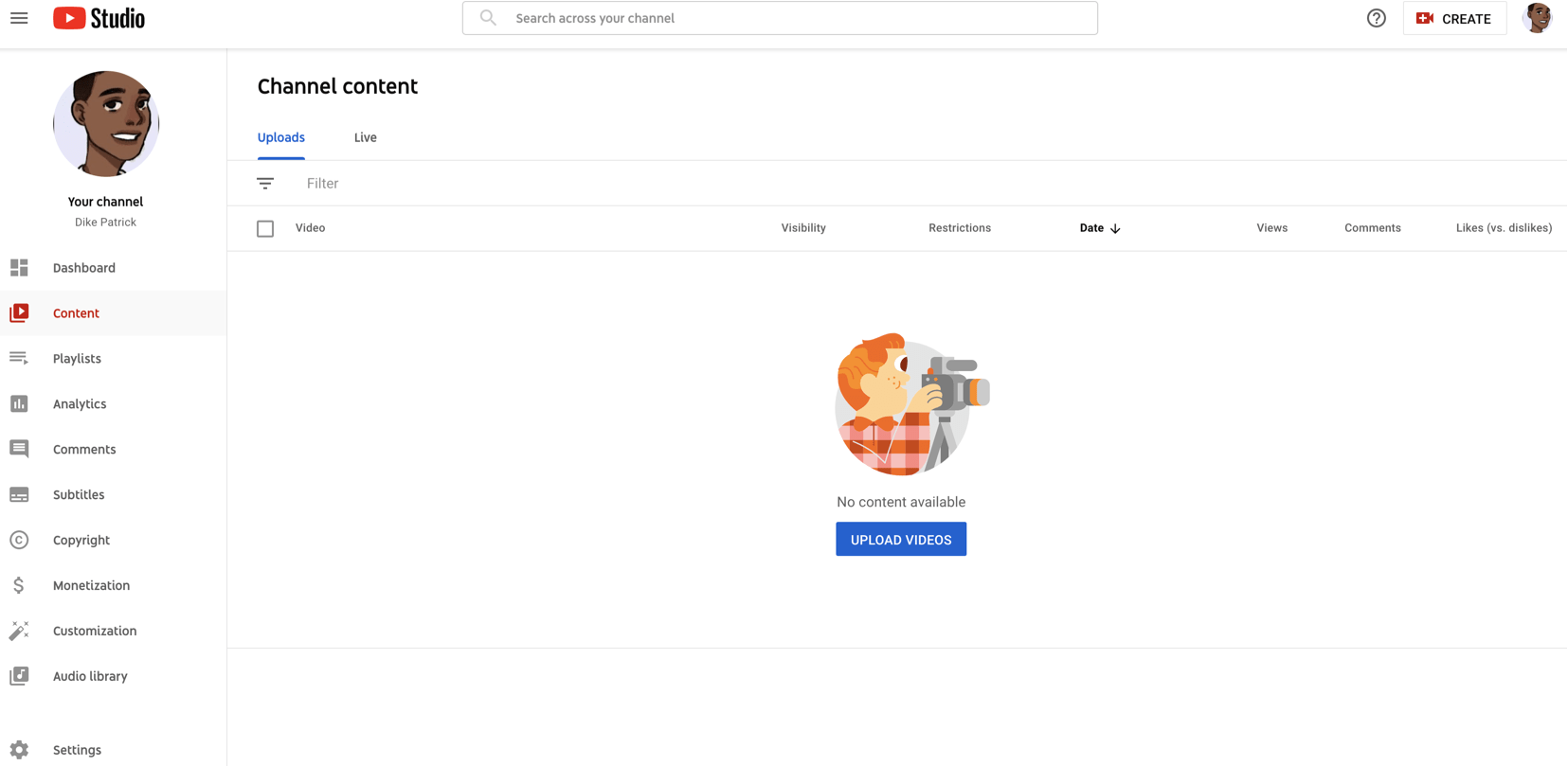 With YouTube, many companies produce and distribute video content. Its biggest advantage is that it is completely free of charge, no matter how many videos you download or how many times you have viewed them. Any website can create a channel.
Pros:
More than 2 billion users worldwide.
High-quality target audience, taking into account the interests of users.
Live broadcasts available: users can watch your videos and leave comments.
Earnings depend on the affiliate program: the authors have a percentage of the number of video impressions.
Youtube videos are compatible with any CMS, including WordPress. You can embed these videos in the HTML code of any website.
Cons:
When downloading large files weighing more than 20 GB, there may be problems with speed.
Youtube is very strict regarding copyright violations, so you can only upload original content or content in the free domain.
Dailymotion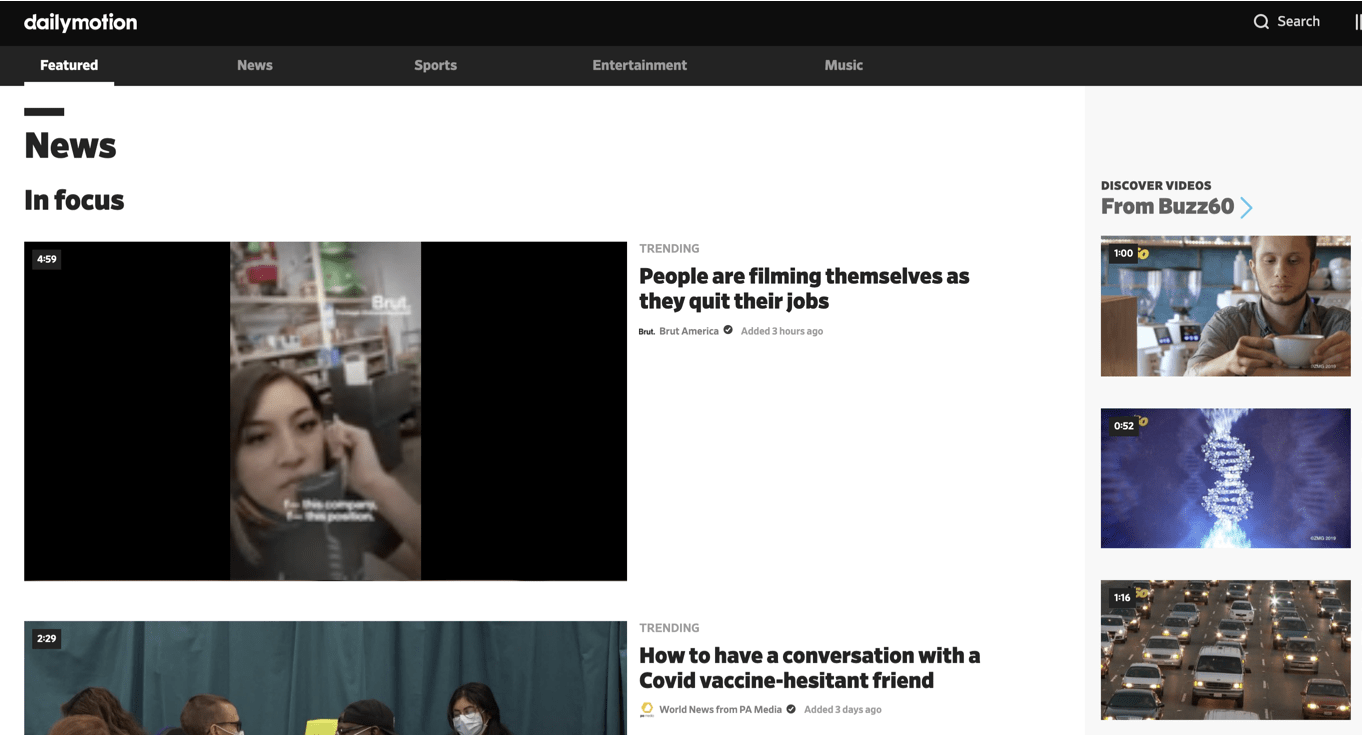 Dailymotion is a free video-hosting service where viewers can watch clips and movies on the platform.
The content is shifting towards news and entertainment, but bloggers can upload any type of video to Dailymotion if it complies with the rules of Dailymotion.
Pros:
Unlimited free video hosting.
Less competition than on Youtube.
Videos can be password-protected.
Beautiful design.
The ability to form a feed based on interests.
Coverage of the latest events in various spheres.
Cons:
Smaller audience in comparison with Youtube.
Max file size(2 GB against 128 GB on Youtube).
Ads play automatically(before, during, and after videos).
You can't download content without other third-party services.
Facebook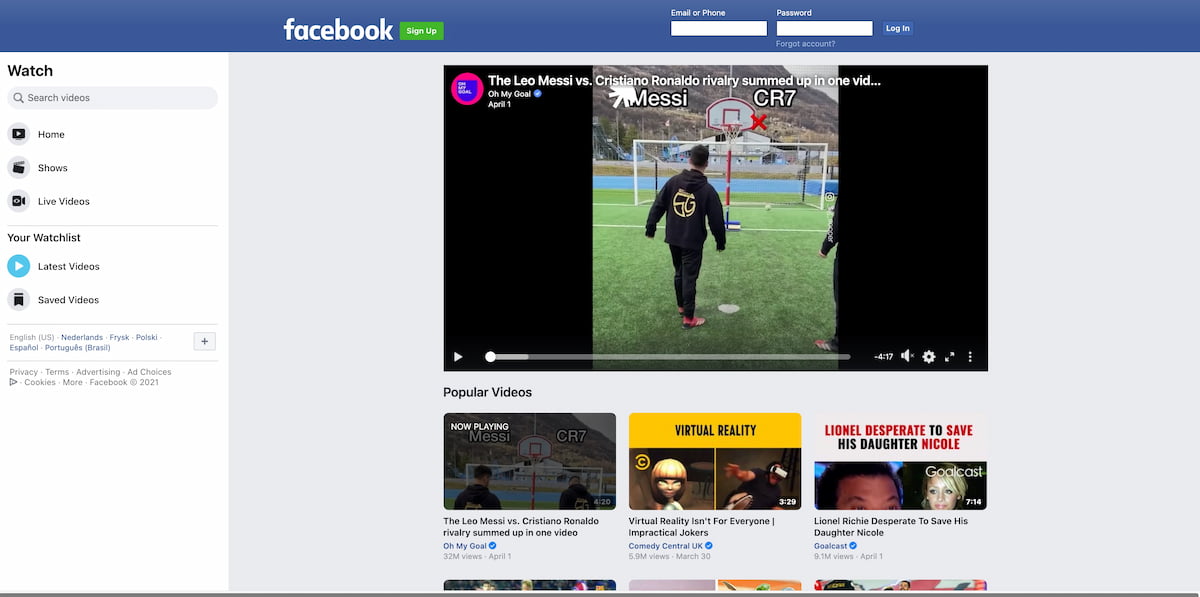 Like YouTube, Facebook offers a simple and free method of posting your videos and distributing them to your audience – both through the social platform itself and by embedding them on your website.
In most cases, Facebook offers little differentiation or Pros: for embedded video compared to YouTube, but there may be times when you want to use this platform instead. For example, when you don't want to direct traffic to YouTube. Or if you've created a business that monetizes a large audience on Facebook / Instagram but does not have a large audience on YouTube.
Pros:
Unlimited free video hosting.
Ability to share videos right on the Facebook.
High-potential of gaining a large audience.
Cons:
Slow download speed.
Not as easy to use as YouTube or paid alternatives.
Probability of traffic leak from your site on Facebook.
Instagram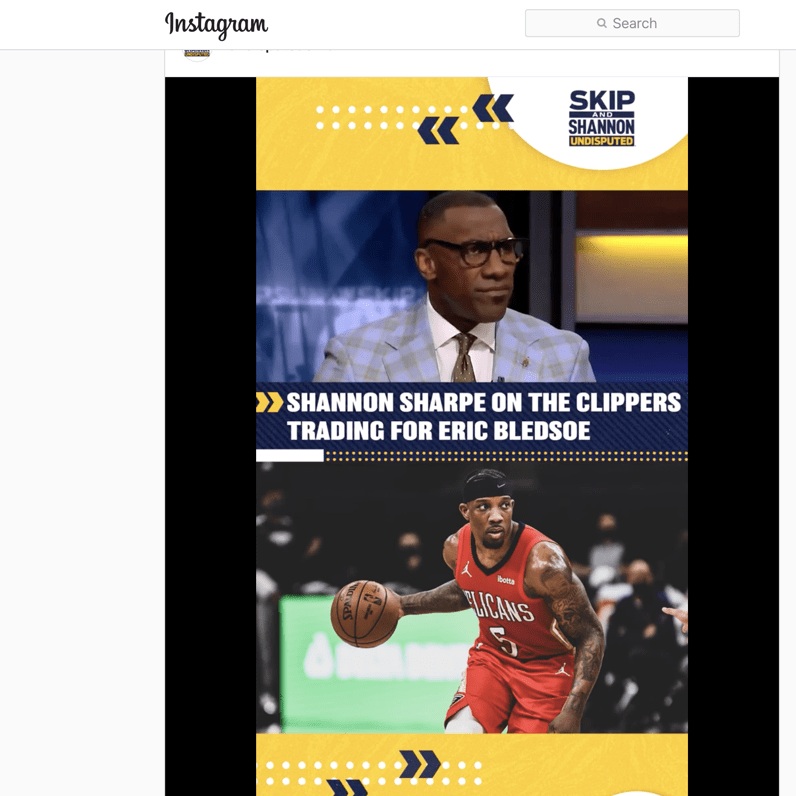 Instagram has a variety of video-sharing options. This social media app is about video sharing rather than video hosting.
Want to know about affiliate marketing with IG? Then you should read this article:
Affiliate Marketing With IG – a How-To Guide on Instagram Monetization
Pros:
Instagram is the most popular and most frequently visited social network in the world.
Convenient hashtag search.
The short duration of the videos increases the likelihood of viewing.
Cons:
The video can be "lost" in the feed since the video is marked with a barely noticeable icon on the side, and it may simply not be noticed.
TikTok
This is a short video platform. Tik Tok is actively developing, and the audience is constantly growing and hitting record numbers. Of course, the majority of visitors are young people.
So this option suits a business aimed at this core audience.
Want to know how to start to monetize TikTok? Read this article:
TikTok Monetization for Beginners | How To Start Making Money With The Most Hyped App
Pros:
Free to download.
Opportunity to grow fast.
Feed depends on the viewer's preferences.
Cons:
The maximum video length is 60 seconds.
Monetization options are limited.
Products cannot be private-labeled.
Premium streaming video hosts
Jetpack
Jetpack Plugin by WordPress.com is about security, performance, marketing, and design tools; also, it includes a video hosting option as part of its Premium subscription. It offers dozens of functions in a single tool.
Pricing:
Premium Jetpack plan costs $19.95 per month.
Pros:
Unlimited video hosting.
Ability to customize the embedded video player.
Cons:
It doesn't have advanced features in comparison to other paid video platforms.
No audience to start (Unlike YouTube or Facebook).
Vimeo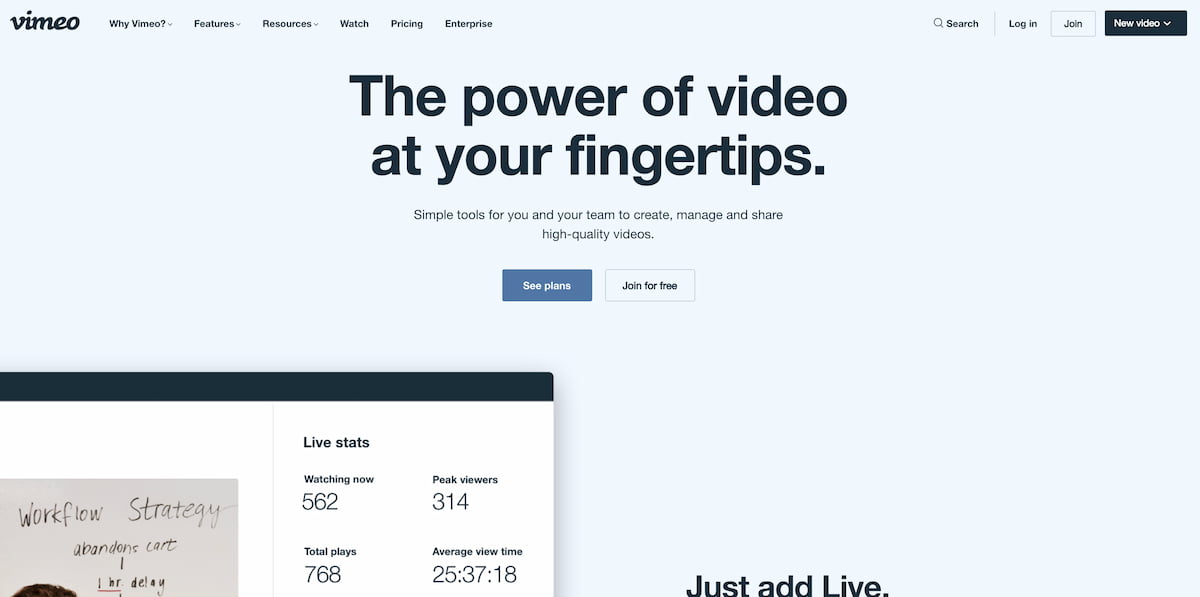 Vimeo video hosting is a popular alternative to YouTube. The platform is a center for creative videos and documentaries. Filmmakers and other creative people choose Vimeo because of its clean interface. Also, Vimeo is suitable for businesses that want to launch their own VOD platforms.
Pricing:
Plans start from $7 per month, up to $75 per month.
Pros:
Vimeo offers a cleaner player than YouTube.
More player settings.
No ads before viewing.
TVOD monetization.
Cons:
Less traffic generation in comparison to other video platforms.
If you want to know how to monetize your videos with VOD, this article would help you out!
How to make money with videos?
Wistia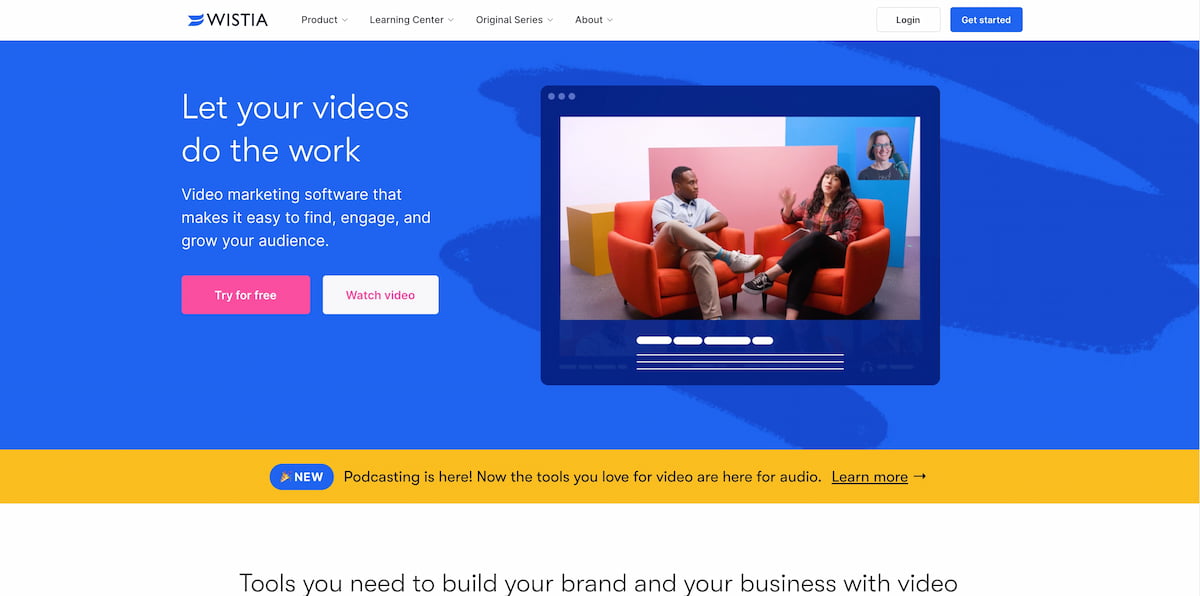 Wistia is more about digital marketing than about video hosting. Of course, you can use it as a video hosting platform, but that's not the main point of this service.
Pricing:
Ten videos cost $99 per month.
Pros:
Integrates with email marketing services and CRM software, such as Constant Contact, Drip, AWeber, Hubspot, Google Analytics, and others.
Opportunity to capture leads from within the video.
Custom player, branding, and audiences for Facebook and Instagram.
No external video recommendations.
No ads
Cons:
Expensive.
No established audience.
vooPlayer
vooPlayer is a simple, fast, and reliable video hosting service for companies, and you can host your videos on their cloud servers. It also allows you to embed links to your landing page and website.
Pricing:
Plans start from $14 per month.
Pros:
Video statistics.
Custom audience segments.
Integrate video marketing into your sales.
No maximum file size.
No ads.
Customizable player and branding.
Ability to embed videos on different platforms.
Advanced video analysis features.
Attracts high-quality leads.
Pay-per-view videos.
Cons:
Brightcove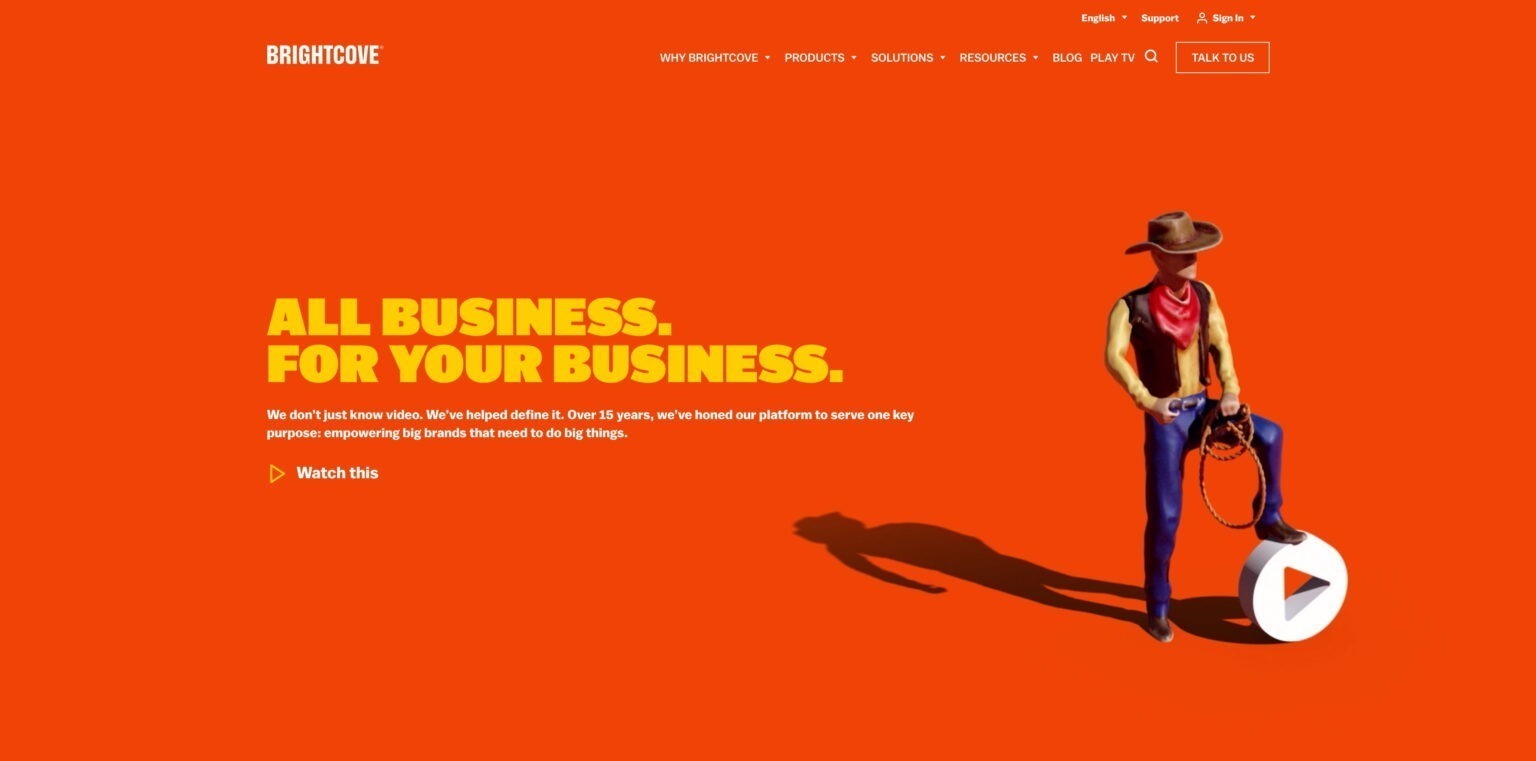 With clients such as Ford, Dunkin' Donuts, and even the BBC, with Brightcove, you know that you are in safe hands.
Pricing:
Pricing starts at $199 per month.
Pros:
30-day free trial.
No maximum file size.
Supports a wide range of video formats.
Live broadcasts available.
Advanced integration of marketing automation.
A platform for business.
Cons:
Expensive.
Limited monetization options.
Want to know how to add video ads to your Brightcove player and earn a commission? Read this article:
How to Serve VAST Video Ads on Your Website and Monetize With Them
SproutVideo
Sprout Video is another reliable video hosting site from Fortune 500 companies. It offers tools for collaboration and sharing, capturing leads, creating an audience, and advanced video analytics.
Pricing:
Pricing starts at $ 24.99 per month.
Pros:
An impressive set of marketing features.
Clean, simple, and fully customizable video player.
The best security technologies.
Video analytics.
Cons:
No established audience.
Complex to use.
Minimal SEO tools.
Uscreen
Uscreen is a VOD platform. This service is aimed at helping educational content creators to monetize their videos.
Pricing:
Pricing starts at $49 per month + $0.50 per subscriber per month.
Pros:
Upload & Organize.
Stream On-Demand.
Stream Live.
Monetization.
Analytics.
Cons:
Vidyard
Vidyard is primarily a video hosting service for sales and marketing, and its unique set of features makes it the best video hosting for sales and marketing.
Pricing:
It starts from $15 per month.
Pros:
Personalized videos and live streaming.
Advanced analytics.
SEO assistance.
Offers various sales and marketing services, tutorials, video help, customer support, frequently asked questions, and an extensive knowledge base.
Cons:
Complex to use.
Mixed user reviews.
JW Player
JW Player is a video hosting platform for enterprise broadcasters. Also, the developers have created a separate unique JW Player add-on for WordPress.
Pricing:
It starts from $10 per month.
Pros:
Full support for Flash and HTML5.
Ability to control multiple players.
Most simplified interface.
Availability of libraries for fast insertion of media content.
Instant addition via a link from YouTube and RTMP.
Ability to create playlists and Drag&Drop movement function.
Large database of demo shortcodes.
Cons:
Limited live streams(6 hours maximum).
Only one monetization option-– AVOD.
Wowz
Wowza stands out most of all for its flexibility: from supported usage scenarios to the subscription model.
Pricing:
Pricing starts at $99 per month.
Pros:
Live streaming up to 4K.
Flow setup and branding.
Ultra-low latency streaming function.
Developer Tools (SDK, API).
Deployed in the local environment, in the cloud, or in a hybrid environment.
Real-time analytics.
Security features (for example, CDN token authorization, geo-blocking).
Cons:
No tools for simulcasting.
Lacks monetization tools.
No viewer analytics.
Summary: which video hosting service to choose?
Video is one of the most attractive types of content for audiences, so investing in creating and publishing content in this format is profitable and effective. When choosing a platform for distributing video content, evaluate your needs and audience's preferences.
Are you looking for a simple and free video platform? Youtube and Dailymotion are the best choices.
Are you looking for video hosting for training courses? We recommend using Uscreen.
Are you an affiliate marketer? Then you should try Youtube, Instagram, Facebook, TikTok.
Do you want to monetize content with VAST advertising? Vimeo, Jetpack, Brightcove are the best options available.
Do you need deep analytics, personalization, and capture of leads? Wistia and vooPlayer will help you with this.