Wouldn't you grasp the opportunity to make money from anywhere in the world without sticking to a strict schedule? That's one of the many perks of affiliate marketing. Top affiliate marketers don't have to imagine this lifestyle: they're already living the dream. However, becoming a successful affiliate marketer cannot happen overnight. Building a long-term affiliate marketing business is becoming increasingly difficult due to its growing popularity.
So, if you've just started affiliate marketing in 2022, you need the right tools. We've compiled a list of the most effective affiliate marketing tools to use.
The best affiliate marketing tools
1. Flippa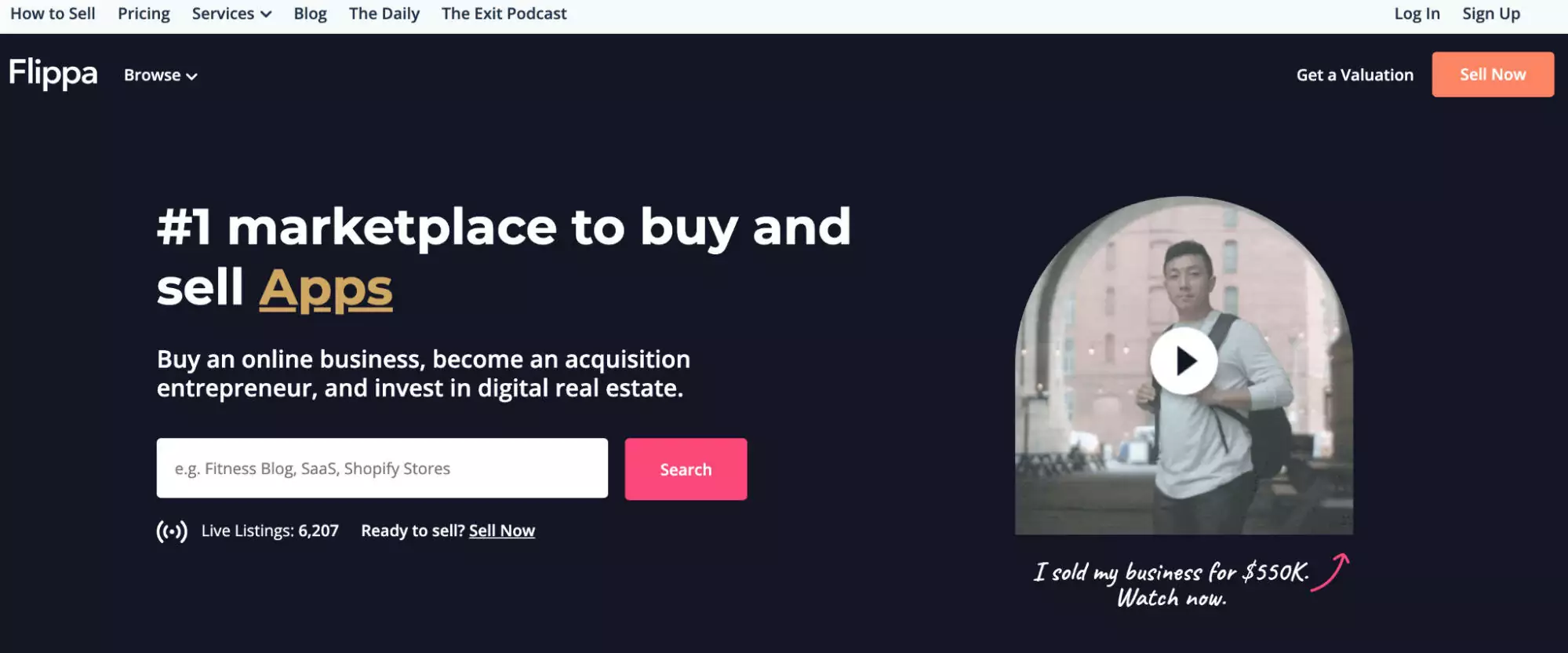 Flippa is one of our favorite affiliate marketing software, especially for anyone looking to buy a website and build upon it. People can buy and sell websites on this platform, which acts as a bidding marketplace (eBay for websites). Flippa helps affiliate marketers purchase websites with a strong backlink profile to jumpstart their SEO growth.
However, before buying a website, we recommend performing a full backlink audit to ensure that the domain is free of black-hat SEO techniques like PBNs. Many affiliate marketers have bought a high-ranking website only to be penalized by a Google algorithm update due to the previous owner's black hat practices.
To Contents ↑
2. Adsterra CPA Network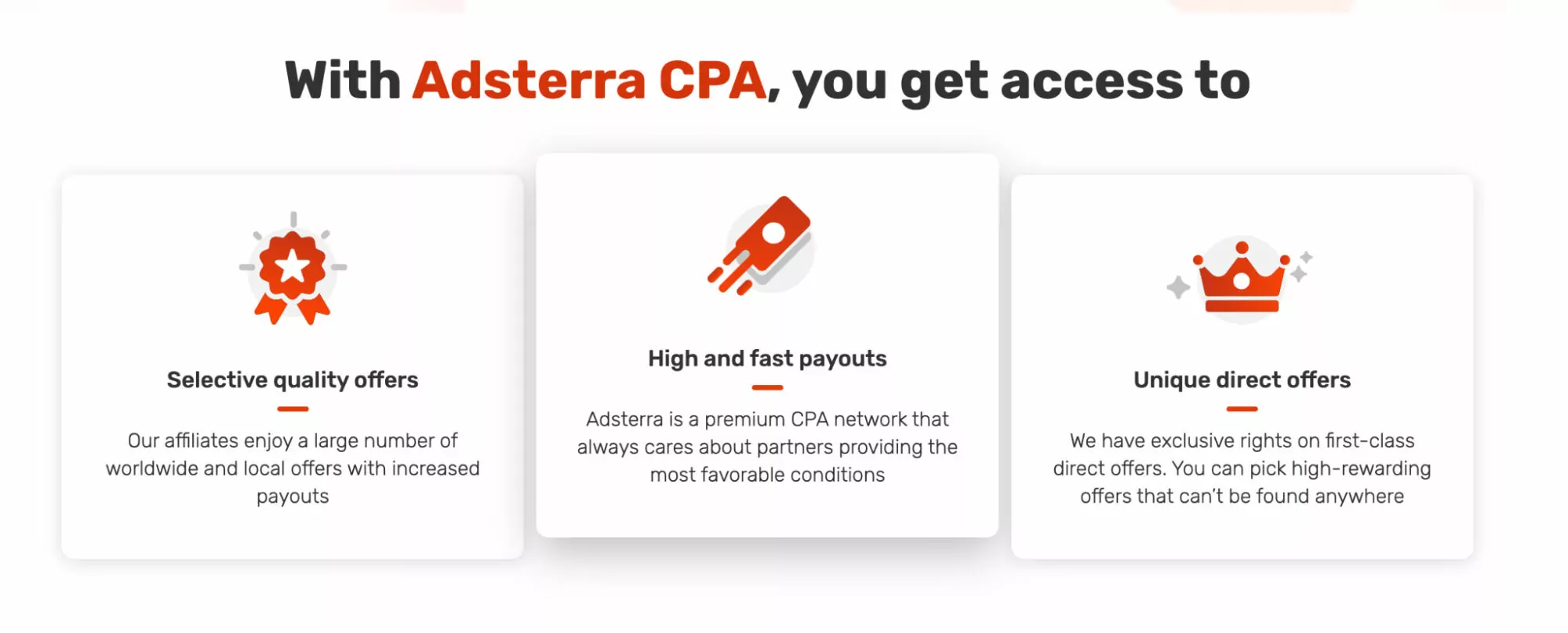 Adsterra CPA Network should be your go-to resource for running affiliate offers with paid traffic. It connects affiliates (or traffic arbitrage pros) with advertisers looking for help in increasing their sales. Affiliates are compensated for each conversion they can drive with paid traffic from Facebook, ad networks, search ads, etc. Compared to traditional affiliate marketing, conversions in CPA marketing do not include only sales. They may be installs, downloads, filling lead forms, pre-orders, paid signups, deposits, etc.
Overall, Adsterra CPA is a great place to get extra payouts if you want to diversify your activities with media buying. Instead of boosting your own website traffic, you will need to drive quality traffic to someone else's (the advertiser's) landing page.
To Contents ↑
3. AnyTrack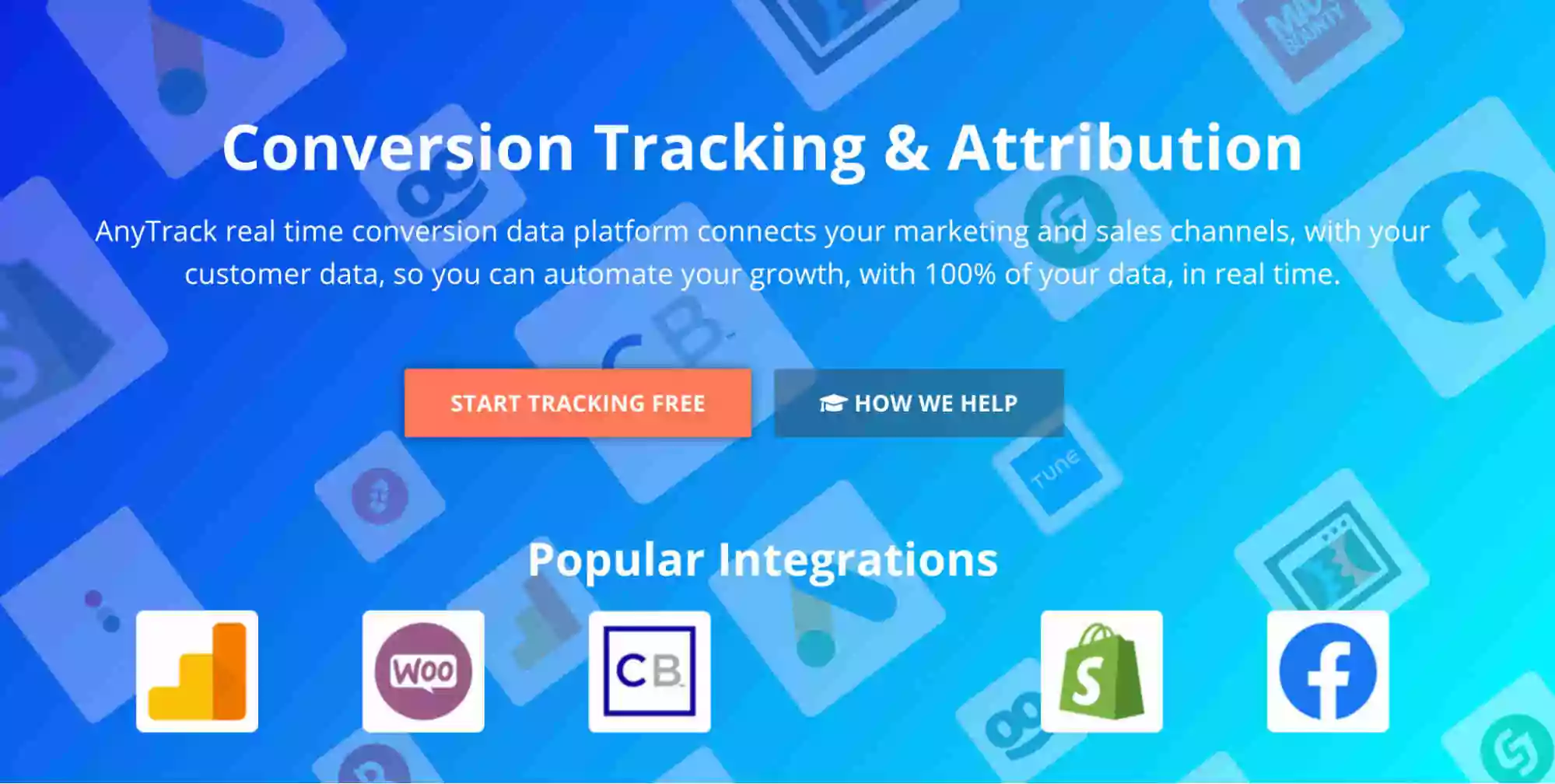 AnyTrack is a conversion tracking and synchronization tool for affiliate marketers. It uses Google Analytics and Facebook Pixel to track and sync conversions from any affiliate network.
This platform is designed to run Google Ads, Facebook Ads, Bing Ads, and SEO campaigns (comparison website, content websites, lead generation).
We recently published an article about top tracking platforms for affiliate and CPA marketers (traffic arbitrage pros) where we provided more features of AnyTrack.
Pricing
The free plan offers 5,000 monthly sessions, and the paid plan starts at $50 monthly.
To Contents ↑
4. Thirsty Affiliates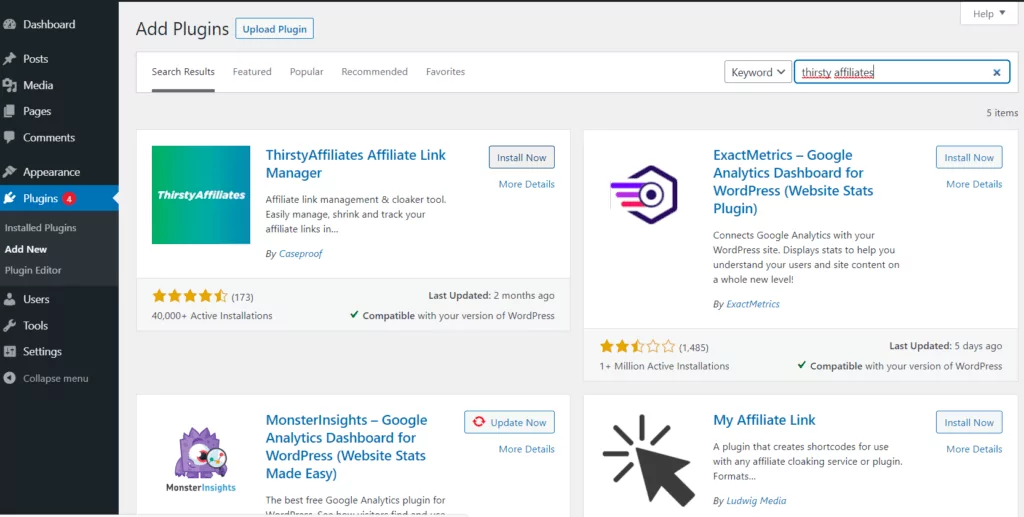 Managing all of your links across different affiliate networks or campaigns is one of the most frustrating aspects of running an affiliate website. So you'll need a link management tool. Thirsty Affiliates makes it simple to create and manage affiliate links, and it even lets you "nofollow" any of them by default. It has some cool features, such as automatic keyword linking, advanced reporting, and geolocation link redirects.
Pricing
The Free and Pro versions are available, with the Pro version starting at $49 per website per year.
To Contents ↑
5. SEMRush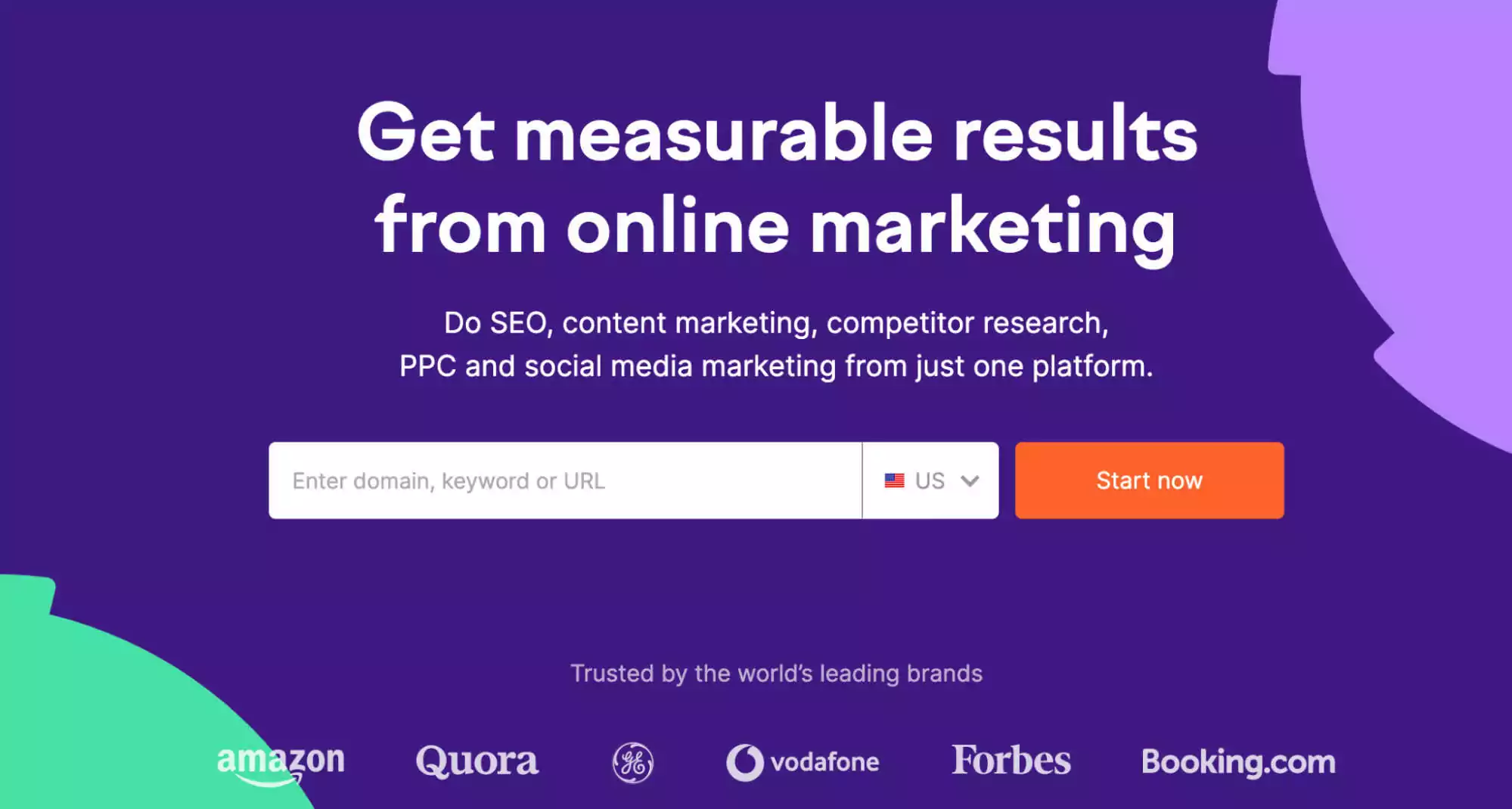 We recommend using SEMrush for keyword research, fixing SEO mistakes, and analyzing your websites' competitors. This tool is vital to marketers who want to determine what content generates the highest ROI for competitors and analyze on-page SEO issues. You can use SEMrush for your keyword rankings and conduct SEO audits on your website.
With classic affiliate marketing, organic traffic means a lot, and SEMrush will surely help you find new points of growth. It also provides insights for PPC traffic if you need such to boost the viewership of your pages with affiliate links.
Pricing: SEMrush offers three monthly subscription plans starting at $119.95.
To Contents ↑
6. Ahrefs

Ahrefs provides marketers detailed information about new and lost backlinks and competitor backlink growth. You can use this affiliate marketing software to check for new and lost backlinks. Ahrefs also helps identify websites linking to your site's broken pages for you to redirect them to a more relevant page.
Pricing
The Ahrefs Webmaster Tools, including Site Audit and Site Explorer, are free. Subscribers can choose from four plans: Lite, Standard, Advanced, and Agency. Prices start at $99 per month.
To Contents ↑
7. Yoast SEO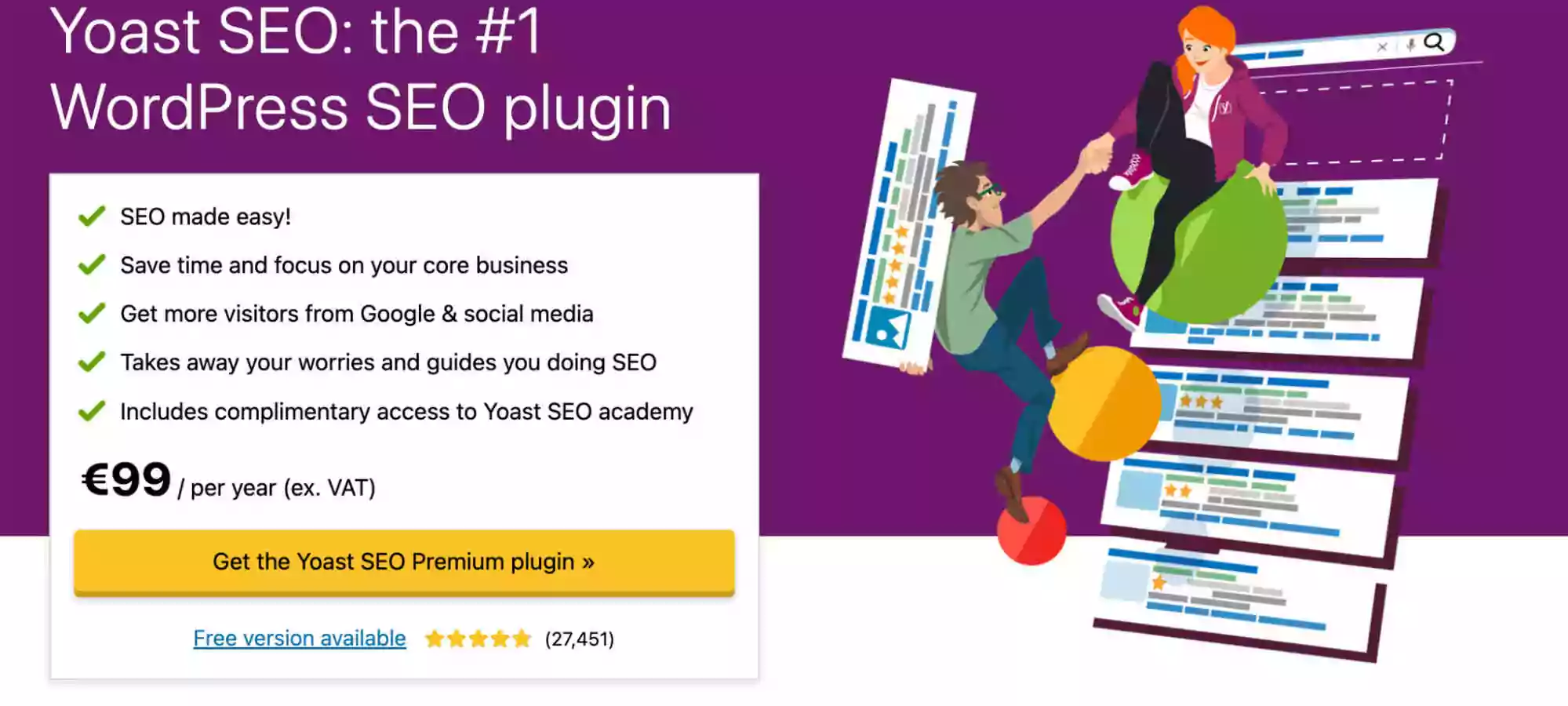 Yoast SEO is the first SEO plugin you should install on every WP website you work on. It includes advanced SEO features on every page, such as:
customizing title tags and meta descriptions,
customizing canonical links,
creating and customizing a sitemap.
It has a free version, and the paid version includes 24/7 support and an advanced redirect manager for rerouting broken pages.
Pricing
Yoast SEO is entirely free. Yoast SEO Premium costs €99 per year.
To Contents ↑
8. Grammarly
Grammarly or its alternatives are a must-have for affiliate marketers who publish content regularly: product landing pages, reviews, listicles, product comparisons, and other content. This tool highlights spelling mistakes and detects grammatical errors such as misusing words and commas. The paid version offers even better content writing features. We recommend using both the desktop app and the browser extension.
Pricing: subscription to Grammarly Premium starts at $30 per month.
To Contents ↑
9. Sumo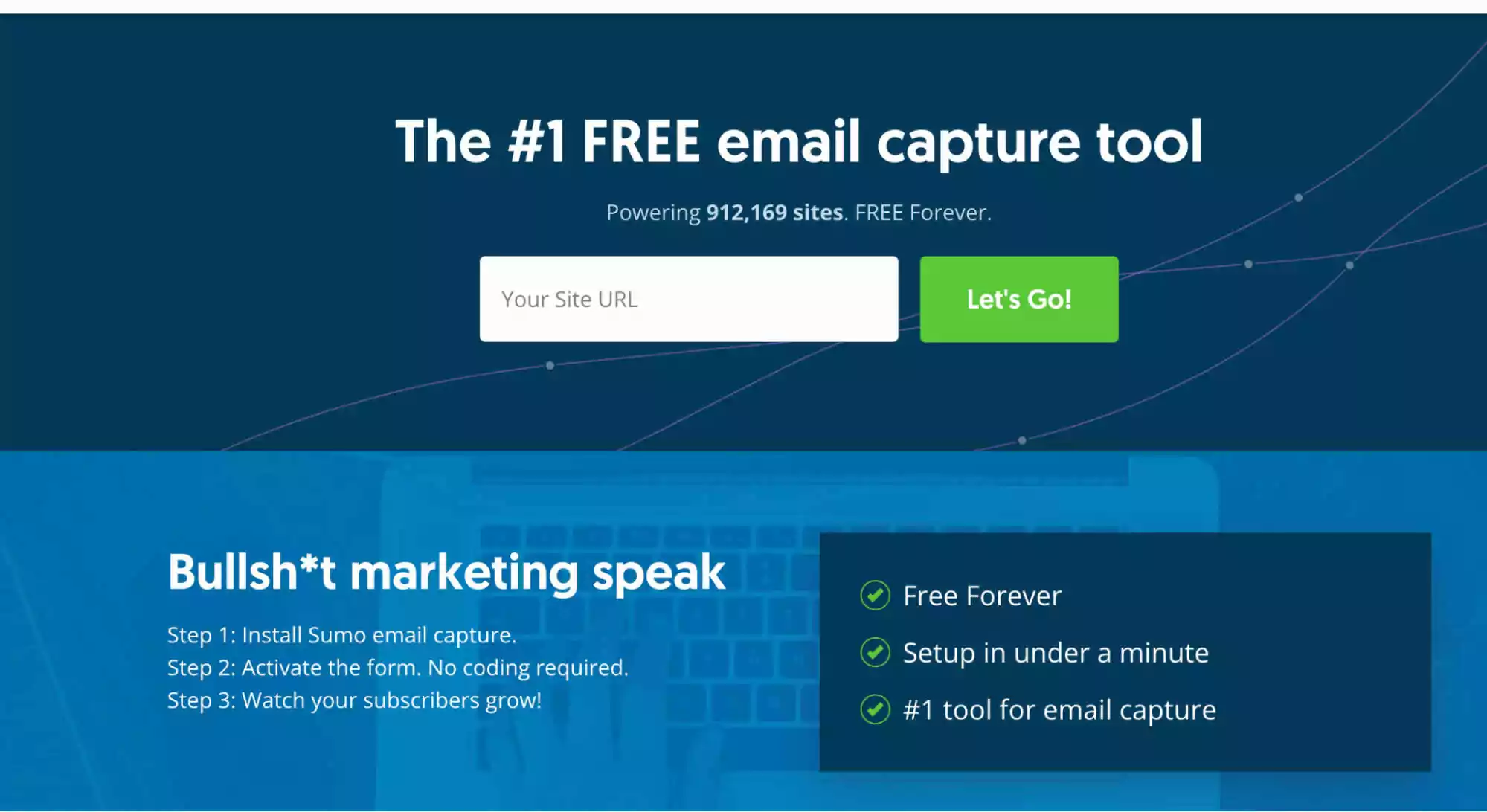 Getting website visitors is good, but converting them into customers is better. Most website visitors will not use their bank card the first time they visit your site. So, how are you going to convert them?
The most successful affiliate marketers understand that building an email list is the most effective way to scale. Sumo makes it easy to add email capture forms to your website, and they even offer a free version of their service.
Pricing
The paid version costs $39 per month or $468 per year.
To Contents ↑
10. Adsterra Ad Network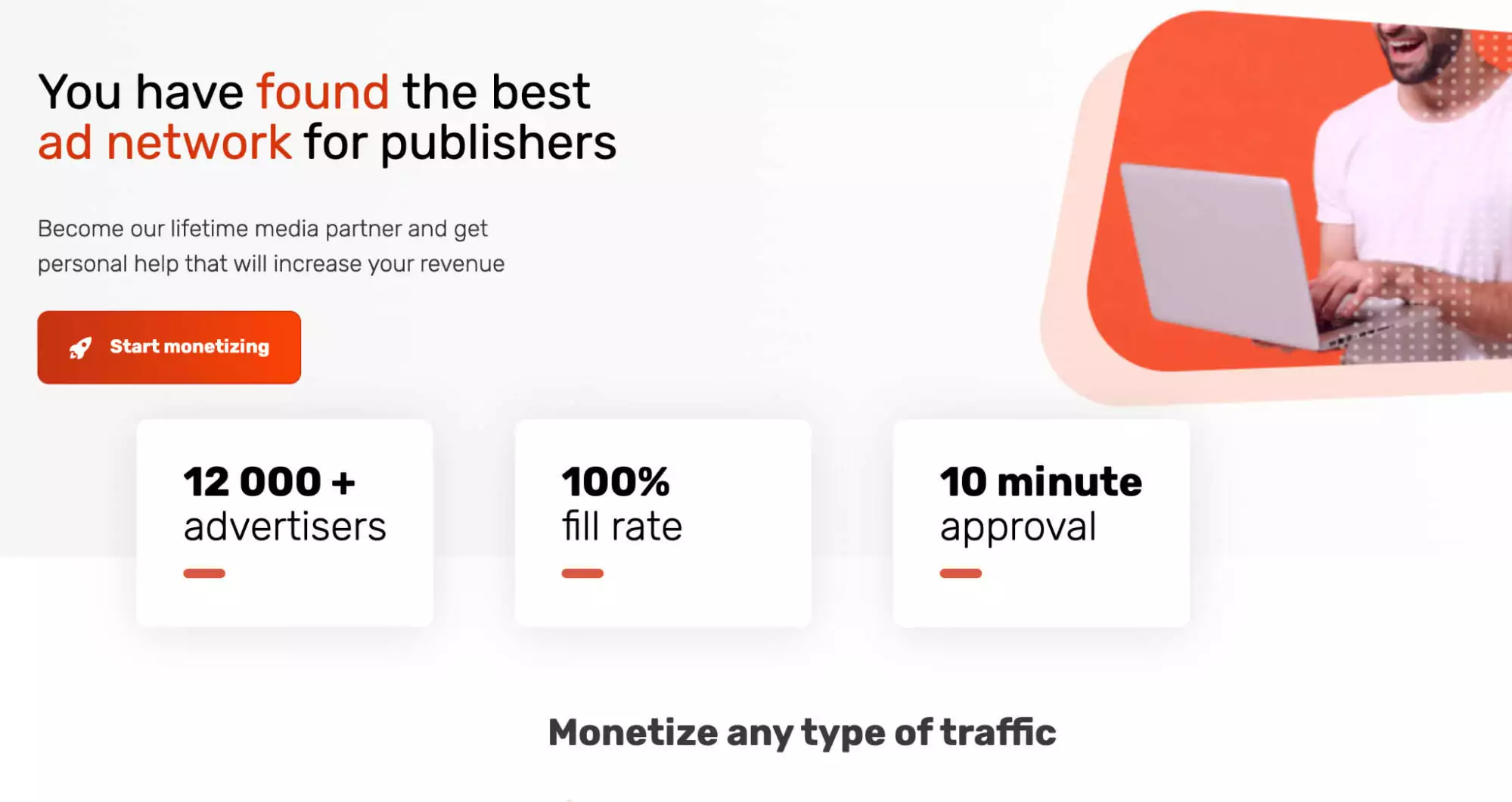 Adsterra is a great resource for affiliates who need a lot of CPM, CPC, or CPA traffic. Its Popunders alone generate 2.2 billion impressions per week. Since 2013, Adsterra has been connecting website owners (over 20K) who make money from ads with advertisers that buy traffic to increase sales and conversions.
As a CPA affiliate marketer, you can use Adsterra mostly as a traffic source of over 30B impressions from 248 GEOs.
To Contents ↑

Voluum is a popular affiliate marketing ad tracker. As an affiliate marketer, it's important to understand which aspects of your campaign generate revenue. Voluum allows you to track your affiliate marketing campaigns, both paid and organic, down to the keyword level.
Pricing: subscribing to the basic features will cost you $89 monthly.
To Contents ↑
12. Buzzsumo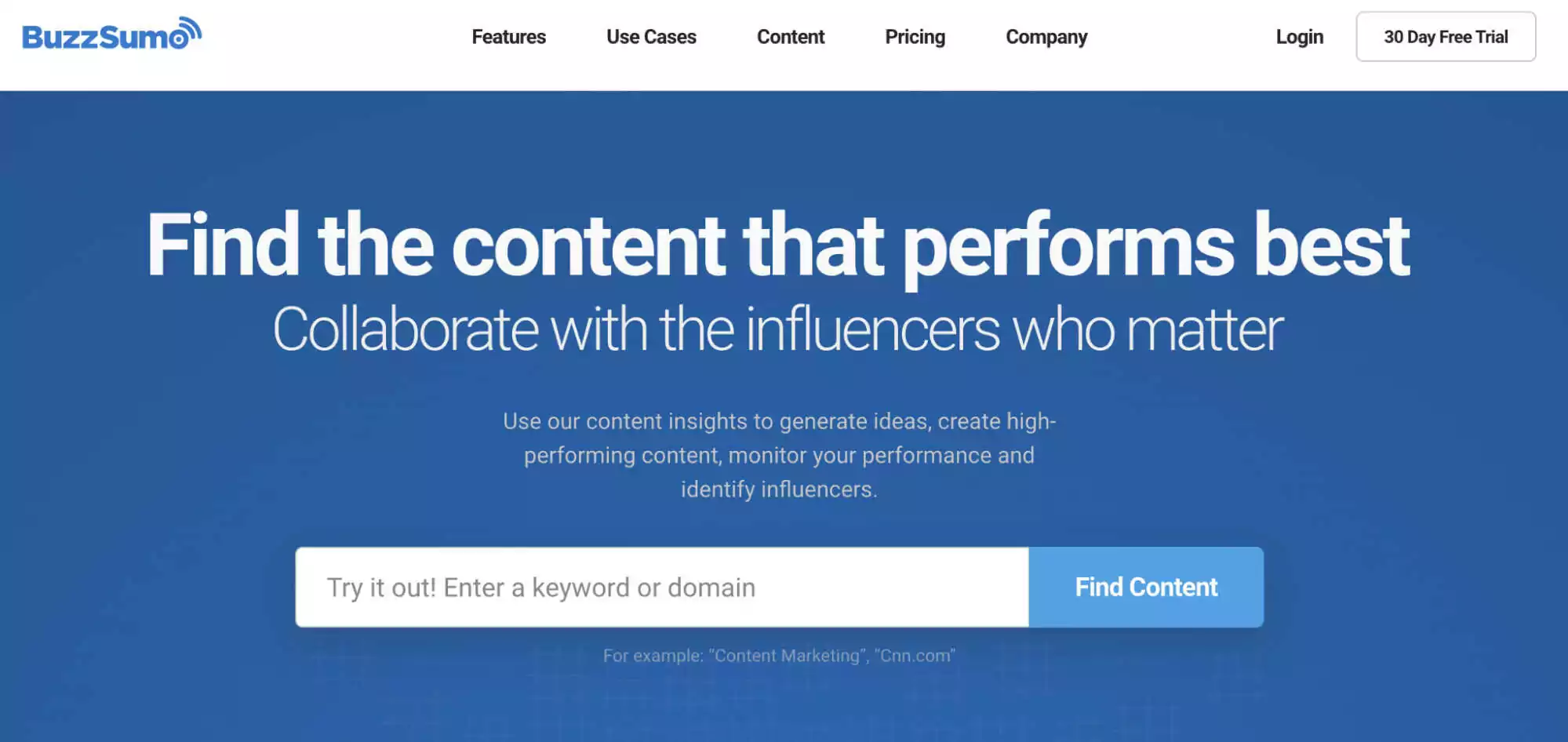 As an affiliate marketer, you need to keep up with current trends and interests to discover what kind of content you should write for the right kind of traffic. Buzzsumo is a content research tool that lets you search the web for trending content on social media. Use it to find hot keywords, trends, topics, and more. It has a content discovery feature that lets you discover what's going on in the information field.
Pricing
Buzzsumo offers ten free searches a month. Small start-ups and individuals on a limited budget will have to pay $99 per month.
To Contents ↑
13. Google keyword planner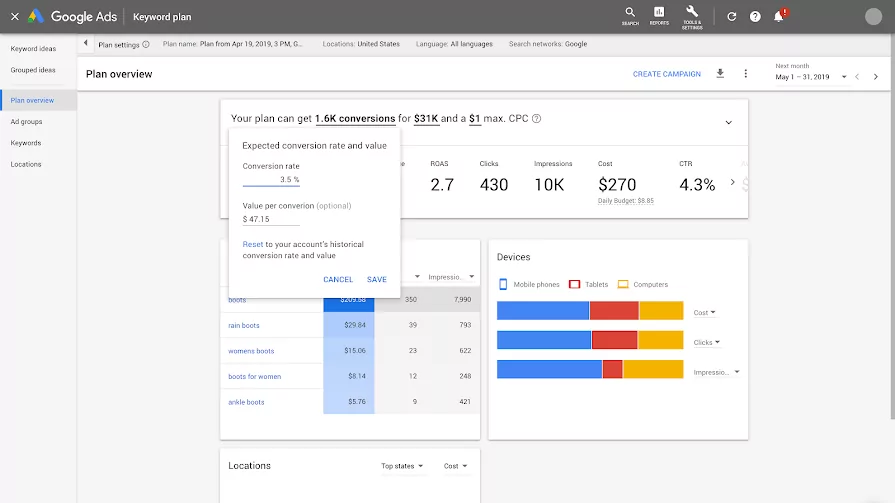 Google keyword planner is a must-have tool for amateur affiliates. It shows you the estimated monthly volume generated by a specific keyword, the cost of the keyword, the level of competition, and more. If you don't want to pay for paid software, this is a great way to conduct keyword research.
You can find some great keywords by using the keyword planner's specific filtering features to help you rank.
Pricing: keyword planner is free.
To Contents ↑
14. Mailerlite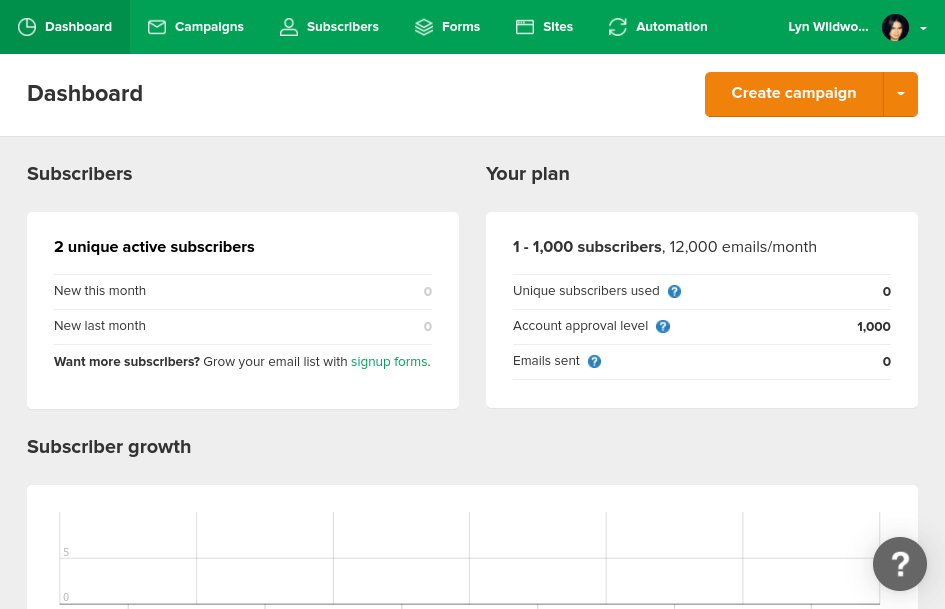 If you don't need a full-fledged email marketing solution or simply don't have the budget for one, you should consider MailerLite. It offers many of the same features as its competitors at a fraction of the price.
Pricing
Mailerlite's free plan covers up to 1,000 subscribers and allows you to email up to 12 times per month. Paid plans start at $9 per month ($108 billed yearly).
To Contents ↑
15. Google Analytics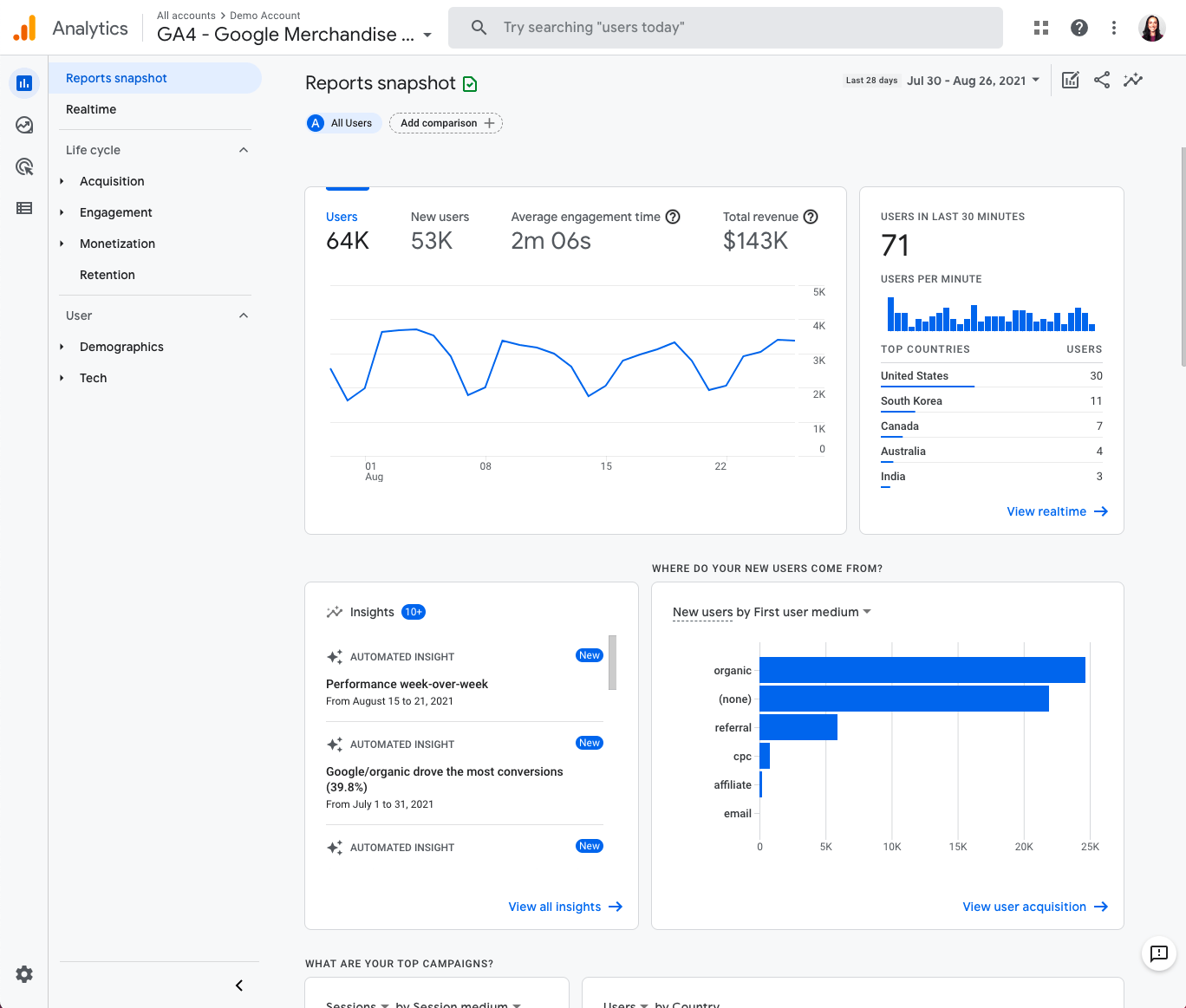 Google Analytics helps affiliate marketers better understand their web audience without spending any money. The simple truth is that no other basic analytics software package comes close to what Google provides for a total cost of zero dollars and zero cents. You should be using it if you aren't already.
To Contents ↑
16. ClickMagic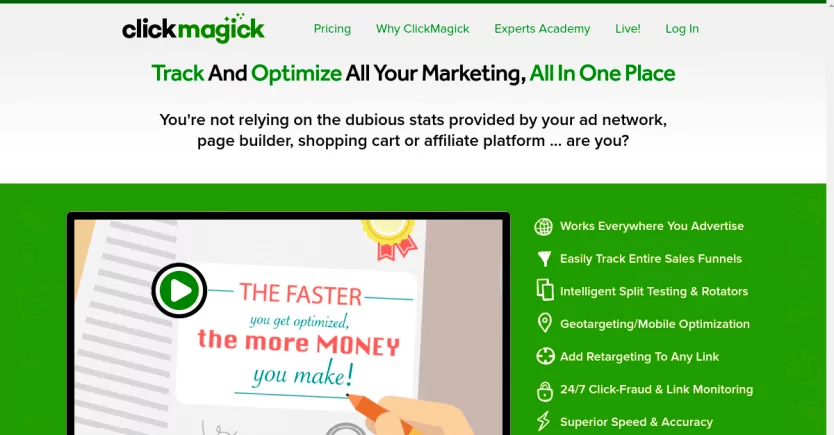 Do you have a link tracking solution in place for your affiliate business? Enter ClickMagic, a super affiliate-created click tracking solution. Although its interface appears outdated, it hides the power of 125 different tools that can be used to track links, run split tests, prevent click fraud, and more.
Pricing
Plans for 10,000 clicks start at $27 per month.
To Contents ↑
17. Buffer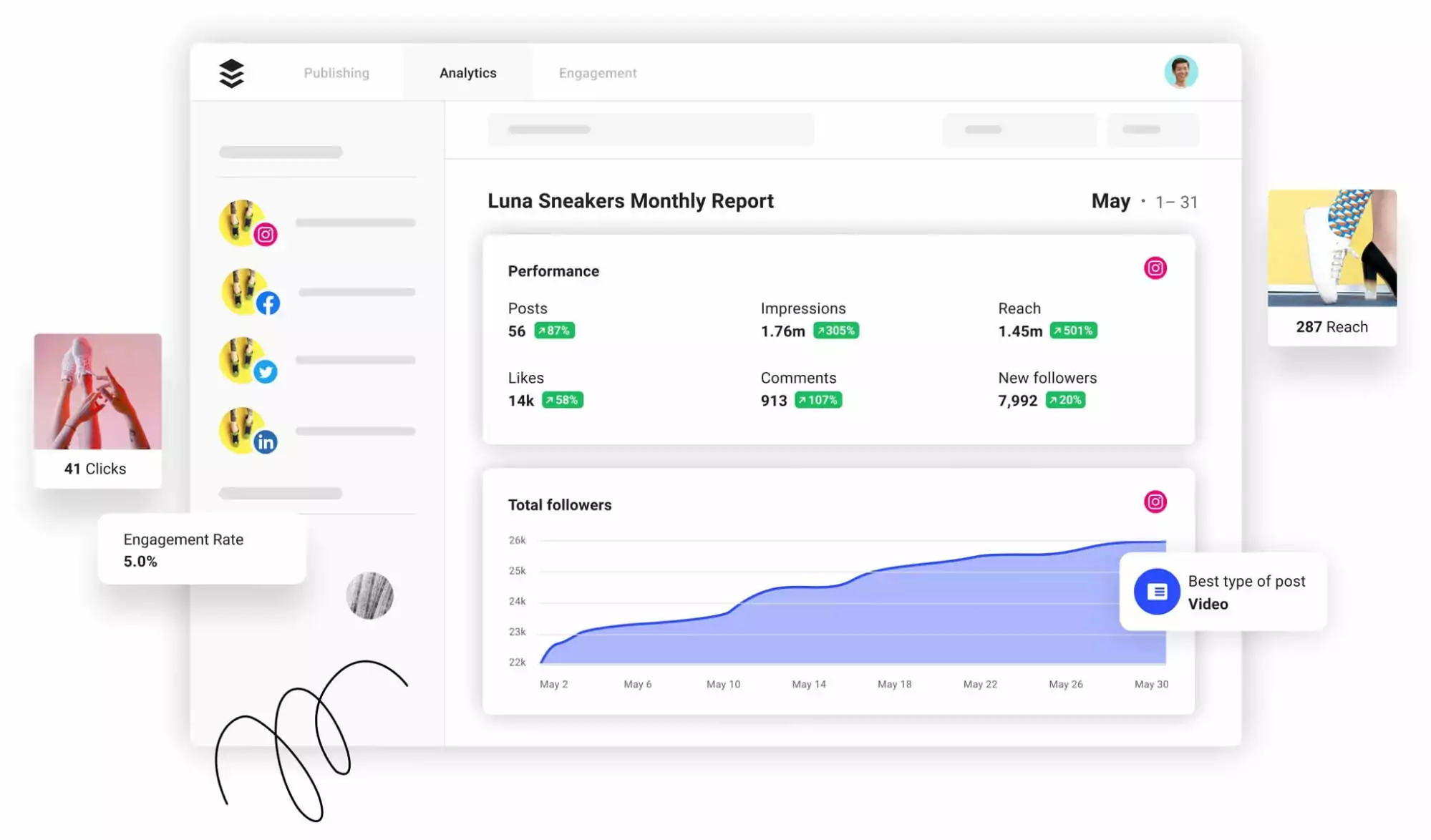 You can have a lot of fun with social media until it turns into a job: you'll find yourself juggling multiple platforms, each with its own set of post formats and scheduling systems.
Buffer makes social media marketing a lot easier by bringing all of your accounts together in one place. You (or your team) can create posts specific to each social media platform and schedule your content to go live at specific times. If you use social media as part of your marketing strategy, Buffer can save you time.
Pricing
For one user, eight linked social accounts, and 100 scheduled posts, prices start at $15 per month.
To Contents ↑
18. The Authority Site System (TASS)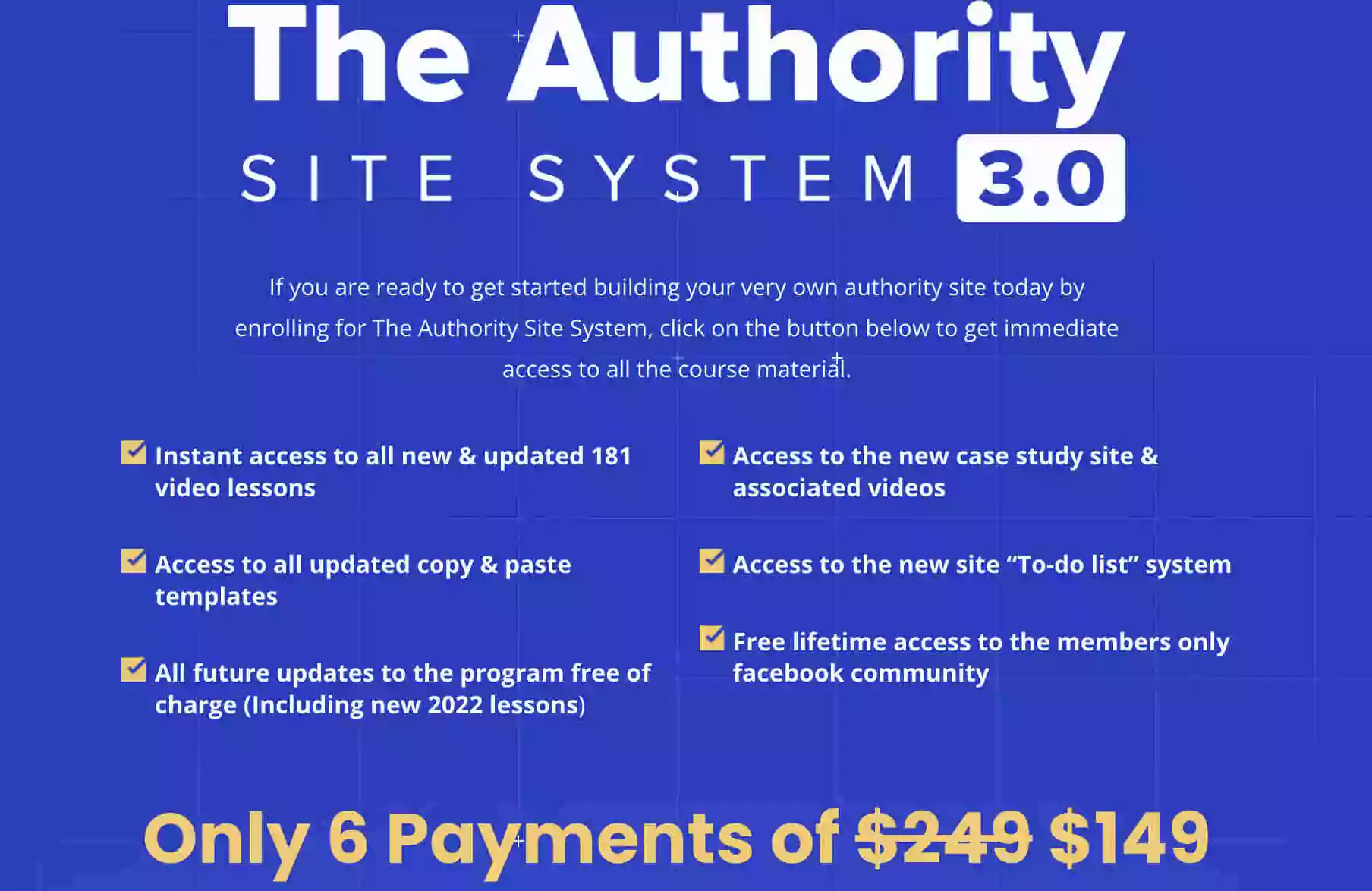 Having the right tools is obviously important, but there's more to becoming an affiliate marketing pro than just having the right tools. What's more important is what you can learn from experienced affiliates. The Authority Site System course is filled with everything experts have learned about affiliate marketing. Learn more about it in our Affiliate marketing course guide.
Pricing: $997 (regular price), $599 (discounted price).
To Contents ↑
FAQs about affiliate marketing tools
How can I promote affiliate links for free?
The best free ways to promote affiliates are:
Create product reviews and tutorials and include affiliate links.
Place affiliate banners on resource pages.
Use of affiliate links in your marketing materials.
Include affiliate links in your social media posts.
What tools do I need for affiliate marketing?
To build a successful affiliate marketing business, you have to start with the right tools. Although there are lots of software dedicated to help affiliate marketers, the following tools are a must-have:
A website marketplace and a landing page builder.
A network with reliable offers if you will buy traffic to other people's landing pages.
An analytics and statistics system.
SEO software.
A powerful affiliate marketing tracker.
Can I start affiliate marketing without money?
Unlike most businesses, affiliate marketing does not need a lot of financial investment. Many successful affiliates started with nothing, but they worked too hard to get where they are today.
What is the best platform for affiliate marketing?
Choosing the best affiliate marketing platform depends on your strengths. There are affiliate programs dedicated only to VPN and utilities, and some are only for Ecommerce. Amazon and Alibaba have their affiliate networks. However, some CPA networks collect offers from different areas, which is a huge opportunity for those who know how to buy traffic and target it well profitably.
Adsterra CPA is a professional CPA affiliate network with only the best offers from reputable advertisers.
Affiliates will have access to a limited number of high-quality and high-paying direct offers. You'll have access to the following verticals and offers: iGaming, Gaming, Antivirus, Utility, VPN, Software, Dating, Sweepstakes, Subscriptions, etc.
To Contents ↑
Conclusion
You can start your affiliate marketing journey for almost $0, but you'll have to work a lot harder than the average affiliate because affiliate marketing will only become more competitive soon.
You can dramatically increase the scale and speed of your success by taking advantage of professional affiliate marketing tools. If you enjoyed this blog post, check out other affiliate marketing-related posts.