Are you a webmaster, blogger, affiliate marketer or advertiser looking to improve your online strategy? You simply cannot afford to miss Afiliados Brasil, the world-famous event on Affiliate Marketing to be held in May in Sao Paulo, Brazil.

Adsterra team is about to share their best hacks for advertising and traffic monetization on the Brazilian market. Meet our top experts at the event and get to know how to acquire high-class Latam traffic and make money by promoting market-specific offers.
---
Dates: May 25–27, 2023
Venue: CENTRO DE CONVENÇÕES FREI CANECA
Location: SÃO PAULO, BRAZIL
Booth: B29
---
Adsterra at Afiliados Brasil 2023
The Adsterra team is all set to speak facts and provide you with actionable tips for Brazilian and Latam ad campaigns, as well as for traffic monetization. Whether these are CPA offers you're looking for or need help earning more by sending Brazilian traffic, our experts are ready to help you.
Meet Adsterra's brightest minds: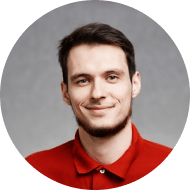 Mikhail Zhukov, Head of CPM Department (Advertisers)
You probably know our Head of CPM, Mikhail, a seasoned sports and iGaming marketing pro whose guides are among the most read in our blog.

Take your chance to read Mikhail's article "Affiliate Superpower" he contributed to Afiliados Magazine, or dive into these guides; they will be your shortcuts to Latam affiliate marketing and iGaming advertising.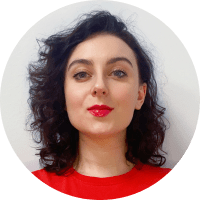 Catherine Tarasova, Head of PR

Tatiana Ivashenko, Key Account Manager at BDM Department (Advertisers)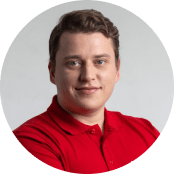 Dmitrii Pavlov, Key Account Manager at CPA Department (Advertisers)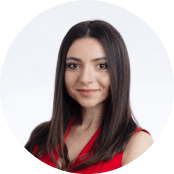 Sofia Popovidou, Event Manager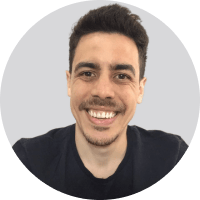 SPEAKER: Tarcio Santos
Adsterra's Marketing Manager in Brazil, Tarcio Santos, is going to hold a powerful speech on media buying strategies with ad networks on May 26, 2023.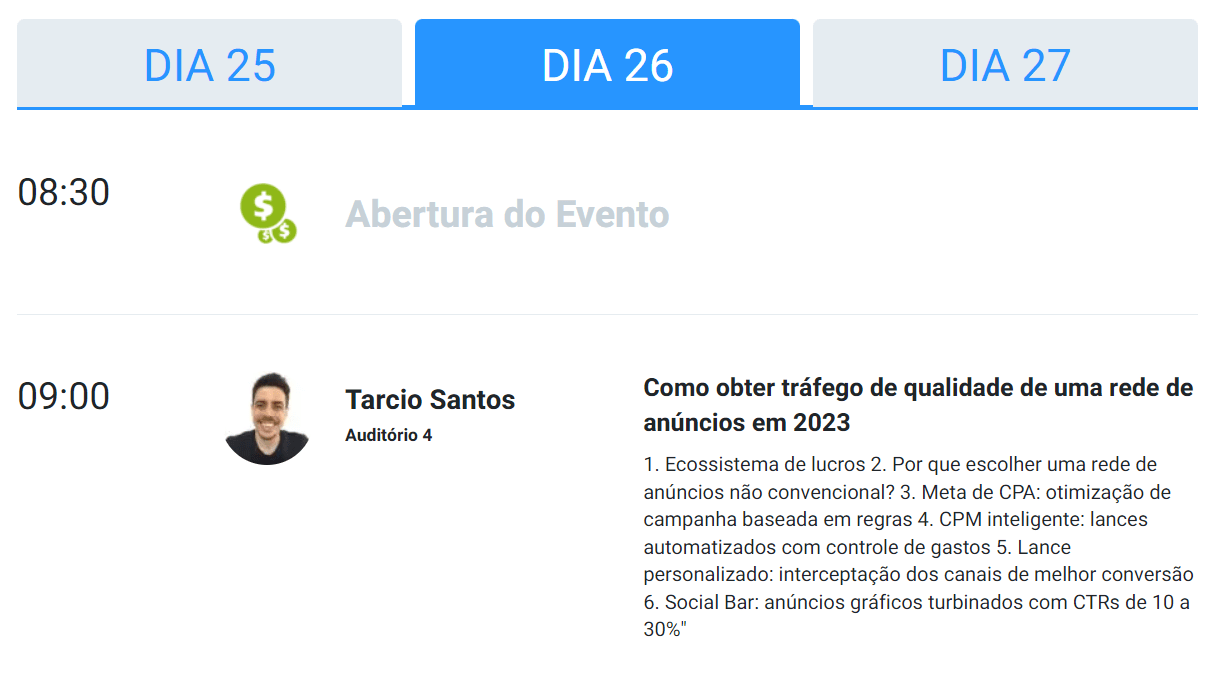 Afiliados Brasil: a short intro
For three days, the best speakers in affiliate marketing will team up to unveil their secrets of monetization and implement trending digital strategies. We will witness new technologies laid out, as well as new talents and aspiring moneymakers presenting their case studies.

The event is focused on the practical implementation of the technologies and tactics to improve sales and performance of any digital business.
What you can find at Afiliados Brasil 2023
Affiliate marketing is one of Brazil's most trending means of monetization, where the economy is developing at the highest rate. It allows thousands of entrepreneurs to pool their resources and work towards the same goal: make money. So, if you want to advance your business on the Internet, you must attend Afiliados Brasil.

The conference offers educational seminars, systematic networking promotion, and a showcase of affiliate marketing-related products and services.

You will learn everything about monetizing your projects and taking advantage of your Internet business. It's almost a once-in-a-lifetime opportunity to stay up-to-date on industry trends and best practices.
Reasons why you can't ignore Afiliados Brasil Conference
Learn about the newest affiliate marketing trends
The conference brings together the industry's most excellent presenters, who will offer their insights and knowledge on the current trends, strategies, and best practices.
Use the opportunity to collaborate and form new partnerships
The conference is an excellent chance to meet other webmasters, affiliates, and advertisers with similar interests and aspirations. You may exchange ideas, develop relationships, and collaborate to help your business thrive.
Improve your skills
As a webmaster, you must understand marketing to properly grow your website audience and cash in on CPA offers. The conference provides educational lectures and seminars to assist you in improving your marketing abilities and staying ahead of the competition.
Unlock innovative monetization strategies
Monetization is essential for the success of any website. Speakers and participants will present several monetization tactics and models you may implement to increase revenue on your website.
Keep up with the latest technologies
IT, digital, AI, E-commerce, and internet marketing are among the subjects covered during the conference. You will learn about the most recent technologies and tools that may help you enhance your website's speed and user experience.
Showcase your solutions or services
The conference also hosts an exhibition where ad networks, agencies, and IT platforms showcase their solutions. You may become one of the exhibitors, as well as acquire new consumers and raise your brand recognition.
See best practices in action
The Afiliados Brasil Conference provides high-quality content delivered by seasoned speakers and professionals in the affiliate marketing industry. You can see how they test, succeed, and fail, learning both from best practices and mistakes.
Conclusion
In conclusion, attending the Afiliados Brasil conference can help webmasters stay current on the latest trends and best practices in the affiliate marketing industry, improve their marketing skills, discover new monetization strategies, and form valuable connections with other industry professionals. And remember to reserve your seats for our insightful speech.
See you at booth B29.