"How does a website make money?" is a question many people ponder. There are endless ways. Advertising is a common one; publishers can earn hundreds to thousands of dollars and, in rare cases, millions from it. Others include sponsorships, subscriptions, donations, selling physical products, etc. This article will explain the best ways to earn income from your website.
What do you need before making money from a website?
There are important things to evaluate before considering how to make money from a website. For example, you'll need a suitable domain name that differentiates your site from others. You would also need to find a suitable niche where you can build a significant reader base. Likewise, you would need to work out a content strategy and optimize your site to rank high on search engines.
With massive or moderate web traffic, you can increase earnings by placing ad codes from Adsterra. Choose your best format!
To Contents ↑
Pick a niche and a target market
A niche refers to the specialized part of the online market that you decide to focus on. For example, you open a cosmetics blog because you want to appeal to people interested in beauty products.
The niche you pick should be something you're passionate about. This way, you would find it easy to create content in the early stages when you haven't found a significant audience. You would also find it easier to stick to your site in the long term, as opposed to most websites that shut down after a short period of time.
To Contents ↑
Pick a domain
A domain name is a unique address that takes people to your website, e.g., Adsterra.com. It differentiates your site from the competition and plays a big role in your branding.
A domain name includes a unique word followed by a dot (.) symbol and an extension. .COM is the most popular extension, but many others exist, such as .CO, .NET, .RU, .TV, etc.

You can only register a domain name once, which belongs to you as long as you renew it. If the name you want has already been registered, you will likely need to find another one, unless you want it so much that you contact the owner with an offer.
Many registrars let you purchase a domain name in a few steps. You can also get a free domain name in some cases.
Implement a content strategy
The content is the most important part of your site, as it's what will attract visitors. You should devise a content plan for your website. How often will you post a day? How long would the posts be? What type of posts will be prominent on the site?
It's essential to consider your target audience and what content they'll be receptive to. Put yourself in their shoes and ask just what you would want to see on a website. Have clear goals on how much traffic you want to achieve and work towards it.
If your strategy involves publishing various posts daily, it can be too much for one person to handle. You can enlist the help of ChatGPT, an artificial intelligence (AI) tool that writes content according to your instructions. However, ensure you edit the content afterward to sound more human. Search engines punish purely AI-written articles because they are the hallmark of spammers. If you are interested in AI, read how to monetize ChatGPT.
Use search engine optimization (SEO)
Optimizing your content to rank high on search engines like Google and Bing is crucial. Search engines are the number one source of organic traffic; appearing high on them can give you considerable readership.
The main tenet of search engine optimization is including relevant keywords people search for. Also, find ways for other websites to link to your content, which are called backlinks. Likewise, when you write a post, you should insert internal links to other posts that you have published. See our on-page SEO guide for more information.
To Contents ↑
How to make money with a website
There are endless options for how to make money with a website. Advertising is the most common strategy, but many others exist. For example, you can sell subscriptions if you have a loyal customer base or accept donations from readers that appreciate your content. You can even sell your own physical and digital products. Below, we'll list and explain eight proven strategies for how to make money off a website.
1. Affiliate marketing
Affiliate marketing is an arrangement where you promote products in exchange for sales commissions. Here's a step-by-step explanation of how classic affiliate deals work:
Sign up on a platform where you can find affiliate offers.
Find offers and products to promote. You'll generate a unique link for each product with a tracking ID. This ID enables the retailer to track sales originating from your website.
Promote the product on your website.
A site visitor clicks on the promotion and proceeds to buy the product.
The retailer pays you a percentage of the sale.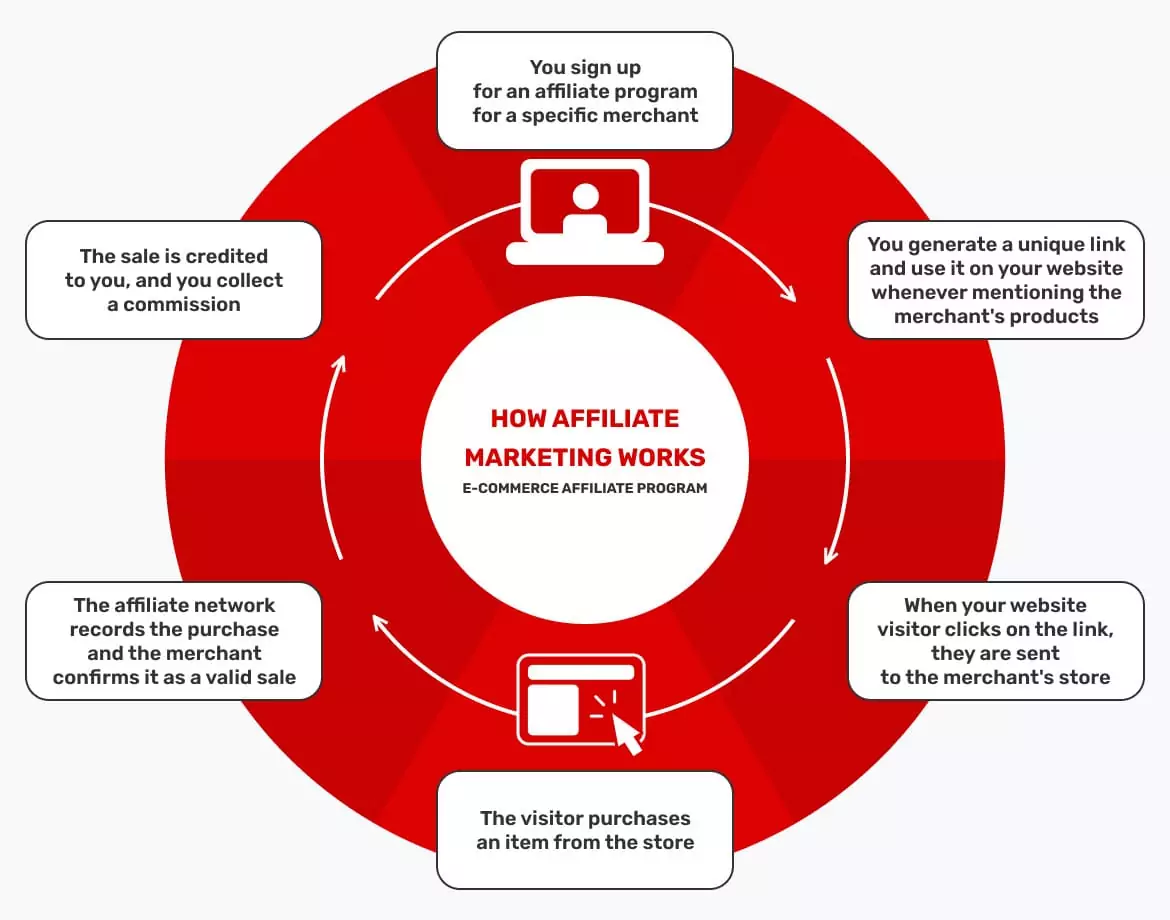 It's essential to promote only products relevant to your audience. For example, a fashion blog should not promote igaming products, and vice versa. The good thing is that you can find affiliate offers for every niche. The best niches with the highest commissions include Software & Utilities, Gaming, Financial Services, Health & Wellness products, etc.
An advantage of this monetization method is that it's not limited to your website. You can also promote affiliate products on other traffic sources, such as your social media pages or newsletters.
You will need considerable knowledge and expertise to perform affiliate marketing effectively. The good thing is that you can find experts to interact with and gain knowledge on various affiliate marketing forums.
To Contents ↑
2. Ad network
Advertising is the most common answer to how to make money from your website. An ad network is a platform that acts as a broker between website owners and advertisers seeking to showcase their brand to an audience.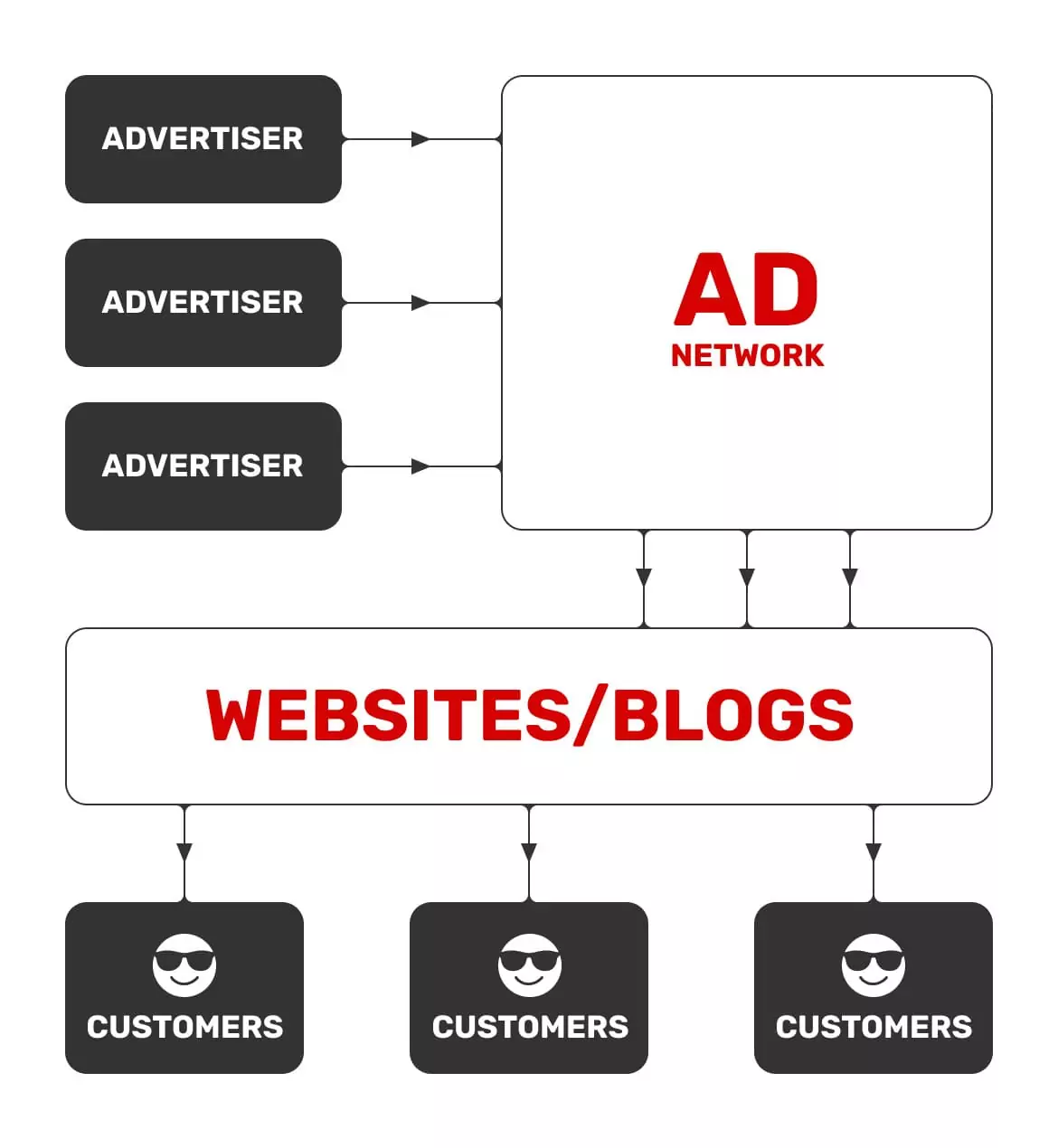 An ad network removes a lot of stress from the process of finding advertisers for your site. Intending advertisers have already signed up on the platform and are waiting for websites to place ads on. The network aggregates ad supply from various sites and matches it with advertising demand.
There are endless ad networks to choose from. Some are generic, while some serve specific niches such as Gaming, Financial Services, Technology, etc. Each network has its requirements for site publishers, so you'll need to be sure to meet the requirements before signing up. Most of them look at your traffic level, posting frequency, and type of content, among other requirements.
If you're approved by your chosen ad network, you can easily start placing ads on your website. Adsterra is a good example of a platform that connects site publishers to advertisers. We support different ad formats, including Banners, Native Ads, Popunders, Social Bar, etc. Our platform has no minimum traffic requirements, so small publishers can join and grow their revenue alongside their traffic.
Adsterra gives you access to a network of over 13,000 advertisers. We offer high-paying ads across different niches, with over $65 million in annual payouts to publishers.
To Contents ↑
3. Sell ad space
We've talked about advertising in the above section. But an ad network isn't the only way to connect with advertisers. You can do that directly instead of going through a third party that collects part of your revenue.
The key to selling advertising space directly is having a media kit that potential advertisers can view on your website. This media kit contains relevant information about your website, such as its traffic level, demographics, and other detailed information. It's a pitch on what advertisers will gain from working with you. Also, endeavor to provide contact information on your website so advertisers can reach out.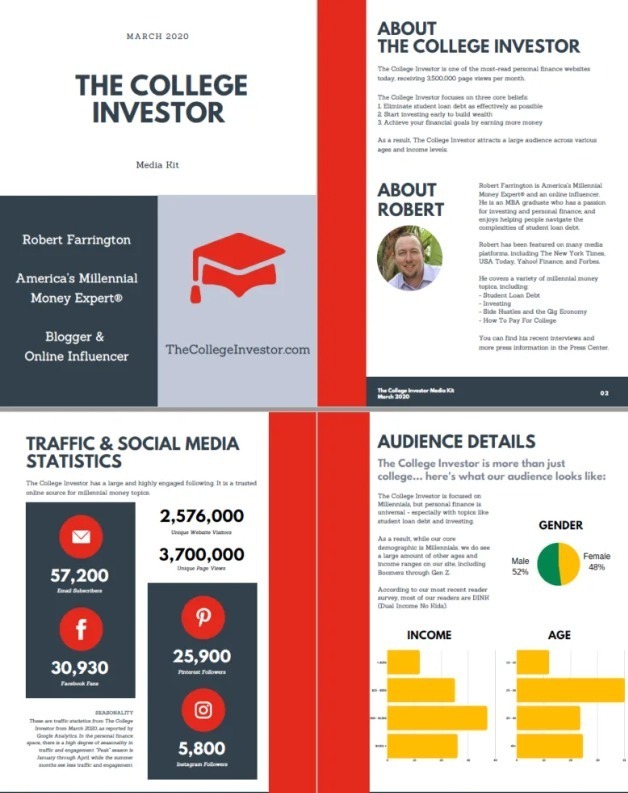 Alternatively, you can cold call or email potential advertisers and pitch them what they'll benefit from working with you. Be ready to provide factual information about your website and traffic metrics. Some advertisers may even request guest access to your analytics dashboard to confirm that your site gets the traffic volume you pitched them on.
This method is best suited for large websites with a significant following. A small website in its early stages will be best served by an ad network. This will give the owner time to grow their traffic while a third party focuses on sourcing ads.
To Contents ↑
4. Selling products
A creative answer to how to make money with websites is to create and sell your own products. The key is to sell products that are relevant to your audience. For example, if you run a Health & Wellness blog, you can sell health products to your readers. Similarly, if you run a wedding blog, you can sell wedding gift items to your readers. You already have a relationship with your audience, and they'll be willing to buy your products.
Physical products are one aspect. You can also sell digital products such as e-books and online courses. For example, you run a popular website that teaches people about search engine optimization (SEO). You can create SEO courses and offer them to your readers for a fee. Even if just 1% to 5% of your visitors purchase a course, you can earn a significant income.
Building a significant following and trust with your readers before selling products is necessary. People are likely to buy items from websites they trust and not random ones they aren't familiar with.
To Contents ↑
5. Selling service
Selling services is another answer to how to make money on a website. It works similarly to selling products. But, when you sell a product to a customer, the transaction has ended. When you sell services, the transaction can continue for as long as the customer wants.
In an example in the above section, a publisher runs a popular blog teaching people how to optimize their websites for search engines. The publisher then sells courses to earn an income. They could go even further and sell SEO optimization services to interested brands. For a monthly or annual fee, the site owner can help brands directly monetize their website and make money.
Another example is a talented writer who runs a finance and business blog. They could offer freelance writing services for other publications and make a significant income. There are endless types of services to offer as a site owner, and you can build long-lasting, profitable relationships with your customers.
Note that this method requires you to market yourself effectively. You must convince potential clients of the value you'll provide them and the benefits they'll gain from your services.
To Contents ↑
6. Sponsored content
Sponsorships are a great way to make money from a website. You can sell slots for sponsored content on your website and charge a significant fee if you have high traffic.
Sponsorships commonly take the form of posts written by the advertiser. The aim of the sponsored post is to promote the advertiser paying for it. For example, you run a popular gadgets review blog. A new electronics retailer seeking to gain customers can write a post that you'll publish on the blog. The post will inform the reader about the new electronics retailer and their products, and they may make a purchase.
It's advisable to disclose when a post is sponsored to your readers. You can do that by simply including a sponsored content snippet at the beginning or end of a post. This lets your readers know that you were paid for the post and that it's primarily promotional.
You can also sell advertising sponsorships. The sponsor will get exclusive access to ad slots on your site for a specific period. Brands are willing to pay top dollar for these types of sponsorships, especially if your website has a large audience.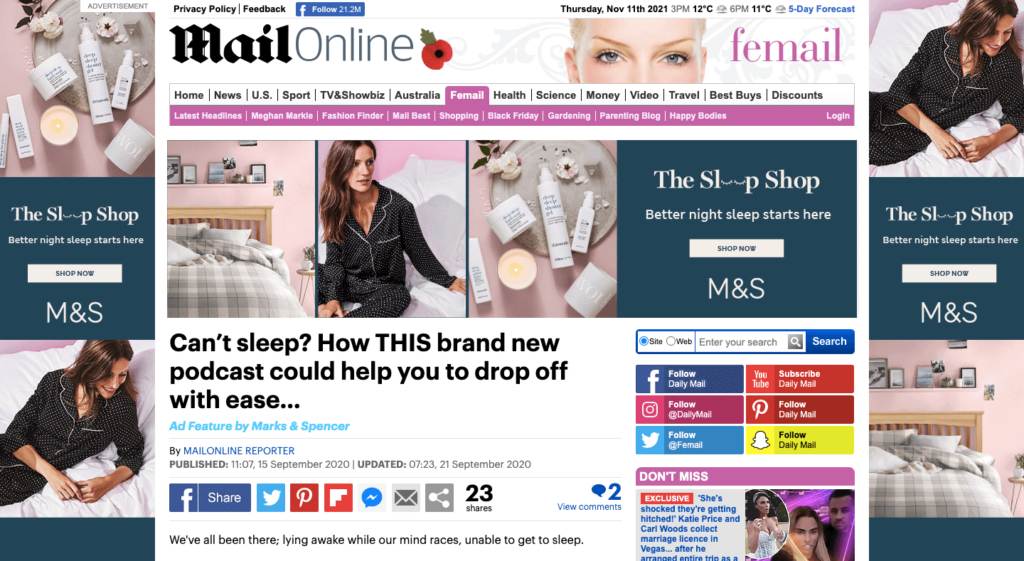 To Contents ↑
7. Accepting donations
You can request donations from your readers to support your website. This monetization tactic is most common for websites focused on social causes but can be used by other types. The best-known example of a website running on donations is Wikipedia, the most popular online encyclopedia.
For this strategy, you'll have to convince users that you're worth donating to. It also demands increased transparency and how you use the donated funds. For instance, you can provide quarterly or annual reports on your donations and expenses to build user trust.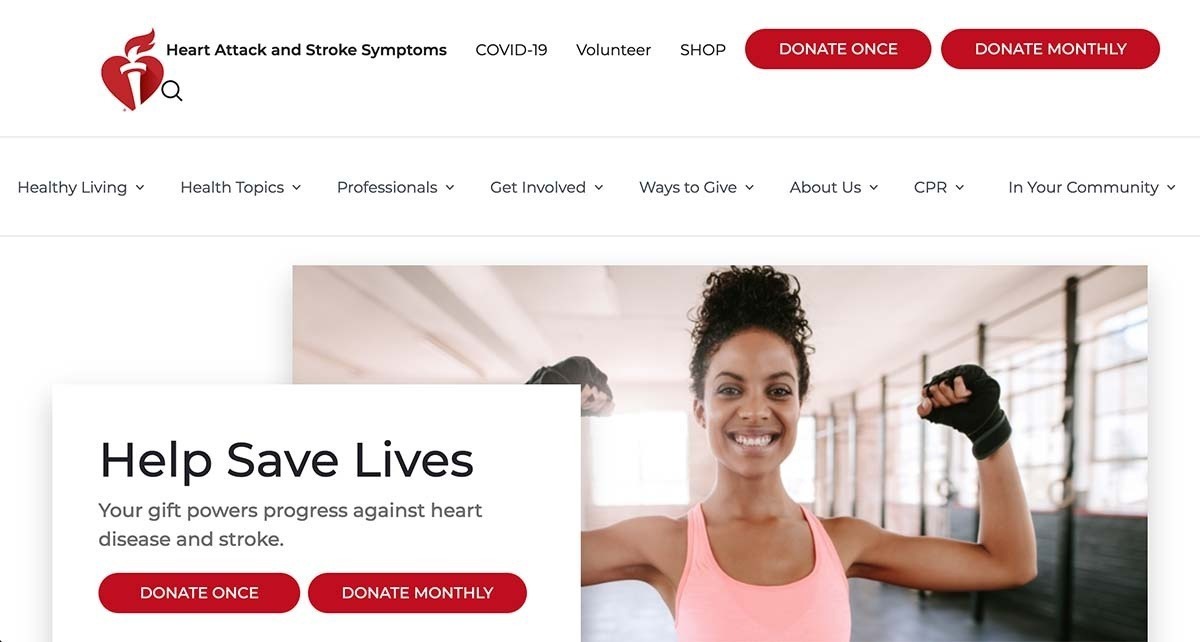 If you have a fairly popular website, you can make enough from donations to support it or even hire additional people to grow the website. A smart way to do this is to create recurring donation plans of relatively small amounts. You can create different donation tiers and attach benefits to each one. For example, users who donate $5 per month can get their names listed on the donations page, and those giving $50 can get one-on-one calls with you. There are endless ways to go about it.
This tactic is best reserved for websites revolving around social and political causes because these are the types people are most inclined to donate to.
To Contents ↑
8. Subscriptions
You can charge readers money for access to specific content and features on your website. You can do this by creating different subscription packages with benefits attached to each one. Users can pay monthly, quarterly, or annually to access different features, and you'll earn a significant income.
Note that you need to first build a significant loyal following before implementing subscriptions. People won't just pay for content on websites they aren't familiar with. You should first focus on building a large audience and converting a percentage of them into subscribers.
It's advisable to use the freemium model. In this model, you grant most people access to free content and charge money to access exclusive content and features. This will give people a feel of your website to help them decide if it's worth subscribing to. Better off, you can provide free trials so that users can taste the features a subscription provides before making their final purchase decision.
An advantage of making money via subscriptions is that it represents a stable revenue source. Predicting how much you can make from subscriptions and forecasting revenue growth is easy. It's not the same story for other monetization strategies like ads, where revenue can fluctuate heavily from one month to another.
To Contents ↑
Useful tips on how to make money from a website
1. Post content regularly
Posting content and updating your website frequently keeps users attached and maintains web traffic. This means advertisers will want to stick with you and showcase themselves to your audience.
2. You can combine multiple strategies
You do not have to limit yourself to one monetization strategy. You can combine different ones to get optimal results. For example, your website can have ads for free users and an ad-free experience for subscribers. You can also sell services and products while running advertisements.
3. Don't be too pushy
You don't have to bombard your readers with advertisements, subscription offers, and the like to make money. Do it healthily, or you risk annoying your users and making them stop visiting your site.
Adsterra helps you monetize your website with high-paying ads from global advertisers. Our Anti-AdBlock feature helps you increase your revenue by up to 35%, and we offer various ad formats for mobile and desktop views.
To Contents ↑
How to make money off a website? Summary
There are endless answers for how to make money from a website. Advertising is the most common, and there are several ways to do it. You can also promote affiliate products for a fee, sell subscriptions, sell your own products and services, solicit donations, etc.
We've listed the 8 best ways of monetizing a website and provided tips on what method best fits different types of websites. Follow our guide, and you'll likely make money from your site effectively.
Making money with a website — FAQs
How much money does a website make?
There's no accurate answer to how much money a website makes. It depends on various factors, including your traffic, monetization method, type of advertisements and promoted products, etc. 

There's effectively no limit to how much a website can generate. Some make hundreds of dollars, some make thousands, and a select few make millions of dollars from websites and blogs.
Why is monetizing your website worth it?
It takes a lot of effort to develop and maintain a website. You'll likely want to earn money to reward your efforts and support ongoing efforts to keep your site in shape. Monetization ensures you earn income as a publisher and keep doing what you're passionate about. With enough revenue, you could even hire more staff to help grow your website.
How much traffic is required to make money on a website?
No specific amount of traffic is required to make money from a website. The trend is that websites with larger traffic make more money, but there's room to monetize your site and earn income even with relatively small traffic. But note that some ad networks require a minimum amount of traffic for a site to get approved.
What kinds of websites make money?
The right answer to this question is that all kinds of websites make money. There's room to monetize every type of website using various strategies. You can find ad networks catering to all types of websites. Similarly, there are brands willing to advertise to all kinds of niche audiences. The difference is that some monetization strategies are best suited for specific types of websites than others.
To Contents ↑
Conclusion
It's essential for publishers to consider monetizing their websites. Websites take a lot of effort to develop and, hence, should reap enough profit to justify the effort. We have mentioned the eight best ways of monetizing a site and valuable tips to help you do that effectively.
Advertising has remained the most common way to make money off a website. Ad networks make it easy to find advertisers and earn income. Adsterra is an excellent example of a network with high cost-per-mille rates, friendly support, and regular payouts.