Affiliate marketing is a skill that takes time and practice to master. So if you don't want to spend hours reading academic articles on how to make money by placing referral links, we're here for you. We've sifted through the most useful and easy-to-grasp blogs to bring you this article.
These motivating affiliate marketing blogs can reveal the secrets of making money as a marketer. While some concentrate on web development and SEO, others will teach you how to run a successful business; others will cover both.
Perfection comes with practice, and it comes faster with first-hand expert advice. Remember to save or add this list to your bookmarks.
List of best affiliate marketing blogs
1. Ryan Robinson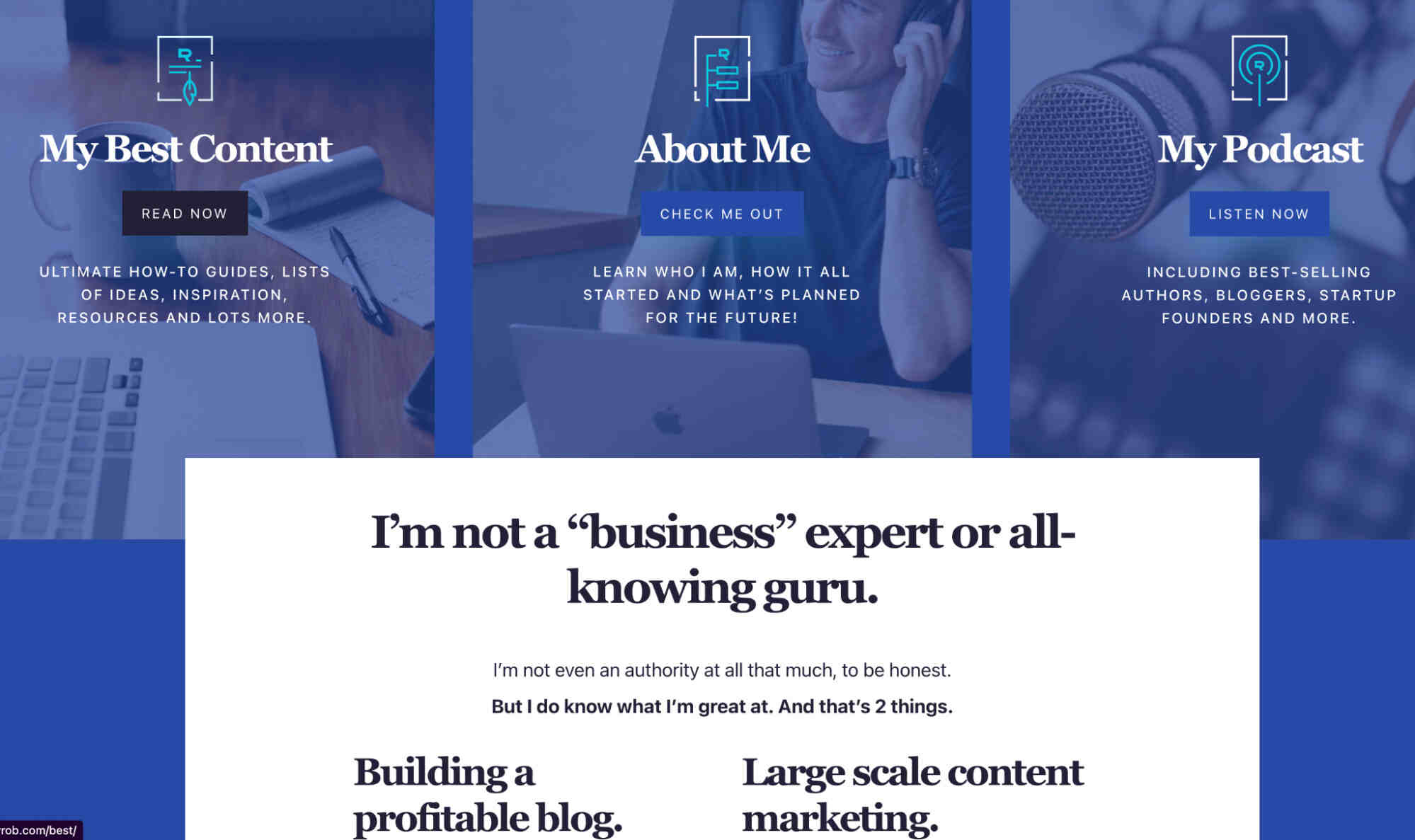 Ryan Robinson shows his 500,000+ monthly readers how to start a blog and turn it into a profitable side hustle. His work has been featured in Forbes, Entrepreneur, Inc., Fast Company, Business Insider, and LifeHacker. Ryan is a full-time blogger, podcaster, and content marketing consultant who's worked with companies like LinkedIn, Google, Adobe, Intuit, CreativeLive, Zendesk, Oracle, and many others. Now he shares everything he's learned about starting a blog and building a profitable side business on his blog.
Ryan's content marketing strategies have increased his blog's readership to over 4 million per year. And now, in addition to advising on Vegan Anj, he's working on side projects like SmartWP and VeganTable.
To Contents ↑
2. Adsterra Affiliate Marketing Blog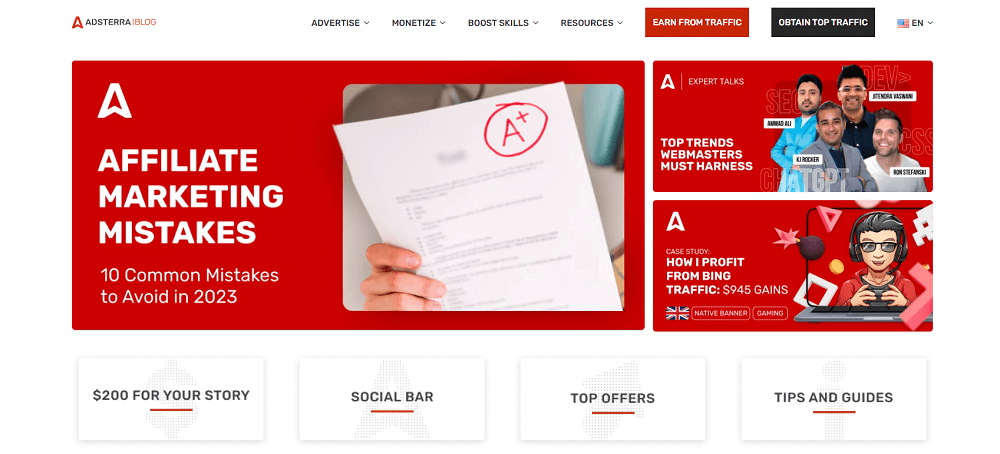 Adsterra's affiliate marketing blog features articles and guides on succeeding in CPA affiliate marketing, advertising, and growing passive income. It offers a 360-degree view of the most popular and emerging topics: ad trends, vertical-specific advertising guides, tutorials for beginner publishers and affiliates, top-rated CPA offers, industry-specific case studies, product onboarding guides, and many more.
The Adsterra blog began as a product-focused publication, but it has since evolved into a valuable resource for website owners and digital marketers. You can find feature-rich overviews of the platform and SEO and traffic growth tips from practitioners here. Every Adsterra Blog subscriber receives a boiled-down monthly digest in their inbox with hot topics.
To Contents ↑
Products
Adsterra ad networks for advertisers and publishers
Adsterra CPA network for affiliate marketers
Guides and tutorials on how to advertise and monetize websites with Adsterra
3. Mobidea Academy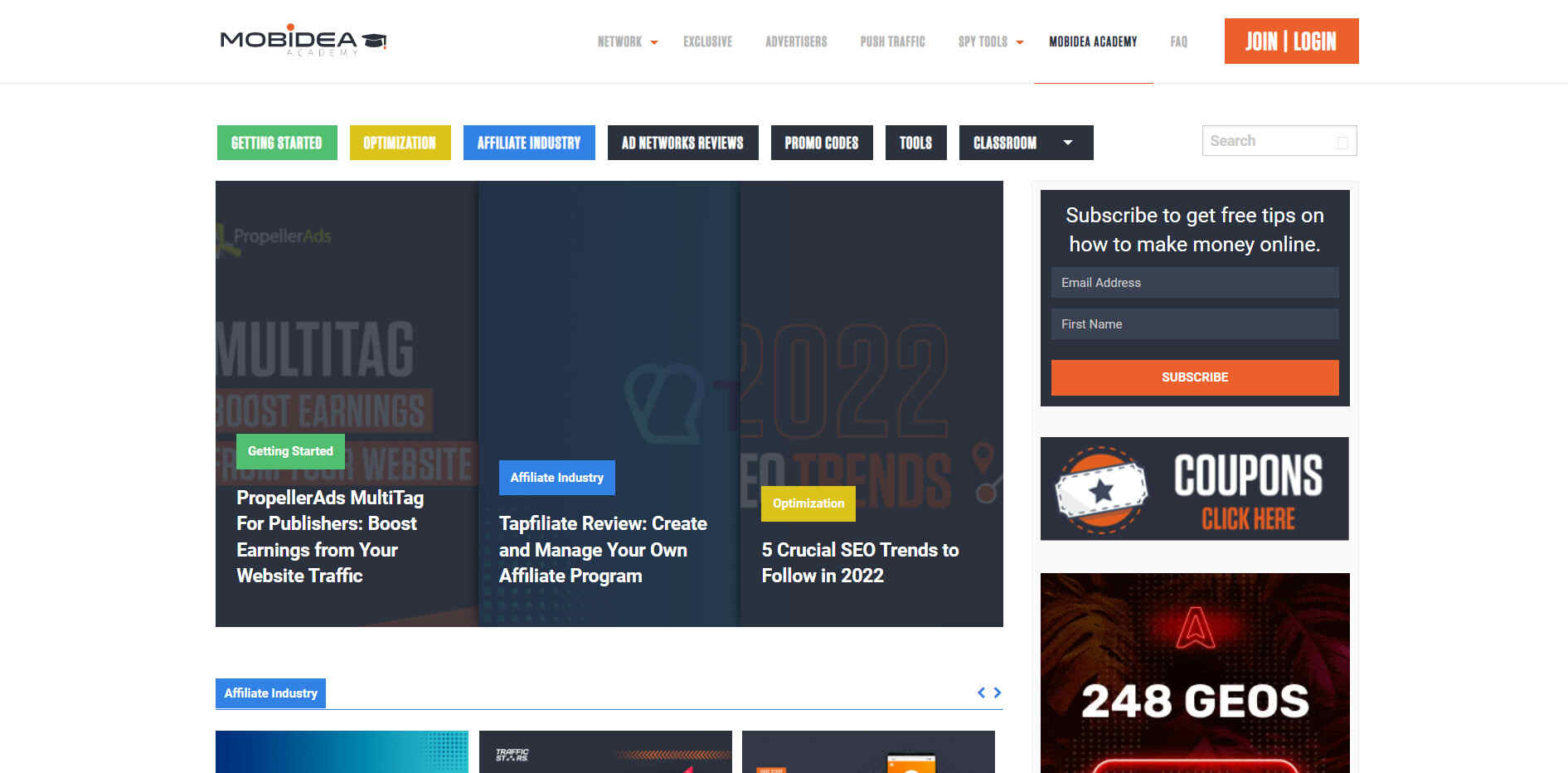 Mobidea is a leading mobile CPA (Cost Per Acquisition) affiliate network with over 130K affiliates in more than 200 countries. It's a network of ad publishers owned by a private company. Mobidea Academy provides opportunities to learn more about affiliate marketing, converting your existing traffic into sales, and other topics.
Products
Push Ads
Mobidea Academy – tips and updated guides on improving affiliate marketing strategies
Spy Tools – help affiliate marketers gain insights about their competitors
How much does Mobidea make?
The Mobidea affiliate network has over 130,000 affiliates worldwide and makes money from ad publishers, unlike the other affiliate marketing blogs listed here. The amount it earns from its network is currently unknown.
To Contents ↑
4. Smart Passive Income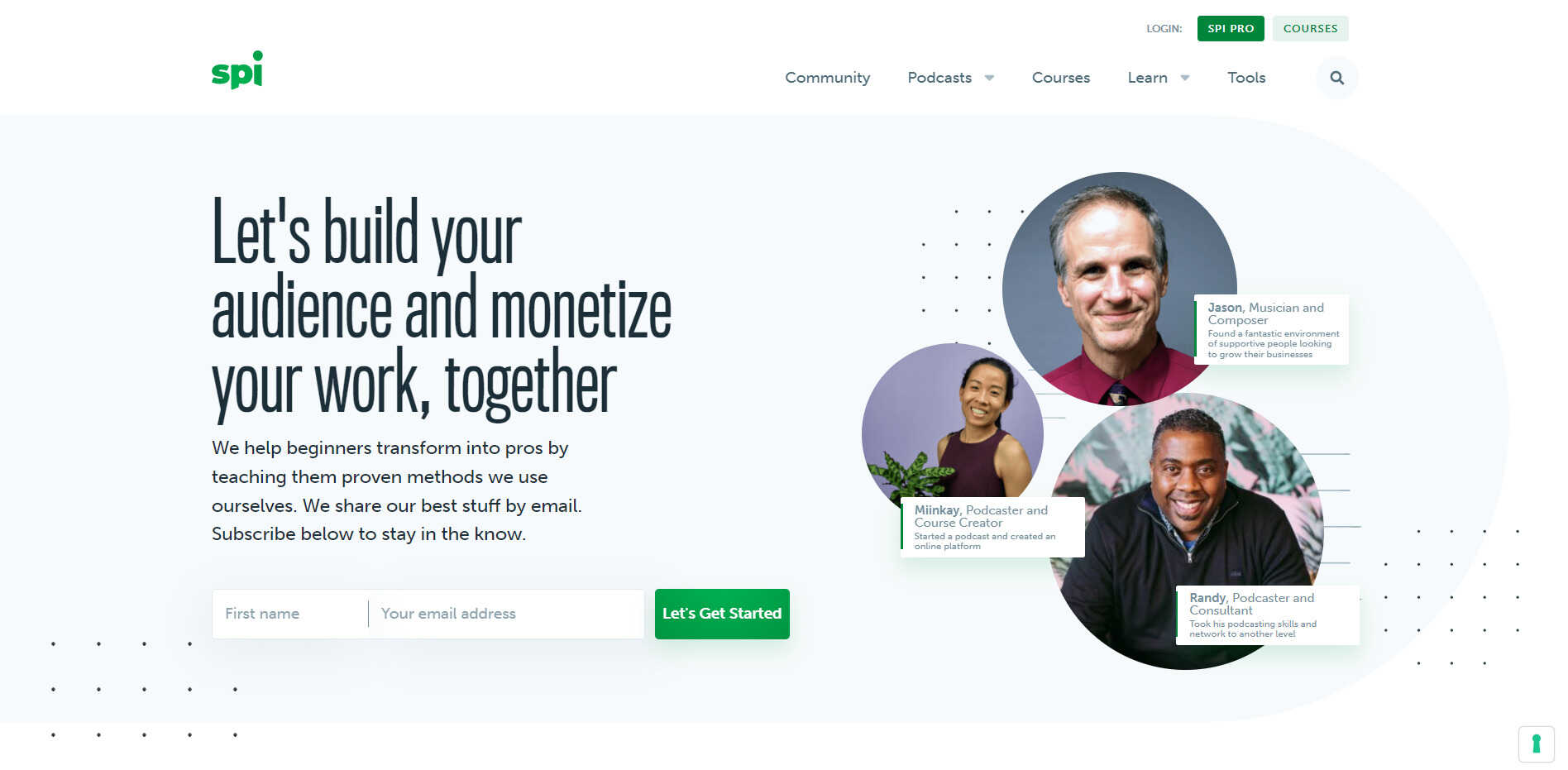 The blog is a must-read for new affiliate marketers who want to convert clicks into sales. Pat Flynn is a marketing guru who shares all of his affiliate marketing secrets and tips with his audience. Additionally, he has a YouTube channel and a podcast series where he discusses affiliate marketing and running a successful online business.
His blog Smart Passive Income is full of helpful articles on topics like starting a blog, podcasting, and selling affiliate products. You can have a good understanding of affiliate marketing by reading his blog for an hour every month.
Products
Affiliate marketing
Blogging
Publishing
Course creation
Podcasting
To Contents ↑
How much does Smart Passive Income make?
Pat Flynn has stopped publishing his blog's income reports for years. Some sources claim that he makes over $100,000+ per month. Flynn's primary income source is affiliate marketing, selling his courses and books.
5. Yaro.Blog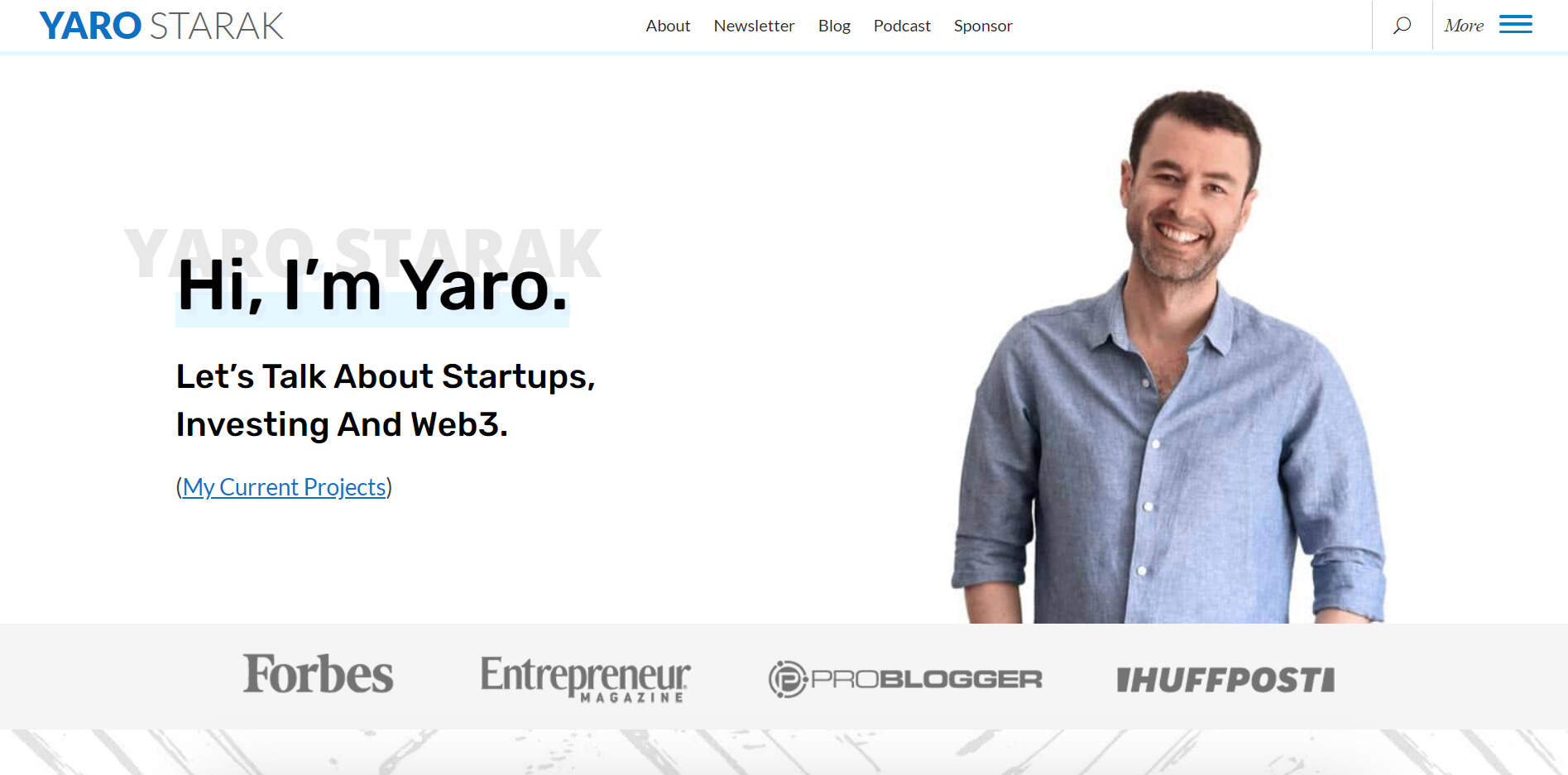 Yaro Starak's blog promotes the concept of following a specific online business model. He teaches how to create a blog, grow an email list, and sell digital products. He also hosts a podcast where he interviews successful entrepreneurs and another series of solo travel diaries in which he pursues his travel dreams. Yaro's blog teaches you how to start a company that sells educational materials or in-demand digital services. You can also learn website arbitrage: buy and sell websites.
Products
To Contents ↑
How much does Yaro's blog make?
We can't say exactly, but in 2010 Yaro Starak passed the $1 million milestone.
6. iAmAttila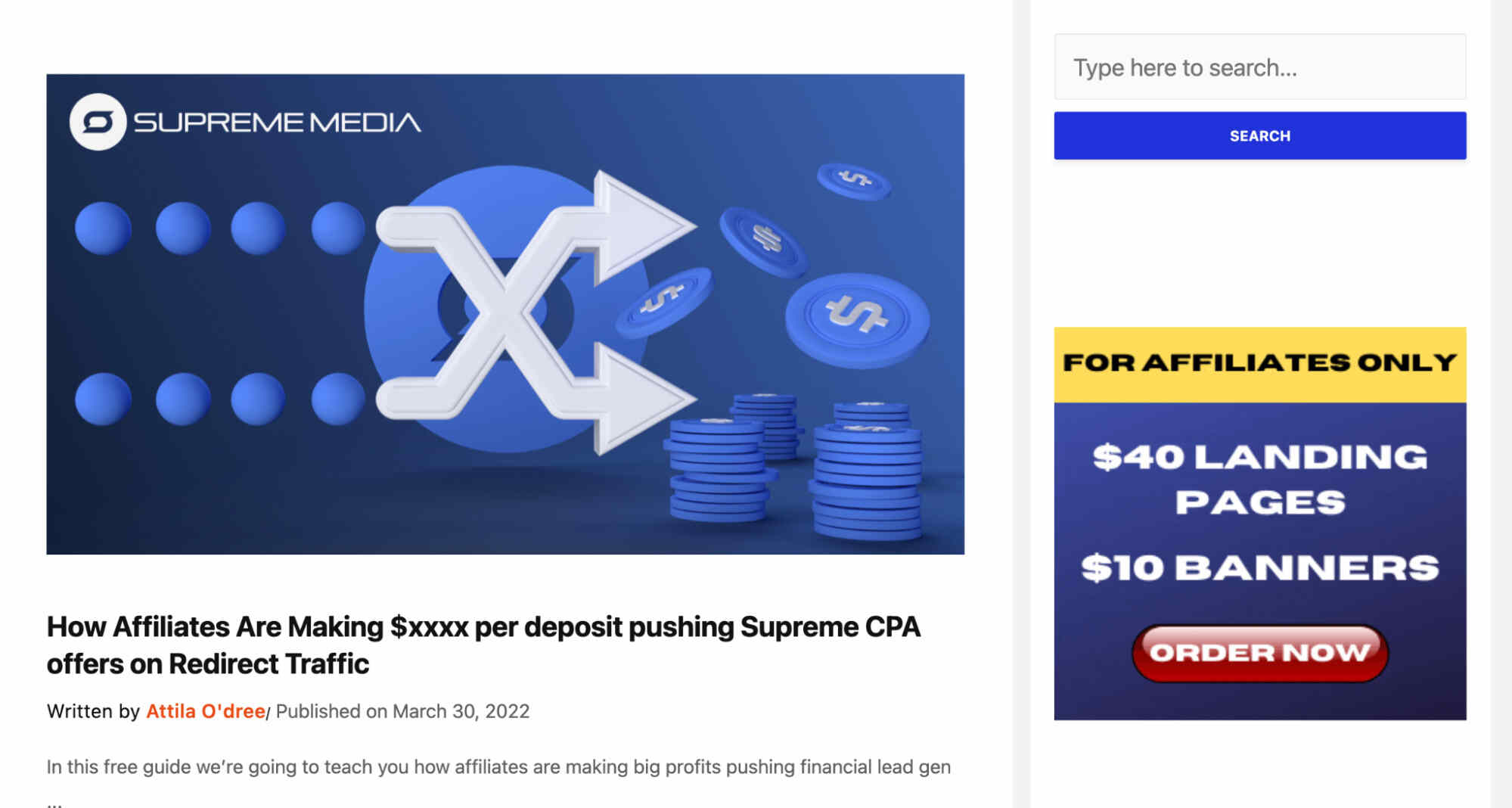 iAmAttila is an affiliate marketing blog focused on paid traffic sources such as Facebook Ads, Google Adwords, Mobile, and Native.
If you want to learn about affiliate marketing, iAmAttila is the right place to get tips and tricks on making money online as a marketer. Thanks to this affiliate marketing, Attila has made millions of dollars online and teaches how to do it for free on his blog. Attila's blog is blunt, honest, and shares legitimate tips and methods.
If you master the art of affiliate marketing, you'll have more opportunities than ever to make money! If you're unfamiliar with affiliate marketing and want to learn more, his e-book "From Zero to Super Affiliate" is a great place to start.
To Contents ↑
7. Niche Pursuits
Spencer Haw formed NichePursuits as a collection of related business ideas. He highlights Niche Pursuit Insider as a part of the blog, where readers can find video guides and guidelines for building a website, among other projects he promotes. The blog also contains numerous case studies on how to start niche websites and generate online income.
Spencer creates incredible products for bloggers. One example of these tools is Long Tail Pro, a keyword research tool that allows you to quickly and easily find profitable keywords.
Products
To Contents ↑
How much does Spencer make?
Spencer Haws sold Long Tail Pro, a popular keyword research tool, for over $5 million in 2016 and is now working on Niche Pursuits and other sites like Motion Invest. His online businesses bring in millions of dollars every year.
8. ShoutMeLoud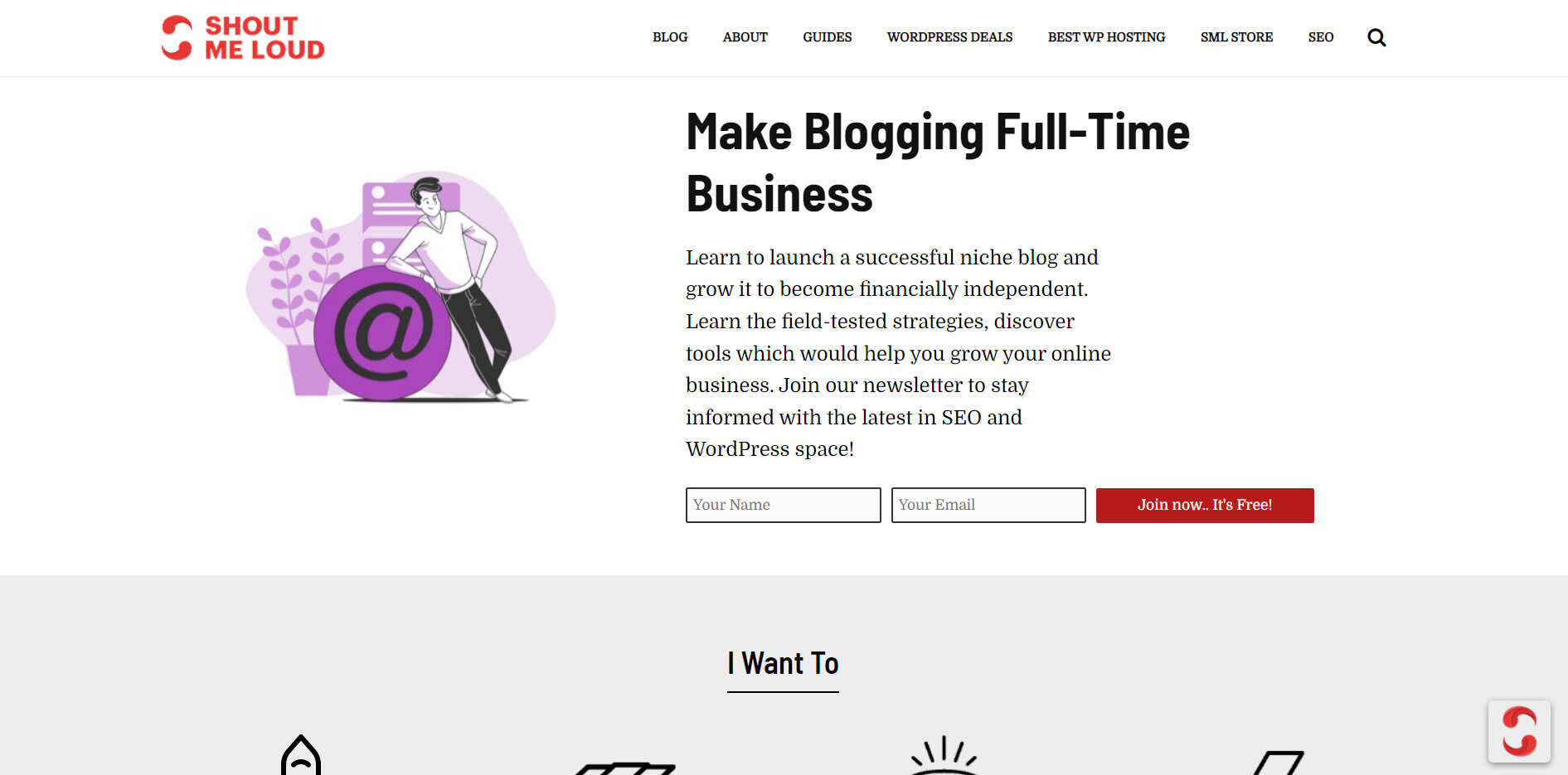 ShoutMeLoud is a blog about blogging, Google AdSense, affiliate marketing, and domain and hosting purchases. Harsh Agrawal created this blog to empower readers globally. His primary sources of income are AdSense, consulting, and affiliate marketing.
Harsh Agrawal also began promoting the importance of blogging by organizing regular blogging camps across India. He often shares real-life examples of increasing traffic and making money online through his blog posts. Subscribe to his blog if you are new to blogging, SEO, or affiliate marketing.
Products
e-Books on affiliate marketing, WP hosting, and Google Adsense
To Contents ↑
How much does Harsh Agrawal make?
Harsh Agarwal revealed in a blog post that he earns over $550,000 annually from blogging. Affiliate marketing provides most of his income.
9. Authority Hacker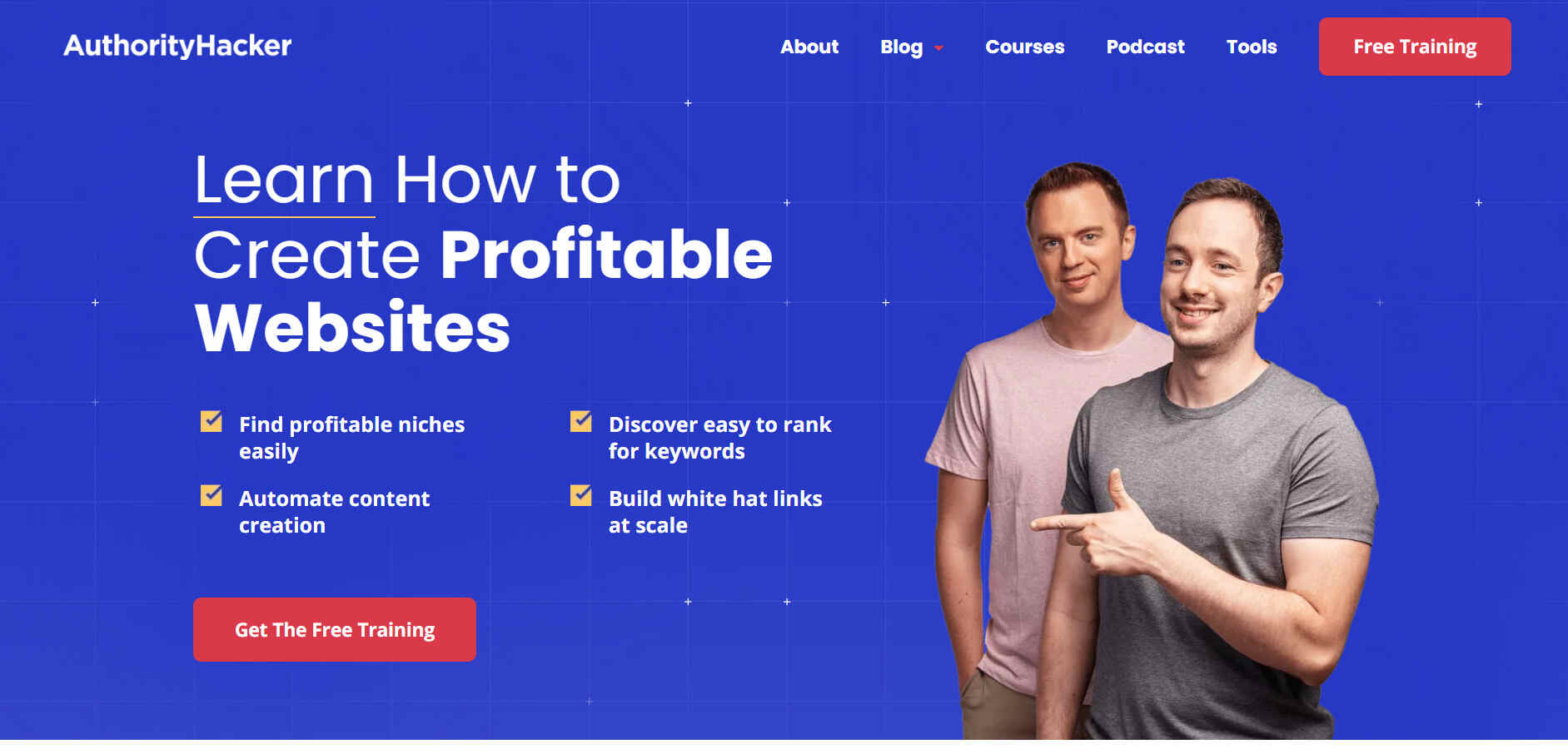 The co-founders of Authority Hacker are Gael Breton and Mark Webster. The blog is featured on top marketing sites like Ahrefs and HubSpot. It publishes current information on content marketing best practices.
The blog helps readers succeed online using the latest strategies and tools. The website also offers online courses that have assisted over 6,000 people in developing their online businesses. Understanding and implementing ideas from this blog's articles empower you to generate content while driving traffic to your website.
Products
Webinars
Podcasts
Training courses
To Contents ↑
How much does Authority Hacker make?
They make up to $5 Million per year.
10. ThirstyAffiliates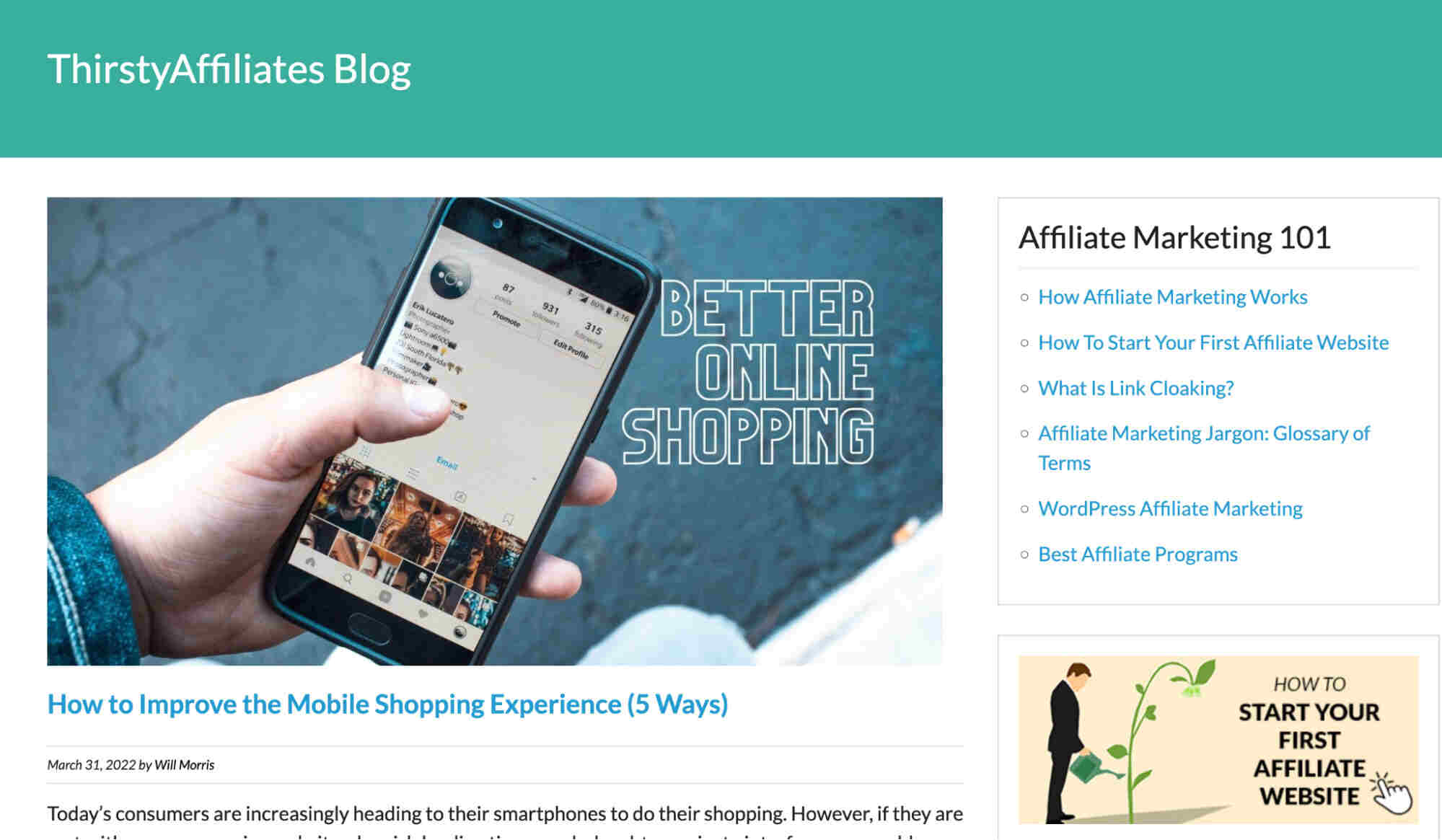 ThirstyAffiliates blog helps you learn how to convert blog traffic into income with their link-cloaking WordPress plugin. They also provide insider tips on monetizing your blog through content like free downloadable guides. It's full of beginner-friendly tools, tips, and techniques.
We recommend checking out the Affiliate Marketing 101 section in the blog's sidebar if you're just getting started with affiliate marketing. Once you've mastered the fundamentals, you can dive into the vast library of content that explains how to make money from your blog as an affiliate.
Products
Affiliate link cloaking plugin for WordPress
To Contents ↑
11. Matthew Woodward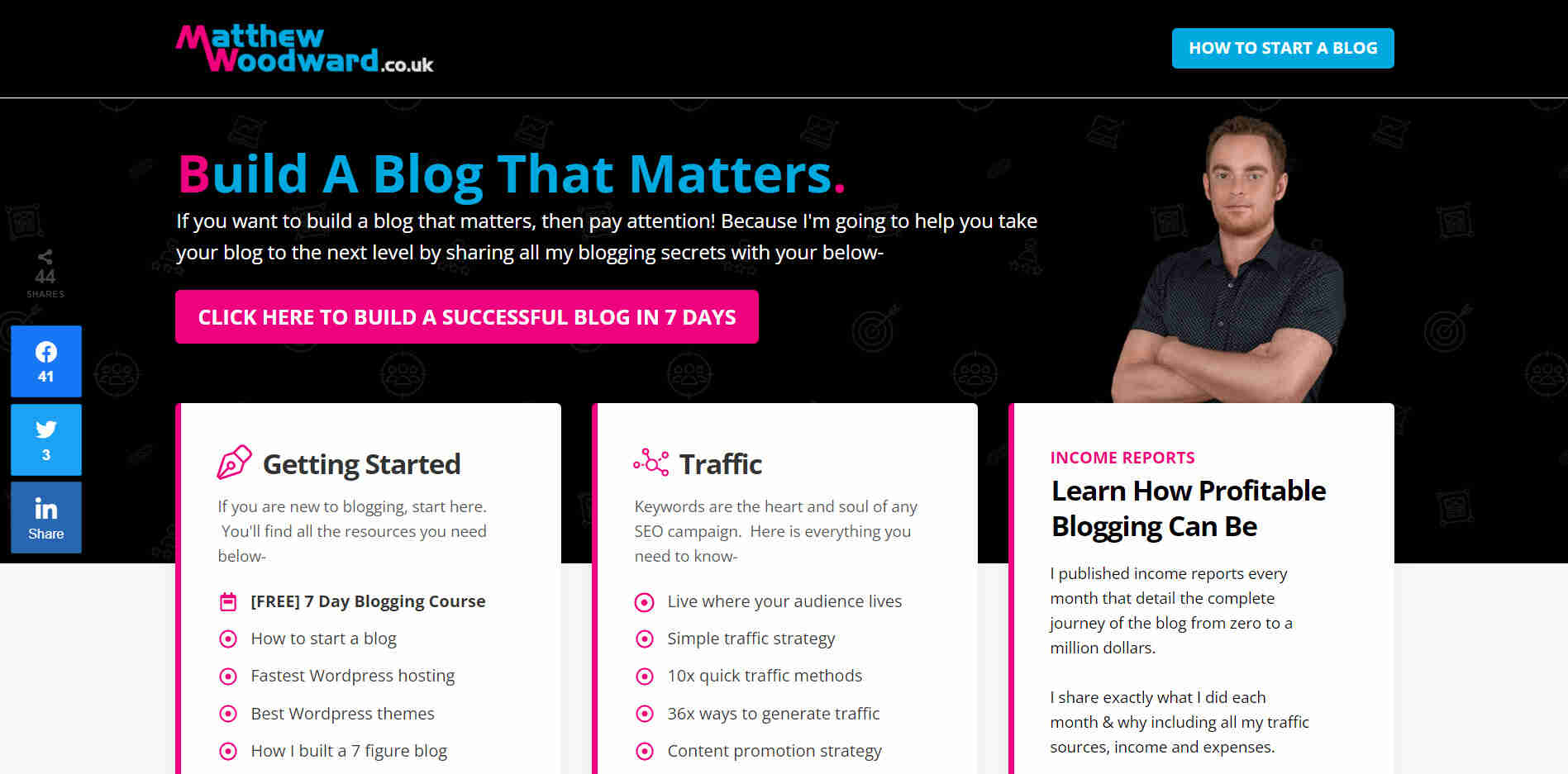 Matthew Woodward is a well-known blogger who maintains a blog and covers a variety of niches, including SEO, blogging, and traffic generation. He promotes his blog through communication channels such as social media and email marketing. It's easy to feel like you need a better strategy when trying to establish yourself in a marketing niche. If so, Matthew Woodward's content may be ideal for you. It can assist you in learning the fundamentals of SEO, creating a successful blog, and email marketing.
Products
To Contents ↑
12. Easy Affiliate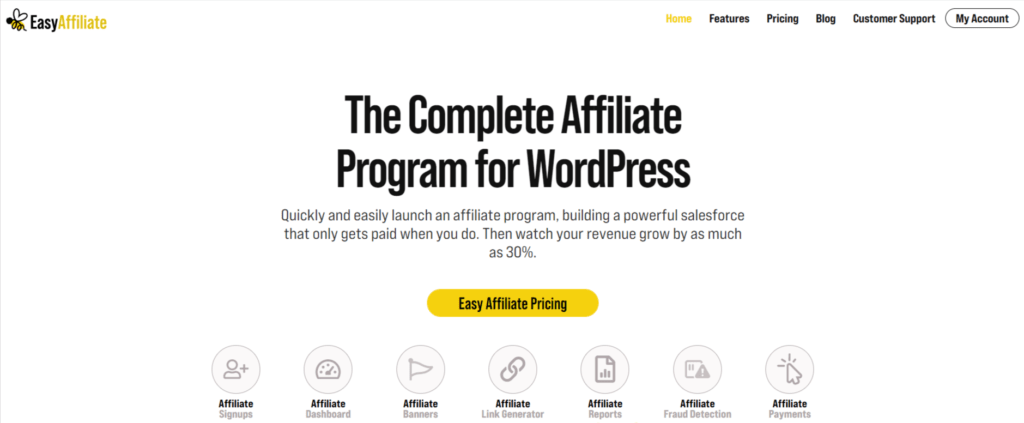 Easy Affiliate is a one-stop shop for affiliate marketing management. Its blog is a gold mine of information and advice for starting and running an affiliate website. This blog has advice for both affiliate marketers and publishers, one of our favorite features. Even if you don't use the easy affiliate plugin, you'll certainly find useful content that will help you succeed and grow in your niche, especially if you're just getting started.
Products
The "all-in-one" affiliate program plugin for WordPress
To Contents ↑
13. Stream SEO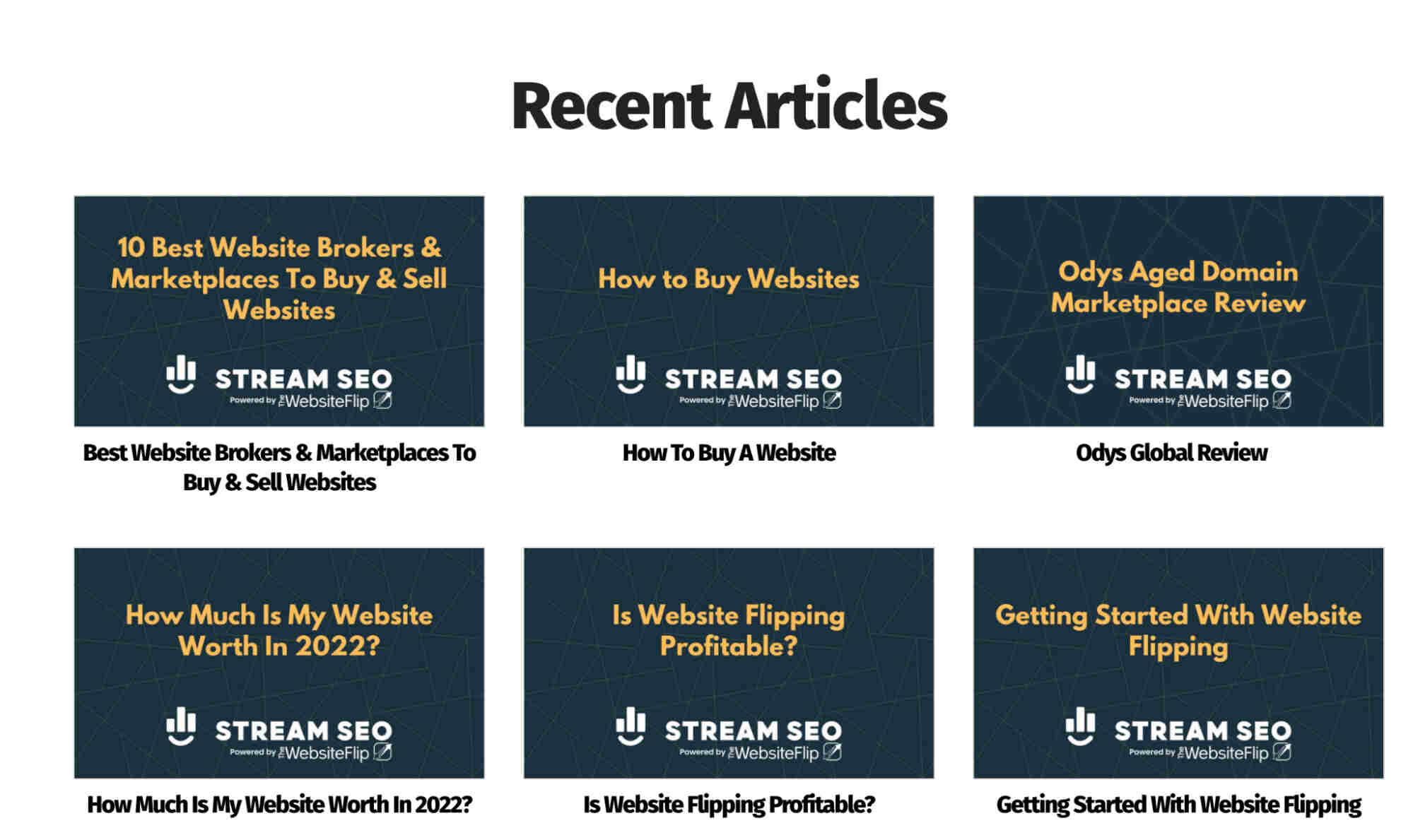 Stream SEO is a digital marketing podcast covering various topics, including creating and maintaining content-driven websites. They primarily use search engines and social media to drive traffic to their websites, then monetize with display ads and/or affiliate products.
You'll find data-driven guides, case studies, reports, and more on Stream-SEO.
Mushfiq now runs Stream-SEO. He has more than a decade of experience in digital marketing. He specializes in buying, growing, and selling websites and has completed over 190 website flips.
Products
To Contents ↑
14. BloggersIdeas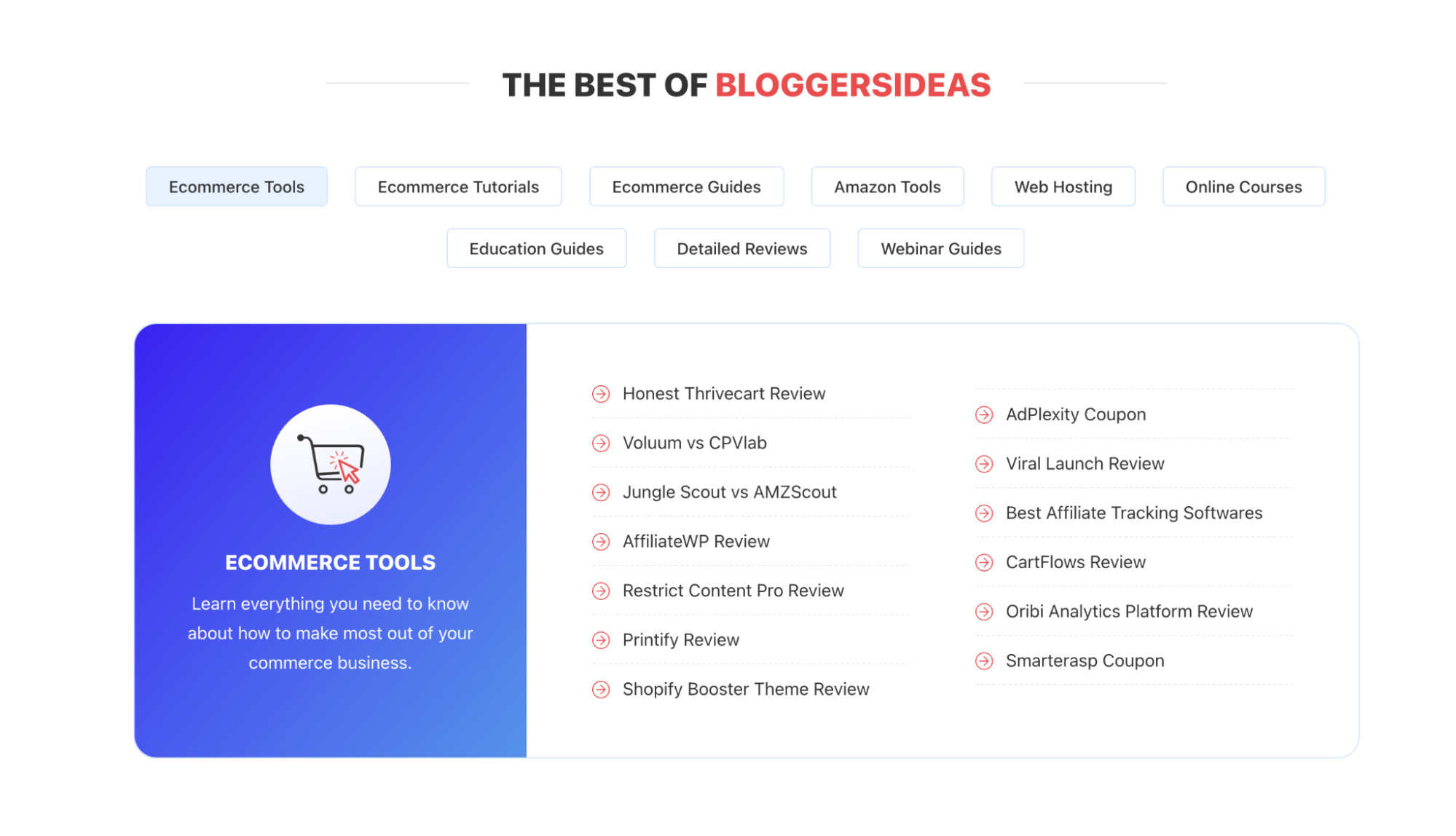 Jitendra Vaswani, a digital marketing expert, runs BloggersIdeas. While working as a SEO specialist for a private company, he started a blog to make money online and learn more about SEO. BloggersIdeas focuses on affiliate marketing, SEO, blogging, and other digital marketing niches. This blog earns money from paid ads, sponsored reviews, paid guest posts, affiliate marketing product sales, etc.
Products
Consultations
E-books
SEO and digital marketing services
To Contents ↑
15. Luke Kling (affLIFT)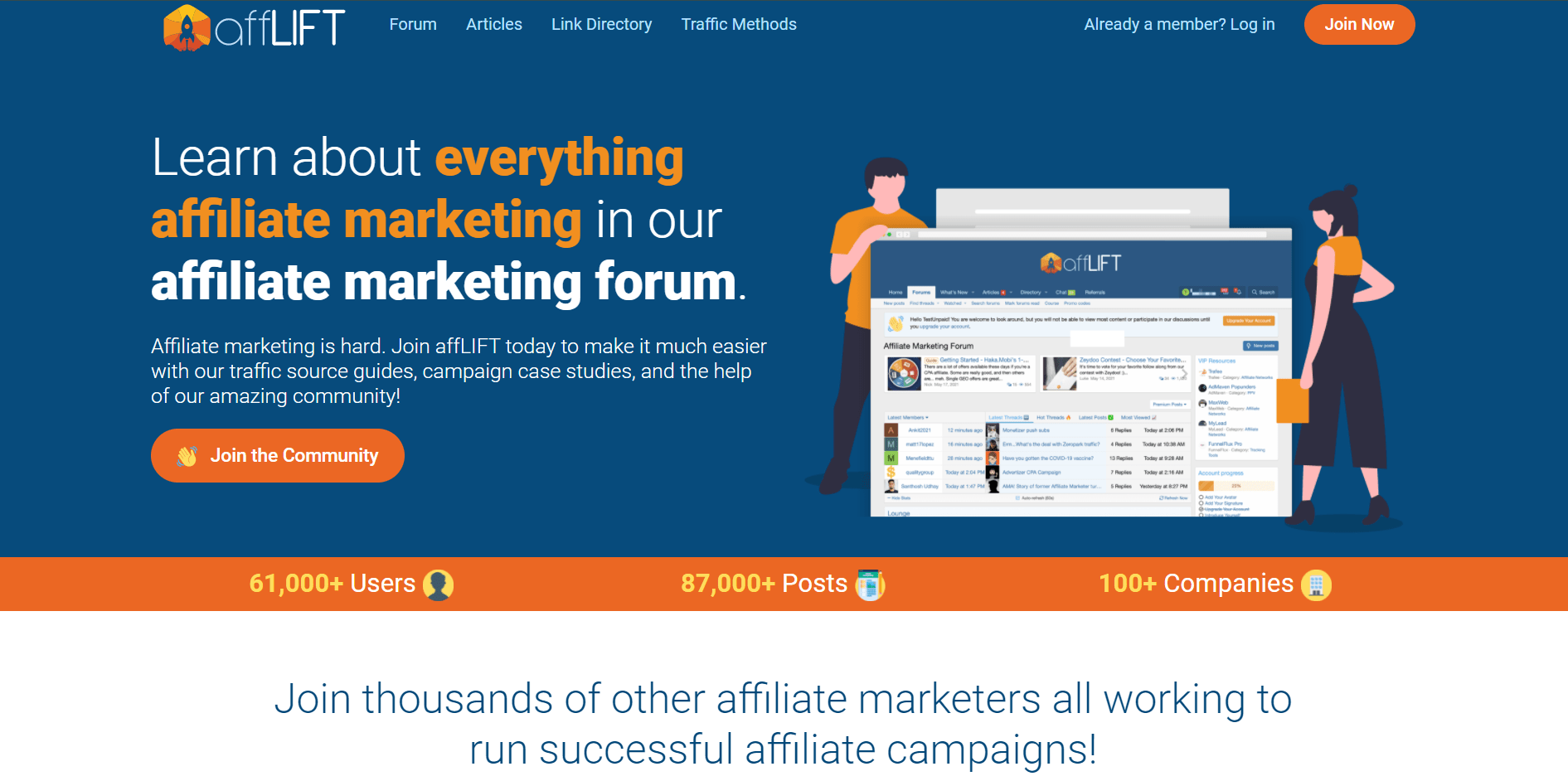 Luke Kling, a well-known affiliate marketer created affLIFT. Join tens of thousands of other affiliate marketers striving to run profitable affiliate campaigns with affLIFT's premium content available in their forum. They offer affiliate marketing guides for everything, including setting up a campaign on popular traffic sources and using tracking software to optimize your campaigns.
affLIFT'S case studies can shorten your learning curve because they share some of their most successful campaigns to show you how they did it. Their forum is full of members with follow-along campaigns that provide feedback on what they're doing right and what they're doing wrong.
To Contents ↑
16. BloggersPassion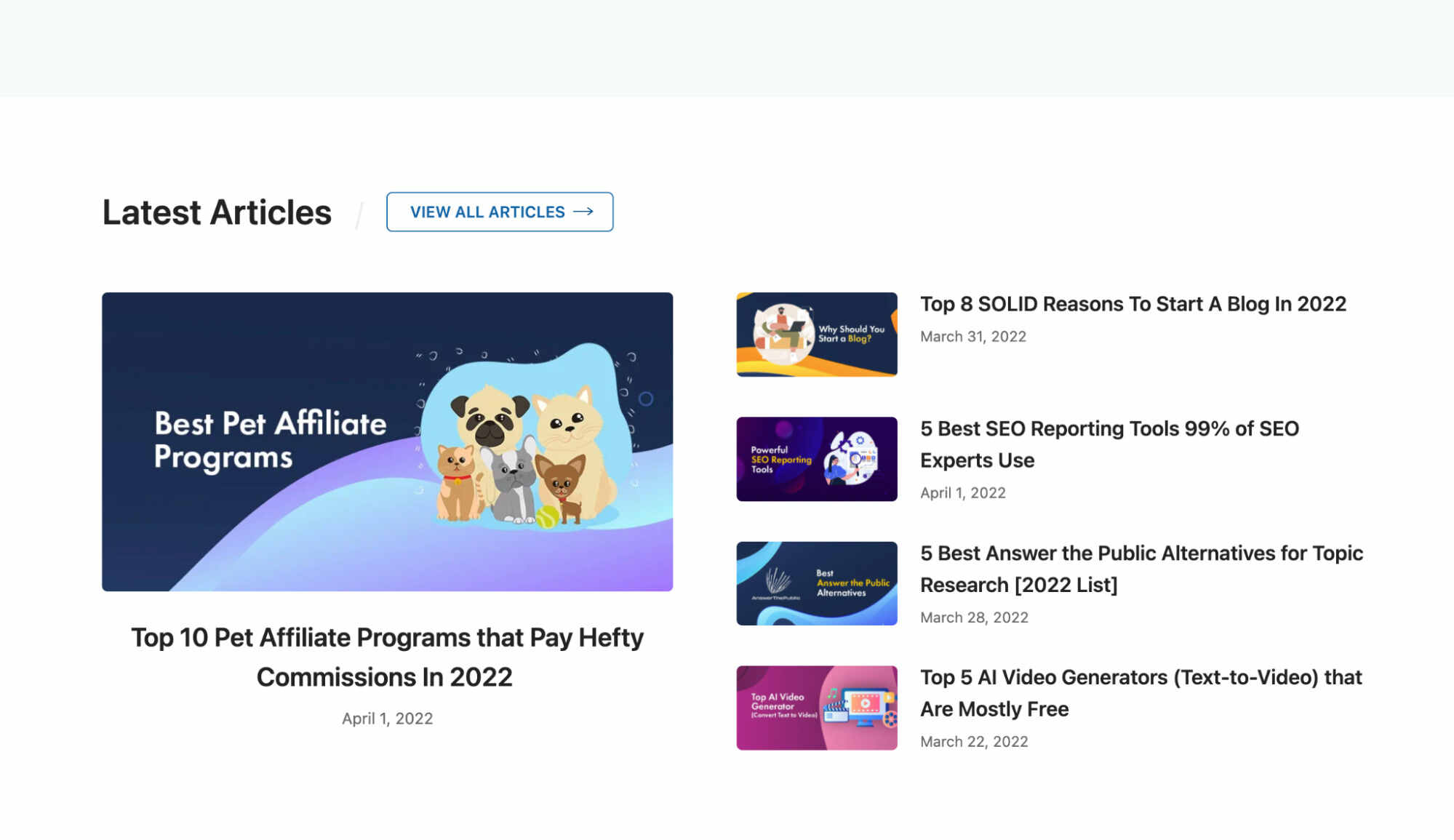 After envying the success of top blogs like Problogger, ShoeMoney, and JohnChow, Anil Agarwal launched BloggersPassion. BloggersPassion teaches blogging and affiliate marketing strategies that can help you make a living online. BloggersPassion is the place to learn about blogging and SEO. It has been featured on Forbes.com, Huffington Post.com, Semrush, Problogger, and Jeffbullas.
Products
To Contents ↑
FAQs
How do I start an affiliate marketing blog?
You must have two things to start a blog in any niche. The first is a good domain name, and the second is web hosting. After launching your blog, you should focus on creating high-quality content and promoting the appropriate products.
How to write an affiliate blog post?
First, do some Google research on the topic you're writing about, and then write your version with affiliate links to the products you're promoting. Always endeavor to establish trust with the content you publish on your blog.
How can I tell if an affiliate marketing blog is good?
The most effective method of learning affiliate marketing is to start your blog and apply what you learn from other affiliate marketing blogs, books, forums, or YouTube videos. You can learn a lot from these fantastic affiliate marketing blogs.
Conclusion
Every successful affiliate marketer with high income was once a novice struggling to make a single sale. The affiliate blogs in this article have a few things in common:
consistency
hard work
networking with influencers
creating and selling products
attracting a large and loyal readers
expertise or willingness to expose and share your progress and failures
a niche with a high growth potential
If you want to increase your affiliate revenue, you'll need to learn these skills. Most newbies fail to make even one affiliate sale due to a lack of patience. They mistake affiliate marketing for a get-rich-quick scheme.
Is it possible to start making money with affiliate marketing without having experience? Yes, this is often the better case: generating passive income by placing advertisements on your website. And that's how Adsterra publishers make over $50 million per year. Another option is to run ad campaigns (also known as buying traffic) for other people's products. This is known as CPA marketing, and our CPA partners earn a lot with us. The choice is yours!