Websites that rank higher in search engines for a specific keyword receive more organic traffic than lower-ranking websites. Several factors affect this ranking dynamic, including SEO strategy, domain authority, and backlink strength.
Content
Suppose you tried out a few dozen SEO tools to increase organic traffic to your website. But for some reason, you're not getting your desired results. Don't worry, we're here to help you out.

We put together some of the best SEO tools to transform your approach to optimization and improve your search engine ranking.
The complete list of SEO tools
Let's start by explaining the three types of SEO tools— on-page SEO tools, off-page SEO, and technical SEO tools. A comprehensive search engine optimization plan must incorporate all three types.
We've reviewed free and paid SEO tools and how they are essential to your overall search engine optimization campaign.
What is on-page SEO?
On-page SEO involves your strategies to optimize an individual webpage to help search engines understand its content and value.
Why on-page SEO matters
On-Page SEO impacts how Google and other search engines interpret a page's content. Proper on-page SEO encourages the search algorithm to rank your web page higher for your chosen keywords. While bad on-page SEO negatively impacts your ranking, irrespective of content quality or backlink profile.
On-page SEO includes keyword research, keyword optimization, and content optimization.
Keyword research
Finding the best keywords to target is arguably the most important aspect of on-page SEO. If your keywords are too competitive, then your chances of moving up the ranks are very slim. Ideally, you should target keywords that are less competitive but still relevant to your niche.
Performing thorough keyword research helps you identify which keywords have the most search volume and also the acceptable level of difficulty for your website to target.
Keyword optimization
The next step is optimizing your web pages for chosen keywords and their semantic alternatives. Keyword optimization includes optimizing the webpage's title tag, header tags, image alt-texts, and text content.
Content optimization
Optimizing text content involves improving the volume of words, using proper header tag formatting, and removing grammatical errors.
Best Keyword Research and optimization tools
Here's a subjective, handpicked selection of top keyword research software for digital marketers:

1. KWFinder helps you find and target relevant long-tail keywords with low competition. Additionally, you can analyze keywords on your competitor's web pages.
KWFinder also provides crucial metrics for keyword analysis, including search volumes with historical data, allowing you to identify trends and seasonal keywords. Its subscription plans start at $29 per month.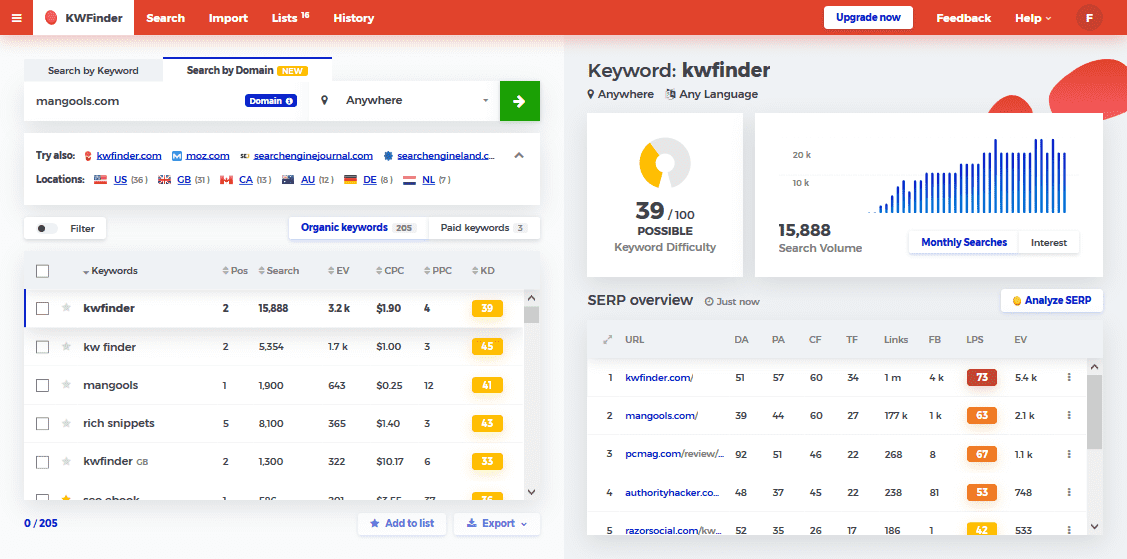 Official site: https://kwfinder.com/
Similar tools: SpyFu, Screaming Frog SEO Spider, Serpstat
2. Answer The Public is a search query extraction tool for market, customer, and content research. It works by pulling people's search queries from Google's suggested results.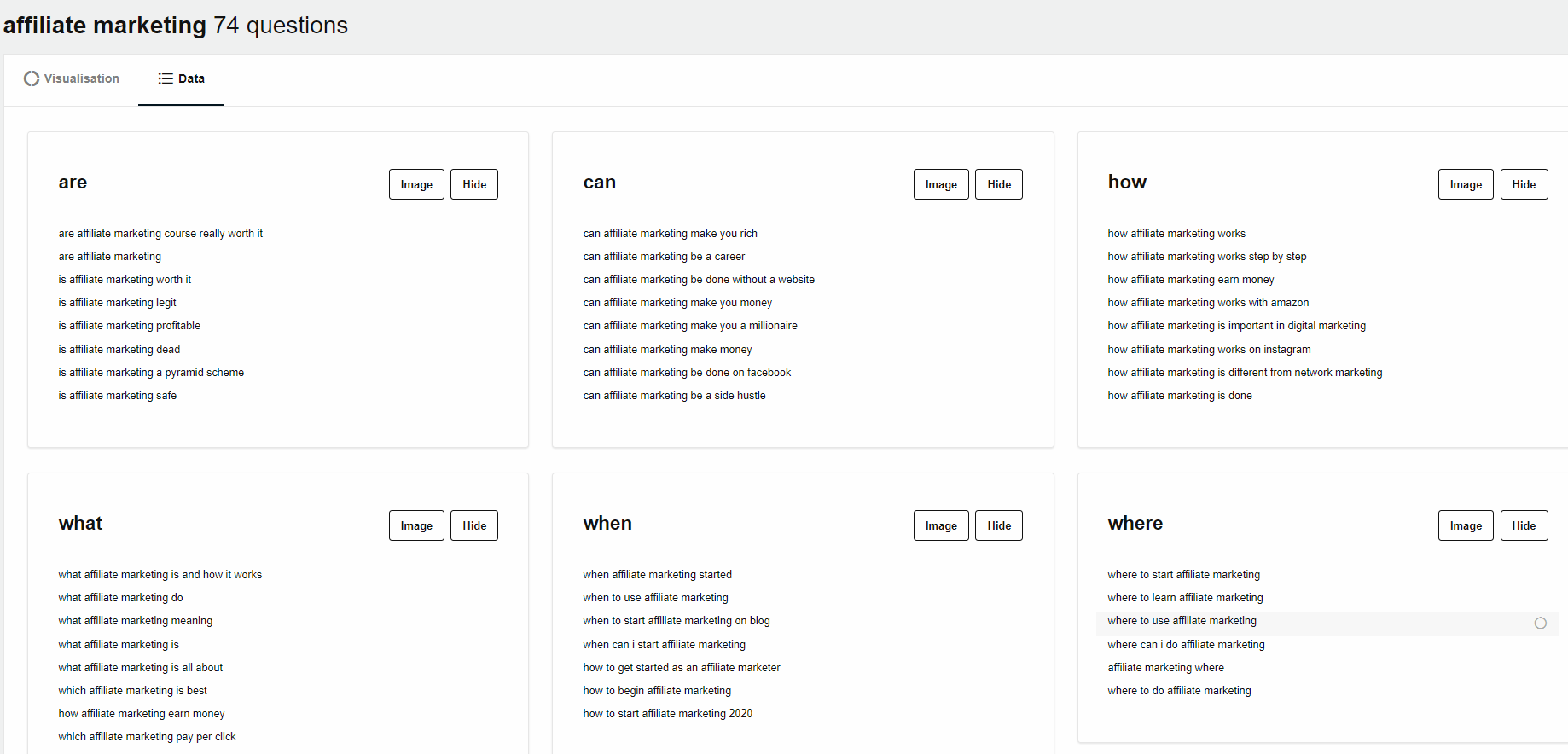 Answer the Public is super convenient for generating topic ideas for content in your niche. It is a freemium SEO tool—you can research two different queries a day for free. Subscription plans start at $99 per month.
Official site: https://answerthepublic.com/
Similar tools: Keyword Sheeter, Keywordtool.io
3. Google Keyword Planner is Google's top keyword research tool for generating keyword ideas from a website, URL, or seed of words.
While Keyword Planner lacks absolute search volumes, it helps find keyword ideas that you might've missed using traditional keyword research tools. It's worth mentioning that Google Keyword Planner is a free SEO tool.
Official site: https://ads.google.com/home/tools/keyword-planner/
Similar tools: Keyword tool, Google trend, Keyword Discover
4. Ahrefs Keyword Generator extracts the keyword ideas for any seed phrase from Ahrefs database of over 10 billion keywords across 200 countries. It also shows you an estimated monthly search volume for each suggestion and the Keyword difficulty for the first ten suggestions.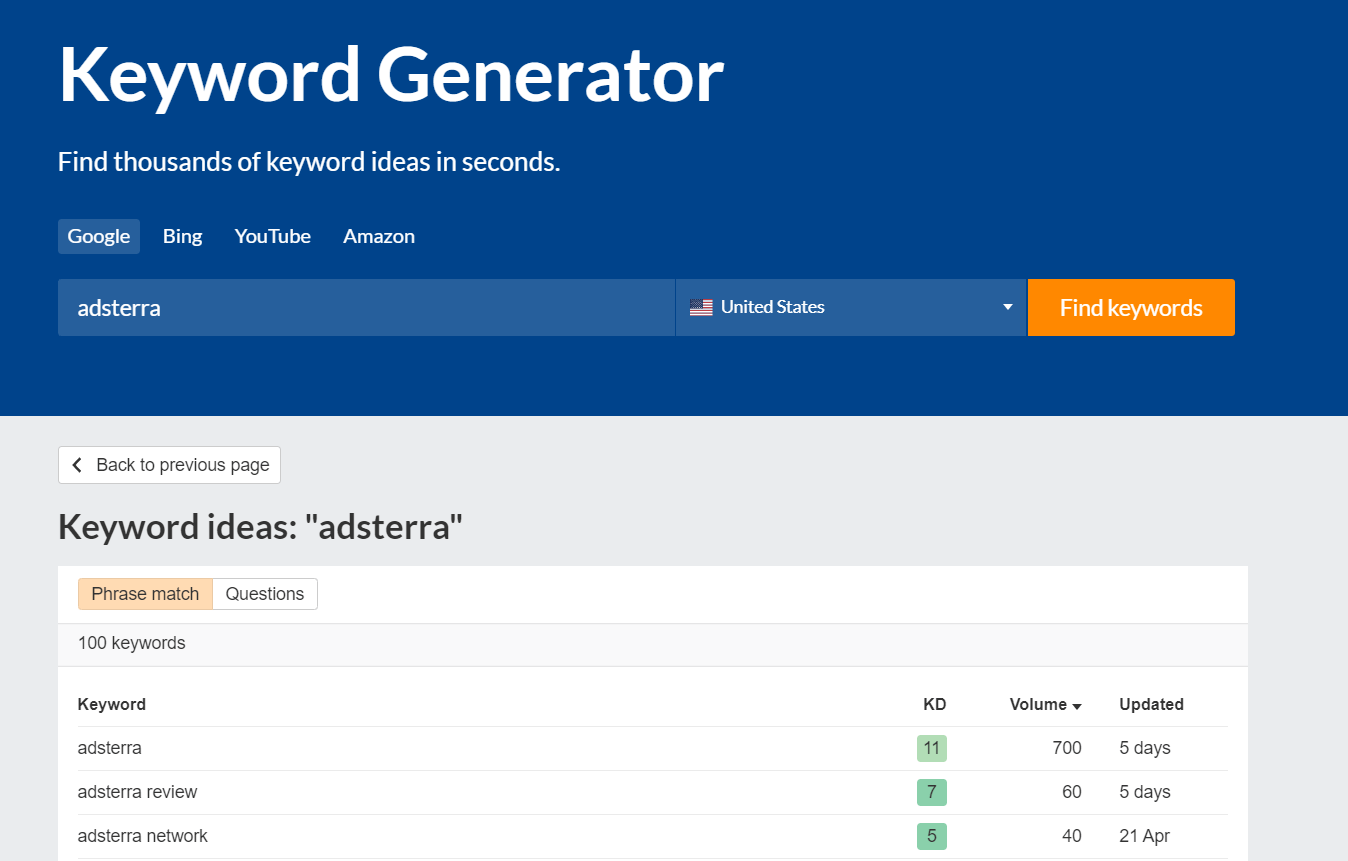 Official site: https://ahrefs.com/keyword-generator
Similar tools: Keyword Magic Tool, Longtail Pro
Other on-page SEO tools
Here's a list of SEO tools for overall on-page optimization. Some tools offer free SEO analysis, site audits, and SEO reports:

1. Rank Math is a WordPress SEO plugin that simplifies content optimization with built-in suggestions based on best practices. Control which web pages are indexable and how you want your website to appear in search with Structured data.
You can also add titles, meta descriptions, and Open Graph meta tags to posts and pages. Rank Math's subscription plans start at $59 per year.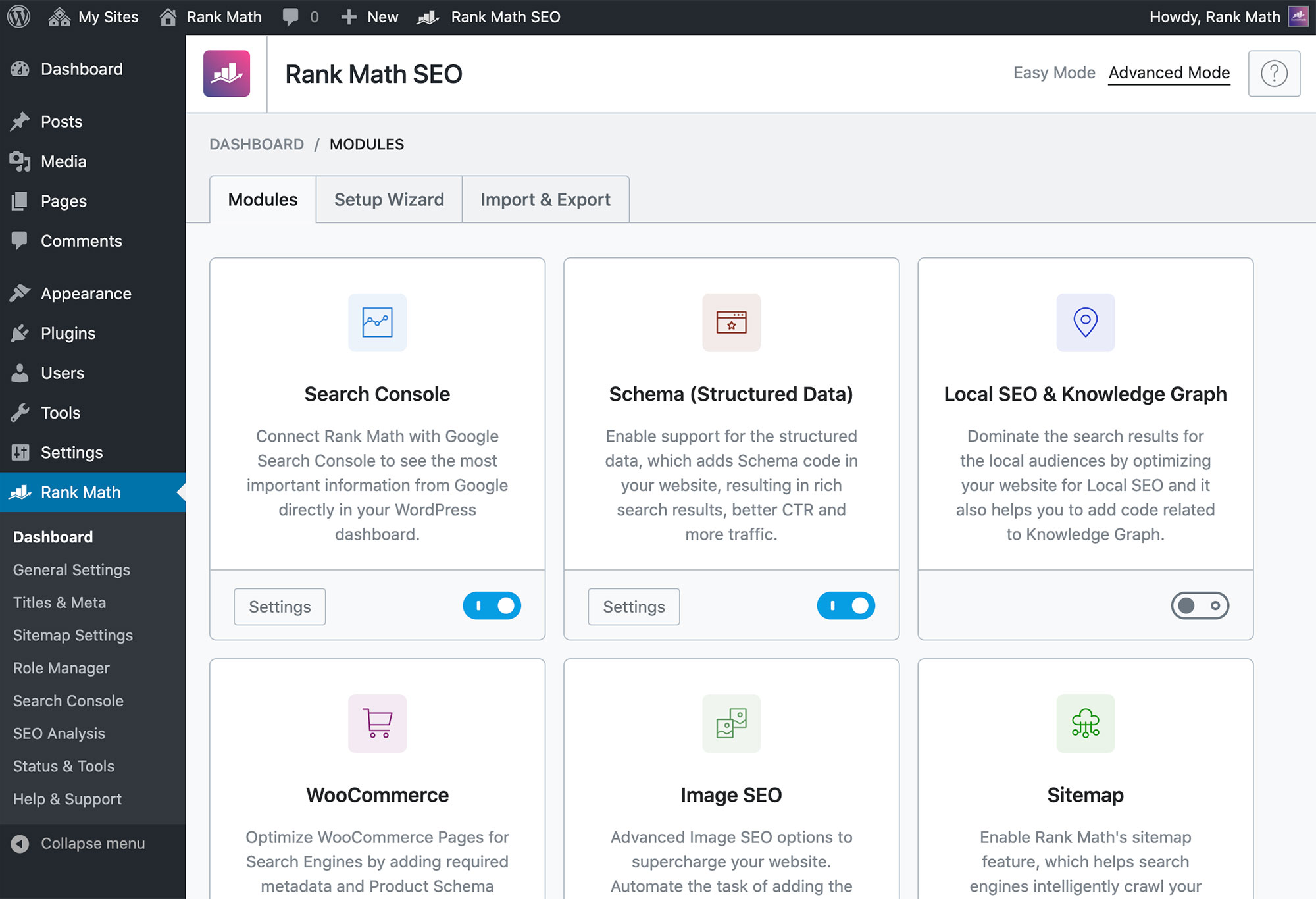 Official site: https://rankmath.com/
Similar tools: Yoast SEO, The SEO Framework
2. SERPSim is a free SEO tool for checking what your web page will look like on Google's search results page. Use this tool to avoid title and meta, and URL truncation in the search results.

Official site: https://serpsim.com/
Similar tools: MozBar, Snippet Optimizer
3. Moz On-Page Grader analyzes a webpage by comparing it to a preexisting checklist of SEO benchmarks. With this on-page SEO tool, you can get a report of what keywords are helping and damaging your page, as well as key metrics to monitor. Moz pro's subscription plan, which includes full access to the On-Page Grader tool, starts at $99 per month.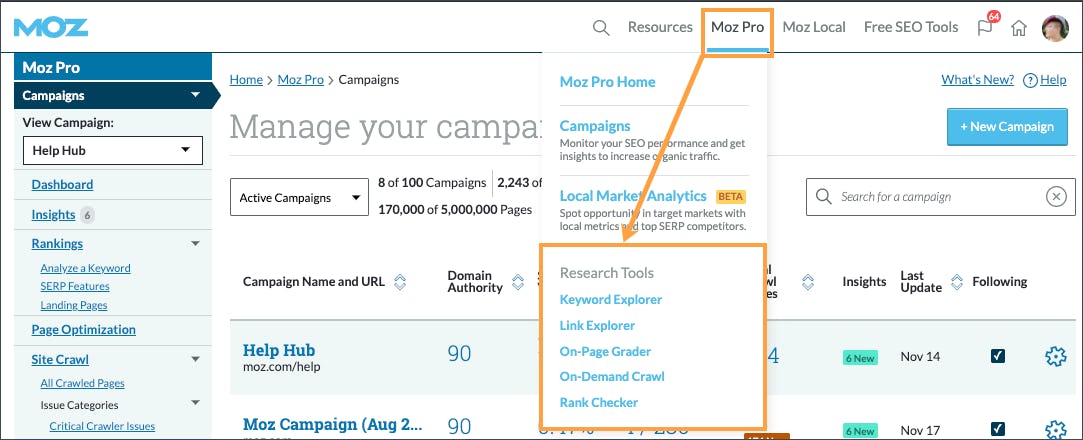 Official site: https://moz.com/tools/onpage-grader
Similar tools: Website grader, WebCEO
4. Google's Rich Results Test checks pages for rich snippets in the search results by scanning the page's structured data markup. Rich Snippets are Google's way of providing additional context directly in SERPs, allowing users to understand search results better. Google's Rich Results Test is free.
Official site: https://search.google.com/test/rich-results
Similar tools: Schema.dev, Classy Schema Viewer
5. Merkle's Schema Markup Generator (JSON-LD) is a free SEO tool for creating structured data markup in the JSON-LD format.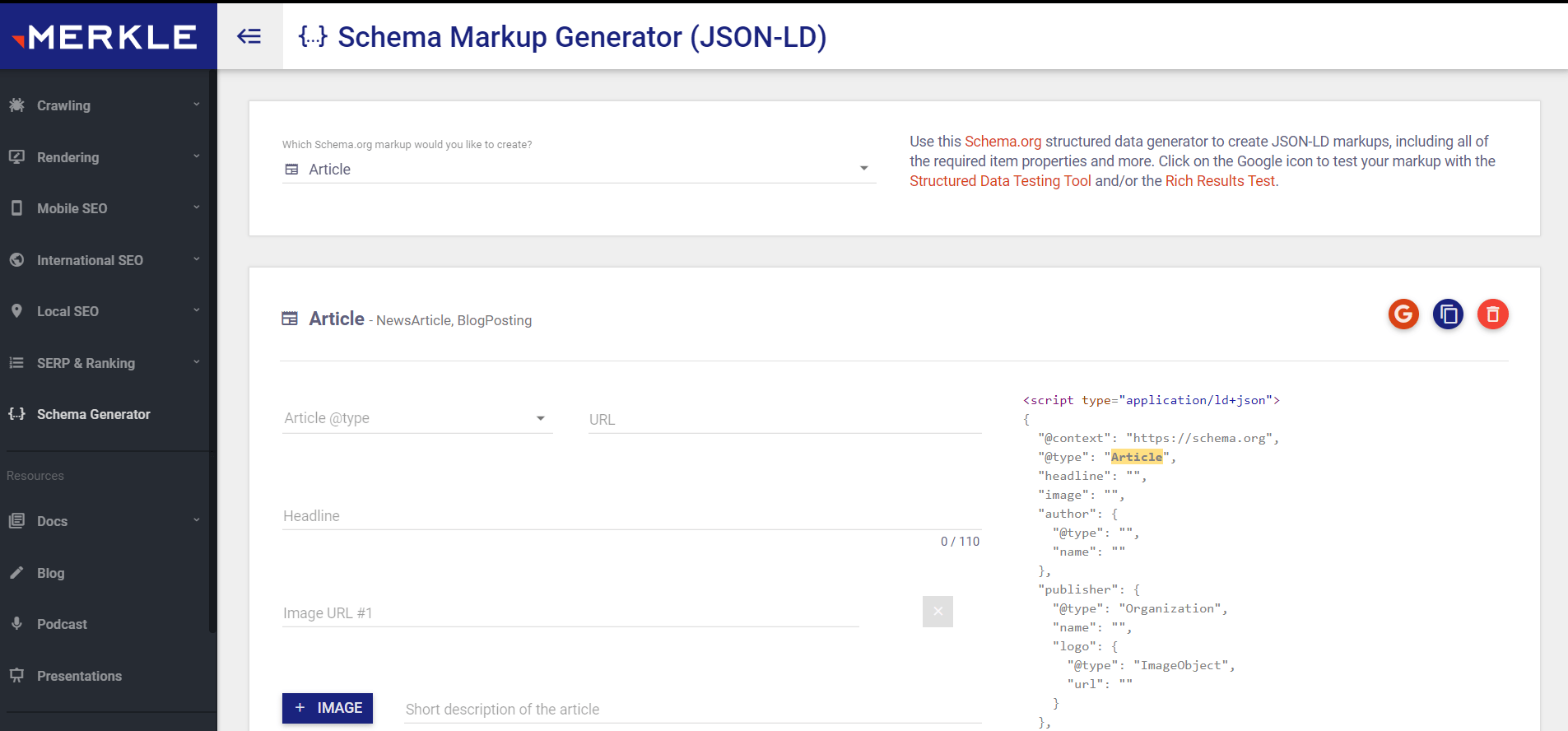 You only have to select a type of Schema markup (product, recipe, video, and more) from the drop-down list. Then fill in the form, and copy and paste the generated markup to your website.
Official site: https://technicalseo.com/tools/schema-markup-generator/
Similar tools: JSONschema.net, Classy Schema Viewer
6. Ahrefs' SEO Toolbar is a free SEO tool available as a browser extension for Chrome and Firefox. It provides an SEO audit for web pages and a complete SEO report. This tool also checks for broken links, traces redirect chains and also highlights no-follow links.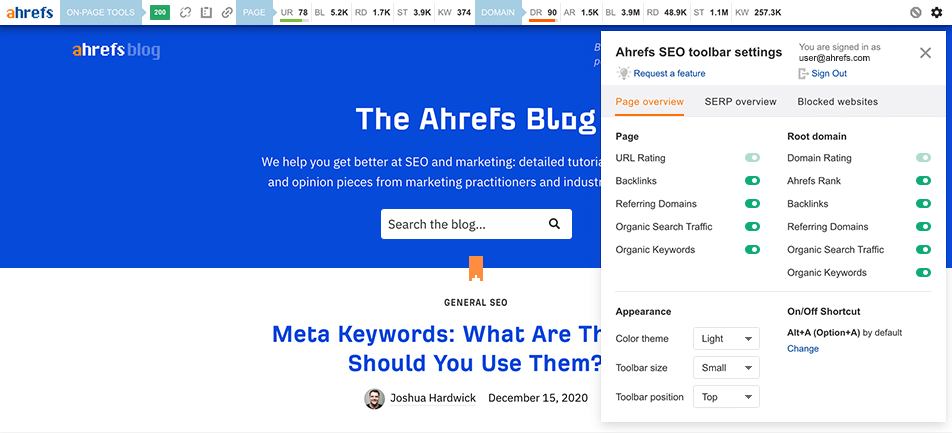 Official site: https://ahrefs.com/seo-toolbar
Similar tools: MozBar, UberSuggest
What is off-page SEO?
Off-page SEO includes link building, influencer outreach, content marketing, Forum Posting, local listings, and more. Off-page SEO tools help search engines see that your website's content is credible, valuable, and authoritative.
Why off-page SEO matters
Search engines significantly consider what others think about your product, service, or website. Lots of traffic from social media and backlinks from trustworthy websites inform the algorithm that your website has valuable content.
Off-page SEO is primarily about building the right backlinks, i.e., hyperlinks with link equity.
Link equity refers to the value or authority passed from one page or website to another through do-follow hyperlinks — links with an HTML attribute that allows search bots to follow them.
What is link building?
Link building is the process of improving your backlink profile by acquiring do-follow hyperlinks from other high-quality websites to yours. When combined with a solid on-page SEO, great content, and a good user interface, it effectively drives more organic traffic to websites.
We've listed some of the best link-building tools on the market today:

1. Ahrefs' Backlink Checker provides a list of the top 100 backlinks to a website or a specific web page. It also shows the top 5 pages and anchor texts, number of backlinks, and referring domains. You can also check your website's Domain Rating — its backlink profile strength on a 100-point scale — with Ahrefs' Backlink Checker. Subscription plans start at $99 per month.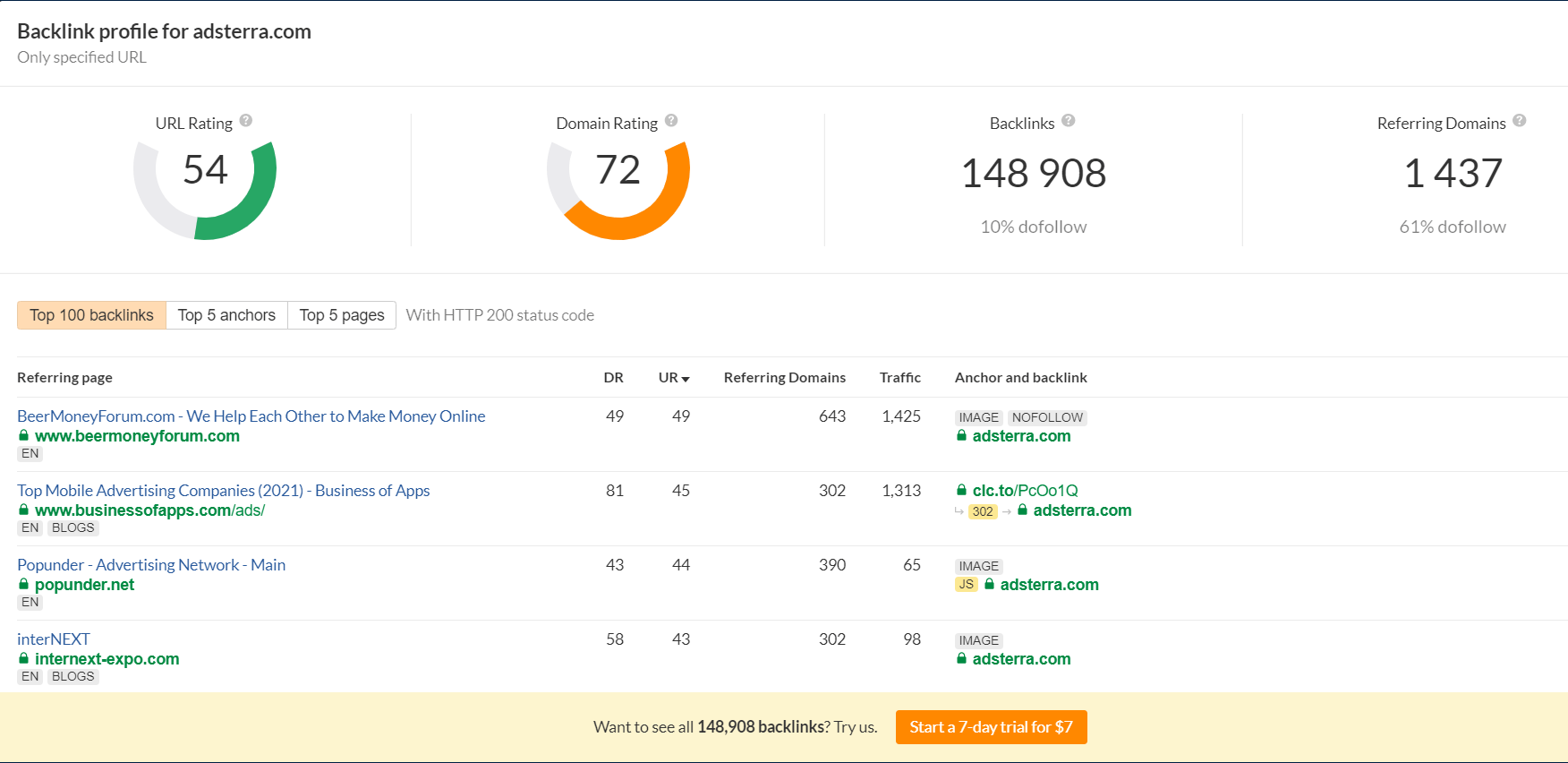 Official site: https://ahrefs.com/backlink-checker
Similar tools: SEO SpyGlass, Seobility
2. Ubersuggest is a free backlink checker that shows which websites link to you and your competition. As one of the most comprehensive and cheaper SEO tools on the market, Ubersuggest is popular with bloggers and affiliate marketers.
This SEO tool is free for three searches a day. There's also widespread doubt over its accuracy compared to more expensive options. With subscription plans starting at 12 per month, Ubersuggest is the cheapest option for checking key backlink metrics.

Official site: https://neilpatel.com/ubersuggest/
Similar tools: OpenLinkProfiler, LinkMiner
3. SEOProfiler offers an intuitive interface and the option of filtering links based on multiple criteria — link quality, do-follow, among others.
Create a free account to access its link analysis features and enjoy the free plan for one week.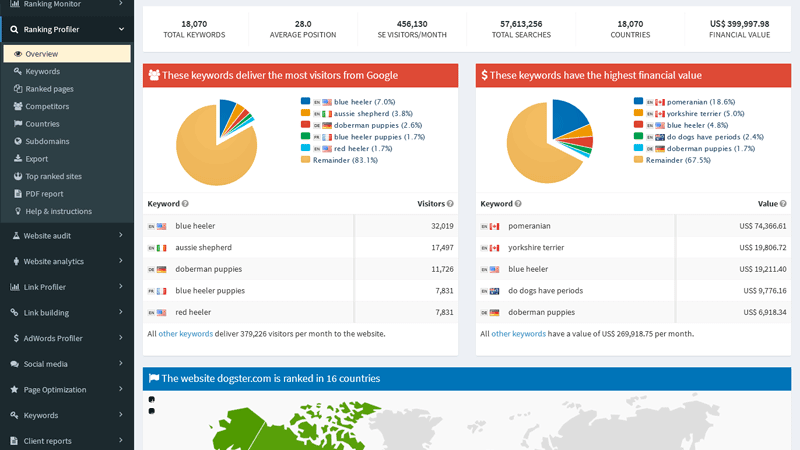 SEOProfiler's Link Influence Score determines a backlink's quality. It also lets you eliminate backlinks from corrupted sources, hurting your backlink profile and overall SEO strategy. Subscription plans start at $69.95 per month.
Official site: https://www.seoprofiler.com/
Similar tools: Monitor Backlinks, Linkody's Free backlink checker
4. Monitor Backlinks manages, monitors, and tracks backlinks that lead to your website. This SEO platform also provides information on how to conduct backlink research and create better backlinks. Subscription plans start at $25 per month.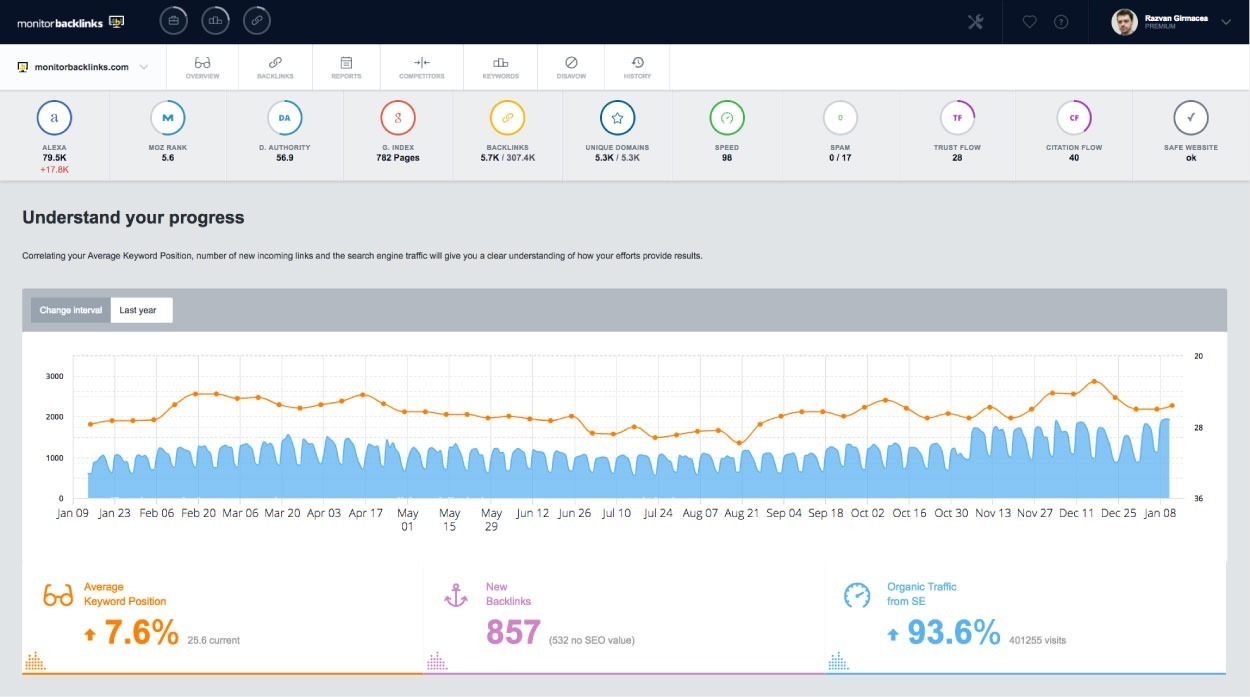 Official site: https://monitorbacklinks.com/
Similar tools: Smallseotools backlink checker, Rankwatch
What is technical SEO?
Most affiliate marketers and webmasters see SEO as having two parts: on-page optimization and off-page optimization. A lot of the time, technical SEO is overlooked. While some people are unaware of the subject, others get nervous when they hear 'technical SEO'.
Technical SEO improves your website's chances of moving up the ranks for relevant keywords and phrases. It focuses on analyzing how well search engines are crawling and accessing your website. We've covered several Technical SEO tools that can give your website the boost it needs.
1. Google Search Console is a free SEO tool by Google that helps you fix your website's appearance in web and mobile search results pages. You can use the Search Console to find and fix technical errors, submit sitemaps, check AMPs, review structured data issues, and more.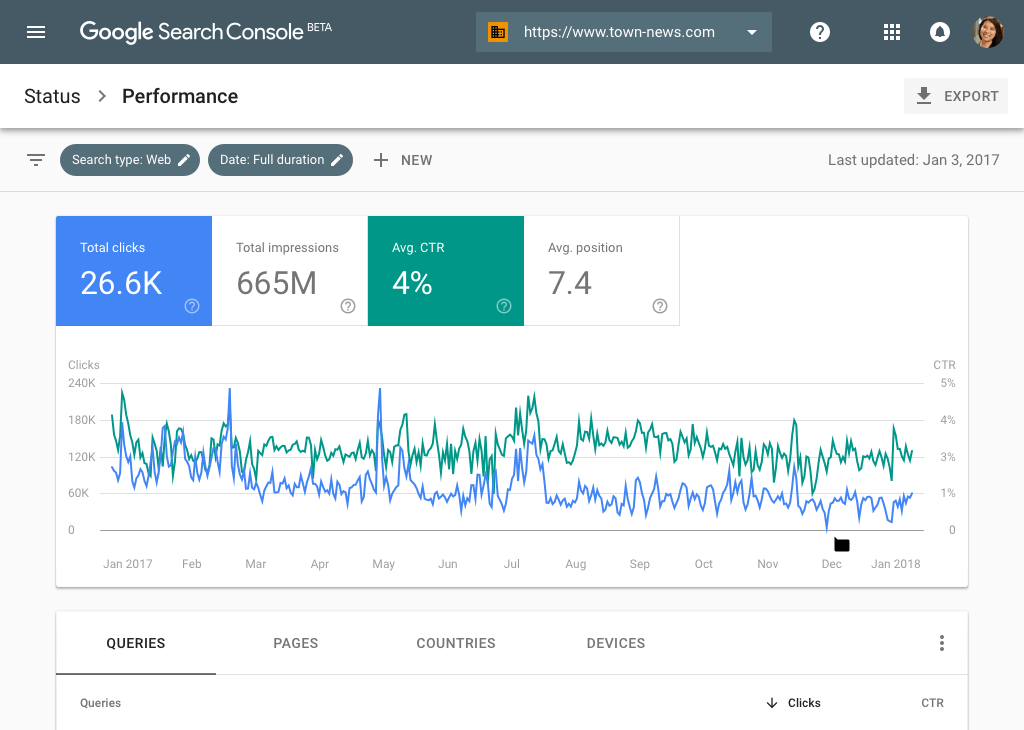 Official site: https://search.google.com/search-console
Similar tools: Screpy, Keylogs

2. Website Grader by HubSpot lets you analyze your website (domain, subdomain) by providing a free SEO audit of your domain's performance.
Website Grader's free domain analysis shows you performance data across several categories, including Mobile, SEO, and Security.
This free tool also offers simple solutions to improve your website in categories with low scores.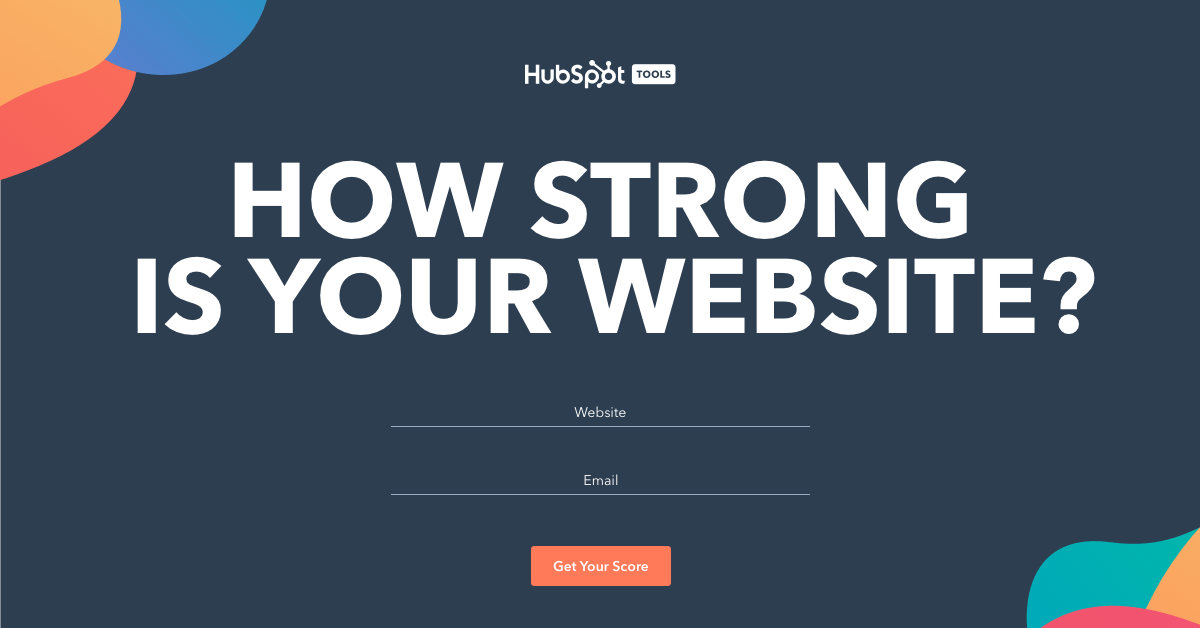 Official site: https://website.grader.com/
Similar tools: Nibbler, Woorank
3. Ahrefs Webmaster Tools helps improve your website's SEO performance by monitoring your website's SEO health and checking performance issues. In addition to discovering how much organic traffic you're receiving, you can also inspect your backlinks and keywords driving traffic to your website. Ahrefs Webmaster Tools is free for website owners.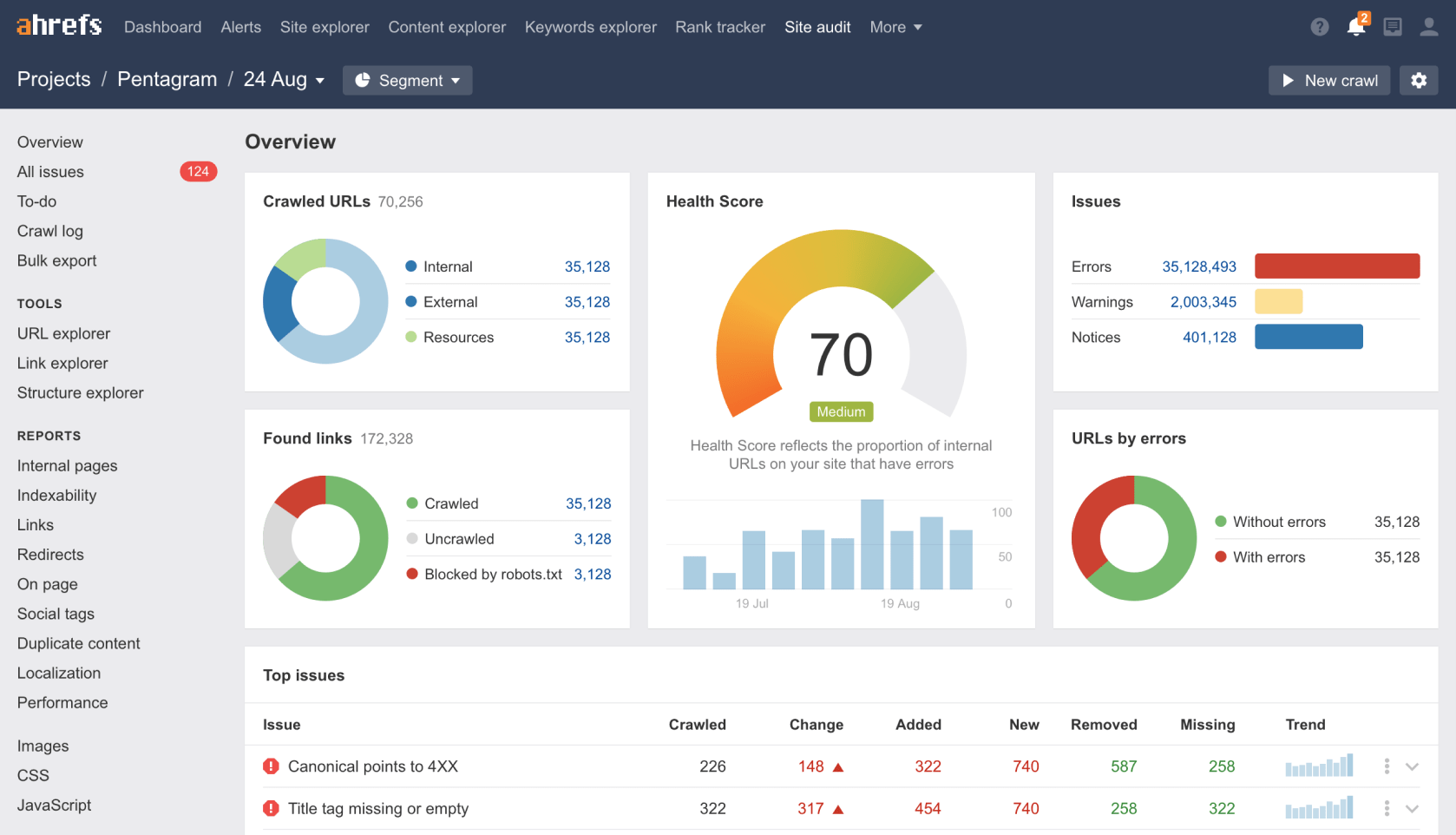 Official site: https://ahrefs.com/webmaster-tools
Similar tools: Sitechecker, Serpstat Website SEO Checker
4. Google's PageSpeed Insights analyzes a web page's site speed on mobile and desktop devices and measures user experience. Additionally, it shows you how to fix any errors to help improve the speed or user experience.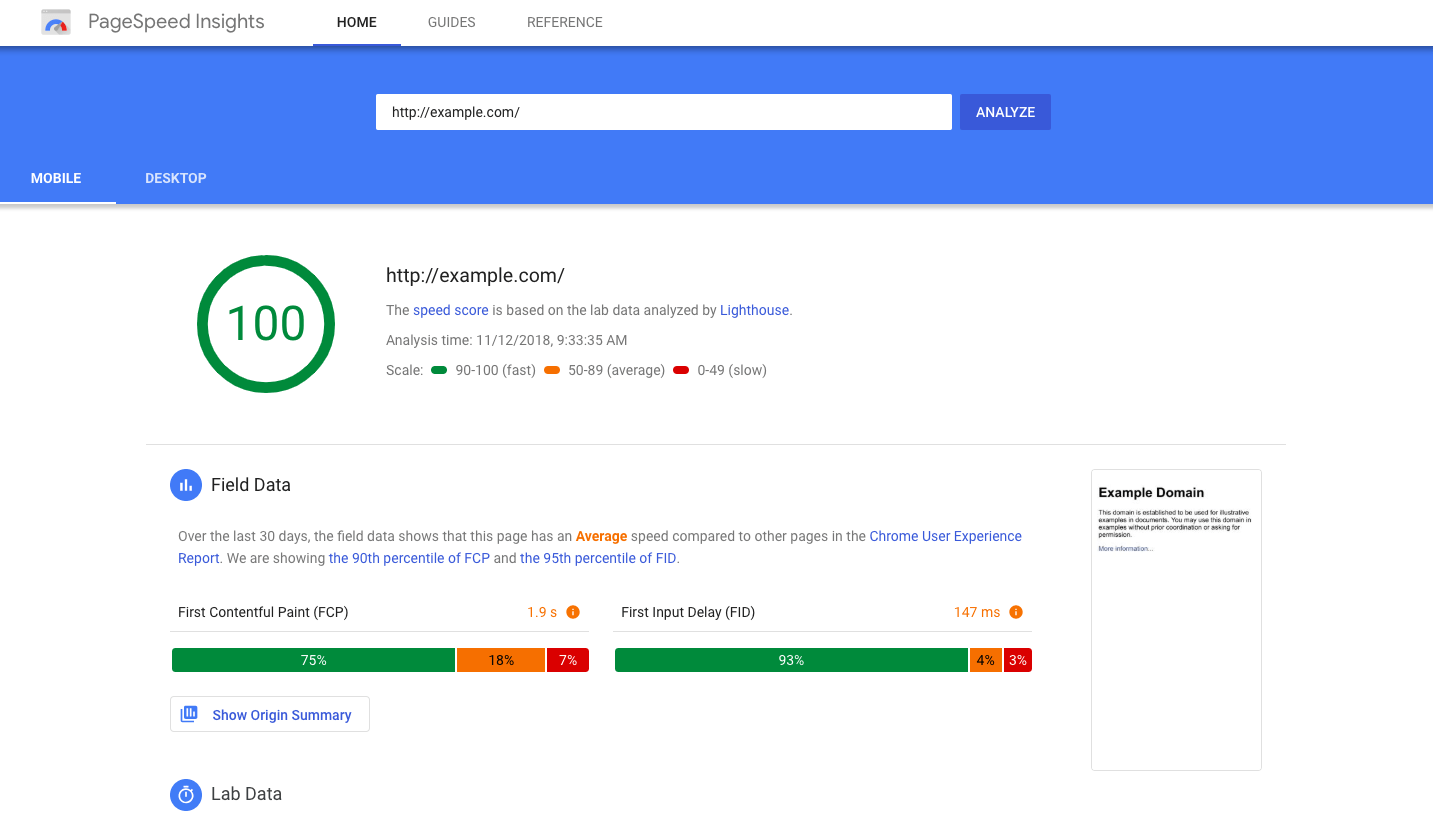 Page speed directly affects a webpage's ranking on SERPs. A shorter page load time can improve your rankings and make your user experience more enjoyable.
Official site: https://pagespeed.web.dev/
Similar tools: GTmetrix, Pingdom
5. Screaming Frog is a desktop-based website crawler for analyzing and auditing technical and on-page SEO. Use its free version to crawl up to 500 URLs. This tool highlights duplicate page titles and descriptions and faulty URL structures, so you discover what needs to be fixed. Screaming Frog is a freemium tool with subscription plans starting at £149.00 per year.
Official site: https://www.screamingfrog.co.uk/seo-spider/
Similar tools: Wildshark SEO, Spotibo
6. SEO Browser is a free SEO tool that shows you a website as search engines see it. Use it to ensure that all your page content appears the way you want it to on SERPs.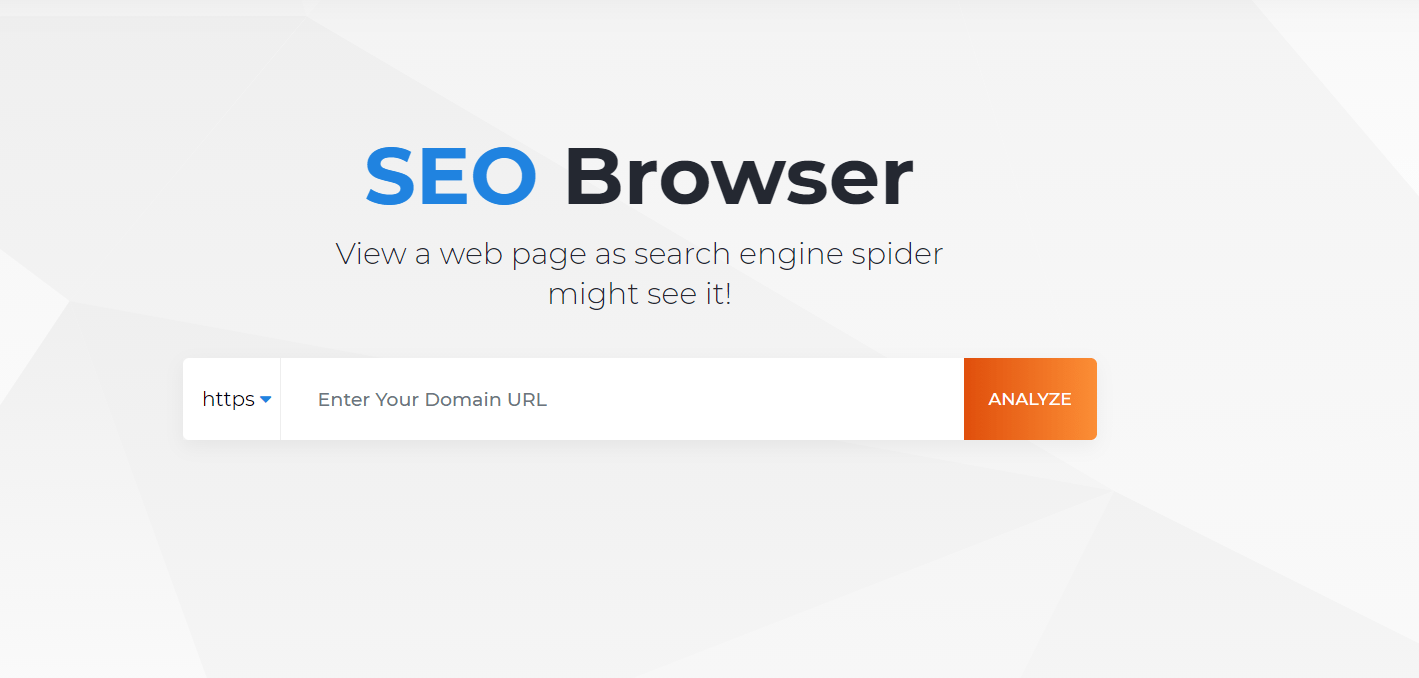 Official site: https://www.seo-browser.com/
Similar tools: MozBar, UberSuggest
7. Smush is a free WordPress plugin for optimizing images on a webpage by compressing and resizing them. Image sizes on a webpage impact its page load time and, subsequently, the site speed. With Smush, you can compress images in any directory and optimize all the images on your website.
Official site: https://wordpress.org/plugins/wp-smushit/
Similar tools: Optimole, Imagify
8. Where Goes shows you redirect paths for any URL and the type of redirect (for example, 3XX ). A URL redirect allows a web page to be accessed via more than one URL address. When a browser attempts to open a redirected URL, a webpage with a different URL is displayed. Unnecessary redirects slow down your website and result in a poor user experience. Where Goes also shows you the total number of redirects in the chain.
Although Google confirmed that redirects do not affect PageRank dilution, chain redirects waste crawl budget. We recommend replacing them with more viable options.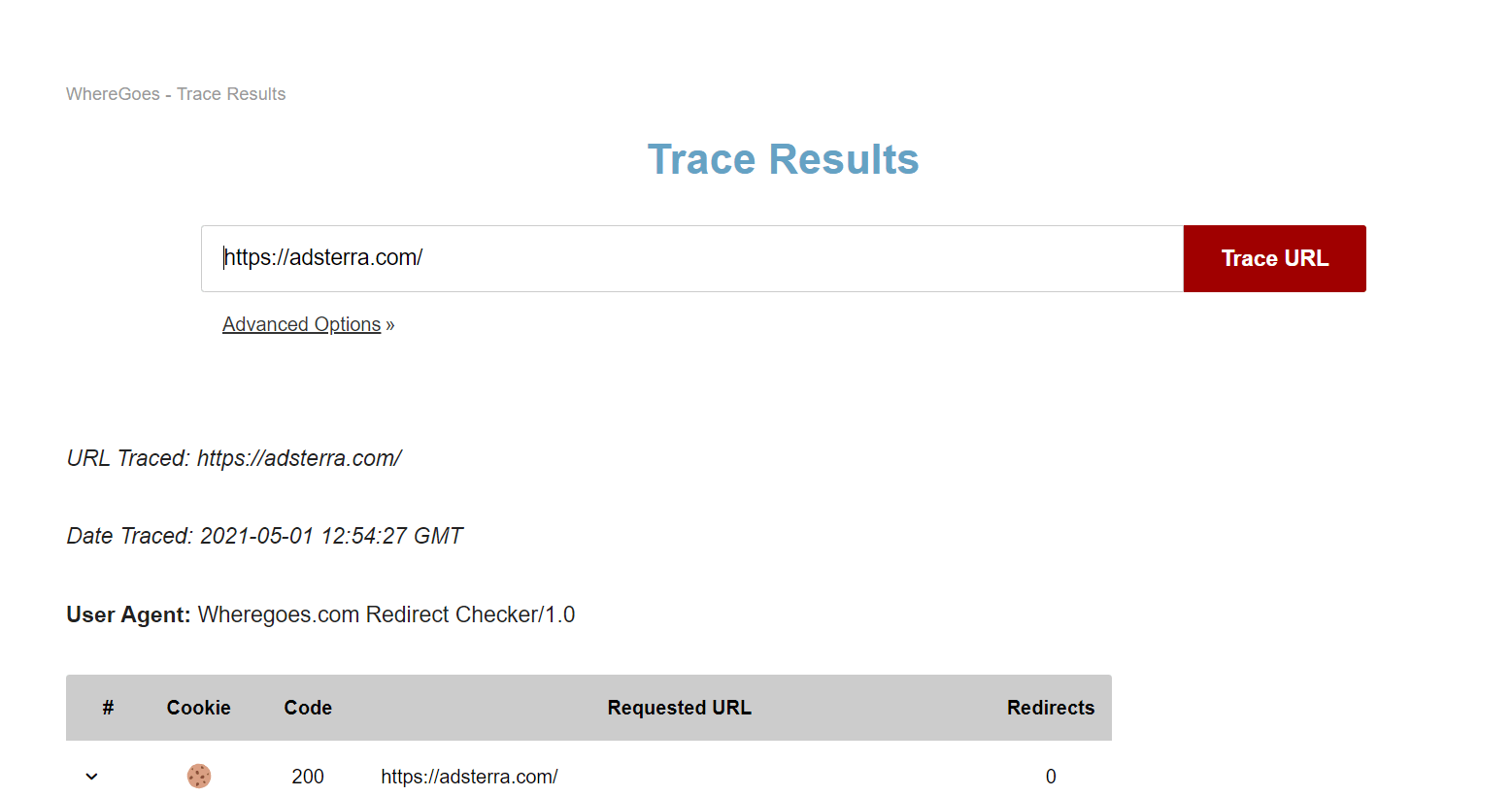 Official site: https://wheregoes.com/
Similar tools: Redirect Detective, Redirect Checker
9. Robots.txt Generator tool creates an adequately formatted robots.txt file for any purpose — bots, subdirectories, and more. A robots.txt file tells search engine crawlers how to crawl pages on their website.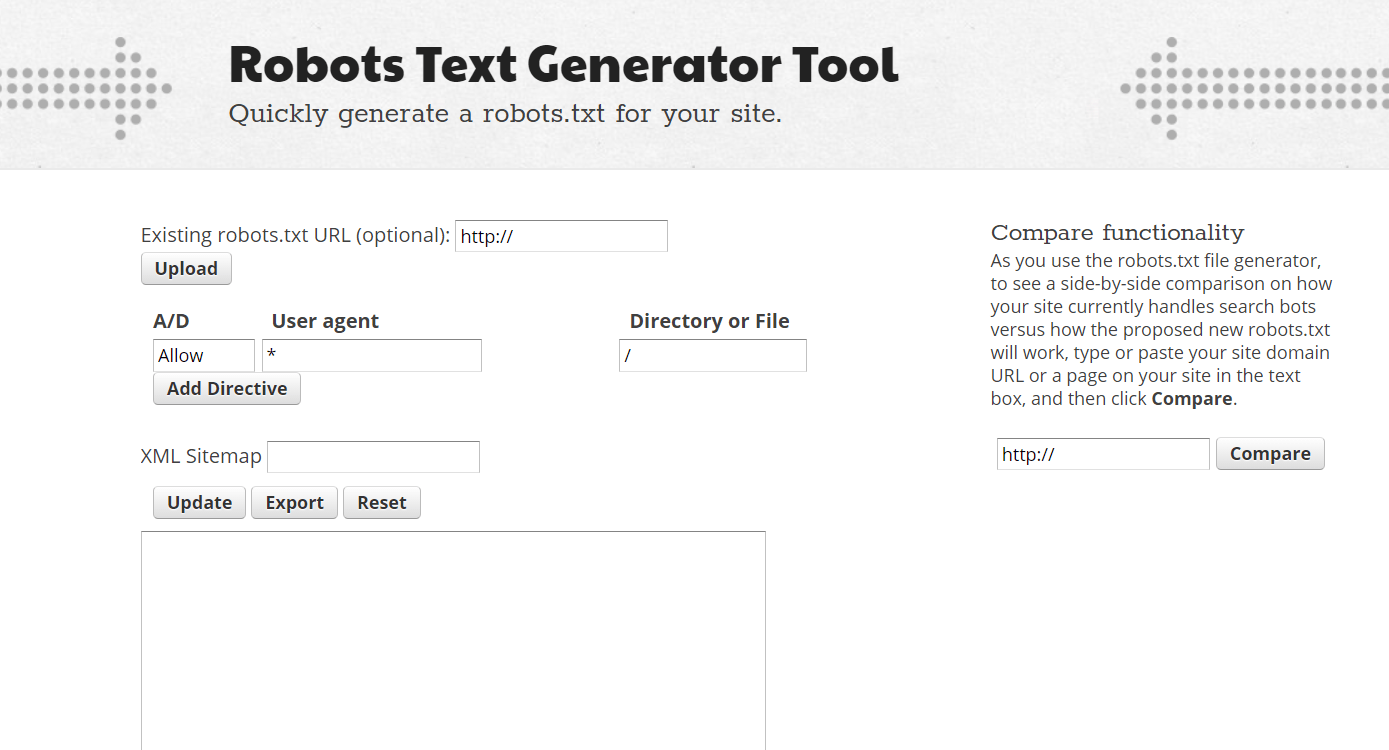 Official site: https://www.internetmarketingninjas.com/seo-tools/robots-txt-generator/
Similar tools: SureOak, SEOptimer
10. Google Analytics is a marketing tool that lets you evaluate your SEO efforts.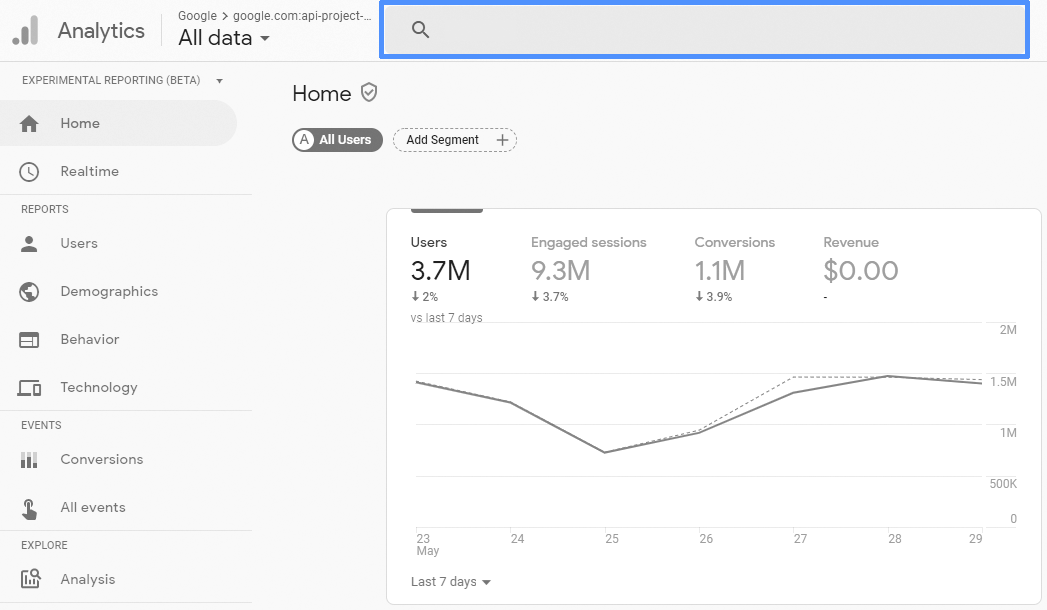 Official site: https://analytics.google.com/analytics/web/
Similar tools: Leadfeeder, Smartlook
11. SEMRush is a comprehensive SEO suite that helps optimize your marketing workflow. It encompasses SEO, content, affiliate marketing, advertising, social media, competitive research, and more.
SEMRush lets you generate a comprehensive backlink report of your domain and your competitors' domains. Moreover, this SEO tool can help you discover backlink opportunities and clean your client's link profile. Subscription plans start at $119.9 per month.
Official site: https://www.semrush.com/
Similar tools: Ahrefs, SEranking
12. SEranking provides top-notch custom reporting and in-depth keyword research tools supported by a database of 2 billion keywords. This cloud-based SEO tool uses a flexible pricing model based on your SEO needs. But SEranking's optimum plan starts at $31 per month.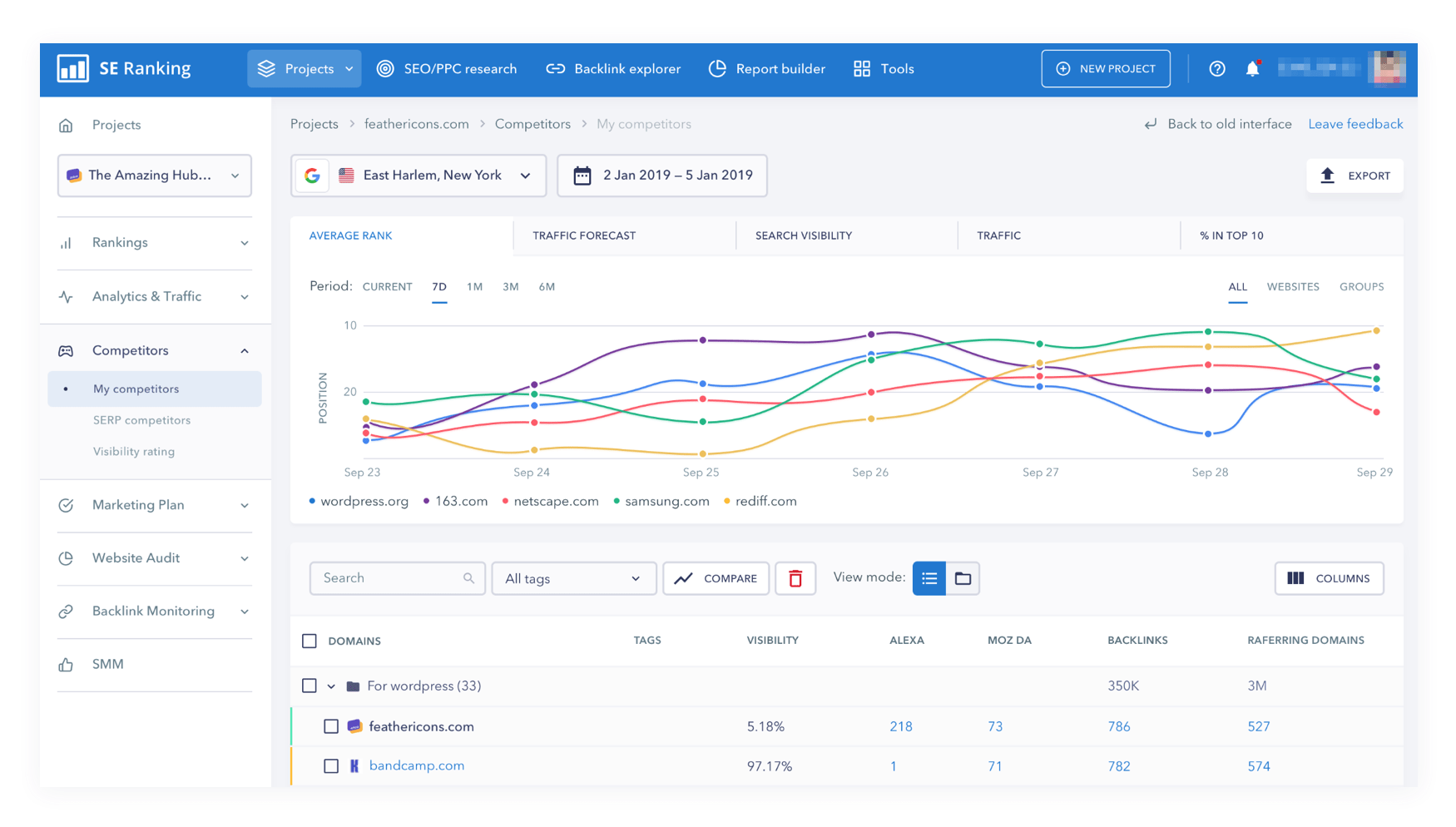 Official site: https://seranking.com/
Similar tools: Jaaxy, Brightlocal
13. Serpstat offers an intuitive, in-depth keyword research tool for both your website and your competitors'. It allows you to see SEO metrics presented in colorful graphs and number coding. Serpstat's multi-user plans are beneficial to companies with larger SEO teams. Subscription plans start at $69 per month.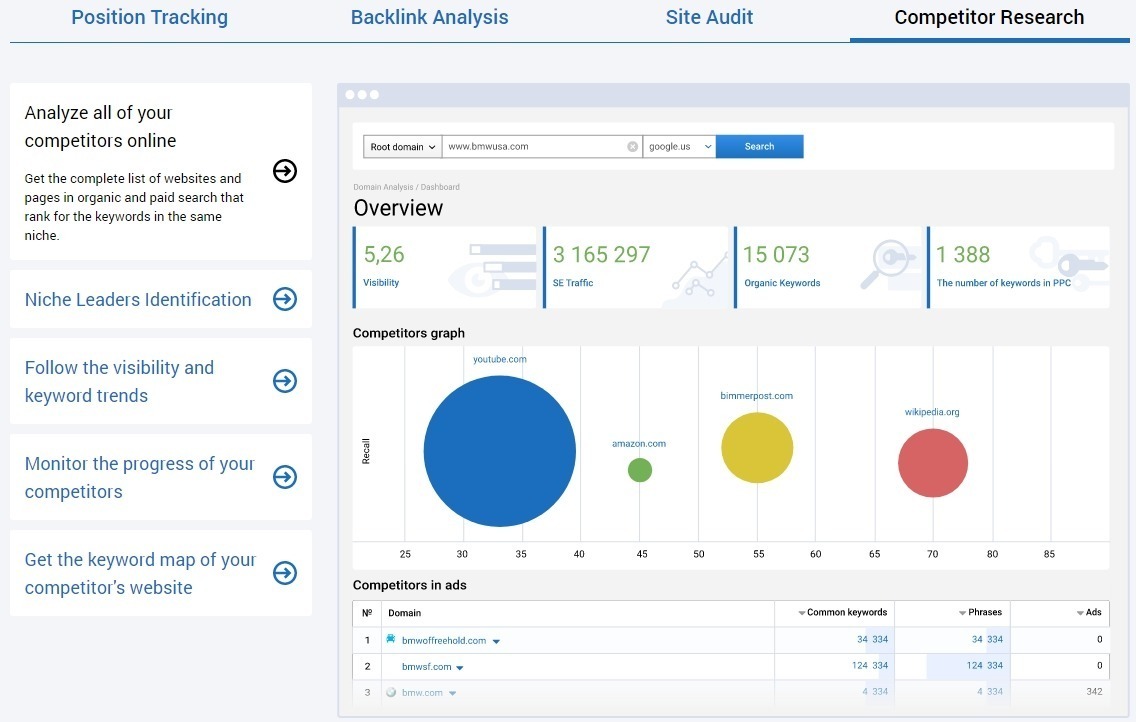 Official site: https://serpstat.com/
Similar tools: Hubspot, Seodity
14. WebCEO features SEO Tools for Keyword Research & Rank Tracking. It also provides tools for Site Audits, Content Submission, and checking backlinks. WebCEO allows you to integrate your Google Analytics account for better reporting. Subscription plans start at $39 per month.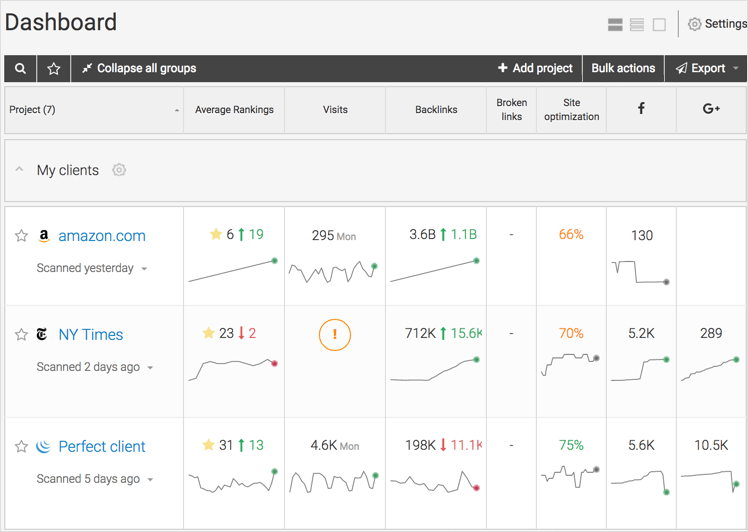 Official site: https://www.webceo.com/
Similar tools: SEO Powersuite
15. SpyFU provides an in-depth and comprehensive competitor analysis. With its database of 80 million domains and 5 billion results, you can uncover your competitor's secrets to a successful SEO strategy. SpyFu's subscription plans start at $39 per month.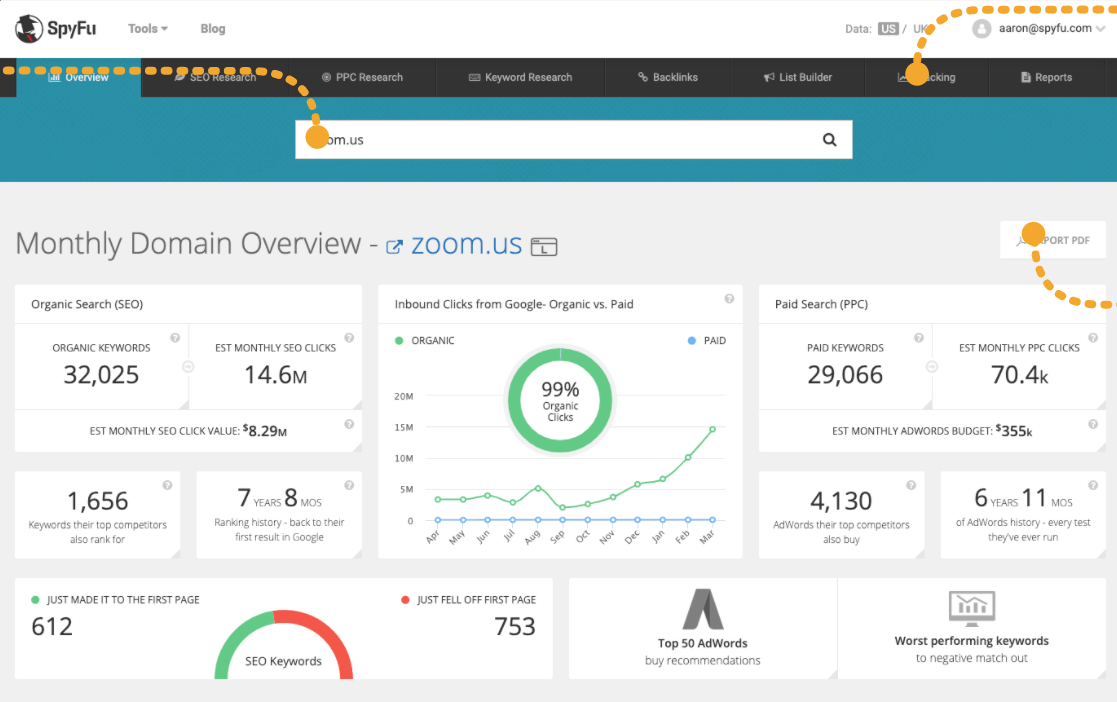 Official site: https://www.webceo.com/
Similar tools: iSpionage, Similarweb Pro
16. Moz Pro is a complete SEO platform that combines keyword research and competitor analysis with content marketing. Its user-friendly interface makes it a practical SEO tool for everyone. In addition to limited free uses, Moz Pro's subscription plan starts at $99 per month.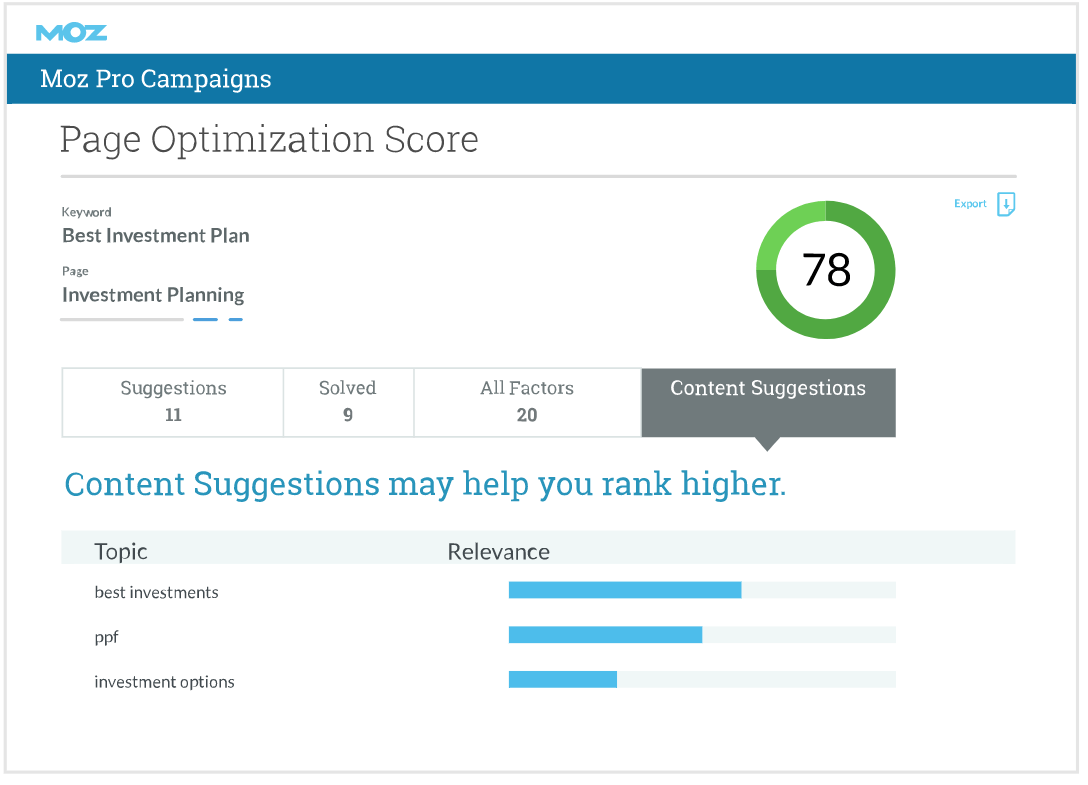 Official site: https://moz.com/mozpro/lander
Similar tools: Raven tools, UpCity
Conclusion
Doing business online means monitoring your competitors, target audience, search engine updates, and new technologies.
Our SEO tools list contains everything you need to devise your blog's content plan, increase your site's domain, spy on your competitors' target keywords, and finally get quality traffic that converts like you want it.
Using the right tools will increase organic traffic to your website, exposing your content to a target audience that'll actively interact with ads on your web pages. Because in Adsterra, each ad is checked to match the interests of your site's audience.