Today we welcome all those who run Utility offers and want to leap over the cut-and-try stage, reaching more immense profits with Tier-1 traffic. Our partner made this more than feasible, especially for our blog readers. Not only will you get a detailed case study with all campaign settings, but you also unlock a promising source of high-paying VPN offers from the Adsterra Affiliate Network.
Key data for the case study of running a VPN offer on the Adsterra Affiliate Network
Traffic type: SocialBar CPC by Adsterra.com

Affiliate network: Adsterra CPA Affiliate Network

Offer: All traffic VPN

Time period: April 15–22

GEO: US

Spent: $331.866

Income: $1318.40

Profit: $986.50

ROI: 297%
Choosing GEO and traffic source
Greetings everyone!
I finally made it to the Adsterra affiliate network. So, in today's case, I'll show you how you can quickly make bank via CPI conversions on my own example. Today we will be driving the traffic on Tier-1 GEO — The United States. 
This will surely be hot, so let's get to work!
Choosing an offer
Let me start by saying that I received a newsletter from Adsterra which had a compilation of top offers for various verticals. After contacting the support team, I found out that VPNs are scoring big in the USA right now. That's why I decided to try to combine my favorite SocialBar format with an attractive offer from the affiliate.
The offer is a bit unusual, I've rarely seen similar ones before. The main catch is the simple flow — it's CPI. I actually advise you to start with such simple flow and only then switch to trials, CPS, and Revshare to earn more.
In our case, we are expecting a payout for every installation, which is nothing short of satisfying! 
Conversion type: CPI
Vertical: VPN
Device format: Mobile, Tablet
OS type: iOS
Restrictions: no incent , no email, no bot
Payment for each install — $1.6 (!!!)
All new partners limited to 100 conversions. Limits can be raised after quality checks.
Screenshot of the final lander: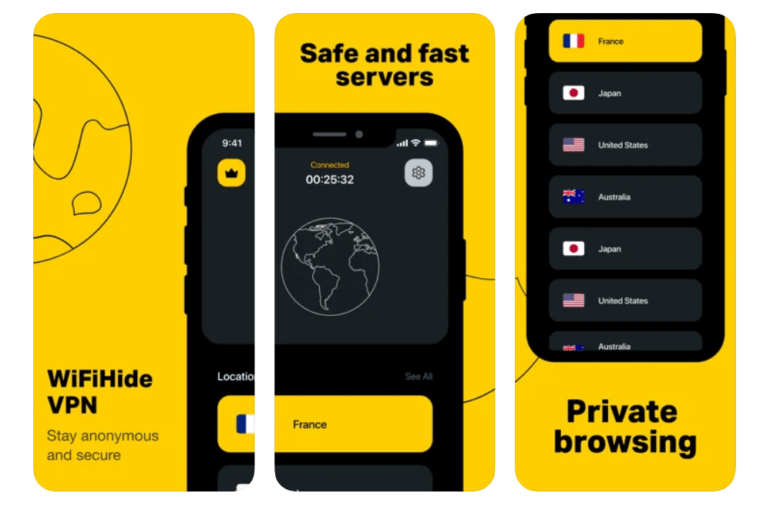 Strategy
I started by asking my personal manager about the nuances of working with this offer, possible recommendations, etc. 
Let me remind you that while working with Social Bar you should make a lot of different creatives, and test them afterwards.
I decided to drive traffic using the CPC model with $0.018 per click.
Creatives
Moving on to the creatives phase. I said it before and I stand by it — do as many creatives as you can and run tests to see what appeals to your audience the best. This is vital to getting the most conversions. The better your creative is, the more likely the conversions are. Makes sense, doesn't it? 🙂 
I've never worked with this format in combination with VPN offers before, so I had to put a lot of effort into making a pool of creatives that converted well. But you can take an easier way out: just use some kind of a spy tool for pushes and take the text and/or creatives from there.
In our tests, alarming creatives stylized as iOS-like notifications did the best job. We're only targeting iPhone owners, remember? Well, why don't we take advantage of that? 
The idea was to use a template that looks like a credible notification from the OS. Such messages are rarely ignored by users, which means they increase our chances of success.
Here are my examples of creatives that are based on personal ideas: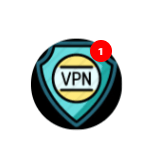 Try not to get carried away with the content of your creative so you don't scare away potential conversion rate. Think about different approaches to the content.
By the way, I found out from the support that it is best to use PNG images. Although they have a black background in previews, they will be shown neatly to the end user.
This offer already has a prelander, which is embedded in the URL. Therefore, we do not need to select a prelander, which makes our task easier.
Optimization
Step 1 (Adding tablets)
Launching through Self Service Platform implies that you only use one device format. However, on the offer page we are clearly told that we can also drive on tablets. I suggest contacting your manager and including them if you want to scale the campaign.
Step 2 (Using custom bids)
Instead of wasting time on making big blacklists and whitelists, you can simply increase the bids on your desired placements. Time's precious, you know!
Post-optimization
Overall: Mobile devices and tablets; iOS version 13.0 and above; $0.018 per click bid; English targeting (that you can remove later for the campaign scaling if everything goes well).
Screenshot of the final settings: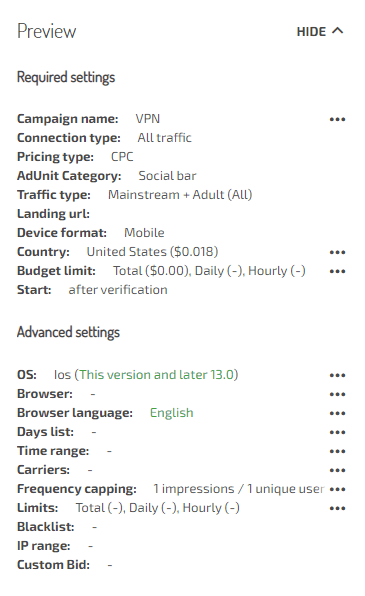 Results
Income: $1318.4$.
Profit: $986.5
ROI: 297%


Summary
Thinking back, I have to say that working with the combination of the affiliate network and ad network is great!
I was pleasantly surprised by the number of simple flow offers, which is a good point for both pros and beginners. Working with simple conversions will most certainly help you earn money easier, and more importantly — faster.
As for the campaign, the results after the tests were clear to me, because tests are the key to everything. Attention to statistics, campaign optimization, and pre-tests are essential measures to use for every campaign. On top of that, CPI conversions have shown themselves well, they allow you to make a lot of money with this type of payout.
Offer works and I advise you to try it yourself, now that the access to the Adsterra Affiliate Network with its VPN offers is open to everyone.
Many thanks and good luck!
This one case study is enough to start getting decent payouts for VPN offers. Still, the additional practice has never been too much. See how to hit the mark advertising a Tik-Tok competitor app (151% ROI). Prefer Popunder traffic? Then, your best case study is waiting for you: 144% ROI with an Antivirus app on Pop traffic.
Ok, where to grab these high-converting offers? Adsterra Affiliate Network delivers you selected VPN and Utility offers from reputable direct advertisers. It welcomes pro affiliates who seek better payouts and selected offers.
And once you feel starved for quality traffic, come to Adsterra Ad Network that serves best-in-class ad impressions 😊