TikTok Monetization for Beginners | How To Start Making Money With The Most Hyped App
A couple of years back, you could only earn extra income by working another job. But with the advent of social media platforms like Facebook and TikTok, things have changed for the better. With AI and marketing technology evolved, you can now use TikTok, Facebook, Snapchat, Instagram, and Pinterest for monetization.
If you are new to all this, you are probably wondering how possible it is. And if it is, how difficult is it? Can it be a passive income? In this guide, we'll focus our sights on TikTok and how you should build a strategy for its monetization. It's simple though not that easy. But with the guide at your service, everything is feasible.
Why can TikTok be considered for monetization?
TikTok is a social app that allows users to create, edit, and share some 15 or 60-second video loops with catchy musical overlays, visual effects, and sounds. Just like Snapchat and Instagram, TikTok allows the creator to offer their music to fans to use on their shared videos.
The idea behind TikTok is simple. And the reason why it enjoys its current popularity is that it's a great tool to make things go viral.
The perfect example of songs that attribute their initial success to TikTok includes 'Truth Hurts' by Lizzo and 'Old Town Road' by Lil Nas X.
TikTok's popularity is on the rise
Now, TikTok has over 2 billion downloads across the globe. This makes it one of the most downloaded applications in the world. Actually, in 2019, it was ranked in 4th place as the most popular app. In itself, this is a big deal. But if you consider the fact that Facebook owns the top four apps in the same lists, this fact becomes even more impressive. 
ByteDance, the company that owns TikTok, was labeled the most valuable startup in the world because of the app's success.
So far, these facts should have you sold on why TikTok is worth your valuable time. But if you are not sold yet, here are two more.
Untapped audience – unlike many social media platforms, TikTok appeals to teens and young adults. Their strategy to target persons born in 1995 and the following year isn't a surprise. According to expert studies, Gen Z is glued to their smartphones for more than 15 hours a week. It's no wonder their short copycat videos have made them so popular. Upon closer inspection, 66% of TikTok users are under 30 years, with most users between 16 and 24 years. 


They are just getting started – TikTok has opened the floodgates with their short-form videos. So far, it has done great. But now, when many people are going digital (courtesy of the COVID-19 pandemic), the platform is bound to grow even bigger.
Pros and cons of TikTok advertising
It'll take some time and effort before you start monetizing your Pinterest account. Here we are going to highlight the main steps required to set up your account, pack it with appropriate content, and optimize your profile.
Pros of TikTok's content advertising
Cons of TikTok's content advertising
Also, TikTok pulls down some videos without offering so much as an explanation. 
Now that we have all the cards on the table, let's have a look at how you can leverage your TikTok account to earn some money on the side or even make it your main hustle. 
Ways to monetize TikTok content
After you logged in, you can adjust your account so that it could attract more organic traffic. And SEO is king here. So where can you discover keywords to add to your profile?
It's simpler than it seems. Just hit the Search icon and start typing words related to your niche. You'll see the hints from Pinterest's algorithms. Use these words to fill in the About field of your account.
Become an influencer
Without a doubt, this is one of the best ways you can leverage your online presence to make money for you on TikTok and any social media platform.
An influencer is an individual who can affect people's buying decisions owing to their relationship, credibility, and popularity with the audience in question.
Most young people wake up one day and decide they want to influence. So they go out and purchase fake TikTok followers and then try and con companies and brands into marketing, review, and exposure deals. Unfortunately, unless you are one of the Kardashians, or at their level, it is close to impossible to be famous and influential just because you have a large following. 
A true influencer is one who has an organic following of real people who respect and value their insight on a particular field. Indeed, there are many influencers in the world, both big and small. 
For instance, your friend who you go to for advice on a new restaurant to try out, or a new movie or song is an influencer. It doesn't matter whether they have five 'fans' or a couple of thousands.
Find the blogging niche where you can offer value
In the recent past, the focus has been on small influencers (although reach is also important). Many brands put value in influencers because they have the power to create new trends and also encourage people to purchase the products they are affiliate with.
So far, one thing stands out about being an influencer – you have to add value to others' lives with your opinions. What this means is that you will not just listen to your friend's music suggestion because they have a good-looking website. Instead, you will follow their advice because you have grown to trust in her taste.
The same case applies to movie reviewers, food critics, digital marketers, and online entrepreneurs. They all drive you away from below average products by their opinions and expertise on a subject. They add value to your life by saving you research time and introducing you to things you love but didn't know existed. 
Also, you don't need an insanely large following to be an influencer. Just an organic and genuine following, and you are good to go as an influencer. The next step is to look for sponsorship deals and other TikTok monetization methods.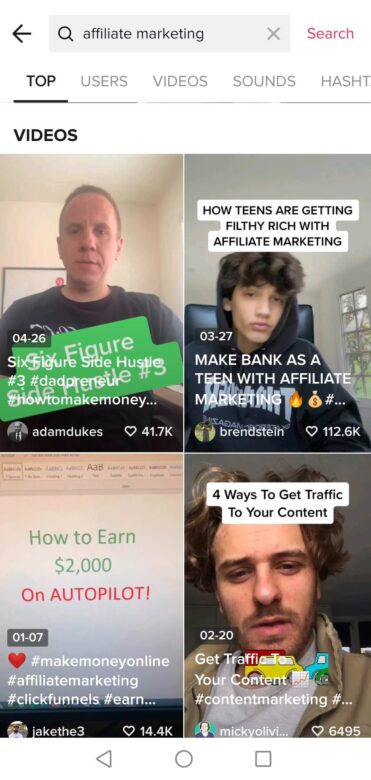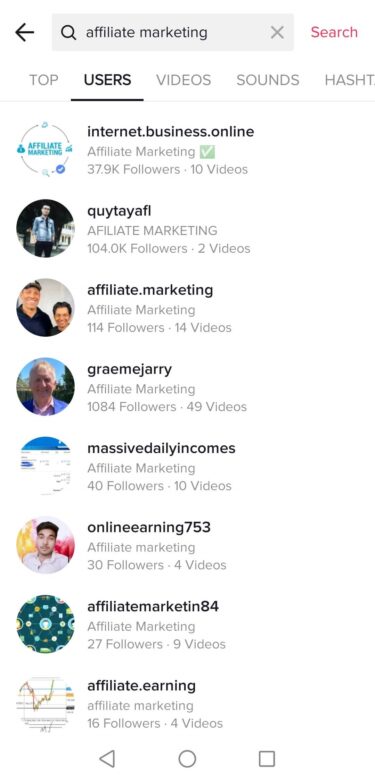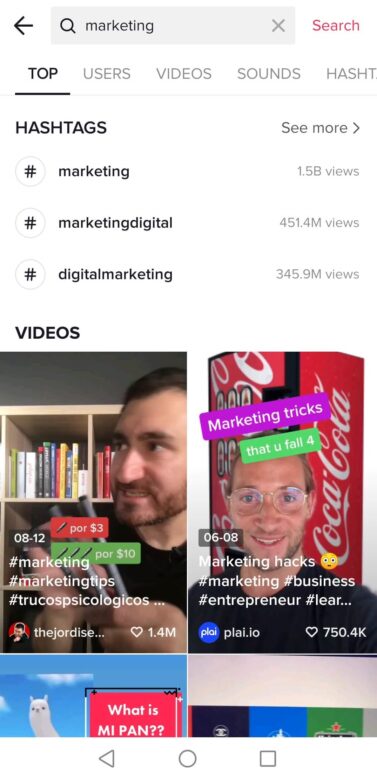 Try live streaming
This way is mainly for those who are musical. The exchange rates for going live usually vary with how long the live is. But generally, TikTok users purchase coins with real money through the app, which they then use to top creators for their hard work and great content. The system works in the same way tips/donation work in the real world – if you like a service, you tip the individual to show your gratitude. 
On its turn, TikTok will pass on 80% of the tips offered to the owner of the live stream. The income is not a fortune, but it could turn into a decent stream of extra income. 
Promote your own business
Promoting your own business is the most common method of earning money from TikTok without having a large following or being a big influencer. The idea here is to have another business and use TikTok as a free promotional platform for your business. The great thing about this is that your business could be anything; it could be techy, nerdy, crafty, or anything just crazy. 
Make a short video showing people how fun it is to do what you do, or explain the process of developing the product you sell, and you are good to go. 
Consider Amazon referral links
Yes, you can make loads of money through Amazon referral links if you know how to. However, we have to admit that doing it on TikTok might be confusing for many. This is because you can't have links on your videos. Apart from showing them as a picture. Capturing this link and typing it as an URL might be tiresome for your viewers. And Amazon doesn't like getting traffic without being able to tell where it is from. Otherwise, how would it now what to pay you?
So, the only way is to add your landing page URL to your Bio. This feature has already been released for all Android users, although the availability may vary from country to country. Don't forget to make up a catchy URL to get the momentum!
Amazon Influencer Program
The Amazon Influencer Program welcomes you by promising an exclusive URL on Amazon where you can recommend the products to your followers. Consider this opportunity if your following is massive enough or if you're a reputable blogger on other social platforms.
Try Smart Direct Link
Aside from Amazon Referral Links, you can also try Adsterra's Smart Direct Link. You would have to use exactly the same flow to make it work: create a catchy URL, get Adsterra's Direct Link code, and put it anywhere on your web page.
You place the Smart Direct Link on your website (put it on the spot with a high conversion). The link contains multiple ads from more than 20K campaigns. So when users are redirected from TikTok to your landing page, Adsterra's algorithm picks up on some important information like the device in use, the OS, geo, the connection used, and the users' preferences and interests. It then uses these factors to showcase relevant ads and increases your sales conversion and earnings.
How to start getting money with your Smart Direct Link
Sign up as a publisher.  Choose Websites from the left panel, then click the green Add new website button. Enter your website URL, pick Direct link from the Ad Units field. Your website will be sent to approval. Usually it takes several seconds or up to 5 minutes to verify the URL.

If you don't have the site, just enter your Adsterra login again. You may also rent a domain specifically for monetization purposes and use it for direct link purposes.
Tips to grow your TikTok audience
Conclusion
Overall, TikTok is not the easiest way to monetize your business. Though trendy, funny, and extremely viral, it put some restrictions on your content and business growth strategy. We would recommend using TikTok as a complement channel of monetization.
Before you start getting a stable passive income, you'll need to invest your time and knowledge to nurture your account and grow the following and reputation.
Nothing is impossible. And now, when TikTok is developing rapidly, you still have a chance to win this race. Undoubtedly, the prior strategy here is to put content first. Share your expertise, stream lifehacks and tips, create consistent and useful videos.
With all that done, your TikTok monetization will go without a hitch. It doesn't mean you need to sit and wait years until your following is ready for ads. Be granular and cautious in your approach: start with one means of affiliate marketing, test it, then measure the results. Then shift to another one.
With Smart Direct Link, you can start in 5 minutes (if you have a lead magnet or landing page to direct your TikTok traffic). Go for it!