As web push ads are steadily ceasing down, we moved all our advertisers and publishers to an innovative In-Page Push ad format. It literally pushes the boundaries serving up to 30X higher CTRs and higher CRs. If you want to enrich your campaigns with top-quality traffic use this guide to making bigger profits with In-Page Push ads.
Now you can launch SSP CPM campaigns with web push notifications using special features like target on user lifetime and testing creatives inside one campaign!
As web push notification ads were becoming more and more popular among our advertisers, we've decided to add this ad format for our Self-Service Platform.
Adsterra Self-Service Platform (SSP) is a handy instrument for those advertisers who feel confident enough to launch and manage their advertising campaigns by themselves. 
What are the advantages of SSP?
3,5 times faster approval:

as less personnel is involved at serving your requests, it spares you some time

Total control

of campaign settings and performance: crucial for those, who know their audience, their product and the desired outcome

Highly convertible traffic

from direct publishers from over 190 GEOs
Our platform is known for its intuitive design, so you can master it quickly. Plus we placed many small tips and comments along the campaign creation process.
Earn more from Push CPM SSP using unique features
Rotate creatives within one campaign
This feature lets you test your creatives easier and faster. Save your time and launch one campaign with various creatives inside, so that you can quickly see which creative provides a better result.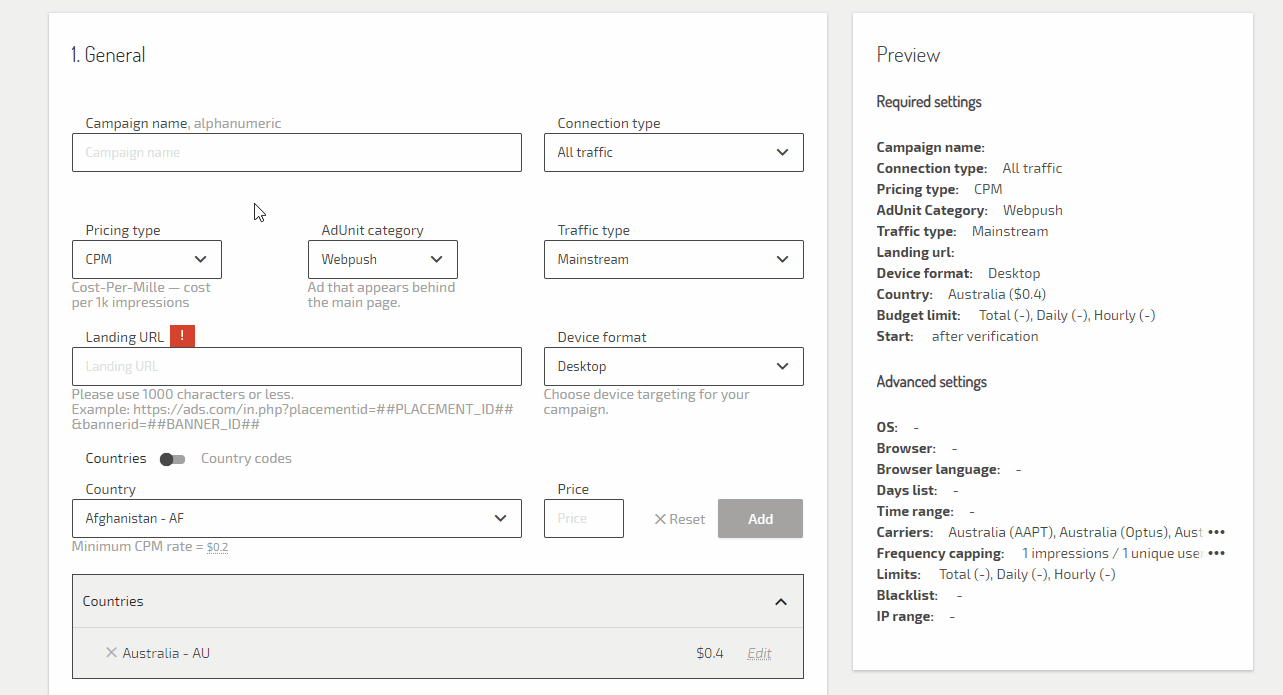 Also, users tend to keep high-level interest when they see various creatives in one campaign, so you will keep your audience engaged for a longer period of time.
Target on user 

lifetime
You can target your campaign on those, who just have subscribed to web push notifications (gives you high CTR, but traffic volume is low) or those, who have been a subscriber for a while (lower activity, but high conversions).
Keep in mind: You can edit the target of the ongoing campaign.
You have 5 options to choose from: Top, High, Medium, Below Average and All.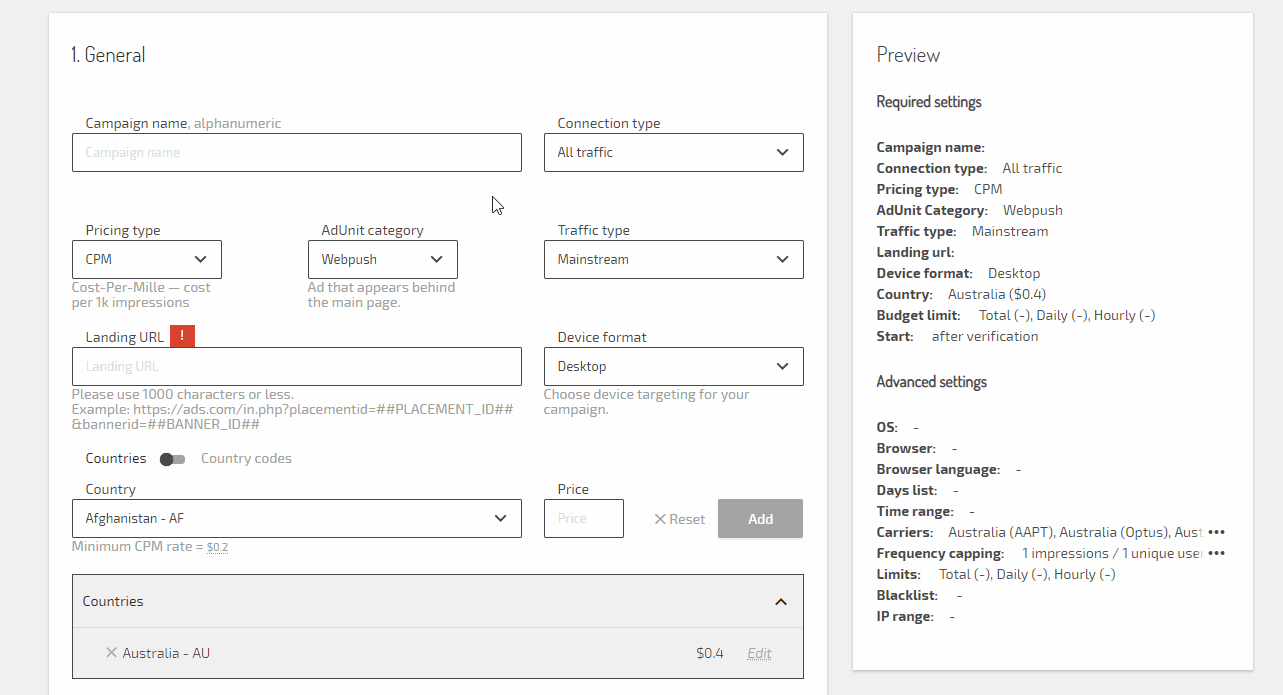 Set deep targeting:

 

focus

 

on carriers
In our SSP you have access to the widest targeting options, including targeting on the carrier: find the most converting offers for specific internet/mobile service provider for the chosen GEO.
Keep in mind: make sure to set the connection type to "All traffic" or "3G" at General settings. If you choose "Wifi", carrier targeting will be unavailable.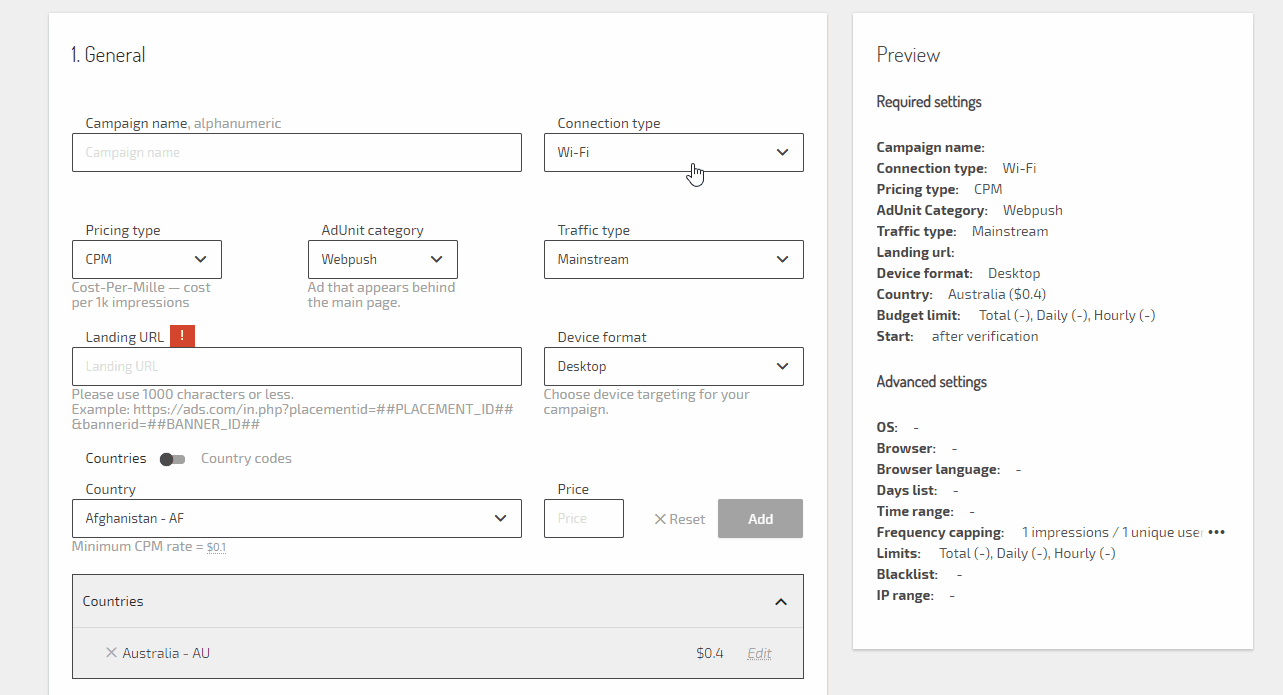 What makes web push notifications profitable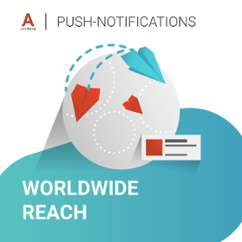 In-feed native:

all ads look native in users feed, plus the messages are sent by the browser

Google compliant:

web push notifications are non-intrusive ad format, and the whole user subscription process is transparent and user-friendly

Instant & direct:

when your campaign is set, thousands of web push messages go directly to the user's device, so you don't wait for your target audience to come to the publisher's website
The numbers and success stories can help you to make your mind
0% bot traffic
126 MLN impressions daily
Click through rate up to 17%
Below you can see the average click-through rate (CTR) and conversion rate (CR) for the most popular verticals.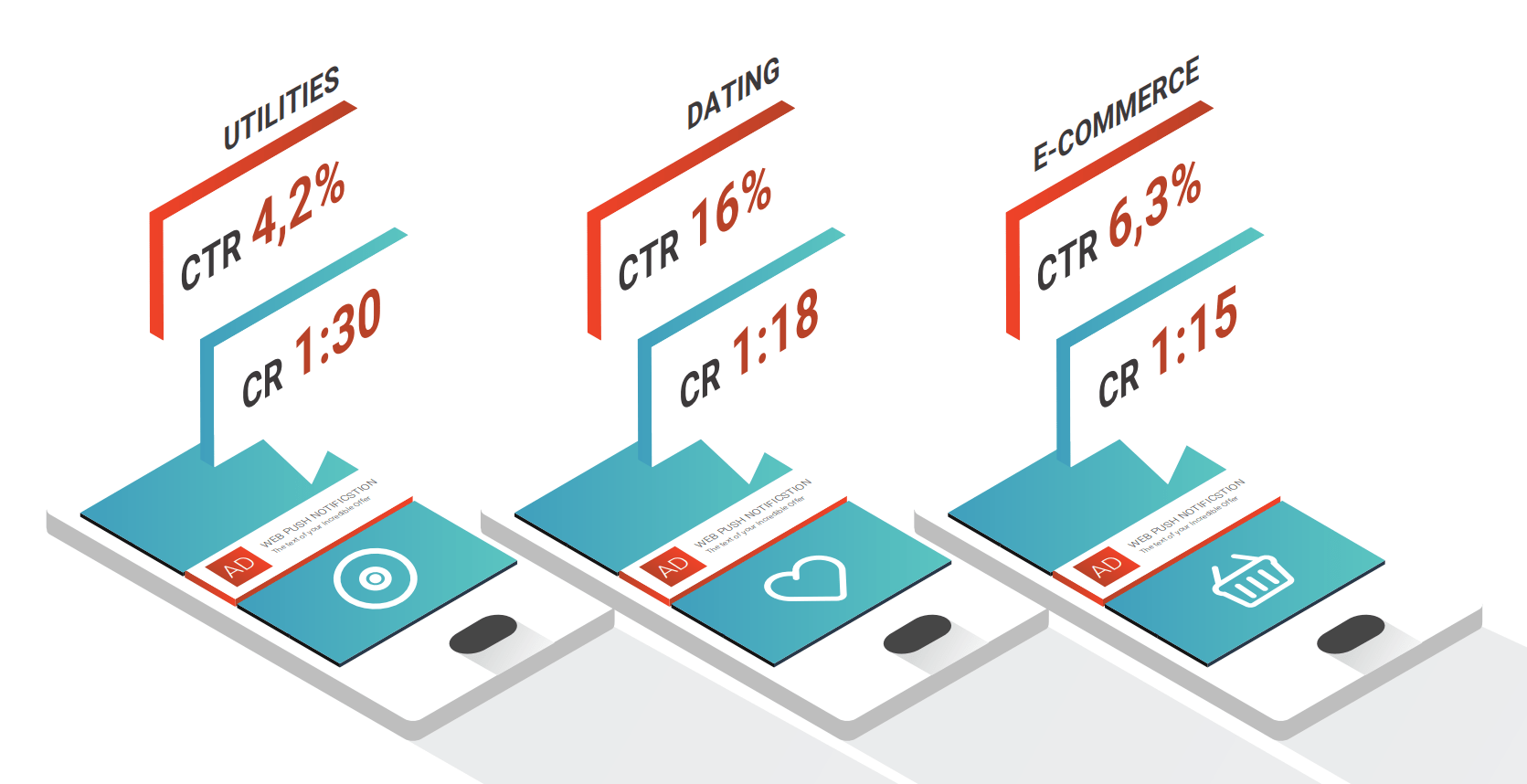 Among other verticals, perfect for web push advertising campaign, are software, sports betting, gambling, and nutra offers.
Stay tuned! Coming soon: CPC & CPA for Web Push Self-Service Platform!
So, with Adsterra Web Push CPM SSP you can launch web push campaign faster, test creatives easier inside one campaign, target on user lifetime!  Wait no more! Take the power and start a Web Push CPM SSP campaign right now!