Tier-1 traffic is pretty challenging to work with, but it's the cream of the cream for all affiliates, though. When can a beginner affiliate be sure to profit with Tier-1 targeting? The answer won't come in a single phrase, but with a whole pack of insights and practical tips. It's time for a new case study from our partner. This one is about how to advertise an Android Cleaner offer on Adsterra traffic with France as a target country.
How to advertise an Android Cleaner offer: Case study summary
Traffic type: Social Bar CPC
Traffic source: Adsterra Ad Network
Offer to advertise: Android Cleaner,

All Traffic

Time period: June 14–20
GEO: FR
Spent: $148.90
Income: $351.30
Profit: $202.40
ROI: 136%
Hey there!
Today we'll work with a cleaner (antivirus) on Android, a relatively good payout for such flow, and driving traffic to France. 
Without further ado, let's roll!
Choosing an offer
All in all, nothing's complicated, I was just browsing through a well-known aggregator and spotted this offer. No big deal, to be honest. I think it's going to be another, overlooked cleaner, which we can make some money from. However, I was pleased that there are no super restrictions and you are able to earn a bit on CPI flow.
Conversion type: CPI
Vertical: Cleaner
Device format: Mobile, Tablet
OS type: Android, 5.0+ version
Restrictions: incent and click spam traffic
Note: In case of fraud, we will share excel reports only
Payment for each install — $0.1
Screenshot of the final landing: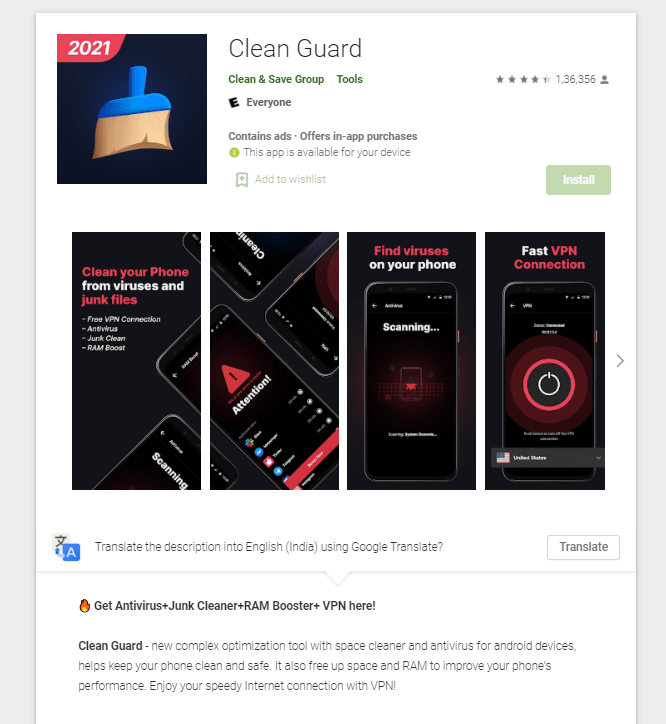 Strategy
We start with the usual communication with the manager. Get as much information about the offer as possible, ask what sources of traffic are most suitable for this offer. I did not stray too far, and already know from experience that the Social Bar will go well enough.
After talking with the manager and determining the source of traffic you can begin to select the payment model. 
I am fully satisfied with the CPC model, tests have shown that you can go with a $0.007 bid per click and this will suffice. There is an opportunity to play at minimum bid, but get less traffic in return, so let's just not do that. 
Creatives
So we are dealing with a cleaner. What do cleaners do? That's right! They clean out junk and viruses. I've tested different versions of the creatives and the ones that work best, are the ones saying that the phone is slow and can easily be sped up if you clean it with our magic app!
In addition to the usual creatives, you can experiment with a bit of fear and alerts, but try not to play around them too much so as not to break the rules of the site (by all means, I advise you to read them twice before you start). 
As with most verticals, templates in the form of system messages work wonders. Aside from those, the ones with the red notification icon are great, they look pretty interesting.
By the way, did I mention that we need to translate all the creatives into French? No? Then arm yourself with your favorite translator, go forth and conquer new languages. And yes, don't forget to double-check your translations so you won't confuse your potential conversions.
Here are some creative examples I've built for you. They convey the general idea, but you can create whatever you want (within the rules, of course):



And yes, our terms of the offer prohibit motivated, spam and fraud traffic (classic). That's why it's a good idea to look for a prelander. It will help protect you from bots and unwanted traffic. We do not want to spoil our stats, right? 
Here is an example of prelander: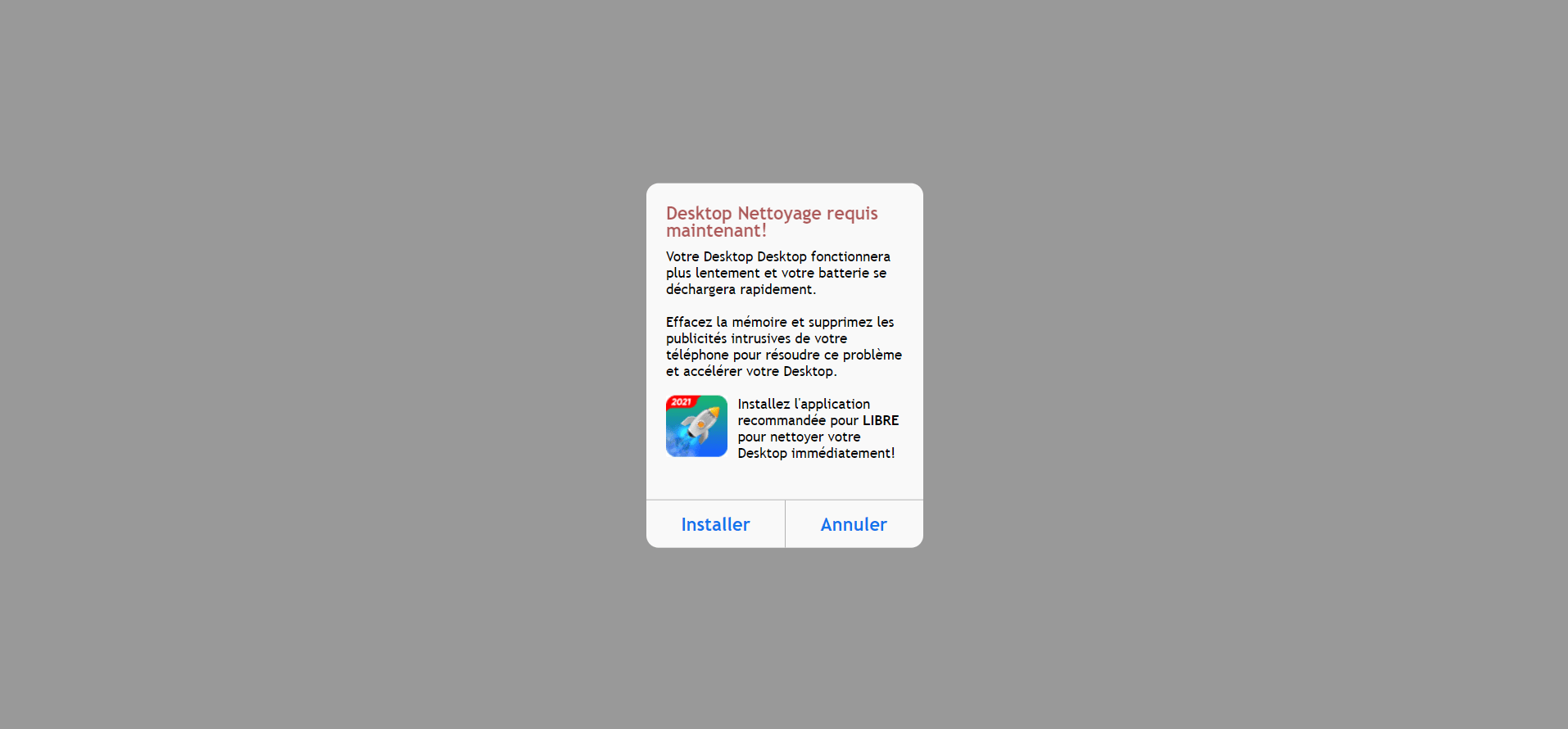 Optimization
I will never get tired of repeating about pre-testing everything! 
Create a pool of creatives in advance that you will be using. If this is your first time working with the format, don't forget to ask your manager about the details. For example, I've long tested my creatives in A / B test format, in order to find out what goes better. You can follow my steps, or do everything along the way (which I sincerely advise against).
Don't forget to add tablets when scaling the campaign, and you can also avoid narrowing your targeting to French only. But if you do decide to keep it, I advise you to do the second campaign in English, there are quite a lot of English-speaking folks in France.
Closely monitor the traffic on the browsers, and in the case of fruitless drain — turn it off. Otherwise you'll just spend money for the clicks without results.
Post-optimization
Overall: targeting mobile devices and tablets; targeting Android version 5.0 or higher; $0.007 bid per click, French language.
Screenshot of the final settings:
Results
Screenshot from Adsterra:
Total spent at Adsterra for all day: $148.90


Income: $351.30


Profit: $202.40


ROI 136%
Every single time there is a confirmation that simple conversions are a quick source of income for newbies. With proper work and careful campaign optimization, you get the rewards you deserve.
Work carefully and painstakingly with statistics, make blacklists, turn off/change creatives, and change prelander a few times. All of these actions can (and will) directly affect your results. 
I have high hopes for you and wish you the best of luck in your work. See you soon!
Indeed, making $202 in 7 days is an alluring prospect, and how about $986.5 profit on running a VPN offer? Or, gaining $626 with a TikTok-killer mobile app? You know what to do – follow the links above to find out all ins and outs 😉

An even wiser move is to go ahead and advertise your Android cleaner, Antivirus, VPN, or app offer on Adsterra traffic right now. Here you find the best-matching audience for CPA pricing.