Affiliate marketing is inseparable from the ecommerce industry. According to Forbes, affiliate marketing generates 16% of all e commerce sales worldwide. The Influencer Marketing Hub expects the global affiliate marketing industry to grow to $14.3 billion in 2023, compared to $12 billion a year ago. Needless to say, affiliate marketing is a huge yet growing industry that accounts for a great deal of online retail revenue.
Many people don't understand the ins and outs of affiliate marketing, and we're writing this article for such people. We will explain everything you need to know about this industry and the best practices for being an effective affiliate marketer.
What is ecommerce affiliate marketing?
Affiliate marketing is a type of online marketing where a retailer rewards marketers with commissions for each sale they generate. It helps retailers boost sales by allowing "affiliates" to recommend their products in exchange for commissions on their sales.
Ecommerce affiliate marketing adds the online retail element to affiliate marketing. The ecommerce store owner has products they want to sell, and a publisher or individual promotes these products on their website and earns commissions from each sale.
The main benefit of affiliate advertising is that it aligns the incentives of the product seller and promoter. The promoter only makes money when they generate a lead or sale for the seller, meaning they'll apply their creativity to promote the ecommerce offers.
To Contents ↑
Does ecommerce affiliate marketing work?
Affiliate marketing is effective in many industries and even more effective in online retail. It is the best option for ecommerce businesses to market their products. 8 in 10 ecommerce brands run affiliate programs to earn revenue. It represents the number one customer acquisition channel for many online retailers, especially those selling high-value products.
The difference between affiliate marketing and ecommerce
Ecommerce refers to any financial transaction conducted online. It is one of the biggest industries globally and continues to grow as more businesses move their operations online. It encompasses everything from clothing stores to food deliveries, event ticket payments, hotel bookings, and many other sectors.
Affiliate marketing is a tool for promoting e-commerce. It is when a middleman advertises the online seller's products to their audience in exchange for a percentage of sales.
What is affiliate marketing in ecommerce?
It is simply when an online publisher promotes a product from an ecommerce owner in exchange for commissions. The publisher promotes products relevant to their audience to increase the chances of generating sales.
Can I do affiliate marketing for ecommerce websites?
Ecommerce website owners can sign up for affiliate programs to promote their products. These programs give you access to publishers with a relevant audience interested in your products. You can recruit affiliates to promote your products and negotiate a commission structure.
Commissions can vary depending on the type and price of your products. Expect to pay anywhere between 5% and 25% on sales. High-value products tend to have lower commissions because they already sell themselves and are easier to promote. Low-priced products command higher commissions to make it worthwhile for affiliate partners.
Adsterra CPA Affiliate Network gives you access to thousands of affiliate partners with engaged audiences. It helps you find the right partners to promote your products and boost sales!
To Contents ↑
Benefits of affiliate programs for ecommerce websites
1. Good return on investment
Affiliate programs generate significant returns on investment, much more than other forms of advertising. Your affiliate partners focus on creating content to lure people into buying your products while you focus on growing the business. This type of marketing is performance-based, so you only pay if your partners generate sales.
2. Rigorous tracking
Affiliate programs enable you to track every aspect of your marketing results. You can view all real-time impressions, clicks, and sales from a central dashboard. You can generate detailed reports for specific periods. This rigorous tracking system lets you monitor every aspect of the marketing process to see what's yielding good results and what's not.
3. Scalable
It's noticeably easy to scale your affiliate marketing program. As your business grows, you can recruit new affiliates to help you promote products to new audiences. You'll focus on creating new products while the partners focus on generating new sales.
4. Third-party validation
Affiliate marketing increases your reputation in customers' eyes. You can partner with trusted influencers and websites whose recommendations mean a lot to their audiences. These recommendations earn you positive brand recognition.
Ecommerce affiliate program best practices
Affiliate marketing is worthwhile but isn't easy. Determining the best approaches to follow can be challenging because there are endless methods. You need to chart your own path because what works for one brand may not work for another.
Yet, there are general steps to follow to increase the chances of success for your affiliate marketing programs. They include:
1. Run a competitive analysis
Create a list of your major competitors and identify their affiliate programs. You'll likely find common interests that give insights into the most effective ways to promote your products and services. For example, you might notice that most competitors are signed up for a specific affiliate program or work with a specific website. That signals that you should also look at those programs or websites.
You can create a detailed spreadsheet to keep track of all your main competitors and their affiliate programs. Research deep details about their programs, including commission structures, incentives and bonuses, cost-per-lead, and the main partners they work with. These details help you determine how to stand out amongst the competition.
For example, if most competitors offer an average commission of 8%, you shouldn't go below that level, or you risk discouraging partners. Try matching their commissions or going significantly higher, at least for a limited time.
You can also run a SWOT analysis to identify your competitors' strengths, weaknesses, opportunities, and threats. This framework helps you determine how to tackle the competition.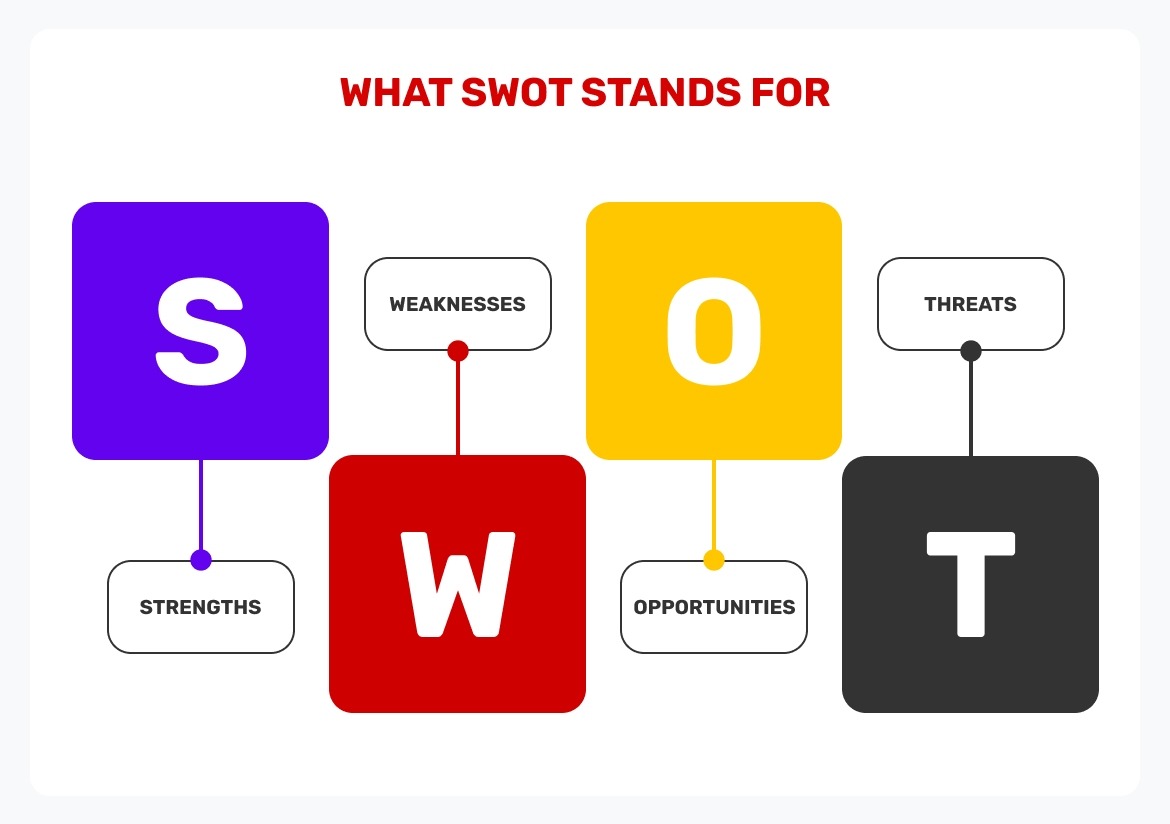 To Contents ↑
2. Set program goals
Set clear objectives and goals for your affiliate program. It should be a data-driven process, not guesswork. Think of what exactly you want to achieve and the key performance indicators (KPIs) to evaluate your progress. You may want to increase total revenue, site traffic, or average order value. Common KPIs include:
Gross orders: the sales you expect to make from affiliate programs.
Net orders: the amount left after deducting the cost of production and other expenses from your sales.
The range of commissions you want to offer to affiliates.
The percentage of sales you expect from different affiliate categories, such as review sites, informative blogs, coupon sites, loyalty programs, etc.
Earnings per hundred clicks (EPC): The average amount you want to make for every 100 clicks referred by affiliate partners to your website.
Ensure your goals are SMART: specific, measurable, attainable, relevant, and time-bound.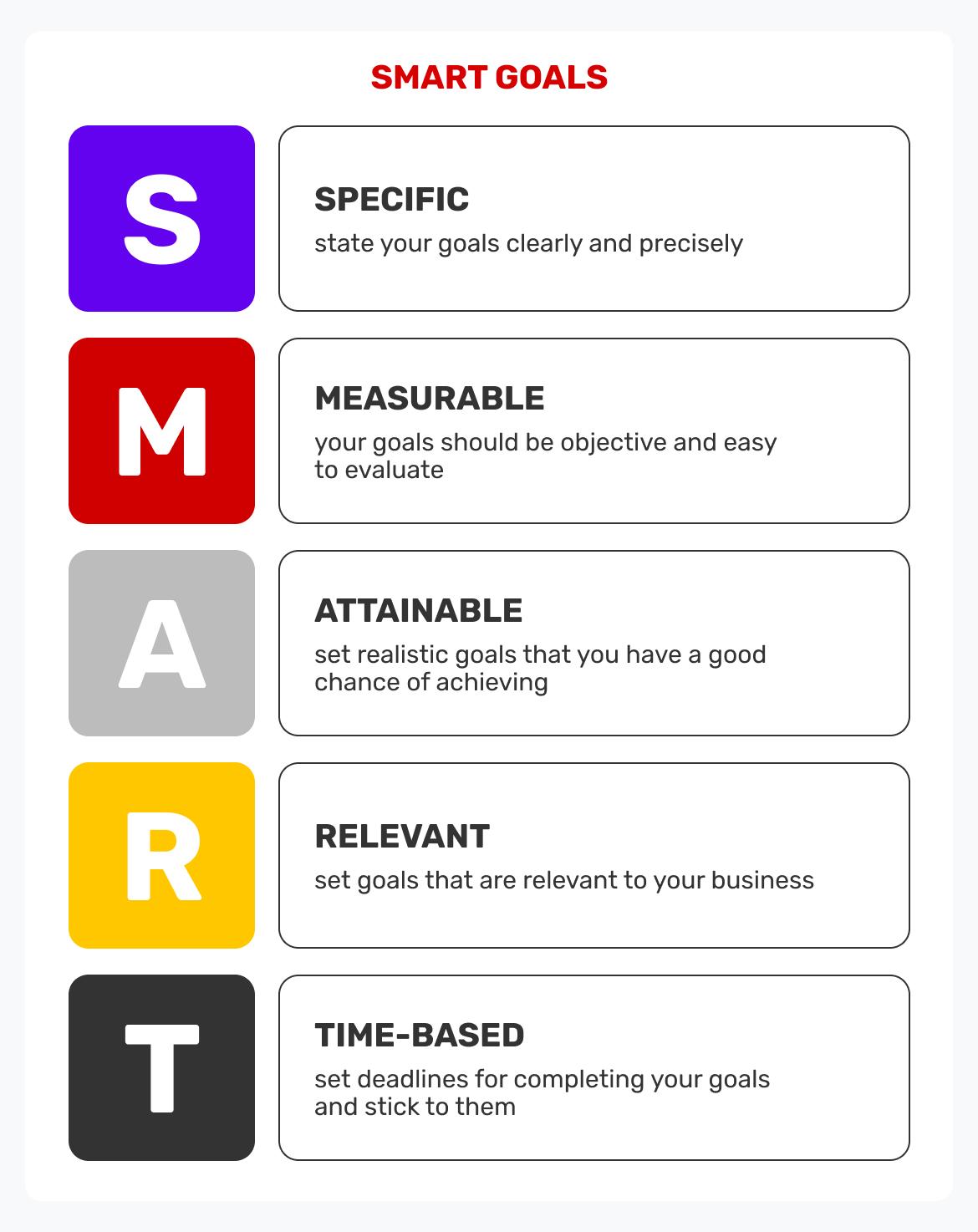 To Contents ↑
3. Set commissions strategically
The best affiliate programs have well-defined commission structures and high payouts to marketers. You need to set commissions strategically to encourage affiliate partners to work with you and put in enough effort to advertise your products. Your rates shouldn't go lower than the competition because it removes the incentive for marketers to work with you.
You can spice things up with bonuses and incentives for affiliate partners working with you. For instance, you can offer a one-time bonus to every affiliate that generates at least 10 sales. You can also offer tiered commissions, meaning partners that generate higher sales get higher commissions.
When setting commissions, consider the cost of manufacturing your product and your gross margins to determine what rate you can afford. Also, consider the cost of acquiring and retaining customers.
Adsterra's CPA Affiliate Network gives you complete control over your commission structures. You can set the best commissions to attract affiliate partners that'll increase your sales.
To Contents ↑
4. Decide what products you want affiliates to promote
A lot of thinking goes into determining what products you want to promote via affiliate partnerships. You need to choose products that have a proven track record of demand. Check which products have the highest positive reviews on your website; they are what will likely sell well to external audiences.
You can also check out the products your competitors advertise most via affiliate partnerships. It shows you what the audience you're competing for will likely buy.
Ensure the partners you're working with have a relevant audience to advertise to. For instance, you should work with fashion bloggers if you're selling fashion accessories. If you sell gaming products, you should work with gaming bloggers and influencers. Advertising to irrelevant audiences is a waste of time.
To Contents ↑
5 best ecommerce affiliate programs
1. CJ Affiliate
CJ is an abbreviation for Commission Junction. It's one of the world's largest affiliate networks and is owned by Publicis Groupe, a French advertising multinational. Advertisers can sign up on CJ and connect with thousands of top-ranking publishers worldwide.
CJ Affiliate offers an intuitive platform that makes it easy to find affiliate partners. You can create ecommerce offers, and affiliate partners can choose from them. This platform tracks every aspect of the affiliate marketing process. You'll get accurate metrics about the performance of your affiliate campaigns, letting you know where to improve. You can monitor a buyer's device type, browser type, location, etc. CJ gives you detailed insights on all sales from a central dashboard.
A unique feature of this platform is "situational commissioning." You can customize commission structures to reward publishers based on variable metrics. For example, you can set a higher commission if a sale comes from a customer in the USA than in other countries.
To Contents ↑
2. ShareASale
ShareASale is a popular affiliate marketing network for the North American audience. The platform has over 270,000 publishers and 25,000 merchants signed up. It claims to generate over 200 million product sales annually.
ShareASale is ideal if you're targeting customers in North American countries. It gives you access to a network of publishers with significant reach in this region.
ShareASale offers a self-service option that anyone can quickly sign up for and find partners to work with. You can also go through an affiliate marketing agency to negotiate with partners on your behalf.
This platform offers an intuitive dashboard to track everything about your affiliate sales. You can view important real-time metrics and generate detailed reports at the click of a button. ShareASale tracks customers across the web, so you'll get accurate metrics about your sales.
This tool lets you set tiered commissions, meaning you can reward partners that generate higher sales for your business. You can create different commissions for different partners based on how they perform.
The main drawback of ShareASale is that it's not suited for audiences outside North America.
To Contents ↑
3. eBay Partner Network
eBay is the world's most popular ecommerce marketplace; it sold $74 billion worth of products in 2022. Many ecommerce vendors sell their items through eBay even while maintaining a dedicated website.
eBay offers an affiliate network for retailers selling through its platform. Retailers can find experienced affiliate partners to promote their products in exchange for commissions.
You can build campaigns on this platform in different formats. For instance, partners can promote your products via creative banner ads with trackable affiliate links.
Like most affiliate networks, eBay lets you monitor the results of your marketing campaigns up to the teeth. You can view real-time metrics such as the number of clicks, sales volumes, quantity, etc. eBay lets you generate detailed reports for specific timelines, and you can export these reports in a CSV or PDF file format.
This network is useful if you sell your products through eBay in addition to your website. Otherwise, you better focus on other networks.
To Contents ↑
4. ClickBank
ClickBank is one of the oldest affiliate marketing programs. It gives you access to a network of over 100,000 verified affiliates to partner with. Ecommerce sellers can easily sign up and find the right partners.
After signing up, the ClickBank team will work you through onboarding. Then, you can list your products on the marketplace for affiliate marketers to find them. Any interested marketer can choose your product to promote and collect commissions from sales.
ClickBank simplifies and speeds up the process of setting up your affiliate program. It provided fraud protection software to minimize losses from malicious affiliates. You can track every aspect of your sales, including the customer's location, device type, browser type, etc.
ClickBank delivers insights about your sales in a centralized dashboard. You can download detailed reports that let you identify what needs to be improved to increase sales.
ClickBank is a very competitive network, so you need to offer high commissions to get a good chance of working with the best partners.
To Contents ↑
5. Amazon Associates
Amazon is best known as the world's biggest online retailer. However, it also offers a marketplace for third parties to sell products, representing a growing part of the company's business.
Amazon Associates is an affiliate marketing network for online retailers selling through Amazon. You can connect with a network of content creators, publishers, and independent bloggers to promote your products in exchange for commissions.
Amazon is a huge ecommerce company, so virtually every affiliate marketer is signed up on this platform. Amazon reviews applications and only accepts marketers that generate significant traffic. It does the filtering for you and increases your chances of working with the best affiliate partners in your niche.
Amazon dictates commission rates on its network, giving advertisers less control. Its mandatory commissions range from 2.5% for PCs and PC components to 10% for luxury beauty products and 20% for digital games.
To Contents ↑
Ecommerce affiliate marketing — conclusion
Affiliate marketing offers endless opportunities and benefits for online retailers. It's a tried and tested method of boosting sales for your brand. We have explained all the basis you need to know about ecommerce affiliate marketing, including its benefits and best practices. We also listed the best affiliate marketing networks you can use to find the right partners to increase your sales.
Adsterra offers an affiliate marketing network that helps you find the best partners to promote your products and services. We have thousands of high-value publishers signed up on our affiliate network, looking for online retailers like yours to work with.
To Contents ↑
Ecommerce affiliate marketing — FAQs
How do I become an ecommerce affiliate?
You first need a platform with an audience, e.g., a website, blog, or social media page. Afterwards, you can sign up on any affiliate marketing network and find relevant online retailers to work with. It doesn't take much to dabble in affiliate marketing for ecommerce brands; you can start while your audience is small and find new partners as your audience grows.
Who can you use as affiliates to market an eCommerce brand?
You can work with website publishers, independent bloggers, and social media influencers. The key is to find one that's relevant to your niche. For example, if you sell clothing items, look for fashion bloggers with an engaged audience to partner with. If you sell books, look for book clubs with significant social media followings.
How can you buy traffic for an ecommerce website?
You can buy website traffic for your ecommerce website by partnering with affiliate marketers. These marketers already have an engaged audience to advertise and recommend your products to. Some will visit your website to check out the products recommended by their trusted publishers, social media pages, and bloggers.