Ecommerce is one of the biggest verticals in affiliate marketing. The value of sales made online worldwide reached $4.28 trillion. And it's no wonder – CPA marketing has shown to be successful and guarantees a high ROI. So, how do you run Ecommerce offers with CPA marketing, and what do you need to do to start? Let's take a closer look at the industry and find out.
Content
Advantages of E-commerce offers in CPA marketing
Let's start with listing the expected benefits of the Ecommerce offers that affiliate marketers can enjoy. Despite popular misconceptions stating that making people pay for goods is more challenging than collecting leads for, say, Sweepstakes, many beginner marketers profit from e-shops. The entry barrier is relatively low if you know where to start (and we will cover this later). So what are the advantages?
There has always been a lot of money (and it will be);
People are more loyal to ads, especially during the sales seasons,
You can really lift your revenues during major sales like Black Friday or Christmas,
There are hundreds of sub-niches, and you can choose the one you are familiar with: gadgets, sports & health, jewelry, make-up, clothes, home appliances, etc.
Long-life offers (except for seasonal) can feed affiliate marketers for weeks.
Predictable user patterns: coupons, discounts, free delivery often work great.
ROI is higher than 100%.
Now that we have figured out why you should try promoting ecommerce offers, let's outline the specifics of the vertical.
Common myths about the E-commerce vertical
First, let's take a closer look at the essential beliefs about the industry to understand why Ecommerce CPA marketing generates massive profits.
1. Too complex; the entry barrier is pretty high
The Ecommerce industry is experiencing rapid growth in terms of customers, new businesses created, and the value of sales. With powerful drivers like COVID-19 restrictions, the trend doesn't seem to stop there. Merchants, retailers, e-shops are in constant search of new channels of promotion.
How does this affect affiliate marketing offers within the Ecommerce niche? While the audience is large, the field has become increasingly more popular and thus, more saturated. It's recommended for beginners also, as promoting consumer goods doesn't require specific knowledge (like with Cryptocurrency marketing, for instance).
2. Seasonality kills user activity
While there is merit to running Ecommerce offers all year long, the market has some seasonal peaks. These mainly include holiday seasons, as that's the time when people are most likely to make an online purchase. Seasonal drops are also noticeable. But the truth is that none of the advertisers are interested in sales drops. That's why there are multiple interseasonal campaigns to boost customer activity.
Keep in mind the post-sale period, too. Thousands of people rush to buy goods one or two days after Black Friday, and savvy affiliates know how to use this pattern! And some large e-shops start sales before their competition so to catch early leads.
"January Blues" is a well-known post-Christmas emotional downfall when people feel exhausted after the festive period and stop buying goods after spending too much. Some advertisers make money in this state by offering simple-pleasure sales.
Local sales and brand shopping days add multiple moneymaking options for affiliates. If you learn when famous European, Chinese, and Japanese sales occur, you may catch the big fish. Pay attention to significant brand events like Lazada Birthday Festival, Zalora Birthday Sale, Amazon Prime Day, etc.
Eventually, Ecommerce is a festive vertical almost year-long when you learn its tricks to get user traction.
3. GEO stereotypes and realities
When it comes to the Ecommerce offers, top GEO would be tier-one countries with high-quality, uninterrupted access to the internet, like the US, GB, DE, AU, FR, etc. That's fair, but you may omit this fact 🙂

With the pandemic outburst in 2020, online shopping has become so native that you can make money on any traffic and GEO. Tier-3 countries stream tons of quality leads and conversions. Internet speed, including mobile, is pretty high as 4G/LTE networks spread at immense coverage.

Overall, Tier-3 audiences can surprise you with conversions, and it's best for your campaigns tests as well.
Nuts and bolts of affiliate marketing for E-commerce
Now that we're more familiar with the industry, let's review in detail how CPA marketing for E-commerce works. The affiliate employs marketing tools to find the right customer, present the offer, and compel them to perform a particular action. It could be a sign-up, a sale, or any other related activity. The affiliate usually receives a commission for each approved conversion – either a predetermined sum per action or a percentage of the sales made.
Key players
So, let's review the key players in the Ecommerce affiliate program you need to know about before entering the industry.
The brand (or advertiser) – the business that needs to improve their conversions, increase their sales, drive traffic to their platform, or otherwise promote themselves. For this reason, they look to partner with an affiliate marketer;
The affiliate marketer – a professional that provides high-quality conversions to the offer provided by the advertiser. They are buying traffic from an ad network;
The CPA network – the platform that brings together affiliates ready to advertise offers and advertisers who place offers. Affiliate networks need to have a trustworthy reputation, anti-fraud tools, and great support to satisfy both sides;
The publisher – an owner of a website or blog who places advertising codes on their inventory to rotate various ads. Publishers are those who stream traffic.
The ad network – the source of traffic. It must provide affiliate marketers with neat, quality traffic from thousands of publishers.
CPA offer – describes the product the terms of partnership between an advertiser and an affiliate; it includes the type of conversion, the type of traffic required, targeting specifications, and the payout for each conversion. It also often contains a landing page the traffic needs to be led to, such as the product page.
Payout types
Ecommerce offers in CPA marketing have different payout types that often depend on the type of business you're working with. Principally, you work with the CPA flow, which means advertisers pay for specific actions (as it goes from the abbreviation CPA = cost-per action). Which actions are most common?
CPS (cost-per-sale) – an affiliate gets paid after the advertisement leads to a purchase or order (pre-order);
CPL (cost-per-lead) – is the model in which a marketer gets paid for finding a person potentially interested in buying the product. This model is often employed when the buying process takes longer, and the overall marketing funnel is longer. This is often the case for expensive products or pre-orders of exclusive goods;
CPI (cost-per-install) – a rarer payout model in Ecommerce. In this type, the payment goes through for each application installation. It is used for new Ecommerce app promotions and usually is not tied to a specific product.
How affiliate marketers run E-commerce offers: the set of actions that saves you time and money
Now that you're familiar with the basics, let's take a closer look at how to run ecommerce offers in CPA marketing. What to take into account when selecting an offer? What difficulties may appear? How to choose Ecommerce offers if you're a beginner? Let's find out!
1. Choose niches you are familiar with
If you're a geek, it will be easier to promote a new gadget, as you know how to spice up users' interest — you were one of them many times. If you've worked with health and beauty goods, you can be very convincing while describing another food supplement or anti-aging fluid.
2. Be careful with "highest payouts" and at a simple flow
If you're a beginner affiliate, make sure you are skilled enough to bring enough conversions to fulfill the offer's demands. The flow might be so complicated that you will be draining budgets without getting any approved conversions. The higher the payout, the more attentive you should be to your conversion flow.

Aim for the shortest conversion flow possible as it will allow you to reach results faster: cost-per-install or cost-per-lead.
3. Examine all terms and conditions
Many affiliates stop their investigation once they find a matching ad format, niche, and payout. That's a weak strategy. Many future struggles may hide behind targeting and cappings. Make sure you are ready to find enough iOS/Android/macOS users if there is a limit to the OS.

If there are any specific limits like 150 leads per day, bear in mind that you won't be paid extra for streaming 200.
4. Think of creatives beforehand
By creatives, we mean all visuals that advertisers include in the offer, not only ads you design. Dig deeper to find high-resolution images, product photographs, pre-landers (they might also be included), fonts, color palettes, and, finally, the landing page. If the pictures are of poor quality, you will need to look for them yourself and waste time.

Ask yourself if you can design the creatives to make enough conversions. For Social Bar push ads, you have ROI-boosting templates, but with native banners, you will have to create everything from scratch.

When looking for top ideas, never hesitate to ask your manager to provide you with examples of the best creatives. AdPlexity and similar spy tools will also do an excellent job for you revealing new visual insights.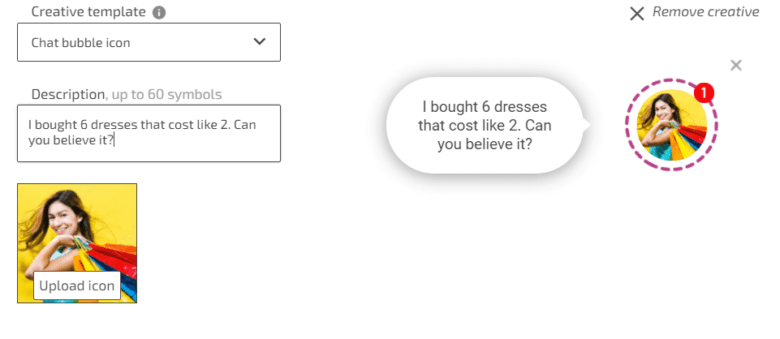 5. Pinpoint the landing page's strengths and flaws
Advertisers usually create landers themselves. As the landing is the only destination point to Lead traffic, affiliates must make sure it has high potential to convert. In addition, the key benefits you list in creatives and pre-landers must intersect with main benefits on a landing page.

A strong lander will expose:
key values of a product;
a USP (unique selling proposition) which states the usefulness of a product and uses the FOMO effect (fear of missing out);
images, photos, or figures;
discounts, countdowns, bonus ans "get free" options;
several call-to-action buttons that are highly visible for customers;
testimonials and social proofs.
If you are going to run a campaign for mobile users, open it on your smartphone first. Then, check it with the PageSpeed Insights service to see whether it is optimized.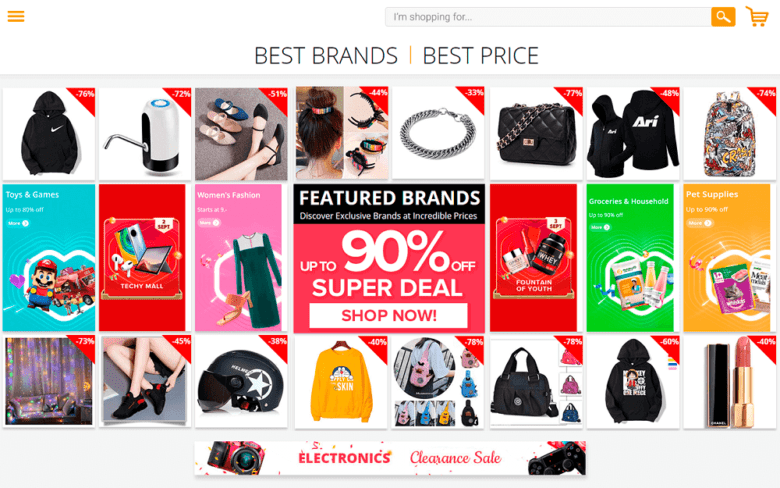 6. Estimate the offer's prospects
Many affiliate CPA networks will provide their partners with average rates for traffic. But you can get a whole lot more! When signing up to an ad network to buy traffic, drop a line to your manager. Managers are your best friends regarding trending creatives, traffic volumes on a specific GEO, competitive bids, and campaign time frames.
Advertising E-commerce offers with Adsterra: expert tips
Once you've cherry-picked the offer, the last thing you want is to fail with its promotion. Each traffic source requires knowledge, and now you have a boiled-down guide to making Adsterra traffic work at its maximum. It will be helpful for beginner affiliates who have not tested our ad network before.
STAGE 1 – BEFORE YOU START TESTING TRAFFIC
Shall you buy with the CPA or CPM pricing model? It might seem obvious that with ecommerce offers, you only pay for target actions but don't be too fast to decide. A wise affiliate will go for the CPM pricing model if a campaign demands a complex conversion flow: deposit, double deposit, CC submit, etc. Why's that? Mainly because it is much cheaper and allows for more extended traffic tests. You can win time waiting for users to convert without paying too much. The CPA model suits shorter conversion flows like sign-ins, lead forms completion, installs.

Get ready for long-run tests as complex conversions (e.g., deposits) don't come fast. You will need to put smaller amounts of money and move from one audience segment to another to find your goldmine.

Make sure you have all visuals, graphics, and product descriptions at your disposal. Think of whether you will need a pre-lander. Adplexity or similar platforms store a large number of pre-landers; use their insights without reinventing the wheel.

Make a list of promos, landers, visuals, and headings that your advertiser uses. That'll save time on making your own creative and maintain consistency in messages.
STAGE 2 – CAMPAIGN TESTS AND LAUNCH
If nothing is stated in the offer's description, always start with the Popunder ad format. Traditionally, it encompasses an immense amount of traffic. Traffic volume for Popunders is about 2BN impressions weekly.

Start your test campaign with a minimum recommended bid. Check with the Adsterra Traffic Chart and Traffic Estimator tools to pick bids values.

Don't try to outrun the market by setting the highest bid possible. Our algorithms select the best-performing campaigns, not the highest bids.

When on the start, set broader targets, avoiding over-optimization.

Try not to create multi-geo campaigns; the rule of thumb is to submit a separate campaign for each GEO in your target.

Even when you have whitelists or blacklists with traffic sources for your vertical, put them off and test traffic as is.

Add tracking tags (#PLACEMENT_ID) to the landing page URL to reveal which traffic sources are streaming more conversions.
STAGE 3 – OPTIMIZATION AND TRAFFIC BOOSTING
Sources that send massive traffic can eat your funds quite fast. Consider separating them into another campaign where you will easily control spendings. Decrease your bid if needed.

Scale your campaign with other ad formats if you don't get enough traffic or feel your current campaign began to shrink.

Remember to change creatives but don't reinvent them from scratch. You will always have the top performers. Use them after you notice a decline in CTRs.

Consider adding alternative traffic types. If your advertiser has not set the limits, include non-mainstream sources (casual dating, video streaming, anime, explicit content). Consumer patterns are the same: people love sales and discounts, so don't miss potential conversions.

Stay in touch with Adsterra managers. They can advise you on the payouts amount and bidding tactics and share the most successful offers rotating on the Network.

You can always ask for:
Your targeting check-up;
Bidding strategy advice;
Rates for whitelists;
Tips for campaign optimization;
Blacklist compilation;
Split-testing (your pre-landers and ours);
Assistance with ad creatives.
Also learn all tricks about running iGaming and Sweeps campaigns with Adsterra
Summary
CPA marketing will always thrive with the ecommerce vertical. So will you if you're careful enough to weed out offers. First and foremost, aim for offers from a familiar niche and those that don't include too many limits: traffic exclusions or a fixed number of leads per day. When unsure how the traffic will convert, go for Popunder ad format and the CPM pricing. This is the most prominent strategy, at least for campaign tests.