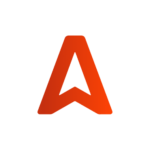 Daria Babiak
Head of Programmatic at Adsterra
She (her)
Expertise
Real-time bidding, programmatic advertising, strategic planning, market research, trend watching, competitive intelligence, team building, MVP development, CustDev, SSP DSP integrations, building frameworks for project management
Highlights
Accomplished and passionate expert, Daria joined Adsterra to amplify its RTB strategy and framework. Under her leadership, the Adsterra RTB Department has evolved into a fully-fledged DSP and SSP service provider, though it required considerable transformation. Thanks to Daria's profound knowledge of the programmatic market and practical skills in ad tech product launching, this shift has been made with the utmost precision, resulting in significant turnover growth. 
Hands-on experience in media buying (CPA, CPI, CPM, CPC), RTB integrations, and team leading (DevOps, designers, QA, programmers) allow Daria to guide her department to the best results in a multi-stakeholder environment.
With an impressive background in mentoring and team mediation, Daria is also a committed, value-oriented pro who's willingly sharing her expertise in Adsterra's blog and at the market's key conferences.
Contributed works
Adsterra RTB: We're Looking For Premium SSP Traffic Partners
Best DSP Platforms in 2023: Which One to Choose to Sell Your Traffic?