Implementing the best Black Friday marketing strategies and clear and thoughtful campaigns will ensure that your website stands out this holiday season, increasing sales and traffic while attracting new, loyal customers. This article will show you how to join the Black Friday 2022 frenzy and make more money.
Black Friday 2022 dates and preparation
It falls on the first Friday after thanksgiving. In 2022, Black Friday will be Friday 25th November. It marks the beginning of the holiday shopping season for consumers, which means retailers will heavily promote their stores and lower prices to entice shoppers.
But what began as a one-day shopping event grew into a four-day shopping frenzy that ends on Cyber Monday. For each of the four days, most businesses offer different types of discounts or Black Friday deals. According to our experiences in the ad industry, the top verticals and offers on the holiday season include:
To Contents ↑
Important Black Friday statistics
Here are some statistics that can help you in devising a revenue-generating strategy.
In 2022, tablets and mobile phones were used to make more online purchases than ever before. As a result, make sure that your online store and website are mobile-friendly.
90% of people who plan to shop online will compare prices and discounts, so make sure yours are clear and easy to find.
83% of those who live with their family or own home will spend twice as much as .typicallyrent an apartment.
49% of shoppers will look for bargains both online and offline.
According to a survey conducted by Black Friday World, 55% of people will participate in the hunt for bargains.
North Americans and Europeans spend the most money in the holiday shopping season: on average $298.57. However, shoppers in the United States are the biggest spenders. They spend $515 on average.
The average discount around the world is 55%. This indicates that the offers are extremely attractive, and both parties benefit.
To Contents ↑
Black Friday marketing preparations
The truth is that there are a million and one things you can do to get ready for your Black Friday sales, and you won't be able to do them all in one sitting. So you should prioritize one of the following:
Technical website issues (website speed)
Product descriptions, email, and site content copy
Marketing calendar, discount plans, or repricing
Let's discuss the five most important things you must do.
Prepare & test your website
The most effective traffic killer is website speed. If pages don't load in under three seconds, more than half of your site visitors will leave it. So let's get started there. You need to go to Google's PageSpeed Insights: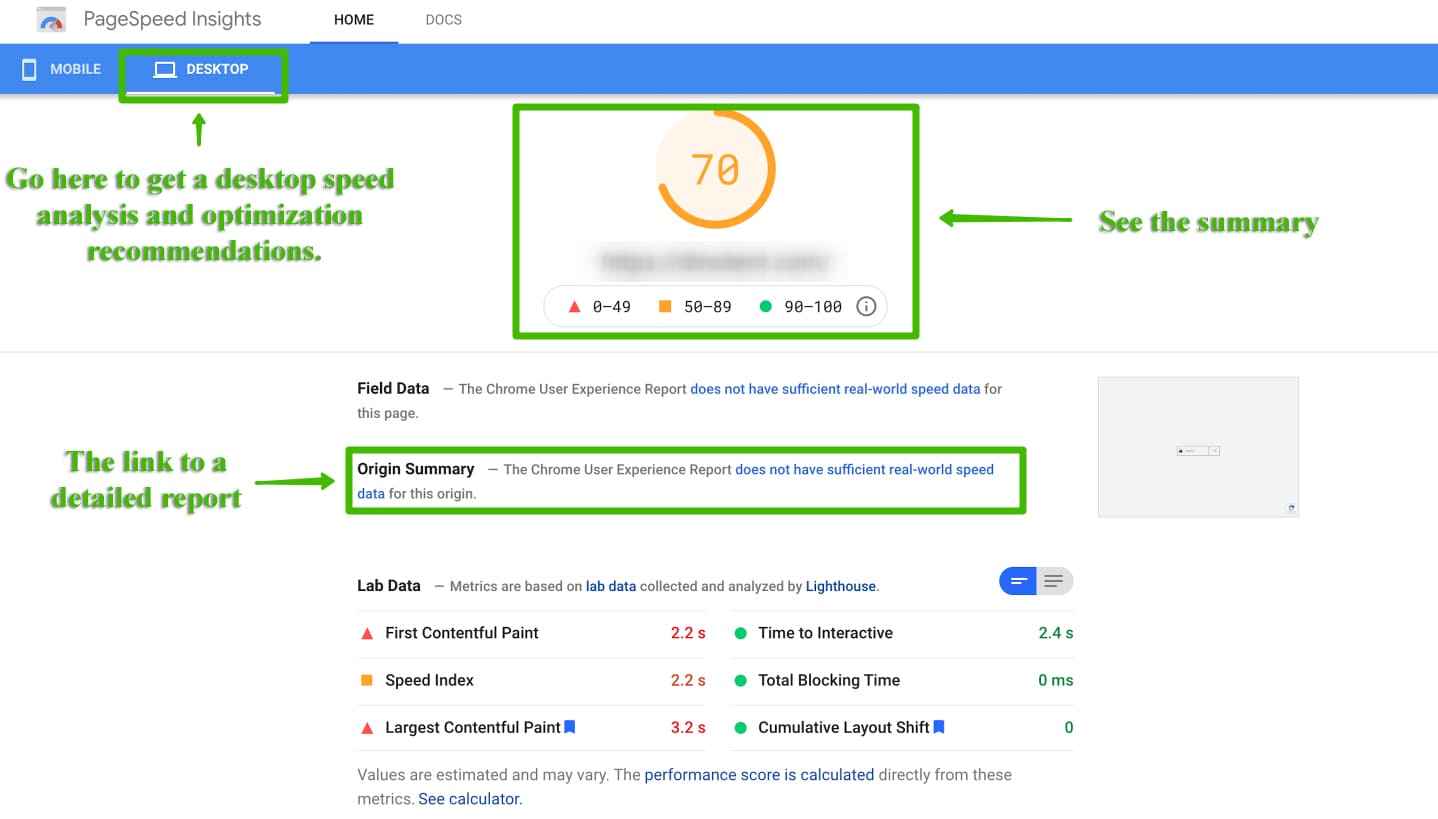 A slow-loading website will cost you sales, but one that loads quickly will help you sell more. Walmart increased conversion by 2% for every second that website load times were lowered. According to a survey, 40% of site visitors will abandon a website if they have had a negative experience.
Use Google's PageSpeed Insights or GTMetrix to see how to speed up your website.
PageSpeed Insights identifies problems and opportunities with your page and provides you with a detailed report on how to address them.
To Contents ↑
Create a preview of products/services that will be available on sale
You could make a short reel that highlights the products that will be on sale. It could even be a slideshow. Promote it on social media to inform users of your Black Friday plans.
Prepare your strategy for buying traffic
Determine where you will drive your paid traffic. You can choose different strategies. Google native ads can lead to pages from your product catalogs. This is a natural tactic employed by many website owners. When purchasing Popunder traffic in an advertising network, you must have a super-powerful landing page. Your Black Friday landing page should contain a limited number of products or just one product, countdowns, one call-to-action button, and a compelling straightforward copy.
Plan out your marketing content calendar
Plan a month ahead of time and begin your promotions 1-2 weeks before Black Friday, so your customers know that you will be offering discounts. The following items should be on your calendar:
New graphics and banners: Create graphics for social media posts as well as email campaigns. You'll also need to create new graphics for the homepage banner and any promotional video clips.
Social media posts: You can make your life easier by automating your social media posts ahead of time. Prepare the copy ahead of time, including the hashtags. Pay attention to where your engaged followers are to make sure you post when they are most likely to see it.
Creative copy: For emails, social media, ads, articles, and more, you'll want to have your creative and enticing copy ready.
Promotions: Do the math to see how much of a discount you can give your customers without affecting your profit margins. You'll want to make sure you're still making a profit if you offer VIP discounts to some customers for extra savings.
To Contents ↑
Organize a flash sale in the days leading to Black Friday
Flash sale is a short sale with steep discounts, as the name implies. Offering free shipping is common, and it can help you compete with larger competitors. According to Shopify, the best results are seen in two or three-hour flash sales. These flash sales are also good to see what works best for your business and your target market.
When doing a flash sale, keep the following in mind:
Limit the number of products available. You shouldn't discount all of your products or services for this sale before the main Black Friday sale.
Establish a target market for your flash sale.
Make a flash sale announcement on your website and on your social media channels.
It's best to place a sticky banner at the very top of your website's browser window so that your visitors can see it as they scroll down the page.
To Contents ↑
How to run your best-buy Black Friday campaign with Adsterra
We've prepared a comprehensive marketing guide for best-buy Black Friday campaigns by Adsterra's Head of CPM & RTB: Dasha R. Use them to advance your offers and maximize your profits.
Step 1: preparation
Check your balance. You don't want your traffic paused due to zero funds so make sure your account is fully topped up. You'll be one step ahead because whoever drives the most traffic wins. Skilled advertisers and affiliate marketers prefer the CPM pricing model if an Ecommerce campaign demands a complex conversion flow like a purchase or pre-order. The CPM pricing allows for more extended traffic tests while being cost-effective. You can win time waiting for users to convert without paying too much for ad views.
If you're promoting a Cyber Monday giveaway, and your only goal is to obtain many leads or app installs, then turn to the CPA pricing. The CPA model works best for fast conversions like sign-ins, lead forms completion, installs.
To Contents ↑
Black Friday ad creative formats
Don't waste your time on designing remarkable ad creatives from scratch. If you're an affiliate marketer, ask your advertiser to provide you with visuals and high-resolution photos. Then contact your Adsterra manager and apply for trending creatives' ideas. Communication is everything, and you can save yourself hours on research and tweaks only by asking the right questions.
In 2021-2022, you have a helpful creative builder at your service. Social bar ad format sends over 1.5B impressions weekly. This combo format allows for making unique creatives from over 20 templates. The "social" component is interactivity, as you can make your ads look like chats or private messages.
Adsetrra advertisers can apply for a custom Social Bar design. These are international brands and ecommerce giants whose goals embrace both sales and brand awareness.
In most cases, template creatives will be enough to boost ROI and hit your KPIs in conversions.
To Contents ↑
Advertisers using Social Bar for seasonal sales: examples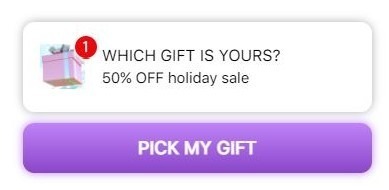 To Contents ↑
Step 2: Black Friday dates
Your limits
Based on years of successful Black Friday sales, we can agree that limits are useless during this period. If you restrict your traffic, you lose. Occasionally, technical difficulties may occur, which is understandable considering that Black Friday is the most exciting day of the year for everyone. Remove your limits, and once the situation has stabilized, you'll see that even if you lose "the moment," you ultimately won. Conversions will come in waves over the next 2-3 days following the sale.
Your CPM rates
The highest bidder receives the most traffic and that's what Black Friday for publishers is all about. If you need to know the top bid, check the Adsterra Traffic Chart or ask your manager (they can see real-time stats). Black Friday is the best time to demonstrate your ability to compete.
Your frequency capping
If you show your ads more frequently than everyone else, you'll get more traffic. You can change your frequency capping easily using Adsterra's Self-Service Platform (SSP) or by contacting your manager. You'll never spend enough on Black Friday. Your tactic here is rapid dominance; spend extra money when the competition is low. It can be challenging when you did everything correctly but must wait to see the actual profit. Simply keep running ads while restoring the limits and your usual CPM. You'll see the result once everything is confirmed.
Black Friday marketing ideas
The sooner you put your marketing strategy in place, the better. Here are some simple Black Friday marketing ideas.
Make a Black Friday gift guide for your audience
Gift guides solve a problem for your customers: they can quickly find the perfect gift without having to think about it. On the other hand, influencers find something valuable to share with their audiences that they would enjoy.
Publishing your gift guides on websites is both a means of spreading the word about your products or services and a means of attracting new customers.
So you want to reach out to influencers and make plans to share your gift guides with their audiences and followers.
Set up referral bonuses
Even after the Black Friday marketing campaigns have ended, referral programs can help you retain customers. Instead of a one-time sales boost, you'll be able to use the audience you've built to find new ones. Introduce a referral rewards program to capitalize on the increased customer attention and sales. Buyers benefit from telling their friends and family about your business, in addition to getting amazing deals and discounts.
Increase average order value
You can also try to increase Average Order Value to maximize sales, for example, by encouraging your customers to save more by purchasing more. This is a very effective strategy for your company. You can offer "buy Y number of products, get X percent off" instead of offering discounts on all products on your site. For example, you could give customers 35% off if they buy two or more items.
The average order value technique has helped retailers increase their profit per sale by allowing customers to buy more products at a time. It also generates more revenue because it is simpler: the customer is already on your website and shopping. It's easier to add another item to the cart.
To Contents ↑
Black Friday sale ideas
Let's examine some Black Friday sales ideas you can explore.
Donate a portion of sales to charity
Your customers will feel better about their purchases if you tell them that a portion of their purchases will go to charity. Not only can you donate money, but also a percentage of your profits.
Make no unfulfilled promises. Donate funds and notify recipients. Consider having the charity send a thank-you message to your customers that you can post on your website.
Offer rewards for a minimum spend
You can also incentivize your customers to spend a certain amount of money. This Black Friday marketing strategy has the advantage of allowing you to plan and forecast your revenue based on the minimum spend you anticipate from customers.
If you want to try this strategy, you can also divide the rewards into tiers. Customers who purchase more items are rewarded even more.
Offer product bundles or a mystery box
Combine products that your customers would normally purchase and offer them at a discount. Additionally, you can experiment with this strategy by bundling your best products into a single unit and selling them together. Mystery boxes or 'Loot boxes' have been a popular tactic.
Numerous product items are included in mystery boxes (with a combined retail value higher than the offer price). The customer has no idea what he's getting — perhaps a juicy prize that exceeds the cost of the box or a selection of small useful products. In either case, they receive good value for money.
This is one of the best Black Friday ideas for small businesses because it allows you to diversify your revenue streams. Additionally, certain customers may purchase one or more boxes on impulse due to the mystery boxs' gaming nature.
Another way to give bundled products a "mystery box" feel is to conceal some items within the bundle. And each day of the sale, you'd reveal one "mystery" item to a segment of your audience.
To Contents ↑
Prepare gift cards or VIP discounts
Gift cards are very popular, especially around the holidays. It's also one of the best small-business Black Friday ideas. You'd encourage your customers and visitors to purchase gift cards for their friends and family members, particularly those who are undecided about what to buy.
During your Black Friday campaigns, you can also offer special discounts to members of your loyalty program. Keep this discount for that VIP group only. They are more likely to see the benefits of your discounts and buy more from you after the Black Friday sale because they are loyal customers.
Extend sales at the last minute till Cyber Monday
Like we mentioned earlier, Black Friday is just the start of a four-day intensive shopping spree. So who says you have to prepare separate Cyber Monday discounts? Consider surprising your customers by extending your Black Friday sale beyond the shopping weekend in 2022. However, do this at the last minute or after your competitors' sales have ended. Customers are more likely to patronize you if they see you're the only one offering a second chance to save.
Make sure that the extension is tied to a deadline. For example, you could extend the sale for another 72 hours after Cyber Monday.
To Contents ↑
Use Black Friday to collect data on your customers and show them you care
You might get caught up in attracting a large customer base with amazing deals and discounts but, the best companies understand that shoppers are looking for more than just a discount. They want a company that genuinely cares about them and their needs.
You can simply ask your customers what they want to get the best Black Friday ideas for your business. Do they want an exclusive discount? Would free shipping be more valuable to them? Perhaps your customers aren't interested in a sale and would rather see your profits donated to a charity or cause?
Try these steps to obtain this information:
Send out a survey along with "thank you" emails when someone subscribes or buys something from you.
Reach out to VIP customers to give them a unique opportunity to influence your next sale.
Create a social media poll with some of your top Black Friday promotion ideas to see which one is the most popular.
Providing incentives for feedback: early sales access.
Send SMS feedback requests. According to studies, SMS outperforms email in terms of open rate, read and response times, and conversion rates, which could be an excellent alternative to generic sales emails.
Using a live chat app allows customers to ask questions at any time and helps you convert them faster by providing immediate answers.
To Contents ↑
Conclusion
We hope that these Black Friday marketing ideas will help you gain more followers, traffic, leads, and revenue.
Especially this year: 2022, make one last push to finish strong. Keep in mind that many people will be purchasing gifts for others, so be prepared. Not every tactic or idea may suit your niche or industry, but most of the tips we provided above will lead you to a successful holiday sales season.