In Australia, Dating is a very competitive vertical. It's a Tier-1 GEO, and affiliate marketers can enjoy decent payouts, but only when meet requirements. Today you are going to dive in a case study of running a Dating CPL offer on a very promising platform for affiliate pros, Adsterra CPA Network.
It'll help if you make notes on:
the pricing model chosen;
the pre-lander and creatives' ideas;
hints on adding device types;
the starting bid.
Disclaimer
As this case study is provided by one of our partners, we keep the spelling untouched. We try to maintain a unified structure for all case studies, so we sometimes make a few changes in the sequence of paragraphs. The author's opinion does not necessarily reflect our views.
Case study data: a CPL Dating offer advertising
Traffic type: Social Bar by Adsterra.com
Offer source: Adsterra CPA Network
Offer: Dating All Traffic
Time period: May 05–11, 2021
GEO: AU
Spent: $75.50
Income: $315
Profit: $239.50
ROI: 317%
Hey everyone!
Today we have a case with an interesting offer! Let's try to work with Australia and see what happens.
Let's roll!
Choosing an offer
Sifting through various offers on numerous pages and I found a dating app that caught my eye. In brief, the offer's multi-geo, and I decided to try to work with Australia, because I know about the state of Datings there. Offer seemed pretty good at first glance, restrictions were fairly basic and did not cause any concerns. The payout is for SOI registration, which is very nice too.
Conversion type: CPL SOI
Vertical: Dating
Device format: Desktop, Mobile, Tablet
OS type: ALL
No bot, No fraud , No incent, no misleading
Payment for each registration — $3
Please take into account that test limit is 100 conversions
Screenshot of the final landing: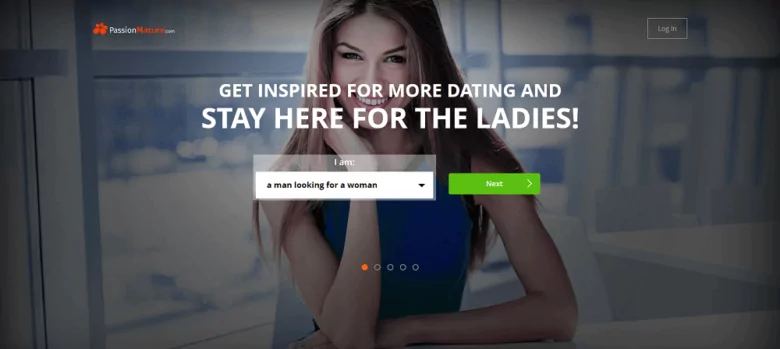 Strategy
We are going to work on the CPC model, you can immediately ask the manager how this GEO is doing and what is the best bid to start with. I suggest starting at $0.01 per click, a very competitive rate for AU.
We only work with mobiles and tablets, don't take the desktop. This is only in order to work with the case. If you like desktop and want to try — you're welcome 🙂
Creatives
There is a mislead ban in the offer. So tone down the mislead on your creatives, otherwise they just won't get through. I'll show you some examples, as always.
With Datings you should never forget about prelander, it plays a vital role. By the way, prelanders are almost always misleading, so be careful and pick those that won't be suspicious to the advertiser.
Example of a prelander:
Since we have mislead banned, we can't use things like "you were sent (4) photos", and that's a pity.
By the way, it's best to avoid explicit creatives too, because you can severely cut the amount of traffic. The best option is to stop at some pictures of attractive, flirty girls.
Adsterra' Social Bar templates that are similar to posts from social networks continue to do very well. That's what I got: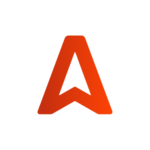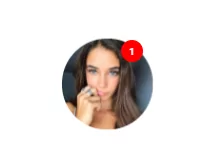 It is better to clarify in advance with the manager what counts as a mislead. Everyone is different, and if someone can cut you some slack, others will flatly refuse any manifestation of it.
Try different options and gather a pool of creatives in advance, which you will show and approve.
Optimization
Remember to add tablets to the campaign if you are going to scale it up. As a reminder, if you are using the self-service platform, then the only way to add them is through the manager. That's because in SSP you can only run the campaign on one device type.
Apart from that, I advise you to work more extensively on new creatives, because they tend to run out of steam, especially on Datings. The number of clicks and CTRs will start to fail before you know it!
Post optimization
Total: targeting mobile devices and tablets; all OS types; all browsers; $ 0.01 per click;
Screenshot of the final settings: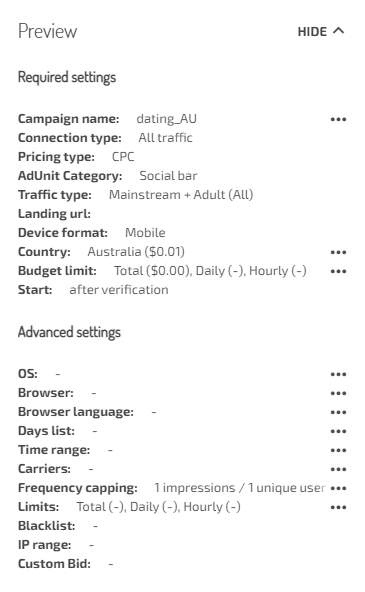 Results
Total spent at Adsterra for all days: $75.5.
Income $315.
Profit $239.5.
ROI 317%

Payout proofs

As you can see, there is more than enough money to be made. The most important thing is to find those creatives that will be clickable and have a high CTR and CR. The amount of traffic is not very high, so you have to work hard to find a good bundle.
This offer is great for beginners as well as for those who know their business. I will draw your attention to the fact that this is only earning from one geo. I'm scared to imagine what will happen in the U.S. 🙂
Be sure to try, learn and earn!
Wish you all the best!
Since you've read till the end (thank you!), you are definitely a passionate affiliate. Then, you will be interested in comparing this case study with its sibling. Earlier, our partner advertised the very same offer but on Italian traffic. Or, give a try to a completely different story of promotion the Aliexpress rival app in Indonesia.
When you come to the stage of choosing a reliable traffic source, you know where to turn to 😉