$3000 per month using AI tools like ChatGPT and Midjourney: is it possible by any means? Instead of bluntly saying "yes, of course," we will provide a proof. We asked one of the most tech-savvy vloggers and online entrepreneurs to share his best hacks with you.

Meet Saif Khan, whose skills in ad monetization are as impressive as his strive to help other publishers earn more. He prepared a workable guide to his hands-on experience in generating AI content for a blog for further monetization.

Just in case, you will also get a clue for finding high-volume keywords and generating content that will rank highly even with almost no SEO. How come? Read on!
---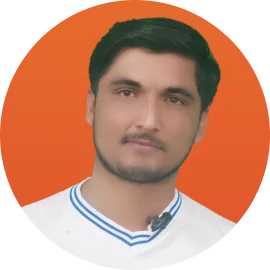 Saif Khan, YouTube expert, entrepreneur
---
Hi guys, My name is Saif Khan, and for the past 2 years, I have been earning with Adsterra. I have a YouTube channel dedicated to online earnings, where I regularly upload tutorials related to Adsterra. I am also a web developer and have completed over 200 projects. My audience on YouTube is over 28K followers.

Honestly speaking, my career started with Adsterra. The reason is that Adsterra is an instant monetization source, which provides motivation to beginners and boosts their self-confidence.

In the beginning, earning from Adsterra was a bit challenging due to limited resources. However, in today's time, you can generate unlimited money with Adsterra, especially when utilizing AI.

In this article, I am sharing with you my personal experience of making $3000 per month with a Blogger website and AI content. I can guarantee you that you won't find this article, its headings, or its content anywhere else on the internet.
Try adding highly profitable ads today. Join Adsterra, your reliable partner in growing business and making money.
To Contents ↑
First, you need a blog on Blogger. Why Blogger?
Let me explain why you should create a website on Blogger. The reason is simple: it's a free product from Google, and anyone, even beginners, can start using it right away.
---
If you have some skills and investment, I would suggest starting with WordPress business. With WordPress, we have the freedom to create clickable links and images using plugins, which can be a bit more challenging on Blogger.
---
To create a blog on Blogger, I recommend getting a custom domain. There are many sites where you can get a custom domain, but the most popular ones are Namecheap.com and Godaddy.com. You can obtain a domain from any of these sites. There are many alternatives for getting a domain, but I advise you to choose one of the most credible. Don't be afraid of paying a little for a secured and powerful domain.

Creating a Blogger account is as easy as pie. But you'll need a Gmail account to proceed.

If I explain it all in this article, it might become quite boring. You can read the full guide by the Adsterra team. And now, our job is to learn several more interesting things.
To Contents ↑
Second, you need to learn on-page SEO
On-page SEO plays a crucial role in attracting organic traffic and improving the visibility of your content. It refers to the optimization techniques you apply directly on your blog posts and pages to enhance their search engine rankings.

By strategically incorporating relevant keywords, optimizing meta tags, headings, and URL structures, and ensuring proper internal linking, you can make your blog more search engine-friendly. This, in turn, increases the likelihood of your content appearing higher in search engine results, leading to greater visibility and organic traffic.

Effective on-page SEO can also enhance user experience by improving the readability and accessibility of your blog posts. Therefore, as a blogger, understanding and implementing on-page SEO techniques is vital to maximize the reach and impact of your content.
To Contents ↑
Third, you need Adsterra ad codes
How to setup Adsterra ads on Blogger
If you have followed all the steps to set up a website, submitted your site to all search engines, and started receiving good traffic to your site, you're half-way from profits. You need to place the ads from Adsterra correctly to generate good revenue from your website.

Even if you have low traffic on your website but have properly placed the Adsterra ads, you can still generate a good revenue because this ad network pays for quality traffic that converts. If your blog readers watch ads and make conversions, you are likely to get higher CPMs.

If you don't know how to set up Adsterra ads on your website, Adsterra team has created a detailed tutorial that provides answers to all your questions regarding the setup of Adsterra ads on Blogger. This guide is beginner-friendly, so even newbies can start making money online. But it all starts with the registration. So be sure to register as a publisher.
To Contents ↑
No time for SEO? Try the no-SEO strategy
No SEO? Is it possible to drive free traffic to a website without spending months on SEO? Yes, it is absolutely possible. The benefit of reading this article is that you will learn how to generate instant traffic to your website with only basic knowledge about Google SEO. What's more, you will learn how to easily generate content to get massive traffic with the help of AI tools.
What do you need?
High-volume keywords with low competition
AI tools to generate content
AI tools to get photos and videos
You will get all of these now!
To Contents ↑
Get for free: High-volume keywords for no-SEO content
---
When I say "no-SEO", I mean that you won't have to do deep optimization and wait long weeks or months before Google ranks your content. But you will still need to add keywords in the content and write perfect headlines. I urge you not to dismiss SEO. Here I'm sharing only a supportive technique.
---
Google does not allow Google AdSense ads on some of these topics. In such situations, Adsterra is one of the best networks that provides a good alternative to Google AdSense and helps you generate revenue.
I have conducted keyword research for you to provide a list of high search volume and low competition keywords. You can directly create content based on these keywords and generate traffic.

Look at the table below. These are keywords that users often search. You can find the full list of keywords.

If you have some knowledge related to keyword research, you can also conduct it. Here are some helpful tips:
Choose a hype topic: it can be video games, social apps, popular streaming services. I looked for popular APKs. Users download them like mad.
Look for high-volume keywords (at least 1000 volume)
Choose minimum keywords difficulty, this means there will be no competition.
Prefer Commercial and Transactional intents, they connect you with users that are ready to convert. Informational intent is also OK.
And now I'm going to tell you how you can easily generate content for such keywords using AI tools.
To Contents ↑
How to use ChatGPT to create content
Avoid doing this
Whenever it comes to writing content with ChatGPT, people simply paste the title of their article on ChatGPT and copy and paste content, which never ranks well. If you keep repeating this daily, Google will never index your site.
Chat GPT fast prompt hack
ChatGPT is an AI model that works on dialogue-based prompts. To obtain original content from ChatGPT, you should know how to use prompts. If you generate content without providing any prompts to ChatGPT, it will never give you quality content or content free from plagiarism.
Here is the formula of a powerful prompt:

Define a role >> Act as [a journalist with 20 years of experience in affiliate marketing]
Set a concrete task >> Generate a blog post of 300 words that describes step by step [your topic]
Describe the context >> Your post must include [what to include], provide an comprehensive overview of the [topic]
Provide details >> Write in [style], add [statistics / facts / quotes by]

*Sometimes, you will need to run your prompt several times and update the task. It's absolutely fine.
To Contents ↑
A helpful ChatGPT prompting tool
If you want to get human-like content from ChatGPT and ensure it's free from plagiarism, you can use this free browser extension: AIPRM for ChatGPT.

In this extension, you will find numerous free and high-quality prompts that you can use to generate unlimited high-quality content.

To use it, first, you need to install the extension in your browser. Then, when you open your ChatGPT, you will see additional options on the dashboard, and you will find prompts there. If you don't know the desired language that you use in your blog, you can even translate your article from your language to professional English or any other language using ChatGPT. For that, you just need to use the translator prompt and paste your article written in your language.
To Contents ↑
How use ChatGPT to rewrite content
Writing content from zero is difficult. For example, if you want to write an article featuring Android apps like these I have already provided in a keyword list above. You may not have enough knowledge about every app to write an article with detailed information. And if you try to write such an article with ChatGPT, you won't get good results.

If you have a piece of content already created by someone else, you can use their experience without any plagiarism. ChatGPT will help make any content unique.

Use the "rewrite" prompt to make ChatGPT create a unique copy. Here I'm providing you with an example of such a prompt.
The example of ChatGPT rewrite prompt

Ignore all previous instructions. You need to write in American English language. Act as a highly skilled SEO expert and top-tier copywriter with comprehensive knowledge of Android trivia games apps. Your task is creating a listicle with an SEO title and incorporating relevant keywords into the text body's subheadings. The article must be 100% original and free from plagiarism, with a length ranging from 600 to 1200 words. All output must be written in a human writing style, and you should correct grammar errors and change to active voice. The keywords to include are: [keywords]. The text that needs to be rewritten is: [the original text here]
Disclaimer: I'm only sharing it in educational purposes, and I can't guarantee that it will wors as is, since AI models are learning much faster than we can imagine, and the algorithms change.

I have already mentioned the ChatGPT Prompt Extension, AIPRM. You can always look for the most trending prompts there.

If you create such unique posts, they will also rank on Google. This way, you can publish any content on your Blogger website by making it unique and then, put ad codes and wait for traffic to come. And, maybe, make $3000 per month, or more 😉
To Contents ↑
How to generate free images using AI
The method I'm about to tell you will generate an image based on what you have in mind. This method is currently free of charge. To generate free AI-powered images, follow the steps I list below.
Go to discord.com. If you already have an account, that's great; otherwise, create one.
In Discord, go to the server search and search for "bluewillow" with a blue tick. You will find the Bluewillow server. Join it.
Search for "midjourney prompts" in the AIPRM extension or any other (you may also google them). Pick the prompt you need.
Open ChatGPT. Add the prompt you found, but also enter the keywords of the image you want to get. ChatGPT will provide you with a prompt you will need to use later. Copy that prompt.
In Discord, open the Bluewillow server and open the subsection named "Rookies." Type "/imagine" there and paste the prompt you copied from ChatGPT.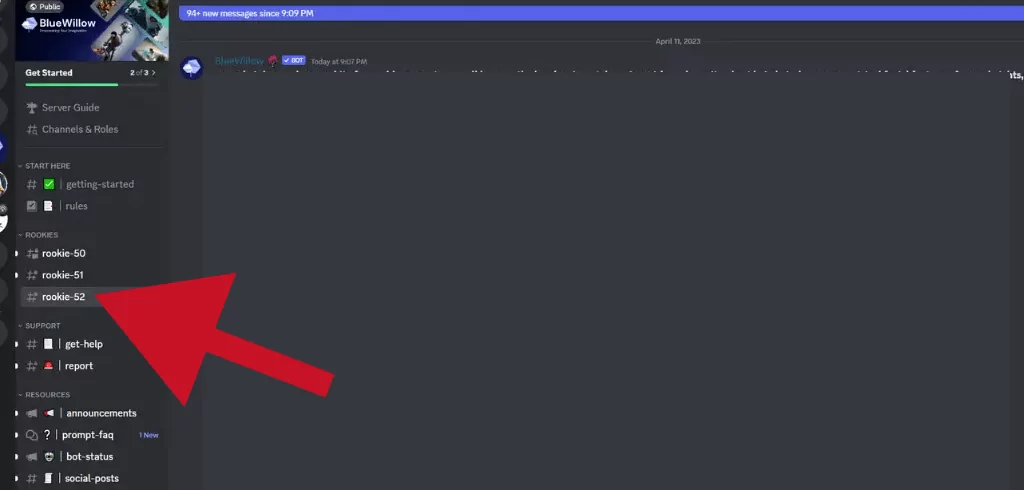 You will now receive four generated images, along with details beneath each image. If you want different variations of an image, you can select an option from V1 to V4. If you find an image you like, click on the corresponding option from U1 to U4 to download that image.

I hope this explanation is clear to you. If you're a beginner and still having trouble understanding, you can take a look at this tutorial.
To Contents ↑
How to generate unlimited short videos for free using AI
Some time ago, people were selling this method for up to $5k, but no one has shared the details of this method yet. Today's the day of a big shift. You will learn to create short videos with the help of AI, which are also totally free. Why do you need them? To develop your No-SEO strategy we discussed before.
You can also use these videos to promote the Direct Link by Adsterra.
To utilize this free traffic method, you need to write articles mostly about exclusive, amazing, sensational apps and games. It is essential for your site to be indexed on Google. To expedite the indexing process, you can use the Google IndexNow API.

Why is it necessary to be indexed? You will cover both search rankings, one with your blog post related to your keyword, the second with your short video that will lead to your blog as well.
To Contents ↑
A tutorial for creating video scripts
Now let me explain with an example. For instance, you wrote a blog article about an online earning app. Next, you created a video teaser aimed to get as much traffic to your blog as possible. You get two channels to drive traffic from: YouTube and Google Search.

Now let's see how to generate millions of traffic. First, let's understand the process of creating a video description. It must be very engaging and use all the ways to direct traffic to your blog.

For example, a powerful video script would be something like this:
"If you want to earn $10 to $20 daily just by sitting at home with your mobile, then this video is for you. You don't have to do any work, just complete simple tasks and surveys, and you will start earning.

To do this, search [your blog name + the app name] on Google, click on the website at the top, scroll down, and you will find this app. Download it and enjoy. Like this video and follow my channel for more earning videos."
You need to write a script like this or even more engaging 😉
To Contents ↑
Voice overs with AI
Next, you need a voice, preferably a human-like voice. For that, you can visit the website EvenLabs. This website allows you to generate audio without signing up. Simply paste your script, select the voice accent, and download the audio. You can also google "ai voice overs free" to find an alternative platforms. I'm only giving you a workable algorithm.

To Contents ↑
AI characters to add in the video
Next, you need an image of a human that doesn't actually exist in real life. You can get such an image from LexicaArt. Visit the website and enter a keyword. In my case, I used "Indian young businessman." This will provide you with a free image.

To Contents ↑
AI videos from scratch
Now, go to the website D-ID.com. Create a free account on this website, and you will receive 15 free prompt credits. Upload your image and audio. This site will create a short video for you in just 10 seconds. The text you wrote in the script will be converted into a video using the image, and it will be lip-synced.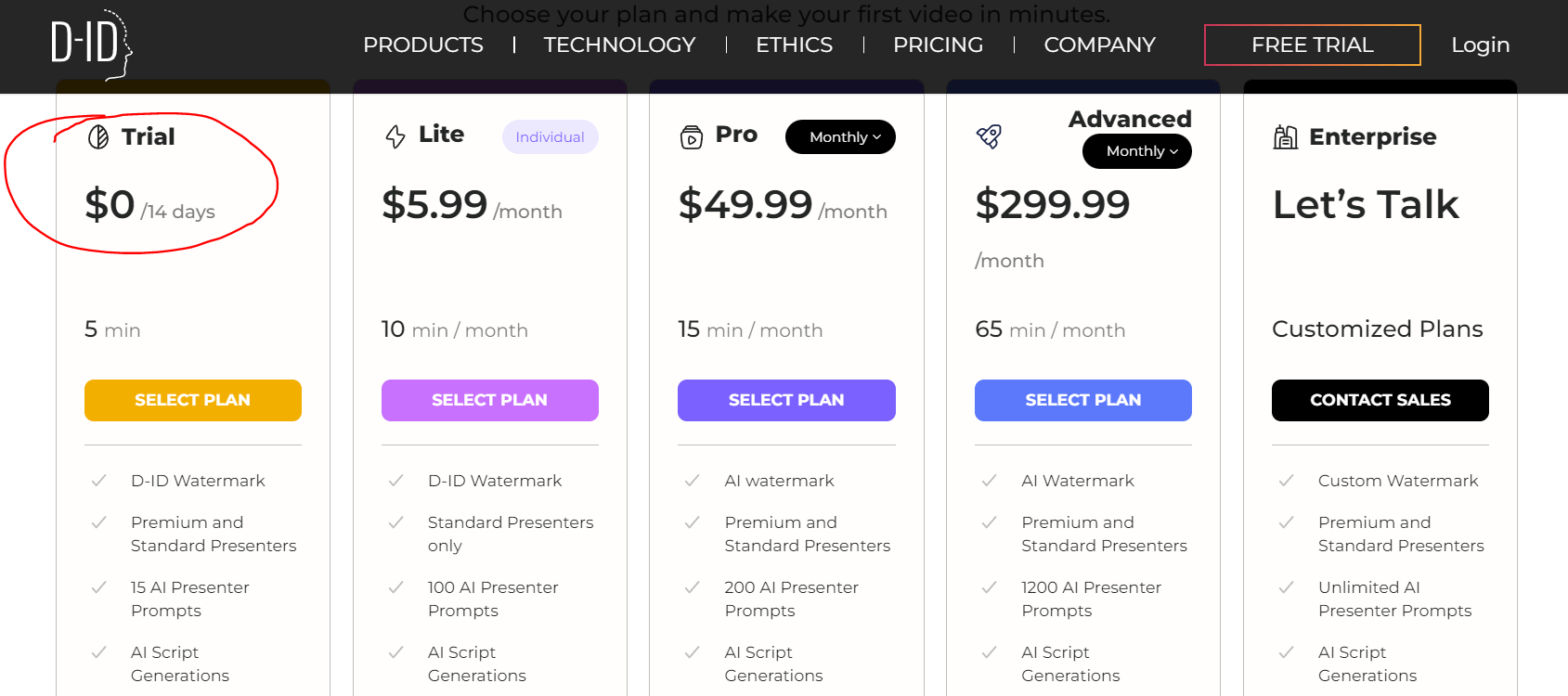 This was the method for generating unlimited videos to get more free traffic to your Blogger website with Adsterra ads and make $3000 per month, or, maybe $10K, who knows!

How about more traffic that has potential to return you big money? Let's talk about it in the next chapter.
To Contents ↑
How to get instant traffic using Facebook
After generating videos using AI, the next step is to learn how to generate traffic from them. We talked about YouTube videos that appear in Google Search. But you can get more blog visitors.

To generate traffic, you need to utilize social media platforms and employ a strategy. Facebook is the best platform because it promotes its own feature called Facebook Reels. You can use similar platforms, as well: Instagram, TikTok, YouTube, Pinterest, SnackVideo, and more.

You should aim to create and schedule around 20 to 30 videos a day. Each of them will lead users to your Blogger website. It might seem difficult, but you will learn fast, and AI tools will make your job easier.

By using this method, you can start getting results from the very first day.
To Contents ↑
More ad codes for higher earnings
To monetize your blog, you registered on Adsterra. You also need to utilize tricks and click bait methods. I recommend you to generate at least two different ad codes. Adding Adsterra's direct link to your website along with pop-under ads will help increase your revenue.

An alternative method is to add Direct Link to your blog posts along with Social Bar codes. If you prefer to earn only from Facebook traffic, read this case study by one of Adsterra's publishers
To Contents ↑
Earning proof: How I Made $3000 per month using AI
I don't find joy or motivation in sharing screenshots or earnings. To gain motivation, it's better to see actual earnings, over $3000 monthly payouts. However, nowadays, people create fake screenshots that harm others' trust. That's why I don't like to rely on seeing earnings and screenshots. I believe in the process I have shared, and if you follow the steps, you can become the king of high earnings with Adsterra. Good luck!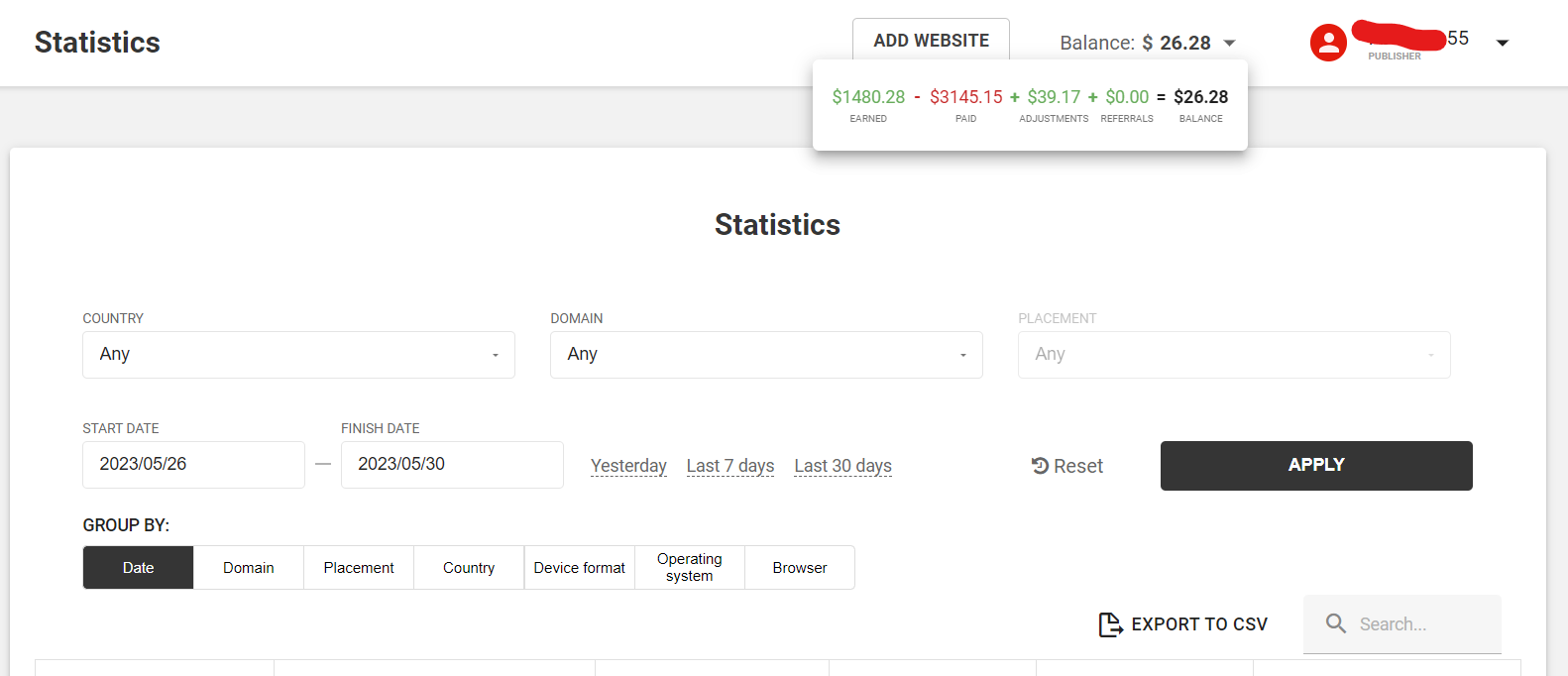 Final advice
The conclusion of this article is that you need to focus on your work. If you want to start earning instantly, there is no better platform than Adsterra. One of the biggest advantages of using Adsterra is that even if you don't have a website or blog, you can still earn instantly by using Adsterra's Direct Link and other ad formats like Popunders.
---
Ready for a small step or a giant leap?
Our deep appreciation to Saif Khan's expert tutorial on how to make $3000 per month using AI tools like ChatGPT and Midjourney-like platforms.

In today's affiliate marketing, anyone can start making cash online by applying automation: for content, image, or video creation. You should not be afraid of robots taking over your job, you should beware of people boosting their productivity with AI. The best you can do is to be among these people. Thanks to Saif Khan, you are much closer to this goal. With Adsterra, you're stretching your earning potential to a new limit and climbing higher!