We've seen a lot of people wondering what new hobbies and profitable ventures they'll try this year. Most of us are still reeling from the aftermath of the pandemic and trying to get ahead early in 2023.
Affiliate marketing is still an attractive income stream for publishers and people who have any sort of social traffic (including Facebook and TikTok) due to its low entry costs and a potentially lucrative return on investment (ROI).
We've explained affiliate and CPA marketing in previous articles, so you can read them to catch up.
The most important step you'll have to take before venturing into this trade is probably picking a niche. In this article, we'll look at some of the most profitable affiliate marketing verticals for 2023 and how to keep up with the latest trends.
What is a vertical in affiliate marketing?
A vertical or "niche" is any market where demand comes exclusively from a specific industry or demographics. Vertical marketing involves creating products/offers tailored to a specific customer or trying to make existing products more appealing to that customer.
Affiliate marketing verticals indicate which affiliate products you'll promote to people segmented by budget, demographics, geography, or customer interests and preferences.
There are several reasons why focusing on a specific vertical is a good idea.
Some people, for example, wonder if it makes sense to publish articles on their blog about meditation and cryptocurrencies if both verticals are profitable in terms of affiliate earnings. The issue with such diversity on a blog is that it can make readers feel they've landed on the wrong one. As previously stated on this blog, it's easier to make $100 from ten affiliate marketing websites than make $1000 from one.
An opposite case is when you are skilled enough to buy traffic for both Crypto and Health offers: this only means you can earn more within your CPA network.
To Contents ↑
List of best niches for affiliate marketing in 2023
1. Software and mobile utilities
Software is used in almost every profession. People are always looking for the next best software to keep their businesses running efficiently, so selling good software as an affiliate is very profitable. This evergreen affiliate niche includes antivirus products. Antimalware apps are in high demand throughout the year, regardless of the season. When people work, shop, and entertain themselves from home during a pandemic, this vertical becomes highly profitable.
Interesting read: Sure-Fire Ways to Promote VPN and Utility Offers
These products work on any device, whether a smartphone, a desktop computer, or an iOS or Android device. Their ads look like reminders from the user's OS; they work well with push notifications.
Antivirus is one of affiliate marketing's oldest and most successful verticals. Antiviruses appear to be the first step for all affiliate marketers who want to make a lot of money.
The antiviruses vertical is unique in that its offers are popular throughout the year, so there is no seasonality. It can be used on various devices, including mobile and desktop computers running various operating systems. Payments range from $1 to $100, or even more, depending on the circumstances. In most cases, deals do not impose any limitations on the type of traffic that can be sent.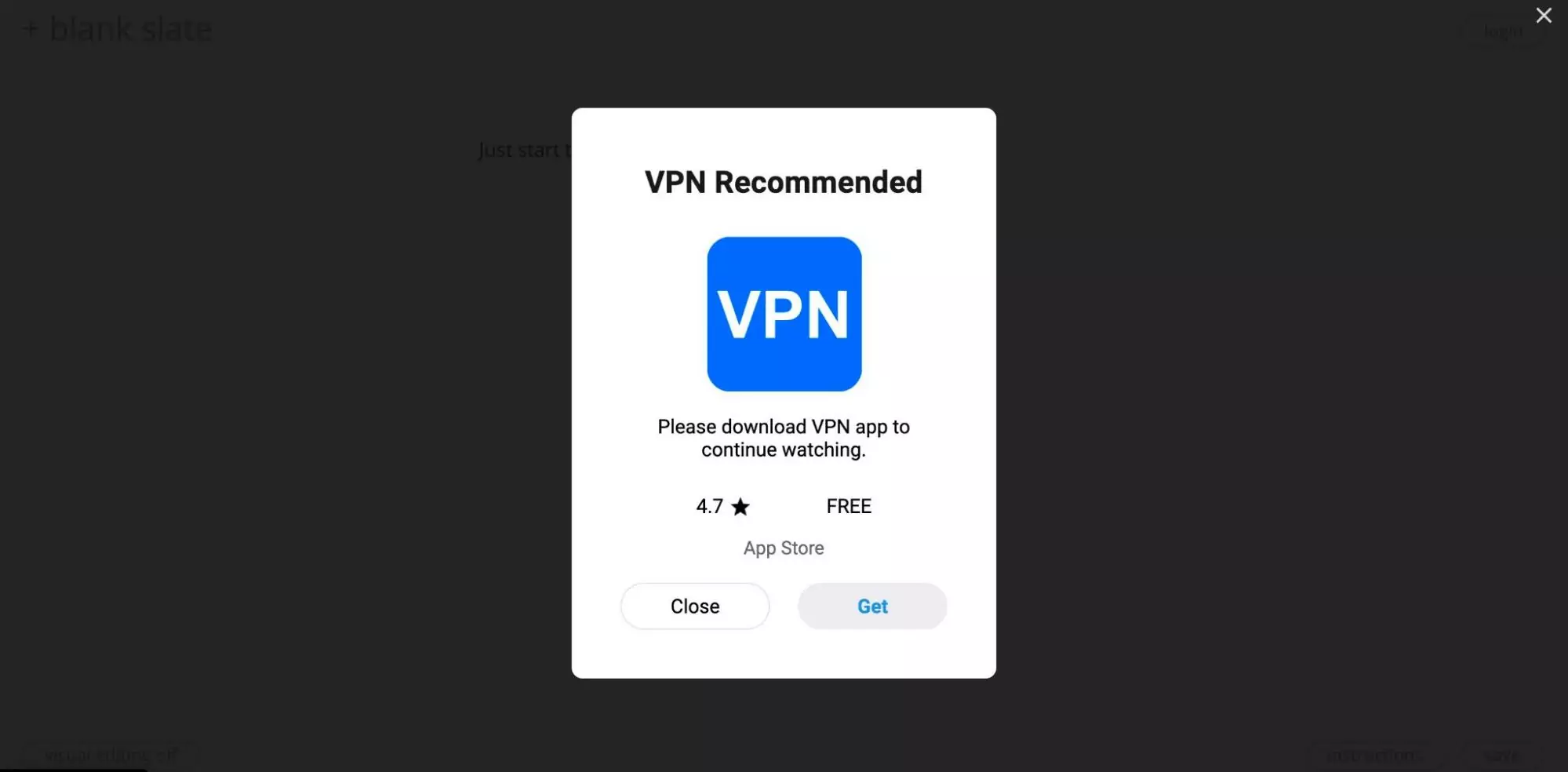 Interstitial ads promoting VPN sparked in 2021 and will continue gaining traction in 2023. The image above shows a customized ad for an Adsterra VPN advertiser.
To Contents ↑
2. Gaming
Several games like Animal Crossing, Fortnite, and Among Us went so viral that they infiltrated even the "boomer" community during the pandemic.
The gaming community has evolved to include consoles, PCs, and mobile devices. And mobile is a big deal in the affiliate marketing world.
In North America, over 200 million people play video games, but this figure pales compared to the estimated 2.5 billion gamers worldwide.
Just like tennis players are happy to spend several hundred dollars on a new racket or cleats, the average gamer is happy to spend money on a new GPU or gaming chair over and over again every year.
This creates a luxury segment in the market with inexhaustible demand. In general, the gaming niche is one of the most competitive affiliate marketing niches.
However, we were able to find 30,359 keywords with a KD score of less than 19. Furthermore, there are numerous gaming niches to work with and an ever-increasing demand in this category.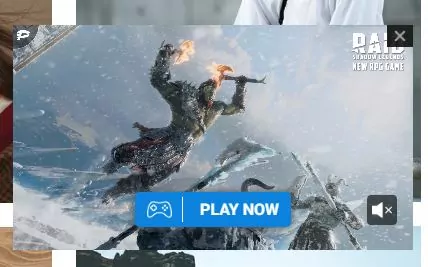 The image above is an example of Social Bar gaming ads that are popular amongst advertisers in Adsterra
To Contents ↑
3. Sweepstakes
Sweepstakes are offers where visitors sign up to win something, and winners are chosen randomly. In affiliate marketing, sweepstakes describe most offers that require users to sign up to participate in anything, including VOD or online courses.
You've probably seen some of the most popular sweepstakes offers, which promise free iPhones, laptops, and gift cards in exchange for signing up. The majority of Sweepstakes offers have a sign-up process.
To complete the conversion, users simply need to enter their email addresses and additional personal information.
Fortunately, the user pays nothing while the advertiser compensates you. Sweepstake offers may have mobile subscription flow in some GEOs because user data (email, name, etc.) is valuable in Tier 1 countries, so advertisers are willing to pay for it.
Interesting read: How to Advertise Sweepstakes Using the Latest Trends
In Tier-3 countries, on the other hand, user data isn't as valuable; the only way to make money is through subscription. We're sure that you still have questions about how to use sweepstakes offers, where to run them, and what the best strategies are.
To Contents ↑
4. eCommerce
Working in this niche involves promoting specific products (usually targeted at high-demand products) and receiving a commission for each order placed.
eCommerce offers come from companies like Amazon and AliExpress, and smaller local businesses. There's always a large selection of offers to choose from, and you can always find something simple to work with.
Unfortunately, e-Commerce has a lot of competition leading to low payout rates, and getting the best deals from large online stores is more complicated. You should look carefully through multiple CPA networks to find a high-paying offer with a feasible flow.
To Contents ↑
5. Dietary supplements (Nutra)
Nutra is one of the most lucrative affiliate marketing niches involving weight loss, beauty products, nutritional supplements, and a variety of other items are available here. Each product has a distinct target market: Weight loss supplements target all slices of audiences of any age and gender, while hair loss treatments are marketed towards older men. These audiences are easy to find, and the best offer for you will largely depend on your budget.
Some products can be difficult to promote on most websites. For example, male sexual performance enhancement pills and medications are prohibited on social media platforms like Facebook. However, you can turn to ad networks and purchase popunder traffic for example. This way, the advertiser's landing page will be opened each time users visit a publisher's website with a Popunder code.
To Contents ↑
6. Health and Wellness
People want to enjoy better health and look as fit as possible. This may be a side-effect of body standards perpetuated by movies and popular culture. Anyway, health is wealth, and this vertical is an evergreen affiliate marketing vertical.
The publisher projects a 4.10% compound annual growth rate (CAGR) for the global health and wellness market from 2022 to 2026, to $4.24 billion.
The Health & Wellness industry covers all activities that improve consumer health, including tourism and spa retreats. There is a lot of interest in new products that can help people improve their health, so it's easy to sell health products. However, newcomers should focus on fitness, bodybuilding, weight loss, beauty, and wellness due to the high competition.
To Contents ↑
7. Beauty and Cosmetics
The beauty niche is highly competitive because it includes video bloggers and influencers, who often compete with website-based affiliates. However, the beauty industry is growing: projected to rise to $716 billion by 2025 and $784.6 billion by 2027, with a 4.75% CAGR. Sub-niches such as hair care, nail care, skincare, male cosmetics (beard care), and others appear in this evergreen affiliate marketing vertical.
8. Finance
The financial vertical is so vast that you probably use some of these products. Millions of people use credit cards, bank accounts, borrow money, invest, or trade stocks and Forex. Financial technology (fintech) companies have quickly attracted billions of users.
The global financial services market will grow 9.9%, from $20.4 trillion in 2020 to over $28.5 trillion by 2025. The rising popularity of cryptocurrencies and blockchain technology is another reason to promote a financial vertical.
In economics, people often value advice from friends, acquaintances, and experts. So financial firms frequently use affiliate marketing to promote their products. Also, financial affiliate programs payout some of the highest commissions (around $100 per sale).
To Contents ↑
9. iGaming
Gambling is another industry that has benefited from the growth in Internet users due to the lockdowns. Thanks to the rise of online casinos and betting sites, many people now have the opportunity to try their luck and satisfy their thrill-seeking desires without leaving their homes.
Read more: How to Promote Online iGaming Products
At a CAGR of 7%, the market is expected to reach $674.7 billion in 2025. As a result, the rise in online demand creates a favorable environment for affiliate marketing.
We recommend paying attention to sports betting if you're looking for a slightly more specialized gambling niche. Aside from the usual popularity of sports, some events attract a lot of attention. We're talking about major events like the Winter Olympics, UEFA EURO football tournament, Cricket world cup and championships, Super Bowl, NBA finals, World cup, and more. Interest in sports and sports betting spike during playoffs and "finals", which means more affiliate marketing opportunities.
To Contents ↑
10. Education
The demand for online education has never been higher than it is now. People are becoming disillusioned with getting a college education and want to learn skills to monetize them. For example, some of our writers have ventured into 3D design and illustrations, a more lucrative field. You can find online courses to suit your preferences and interests, in any language and at various difficulty levels.
11. Dating
The dating vertical of affiliate marketing will not go away as long as people are looking for romantic relationships of any kind. Dating websites and mobile apps like Tinder, Bumble, Hinge, Badoo are the most common examples of such services. Furthermore, many bloggers and coaches provide advice and teach people about romantic dating, creating a good affiliate marketing platform. With 270 million registered users worldwide, global dating app revenue was $3.08 billion in 2020.
CPA Networks like Adsterra CPA provide high payouts for Dating offers with a pretty simple flow: sign-ups or app installs.
To Contents ↑
12. Travel
Thanks to a lot of cheap flights and hotels, you can visit even the most distant countries without having to be a millionaire. People are traveling more now than at any other time in human history; great news for the travel industry, which expects up to $7 trillion in annual revenue.
That means it's one of the most lucrative affiliate niches out there, with plenty of lucrative programs to help you get started.
Travel covers many potential niches and sub-niches, from hotels and flights to city tours, luggage, insurance, and even clothing.
As a result, you won't have to take the same unwise approach as most affiliates, trying to sell cheap flights and hotels. In the past, only the wealthy could afford to go on cruises, but that is no longer the case.
Here's something to think about: approximately 26 million people embark on a cruise each year. Those same people will spend around $3,600 per person on vacation on the high seas, adding up to an industry worth around US$125 billion.
Cruises attract people from all walks of life, and there are cruises for everyone from singles to rock music fans. One major tip is to focus on the thousands of informational keywords with very low KD or to find a sub-niche within this one.
To Contents ↑
13. Music
Every year, millions of potential new musicians are born, and by the age of six, 28% will learn to play at least one musical instrument. This figure rises to over 40% among 14-year-olds. And that's before you consider the growing number of people who learn to play a musical instrument later in life.
We're trying to tell you that many people either play or want to play musical instruments. All you have to do is put offers in front of them that they will gladly accept.
But that's the issue with the music vertical: profitable programs can be hard to come by.
How do you find lucrative affiliate marketing niches?
The best affiliate marketers usually combine tried-and-tested verticals with hot niche ideas. If you're asking yourself where to find them, it's a good idea to start by looking at the general trends.
Consider how much time and effort you're prepared to commit to this new venture. Are you only interested in PPC campaigns? Will you run a blog or an affiliate marketing website? Are you going to gather all the email addresses of your visitors and readers? Will you include social media campaigns too?
Even the best ideas require a detailed plan for monetization. To succeed, you'll need more than an idea, affiliate links from programs or networks, and even first-hand knowledge of the niche. That's why we recommend that those seeking assistance follow a few pointers we've compiled.
Observe market trends—knowing what's hot right now, what's going viral, and the latest buzz can feel like winning the lottery. This is the only way to find the best affiliate marketing niches for a newbie. You can get inspired by social media trends, an authority site, or an industry blog post discussing the latest trend;
React, adapt, and act—just as with the Christmas holiday or St. Valentine's Day, when a new season begins, a new trend emerges. Consider the health niche and the most recent fad. Here's a hint: once the holidays are over, weight loss may be just what you need;
Don't focus all your efforts on one niche. Before going all-in on the one niche that turned out to be the most profitable, try other similar niches as well.
To Contents ↑
Profitable affiliate marketing niches in 2023
Whether you target at a specific niche, or just trying to find the best-paying, you should consider the points below when deciding on your activities.
Your target audience;
Who isn't a part of the target market?
Potential/ prospective target audience;
General guidelines and rules for each niche;
Your traffic sources' compliance policies;
Amount of product categories in your niche;
Evergreen or seasonal niche;
Your niche's potential for growth or expansion;
Your experience and know-how.
Though you must've answered many of these points in the early stages of planning your marketing ventures, it's always a good idea to double-check if your niche can make you a large sum of money.
Here's another tip if you're still undecided about which niche to pursue. Affiliate programs and networks can provide valuable information about which offers attract the most visitors.
Before we proceed, we can all agree that the best affiliate marketing niches are profitable ones, right? Now it's time to decide which affiliate niches will be the best performers in the coming year. And yes, we're all hoping for a better 2023.
This ranking will not rank specific niches but rather groups based on future potential. Stay tuned for more updates throughout 2023.
Evergreen niches:
Sweepstakes and surveys,
iGaming,
Finance (insurance and crypto niche),
Dating,
Gaming,
E-commerce,
Food and groceries delivery,
Weight loss.
Entertainment:
Hobbies,
DIY niche,
Electronics,
Online dating.
Adult niches:
Cams,
Adult dating,
Adult content.
Health niche:
Women & Men health,
Children & Teens health,
Baby products.
Self-care:
Makeup niche,
Beauty products,
Vegan beauty products.
Work from home:
Content marketing,
Money blogging,
Credit repair services,
Making money online,
Web hosting.
To Contents ↑
Verticals and offers that'll boom in 2023:
VPN,
Antivirus,
Apps,
PC and Phone Cleaners,
Mobile Subscriptions,
Sports Betting,
Cryptocurrency (thanks to the Metaverse and NFTs),
Streaming,
Dating,
Gaming,
Ecommerce,
Remote education,
Travel.
Conclusion
Affiliate marketing niches that offer products people want are the best. There is no definitive list of these products; instead, there are only hints and observations as people's preferences change season to season. The best affiliate marketers are always looking for new angles and products to promote. Are you one of them? If you are, Adsterra CPA Network can help you diversify your revenue streams by providing you with targeted offers. Alternatively, if you've already found a very good offer, the Adsterra ad network can help you buy quality traffic.